Over the coming months, the Bad at Sports blog is featuring quick glimpses of the art world as it exists in smaller cities across the country and around the world. Each glimpse is byway of some of the said city's local characters, which include but are not limited to artists, curators, creative writers, and critics. In this It's an Atlanta Day, Part 1 article, Bad at Sports correspondent Meredith Kooi has invited curators Rachel Reese and Beth Malone to share their thoughts on the present, past, and future of Atlanta and its artistic endeavors. In this two-part essay, they tackle the problems of legacy, responsibility, and inconsistency.  
As Rachel Reese (featured below) poignantly states: "I am currently looking ahead towards the past." This seems to be a common sentiment shared amongst many ATLiens. Considering Atlanta's particular history – it has burned to the ground twice – and its inconsistent flux of artist communities, it is apt that many artists, curators, writers, etc., etc. are engaged with Atlanta's past. Recognizing what has come before is essential to mapping out a potential future, or even making sense of the present.
Reese and Malone asked themselves:
Is legacy a socially-shared responsibility of a community? Who carries the onus of education or transferring communal history? How does one (or do "we" in a communal sense) maintain institutional knowledge when these "caretakers" of histories are in continual flux or transition?
and what follows is their working towards a resolution.
I.
Speakers of the Aymara language in Andean culture carry a view that is essentially opposite of how most cultures spatially conceptualize time: for the Aymaran, the past is in front of them and the future behind them. They call the future "qhipa pacha/timpu," meaning back or behind time, and the past "nayra pacha/timpu," meaning front time. Aymaran speakers gesture ahead of them when remembering things past, and backward when talking about the future. So what is known (the past) is what you can see in front of you, with your own eyes.
Questions of institutional memory drive a lot of my thought process recently. Atlanta is a small, close-knit, and motivated arts city, but apparently lacks a lot of "download" in terms of sharing communal histories – communal being the operative word.  And this is not a conversation unique to Atlanta. So a question I keep returning to is, where is the gap or disconnect between individual and institutional "gatekeepers" held over from prior years and a new generation of young artists in our city? Are we unknowingly repeating the past? Or, are we even aware of whom these gatekeepers are to begin with? Are we setting ourselves up for repeat performances, cyclic behavior without any memory? (Note: in full self-consciousness, I'm aware my inquiries are not new, a theme that in itself is timeless and cyclical). So, then, who carries the onus of responsibility? Is this always individually-motivated, or when do we decide this becomes a socially-shared responsibility? Does it boil down to messaging and communicating with others – is this the result of a communication gap driven by rapid technology shifts?
I recently heard Matthew Higgs, director and chief curator at White Columns, speak about not only the breadth of experiences, projects, and arcs in his career, but of particular interest to both Higgs, and subsequently myself, was his personal passion to what he calls "time served" with regards to professional employment and dedication to an organization throughout one's life. Sustaining long arcs in one's career calls for time and patience, and this model is increasingly diminishing in contemporary society, not excluding contemporary visual arts. Institutional positions sometimes come with term and funding limits, curators work independently and career hop between institutions so as not to stagnate and capitalize on programmatic opportunities when they arise, and "time served" does not carry the same weight or relevance as it might have a few decades (or years) prior. In opposition to this thinking, Higgs commented that his initial proposal for directorship at White Columns called for a 10-year plan, now currently coming to fruition (and he hopes to implement the ensuing 10-year plan).
Important in Higgs' argument is that making a commitment to an organization, a city even, and staying there, allows you to create a community around the ideas you want to explore and build it over time and space, growing and maintaining institutional memory often lost when leadership is in constant flux. It allows you to put forward new ideas and opinions while walking with certain histories. Atlanta is a fertile place with ripe histories and legacies to mine and maintain. But, it is important to contextualize these histories while not feeling burdened by them in the present. How can we, in a communal sense, build an academic Archive – both accessible to the public and organized upon best practices – while simultaneously re-contextualizing and re-performing those histories in a self-reflexive narrative running parallel to it? How can self-consciously marginal activities become self-historical?
The Atlanta Contemporary Art Center (ACAC) was founded in 1973 as Nexus, an artist cooperative formed by a group of Georgia State University photography students dissatisfied with exhibition opportunities available to them in Atlanta at the time. This fledgling co-op, individually motivated, grew exponentially comprising several spaces over four decades into an organization with various stakeholders, each with their own degree of "gatekeeping," over the past 40-plus-year history. Does art "community" exist on a macro level, or do we create and maintain more intimate connections that are professionally- or personally-motivated? As a localized "art community" grows (in scope, range, approaches) does it inversely become more polarized or fragmented? In other words, do we lose our "communal" spirit when concerns for individual viability, logistical practicalities, and financial sustainability, create unconstructive competition thereby rupturing communication between organizations or individuals in a community (and "community" is not necessary a condition of the geographically-based local).
I began these inquiries this past spring at ACAC under the name Resource Room Roundtables – essentially a monthly Monday morning "power hour" with Atlanta arts leaders and professionals to discuss a range of topics from measuring impact and success, to the importance of role models and field research in one's practice. Creating agile programming in an underutilized space carrying an outdated model (the Resource Room as "community billboard," pre-handheld digital device ubiquity) serves to rethink the model altogether, to present a series of cumulative investigations that overtime will begin to reveal their logic and possible outcomes. It is my belief that platforms can be non-hierarchical and democratic in terms of emphasis (thinking, researching, producing, presenting, analyzing), thus a redistribution of resources whereby formats are intended to overlap and develop from that overlap, to complement and interact with each other.
In the spirit of self-reflexivity, searching and allowing inquiries to drive this thought process is proving most fruitful at this stage of my "time served" in Atlanta; the phrase "settling down" has never been more comforting, in that I am here for the long haul, but after two years my work has only just begun. I am currently looking ahead towards the past.
-Rachel Reese
II.
For four years, Dashboard Co-op has moved forward with slim knowledge of recent Atlanta art history. We move instinctively, with present-tense intention, making decisions very pointedly, yet with eyes to the future. From our beginnings we've sought regular guidance from community leaders with the understanding that they have vast experience due to the nature of their reputations and charisma and community gossip. But without a presence of mind to do the historical research (75% of the problem, honestly), or an obvious communal archive to access materials documenting these "experiences" – we just took everyone's word for it.
My personal curatorial brain has been shifting lately sparked by a fleeting comment made by one of our most established and well-versed critics, Jerry Cullum:
COSMS is a transformation of a vacant office-tower space that, for us old-timers, brings back memories of such ambitious artist-organized events as the Thursday Night Artists' exhibition on the 50th floor of Philip Johnson's One Atlantic Center.
Upon reading this, I immediately felt a great sense of naiveté for having zero familiarity with his reference. Since 2010, I personally have had no problem forging ahead and, until now, had found my ignorance of the past to be blissfully refreshing and freeing. Jerry's mention of recent ATL art history (as he often does in reviews, so wonderfully) jarred me out of that bliss. With that very brief, though potent, reference came a new sense of pressure to respond, a desire to learn, and a nagging (though loving) sense of responsibility to preserve.
Taking on the responsibility to archive and preserve is something a community can take or leave depending on present day circumstances. Seven years ago, when the economy was at its worst in decades, there may have been no presence of mind to allocate funds for archival projects. The city's establishment was trying to keep its doors open with present-day programming, while the emerging scene was flourishing with energetic organizations and artists making quick, unregulated decisions on how best to respond to the freedom the economic downturn afforded us – vacant space, lax regulations, preoccupied purse-string holders.
Now, seven years later, with the recession passing out of view slowly, slowly, Dash has somehow maintained its footing without getting arrested, pissing people off, or bottoming out financially. To celebrate, we're pausing to breathe, make space, and define our curatorial practice – a practice that will be informed by specificity of space, place, and history.
We'll do the research; we'll continue conversations with our community leaders, but dig deeper into the work they did in the 80s and 90s. We're exploring dusty archives at Art Papers and ACAC and raising questions about where and how these archives are being presented and preserved at these and other established institutions. Namely, so we can access them with ease and use them as resource and support material in exhibitions.
I do personally believe we, as a presenting organization, have a responsibility to, on occasion, contextualize exhibitions with our historical past. These references directly respond to our own growth and sustainability; it improves the quality of our work and builds strength and appreciation within the walls of this expansive, multi-generational community. It may even act as a way to prevent mistakes of the past – though I don't subscribe to the belief that there were – but it will absolutely make "the Past" a breathing being that informs present and future work, rather than an unknown grumble with its arms crossed in the back of a gallery.
This interest/commitment to archiving will also inform Dash's current archival practices, meaning we will strive to maintain our own historical record. We need to create a space that is mindful of future artists,  curators, and critics who find themselves in a similar position as ourselves. But more selfishly (paranoid?), this is a way to control how we are perceived in the future, just as we attempt to control present-day perceptions. I hope to look to larger institutions to define "best practices" in record-keeping, while, in return as a young organization, make comment on functionality and access.
– Beth Malone
Rachel Reese is an independent curator and arts writer living in Atlanta. She is currently the Communications Manager at Atlanta Contemporary Art Center. She has worked for many years in commercial galleries in the Northeast? Assistant Director of Fleisher/Ollman Gallery in Philadelphia;  Financial Director of Deitch Projects, among other positions held at Andrea Rosen, Petzel Gallery, and Andrew Kreps in New York. In 2010, Reese founded Possible Press, a free periodical of curated artists' writings, and in 2009, began Possible Projects, an exhibition/curatorial space, with her husband Trevor Reese.
Reese regularly contributes to Bomb Magazine, and her writing also appears in Temporary Art Review, TWELV Magazine, and ART PAPERS. Reese was the former editor of BURNAWAY Magazine, where she edited the magazine's inaugural print publication, INTERIOR (2013). She is an adjunct at Georgia State University, and was previously at PAFA in Philadelphia. She holds an MFA from City College New York, CUNY.
Beth Malone is an independent curator and the founding executive director of Dashboard Co-op, an award-winning curatorial venture that activates raw space with immersive art. Dash has been nationally praised for its neighborhood revitalization efforts and curatorial vision by WABE, Business Insider, HGTV, Hyperallergic, and the Robert Rauschenberg Foundation, among others. In addition to her work with Dash, in 2011, Beth started the Teen Program at the High Museum of Art, Atlanta where she connected tens of thousands of teenagers with the Museum's collections and exhibitions. Under her direction, the program tripled in size, and now spreads across the Woodruff Arts Center to the Atlanta Symphony and Alliance Theatre. Beth holds a Masters of Letters from the University of Glasgow and participates on numerous review committees in Atlanta. Her animated films have screened in New York and Atlanta, her writing has appeared in numerous publications, and her neon sculpture is, meh.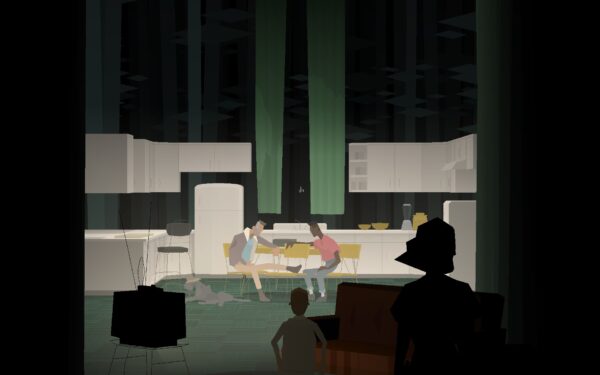 A few weeks after the Death of a Salesman opened it's doors at the Morosco Theater in 1949, Arthur Miller ruminated in the New York Times,
"There is a misconception of tragedy with which I have been struck in review after review, and in many conversations with writers and readers alike. It is the idea that tragedy is of necessity allied to pessimism. Even the dictionary says nothing more about the word than that it means a story with a sad or unhappy ending. This impression is so firmly fixed that I almost hesitate to claim that in truth tragedy implies more optimism in its author than does comedy, and that its final result ought to be the reinforcement of the onlooker's brightest opinions of the human animal."
Tragedy, to Miller, is essentially hopeful. The tragic hero is someone who attempts to assert their place in the world and to affirm their existence, whether for the first time or to recapture something once possessed and now lost. The protagonist's determination to act rather than submit when confronting insurmountable odds often leads them to disaster, yet at the same time tests the basic substance of humanity, proving its worth. Miller's article goes on to reject a stiff Aristotelian tradition which specified that the hero must be of high social standing and intellectual power. There is dignity in failure, and Miller suggests that dignity should not be limited to those on the top of the social hierarchy. The "common man" is as apt as any monarch to evoke the tragic feeling within an audience – perhaps even more so. We no longer need kings to exalt us. Even the average of those among us carries the potential to illuminate what's tragic about being human, "The disaster inherent in being torn away from our chosen image of what and who we are in this world."
In Death of a Salesman, Willie Loman, a successful traveling salesman loses everything; a story more common now than when Miller first scripted it. The U.S. is one of the biggest debtors in the world, and we each in effect become debtors. Debt discards people across the country peremptorily from a productive way of life. From the credit schemes used to approve or disapprove us for services to political leaders telling us to spend more after a big disaster to prove our patriotism – our entire infrastructure is set up to support, maintain and encourage debt. A system which often victimized users and gives them no options to help themselves. Miller theorized that there was a tendency to view life on purely psychiatric or sociological grounds. This in turn overwhelms and makes heroic action seem impossible. As the financialization of our world develops Miller's ideas ring hauntingly resonant.  These truths are as absurd as they are daunting. It is, perhaps, indisputable to say that America is enveloped in an ambience of debt. The atmosphere that develops out of a debt-ridden economy is inherently fragile and volatile. These adjectives seep down into our lives in unknowable and ubiquitous ways. Sometimes only perceptible if you listen carefully in conversation with others.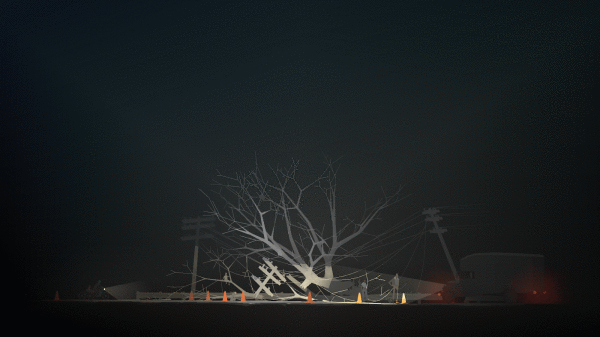 In a world burdened by disempowerment, comes a hopefully impelling computer game in which the only control players get to have is in the characters' inflection.
Kentucky Route Zero, initially released in 2013, is a point and click adventure game developed by Cardboard Computer (Jake Elliott,Tamas Kemenczy, and Ben Babbitt). Part metafiction part play-you-play, the game takes cues from a dizzying array of sources such as American theater, magical realism, electronic music, slow cinema, early gaming history, and on and on. The story begins at dusk somewhere on the back roads of rural Kentucky. Conway, an antique delivery truck driver and recovering alcoholic is on his last job of the evening,delivering something to someone – although the details are not important. He pulls in at a gas station in the shape of a gigantic horse, half hidden underground, to ask for directions. The old man that runs the place hasn't heard of the address but suggests he takes the Zero, a magical elusive highway. And the quest begins.
The unpredictability of the world in the game is out of sync with traditional gaming and regularly seeks to subvert your expectations. The game exists in five acts (three have been released to date) and the player becomes both audience member and participant. Your role, unlike other games that are typically goal or task oriented, is to idle and talk to strangers. Since most of the game play happens at night, no one is preoccupied with a sense of urgency and given the setting is Southern America, Southern hospitality makes these encounters normal and believable. Along the way you encounter a cast of damaged characters: A TV repair woman whose parents died in a flood, a conceptual artist with a full time job, a boy with a gigantic eagle, a nomadic android and her keytar playing sidekick. Each of them has lost something and wants to tell you about it but only if you implore them. During game play you switch between characters sometimes speaking as more than one at a time. Occasionally you are something other than a character, playing hypertext games within the game, interacting with computers or picking song lyrics during a bar band performance. These conversations and moments are not about what happens next but instead you chat about what's happened before. Rather than seeking an obtainable resolution, you listen in on the memories that shape and haunt the lives of those around you.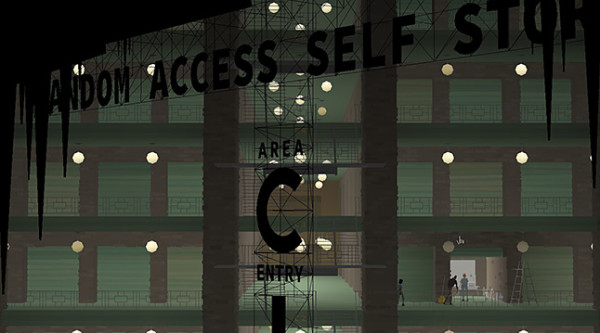 Even though the world you explore is familiar to the inhabitants, as a player you are estranged. People give you directions to get around – often similar to those someone would give an out-of-towner driving around rural America – relying on landmarks and strange visual cues or things not rooted in reality at all. The Zero is mysterious and unpredictable. Along the roadways vignettes and scenes pop up: a drive-in movie theater, hidden moments you read, beautiful landscapes. To reveal them you must go off the suggested path. But the map is vast. Once you've come across a few you are left with a somber sense of missed opportunity.
Conversations take place on small sets; places that seem abandoned but full with the residue of once being used. Pulling from a history of modern theater set design, the lighting (what this refers to in virtual reality I am unsure?) is what guides our eye and signals certain moods in the story. Spaces are designed, not for characters to inhabit, but to move through. There is always a sense of the past concurring within the present moment. The world we sift through is a disaster at rest imbedded with the aftermath of tragedy: A Bureau of Reclaimed Spaces, A Museum of Dwellings where people who used to live in the neighborhood on display remain within their houses, a cave full of trapped graduate students. Tamas Kemenczy's visual design is both eerily spare and generous. Figures are usually distant, away from us, and lacking faces. Reinforcing a sense of watching a theater production from a bad seat in an auditorium, but you don't care because you waited all month to be there. Their bodies are delicately balanced geometric shapes – lacking specificity allowing the player to project onto them. Moments between dialogue carry equal weight of emotional potency. An ambient score by composer Ben Babbitt fills the silences, and traditional bluegrass songs covered by the fictitious Bedquilt Ramblers croon between scene shifts, hinting at how we should feel.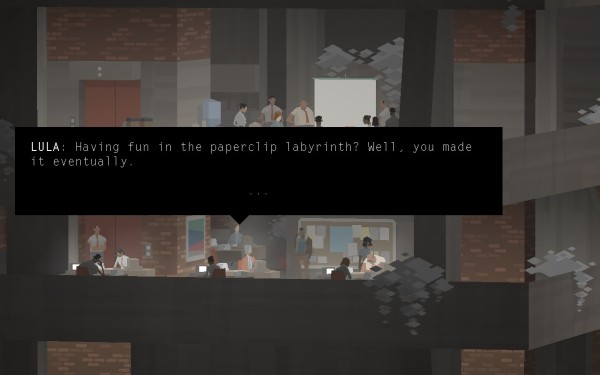 Writer, Jake Elliott modeled the design of the game from an idea adopted from U.S. national security expert, Gregory Treverton. A puzzle is different from a mystery.  A puzzle can be solved – a solution exists and there is pleasure to be gained in finding the solution. A mystery, on the other hand, poses a question that has no definitive answer because the answer is contingent; it depends on the future interaction of many different factors, known and unknown.
As the end of Act three closes on Kentucky Route Zero, Conway and his collected friends are in pretty bad shape. Without giving too much away, Conway has weathered a ruinous leg injury and has been duped into being indebted. The delivery still has yet to be made. And we are full of questions about an alternate reality full of offbeats and folks dealing with hard times not so different from our own.
*************
You can encounter Kentucky Route Zero HERE.
Listen to the game's soundtrack HERE.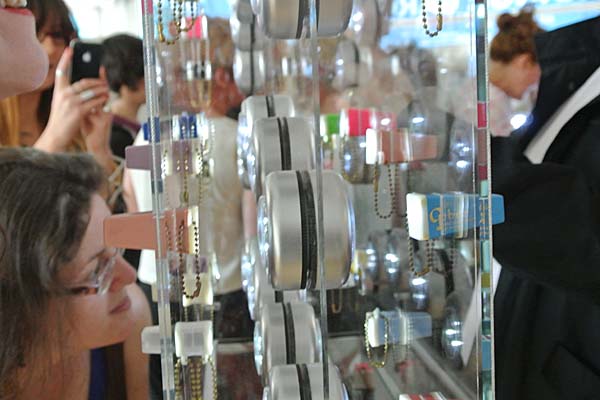 Museums at Night appears yet to reach the US, but if any cultural impresarios are reading, this concept is ripe for import. In the UK it's an annual extravaganza which sees nearly 500 museums throwing open their doors after hours. It generates crowds, good will and new audiences, taking its cue in turn from continental Europe where the phenomenon first took root in Germany in 1997.
On May 17th, event co-ordinators Culture24 sent me to a small coastal town in Kent  which, thanks to the festive circumstances, was hosting a world famous artist. The venue was Georges House, Folkestone, and the big name draw was Spencer Tunick, known best for photographing nudes in their hundreds and thousands. Yes, whole crowds of people in the buff.
This project, which often gets the wrong kind of attention, makes most sense when you learn about Tunick's upbringing. His father was a photographer and an entrepreneur. He would shoot folk on holiday, develop the film as fast as possible, then return to the scene to sell back his images to his more or less willing subjects. Tunick became an apprentice who learned early what it meant to deal with crowds.
His Museums at Night project has been developed with arts organisation Strange Cargo and entailed the capture of more than 150 nudes on the Folkestone seafront. The results were slotted into key-chain viewfinders, such as his father would have used. Tunick calls these scopes, and the show here in Folkestone involves the installation of these colourful creations, each one lit with LED lights.
The installation is in reassuringly good taste. Perspex housing hangs from the ceiling and divides the room. As you peer into each scope, you cannot but be aware of the people to your right, left, and on the other side of the divide, the people in front. There is nothing furtive about the experience, which may be why participants all appear to be so happy with the results.
One woman even hands me her scope, giving me little choice but to put the plastic gizmo to my eye and get an eyeful. I tell her the photo is "beautiful" and we go on chatting about other things. Well, it is certainly an icebreaker. It turns out she too is a photographer, with a specialism in self portraiture, also nude. "Sara's an artist," Tunick tells me. "You should discover her!"
Certainly, there are plenty of discoveries to be made here. Another woman searches for her scope and asks, "Have you seen me yet?" In truth, people look so different with their clothes off that is is hard to say for sure. The installation is a parade of male and female bodies, most in good shape. All stand on a jetty facing the camera. It is about as erotic as a nudist colony, ie; not very.
But the punters here in Folkestone don't seem to mind. The venue and the street outside are buzzing.  Visitors have to queue to scrutinise the scopes. Looking at people with no clothes on turns out to be the most fun you can have with your own proverbial clothes on. The high spirits might worry you just a little; after all art is supposed to be a serious endeavour, not a peep show.
Tunick, mind you, comes across as perfectly sincere. And as he has said, his work falls between land art, sculpture and performance art. The critical faculties may be stunned by mass nudity, but the format here in Folkestone calls to mind the unimpeachable Marcel Duchamp. His final artwork of course, a nude by the name of Étant donnés, also employed the keyhole approach to viewing.
Comparisons should probably end there. Duchamp's faceless, depilated nude spreads her legs for the viewer and is quite the opposite of this surprisingly wholesome show in Folkestone. You would also have to visit Philadelphia to see Duchamp's installation, whereas for the art lovers of Folkestone, these nudes have come to their doorstep. But in any history of the nude in art, you would surely have to mention both contrasting angles.
1. Pictures for an Exhibition at The Arts Club Chicago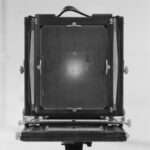 Work by Simon Starling.
The Arts Club Chicago is located at 201 E. Ontario St. Open house Saturday from 11am-5pm.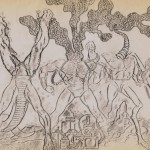 Work by Claire Arctander, Jeremy Biles, Ben Fain, Yasi Ghanbari, Kelly Lloyd, Steve Reinke and Alice Tippit.
ADDS DONNA is located at 4223 W. Lake St. Reception Sunday from 3-6pm.
3. Dis/placement at Aspect/Ratio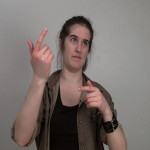 Work by by Susan Giles and Jeroen Nelemans.
Aspect/Ratio is located at 119 N. Peoria St., Suite 3A. Reception Friday from 6-8pm.
4. I want to be an honest man and a good writer at Document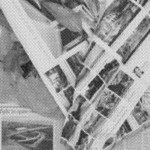 Work by Marco Braunschweiler.
Document is located at 845 W Washington Blvd. Reception Friday from 5-8pm.
5. Flatuland at Floor Length and Tux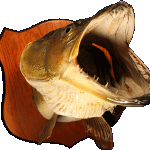 Work by Andrea Jablonski, Amy Gard, Catie Olson and EC Brown.
Floor Length and Tux is located at 4125 W. Melrose St. Reception Saturday from 7-10pm.
By Kevin Blake
Terms do not define the Beast, though many may be ascribed to it, and none would be inherently right or wrong in an attempt to describe what it is and how it operates. The Beast tends to defy what is known about the discursive arena(s) in which it will be situated. Architectural Intervention, Installation, Alternative Space, Social Practice, and Bricolage–to name a few–cannot do the job of defining what this sculptural giant is, has been, or can be at any given moment. Therein lies the success of the work. Here John Preus weighs in on his perpetually evolving artwork.
Kevin Blake: The Beast, in its physical form, has become a site for a diverse set of cultural activity. There are planned events that take place within its confines, but as a frequent visitor of the Hyde Park Art Center, I have noticed that there is just as much, if not more, unplanned activity occurring within the walls of The Beast. Can you talk about how The Beast has transformed the space in ways that were unintentional or was this everyday activity built into the conceptual framework for the piece?
John Preus: What has developed was definitely anticipated and hoped for but not orchestrated.  The fundamental gesture that ends up being transformative is simply to open the garage doors.  There is no security, no psychological barrier to cross.  It is just open space.  The doors aren't open all that frequently, partially because I would suspect that there are not that many exhibitions that take advantage of them as a feature of the space.  The two that come to mind are Jeremiah Hulsebos-Spofford's recent exhibition which involved live horses, and The Stockyard Institute's Pedagogical Factory, which very successfully transformed the gallery into a sort of public square. One of the ideas that Laura Shaeffer and I worked with at SHoP was the very basic idea of free-space, or drop-in space which has, sadly, become a sort of radical idea due to the varied pressures of litigation, programming budgets, zoning, and a general mistrust of unplanned time.  I had in mind a set of specific conversations that I wanted to have, events that I planned, and people that I invited to help program the Beast, but the programming philosophy beyond that has been 'yes' to everything. The only rules have been, first come-first served, and that it has to be public.
What has been most heartening is that it has become the hangout space for local high school kids that don't have anywhere else to go.  They've totally taken it over, and I have been shocked at the outpouring of gratitude from them. They have also taken up some more planned programming, like music and spoken word events which only have to abide by the same two rules as everyone else.  It affirms my sense that adolescence has been effectively criminalized by virtue of the fact that there are so few places to go as a young person where you are not treated as a nuisance.  This is a fundamental failing of market-led development and education.  They don't spend much money so the incentive to serve them and give them space is pretty limited.
Another unexpected development has been that the loft space, limited to three people at a time (inspired to some degree by Liam Gillick's lovely statement when asked about politics and collaboration, "Perhaps it would be best if we worked in groups of three…") has become a sort of public studio.  Bart Schultz brought some markers and paper for an event that he was leading, "Mapping the Beast," inspired by Colin Ward's city-mapping ideas for kids, and just left them up there.  So people use them. Every time I come down there's a new pile of drawings and poetry, and tons of responses to the Beast: what they think it is, why they like it or don't like it… Some of them even hung their drawings on the wall along with mine.
KB: There is something specific to adolescents that draw them to this type of space; a space where they are safe from adult eyes. I do not suggest that foul play is the sole motivation for this need for privacy as this statement may imply-it's more complicated than that. I can't help but recall building "forts" as a child, and the need for private space that belonged only to me and my initiates-even if it was temporary. You began to address this as you talked about "free space" and the lack thereof, but Im wondering if you would be willing to elaborate on what seems like a fundamental human need to create a space that isn't under constant moderation. I think this idea is aptly ascribed to the adolescent in the case of the Beast and the activities that seem to occur within its walls. What is universally appealing about an alternative space as the location of creative production? 
JP: The "alternative space" question is a complex one.  The history of philosophy, of the avante-garde, of theology and metaphysics… could all be described as attempts at getting a broader vantage point, viewing the given from an alternative position, or proposing one beyond our perceptible horizon as that which governs or explains the one we are in.  I am tempted to say that the alternative framework is transcendental which makes it an inherently imaginative realm.  It has a similar tone as the word utopia, though it is less specific.
Alternative could also mean simply, 'that which is not the status quo.'  In this sense it is neutral.  But I don't think this is the dominant meaning.  When we talk about alternative spaces, there is an inherent politic to it, whether it is in the transcendental framework or not.  And when kids build forts, they are engaging in a kind of resistance.  They are asserting an alternative sociopolitical, maybe economic framework.  Kids are mostly little tyrants, asserting their own dominance over the world they created, but that's not really the point.  They are trying to establish the boundaries of their own habitat.  It becomes a way to approach questions of community and identity, the boundaries between people, shared commitments, power dynamics, of invisible social constructs governing how spaces operate psychologically, force fields, ghosts.  It is a way of thinking about utopia – what kind of world would be preferable to this one, and what would it take to build it?  It is a way of challenging the inherited architectural framework and suggesting another kind of interior.  It is a form of secession, like running away from home when the rules don't seem fair or applicable.  It is a way of testing how flexible existing institutions are, what they will permit, and when the rulebook comes out.  It is a way of challenging the assumed social dynamics of public space, breathing new life into them and asking them to adapt to new energies as they develop, or showing where the cracks are in the facade.  The field is always expanding, inside of which perpetual spasms of retrenchment are occurring.  There is no such thing as "free" space.  There are more or less determined spaces, more or less open to being re-imagined.  The Beast is an attachment onto the institution of the Hyde Park Art Center, or a perforation which modifies how the center functions.  As a "free" space, it has been claimed by those for whom space is a valuable and rare commodity.
I would be interested to hear what you think excites people about the project.
KB: I think what excites people, beyond the massive scale of the Beast, is the all-inclusive nature of its design. It seems people feel as if they are part of the outcome of this project, and that their presence is necessary for its overall success. At the opening, I was watching people maneuver through and interact with the space. I could see how involved people felt by the allowance of a tactile interaction with the art work. I watched people take selfies in the narrow entryway, converse about the craftsmanship of the artwork, and handle all of the moving parts awkwardly–trying to figure it all out.  I walk through the gallery on Monday nights, and I always hear conversations and experimental music coming from within the Beast. Maybe what ultimately excites people, stems from your programming philosophy of "yes to everything." You mentioned that the idea of "Alternative Space" could be a way of aestheticizing an idea of utopia. What is utopic about the Beast? Is the conceptual framework situated within that "imaginative" realm of utopia? Or is utopia more closely described by the activities that occur within those walls?
JP: Maybe I misspoke.  I'm not sure I follow your first statement.  I want to defend utopian thought to some degree, against the suggestion that it is entirely fruitless and dangerous.  I want utopian thought, but with a big helping of progressive pessimism, de-linked from ideology, based in the sense that love is the embrace of suffering, and communal life is utterly dependent upon this embrace, and the shared vulnerability that it demands.  The word alternative taken literally, for me registers as similar to utopia, in that both of them suggest a place apart, a way of getting outside of the dominant paradigm, and I was extrapolating on that as a sort of theological or transcendental impulse.  "Alternative" suggests a secessionist detachment.  It says, 'the world can do what it wants, I'm going over here where I can do what I want.'  Utopia has a much more systemic and totalizing thrust, the danger of which is that you end up with ideology.  The Nazis were utopian, for instance, imagining a perfect Germany unified by genetic purity and imposed aesthetic and moral values and so forth.   So the challenge is to develop a personal and collective narrative framework for thinking big systemic thoughts without politicizing the results, and neither utopian nor alternative strategies strike me as adequate to the task.  I'm not smart enough to think utopian thoughts being that it requires a wide-ranging knowledge of systems and how they function, and enough imagination to think about how they might function differently.
The Beast certainly imagines other possibilities, but more as stop gap measures, gestures of resistance, a pocket for something slightly different to exist.  If I were to speculate as to how it might propose a set of values, it might say that the logic of the bull market is adversarial, antagonistic, and sacrificial and will always create powerless populations by nature.  So how does healthy communal life form within that dynamic?  What are the ingredients, and how can they be fostered? I understand social life as a kind of masochism.  To care, to love, to be concerned, has the effect of eviscerating us, of splitting us open, of spreading ourselves out into the world.  Our identities are progressively riven and scattered, and the parts can't be put back together.  And it hurts.  As Judith Butler says it, "we are held in thrall by the Other."  So, to talk about community, though there is a great deal of joy in it as well, is to open oneself up to pain and suffering, and to embrace the certainty of suffering.  In so doing, you become vulnerable.  So the Beast explores these dimensions of vulnerability, grief, mortality, that I think are the basis of the possibility of social life, in a number of ways.
KB: It is more likely that I misinterpreted your words and created a trajectory that more closely reflects my personal interests. This is without doubt the location of the disconnect. Knowing that this type of misinterpretation happens by default for all of us–in any situation that requires cognitive reasoning–may act as a segue to something that really interests me about the Beast.  I agree that the words "utopia" and "alternative" suggest similar semantic roots but carry conflicting discursive baggage. I would posit, however, that your efforts to conceptualize and realize the Beast, have created an "alternative" space that bestows upon its participants a progressive foundation that serves as a beacon for imaginative ideas which stew in the "utopic" realm. While these strategies may not be up to the task of depoliticizing our collective ideas about the future, they do feel like necessary stepping stones that may help to create or rethink what that future may look like.  By its very nature, which includes the politics of the space, The Beast becomes the authority from which utopic ideas descend. Or more aptly, the space decrees an unspoken or assumed allowance for these types of ideas to formulate and grow in the form of cultural exchanges. That said, your efforts to create a space that explores the dimensions of vulnerability, grief, and mortality, have given way–expectedly so–to unintentional dialogues and activities that represent the participants' misinterpretation of your work. I suppose this is true of any visual representation of an idea. I don't mean to use the term "misinterpretation" with a negative connotation–there are many people that assume the intended concept of the work, but everyone adds themselves to the equation. Can you talk about how you think about the audience? How does the collective narrative of participants affect the collective understanding of the Beast? If it were even quantifiable, would you be interested in the results of a collective understanding? 
JP: In terms of misinterpretation, I think there are moments when control, or the semblance of it, is important, and moments when it should be left to chance.  Any semblance of control once the work is in the world, is fleeting.  I write a lot, more as a way to reflect on what I'm doing than to control what other people think about it.  There are hundreds of experiences happening in and around the Beast that I will never know about. The same would be true of a wall painting.  I guess what strikes me as more important is creating my own narrative and finding a way to assert that into the contemporary art vocabulary rather than waiting for other people to do it for me.  I appreciate varied reflections on the same scene.
Yes, a big part of my interest in the Beast is in thinking about the relationship of the individual to the group, collective or state.  Maybe the Beast is the zombie-like living/dead body of the ineffectual State with its burdensome administrative apparatus, and the citizens live in its shadow but don't pay much attention to it.  Maybe it is the predictive corpse of a socioeconomic condition that behaves like a cancer, wastefully devouring its own resources and eating itself alive.  Maybe it is sleeping and longs to awaken, and shake itself free of the confines of the art institution, and charge through the streets of the city, animated by the internal energy of the civically engaged.  Maybe it is like Jonah's beast, swallowing us whole, to give us time to reflect, after which we will be spit out to do what it is that we were afraid to do before.  Or maybe it's just a big stupid spectacle that will be fun for me for a few months, and might help my art career…
How to approach the collective is interesting to try and unravel.  I like to imagine that my longing for a deep and profound relationship with another person, one that is widely shared judging from just about every movie ever made, and every pop song ever written, actually demonstrates a deep longing for the collective.  I pour my soul into one other person, because I have forgotten, or have never learned how to pour it into a collective body, or the collective body is compromised by destructive power dynamics and ill-suited to accepting my civic energies.  Whatever the case, in loving someone I am forced back onto myself, and discover that my own inner life is largely opaque to me.  My own motivations are mysterious and far from rationale, my yearnings flow from some unknown source, toward some unknown consummation, and I seem to be a collection of warring factions, some of which I embrace, and some which I try to extricate or ignore… It strikes me that a lot hinges on how we handle that opacity. If I am opaque to myself, what is my necessary relationship to others?  As Slavoj Zizek describes it, the opacity, the void, the inaccessible, the unknown quantity IS the neighbor or the Other.  So the idea of the collective or of community, in my view, has to include that opacity, and develop in light of that void. Communal life is something like navigating in the dark, and I don't mean for that to sound tragically heroic.  The danger of caring about anything, is that you are signing up for some potentially brutal suffering.  The danger of not caring about anything is that the world eventually becomes opaque as well.  The opacity grows into a dark cloud of indifference or nihilism.
Or we can look at it from the opposite direction and acknowledge that I am already a community.  Every individual is a receptacle of countless biological and cultural influences.  Learning is a process of mimesis, of pantomime.  We perform each other, but even in the most perfect reenactment there is something new, like Pierre Menard's Don Quixote.  So we should stop worrying so much about being an individual because we can't help it.  What is it that we immediately recognize in an acquaintance even though they are a block away?   The complexity of social life drives many of us to recede from it, to take up innocuous hobbies, or become concerned with our personal morality or simple pleasures rather than maintaing the necessarily masochistic commitment to the collective body, and the supreme pleasure of a clear thought.  My work is a modest personal attempt to resist that slide.
KB:What is the future of the Beast? What will become of the objects within its walls and the materials with which it is built? What is on the docket for John Preus? 
JP: The beast will be dismantled and hopefully resurrect itself in some other form, given favorable conditions.  I will keep all of the materials.  The swing will go to expo Chicago.   I have a few shows coming up in the fall. Working on a catalogue for the beast, with contributions from WJT Mitchell, Simon Critchley, Jamie Kalven, Allison Peters Quinn, and many others. (Preorder now to reserve a copy). I'm working on a couple of kitchens, some furniture projects and I'm collaborating with Jamie Kalven on a project revolving around the Lathrop homes redevelopment.  Stay tuned!