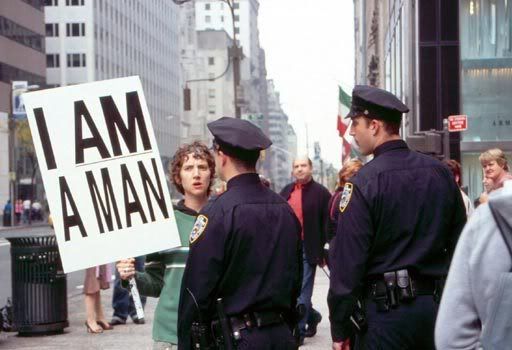 Creative Time's DRINK THE NEW WINE:Exquisite Dialogul
I haven't checked out Creative Time's website in a very long time. Since my last visit they have posted a series of interviews with a bunch of artists. The interviews feature: Malcolm McLaren, David Byrne, Matthew Buckingham, Sharon Hayes, Mark Tribe, Mike Rottenberg, Malclm McLaren, Genesis P-Orridge, Mika Rottenberg,Mark Tribe,and Susanne Oberbeck.
via creative time
"Here's how it worked: the artists engaged in a volley of two to three e-mail correspondences with each of two other artists we matched them with. Each artist instigated one conversation and was on the receiving end for the other. They were each provided with brief information on their partners' recent work and upcoming projects with Creative Time, but were encouraged to talk about anything of interest—related or unrelated to their projects, and from the politically important to the scandalous. As you'll soon read, they all took this to heart, and the conversations touch on the ideas that inspired their work, politics, sex, music, and even the sausages in Basel. "
Check them out here
Performa's Metal Ball
Last year while I was doing a residency program in New York I was able to check out a few performances from Performa 07. Performa is a non-profit organization that is "committed to the research, development, and presentation of performance by visual artists from around the world." Proceeds from the ball will go towards Performa 09
"The Metal Ball is inspired by the Bauhaus' Metallic Festival, when the famous school was decorated entirely in metallic colors and substances and guests reveled in an exuberant festival of music, light and action. Following the enormous success of Performa's 2006 White on White Party, The Metal Ball will once again feature an exciting line-up of art and musical performances presented on multiple stages throughout the evening. " For more info pleas visit Performa's site.
Have a good weekend everyone.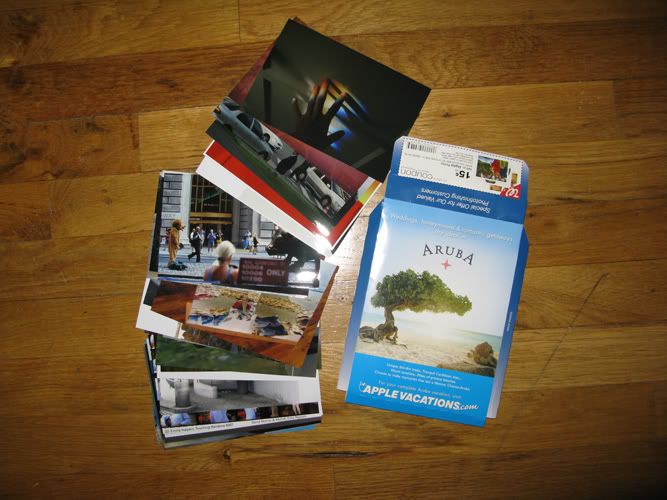 My buddy Tim Ridlen sent this to me today. Organized by ASDF, For a Brief Time Only… is a traveling exhibition featuring 24 artists that you can pick up at your local major drug store.
via ASDF Makes
"A unique take on the form of a traveling exhibition, For a Brief Time Only… takes the exhibition to you — yes, you. The instructions are simple — visit this site, email Mylinh Trieu Nguyen and David Horvitz of ASDF your address, and then they will send 24 image files by 24 artists to a photo developer near you. You can then pick up the prints from this location, and display them wherever, whenever and however you want. One caveat though — as the title indicates, these images can only be obtained for a limited period, from November 6 to December 4 to be exact, so hop to it!"
To view the exhibition please follow the direction here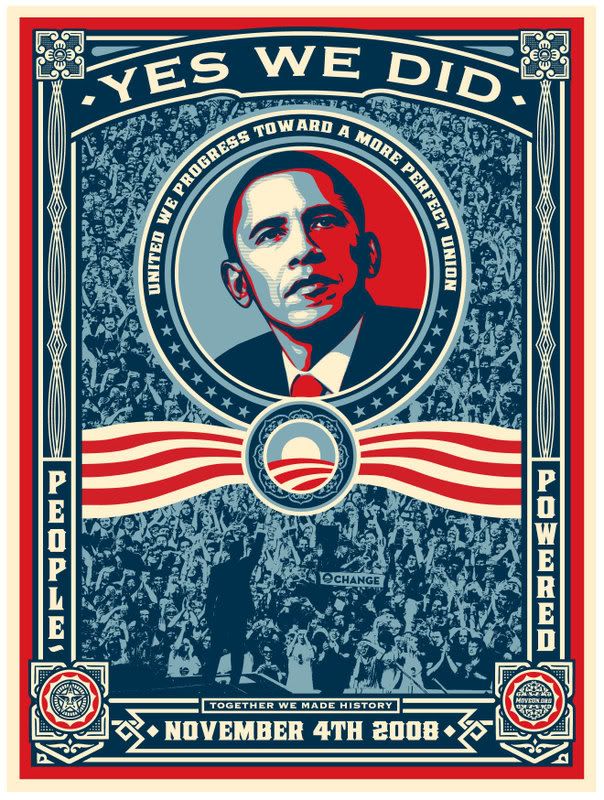 via Obey Giant
"These commemorative stickers mark Barack Obama's historic victory and were designed by groundbreaking artist Shepard Fairey—the same artist who designed the world-famous, iconic "Hope" poster for Obama.
You can get one sticker for free. For a $3+ donation, we'll send you 5 stickers. For a $20+ donation, we'll send 50 stickers. Stickers are 4.5″ x 6″ (about the size of a postcard) and may take 5-7 weeks to arrive.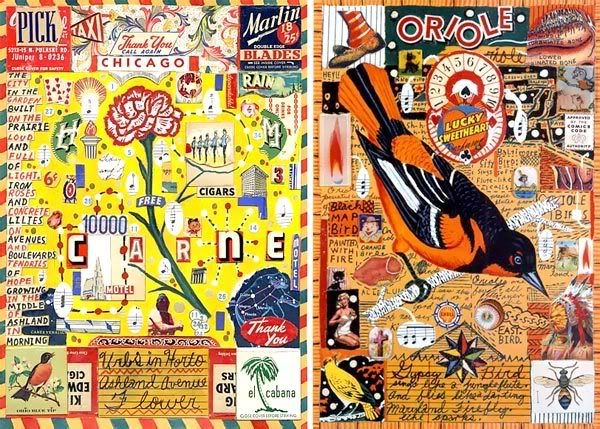 Today C Monster posted a link to an episode of Penn Says in which Penn Jillette discusses his massive collection of one of Chicago's finest, Tony Fitzpatrick. He also reveals his reason for purchasing an early Kara Walker.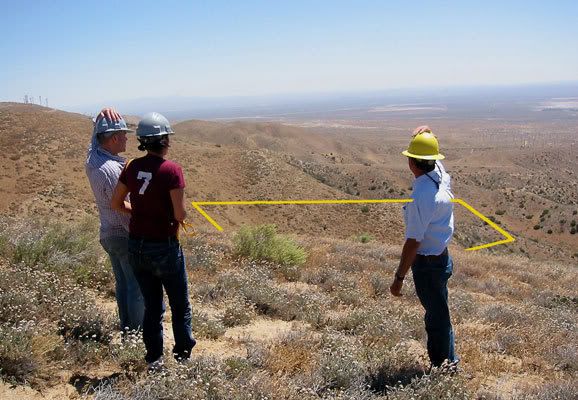 When BAS was invited to attend the C6 Symposium a couple of years ago I was introduced to the work of Amy Balkin. Tomorrow Friday the 7th at noon she will be giving a lecture at Farmlab in Los Angeles.
About The Salon:
"How does the history of land apportionment and toxic waste dump siting in California relate to climate change and emissions trading? Join Amy Balkin for a discussion about land, art, climate, and justice as they relate to her projects Invisible-5, Public Smog, and This is the Public Domain." read more about Balkin here
Farmlab is located at
1745 North Spring Street, Unit 4
Los Angeles CA 90012