I am not a music purist or an art hardliner by any stretch of the imagination. I am daily amazed at the fact that the art world thinks advertising is a four letter word and that any ounce of success is met with buckets of scorn. I do have to say though that in all the years that I have kept up with the art business and the advertising business I have rarely if ever seen a mix of art and commerce so off putting and poorly fitting as Vera Wang's latest blitz for her new clothing line at Kohls.
As you can see and hear in the video below the concept is three women (an asain, a redhead & a blond) are driving across the American west (ala a trip with Raoul Duke and Dr. Gonzo) with their hair down and feet swaying in the breeze to the tune of…………. America's "Horse With No Name". Whether deservingly or not the song has a inherited theme that is about as contrary to the message of the video as is really possible.
It's as if the writer of the concept was so determined to get the idea of "American" across in the commercial he/she picked the song cause it was written by a band called America and matched his/her use of the barren desert. I can only assume the person went to U2 and tried to get the rights to the song "In God's Country" and was rightfully told to take a hike and this was their second choice?
To me this is as tasteless as the Sony PSP ad promoting the new "white" player by showing a Aguileraesque white girl death gripping a black girl. Also as mindless as the rightfully humorous perfume ad in Eddie Murphy's film Boomerang
Vera waits for years to release her budget conscious clothing line to have it played this way? You know someone in that boardroom thought this was dumb but I guess had the sense to keep his/her job and say nothing.

Head of a Man is the name given to a $5 million Vincent Van Gogh portrait that was purchased in 1940. Only thing is now no one belives it is a Van Gogh. The Amsterdam Van Gogh Museum performed a 10-month investigation by scholars and has found the portrait was probably painted by a fellow student of Van Gogh in Antwerp or Paris in the mid 1880s. They are absolutely sure though that it is not a forgery since the work makes no attempt to directly mimic or pass itself off in a documented or established way as a Van Gogh. [Read more]
The Hipster Olympics have just been held and reports are sketchy but the winner was someone with second hand rumpled clothing, a neck handkerchief, substance abuse subsidized by their parents, a beard that hangs permanently between full and scruff and a caffeine based twitch that just makes their cell texting that much more annoying faster.
So in other words it's anyone's game, male or female (just to be clear thats sarcasm not irony).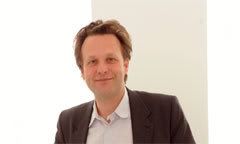 The Board of Directors of the Fondazione La Biennale di Venezia, chaired by Paolo Baratta, held a meeting on 7th April 2008 in which it nominated Daniel Birnbaum as Director of the Visual Arts Sector, with specific responsibility as curator of the 53rd International Art Exhibition, to be held in 2009.
Born in Stockholm in 1963, Daniel Birnbaum has been the curator of institutions and exhibitions at an international level, and has since 2001 been Rector of the Staedelschule in Frankfurt-am-Main in Germany, an international academy which concerned an assessment of traditional and contemporary art as well as the development of entirely new practices. Since 1998, he has also been a contributing editor of Artforum in New York, with which he has been working regularly since 1995. Since the early 1990s he has also contributed regularly to other magazines such as Parkett and Frieze [Read more]