Chicago artist Mark Staff Brandl's traveling art exhibition "Out of Sequence" which was most recently opened at the Belmar Laboratory of Art and Ideas museum near Denver, Colorado is now almost out of art. One of the key works which was of a standard comic book spinning rack with 31 hand panted works sitting in the slots had 26 of which stolen during the opening night festivities. 12 of which have since been returned but 14 are still lost. More can be read and followed on at the post on Sharkforum.
Good thing the show didn't open on May 2nd or it could have been worse.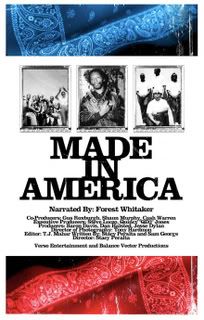 February 6th-10th
Gene Siskel Film Center
Ever since I heard about Stacy Perralta's (Dogtown and Z-Boys) latest documentary Crips and Bloods: Made in America several months ago I have been waiting for the film to make it to the Midwest. CBMA looks at the roots of Los Angeles' two most notorious gangs through interviews with current and former members and traces it's not so violent origins.
View the trailer here.
For More information please visit the Gene Siskel's website.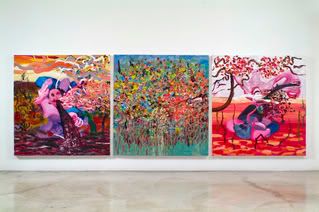 Issue 96 of COAGULA is now available for download. This issue has an interview with L.A. based Painter Asad Faulwell.
"COAGULA began as a freely distributed tabloid magazine in Los Angeles and New York in1992. A stack of the magazines could be found by the front door of a dozen or so galleries on each coast."
For more information check out COAGULA's site.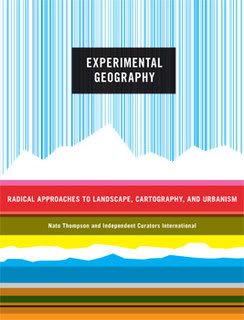 Art 21 guest blogger, Daniel Quiles, interviews Nato Thompson about his recent exhibition and catalog Experimental Geography. The show will be on view at the Rochester Art Center from February 7 to April 18.
via Art 21:
"DQ: A number of the artists and collectives involved in the show trace their roots back to Chicago, in particular the School of the Art Institute of Chicago,and some of whom were featured in the recent group exhibition you curated at the Armory, Democracy in America. How would you say the Chicago milieu conditioned the formation of some of the practices outlined in Experimental Geography?
NT: Well I will admit I went to graduate school at SAIC and also remain an avid admirer of the non-object-based collectivist practices that have been maturing in Chicago for over a decade. Artist and activist Daniel Tucker started a phenomenal journal titled AREA, which looks at urban space in Chicago from a variety of lenses including art but also those of race, gender, policy, minority histories, and on and on. This magazine has allowed numerous communities to come together under the specific frame of the city they live in. It's a compelling umbrella that has many associations with Henri Lefebvre's approach to geography in the 1950s."
Read the entire interview here.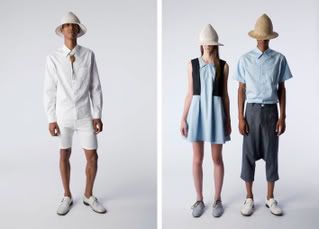 We almost never post anything on fashion but my friends Chris Peters and Shane Gabier who do the clothing line Creatures of the Wind are the cover story for this weeks Reader.
via Heather Kenny for the Chicago Reader:
"It was unseasonably chilly in the basement of Christopher Peters and Shane Gabier's Humboldt Park two-flat-or maybe it just seemed that way, since they were unpacking clothes and accessories from the 2009 spring/summer collection of their line, Creatures of the Wind. Some of them looked a little worse for wear-straw hats smushed, fringe tangled-but the men were nonplussed. The items had just come back from a New York photo shoot for W magazine, the monthly Conde Nast fashion glossy, which has slated a profile of the designers for March. That's considerable editorial coverage for a brand that's less than a year old."
Read the entire article here.