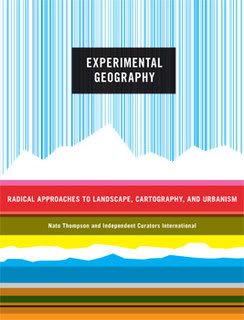 Art 21 guest blogger, Daniel Quiles, interviews Nato Thompson about his recent exhibition and catalog Experimental Geography. The show will be on view at the Rochester Art Center from February 7 to April 18.
via Art 21:
"DQ: A number of the artists and collectives involved in the show trace their roots back to Chicago, in particular the School of the Art Institute of Chicago,and some of whom were featured in the recent group exhibition you curated at the Armory, Democracy in America. How would you say the Chicago milieu conditioned the formation of some of the practices outlined in Experimental Geography?
NT: Well I will admit I went to graduate school at SAIC and also remain an avid admirer of the non-object-based collectivist practices that have been maturing in Chicago for over a decade. Artist and activist Daniel Tucker started a phenomenal journal titled AREA, which looks at urban space in Chicago from a variety of lenses including art but also those of race, gender, policy, minority histories, and on and on. This magazine has allowed numerous communities to come together under the specific frame of the city they live in. It's a compelling umbrella that has many associations with Henri Lefebvre's approach to geography in the 1950s."
Read the entire interview here.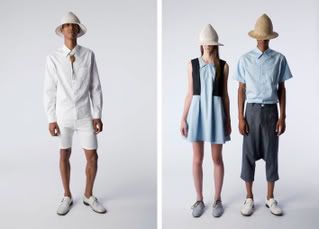 We almost never post anything on fashion but my friends Chris Peters and Shane Gabier who do the clothing line Creatures of the Wind are the cover story for this weeks Reader.
via Heather Kenny for the Chicago Reader:
"It was unseasonably chilly in the basement of Christopher Peters and Shane Gabier's Humboldt Park two-flat—or maybe it just seemed that way, since they were unpacking clothes and accessories from the 2009 spring/summer collection of their line, Creatures of the Wind. Some of them looked a little worse for wear—straw hats smooshed, fringe tangled—but the men were nonplussed. The items had just come back from a New York photo shoot for W magazine, the monthly Conde Nast fashion glossy, which has slated a profile of the designers for March. That's considerable editorial coverage for a brand that's less than a year old."
Read the entire article here.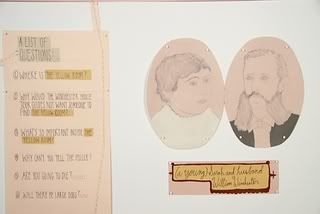 Next Saturday Deb Sokolow will be teaching a class on book making at the MCA.
Saturday, February 7, 2009, 1-4 pm
MCA members $40, nonmembers $45
"Interested in the world of artists' books? Join former UBS 12×12 artist Deb Sokolow as she guides you through simple book making techniques to create your own accordion fold book. Sokolow's elaborate drawings and artists' books investigate human behavior through complex and comical narrative and provide perfect material for further exploring artist books."
For more info visit the MCA's website.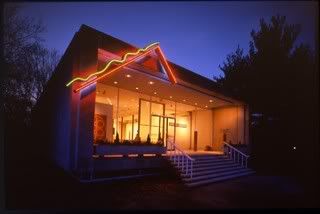 As we all know, times are tough. But what one university has decided to do in order to close it's budget deficit is utterly unbelievable. On Monday Brandeis University announced that they would not only be closing their Rose Art Museum but that they would also be hawking its collection in order to make up for a low budget.
"These are extraordinary times," Brandeis President Jehuda Reinharz said in a press release. "We cannot control or fix the nation's economic problems. We can only do what we have been entrusted to do —act responsibly with the best interests of our students and their futures foremost in mind."
Here is a short roundup of some of the best articles on the matter:
Tyler Green has an interview with museum director Michael Rush. In the interview Rush points out that this has nothing to do with the museum itself, but more about what it happening with the university.
"One thing that is not coming out — clearly — is this: Some of these really well-meaning young alums are doing the Obama routine of having people send small amounts of money. As darling as that is, it's misguided. The Rose is not in financial trouble. We're secure. I can't say that strongly enough. We're meeting our fundraising goals. We're doing fine. We have a tight managerial structure. We're utterly responsible. There's no trouble for the Rose."
The Boston Globe reported today that, "Jehuda Reinharz, Brandeis University president, yesterday opened the possibility that the university would not sell its $350 million art collection but said he would not change his mind about closing Rose Art Museum and turning it into a study and research center."
Other links worth checking out:
Boston Globe
NY Times
The New England Journal of Aesthetic Research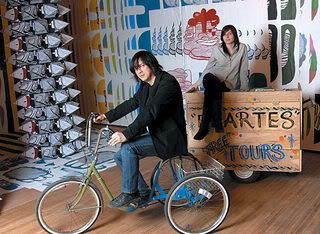 PAPERMAG has an article by Sean Keenan on BAS friend and guest Ed Marszewski. They discuss Ed's Proximity Magazine, Lumpen, Select Media Festival, Version, The Co-Prosperity Sphere, and Chicago's "underground" art scene. If your not familiar with Ed or any of his endeavors, it's worth taking a look at.
via Sean Keenan for PAPERMAG:
"Ed Marszewski could very well be the king of Chicago's underground art scene. He's the founder of The Co-Prosperity Sphere, one of the largest alternative art spaces in Chicago, located in the south side neighborhood of Bridgeport. In addition to hosting regular exhibitions and occasional concerts, each year he puts on two weeklong festivals, Select Media in the fall and Version in the spring, showcasing experimental work from around the world (the theme of last year's Select Media festival was "Infoporn," and Version's theme was "Dark Matter.") Marzewski also runs Lumpen, a free local art publication, and his most recent project, the Chicago-centric but nationally distributed, Proximity magazine, connects this scene to the larger art community. Marzewski recently sat down with PAPERMAG to shed some light into the booming alternative art scene in Chicago."
Read the entire article here:
Listen to Ed's episode here.