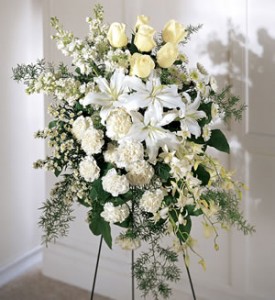 Yoko Ono while returning to Montreal on Tuesday to unveil an art exhibit celebrating the week 40 years ago she famously stayed in bed with her husband John Lennon in a hotel room high above downtown Montreal and slept in about peace died of massive trauma to the head when the "Yes Painting" complete with ladder & magnifying glass fell on her.
Ono was in the city for the anniversary of the 1969 bed-in, which is being marked by an exhibit at the Montreal Museum of Fine Arts, titled Imagine: The Peace Ballad of John & Yoko. The exhibit would have opened Thursday.
"Montreal means very much for me because it was a place where John and I created a very important statement," the 76-year-old artist told reporters at the museum on Tuesday right before saying "Oww oww that ladder is crushing my bones, get it off get it off, I have brittle bones from Coprophagia so this really hurts"
That went on for 30 minuets while local pedagogues and reporters documented and critiqued the latest and unbeknownst to them final performance art work by Ms. Ono.
Montreal's city coroner ruled that it was an accident but Mark Kostabi is wanted for questioning in relation to the event since as the Police Chief said:
"This seems like the kind of shameless promotional work that he would do" and followed up with "Plus I always wanted to meet him, I have one of his paintings over my desk, you know the one with the gray androgynous human figure in a empty room holding a odd but ironic object that fits nicely with the title, he's so handsome too."
Kostabi's lawyers have released a statement that he has a solid alibi since he has been in Rome for almost a decade doing nothing.
More to come as it unfolds this sad sad April 1st, 2009.
For three consecutive days (March 26-28, 2009), three internationally prominent jurors—Jeffrey Grove (Wieland Family Curator of Modern & Contemporary Art, High Museum of Art, Atlanta), Clara Kim (Gallery Director and Curator, REDCAT, Los Angeles) and Hamza Walker (Associate Curator and Director of Education, The Renaissance Society, Chicago)—conducted studio visits with 15 short-listed artists drawn from nearly 300 applicants throughout Greater Atlanta (23-county area) for the inaugural Artadia Awards in Atlanta. The awards range from $15,000 to $3,000.
The Artadia Awardees 2009 Atlanta at the $15,000 level are: Don Cooper and Jerry Siegel. The five recipients of the $3,000 awards are Tristan Al-Haddad, Ruth Dusseault, Fahamu Pecou, Larry Walker, and Angela West. In honor of Atlanta arts patron Judith Alexander, Don Cooper has been named the Judith Alexander Artadia Awardee.
Artadia Founder and President Christopher Vroom said of the inaugural program in Atlanta, "The vibrancy of any creative community relies upon a network of committed individuals, institutions, foundations and others, working together to ensure that cultural legacies are not only celebrated but extended. Artists, situated at the foundation of creative production, play a critical role not only in their unique ability to help us see the world in new ways but also in their capacity as educators, mentors and civic leaders. Artadia is thrilled to add Atlanta's thriving community to our growing national network of support for artists. The city's cultural institutions, schools, foundations, non-profit spaces, galleries and arts patrons have nurtured a terrific artistic community. We are proud to be a part of it and to extend the visibility of its institutions and artists across the country."
Local juror Jeffrey Grove stated: "I am always supportive of programs that provide direct grants to individual artists to enable them to do what they must do. The Artadia Awards program in Atlanta provides local artists with national recognition for their achievements, access to internationally recognized curators from other cities, and an ongoing network of new connections and opportunities."
Hamza Walker added, "For a town whose arts community prides itself on self-reliance, Atlanta is giving Chicago a run for its money. The panel process was a terrific opportunity to meet these very talented Atlanta artists. Having known Artadia well from Chicago since 2001, it is exciting to be part of adding this important city to the national network."
Applications for the Artadia Awards were open to visual artists in all media and at any stage of their career working and living in Greater Atlanta, GA. The application was available online for three months from September 1 to December 1, 2008. The three first round jurors—Naomi Beckwith (Assistant Curator, Studio Museum Harlem, New York), Lisa Cremin (Director, Metropolitan Atlanta Arts Fund), and Jeffrey Grove (Wieland Family Curator of Modern & Contemporary Art, High Museum of Art, Atlanta)—reviewed 292 applications and selected the finalists in New York February.
Artadia is grateful for the visionary support of the Atlanta program from the Common Good Funds of The Community Foundation for Greater Atlanta, the Judith Alexander Foundation, and many generous individuals.
Chewing Color, curated by Marilyn Minter. Works by Patty Chang, Kate Gilmore, and Marilyn Minter, presented by 44 1/2 for Creative Time and to be shown on MTV's outdoor screen in Times Square during the month of April. Is this not the perfect context for these works? Further info from website below; I've added links to clips from two of the videos.
"At 44 1/2, Creative Time's presentation of video art on MTV's outdoor, gilded screen located in the heart of New York City's Times Square, will showcase three works curated by artist Marilyn Minter, in a program entitled Chewing Color. The films include Patty Chang's Fan Dance, Kate Gilmore's Star Bright, Star Might, and Marilyn Minter's Green Pink Caviar. The works will be on view hourly between April 1 and 30.
Capturing the spirit of Minter's investigation into what she calls "the pathology of glamour" and her interest in the border between photorealism and abstraction, the work in Chewing Color strikes a delicate balance between beauty and disgust. The visually aggressive work will demand attention even amongst the bustle of Times Square, bringing the cutting edge of contemporary art to the neighborhood."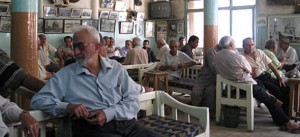 Libby Rosof and Roberta Fallon have a post up on the artblog about Libby's Philadelphia encounter with British artist Jeremy Deller's roving Iraq project, It Is What It Is: Conversations about Iraq, which is coming to the MCA Chicago in the form of an exhibition to take place next Fall 2009.
Presented by The New Museum and Creative Time for the Three M Project (the ongoing series of exhibition collaborations by the MCA, the Hammer Museum, and The New Museum), Deller's endeavor began on February 11th at the New Museum, where over a six week period Deller asked journalists, Iraqi refugees, soldiers and scholars to discuss their experiences of Iraq over the past decade.
At the show's close on March 22nd, Deller began a cross-country journey from New York to California, conducting further conversations with various people at appointed stops along the way. From the website's project description:
"It Is What It Is" puts a premium on discussion that is open-ended. Skipping easy categories of "for" or "against," the invited conversationalists bring to the table their wide experiences in order to broadly describe political and social issues that affect those in Iraq as well as those outside. These conversations might be a bit messy, which is good, as black-and-white readings of this situation have been of little use up to now. "It Is What It Is: Conversations About Iraq" does not promise to solve the problems between the U.S. and Iraq, but it posits that there is beauty that approaches art in human contact and intellectual exchange—that is, in simply talking amongst ourselves."
An annotated schedule of upcoming stops can be found here; after the road trip is over, the project will be exhibited at the Hammer in April and May, and at the MCAÂ  in October and November of 2009.
You can also follow what happens on Deller's trip by viewing videos and road diaries, interviews, essays and maps on the project's website.
Last December on the podcast Patricia and Brian conducted a wide-ranging interview with Larry Rinder, the Berkeley Art Museum & Pacific Film Archive's then newly-appointed director, which focused on his future plans for the institution. During the interview Rinder talked about his upcoming permanent collection exhibition titled "Galaxy: A Hundred Or So Stars Visible to the Naked Eye." That exhibition–the first Rinder has curated for BAM/PFA–is now open, and Kenneth Baker of the San Francisco Chronicle has written an informative background piece that contains further insight on the curatorial process from Rinder. I especially liked the moment where Rinder talks about the thinking that goes on in a curator's  mind whilst deciding whether or not to hang certain works side-by-side:
"Certain juxtapositions made even Rinder nervous. 'Here I had to take a kind of curatorial pause,' Rinder said in the top floor gallery. 'Does one hang Warhol's 'Race Riot' next to a black painting by Ad Reinhardt?'"
Organizing permanent collection shows isn't always considered the sexy part of curating; it's the provocatively-themed group shows and surveys by art world stars or hot up-and-comers that are supposedly where all the curatorial action is. I like how this article, along with Brian and Patricia's interview, reminds us of how a museum's core collection can be just as thought-provoking and fresh if approached with vigor, creativity, and a certain fearlessness when it comes to teasing out the hidden relationships in disparate artworks. Which brings me to my question: what's your favorite permanent collection 'moment'? Are there any curatorial choices that you've come across in a permanent collection show that have surprised, provoked, delighted or enraged you? I'd love to hear about them in the comments.
(Baker article via Modern Art Notes).