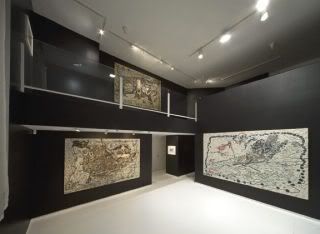 Tuesday, April 7, 6pm
Fullerton Auditorium, 111 South Michigan Avenue
FREE Admission
via the Visiting Artist Program at SAIC
"For the past four decades, SAIC alumnus Joe Zucker (BFA 1964, MFA 1966) has made idiosyncratic and humorous paintings and drawings that have mined and remixed the territory between the formal achievement of modernism and the allegorical potential of postmodernism. Zucker will discuss his career with New York-based curator and writer Klaus Kertess, who founded the Bykert Gallery with John Byers in 1966 and served as its director until 1975, representing Chuck Close, Ralph Humphrey, Barry Le Va, Brice Marden, and Dorothea Rockburn, among others.
In collaboration with the SAIC Office of Development and Alumni Affairs & the Department of Painting and Drawing."
For more information please visiting VAP.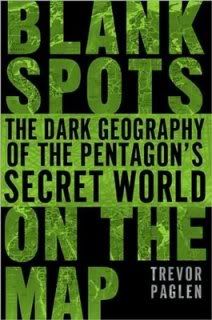 Last Sunday was the start of our Trevor Paglen giveaway. Congrats to Emilie S for winning a copy of Blank Spots on the Map: The Dark Geography of the Pentagon's Secret World.
Emilie's answer to where Duncan has been hiding was:
"Duncan's hiding out at Bernie Madoff's penthouse. (Now that Bernie's in prison, no one cares about the building and no one would notice him…)"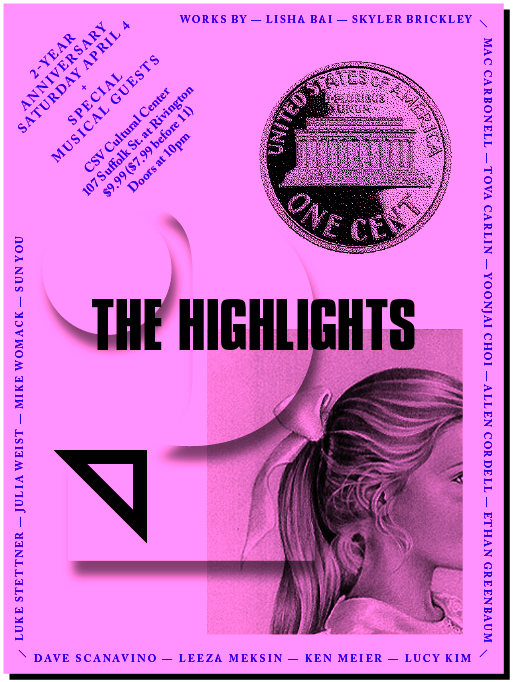 Tonight I'll be giving my 8 dollars to a wonderful web publication and receive in return a burnished penny (before 11pm) and a full night of excitement.  The Highlights is an online arts journal started in 2007 consisting of web-based projects and essays by artists. My current favorite is the Blind Carbon Copy interview between Steve Cairns and Isla Leaver-Yap.  No surprise these folks were included in the recently closed exhibition IRL (In Real Life) at Capricious Space in Brooklyn.  From the email invite:
The Highlights is having its two-year anniversary event, happening Saturday, April 4 at CSV Cultural Center (107 Suffolk at Rivington). Please join us in celebrating two glorious years of salacious commentary on the world-wide web with drinks, DJs, live music, and installations. Featuring artwork by Lisha Bai, Skyler Brickley, Mac Carbonell, Tova Carlin, Yoonjai Choi, Allen Cordell, Ethan Greenbaum, Lucy Kim, Ken Meier, Leeza Meksin, Dave Scanavino, Luke Stettner, Julia Weist, Mike Womack, and Sun You, plus a very special musical guest at midnight.
I'd go just to get drunk and stare at the glittery high-rises at night, but the dense program of talks on urban landscape are right up my alley, too: in conjunction with Los Angeles Art Weekend, Postopolis!, a "live 5-day blogathon of back-to-back discussions, interviews, panel talks, slideshows, films and parties themed around landscape and the built environment" is taking place on the rooftop of The Standard Hotel (ah, bliss).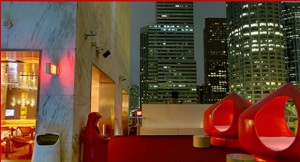 Luckily you don't to be in L.A. to partake: the Storefront for Art and Architecture is streaming all of the talks live from 5-11 pm Pacific time via USTREAM. The program kicked off a few days ago, but you can still catch some great speakers tonight and tomorrow–check out the Friday and Saturday schedule below, and the Storefront's website for further details and info on the six bloggers who organized the 'thon.
FRIDAY 3
05:00 : Michael Downing LAPD
05:40 : Bryan Boyer Organizer, Helsinki Design Lab 2010
06:20 : Ari Kletzky Founder, Islands of LA
07:00 : BREAK
07:20 : Eric Rodenbeck Founder, Stamen Design
08:00 : Matthew Coolidge Director, Center for Land Use Interpretation
08:40 : Christopher Hawthorne Architecture Critic, Los Angeles Times
09:20 : BREAK
09:40 : David Burns, Austin Young & Matias Viegener Founders, fallen fruit
10:00 : Ken Ehrlich Artist and Writer
SATURDAY 4
04:20 : Benjamin Bratton Architect and Theorist
05:00 : Christian Moeller Artist
05:40 : Sean Dockray / Dan Goods / Daniel Rehn / Jay Yan
06:20 : Media Panel ( Matt Chaban (Architects Newspaper), Curbed LA, Alissa Walker, Greg J. Smith, Christina Ulke)
07:00 : Photography Panel (Catherine Ledner, Misha Gravenor, Dave Lauridsen, Tom Fowlks, Gregg Segal)
07:20 : BREAK
08:00 : Paul PetruniaFounder, Archinect School Bloggers Panel
08:40 : Magazine Panel Sam Grawe DWELL, Zach Frechette GOOD , & t.b.d
09:20 : CLOSING PARTY
Friday
Lloyd Dobler Gallery: Case-By-Case Basis
March 6 – April 11, 2009
1545 W. Division 2nd floor
Chicago, IL 60642
Regular Hours:
Thursdays 6-9pm
Saturdays 12-5pm
The work gathered for Case-By-Case Basis will address instances where the relationship between an individual and an institution are in flux. More info over at Lloyd Dobler's
website
.
Western Exhibitions: Geoffrey Todd Smith
Opening: Friday, April 3, 2009
5:00pm – 8:00pm
119 N Peoria St, #2A
Chicago, IL
"Geoffrey Todd Smith relentlessly (and patiently) seeks to discover
beauty in his abstract painting/drawing hybrids amid the ceaseless
interruptions and distractions of daily life. Using a limited
vocabulary, he delineates a seemingly impenetrable field of optical
buzz and hiss. Beginning with a grid of painted dots, he adorns his
color fields in a "horror vaccui" fizz of zigzags while directing the
viewer through densely hand-drawn patterns and painted elements that
optically mix and integrate colors. In each of Smith's works, small
painted dots and ellipses become embedded in the structure of a grid
or interfere with it, depending on absorption or reflection of light,
while also reinforcing the rhythm and direction of the zigzags." via Western Exhibitions
ThreeWalls: Judith Brotman: Captive Audience
April 3rd – May 8th, 2009
Opening: April 3rd, 6-9pm
119 n. Peoria #2d
Chicago, IL
"Working in industrial felt, miscellaneous hardware and materials
culled from the everyday, Judith Brotman sculpts an abstract tableaux
of traps and teasers, prosthetics and instruments. Her sculptural
installation practice combines an exercised restraint with a sense of
elegant craftsmanship in service to arrangements that both invite our
intimacy and confound our sense of modesty." via ThreeWalls
Saturday
Recesselation:

"The Foolish Toys"
Spoke: at the intersection of ideas, dialogue, and change
119 N Peoria street #3D
Chicago, IL 60607
March 29th – April 9th
"The Foolish Toys" will build a post-decadent shrine or memorial to our excessive past. Materials, objects, sounds, actions, and images, will be incorporated into one large sculptural form that evolves over time. Viewers are invited to leave a remembrance of things past: useless, excessive, non-essential items.  Check out their website for more information.
The Renaissance Society: Paul Chan: "My laws are my whores"
March 01 – April 12, 2009
5811 S. Ellis Avenue
Bergman Gallery, Cobb Hall 418
Chicago, Illinois 60637
"My laws are my whores marks the premiere of a new ensemble of works by Paul Chan. Using the writer and philosopher Marquis De Sade (1740–1814) as a point of departure, Chan has created moving image works, ink and charcoal drawings, a sculpture, and a set of computer fonts that evoke what the Sadean legacy might look like today and how his obsessions with forms of sex, violence, freedom, and reason echo in the 21st century." The fonts that Chan has created are also available for free download via the Ren's website.
Sunday
Spertus: Black Like Us
Lecture/Multimedia Presentation
Sunday, April 5, 2009
2pm
Spertus
610 S Michigan Ave
Chicago, IL 60605
$20/$15 members/$10 students
"The fates of African Americans and Jewish Americans have often been seen as entwined, as an index of the nation's capacity to live up to its democratic ideals. With audio and visual examples, Dr. Stephen J. Whitfield lectures on stories of both minorities—separately and together—overcoming barriers and speaking out through literature and the arts." More information at the museum website