Or my posts on it, anyway. A few more passing images from the second day I spent at NEXT….I apologize for not linking directly to any artists or galleries here–I'm having trouble getting the WordPress desktop to align images and text properly and I can't figure out a way to insert links into captions at the moment.
Thanks so much to photographer Vanessa Churchill, who took these super-hot action shots from Tara Strickstein's" Jelly Roll: The Spectacle" performances at NEXT and has allowed us to post them here.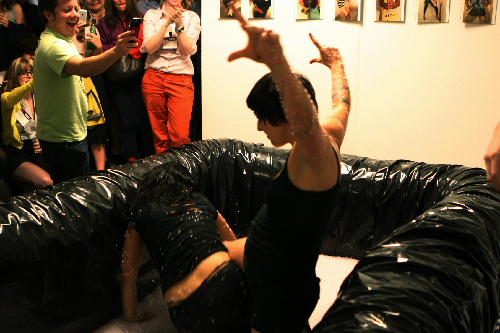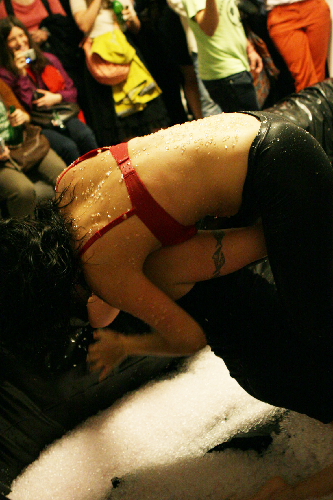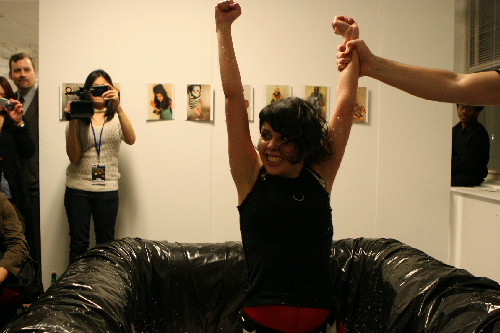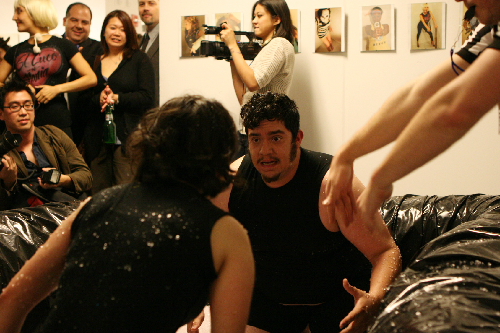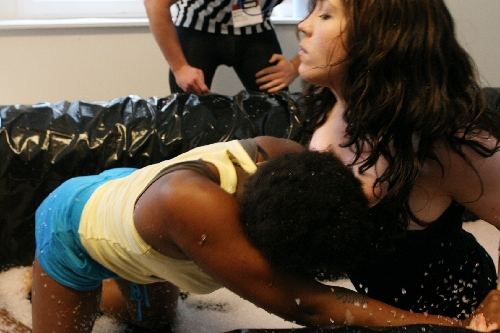 Goffo, the show of prints, multiples, artist's books and editions at NEXT, was terrific. Lots of affordable art, presesented in a casual, laid-back, communal atmosphere. My favorite part of the Fair.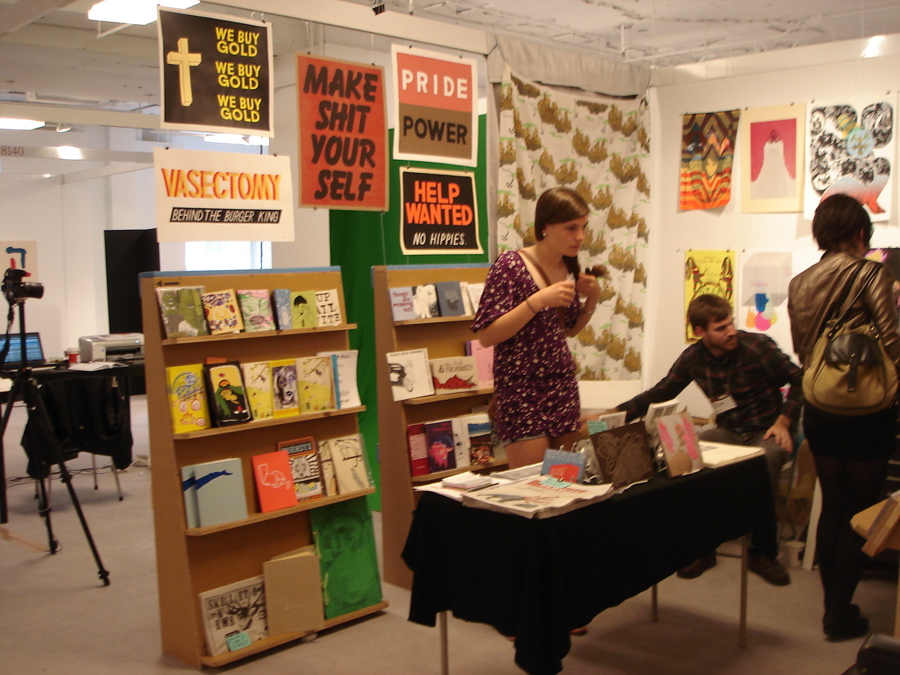 oh-so-soft t-shirt, by artist Erin Allen at Maniac Gallery. Seriously, the thing is super-soft, I'm not usually a t-shirt wearer but I love this and it fits me perfectly and I haven't wanted to take it off since I bought it. Which could spell trouble for me at my kid's school picnic, but I'll deal with those issues later.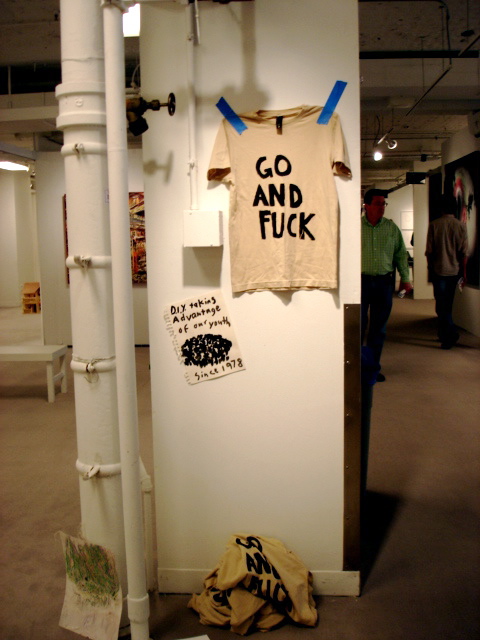 Via yesterday's Mediabistro email newsletter, Revolving Door :
"Louise Blouin Media is in chaos: While "The Red Queen" flits around Europe, her employees are suffering pay cuts of at least 12 percent and top editors are leaving in droves. Art+Auction editor-in-chief Anthony Freund and executive editor Ted Loos resigned on Friday, and former Fulcrum EIC Marisa Bartolucci replaces the pair as editorial director. Chris Turner and David Grosz, editors of Modern Painters and ArtInfo.com, are also departing LBM. Mitchell Martin, formerly from Forbes.com, takes over at the latter publication, while former Forbes staffers Ruthie Ackerman, Bruce Janicke, and Ali Privitera are also joining the company…."