Last December on the podcast Patricia and Brian conducted a wide-ranging interview with Larry Rinder, the Berkeley Art Museum & Pacific Film Archive's then newly-appointed director, which focused on his future plans for the institution. During the interview Rinder talked about his upcoming permanent collection exhibition titled "Galaxy: A Hundred Or So Stars Visible to the Naked Eye." That exhibition–the first Rinder has curated for BAM/PFA–is now open, and Kenneth Baker of the San Francisco Chronicle has written an informative background piece that contains further insight on the curatorial process from Rinder. I especially liked the moment where Rinder talks about the thinking that goes on in a curator's  mind whilst deciding whether or not to hang certain works side-by-side:
"Certain juxtapositions made even Rinder nervous. 'Here I had to take a kind of curatorial pause,' Rinder said in the top floor gallery. 'Does one hang Warhol's 'Race Riot' next to a black painting by Ad Reinhardt?'"
Organizing permanent collection shows isn't always considered the sexy part of curating; it's the provocatively-themed group shows and surveys by art world stars or hot up-and-comers that are supposedly where all the curatorial action is. I like how this article, along with Brian and Patricia's interview, reminds us of how a museum's core collection can be just as thought-provoking and fresh if approached with vigor, creativity, and a certain fearlessness when it comes to teasing out the hidden relationships in disparate artworks. Which brings me to my question: what's your favorite permanent collection 'moment'? Are there any curatorial choices that you've come across in a permanent collection show that have surprised, provoked, delighted or enraged you? I'd love to hear about them in the comments.
(Baker article via Modern Art Notes).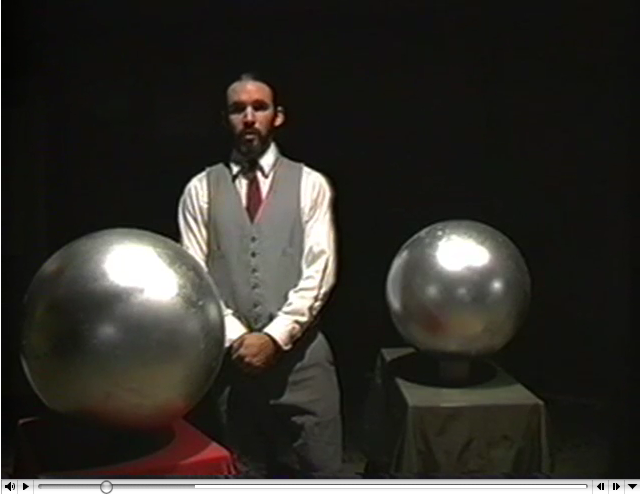 Don't be fooled, there's no degrees.  There is an excellent explanation of cultural capital.  Watch the informational video tape here.
The rest of the website is only slightly more elucidating, but equally fascinating: http://www.pifas.net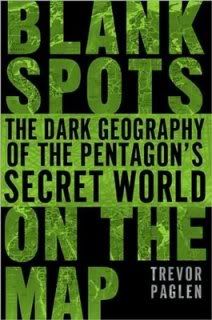 So here is how it's going to go. I have a brand new copy of former BAS guest Trevor Paglen's book Blank Spots on the Map: The Dark Geography of the Pentagon's Secret World. Duncan has been M.I.A. since the start of the Southern Graphics Council Convention this past week. The best comment that answers where Duncan is hiding wins. You have until Sunday April 5th.
"Blank Spots on the Map is an expose of an empire that continues to grow every year—and which, officially, it isn't even there. It is the adventurous, insightful, and often chilling story of a young geographer's road trip through the underworld of U.S. military and C.I.A. 'black ops' sites. This is a shadow nation of state secrets: clandestine military bases, ultra-secret black sites, classified factories, hidden laboratories, and top-secret agencies making up what defense and intelligence insiders themselves call the 'black world.' Run by an amorphous group of government agencies and private companies, this empire's ever expanding budget dwarfs that of many good sized countries, yet it denies its own existence."
In other Paglen related news, earlier in the week Art Fag City posted a video of him speaking at the Google Mountain View HQ to discuss Blank Spots.
Check out the video here.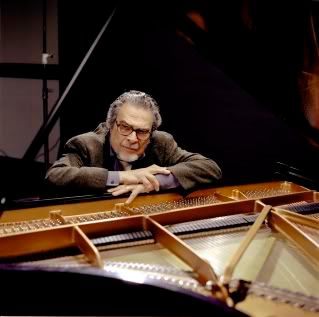 Tuesday, March 31, 2009 | 7:30 pm
Mandel Hall, University of Chicago
1131 E. 57th Street
$20 general public
$5 students
via Artspeaks
"Performing works by J.S. Bach; Post-concert Q&A session hosted by
Thomas Christensen, associate dean and master of the Collegiate Humanities Division
As the first American to win the prestigious Queen Elisabeth of Belgium competition in 1952 at the age of 24, Leon Fleisher went on to perform throughout the world with every major orchestra and conductor and released numerous touchstone recordings with George Szell and the Cleveland Orchestra. In 1965, at just 37, Fleisher was forced to "retire" from performance when two of his fingers became immobilized due to focal dystonia. For the next 40 years, he pursued a successful career as a conductor and teacher, in addition to performing left-handed works. With new developments in the medical treatment of focal dystonia, Leon Fleisher is once again able to brilliantly play the piano with two hands. He has recently released his first two-hand recording in 40 years, aptly entitled Two Hands. Its repertoire includes the works of J.S. Bach."
Artspeaks next and final lecture in the series will be Kara Walker on May 13.
For more information please visit Artspeaks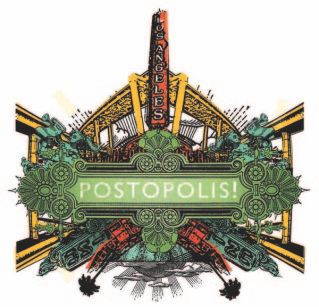 This coming week the awesome people at ForYourArt and five other blogs are putting together Postopolis! LA. If you're in LA it looks like something you should check out.
via Postopolis! LA
On the occasion of Los Angeles Art Weekend, Storefront for Art and Architecture and ForYourArt are pleased to announce Postopolis! LA, a live five-day event of near-continuous conversation about architecture, art, urbanism, landscape, and design to be held in Los Angeles from 31 March to 4 April 2009. Six bloggers, from five different cities around the world, will host a series of discussions,
interviews, slideshows, panels, talks, and presentations, fusing the informal energy and interdisciplinary approach of the architectural blogosphere with the immediacy of face-to-face interaction.
Hosted By: ArchDaily/Plataforma Arquitectura, BLDGBLOG , City of
Sound, Subtopia , Mudd Up!, We Make Money Not Art
For More info please visit Postopolis.