Am I alone in thinking that whole Susan Boyle thing was a setup? Everyone's "surprise faces" looked sort of fake to me. ANYWAY, here's an otherwise Boyle-free, purely subjective round-up of art-world events, news stories, blog links and other stuff in Chicago and beyond that got me thinkin' this week….
* Literary theorist Eve Kosofsky Sedgwick dies of breast cancer at 58 (New York Times Obit.).
*In latest round of filings, Shephard Fairey turns tables on AP, accuses news organization of copyright violation. (Culture Monster).
*Ellsworth Kelly to install "White Curve," his largest wall sculpture to date, in the Art Institute's new Modern wing next week. The Art Institute will also add Kellys' "Tableau Vert" (a gift from the artist) and "Red Diagonal" (gift of Chicago collectors Howard and Donna Stone) to its collection (New York Times).
*"Class Pictures: Photographs by Dawoud Bey" opens at Milwaukee Art Museum.
*Gearing up for Art Chicago: Buckminster Fuller's Fly's Eye dome now on view at Merchandise Mart (no admission fee required). (The Skyline).
*Skip this page: a retrospective of Rhizome's splash page internet art now on view at Rhizome.org. (Art Fag City has a typically thoughtful review of it here).
*Across the board, museums face worsening crises. Artinfo.com has created a handy timeline of Museums and the recession (this last via Art21 blog; but, as blogger Kelly Shindler points out, the stats in the timeline need verification).
*Another walk-in pantry at Chicago's mini dutch takes place this Sunday from 12-3 (email Lucia to let her know you're coming). BYOB, $3 donation. What's on the menu? Quiche!
*All four seasons of PBS series Art21: Art in the 21st Century can now be viewed on Hulu. Also free for the grabbin': The Tate's media library on iTunesU.
*More "free" stuff: Sweepstakes contest for Damien Hirst lithos and "the chance" to win his original album cover painting for The Hours (via Animal). Now point me in the direction of the Ayn Rand compound, please.
Friday

Luke Dowd: Happy Happy Sad Sad
Opening!
April 17 – May 30, 2009
Tony Wight Gallery
119 North Peoria Street, #2C
Chicago, IL Â 60607
Tuesday – Saturday, 11 – 5 pm
from the press release:
"London-based artist Luke Dowd's patterned depictions of diamonds engage the volatility embedded within notions of value. Using screen-printing as gesture, Dowd creates subtle gradients which imbue his images with a faux luster mimicking the qualities of actual gemstones. These painted diamonds appear to reflect and refract light, just like the real thing, pointing towards the sheen of high culture and status, both implicit and inseparable from the value system to which we collectively subscribe. However, these images are also able to extend beyond the role of pure representation, as they address the fictional nature inherent to our conceptions of value."
Also opening at Tony Wight: Olio

April 17 – May 30, 2009

From the press release:

"The title of the exhibition makes reference not only to the heterogeneity inherent to the medium of collage, but also the heterogeneous nature of group exhibitions. Included in the show are works by Tamar Halpern, Pablo Helguera, Arturo Herrera, Shinique Smith, John Sparagana and Dannielle Tegeder.

Since its appearance in the Synthetic Cubism of Picasso and Braque, through the Neo-Dadaist assemblages of the late Robert Rauschenberg, the collage impulse has provided both an immediacy and malleability which has been frequently engaged and reinterpreted in subsequent generations. While the works in Olio are not necessarily pointed homages to earlier collage, they are each forthcoming in their indebtedness to the medium. By feeding common or popular imagery through various procedures—cutting, pasting, scanning, layering—these artists complicate the immediacy of their original materials. The resulting artworks skew our normative reception of otherwise familiar images."
Version Fest Fundraiser at Country Club Chicago
April 17th, 2009
7:00 PM – 11:59 PM
1110 N Damen
Chicago, IL 60622
A raffle/auction party to raise funds for the 8th annual Version Fest.
Saturday
Buckminster Fuller: Starting with the Universe
March 14 – June 21, 2009
MCA
220 East Chicago Avenue
Chicago, IL
From the website:
"A man of remarkable prescience, Fuller's credo was "more for less," and by the late 1920s he recognized the need for environmentally sound design that would benefit the largest segment of society while using the fewest resources — a decidedly contemporary concern. Believing in the interconnectedness of all things, Fuller's ambition in life was to close the gap between the sciences and humanities for the genuine good of humankind. His work has extensively influenced the artists, designers, architects, engineers, environmentalists, and mathematicians of today."
Opening night film: Salt of this Sea (Milh Hadha Al-Bahr)
8:00 pm
Gene Siskel Film Center
164 North State Street
Chicago, Illinois 60601
Part of the Chicago Palestine Film Festival, which starts on Saturday and runs through April 30th,  director Annemarie Jacir will be at this screening to engage in a discussion after the film.
From the website: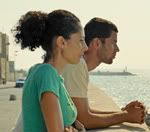 "In part a road movie, the story follows American-born Soraya (Hammad) from her contentious entry into Israel to reclaim her grandfather's bank account, through stolen days of freedom on a trip to Ramallah, where the reality of her family's missing legacy sets in. Soraya's determination to assume a Palestinian identity and history finds an ironic counterpoint in the resolve of her Palestinian-born new lover Emad (Bakri of THE BAND'S VISIT), to leave it all behind."
Bad at Sports has realized that society is doomed and is now accepting applications for it's Ayn Randian compound in the mountains where we will build a new society cleansed of the truly icky.
This week, the Art-School Grad Student who's sleeping around: 26, female, Upper East Side, straight, single.
1:50 a.m.: Making out with Tattoo Guy. Have bad spins. Tell him I need water and to sober up before hooking up again. He gives me a line of his own stuff.
10 a.m.: Know this is going to be one hell of week as feeling in love with Tattoo Guy, and now super-depressed. Make appointment with school shrink.
11:30 p.m.: In bathroom, I notice prescription bottle. Shouldn't look, but who wouldn't? Suddenly sick-feeling. Valtrex. Shit. Could I have contracted from five-minute intercourse with condom?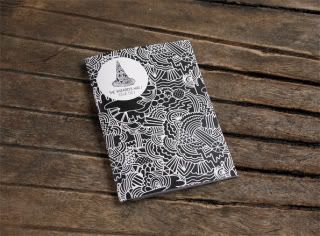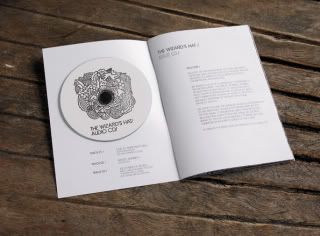 The kind folks across the pond at The Wizard's Hat sent me two copies of Issue 03 (The Magic Number) of their illustration zine to give away. "The Wizard's Hat is an illustration house & zine created by Jeffrey Bowman and Andy.J Miller as the platform for producing collaborative projects under one name. The house focuses itself on self initiated projects involving many of today's most established illustrators as well as producing its own body of projects based on their love of illustration."
Illustrations By:
Jim Stoten, Olimpia Zagnoli, Gemma Correll, Will Bryant, Nick Deakin, Nousvous, Robert Loeber, MrGauky, James Gulliver Hancock, C86, HeyHeyHey, Zeptonn vs. Welmoet, Kipi Ka Popo, Edward McGowan, Ashkahn Shahparnia, John Ringhofer, Andy J.Miller, Jeffrey Bowman
Music By:
John Ringhofer,  Half Handed Cloud, Jim Stoten, Jimtheillustrator, Andy J.Miller, 'Ponstinople Clones' feat Nick Philpin
Hit me up if you want a copy. First two people will get one.
megonli@badatsports.com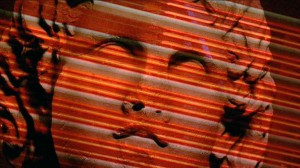 Something tells me that when Jerry Saltz said, "It's a cool school, admired by jargon-wielding academics who write barely readable rhetoric explaining why looking at next to nothing is good for you." He meant something like this:
From the Press Release for Transfers:
Untitled, a 16-millimeter film first screened as part of an exhibition at the Friedrich Petzel Gallery in 2006, emerged from Price's observation that abstraction was rarely seen in film or video presented in art-world settings, despite a strong tradition in experimental film in general. Price purchased a 6-second video loop from a company that makes "empty" background images for corporate use, then added color effects, looped it, and transferred it to film, yielding a hypnotic, emptied-out work that looks back to structuralist and early film experiments even as it presents an image of degraded and détourned digital junk, threatening at each instant to collapse into compression artifacts.

Perhaps out of stubbornness, I still plan to attend.  Although it's an intriguing proposition that we'll see less of this type of work rather than more.
Transfers: Three Works by

Seth

Price
Tuesday, April 14, 2009 at 7:30pm

220 36th Street, 5th Floor
Brooklyn, New York