Over the coming months, the Bad at Sports blog is featuring quick glimpses of the art world as it exists in smaller cities across the country and around the world. Each glimpse is byway of some of the said city's local characters, which include but are not limited to artists, curators, creative writers, and critics. In this Atlanta Day, Part 2 article, Bad at Sports correspondent Meredith Kooi has invited curator, performer, and arts administrator Priscilla Smith to examine some features of the city of Atlanta and its arts community: the good, the bad, and the ugly.
Since I moved to Atlanta (this is Meredith talking) to start my PhD, I've been trying to make sense of this city. Usually, I use the space of my monthly writing for Bad at Sports as an opportunity to think with and through the art, performance, etc. that I witness and participate in here. Being from Chicago, ATL was foreign to me; I didn't understand the ways in which it worked and all the complexities that determine it as the city it is. In this post, following Part I which examined "institutional legacy and memory," Priscilla Smith takes on some of what might have lead Atlanta to where it is now and offers a few projects that maybe it, and we, should look to as examples of ways to keep working. Smith, a native to ATL, offers her perspective on this place, what it has to offer, and, maybe, what we could do without.
Now, Priscilla Smith:
Context: I got invited to give Bad at Sports my take on "the scene" in Atlanta. "What a Great Opportunity," I thought. "It will be a Great Chance for Me to Reflect," I thought. 1,000 words? No problem.
50% too long and six days after my self-imposed deadline, it's still incomplete but I have to stop somewhere. Distilling my current experience as an art maker, producer, and participant in a city where I've spent my whole life is a bigger job than I'd imagined.
It's only in the past three or four years that an Atlanta art patron has had to make a deliberate choice from a substantial selection of openings, lectures, plays, dance, music, immersive performance art (all of some respectable level of quality, ingenuity, or both) on a Thursday. It used to be that there would be a couple of visual art events a month, the Nutcracker, the Symphony, and two or three theaters with subscription seasons of "regional premieres."
It had been a truism that, in order for an Atlanta artist or performer to "make it," she'd have to leave Atlanta to fatten her resume, then come back to be be-laurel-ed: the Returning Art Hero. Nowadays, an artist can keep quite busy right here.
Not that all this activity is yielding a livable wage for artists. A recent and credible article pointed out that Atlanta has the greatest discrepancy between Haves and Have Nots in the country. I suspect that the money had by the Haves is being spent elsewhere. Our lovely High Museum, with its permanent collection, gallery of African Art, current visiting exhibitions, etc., could fit into Chicago's Art Institute more than three times. Chicagoans spend money at home.
Instead, Atlantans spend money here on dining – fine, medium, and coarse. We spend money at our biggest-ass malls  — where the truest cross-section of our populace can be found. These places are huge, busy, and had very low vacancy rates during the worst of the current recession.
In contrast,  many private gallerists — largely a passionate, admirable group — allow that for days on end the only person walking through the door is working for FedEx. It isn't the "death of the gallery" Jerry Saltz so eloquently eulogized, though. He visits 30 a week. We might have 30 altogether.
Non-profits like WonderRoot, with the mission of "Uniting Artists and Communities to Inspire Positive Social Change,"  connect patrons and artists. WonderRoot established Atlanta's first c.s.a. (consumer supported art) project, a rare example of successfully implementing another community's good idea (see Fear of Originality below).
The scene in Atlanta is a fluctuating series of artwalks and public art extravaganzas, explosions of creativity and bitter disappointments.
Pretty much like anywhere else.
And, like anywhere else, people have opinions. Here are some of mine about our "cultural assets."
The Beautiful:
1. Atlanta is a hilly town in a deep forest. We don't have to make anything to live in a place of extraordinary gorgeousness.
2. Approaching Downtown on the abominable and divisive divided highways (Interstates were deliberately placed so as to perpetuate racial segregation), the traveler has the feeling of approaching a "real city" where buildings scrape the sky in a great variety of configurations from Beaux-Artes marble and a Neo-Classical gold dome to Phillip Johnson's Po-Mo IBM erection.
3. We've got a city center with a street scene with actual people in it. After years of ghost-townishness, there's hope.
4. Exuberance – 1,000+ showed up at the grand opening of the city's newest municipal gallery-cum-water-bill-payment-office.
5. Passion – About 2,000 signed a petition objecting to the censoring of artist Ruth Stanford's installation at Kennesaw State University.
6. Access – Artists of all forms can get their work before an audience; for example, a few significant spaces:
 a. Whitespace – Generous genius Susan Bridges' restored-to-within-an-inch-of-its-life Victorian mansion in the haute 'hood Inman Park is a beacon for the stable-turned-ideal-gallery in the backyard showing an impressive variety of art and artists. Mind-bending performances often grace the patio and lawns and the low-ceilinged cellar, dubbed "Whitespec."
 b. Skwhirlhaus – Another act of generosity, the not-as-grand-but-equally-moving backyard venue founded by Maryn Whitmore "dedicated to providing a place where artists can challenge themselves artistically while striving to create an original, complete work."
 c. Art on the Atlanta BeltLine – "The largest temporary public art exhibition in the South" commissions work for the "largest urban redevelopment" project in the U.S. of A.
7. Growth – More galleries, more public art, more theaters, more artists, more dance, more environmental performances, more clubs, more original music, more, more, more
The Ugly/Noise at Eyedrum :
"Musicians" come from all over the world in search of a P.A., a Facebook post, and a dozen pairs of ears upon which to try their experiments and discoveries, from cranium-splitting amplification of metal-on-metal banging like Christian noise artist Scotty Irving (Clang Quartet) to the a-rhythmic acoustic plunkings of a guitar with each string tuned to G. Ugly like a Baroque pearl and twice as valuable.
The Truly Ugly/(Some) Public Art: 
 1. The "official" Olympic Torch sculpture–psuedo de-constructivist cheap-ass agglomeration of steel trusses and pre-fab stairs (it's an embarrassment).
2. The un-"official" Olympic Torch (provenance indeterminate; lots of people mistake it for the real thing) – a 3-story bird cage with a turd on top.
3. Atlanta's own Triumphal "Millenium Gate," just like the arch in Paris, only it's made of fake stucco and was erected as a vanity project (wait, I guess Napoleon wasn't exactly humble) to adorn a private town built on the sludge of a defunct steel mill within the city limits.
So Ugly It's Depressing:
1. Fear of Originality – The Chamber of Commerce, the Atlanta Convention and Visitors Bureau, City Hall itself — all of these powerful entities look to what's going on elsewhere and try to imitate others' successful cultural forays without engaging the substantial resources of our own city. We pay consultants real money to tell us how better to run culture when spending money commissioning work here would go miles further.
2. Segregation – Aside from "the most segregated hour of the week" (church), the cultural life of Atlanta still struggles. However — While we've yet to develop audiences/patron groups that represent the full demographic profile of our cities or counties, things are changing. Every day. And addressing integration is a big reason why some of us stick around.
Ugly-in-Its-Absence:
Older Non-Monumental Architecture. Atlanta has historically and hysterically torn down anything it felt like in order to put up something new, even if the old thing was pretty and the new thing ugly. I remember as a young adolescent becoming aware of cool old buildings and spotting one out of the corner of my eye as we drove by. Three days later it was gone, making way for a pretty bland federal courthouse. The building I glimpsed was only about 50 years old, but it had towers.
Pretty-for-Its-Promise:
The good part is that someone pulled the string hanging above our heads, the light bulb lit up, and we're tearing down less. Lo and behold, there's an undiscovered cache of cool storefronts hiding under plastic signs and marquees in the underpopulated southern quarter of our re-bustling Downtown. Ebb and flow, pendulum swings . . .
The-Pain-in-the-Patooti:
Atlanta is a lot more like L.A. than New York. "Atlanta" often refers to a 13-county spread that can take four hours to traverse (or more) when traffic is bad–which is more and more of the time. As a result, there's more interesting work being made and shown than anybody realizes. Just as the Major League Baseball team is headed to the suburbs, the ballet, the opera, theater companies, galleries, artists, and clubs speckle the map.
Salve for the Pain:
The city proper "Inside the Perimeter" (or ITP in local shorthand) has a growing population after horrible years of exurban migration.
And to end, the Noteworthy (An Idiosyncratic listing):
1. Dance: It's everywhere  – In the forests, on trucks, in (defunct) factories, crosswalks, and it's challenging, authentic, conceptually dense, and breathtaking (Beacon Dance, Dance Truck, Glo ATL, Lucky Penny, Blake Beckham, Helen Hale, Dance Chance, Meredith Kooi).
2.  Living Walls The City Speaks urban conference and mural-a-thon — now an annual event; some excellent and some awful big outdoor wall paintings done by artists from all over the globe, gallery shows of their work, a real change in public and institutional perceptions.
3. Beep Beep Gallery Owners' success lead them to open a hugely popular bar "Mother."
4. SUMPTUARY – A month-long series of installations and performances where refreshment sales generated income for presenting artists. It was Where It's At when it was on.
7. Film Love
8. Poem 88
10. Flux Projects/Possible Futures Foundation
11. Doog Gallery
13. Radio 1690
14. Journalism: BURNAWAY, Creative Loafing, Arts ATL, Art Papers
Priscilla Smith became the executive director of Eyedrum Art and Music Gallery as a volunteer in 2009, and in November 2013, became Eyedrum's first paid employee when she started drawing a salary. She has created and presented performance art works, solo and in collaboration, in the streets and galleries of Atlanta since the early 1980s. Her first public art intervention took place in 1986 when she performed "I'm Sorry," in which she fabricated a deconstructed hoop skirt and apologized to passersby during the Atlanta "Tight Squeeze Festival." Most recently she distributed envelopes of money to passersby in the guise of "Lovey Joy" for her ongoing project "What I Did With The Money" as a commission for Flux Projects. In 2013 she played Clara 2 in Oh! Fearsome Head!, part III at The Big Haus. Other recent appearances include her original work "87 Gestures" for Dance Chance Atlanta and as a curtain-raiser for Oh! Fearsome! Head!, part II. She was a founding company member of ACME Theater that from 1980 to 1990 presented original performance works ranging from improvisational contemporary opera to full-length original dramas. She created a closing performance event for the centennial symposium in observance of the 1906 Atlanta Race Riot, has collaborated with Beacon Dance and John Q, and directed and produced over 35 evenings of student-created dramatic works at Horizons School and The Atlanta School in 21 years as an educator. She has served as performance coordinator for Art on the Atlanta BeltLine and was co-producer and co-founder of the 2010 Living Walls Conference. She holds a B.A. in speech and drama from Trinity University.
Over the coming months, the Bad at Sports blog is featuring quick glimpses of the art world as it exists in smaller cities across the country and around the world. Each glimpse is byway of some of the said city's local characters, which include but are not limited to artists, curators, creative writers, and critics. In this It's an Atlanta Day, Part 1 article, Bad at Sports correspondent Meredith Kooi has invited curators Rachel Reese and Beth Malone to share their thoughts on the present, past, and future of Atlanta and its artistic endeavors. In this two-part essay, they tackle the problems of legacy, responsibility, and inconsistency.  
As Rachel Reese (featured below) poignantly states: "I am currently looking ahead towards the past." This seems to be a common sentiment shared amongst many ATLiens. Considering Atlanta's particular history – it has burned to the ground twice – and its inconsistent flux of artist communities, it is apt that many artists, curators, writers, etc., etc. are engaged with Atlanta's past. Recognizing what has come before is essential to mapping out a potential future, or even making sense of the present.
Reese and Malone asked themselves:
Is legacy a socially-shared responsibility of a community? Who carries the onus of education or transferring communal history? How does one (or do "we" in a communal sense) maintain institutional knowledge when these "caretakers" of histories are in continual flux or transition?
and what follows is their working towards a resolution.
I.
Speakers of the Aymara language in Andean culture carry a view that is essentially opposite of how most cultures spatially conceptualize time: for the Aymaran, the past is in front of them and the future behind them. They call the future "qhipa pacha/timpu," meaning back or behind time, and the past "nayra pacha/timpu," meaning front time. Aymaran speakers gesture ahead of them when remembering things past, and backward when talking about the future. So what is known (the past) is what you can see in front of you, with your own eyes.
Questions of institutional memory drive a lot of my thought process recently. Atlanta is a small, close-knit, and motivated arts city, but apparently lacks a lot of "download" in terms of sharing communal histories – communal being the operative word.  And this is not a conversation unique to Atlanta. So a question I keep returning to is, where is the gap or disconnect between individual and institutional "gatekeepers" held over from prior years and a new generation of young artists in our city? Are we unknowingly repeating the past? Or, are we even aware of whom these gatekeepers are to begin with? Are we setting ourselves up for repeat performances, cyclic behavior without any memory? (Note: in full self-consciousness, I'm aware my inquiries are not new, a theme that in itself is timeless and cyclical). So, then, who carries the onus of responsibility? Is this always individually-motivated, or when do we decide this becomes a socially-shared responsibility? Does it boil down to messaging and communicating with others – is this the result of a communication gap driven by rapid technology shifts?
I recently heard Matthew Higgs, director and chief curator at White Columns, speak about not only the breadth of experiences, projects, and arcs in his career, but of particular interest to both Higgs, and subsequently myself, was his personal passion to what he calls "time served" with regards to professional employment and dedication to an organization throughout one's life. Sustaining long arcs in one's career calls for time and patience, and this model is increasingly diminishing in contemporary society, not excluding contemporary visual arts. Institutional positions sometimes come with term and funding limits, curators work independently and career hop between institutions so as not to stagnate and capitalize on programmatic opportunities when they arise, and "time served" does not carry the same weight or relevance as it might have a few decades (or years) prior. In opposition to this thinking, Higgs commented that his initial proposal for directorship at White Columns called for a 10-year plan, now currently coming to fruition (and he hopes to implement the ensuing 10-year plan).
Important in Higgs' argument is that making a commitment to an organization, a city even, and staying there, allows you to create a community around the ideas you want to explore and build it over time and space, growing and maintaining institutional memory often lost when leadership is in constant flux. It allows you to put forward new ideas and opinions while walking with certain histories. Atlanta is a fertile place with ripe histories and legacies to mine and maintain. But, it is important to contextualize these histories while not feeling burdened by them in the present. How can we, in a communal sense, build an academic Archive – both accessible to the public and organized upon best practices – while simultaneously re-contextualizing and re-performing those histories in a self-reflexive narrative running parallel to it? How can self-consciously marginal activities become self-historical?
The Atlanta Contemporary Art Center (ACAC) was founded in 1973 as Nexus, an artist cooperative formed by a group of Georgia State University photography students dissatisfied with exhibition opportunities available to them in Atlanta at the time. This fledgling co-op, individually motivated, grew exponentially comprising several spaces over four decades into an organization with various stakeholders, each with their own degree of "gatekeeping," over the past 40-plus-year history. Does art "community" exist on a macro level, or do we create and maintain more intimate connections that are professionally- or personally-motivated? As a localized "art community" grows (in scope, range, approaches) does it inversely become more polarized or fragmented? In other words, do we lose our "communal" spirit when concerns for individual viability, logistical practicalities, and financial sustainability, create unconstructive competition thereby rupturing communication between organizations or individuals in a community (and "community" is not necessary a condition of the geographically-based local).
I began these inquiries this past spring at ACAC under the name Resource Room Roundtables – essentially a monthly Monday morning "power hour" with Atlanta arts leaders and professionals to discuss a range of topics from measuring impact and success, to the importance of role models and field research in one's practice. Creating agile programming in an underutilized space carrying an outdated model (the Resource Room as "community billboard," pre-handheld digital device ubiquity) serves to rethink the model altogether, to present a series of cumulative investigations that overtime will begin to reveal their logic and possible outcomes. It is my belief that platforms can be non-hierarchical and democratic in terms of emphasis (thinking, researching, producing, presenting, analyzing), thus a redistribution of resources whereby formats are intended to overlap and develop from that overlap, to complement and interact with each other.
In the spirit of self-reflexivity, searching and allowing inquiries to drive this thought process is proving most fruitful at this stage of my "time served" in Atlanta; the phrase "settling down" has never been more comforting, in that I am here for the long haul, but after two years my work has only just begun. I am currently looking ahead towards the past.
-Rachel Reese
II.
For four years, Dashboard Co-op has moved forward with slim knowledge of recent Atlanta art history. We move instinctively, with present-tense intention, making decisions very pointedly, yet with eyes to the future. From our beginnings we've sought regular guidance from community leaders with the understanding that they have vast experience due to the nature of their reputations and charisma and community gossip. But without a presence of mind to do the historical research (75% of the problem, honestly), or an obvious communal archive to access materials documenting these "experiences" – we just took everyone's word for it.
My personal curatorial brain has been shifting lately sparked by a fleeting comment made by one of our most established and well-versed critics, Jerry Cullum:
COSMS is a transformation of a vacant office-tower space that, for us old-timers, brings back memories of such ambitious artist-organized events as the Thursday Night Artists' exhibition on the 50th floor of Philip Johnson's One Atlantic Center.
Upon reading this, I immediately felt a great sense of naiveté for having zero familiarity with his reference. Since 2010, I personally have had no problem forging ahead and, until now, had found my ignorance of the past to be blissfully refreshing and freeing. Jerry's mention of recent ATL art history (as he often does in reviews, so wonderfully) jarred me out of that bliss. With that very brief, though potent, reference came a new sense of pressure to respond, a desire to learn, and a nagging (though loving) sense of responsibility to preserve.
Taking on the responsibility to archive and preserve is something a community can take or leave depending on present day circumstances. Seven years ago, when the economy was at its worst in decades, there may have been no presence of mind to allocate funds for archival projects. The city's establishment was trying to keep its doors open with present-day programming, while the emerging scene was flourishing with energetic organizations and artists making quick, unregulated decisions on how best to respond to the freedom the economic downturn afforded us – vacant space, lax regulations, preoccupied purse-string holders.
Now, seven years later, with the recession passing out of view slowly, slowly, Dash has somehow maintained its footing without getting arrested, pissing people off, or bottoming out financially. To celebrate, we're pausing to breathe, make space, and define our curatorial practice – a practice that will be informed by specificity of space, place, and history.
We'll do the research; we'll continue conversations with our community leaders, but dig deeper into the work they did in the 80s and 90s. We're exploring dusty archives at Art Papers and ACAC and raising questions about where and how these archives are being presented and preserved at these and other established institutions. Namely, so we can access them with ease and use them as resource and support material in exhibitions.
I do personally believe we, as a presenting organization, have a responsibility to, on occasion, contextualize exhibitions with our historical past. These references directly respond to our own growth and sustainability; it improves the quality of our work and builds strength and appreciation within the walls of this expansive, multi-generational community. It may even act as a way to prevent mistakes of the past – though I don't subscribe to the belief that there were – but it will absolutely make "the Past" a breathing being that informs present and future work, rather than an unknown grumble with its arms crossed in the back of a gallery.
This interest/commitment to archiving will also inform Dash's current archival practices, meaning we will strive to maintain our own historical record. We need to create a space that is mindful of future artists,  curators, and critics who find themselves in a similar position as ourselves. But more selfishly (paranoid?), this is a way to control how we are perceived in the future, just as we attempt to control present-day perceptions. I hope to look to larger institutions to define "best practices" in record-keeping, while, in return as a young organization, make comment on functionality and access.
– Beth Malone
Rachel Reese is an independent curator and arts writer living in Atlanta. She is currently the Communications Manager at Atlanta Contemporary Art Center. She has worked for many years in commercial galleries in the Northeast? Assistant Director of Fleisher/Ollman Gallery in Philadelphia;  Financial Director of Deitch Projects, among other positions held at Andrea Rosen, Petzel Gallery, and Andrew Kreps in New York. In 2010, Reese founded Possible Press, a free periodical of curated artists' writings, and in 2009, began Possible Projects, an exhibition/curatorial space, with her husband Trevor Reese.
Reese regularly contributes to Bomb Magazine, and her writing also appears in Temporary Art Review, TWELV Magazine, and ART PAPERS. Reese was the former editor of BURNAWAY Magazine, where she edited the magazine's inaugural print publication, INTERIOR (2013). She is an adjunct at Georgia State University, and was previously at PAFA in Philadelphia. She holds an MFA from City College New York, CUNY.
Beth Malone is an independent curator and the founding executive director of Dashboard Co-op, an award-winning curatorial venture that activates raw space with immersive art. Dash has been nationally praised for its neighborhood revitalization efforts and curatorial vision by WABE, Business Insider, HGTV, Hyperallergic, and the Robert Rauschenberg Foundation, among others. In addition to her work with Dash, in 2011, Beth started the Teen Program at the High Museum of Art, Atlanta where she connected tens of thousands of teenagers with the Museum's collections and exhibitions. Under her direction, the program tripled in size, and now spreads across the Woodruff Arts Center to the Atlanta Symphony and Alliance Theatre. Beth holds a Masters of Letters from the University of Glasgow and participates on numerous review committees in Atlanta. Her animated films have screened in New York and Atlanta, her writing has appeared in numerous publications, and her neon sculpture is, meh.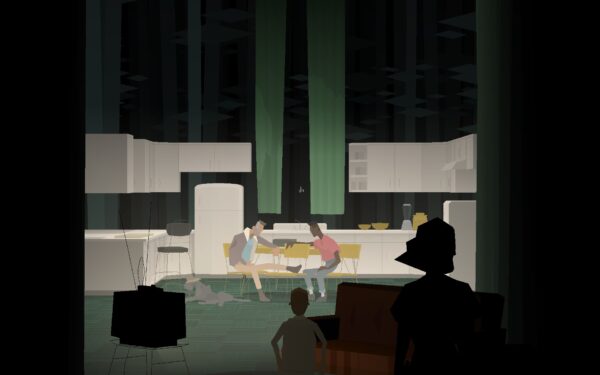 A few weeks after the Death of a Salesman opened it's doors at the Morosco Theater in 1949, Arthur Miller ruminated in the New York Times,
"There is a misconception of tragedy with which I have been struck in review after review, and in many conversations with writers and readers alike. It is the idea that tragedy is of necessity allied to pessimism. Even the dictionary says nothing more about the word than that it means a story with a sad or unhappy ending. This impression is so firmly fixed that I almost hesitate to claim that in truth tragedy implies more optimism in its author than does comedy, and that its final result ought to be the reinforcement of the onlooker's brightest opinions of the human animal."
Tragedy, to Miller, is essentially hopeful. The tragic hero is someone who attempts to assert their place in the world and to affirm their existence, whether for the first time or to recapture something once possessed and now lost. The protagonist's determination to act rather than submit when confronting insurmountable odds often leads them to disaster, yet at the same time tests the basic substance of humanity, proving its worth. Miller's article goes on to reject a stiff Aristotelian tradition which specified that the hero must be of high social standing and intellectual power. There is dignity in failure, and Miller suggests that dignity should not be limited to those on the top of the social hierarchy. The "common man" is as apt as any monarch to evoke the tragic feeling within an audience – perhaps even more so. We no longer need kings to exalt us. Even the average of those among us carries the potential to illuminate what's tragic about being human, "The disaster inherent in being torn away from our chosen image of what and who we are in this world."
In Death of a Salesman, Willie Loman, a successful traveling salesman loses everything; a story more common now than when Miller first scripted it. The U.S. is one of the biggest debtors in the world, and we each in effect become debtors. Debt discards people across the country peremptorily from a productive way of life. From the credit schemes used to approve or disapprove us for services to political leaders telling us to spend more after a big disaster to prove our patriotism – our entire infrastructure is set up to support, maintain and encourage debt. A system which often victimized users and gives them no options to help themselves. Miller theorized that there was a tendency to view life on purely psychiatric or sociological grounds. This in turn overwhelms and makes heroic action seem impossible. As the financialization of our world develops Miller's ideas ring hauntingly resonant.  These truths are as absurd as they are daunting. It is, perhaps, indisputable to say that America is enveloped in an ambience of debt. The atmosphere that develops out of a debt-ridden economy is inherently fragile and volatile. These adjectives seep down into our lives in unknowable and ubiquitous ways. Sometimes only perceptible if you listen carefully in conversation with others.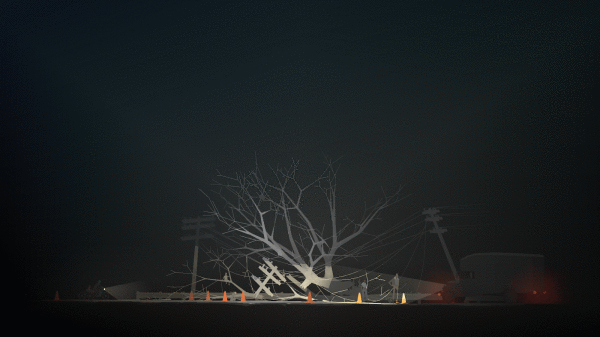 In a world burdened by disempowerment, comes a hopefully impelling computer game in which the only control players get to have is in the characters' inflection.
Kentucky Route Zero, initially released in 2013, is a point and click adventure game developed by Cardboard Computer (Jake Elliott,Tamas Kemenczy, and Ben Babbitt). Part metafiction part play-you-play, the game takes cues from a dizzying array of sources such as American theater, magical realism, electronic music, slow cinema, early gaming history, and on and on. The story begins at dusk somewhere on the back roads of rural Kentucky. Conway, an antique delivery truck driver and recovering alcoholic is on his last job of the evening,delivering something to someone – although the details are not important. He pulls in at a gas station in the shape of a gigantic horse, half hidden underground, to ask for directions. The old man that runs the place hasn't heard of the address but suggests he takes the Zero, a magical elusive highway. And the quest begins.
The unpredictability of the world in the game is out of sync with traditional gaming and regularly seeks to subvert your expectations. The game exists in five acts (three have been released to date) and the player becomes both audience member and participant. Your role, unlike other games that are typically goal or task oriented, is to idle and talk to strangers. Since most of the game play happens at night, no one is preoccupied with a sense of urgency and given the setting is Southern America, Southern hospitality makes these encounters normal and believable. Along the way you encounter a cast of damaged characters: A TV repair woman whose parents died in a flood, a conceptual artist with a full time job, a boy with a gigantic eagle, a nomadic android and her keytar playing sidekick. Each of them has lost something and wants to tell you about it but only if you implore them. During game play you switch between characters sometimes speaking as more than one at a time. Occasionally you are something other than a character, playing hypertext games within the game, interacting with computers or picking song lyrics during a bar band performance. These conversations and moments are not about what happens next but instead you chat about what's happened before. Rather than seeking an obtainable resolution, you listen in on the memories that shape and haunt the lives of those around you.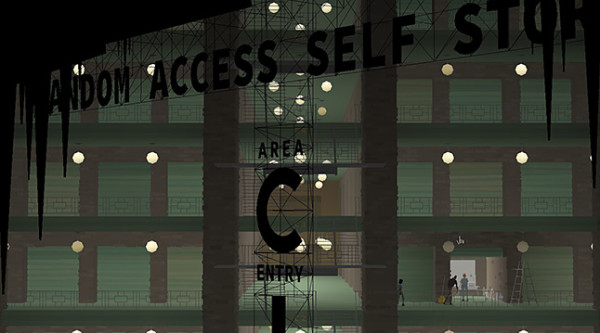 Even though the world you explore is familiar to the inhabitants, as a player you are estranged. People give you directions to get around – often similar to those someone would give an out-of-towner driving around rural America – relying on landmarks and strange visual cues or things not rooted in reality at all. The Zero is mysterious and unpredictable. Along the roadways vignettes and scenes pop up: a drive-in movie theater, hidden moments you read, beautiful landscapes. To reveal them you must go off the suggested path. But the map is vast. Once you've come across a few you are left with a somber sense of missed opportunity.
Conversations take place on small sets; places that seem abandoned but full with the residue of once being used. Pulling from a history of modern theater set design, the lighting (what this refers to in virtual reality I am unsure?) is what guides our eye and signals certain moods in the story. Spaces are designed, not for characters to inhabit, but to move through. There is always a sense of the past concurring within the present moment. The world we sift through is a disaster at rest imbedded with the aftermath of tragedy: A Bureau of Reclaimed Spaces, A Museum of Dwellings where people who used to live in the neighborhood on display remain within their houses, a cave full of trapped graduate students. Tamas Kemenczy's visual design is both eerily spare and generous. Figures are usually distant, away from us, and lacking faces. Reinforcing a sense of watching a theater production from a bad seat in an auditorium, but you don't care because you waited all month to be there. Their bodies are delicately balanced geometric shapes – lacking specificity allowing the player to project onto them. Moments between dialogue carry equal weight of emotional potency. An ambient score by composer Ben Babbitt fills the silences, and traditional bluegrass songs covered by the fictitious Bedquilt Ramblers croon between scene shifts, hinting at how we should feel.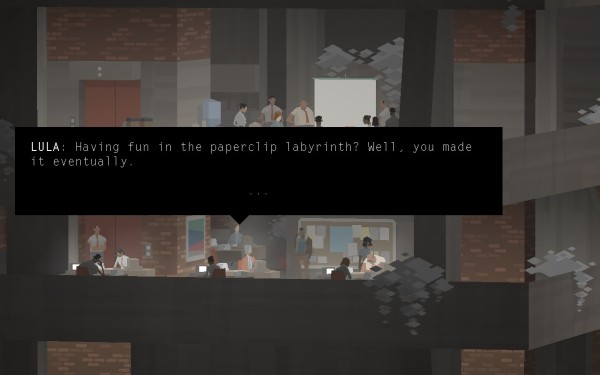 Writer, Jake Elliott modeled the design of the game from an idea adopted from U.S. national security expert, Gregory Treverton. A puzzle is different from a mystery.  A puzzle can be solved – a solution exists and there is pleasure to be gained in finding the solution. A mystery, on the other hand, poses a question that has no definitive answer because the answer is contingent; it depends on the future interaction of many different factors, known and unknown.
As the end of Act three closes on Kentucky Route Zero, Conway and his collected friends are in pretty bad shape. Without giving too much away, Conway has weathered a ruinous leg injury and has been duped into being indebted. The delivery still has yet to be made. And we are full of questions about an alternate reality full of offbeats and folks dealing with hard times not so different from our own.
*************
You can encounter Kentucky Route Zero HERE.
Listen to the game's soundtrack HERE.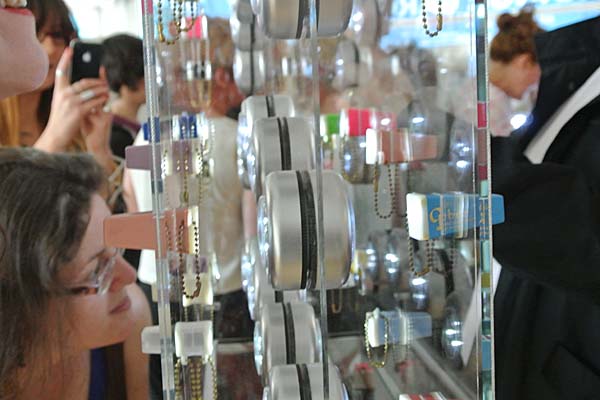 Museums at Night appears yet to reach the US, but if any cultural impresarios are reading, this concept is ripe for import. In the UK it's an annual extravaganza which sees nearly 500 museums throwing open their doors after hours. It generates crowds, good will and new audiences, taking its cue in turn from continental Europe where the phenomenon first took root in Germany in 1997.
On May 17th, event co-ordinators Culture24 sent me to a small coastal town in Kent  which, thanks to the festive circumstances, was hosting a world famous artist. The venue was Georges House, Folkestone, and the big name draw was Spencer Tunick, known best for photographing nudes in their hundreds and thousands. Yes, whole crowds of people in the buff.
This project, which often gets the wrong kind of attention, makes most sense when you learn about Tunick's upbringing. His father was a photographer and an entrepreneur. He would shoot folk on holiday, develop the film as fast as possible, then return to the scene to sell back his images to his more or less willing subjects. Tunick became an apprentice who learned early what it meant to deal with crowds.
His Museums at Night project has been developed with arts organisation Strange Cargo and entailed the capture of more than 150 nudes on the Folkestone seafront. The results were slotted into key-chain viewfinders, such as his father would have used. Tunick calls these scopes, and the show here in Folkestone involves the installation of these colourful creations, each one lit with LED lights.
The installation is in reassuringly good taste. Perspex housing hangs from the ceiling and divides the room. As you peer into each scope, you cannot but be aware of the people to your right, left, and on the other side of the divide, the people in front. There is nothing furtive about the experience, which may be why participants all appear to be so happy with the results.
One woman even hands me her scope, giving me little choice but to put the plastic gizmo to my eye and get an eyeful. I tell her the photo is "beautiful" and we go on chatting about other things. Well, it is certainly an icebreaker. It turns out she too is a photographer, with a specialism in self portraiture, also nude. "Sara's an artist," Tunick tells me. "You should discover her!"
Certainly, there are plenty of discoveries to be made here. Another woman searches for her scope and asks, "Have you seen me yet?" In truth, people look so different with their clothes off that is is hard to say for sure. The installation is a parade of male and female bodies, most in good shape. All stand on a jetty facing the camera. It is about as erotic as a nudist colony, ie; not very.
But the punters here in Folkestone don't seem to mind. The venue and the street outside are buzzing.  Visitors have to queue to scrutinise the scopes. Looking at people with no clothes on turns out to be the most fun you can have with your own proverbial clothes on. The high spirits might worry you just a little; after all art is supposed to be a serious endeavour, not a peep show.
Tunick, mind you, comes across as perfectly sincere. And as he has said, his work falls between land art, sculpture and performance art. The critical faculties may be stunned by mass nudity, but the format here in Folkestone calls to mind the unimpeachable Marcel Duchamp. His final artwork of course, a nude by the name of Étant donnés, also employed the keyhole approach to viewing.
Comparisons should probably end there. Duchamp's faceless, depilated nude spreads her legs for the viewer and is quite the opposite of this surprisingly wholesome show in Folkestone. You would also have to visit Philadelphia to see Duchamp's installation, whereas for the art lovers of Folkestone, these nudes have come to their doorstep. But in any history of the nude in art, you would surely have to mention both contrasting angles.
1. Pictures for an Exhibition at The Arts Club Chicago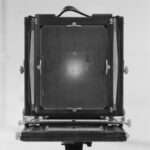 Work by Simon Starling.
The Arts Club Chicago is located at 201 E. Ontario St. Open house Saturday from 11am-5pm.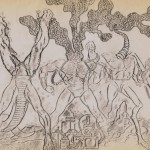 Work by Claire Arctander, Jeremy Biles, Ben Fain, Yasi Ghanbari, Kelly Lloyd, Steve Reinke and Alice Tippit.
ADDS DONNA is located at 4223 W. Lake St. Reception Sunday from 3-6pm.
3. Dis/placement at Aspect/Ratio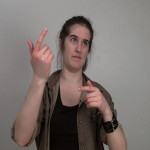 Work by by Susan Giles and Jeroen Nelemans.
Aspect/Ratio is located at 119 N. Peoria St., Suite 3A. Reception Friday from 6-8pm.
4. I want to be an honest man and a good writer at Document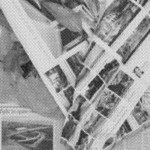 Work by Marco Braunschweiler.
Document is located at 845 W Washington Blvd. Reception Friday from 5-8pm.
5. Flatuland at Floor Length and Tux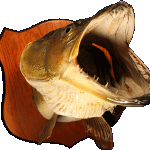 Work by Andrea Jablonski, Amy Gard, Catie Olson and EC Brown.
Floor Length and Tux is located at 4125 W. Melrose St. Reception Saturday from 7-10pm.