If you happen to live in :Alabama, Massachusetts, Alaska, Minnesota, Arizona, Missouri, Arkansas, Montana, California, New Jersey, Colorado, New Mexico, Connecticut, New York, Delaware, North Dakota, Georgia, Oklahoma, Idaho, Tennessee, Illinois, Utah, Kansas or West Virginia. Then now is the time to live up to your American heritage and repress an indigenous people Vote!
If you are unsure who would best run your Nation, District, City or Animal Shelter then play it safe and just write in "Bad at Sports". We may not know every issue on the table but we did you sister on that table and that should count for something.
If you are unsure how this "Voting" stuff works, you know things like caucuses and super delegates. Then don't watch this video, open bundles of parchment bound on one end and read their words and letters. If you want to know how McLovin gets his Chad to hang firm then by all means watch.
For two days in December, Los Angeles residents were blessed with some of the best public art I've seen in quite a while.
A billboard for Takahasi Murakami's retrospective was bombed by legendary writers AUGER/REVOK.
LA weekly is now reporting that the missing work didn't get censored, but was actually was picked up by Murakami himself for his KaiKai KiKi studio. Link to LA Weekly Article.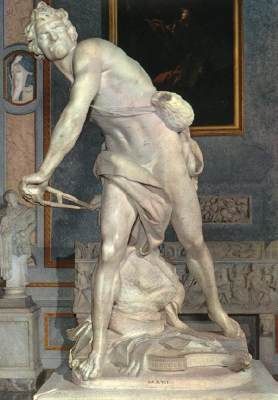 Elisabetta Povoledo has a article on The New York Times website regarding the Getty's new massive loan of Bernini sculptures, painting and drawings slated to show this summer.
" ROME — A major loan exhibition of Bernini's sculptures, paintings and drawings that is also described as the first full viewing of this artist's portrait busts is headed for the J. Paul Getty Museum in Los Angeles this summer.
Including major loans from Italian museums, the exhibition underlines the benefits gained by the Getty from its recent handover of several dozen Greek antiquities that Italy asserted had been looted from its ancient archaeological sites.
When talks for the return of the artifacts stalled last year, Italy threatened to impose a cultural embargo against the museum. "There was a moment last summer when we really were on standby," said Catherine Hess, an associate curator of sculpture and decorative arts at the Getty who helped organize the exhibition. 'No one knew what would happen if the cultural embargo went through.' Finally, an accord for the restitution of 40 artifacts was brokered in August.
Among the exceptional loans for the Bernini show is a sensual bust of Costanza Bonarelli, the wife of one of Bernini's assistants. (She became romantically involved with Bernini as well as with his younger brother — a love triangle that became so divisive, archival evidence suggests, that Bernini slashed her face, and Pope Urban VIII was asked to intervene)."
Read the full article here.

Robert Fitzpatrick, director and CEO of the Museum of Contemporary Art since 1998, has become international managing director of Haunch of Venison, a 6-year-old gallery for contemporary art with spaces in London, Zurich and Berlin.
Mr. Fitzpatrick, 67, stated when he took the position that he would stay no more then 10 years in the position and has proven his word literal.
He is now moving to New York, where his new position would be to oversee the fall opening of a 20,000-square-foot branch of the Haunch of Venison gallery at Rockefeller Center.
Read more here in the Chicago Tribune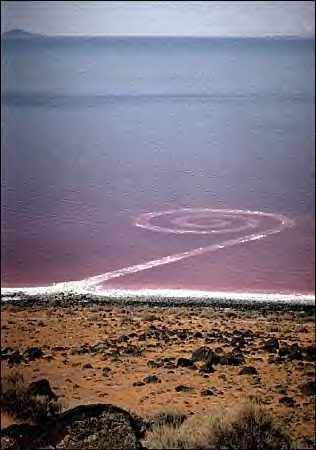 Robert Smithson's widow Nancy Holt sent a letter out today to notify people that his masterwork Spiral Jetty is in jeopardy of being destroyed due to oil drilling.
Here is Holt's full letter and a way for people to voice their concerns.
Yesterday I received an urgent email from Lynn DeFreitas, Director of Friends of the Great Salt Lake, telling me of plans for drilling oil in the Salt Lake near Spiral Jetty. See Attachments. The deadline for protest is [today] Wednesday, at 5PM. Of course, DIA has been informed and are meeting about it today.
I have been told by Lynn that the oil wells will not be above the water, but that means some kind of industrial complex of pipes and pumps beneath the water and on the shore. The operation would require roads for oil tank trucks, cranes, pumps etc. which produce noise and will severely alter the wild, natural place.
If you want to send a letter of protest to save the beautiful, natural Utah environment around the Spiral Jetty from oil drilling, the emails or calls of protest go to Jonathan Jemming 801-537-9023 jjemming@utah.gov. Please refer to Application # 8853. Every letter makes a big difference, they do take a lot of notice and know that publicity may follow. Since the Spiral Jetty has global significance, emails from foreign countries would be of special value.
They try to slip these drilling contracts under the radar, that's why we found out so late, not through notification, but from a watchdog lawyer at the Southern Utah Wilderness Alliance, the group that alerted me to the land leasing for oil and gas near Sun Tunnels last May.
Thank you for your consideration of this serious environmental matter.