The Wall Street Journal reports on the new works of art the Obamas are adding to the White House walls, their political implications, and the potential market effects for the artists they've selected (particular the lesser-known ones). From the article:
The Obamas are sending ripples through the art world as they put the call out to museums, galleries and private collectors that they'd like to borrow modern art by African-American, Asian, Hispanic and female artists for the White House. In a sharp departure from the 19th-century still lifes, pastorals and portraits that dominate the White House's public rooms, they are choosing bold, abstract art works.
The Obamas have great taste, no? A few examples…(the Ruscha is my favorite pick…so great!).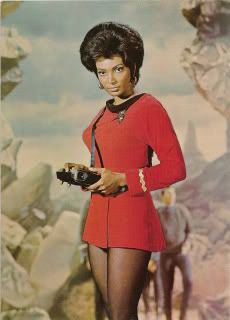 Has anyone gone to see the new Star Trek movie? Nichelle Nichols was a totally better Uhura than Zoe Saldana. She just looks so bad ass in that pic.
Here are some of the stories from this past week. Have a great three day weekend!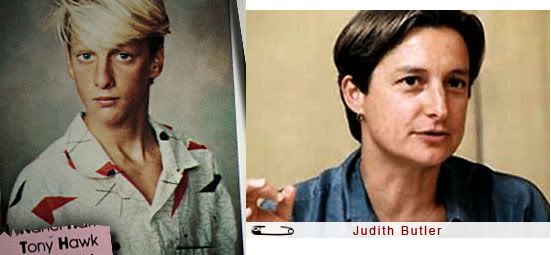 Sid Laverents died of pneumonia on May 6th at the age of 100. Who was Sid Laverents, you ask? From his New York Times obituary:
Mr. Laverents was a jack of many trades, a perpetual self-inventor. He played a dozen instruments and supported himself through the Depression as a vaudevillian one-man band; he was also a sheet metal worker who helped build World War II airplanes, a self-published writer, a Fuller Brush salesman, a sign painter, a carpenter and an aircraft engineer.

But he was best known for the more than 20 movies he made from 1959 until his death, as a member of the San Diego Amateur Moviemakers Club. They included nature films ( one about snails, filmed in his backyard), goofy comedies ( "It Sudses and Sudses and Sudses," a "Sorcerer's Apprentice"-like tale about canisters of shaving cream run amok in the bathroom) and deadpan autobiographical stories, including "The Sid Saga," a four-part look at his own life, completed in his 80s.
Laverents' movie Multiple Sidosis was included in the National Film Registry in 2000, when Laverents was 92. You can watch it, below. But be forwarned, things don't start rockin' until halfway through the movie.
This brought to mind another, contemporary musician, Theresa Andersson, who is something of a one-woman band herself, in the true old-fashioned sense of the term. (Via Booooooom!).


I don't know — I'm just so freakin' charmed by them both. May the one man (ahem, person) band live on.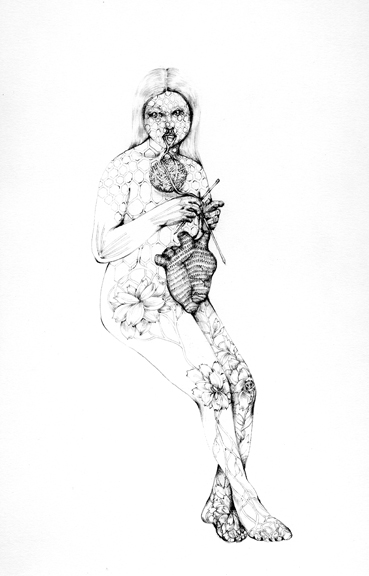 A few stories, blog posts, and interesting discussions in Chicago and beyond that are on my mind this week.
**Image credit: Shannon Keller, Knitter. Keller's work is currently on view at Show Cave in L.A. (via The World's Best Ever).
*CAA Study finds over-reliance on part-time faculty in American higher education.
*New York Times looks at how artists are adjusting to economic hardship.
*Edward Winkleman asks his readers why the view that art is 'unmasculine' still persists?
*Chicago artist and illustrator Lauren Nassef's "A Drawing a Day" still going strong.
*Joanne Mattera bites back after receiving a cease and desist letter warning her not to write about vanity galleries (a.k.a. 'pay to show' schemes).
*The architecture of 'evil lairs' at BLDGBLOG (via C-Monster). Makes me long for the days I still had time to play videogames.
*Chicagoist's report on the Society for News Design's conference and discussions about what's happening in the Chicago journalism scene. Very interesting write-up here, including follow-up comments.
*"The practice of art gets the criticism it deserves"–Great piece on how the internet is changing critics and art criticism by John Haber.
*Another good read on the above topic: "Arts Writing and 'The New Thing'" at Peripheral Vision. (Meg has also twittered numerous of-the-moment links on the topic of arts journalism this past week, make sure to check those out too).
That's all for now. I'm off to see Several Silences at The Renaissance Society.