Spectral Dragging, 2009 from Matthew Green on Vimeo.
Here comes our second installment of Tuesday's Video Pick where we pick a random video of an artist either talking about their work or video art. I was a little stumped on what to show this week so I put a request for videos up on twitter. Matthew Green hit me back with his video Spectral Dragging. "Spectral Dragging features a shaman-like Figure draped in a foil cloak walking in the desert. In his hand he holds a staff of surveying with which he detects and communicates with variations of himself displaced in time-space. As the Figure walks a circular path outlining a dimensional fold or vortex, our understanding of time and space at this moment and place stretches and bends. The friction between the intersecting dimensions causes a diffraction wake resulting in a hypnotic trance inducing shift in the frequency of visible light."
For more info check out Mathew's site.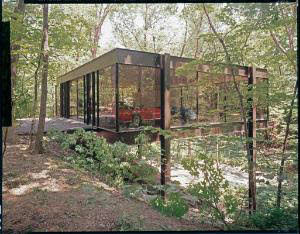 The suburban Chicago home (Highland Park) made famous in 1986 movie "Ferris Bueller's Day Off" is up for sale for $2.3 million.
At 5,300-square-feet the house was the fictional home of Ferris Bueller's friend, Cameron Frye. In the movie, Frye accidentally sends his father's Ferrari through one of the house's glass walls and into the woods outside.
The home is at 370 Beech Street, Highland Park.
Sudler Sotheby's International Realtor Meladee Hughes says being in the home is like living in the tree house. She says there's been a lot of interest from buyers already.
Hughes says there's a wall dedicated to the movie in the home's steel and glass pavilion overlooking a ravine. The wall includes behind-the-scenes photographs of Ruck and Matthew Broderick, who plays Bueller.
See a slideshow of photos and more information here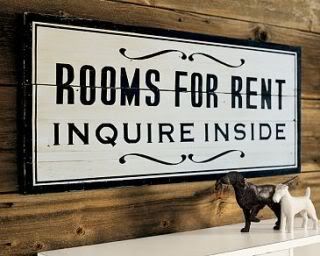 via Christopher Albert:
Artists are invited to re-envision the FOR RENT sign as one part of a series of installations and collaborations created by Christopher Albert as part of the annual 10x10x10 exhibit in Ellenville, NY. Every year, 10x10x10 invites 10 artists from 10 communities to create installations in 10 empty storefronts in downtown Ellenville, NY. Submitted signs will be incorporated in an installation for 3-4 weeks in beginning on July 11, 2009, the opening of the exhibit.  The signs will also be part of a longer term online project.  Artists will be fully credited online and at the exhibition site.
Details:
There is no fee for submitting work.
Anyone from anywhere can submit, and multiple submissions are welcome.
Two sizes of signs will be accepted:Â  12″x8″ and 19″x15″.
Signs should be created using a sturdy but flexible material.  ie:
heavy card stock, poster board, watercolor, etc.  (or even plastic or
vinyl if you choose to rework an actual For Rent sign.)
However you choose to treat the sign and which medium you choose to
use is up to you.  The only requirement is that it conveys the spirit
of "FOR RENT" and that it should have an area in which someone could
write a phone # (no phone #'s will be written on the signs, but they
should have the space for it.)
Be aware that for installation purposes, signs will likely be attached
to a structure via pins through the corners of the signs.
Deadline for receipt of signs:Â Â  Monday, June 22.
Drop off locations for signs will be set up in Beacon, Poughkeepsie
and Ellenville, NY.  Signs can also be mailed to:  Christopher Albert
1172 North Ave Beacon, NY 12508.
Please put your name, telephone, email and mailing addresses on the
back of the sign.
The signs will be returned after the conclusion of the exhibit.
If you have any questions or need more information, contact:
info@christopheralbert.com.  Additional information will be
forthcoming at www.christopheralbert.com
I have always loved tiny toy people in their miniature plastic worlds. I was addicted to such stuff as a kid, and can't seem to stop myself from buying it for my own offspring, but this–this is beyond mere child's play. This transcends play into something almost Holy.
Just take a look at the moving Lego Pirate theater this guy in Athens, Greece, has made with Lego Mindstorms NXT and Lego Duplo pirate figures. Astounding. Then go to his site and get further blown away by his many "NXTfied"creations, including a Bionicle Robot Head, a revolving Christmas Tree, a Holo3Cycle, and so much more. (via BoingBoing via GeekDad).