The Art news cycle is not always constant and in the down times you might want to catch up on new or undiscovered music which in today's climate is seemingly harder then ever. There are many sites though that offer help in different ways to get you in the same virtual place as artists you might like. So for a end of the work week reward to yourself check out one of these great sies and see what you can uncover. Please add your favorite sites that we haven't mentioned in the comments below.
Coverville

Coverville is a almost daily podcast of established music in new and often very unexpected ways.
It is hosted by Brian Ibbott and gives you focused or themed batches of new music mixed with trivia in ways you will be hard pressed to find anywhere else. Defenetly worth a look. [Read more]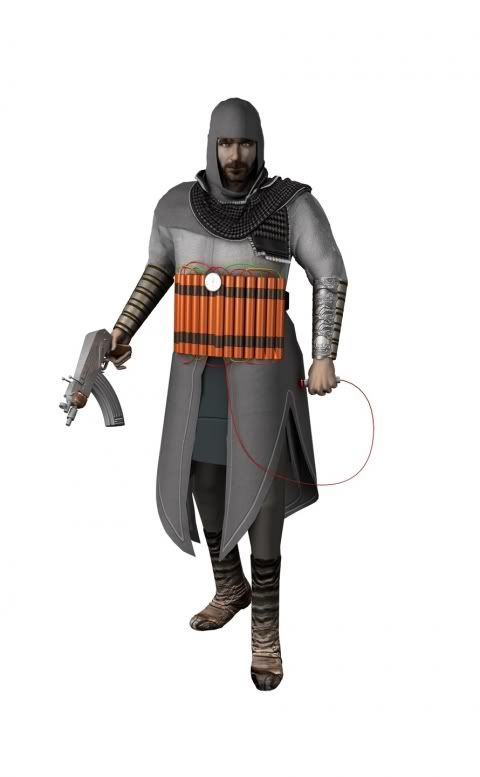 Via B. Blagojević for ArtCal "Iraqi American video artist Wafaa Bilal's recent exhibition at Rensselaer Polytechnic Institute in Troy, NY, Virtual Jihadi, was closed by the University's administration a day after its initial opening on 5 March 2008.
A conservative commentator on the state payroll called for protests to Bilal's exhibition before its opening in the pages of the Troy Record, citing a work based on an incendiary video game exhibited in a university art gallery.
The offending work, a video in which Bilal depicts himself as an Iraqi civilian radicalized by his brother's death and driven to join an Al-Qaidea in Iraq cell as a suicide bomber, positions the artist's character in an interactive video game called The Night of Bush Capturing, an Islamist détournement of Hunt for Saddam, an American first person shooter in which a protagonist U.S. soldier makes his way through a virtual world populated by stereotypical Iraqi men in an Odyssean journey to "hunt" and kill former Iraqi president Saddam Hussein. RPI cited concerns that Balil's work may make use of university resources to 'provide a platform for what may be a product of a terrorist organization or which suggests violence directed toward the president of the United States and his family.'
Following the censoring of the exhibition at the university art gallery, Balil seems to have been blacklisted from campus and denied access to university buidlings, despite being RPI's current artist in residence and being assured by the university president that he remains a welcome member of the community regardless of the recent controversy. Balil describes this and more in a recent video interview."
To view the rest of the article please visit ArtCal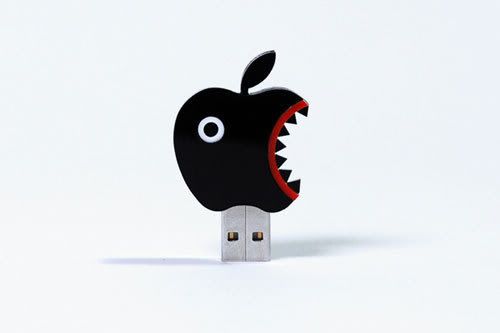 Artist/design collective Troika has a pretty awesome virus that will introduce gravity to you Mac's desktop. When the virus is activated at random your desktop icons will fall down as if they have been affected by gravitational pull.
"In the beginning were harmless computer viruses. Viruses born out of the wit of early computer adopters, viruses whose sole purpose was to surprise and amuse. A non-destructive form of artificial life.
We wanted to revive this golden era, and went on to create our first computer virus. We chose to do it for mac as the platform is still a virgin territory
Newton Virus comes on a USB key for manual infection. Simply plug the key into a computer and the virus will automatically copy itself on the hard drive.
The virus will then hit at random, but only once. It will not replicate itself, mail itself to your friends or destroy any of your files, but instead provides you with moments of blissful surprise and magic."
Watch the video here.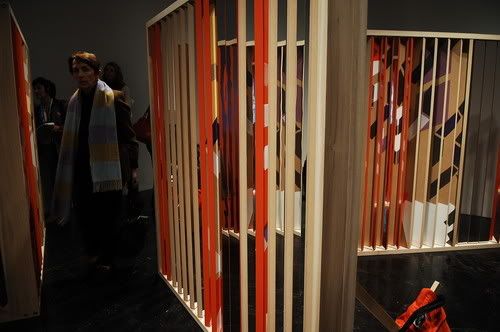 The New York Times recently posted selections of this years Whitney Biennial as interactive 360 panoramic installation shots. It's pretty similar to Google's street view but without the zoom feature. Check it out here.

With less then 10 months left to his term in office President Bush made an unexpected performance at his last attendance of the annual Gridiron Club Dinner.
Donning a Stetson hat he proceeded to sing a cowboy's lament in the tune of "Green Green Grass of Home" to the amazement of the audience which included more than 600, including Supreme Court justices, Cabinet members and lawmakers. Sadly since this is a closed door function and no one would dare record it with their cell phone ( who knows time might show that to be wrong? ) the most we have to go on is the segmented reported lyrics of the performance.
"And there to meet me is my mama and my papa, down the lane I look and here comes Barney, heart of gold and breath like honey; it's good to touch the brown brown grass of home."
"For there's Condi and Dick, my old compadre, talking to me about some oil rich Saudi, but soon I'll touch the brown brown grass of home."
"That old White house is behind me, I am once again carefree, don't have to worry 'bout a crisis in Pyongyang. Down the lane I look, Dick Cheney is strolling with documents he'd been withholding, it's good to touch the brown brown grass of home."
Bush told the audience, which erupted in applause and gave him a standing ovation, that they had witnessed "the first and final performance of George Bush and the Busharoos."
Forget tickets to the Super Bowl, imagine being there for this or even the White House Correspondents' Dinner from two years ago?