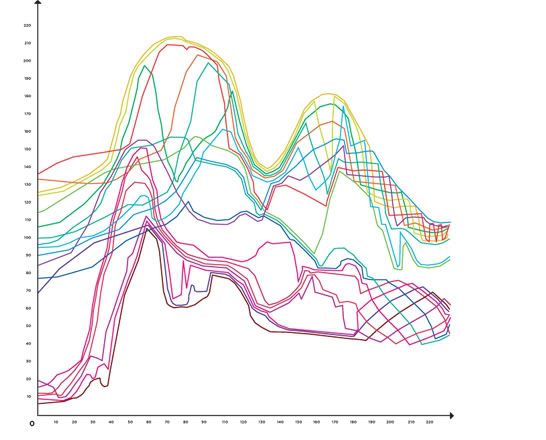 "This year's Select Media Festival has the theme of INFOPORN and features works by scientists, designers and artists from around the planet.
Come down this weekend. Friday and Saturday and Sunday all at the Co-Pro in Bridgeport and see a show that is dear to our hearts..
Visit the website: http://selectmediafestival.org and make sure you don't miss the action…
Or read below for to see the three days of the program ::
Friday November 14, 2008 8pm
Co-Prosperity Sphere • 3219 S Morgan St (MAP)
Infoporn Opening Night
We open up the festival with the group exhibition, Infoporn. The exhibition explores the art of information design by artists from around the world. It is curated by Gregory Calvert and Ed Marszewski. The opening night of the fesitval also features performances from Chicago ex-pats, Eric Fensler and TRS-80.
Featuring the work of
Catalog Tree
Univerite Tangente
Eric Fensler
Jonathan Harris
An Atlas of Radical Geography*
Dave Bowker
Nicholas Felton
Edward Marcotte & Alex Adai
Stephanie Posavec
Logan Bay
Yunchul Kim
Aaron Koblin
Jean Livet
John Duda
Jude M.C.
Ryan Scheidt
Lumpen (The Subjective Atlas of Bridgeport DWNLD it now)
Jonathan Petersen
Alison Haigh
Benjamin June
Peter Skvara
Gregory Calvert
Logan Bay
The show runs through December 5, 2008. Hours are during festival hours and by appointment."
For more information please visit Select Media Festival's site.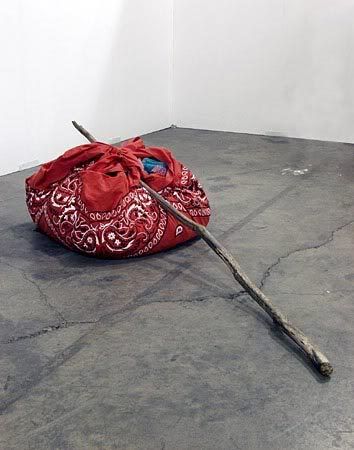 Tonight, November 13th at 6:00 pm Amanda Ross Ho will be lecturing at Depaul's Art Museum. It is located at 2350 N. Kenmore Ave.
For more info please visit their website.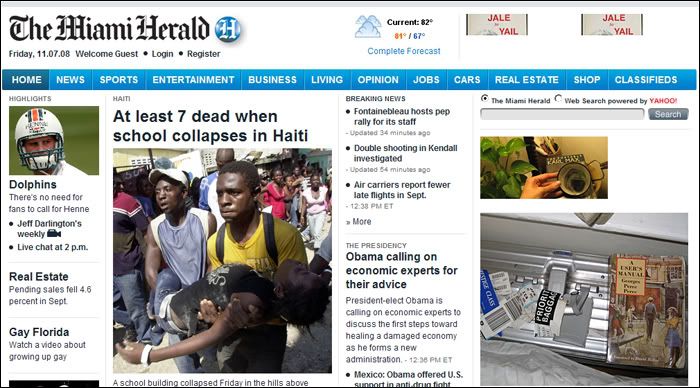 Jessica Slaven's untitled exhibition via Art Fag City
Last night as I was readying myself to listen to this weeks podcast (I heart Paddy Johnson) I was trolling Art Fag City to see what I might have missed while being distracted by my day job. What I found was Jonson's curated online show with Add-Art titled The Future of Online Advertising. Add-Art (developed by Eyebeam) replaces the advertisements found on websites with art from a database that is curated regularly. Unfortunately, I had a few problems. Instead of seeing art my advertisements were blacked out (which was still nice) and it made Firefox crash. Especially when i was visiting the BAS website. It seems though that these problems have been fixed so I will give it another shot.
A little bit about this show via Add Art
"The Future of Online Advertising, a group exhibition featuring the work of Ben Coonley, Jason Corace, Charles Gute, Brian Kennon, Elke Lehmann, Jessica Slaven, Maya Schindler, and Sheila Wilson appropriates a familiar turn of phrase in the same way the participating artists in this show draw upon pre-existing cultural material. Taken from the similarly named annual New York online advertising conference, the title means to broadly describe a utopic form of advertising; which is to say, in the future, all advertising is art. It is aesthetically challenging and engaging, it is inventive and it is smart." Read the rest of the statement here.
If you are interested in trying it out for yourself download it here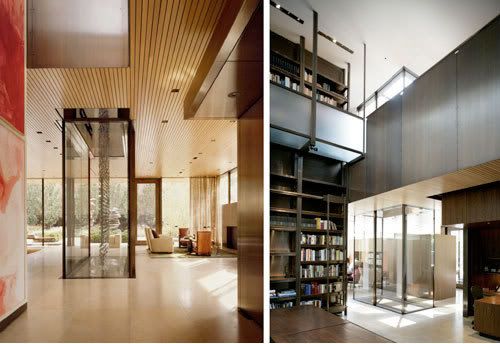 Wheeler Kearns' Case Study 1875
Artadia
Recently Artadia announced their 2008 Chicago Awardees. This year's awardees are: Melika Bass, Juan Angel Chávez, Jim Duignan, Theaster Gates, Kelly Kaczynski, Dutes Miller and Stan Shellabarger, and Kim Piotrowski.
via Artadia
"Artadia: The Fund for Art and Dialogue is very pleased to announce the Artadia Awardees 2008 Chicago. As part of Artadia's unique two-tiered review process, a second panel of three internationally prominent jurors, Allison Peters Quinn (Director of Exhibitions at the Hyde Park Art Center, Chicago), Kristin Poole (Artistic Director of the Sun Valley Arts Center, Sun Valley, ID), and Tumelo Mosaka (former Associate Curator of Exhibitions at the Brooklyn Museum, NY), conducted studio visits with 15 short-listed artists for three consecutive days (October 23-25) in Chicago to evaluate the artists' work." Read the rest on Artadia's website.
AIA
While we are on the subject of awards, AIA has announce their Chicago winners. None of which I am familiar with…
via Apartment Therapy
"Downtown Chicago has a reputation for being an open-air "museum" of great architecture, but we also have some incredible houses and apartments tucked away on neighborhood side streets. The AIA tries to bring all Chicago's great buildings (big and small) to our attention through their annual awards. This year, many of the awards went to innovative homes and green buildings. We saw some familiar spaces among the submissions…" Check out the rest of this article and photos of the nominees here.
Congrats to all the winners.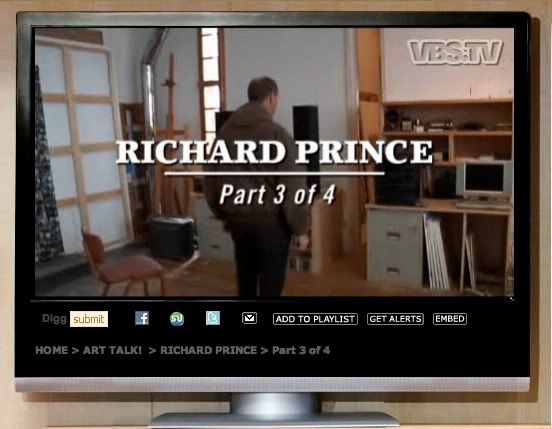 Art Observed posted a Richard Prince interview on VBS.tv. In the four part series we travel to his studio, visit a local diner, and get some insight into his work. Other than the obnoxious Rock Band ads all over the site I would recommend checking it out.