1. Various Fades at Johalla Projects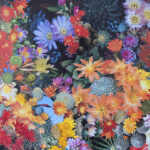 Work by Stephen Eichhorn.
Johalla Projects is located at 1821 W. Hubbard St. Reception is Friday, 7-10pm.
2. The Passenger at Aspect/Ratio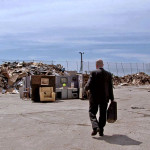 Work by Bryan Zanisnik.
Aspect/Ratio is located at 119 N. Peoria St. Reception is Friday, 5-8pm.
3. Burn It Down at Heaven Gallery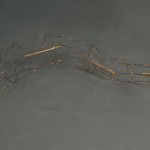 Work by Academy Records, Benjamin Zellmer Bellas, Judith Brotman, Ann Chen, Laura Davis, Meg Duguid, Jason Dunda, Andreas Fischer, Charles Fogarty, Jeffrey Grauel, John Henley, Andrew Holmquist, Carol Jackson, Kevin Jennings, Larry Lee, Jinn Bronwen Lee, Steve Reber, Daniel Schmid and Mindy Rose Schwartz.
Heaven Gallery is located at 1550 N. Milwaukee Ave. Reception is Friday, 7-11pm.
4. Universal Declaration of Infantile Anxiety Situations Reflected in the Creative Impulse at Gallery 400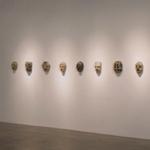 Work by the Los Angeles art collective My Barbarian.
Gallery 400 is located at 400 S. Peoria St. Reception is Friday, 5-8pm.
5. DESIRE(D) at Mana Contemporary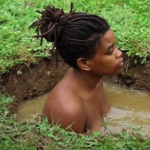 Work by the Industry of the Ordinary 2014 Summer School: Lucas Ballester, Tory Cheney, Allana Clarke, Andi L. Crist, Marlo Koch, Rian Lussier, Cynthia Post Hunt, Emma Saperstein, Emerson D'Artagnan Sigman and Valentina Vella.
Mana Contemporary is located at 2233 S Throop St. Reception is Friday, 7-10pm.
6. This May Have Happened at David Weinberg Photography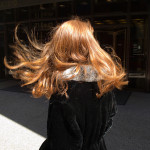 Work by Daniel W. Coburn, Susan Annable, Robert Shults, Matthieu Brouillard, Stacy Kranitz, Shannon Benine, Joey Potter, Paul Thulin, Elaine Miller, Larry Chait, Jessica Sladek, Eileen Keator, Amy Friend, Rachel Loischild, Joyce P. Lopez, Amy Becker, Kurt Simonson, Mateusz Sarello, Dan Streeting, Kevin E. Lyle, Matt Rahner, Ben Altman, Stefan Petranek, Lex Thompson, Amiko Wenjia Li, Cynthia Henebry and Jaclyn Wright.
David Weinberg Photography is located at 300 W. Superior St. Reception is Friday, 5-8pm.
7. Wolf Peach at Packer Schopf Gallery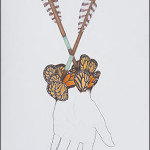 Work by Lauren Levato Coyne.
Packer Schopf Gallery is located at 942 W. Lake St. Reception is Friday, 6-9pm.
By Kevin Blake
I have an incredible ability to scare myself. To retreat from my ideas. To sprint in the opposite direction of responsibilities I don't care to recognize. I have an incredible ability to demobilize myself. To put my action at bay. To halt my creative process. To suffer from external fears without hope of escape. These fears are a construction–a product of institutionalized art making and thinking–yet that knowledge does not offer freedom from its grasp.
Reality is a difficult reality. The reality of being an artist today is one I'm perpetually trying to negotiate. Beyond the much publicized and widely discussed art school debate and the massive debts these requirements accrue, there are myriad legitimate reasons to grow leery when met with the decision to keep making art in fear of things not working out. Its not only artists, however, whom are dealing with the economic conundrum that forces them into careers they never imagined due to overpriced corporate educations whose products often transport its patrons into saturated fields of under-paid positions that result in the inability to crawl out from underneath the oppression of student loan debt. This is a viral condition and an alarming state of affairs. It is also not a revelation–we know the facts and statistics before we sign the dotted lines and do so with that special kind of hope that the success stories of others and our egos will instill in us.
This phenomena poses questions that create debilitating anxieties for an artist–for me. Though unlike other specialized fields, artists are expected–even taught–to understand that they will be broke, busted, and holding onto coattails until the pieces magically fall into place. Conversely, it is also stressed that if your career is to be a success, magic will have nothing to do with it. Statistically speaking, the reality is this: its not going to work out–not the way you had hoped, but thats not the worst of it, nor does that assume there will be no highlights. Its just the reality.
I am not alone. My anxiousness is something shared. In Chicago, this collective anxiety is amplified through the idea of geographical displacement from a centralized art world, the lack of collectors, the shortage of funding, and the scarcity of opportunities–to name a few. Yet, artists in Chicago press on or move on. They create their own opportunities, or abandon this place in hopes of more on either coast. Chicago artists watch their creations grow to a ceiling–a roof that represents the limits of possibility in this part of the world. That canopy is clear from afar and can cripple you. Or it can help you discover ways around it. Through it. To raise the bar.
In Chicago, this anxiety is in the work. It is in the air. It is underscored, coded, subliminal, and refined to resemble a product suitable for trending discourse somewhere else in the world. In Chicago, the narrative dominates–it always has. Even work that seems overtly formal–like Michelle Grabner's for instance–still emits a story. Her story is one of carving out space and time to devote to an artistic life in the face of a reality that probably encouraged her (at one point or another) to quit and pursue something more practical for the good of her family. I can see that story in her work. I can see the anxiety in the obsessively handled paintings and in the domestic quality of the patterned works. I can relate to how those exercises in formal abstraction can be a departure as well as a response to being a parent with an impractical pursuit and the guilt that may accompany such a seemingly narcissistic endeavor. However, her persistence prevailed. Her hard work won out. Her relentless commitment will be her legacy.
I understand that this is my reading of her work–one aligned with the web I'm spinning–and that to Grabner, the work is probably something entirely different, and could take place under completely different conditions. Though, there is the possibility that the work is exactly what I think it is, and either way it doesn't matter. What does matter is that her background is her foreground. That's what we talk about. The multi-tasker. The teacher. The mother. The spouse. The writer. The curator. The entrepreneur. The artist.
Deb Sokolow is another Chicago artist whose works seem to exude anxiety.  Sokolow, to me, is like a small mouse living in a world full of big rats–quietly maneuvering through a complicated network with great tact and professionalism. It is partly her personality, her physical stature, and friendly nature. However, it is mostly her work that makes my metaphor more real–to me anyway. She is a voyeur of grand narratives made small by her fiction. Her anxieties are amplified and delineated in humor and conjecture of grandiose scale. She seems to trust her anxieties as the stew from which she extracts and distills her stories.  It is her way of understanding the world and ultimately herself. Whether the story she tells is about some kind of conspiracy theory or a salisbury steak–for me–they are representations of anxious thoughts and of the productive possibilities that can result from mining them.
In the recent show Figurative vs Abstract, at the Hyde Park Art Center, Anne Harris–a Chicago artist and teacher at the School of the Art Institute of Chicago–exhibited a group of paintings that at first glance are a departure from the type of work that one might expect to see, given her history. Though a closer reading would suggest that this work is a sensical extension of previous paintings. Going against the grain and venturing into uncharted territory, for an established artist, can be a scary prospect. Anne Harris weighed in on this idea on her Facebook page:
Struggling with change–reaction to a death, reaction to the sense of invisibility, fear of vanishing, work unseen, me unseen. Fear that doing this will tank my career, such as it is (What the hell is she doing? Says anyone who has every expected a particular something out of me.). And if something feels risky for me, is it risky for real, or just risky in my own little world? The fear of being another woman making "modest work" (thank you for that term, Altoon), the desperate desire to be seen, respected, challenged. How much of being unseen has to do with personal reticence? How much has to do with the work? How much has to do with being a women? Voice too soft, body too soft, too small, not trained to advocate for me, no self-promotion, making "difficult work" but not up to the difficult task of defending it. Now what?
A lengthy conversation ensued, revolving around the idea of fear and anxiety in the production of art and how these traits were almost universally felt amongst those peers involved in the dialogue. In the work, Harris' vulnerability is ever present. She is succinct. She is clear. She is anxious. I think this work is top notch. Anne Harris appears to have an incredibly introspective practice but the work is strong enough to communicate that her self-reflexivity is likely a way of life extending beyond the studio. Her work, like the work of most artists (the artists that interest me anyway) is a blueprint. A method for understanding the types of things that scare her. That make her worry. That influence the way she lives her life and ultimately makes her work.
I heard the artist Tony Cokes speak, whose production foregrounds social critique, at Boston University a few years ago and he opened his talk saying, "I am not original. I do not have original thoughts. I am not special." He was right, in every sense of his words. His videos were so repulsively mundane that I couldn't help but retain his message: Practicality is a construction. It is created by markets. Markets that control consumption by creating necessity. Necessity by creating beliefs. Beliefs through messages. Messages through the senses. These created necessities are consumed through every orifice of the human body–everyday for everyone. The human body is an absorbent machine–soaking up anything in range–including his videos.
I hated Tony Cokes' work that day. It was hard for me to watch. A friend of mine that sat next to me during the lecture loved it–probably because he understood what was happening in the moment. It washed right over me like a tidal wave–drowning me with images and text. Dazzling advertisements and jarring transitions. Disjointed sound affects and miscued music. I couldn't help the flashbacks to Stanley Kubrick's  A Clockwork Orange's 'aversion therapy' scene, where a man is forced to watch a similar video with his eyeballs clamped open. I absolutely could not take anymore–I felt assaulted by his work. I say this now, as I reconsider the work, and reevaluate its permanence in my memory. It lasted. That is rare. I not only remember it vividly, but I remembered the words that accompanied the videos. His words. "I am not original. I do not have original thoughts…" This work resonated. This work had value. I hated it and it was just as good, if not better, than so much art that I adore.
Tony Cokes, whether his intention or not, embraces our collective anxieties. He points to the systems that oppress us–that tame us. He forces us to look at those things we know about the world that we typically repress because they are either too painful or too difficult to approach. He points to the structures that limit us from reaching our boundaries. Post-modernism told us–unequivocally–that we weren't very special at all–that our boundaries were no longer made by an internal schematic that was constantly evolving. Tony Cokes reminds us that the parameters that identify you at present, are created by systems that are beyond singular control.
Despite all of this, however, there are infinite reasons to keep plugging away–to keep producing art.  While the world grows fearful, artists are meeting anxiety–some collective anxieties–with productive reproach. They reject those fears or accept them by seeking their origin and expounding upon the energy that anxiety creates. They respond to their chosen territories by investing their lives into exploring the depths of themselves–a product of today's world in addition to the inherited and transcendent qualities of yesterday.  Instinctually we are compelled to understand our inabilities–our flaws, our incapacities. An investigation that maps our boundaries is our intuitions telling us how to understand those faculties that ultimately aid in our survival. Creating the capability to discern between the two is our eternal calamity and our providence–if one invests their time in attempting to achieve it, despite knowing it is an impossible feat. We will not survive no matter what we know.  The point of our efforts are to grow–to learn about ourselves. The point is to learn how we exist in the world, by understanding how we make objects. The "why" of things is simply the anxiety that drives us, and the location of new ideas. It is essential–anxiety is utterly contemporary. It always will be. What is important, is the object. The object tells the tale and the tale teaches.
by Lisa Wainwright.
Artist and educator, Barbara DeGenevieve, passed away on August 9 and now the world is a little less interesting without her.
Barbara was irrepressible. I first learned of this willful spirit while a graduate student at the University of Illinois in Urbana-Champaign, where she was on the art and design faculty. There was a great hubbaballo as she had called for the melt down of a 19th sculpture whose sexist bravado [gorilla with naked maiden] had been prominently placed in the entrance of the new Krannert Museum. Barbara's was a conceptual call to arms with text and photos, aided by her longtime colleague and friend, Alan Labb, and the intent was to incite conversation. This was her steadfast M.O. Years later, when I was her Dean at the School of the Art Institute of Chicago—where she taught since 1994, I was obliged to rein her in with some of the riskier projects. At one point I even placed a letter in her personnel file about not touching students' genitals, but that's a longer essay. She and I would laugh about it later, about the infamous penis and its sober critique panel. Then there was her porn class. She was one of the early pioneers to offer studio courses in this arena, and it also got her into some trouble–of course. Semester after semester, I tried to counsel her, temper her a bit. She won mostly. And bully on her. It was about artistic integrity and Barbara had this in spades. Barbara was irresistible. She could charm the pants off you –literally.
She was strikingly good looking. Thin, statuesque, with a mane of wild grey hair—she was that Medusa she had coined as her penname on one of her naughtier websites. Barbara had amazing hands with elegantly manicured nails in lurid green and decadent black, and a sexy barbed wire tattoo that wrapped around her wrist. Her voice was deep and seductive. She dressed well—somewhere between Stevie Nicks and Chrissy Hines [She's cringing at the Stevie Nicks reference]. Barbara always looked great as she was essentially always on the prowl–for sex, for ideas, for engagement, for life.
Barbara was irreplaceable. She was an amazing teacher with an enormous following. For she gave her students permission to act and think and make with uncompromised abandon. And at the same time, she insisted on their being deeply immersed in art history and theory, particularly around the leitmotifs of power, class, and race. The rigor of theory undergirded her promiscuous practice and she taught this matrix to her students. And they followed. Social media sites have been buzzing for weeks since her death. Across the country and around the world, legions of students are honoring Barbara with their thoughts and condolences. She impacted so many. More recently, Barbara became enchanted with the pedagogy of professional practice. Ironic I thought for someone who liked to break the rules and push the edge. But she was as fierce in her commitment to teaching artists how to manage their careers as she was in helping them find their voice.
Barbara was subversive and kind, radical and caring, unconventional and humane. She was a complex creature with a heart of gold–trimmed in leather. We miss her madly.
images thanks to Hyperallergic
Is summer really ending already? On behalf of Bad at Sports, I sincerely hope you've had the opportunity to spend some extra time with your work or your research, and that you've visited a studio or two, saw some fresh art, and hopefully made it out to a residency, met new friends, or visited some museums out of town. [Read more]
This summer it was announced that Stephanie Smith, a longtime Chicago cultural work, best known as deputy director and chief curator at the Smart Museum of Art at the University of Chicago, has left her Chicago post to become chief curator at the Art Gallery of Ontario in Toronto. Smith, whose interests lay in contemporary art with social and political bents, developed highly-acclaimed exhibitions and programs for the Smart, most notably Feast: Radical Hospitality in Contemporary Art, Heartland (with the Van Abbemuseum) and the site-specific Threshold series, co-curated an international biennial exhibition in Athens, and, until recently, edited Afterall journal, a scholarly contemporary art quarterly. Bad at Sports' managing editor Jamilee Polson Lacy touched based with Smith upon her departure for this "Exit Interview":
Jamilee Polson Lacy: To gain a bit of insight, what first drew you to Chicago?
Stephanie Smith: I felt Chicago's gravitational pull as a kid growing up in St. Louis, but landing in Chicago wasn't inevitable. I actually arrived via Houston. That's where I went to college and cut my teeth as a curator. Houston is also where I first got interested in socially engaged public practice by watching the early evolution of Project Row Houses (PRH), and during the mid/late 90s while researching PRH, I started to learn about related activities in Chicago like the Culture in Action exhibition and various projects at Randolph Street Gallery. So, long before I lived in Chicago, I had ideas about it as an exciting city for art—high and low, in museums and out in the streets.
The thing that finally pulled me to Chicago was the PhD program in art history at Northwestern. I left after just a year because I realized that I'm happiest and more effective in museums, where I can work directly with art and artists and in dialogue with the public. I almost immediately landed at the Smart Museum as associate curator and continued to grow into new roles up to my most recent position as deputy director and chief curator. The Smart turned out to be a perfect place for me. The choice to leave the PhD program at that particular moment turned out to be one of the best decisions of my life.
JPL: You have had notable success at the Smart Museum of Art and in the greater Midwest as a curator, an arts administrator and as a general cultural force. In many ways, you've brought the international art world to Chicago and helped to propel the successful careers of many local and regional artists. With so many projects under your belt, can you name a few things that you think have been your most important contributions to the Smart? To Chicago?
SS: Thanks for the very kind words! [But] I tip the hat back to everyone who has done this work with me—all the artists, colleagues, sparring partners, friends. Anything I've achieved has been through collaboration with all of you.
I'm proud that at the Smart I helped to build a culture in which it became a habit across the institution to think critically, transparently and collaboratively about what's at stake in our work. Within museums there's often a pressure to produce—to feed an exhibition-making machine. When feeding that machine we can get into a mode in which we're simply ticking things off our lists without pausing enough to reflect about what we're doing, and why, and how, and for whom. It's a challenge faced by every self-aware cultural worker or institution. At the Smart, we worked hard to make that kind of reflection a part of the DNA across the whole institution, and we often did it in collaboration with artists, scholars, students and others who helped us ask better questions and do better work. All of this hooks into larger trends in the field as [institutions and cultural workers] continue to think through what it means to be a twenty-first century museum. We have to keep asking the big questions about our values and choices. We have to keep seeking more sustainable ways to work. We need to remember that we do it all in the service of art and ideas and the public—as well as for our own pleasure as creative people.
Now that I've let my museum-administrator-geek-flag fly, back to the art: I hope that I've helped to shape a wider critical awareness of Chicago as a dynamic and particular context for contemporary art and ideas. One driver of my work has been curiosity about what's distinctive about Chicago and the Midwest versus any other place in the world. What does it mean to be based here, rather than another place? Sometimes the answer is "nothing," but it's worth posing the question, and I've tried to develop a kind of critical regionalism that assesses questions of place without falling into traps of ghettoization or booster-ism. Often I've featured Chicago-based artists in shows along with their international peers without calling out their Chicago-ness. I've also done a few projects that deal with the issue directly, particularly in relation to the region's strength in socially and politically engaged art. (Critical Mass, on activist practice in Chicago, and Heartland which the Smart co-organized with Van Abbmuseum to cross-pollinate European and Midwestern contexts). And like any good curator I've introduced the city's art and artists into new international contexts—by bringing great outsiders to Chicago, by making connections, by showing the work (for instance last year as one of the curators of AGORA, the 4th Athens Biennial). I'm also proud of the work I've done to build the Smart's collection, especially its holdings of both Chicago-based artists and of socially engaged work. The latter hasn't been happening enough yet across the field because this work can be difficult for institutions to manage, but such stewardship is crucial. We need to think about what view of art and the world we're shaping for future generations of museum-goers.
JPL: You have also kept busy as an arts writer and editor working on various projects and publications beyond the museum. Are you currently working on any writing projects? Will you continue this kind of work from Toronto?
SS: Writing will remain a big part of my practice, but it needs to slow down for a while so I can focus on the AGO and Toronto. For now, I'm simply wrapping up prior commitments.
I'm in the final stages of editing a book called Institutions and Imaginaries. It's part of the Chicago Social Practice History Series that Mary Jane Jacob and Kate Zeller are putting together in tandem with SAIC's fall exhibition on art and social action. My book explores the roles of institutions as spurs, proponents, and contexts for socially engaged art practice. It's a good topic to be thinking about right now as I pivot between cities and jobs.
I'm also writing an essay on Fernando Garcia-Dory's para-institutions for Afterall journal for 2015.
And I'm in the very early stages of developing a book via New Projects—my ongoing collaboration with architect and urban designer Marshall Brown—but we've paused the project until I get settled in Toronto.
JPL: What will you miss the most about our fair city—art and/or otherwise?
SS: My family. The friendships, long-standing collaborations, ongoing conversations, and lazy afternoons with my closest crew—I know I'm going to love Toronto, but it takes a while to build up that sense of community.
I'll miss the particular gritty energy of this city, with all its beauty and all its flaws. I'll also miss specific things about Chicago as a built place. Certain walks, certain parks, certain neglected corners. The lakefront. Those sublime vistas that you get while riding the El through the Loop. The Point. The perfect diamond grid of the city seen at night from a plane, or from the bar at the Hancock Tower with an out-of-town guest who would invariably get caught up in the giddy-making magic of the view, as would I, every time.
Art-wise, Chicago's an exciting place right now. There's such great work here, so many brilliant minds, such big hearts, and of course big shoulders. It's been a privilege to work in the city for so many years. And you're not rid of me yet, Chicago—Toronto's a short flight away.
JPL: Now, be brave: What won't you miss?
The occasional flare of second-city provincial anxiety and its flip side of defensive booster-ism—please get over that, Chicago. The flatness (except when viewed from on high—see qabove). The traffic and the scale and the psychological distance both can create between people. Crazy inequities and persistent racism. And as a born-and-raised St. Louis Cardinals kid: Cubs fans.
JPL: Let's wrap up with a look ahead: Art Gallery of Ontario. What excites you most about your new institution and this new position?
SS: I'm arriving at the Art Gallery of Ontario at a great time. Toronto is a fast-growing, vibrant, and incredibly international city, and the AGO is poised to make the most of that civic energy. There's so much to build on: the creative vitality of Toronto as well as the AGO's own strengths as one of North America's great civic art museums. The AGO has a rich history of exhibitions and scholarship, a terrific collection, a great building, a talented staff and an engaged board, a bone-deep commitment to audience engagement and civic service. It also faces the usual institutional challenges. I'm really looking forward to digging into all of this and to working with colleagues across the AGO and within the community to tackle those big questions about what it means to be a truly great twenty-first century civic art museum. It's a much bigger institution than the Smart, but the two museums share a spirit of adventurous inquiry and a commitment to hospitality. This feels like a natural next step, and I'm looking forward to diving into the work here.
JPL: And though it may be a bit premature to ask, what are some of your plans/upcoming projects for AGO?
SS: My first priority is to get to know the AGO and the city. I need to learn about what's already happening on the ground. I'm looking forward to thinking with the team about how to do our best work together, how to build the strongest possible relationships with artists and other core collaborators, how to connect in the most meaningful ways with the museum's wide civic audience, and how to extend the AGO's international reach. I'll be working on strategic planning, including collections-building strategies, long-term exhibition planning, and building curatorial capacity at the AGO. So, much of my job will be about bigger-picture curatorial leadership for the museum overall, but I'll be doing my own exhibitions and research as well. [I] can't say anything yet about exactly what that will look like, except that it will grow naturally out of my work in Chicago.