I have always loved tiny toy people in their miniature plastic worlds. I was addicted to such stuff as a kid, and can't seem to stop myself from buying it for my own offspring, but this–this is beyond mere child's play. This transcends play into something almost Holy.
Just take a look at the moving Lego Pirate theater this guy in Athens, Greece, has made with Lego Mindstorms NXT and Lego Duplo pirate figures. Astounding. Then go to his site and get further blown away by his many "NXTfied"creations, including a Bionicle Robot Head, a revolving Christmas Tree, a Holo3Cycle, and so much more. (via BoingBoing via GeekDad).
The Wall Street Journal reports on the new works of art the Obamas are adding to the White House walls, their political implications, and the potential market effects for the artists they've selected (particular the lesser-known ones). From the article:
The Obamas are sending ripples through the art world as they put the call out to museums, galleries and private collectors that they'd like to borrow modern art by African-American, Asian, Hispanic and female artists for the White House. In a sharp departure from the 19th-century still lifes, pastorals and portraits that dominate the White House's public rooms, they are choosing bold, abstract art works.
The Obamas have great taste, no? A few examples…(the Ruscha is my favorite pick…so great!).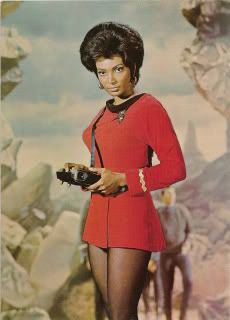 Has anyone gone to see the new Star Trek movie? Nichelle Nichols was a totally better Uhura than Zoe Saldana. She just looks so bad ass in that pic.
Here are some of the stories from this past week. Have a great three day weekend!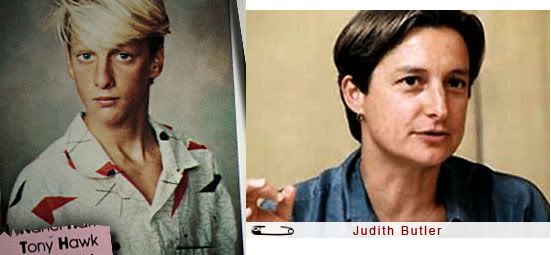 Sid Laverents died of pneumonia on May 6th at the age of 100. Who was Sid Laverents, you ask? From his New York Times obituary:
Mr. Laverents was a jack of many trades, a perpetual self-inventor. He played a dozen instruments and supported himself through the Depression as a vaudevillian one-man band; he was also a sheet metal worker who helped build World War II airplanes, a self-published writer, a Fuller Brush salesman, a sign painter, a carpenter and an aircraft engineer.

But he was best known for the more than 20 movies he made from 1959 until his death, as a member of the San Diego Amateur Moviemakers Club. They included nature films ( one about snails, filmed in his backyard), goofy comedies ( "It Sudses and Sudses and Sudses," a "Sorcerer's Apprentice"-like tale about canisters of shaving cream run amok in the bathroom) and deadpan autobiographical stories, including "The Sid Saga," a four-part look at his own life, completed in his 80s.
Laverents' movie Multiple Sidosis was included in the National Film Registry in 2000, when Laverents was 92. You can watch it, below. But be forwarned, things don't start rockin' until halfway through the movie.
This brought to mind another, contemporary musician, Theresa Andersson, who is something of a one-woman band herself, in the true old-fashioned sense of the term. (Via Booooooom!).


I don't know — I'm just so freakin' charmed by them both. May the one man (ahem, person) band live on.