Guest post by Lise Haller Baggesen.
Jetlag is the Devil's work!
Or is it a First World problem?
First World problems are the Devil's work and jetlag is the hands-on reminder that in this day and age it is never really enough, if at all possible, to be in one place at a time, when you can be all over the place.
A yuletide melt-down with your sister will tie you down claustrophobically to the here-and-now, where this house (or indeed country) is not big enough for the two of you, and have you gasping for a breath of fresh air. Luckily, on this crisp boxing-day morning, your muddy Heimat was transformed to a magical winter-wonderland, located somewhere between a secular Caspar David Friedrich and a Thomas Kinkade you can believe in. You are here now. On a cross-country train-trip with the seats across the aisle from yours occupied by a middle-aged couple with Down's syndrome. She is wearing a sequined sweatshirt with leopard motif very similar to something you recently saw in Kenzo's fall collection online, and he is the voice of reason as he is giving commentary on the trip:
It is really cold, it is freezing –it is below freezing. Look at the trees outside, aren't they pretty? Look how it is hanging from the trees. It was a good enough Christmas, good food. It was lovely, but now I am tired. You must be tired too, you should rest; we had an early start and we will be there soon enough. Just rest now. Isn't it nice?
Indeed.
With this buildup, Olafur Eliasson's Riverbed, at the Louisiana Museum of Modern Art (in Humlebæk just north of Copenhagen) cannot but disappoint –and yet it does. Traversing through the entire south wing of the museum, Eliasson walks 10.000 men, women and children all the way to the top of the hill and all the way down again. And when they were up they were up, and when they were down they were down, and when they were halfway up they were neither up nor down.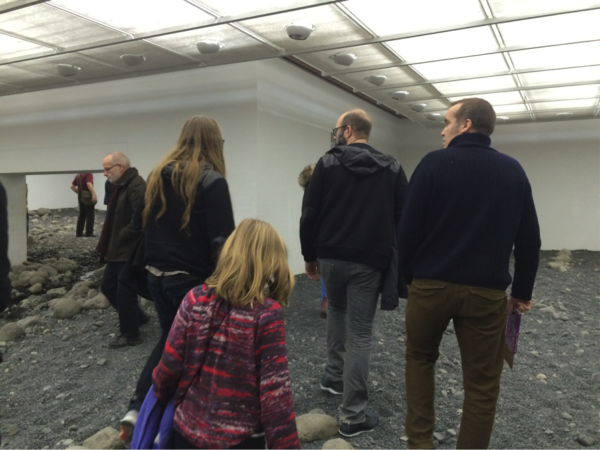 In real time, this hotly anticipated merger of nature as culture and culture as nature, of museum mystique and Iceland experience (or vice versa) is like Kate Moss up close: sexy and photogenic, but ultimately too thin and too shallow and too readily commercialized –the perfect extension or backdrop to the vastly expansive collection of sleek Scandinavian design objects in the museum shop. Nordic Light as commodity.
In another part of the exhibition we are given the illusion of a behind-the scenes look. Here, Atelier Eliasson's geometrical models are laid out in tasteful abundance; hexagons and dodecahedrons, spheres and pyramids in various stages and finishes are bathed in amber light, to theatrical effect.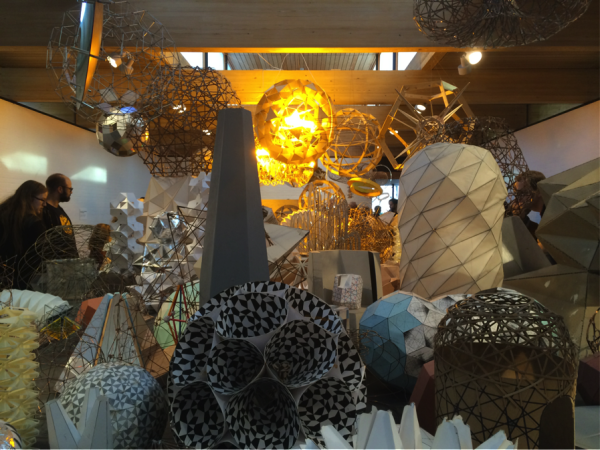 As we admire the display, my long time friend Lars (the sweet Swede) conspiratorially whispers in my ear an anecdote of how Eliasson politely declined the proposed budget for a project for AROS (Museum of Contemporary Art in Aarhus); this super model does not get out of bed for 2 million kroner!
Eliasson instead suggested they called him back when they got together the funds for a rainbow panorama on the roof…which they did and the results were truly double-rainbow-all-the-way-across-the-sky motherflippin' awesome – and this off course both is and isn't why we are here today—we want more!
Still it is smugly satisfactory to see how Eliasson is cut down to size in the museum's Kids Corner. Here glue guns, paper cones, and wooden sticks are lined up for one and all to create their own Eliasson for the Christmas tree, like the workshop of a scientifically ambitious Santa.
In summary, the exhibition does exactly what it says on the box; yes, it radically alters your experience of the museum's architecture and yes, it ambitiously challenges the museum as site and brings it back to its original narrative as a walk in the park. But paradoxically, there is nothing you can learn here you couldn't have learned from the privacy of your own home, experiencing the work second- or third-hand. There is no song of your self to be sung on this stage –only Eliasson's boastful, tinny earworm of the artist as brand.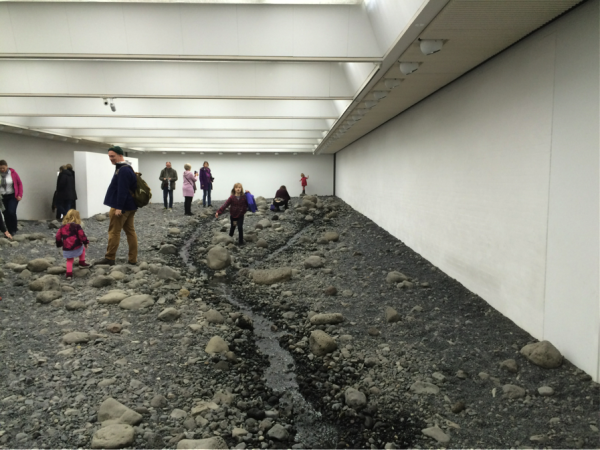 How different and deep in contrast it is to leave the Riverbed and delve into the nether regions of the museum; a subterranean catacomb, which—for a moment that lets forever be—is transformed into a life-affirming mausoleum containing the oeuvre of Paula Modersohn-Becker.
Everything is right here; from early academic studies—some a little heavy-handed or earnestly clumsy, others almost a caricature –to the self-assured work of a grown woman who has found her place in the world. These were unfortunately to be her last, as she died from an embolism at the tender age of 31, less than 3 weeks after having given birth to her first child, a daughter. A tragedy, and all the more so as this was a life event she had both anticipated and preemptively celebrated in her body of work. But let us not skip to the end quite yet.
At 16, she writes to her parents from England, about the St. John's Wood Art School: "I shall have lessons there every day from ten until four. At first, I shall be only drawing, beginning with very simple arabesques and other designs. If I progress, then I shall make charcoal sketches after Greek plaster casts […] If I advance further, I shall begin drawing and painting from live models."
With this simple program she sets herself a task, which she follows trough with devotion and bravura. Modersohn-Becker's lifework, as a fully equal member of the artist's colony in Worpswede, is remarkable in more ways than one. Her traveling to Paris on the New Years night between 1899 and 1900, her pioneer work as the first female artist to paint the female nude (including several nude self portraits), and her untimely death, is the stuff of myths.
But more impressive is the work itself. Not for its monumental scale or dazzling visual effects: the formats she administers are modest and never larger than life. Her palette is muddy as the northern European landscape from which most of them hail, and her brushstroke fat and fuzzy as if she is almost sculpting her paintings rather than painting them – or perhaps just pulling them out of the clay and pushing them back in – in one simple, matter-of-fact, gesture.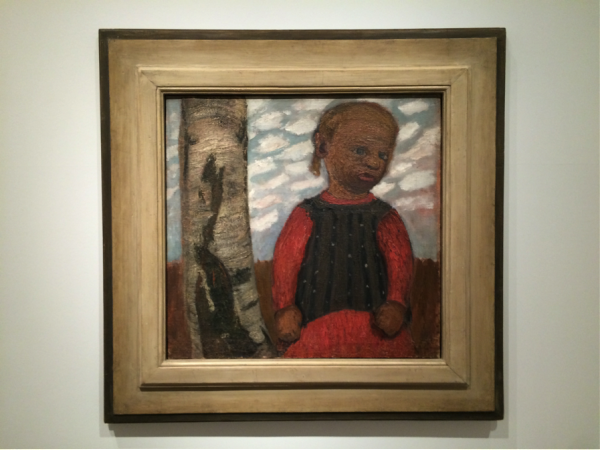 The self-portraits –though both peculiar and provocative in their time—are showing her neither as whore, nor holy. She is simply there, present, with her mental and bodily functions intact and fully alive. An important source of inspiration is Egyptian mummy portraits, which she studied in the Louvre and whose oblong format and frontal view she often employs—as if to remind us that in the midst of death we are alive. A longish amber necklace with large oval beads is a recurring motif that she paints in the same impasto ochre as the flat circular disk of her own iris, because they are both part of the same eternity. In painting after painting, her fat, terse, brushstrokes drag and push our own eyeballs around, as we follow their trail across the barren canvas and her own gaze as she travels across Europe.
She paints women and children first, not unsentimentally –because what would be the point of that? — But with no false modesty either: unflinchingly and always at eye level. Suckling babies find the teat with the unwavering conviction of instinct and all is in the world.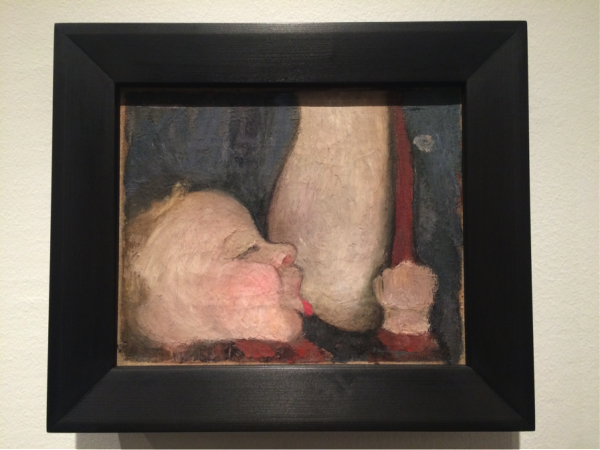 With her willing- and able- bodied being in and of this worldly world –a worldliness that combines the two meanings of the word and is both cosmopolitan and sophisticated as well as concerned with the earthly, terrestrial and mundane repetitiveness of this mortal coil— Paula Modersohn-Becher's life work is not only the perfect antidote to the spectacle of Eliasson's five-minutes-in-Iceland, but also to our jet-lagged existence. It is a poignant reminder that wherever you go there you are and you take yourself with you. Nowhere else but right here and right now could you get over yourself and make right by your sister, or could you be eye to eye with an amber oval disk that is both a smear of ochre paint and at gateway to your soul.

Lise Haller Baggesen left her native Denmark in 1992 to study painting in the Netherlands. In 2008 she relocated to Chicago with her family. In the meantime, her work evolved from a traditional painting practice toward a hybrid practice including curating, writing and immersive multimedia installation work. Her first book "Mothernism" was published by Poor Farm Press and Green Lantern Press in 2014.
This month I turn to Hilton Als, a novelist, theater critic at The New Yorker since 2002, and arts writer who most recently contributed to Robert Gober's MoMA museum catalogue with his essay I Don't Remember.
Novels, reviews, essays – all writings form his arc. Hilton continually negotiates cultural production, both in his blog Et Als and commissioned essays, as well as in his novels that are likewise autobiographical renderings of lived encounters. Writings end with a lasting impression of Hilton's voice, imagining that writings could hold the lasting impression of a face, bold-faced. In his most recent collection of essays White Girls, published in 2013, a page and a half long sentence begins, "I was an I, an opera of feeling with a very small audience…" about an early time in his writing career a couple of decades ago.
This beginning clause "I was an I" led me to ask Hilton about how he began writing, continues to write, since the time, and in the current time of "I was an I".
Erin: As a theater reviewer for The New Yorker, how does the process of reviewing theatrical performances inform your structuring of written narratives?
Hilton: I think I understand your question. I never think of writing as a "narrative." At first it's just words that are in my head that demand I put them down – in some kind of order, hopefully, that will make some kind of sense – eventually. I think my love of writing begins with my love of writing, and it can really be prompted by anything – a walk in the park, a drink with a friend, theater. I'm greedy for experience and that's what writing grows out of, really – experience, how the mind and heart respond to a given situation.
Erin: You were a student in Columbia University's art history program, during which time, you realized that you were a writer. Or, as you wrote in a later commencement speech at Columbia, "It didn't take Elaine and Ken long to suss out that I wasn't an academic, I was a writer." After graduating, did you begin writing autobiographically driven non-fiction, or did you first begin writing pieces of cultural criticism? Did one kind of writing facilitate the other?
Hilton: I never really thought of myself as a "cultural critic." I was just trying to figure out how to make a living! I was always interested in art history and worked in the department's office at Barnard. I was a terrible secretary since I spent most of my time writing my own stuff and not answering the phone if I didn't feel like it and just waiting for pay day. But it did teach me that I wasn't really cut out for a standard office job – I had to figure out what to do. I got a job at The Village Voice off the job board at Columbia. While at The Voice I worked as an assistant in the art department, and I started doing layouts eventually, and then I started writing for Erika Munk, who edited the theater section. So, it was all a question of staying open to experience and knowing what I DIDN'T want to do, or wasn't good at.
Erin: Can you say something about the nature of other people first recognizing your talent?
Hilton: Have they! Ha! I've been fortunate in that regard and must thank Owen Dodson, Ian Frazier, Kenneth E. Silver, and various teachers, like Jeffrey Waingrow, for letting me know I could do it because of the love I saw in their eyes. They loved my ENERGY, I think, and my gung ho attitude toward THEIR work, too. I was so interested in them, and the how do you do it? aspect of their lives that they could only teach me by sharing. And it was their sharing that made me feel as though I COULD do it. Their recognition of me as a person first and as an artist second made me feel seen as a whole person rather than an abstraction, albeit a talented one!
Erin: Are you interested in your blog, Et Als, operating as a public forum, where your observations are responded to by readers?
Hilton: I just love doing it! I like hearing and not hearing from radios in a forum that's free and open to all. I don't think FB's possibilities have been explored properly. The little essays I write are less about putting the squash on kitty pics so much as I want to open the form up to include words and thoughts AND kitties.
Erin: Do you view the blog as a scripting of later narratives to be developed further?
Hilton: Do you mean are they first drafts to a bigger thing? Maybe. I don't know. I just roll with it for now.
Erin: In reading your writings about performances, art exhibitions, movies, and books, I have never had the feeling that you were "sent on assignment". Chosen subjects always communicate as being chosen by you, even though I have to assume that you are required to cover timely events through The New Yorker and other publications. Do you look forward to writing about works that you have no connection to, and to forming an embrace or rejection of those?
Hilton: Oh, I'm sorry you feel that way! I don't do many things on "assignment." A lot of the people I write about I choose. The "assignment" aspect is you have a job and you have to come up with interesting stuff to talk about. But I never feel on assignment for The New Yorker, I just feel lucky to share my interests with other people.
Erin: In your commencement speech given at Columbia University in 2014, you say, "I've never believed, not for one second, that art is created out of avoiding the world and its various realities. If you avoid that, you avoid life, which is your source material, you dishonor all your ghosts in the sunlight…" Do you have an aversion to works of art that read as escapist? For you, what is an example of an artwork that is completely devoid of reality?
Hilton: No! I'm a sucker for fantasy, though I wouldn't go as far as loving Botero….I like pleasure just like the next guy. I think all art grows out of a certain reality – the emotional and psychic reality of the artist, certainly. Let's bring surrealism back! I miss it.
Erin: In reading your essay about Robert Gober, currently printed in his MoMA catalogue The Heart Is Not A Metaphor, you write that you want to become Gober to understand him. Is this process of writing about chosen people as a way to understand them a version of method acting?
Hilton: In a word, yes. I call my work method writing.
Erin: Do you have a writing routine that you subscribe to?
Hilton: I wake up, and if I am not dead I make breakfast and watch Wendy Williams. I love her. That gives me an hour to fret about my relative lack of humor. Then I get the pad and pencil out. That's the routine: doing it, day after day after day.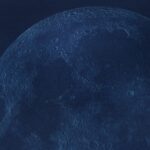 Work by Erica Bohm, Natalia Cacchiarelli, Gustavo Díaz, Susan Giles, Adam Gondek, Larassa Kabel, Jeroen Nelemans, Michelle Prazak, and Missy Weimer.
The Mission is located at 1431 W. Chicago Ave. Reception Friday, 6-8pm.
2. Lands End at Logan Center Gallery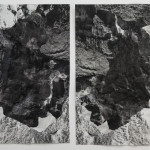 Curated by Zachary Cahill and Katherine Harvath with work by Carris Adams, Raymond Boisjoly, Sarah Burwash, Gillian Dykeman, Theresa Ganz, Hans Haacke, Susan Hiller, Oliver Lutz, Claire Pentecost, Dan Peterman, Carrie Schneider, Andreas Siqueland and Eric Watts.
Logan Center Gallery is located at 915 E. 60th St. Reception Friday, 6-8pm.
3. Modi • Operandi (on recipes, intimacy, trauma & other investigations) at Chicago Artists Coalition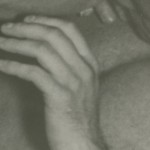 Work by Delaney DeMott, Hope Esser, Rami George, Dan Paz, Megan Stroech, and Jenyu Wang.
Chicago Artists Coalition os located at 217 N. Carpenter St. Reception Friday, 6-9pm.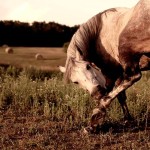 A film be by Valentina Vella.
Links Hall is located at 3111 N. Western Ave. Screening Friday, 7pm.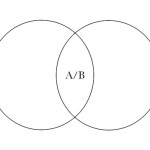 Work by Naama Arad and Kendall Babl.
Julius Caesar is located at 3311 W. Carroll Ave. Reception Sunday, 1-4pm.
By Kevin Blake 
I'm riding along in the most conspicuous of vehicles in a place that I would like to think knows me. On every corner I pass, I see a thousand younger faces–dead and alive. I roll through my memories like I'm watching an 8mm film in an attic–shrouded in an old blanket to stave off the chill of remembering.
I'm riding along in the most conspicuous of vehicles. I ramble past fields full of children chasing balls and kicking up dust. They punch through the screen of their own creation with smiling faces–naive and careless. I hear the whistles blowing and the indistinct noise of a bustling park on a summer day–the mill from which expectations are forged.
I'm riding along in the most conspicuous of vehicles through a paradise lost in a purposeful process of becoming. I drive past the dream of what I once possessed–to recover what was lost in an attempt to return to innocence–to return to an original state of utopia.
As the boxes full of yesterday are unpacked today, a pattern of experience emerges. Named phenomena behave syntactically–orderly. To use the words "paradise lost" is to engage a literal subject of literary history, as it also describes–metaphorically–an inevitable characteristic of the human condition. It is to recall the bible. It is to recall the garden of eden and to locate the vernacular sense of lost youth and innocence. It is to call upon The Tale of the Merchants at Sea, in the Buddhist tradition, to describe our relationship to temptation. To morality. To the life of a servant connected to a larger, mysterious whole. It is to recant the story of Milton's pioneer in Paradise Lost and his return to sacred territory. It is to rouse John Bunyan's A Pilgrim's Progress, as the locus of religious dissent. To engage this history is to engage the explorer archetype and all its subsequent manifestations–wherein this syntactic legacy is used to perpetuate the myth of the wayfarer that has fallen from the garden and must struggle to return as a requisite in the soul's journey home. The first event in the recorded narrative of human history is an expression of nostalgia. It is a story of consequence. Cause and effect. Of the necessity for a compass. Of the idea of being lost. It is the origin of mythology and the steadying metaphor for purpose. It is no surprise that the boxes of yesterday are filled with the order of today. The nostalgia for paradise is the paradigm of time.
The paradigm of time is a complex phenomena with roots firmly indentured in religious mythologies whose records begin with a primordial event. Within the boundaries of a typical visual articulation of the history of time–most often a time "line" contained by the edges of a sheet of paper or screen–is an inferred infinity. It is a rulered line. It is segmented by handsome dots representing historical waypoints in an authored tale. Infinity lies to the right of the page–directionally charted in our learned reading matrix and reaffirmed in our cartesian mathematics as the x-axis upon which history can be plotted. Markers to the left of the y-axis are negatively charged as pre-history–as a time in which science and religion are the only sanctioned speculators–and are valued as a necessary means to the nexus of now. The current potential of pre-history is not only its worth but it is also the extent of its conception.
Within this Newtonian framework, time is local. It is unidirectional. It is contained within place and space. It is an objective fact of life, built into reality and out of reality. The arrow of time steers the eyes and we imagine it living on beyond the material boundaries of the graph as we imagine our soul living beyond our physical expiration. This faith in time is concurrent with, and a result of, our faith in the myths of a timeless paradise.
These fantasies are easily recognizable in the context of ancient rituals and religion. However, legitimation, redemption, and nostalgia for a lost paradise are also familiar to modern contexts that are imperfectly disguised from their origins. A contemporary vision of lost paradise is perpetuated in a yearning for "simpler" times which were somehow more "real." Less digital. More tangible. In that distant perfection is a belief that there existed a more human version of ourselves. This attitude that permeates today is a condition amplified through World War II and it survives in plain sight. It is everywhere. Patriarchy was the constitution. Men were real men. Women knew their role and embraced it. There was little push back. People collectively understood the severity of the possibility of a global catastrophe. They simply assumed the roles designated to them. Post-War paradise is an idea conjured by culture–it subjugates and suppresses reality by creating heroes and legends. It is the modern mythical pedestal upon which our culture is wavering.
In Anne Truitt's, Daybook: The Journal of an Artist,  her entry from November 25, 1974 imbues the myth of  "simpler" times and exposes those times as the antithesis to idyllic circumstance:
Some part of my generation's bafflement with our offspring arises, it occurs to me, from our involvement in the Second World War. Catapulted out of our playgrounds into disaster, we were deprived of choices. A vast majority of the men and many of the women spilled into the military; those of us who remained civilians were equally caught up in the country's effort. We had no time to experiment with our lives. We simply had to lay them on the line. And we didn't dare plan beyond the war, since we simply had to wait and see who would survive. So when we watch our children darting from flower to flower, we feel anxious, not having behind us a comparable period of youthful ranginess. There is, perhaps, a kind of jealousy too. We had to be so serious so young. And when we sorted matters out after the war, we were older, too old to play, and secretly damaged. We set about the business of living as solemnly as we tried to live in the light of our willingness to give them up.
Conditions of the present never present us with sufficient favorable conditions to be satisfied–we look to the past because the future is indiscernible. Truitt explored time the way all artists explore time-through self-examination. Self-examination through ritual. She attempted to re-create herself and her experience within a complex set of abstract geometry that could always remain contemporary through the viewer's experience of the object. It was her contention that the art is also the experience, and that it evolves, mutates, and correlates with every individual exchange.
Truitt's work enters the realm of the primordial occurrence by asserting itself as an immortal object capable of evolution. Her process represents a ritual of reenacting the behaviors of the gods, ancestors, heroes, and legends who created the world as she knew it, through a return to the eternal and the escape of the uncertainties of a mortal existence.
As the nostalgia for a lost paradise penetrates our understanding of the world, we look to ritual to provide a prototype for returning. Ritual can furnish a model for developing a new paradise, and it is the medium of access for understanding existing models. Art is ritual. Passing through the gates of their studio, the artist, finds themselves on sacred ground. They are in a place cut off from the common land, and dedicated to developing their ideas. It is consecrated by work. The work manifests in objects meant to articulate their visions of paradisiacal projections which have the ability to accumulate and precipitate cultural change.
The accumulation of culture through ritual practice is the artist acting as a filter. They dissect, discard, reuse, and renew what is calculated as central to their speculations of utopia. Chicago artist, Geoffrey Todd Smith, is a prime example of an artist who uses his practice to induce introspection, which manifests materially as abstract paintings. His titles often reflect his accumulation of shared experience and an insight into the immediacy of his process, while the images conjure a methodology for achieving the internal gaze. His most recent project was executed under a set of rigid parameters that maintained a control of scale, considered material applications, and required an immense dedication of time.
Smith's 100 3" x 2" paintings–for me–define the idea of a ritual practice that utilizes art as a medium for evoking individually conceived ideas of perfection that will be collectively considered through a learned aesthetic framework. This framework seems to be the conduit that correlates his paradise with the rest of the world.
Lille Carré, another Chicago artist, in a recent show at Western Exhibitions titled The Pleasure of Getting Lost, presents another variation of longing–of being lost in her own maze of ideas. In the exhibition, Carré presents drawings, a book, and animations as her diagrams for  solving her self-induced dilemmas. What is of particular interest to me, in this context, is Carré's drawings of mazes. The maze drawings were shown in juxtaposition to symmetrical drawings of the solutions to the maze. These complex puzzles and their solutions seemed to project a metaphor for describing the artistic process, but they also seemed to call into question what it means to be lost.
To be lost means that there is an alternative–that there is a physical or mental state that exists and that that space can be defined within a set of known quantity or quality. In the end, it seems, that Carré's ability to convey her experience or idea of being lost is not contingent upon providing a visual solution to the maze, but rather her mastering of a visual language. In this way, her articulation of time describes our intimate connection to each other while accepting that infinite distances continue to exist in the space between.
Boston based artist Deb Todd Wheeler in a recent exhibition at the Miller Yezerski Gallery titled, …in the atmospheres, deployed a multitude of media to address her ideas of pulsating phenomena that project into the atmosphere and inevitably resonate a permanence within the environment. In her work, Sub/Sound/Scream, Wheeler recorded the sound of a scream underwater, etched the pattern onto a mirror, and the reflection is projected onto the wall of the gallery.
To me this work is an ideal representation of what a visual description of time should look like–peaks and valleys sporadically displaced along a linear pathway–erratic and full of life. The scream is at once a dissatisfaction with the present as it is a demarcation of a moment in which the future is altered. Wheeler's articulation of the scream resembles the heartbeat– a measurement of time, as well as, the rationale for measuring time. Without breath there is no life. Without life, time is of no significance.
On the waves of human pulsation, I'm riding along in the most conspicuous of vehicles. We all are.
We are all, I am sure, familiar with the concept of "the chilling effect," by which legitimate forms of expression are discouraged by fear of consequences such as censorship, lawsuit, or arrest. The chilling effect is one of, if the the most, dangerous consequences of censorship in any field, and particularly in regard to art, because it shrinks the area in which our ideas compete for recognition, slowing intellectual progress. Here it is important to recognize most emphatically that it does not matter if an individual, censored idea was meritorious; you've got to get through a lot of bad ideas to get to a good one.
It had seemed that the culture wars were largely over. Mapplethorpe, the leader of the pack, has been safely canonized, and Serrano wasn't far behind. Round two was the Chris Ofili dust up, but by that point, the war was over, and Rudy Giuliani was left looking like a senile old man telling the art world to get off his lawn.
If these names all seem familiar to you, you (or perhaps the artists) have the culture wars to thank. There is something of a silver lining to the cloud of censorship, what I'm inclined to term a "micro-privilege." To censor you, they have to say your name. In a world where everybody's fighting for attention, to have someone pay enough attention to you to bother censoring your work, or attempting to do so, is in itself a sort of miniature victory. We could debate how well Mapplethorpe, Serrano, and Ofili would be known if not for their roles in the culture wars, but without a doubt it has only contributed to their reputations.
It mustn't have been long after the first act of censorship that people started thinking that making one's self a target for censorship could be an effective strategy for self-promotion. The generation that grew up in the 1980s must remember hearing, in hushed tones on the schoolyard, of a film called, "Faces of Death." Like so many schoolyard rumors, it was the taboo nature of the film that formed the heart of its appeal. It was at times implied that it was illegal to possess, that it contained "snuff" footage of murders committed specifically to make the film, etc. These were untrue, but the film itself was promoted as being "Banned in 40+ Countries." The effort at censorship was exaggerated, then recruited as an advertising slogan.
Back in 2010, Chicago-based performance artist Joseph Ravens was the center of a minor, local controversty (http://www.chicagoreader.com/chicago/this-guys-penis-is-a-work-of-art/Content?oid=1981925), pertaining to an issue of nudity in a storefront pop-up gallery. It was the kind of silly footnote that distracts from the work itself, as Joseph himself, I'm sure, would agree. Joseph and I have become friends and have worked together, and I take him at his word when he says that he never intended to create any controversy.
However, in the comments of the above-linked Reader article, one commenter posted a link to a film in which Ravens had appeared, entitled "Penis Demilo" (https://www.youtube.com/watch?v=Tm0Tbyig1NA). While the film was uploaded in 2010, and the copyright notice in the credits is to that year, it appears much older, perhaps late 1990s. The film was produced by the group Joy Farm, with whom Ravens has been working since 1993.
Ravens portrays an artist named Ennui, who has created a sculpture called Penis Demilo. The artwork was scheduled to be unveiled at the opening of Municipal Gallery. Protestors arrive ("I'm protesting about that filthy penis in there!") and the decision is made to remove the piece. The protests, however, draw publicity, crowds of viewers arrive, and the gallery prepares to unveil the piece. A bomb threat is phoned in, and as the building is being evacuated, Ennui announces that, "If I cannot share my art with you, no one will ever see it" He topples the still-draped sculpture, which shatters into pieces and dust. Reporter Floss Mulligan reports, "Well, it looks as though he's made the bold step into performance art." The film concludes with a scene of Ennui paying the leader of the protestors and contracting them to protest again next month for his new piece, "Protein Smile."
Cynics were quick to take Ravens' participation in this film as evidence in support of the theory that the 2010 "dick in a window" controversy was itself a publicity stunt. Ravens himself told me that he had totally forgotten about the film, and I believe him. Instead, it seems to me the sort of coincidence that happens from time to time.
Perhaps I am sympathetic in this case because I have run into issues of censorship myself from time to time. In graduate school, one of my pieces was to be displayed in a window of the college's gallery. A complaint followed, and the issue was put to the director of my graduate program, Grace Hartigan.  I wasn't present for the conversation, but according to several people present, she immediately agreed to remove the work. One of these friends called me, and so I was able to act pre-emptively.  I dashed off a quick announcement, written in the voice of the college, announcing the need to censor the work. I covered the painting with a black sheet and hung the notice in front of it. Of course this made the college look bad, and the decision was made to remove the covering and allow the piece to be shown (accompanied by a denial of any attempt to censor the piece in the first place).
In an earlier incident, in undergrad at Humboldt State, an arguably more obscene piece was censored; my effort to drape the piece was in this case denied. Immediately upon my removing the piece, a friend purchased it, in part because of the controversy. The "Penis Demilo effect" was in play here. (My first experience with censorship occurred early in elemenary school; officials took my drawing of a man urinating as evidence that I was being molested by my parents, a totally false conclusion, and I had to spend a week in a foster home while the whole thing was sorted out.)
These issues, and in particular the Penis Demilo film, were on my mind as I watched the recent drama over The Interview play out. This was, apparently, a different case than the earlier fine art culture wars. Here, rather than alleged that a law was being broken or funds misused, Sony Pictures claimed to have been hacked, and then a threat was made that 9/11-type attacks would be directed at any theater showing the film. Major theater chains refused to show the film, a few indie theaters promised to show it as planned, then Sony pulled the release. Some theaters (the Alamo Drafthouse in Austin, TX, for example) planned to show Team America in its place, then Paramount refused to license the showings of that film. Obama chimed in, telling Americans to "go to the movies," echoing Bush's 9/11 admonition that Americans "go shopping."
Ultimately, The Interview was shown as video-on-demand. I got together with my wife, my sister, and a few friends, and we paid our three bucks or whatever and watched the thing. It was exactly what it had appeared to be in the initial, pre-scandal previews: a lackluster bromance against a backdrop of North Korea's tragically comical flaws. It wasn't particularly funny, but it had its moments. It was no Team America, but it was no Kirk Cameron's Saving Christmas, either.
I've heard cynicism similar to that around Ravens' performance scandal in regard to The Interview. Was it all a publicity stunt? North Korea itself denied involvement in the hacking, though the FBI concluded that they had been at least partially behind it (a conclusion widely debated by other experts), resulting in US sanctions against North Korean interests. North Korea's denial is itself puzzling, considering their threats as long ago as June of last year, promising to treat the film's release as "an act of war."
Regardless of who was responsible for the cyber attack and theater threats (which may have been by the same party, or perhaps others), a lot of people seem (on Facebook, at least) to consider it now to be their patriotic duty to see The Interview. I certainly felt compelled to watch it. Would I have, otherwise? Probably. I go to the movies a lot, and I mean this as distinctly opposed to "looking at film." I enjoy a good two-nour nepenthe pretty regularly. But I certainly felt more compelled to see The Interview after being told that there were people who didn't want me to see it.
The cynics probably go too far, though, in suggesting that Sony, themselves, may have fabricated the threats in order to drum up publicity for the film. It doesn't seem to make economic sense. Sure, they managed some $15 million in streaming profits in the first four days (plus just under $3 million from the few independent theaters which showed the film), but with a $44 million budget, Sony is far from breaking even. They would have done far better had they allowed the theatrical release to go ahead, and there's no evidence that there was any reason, other than the threats, to cancel the release.
From Joseph Ravens' penis to the assassination of a baby-faced tyrant, anal fisting to a crucifix in urine, and let's not forget Our Lady of the Jiggling Butt Cheeks, creative expression invariably steps on some toes. All the sensation created by controversy may bring with it some small benefits in terms of publicity. But if we forget the chilling effect it is to our peril. Even if you don't care for the current comedy/painting/photograph of a dictator/buttfucking/saint, tolerating its censorship (even soft censorship such as a private donor threatening to withdraw funds) shrinks the envelope of exploration. The next time someone pitches a movie making fun of a dictator, the studios, remembering The Interview, make balk, even if the new movie has more potential than its predecessor did.
The same is true in the art world. If faculty, fearing for their jobs, refuse to support students in the face of threatened censorship by the University, those students will learn the lesson that some subjects cannot be discussed, some media can not be used, some ideas can not be expressed. This extends at every level of the scene, from a museum pulling a show due to criticism, or a coffee shop with a "no nudes" policy for the community artwork it allows on its walls. None of this is to say that only dirty work is worthwhile; indeed, shock is a well-worn strategy and much "offensive" work is in fact merely boring. But if we are to maintain an open forum for conversation, such works must be allowed to succeed or fail on their own merits, or lack thereof, rather than being preemptively excluded from discussion for failing to meet a lowest-common-denominator standard of decency.