Guest post by Brent Fogt
Barnett Newman famously observed that "Sculpture is what you bump into when you back up to see a painting," poking fun at sculpture's secondary status in the eyes of many art lovers. Though painting was definitely king at this year's Expo Chicago —with a veritable sea of canvases flooding the gallery booths — nestled among them was a wealth of dynamic, compelling sculpture in a wide range of styles, materials and ideas.
Just inside Festival Hall, a group of tall, masked figures by Magdalena Abakanow seemed to stand guard, sentinel like, over the artwork around it. Nearby, three of Jaume Plensa's narrow, contemplative heads rested, eyes closed, providing a quiet counterpoint to Abakanow's work. The prominent placement of work by these artists was fitting, as both have strong Chicago ties (Abakanow created Agora, the group of 106 headless and armless iron sculptures at the south end of Grant Park and Pleansa, Millennium Park's Crown Plaza).
Perhaps less familiar to Chicago audiences was work by Anuar Maauad. His thick, rough-hewn figures, on display at Efrain Lopez Gallery in Expo's EXPOSURE section allude not only to Abakanow's sculptures in their absence of facial and bodily detail but also to classical sculpture with subtle postural gestures such as a bent knee and a hint of contrapposto. Visible tool marks and lines demarcating sections of the sculpture break up the surfaces and create a captivating play of light and shadow. As with Abakanow's work, Anuar's surfaces are as vital as the forms themselves.
At the Natural Resources Defense Council (NRDC) booth, Sipho Mabona exhibited a stark white, 4 ft.-tall origami elephant calf made from a single sheet of paper. In spite of the lightness of his materials, Mabona manages to infuse the elephant with weight and gravity. To build an elephant from one sheet of paper is a remarkable feat of engineering, and the fragility of the paper is an apt metaphor for the devastating effects of the ivory trade on elephant populations.
Though figurative sculpture played a starring role in this year's Art Expo, plenty of non-figurative sculpture was featured as well, much of it infused with familiar, everyday materials. Viewers familiar with Anthony Caro's groundbreaking painted steel sculptures from the early 1960s, which discarded with the traditional pedestal and seemed to spread out horizontally along the floor, may have been surprised to see a series of tightly arranged table pieces from his Arena series of the 1990s at Álvaro Alcázar Gallery. Whereas the steel pieces from earlier in his career were spacious and open, these works, which incorporate pieces of furniture and other carefully crafted wooden objects, are densely packed and almost claustrophobic.
One of the most provocative pieces at Expo Chicago was a long, shallow sculpture by Jumana Manna at CRG Gallery. Bulging egg-shaped forms of varying sizes hug one side of a tiny wooden fence. The eggs seem to be growing, and the fence shrinking, before your eyes. The fence could be interpreted as girding and protecting the eggs, but given this year's presidential election and accompanying proposals to build impenetrable barriers around the United States, the fence could just as easily be seen as excluding and denying entry.
Allison Wade, another artist who deftly combines materials to subvert expectations, exhibited two small sculptures at Devening Projects + Editions' booth. In one piece, Wade suspends a small ceramic shard from a piece of thin steel bent into an upside-down "U". A piece of bleached wood forms the base. Like much of Wade's work, this sculpture fully exploits the potential of line to create space and visual tension. Wade recently put on a terrific show, Know Better, at Devening Projects in Chicago's East Garfield Park. Working with the motif of the stairway, she exhibited sculptures of exquisitely composed objects that brought to mind altars, shrines or other places of contemplation.
While Allison Wade's sculptures seem to expand the space around them, Robert Burnier's brightly painted aluminum pieces, displayed at Andrew Rafacz's booth, seem to condense it. The work is folded inward upon itself, hiding an interior space from view. The folds have a casual quality — resembling, perhaps, a paper airplane or origami project gone awry — that belie the meticulous nature of Burnier's process. The vivid colors, strong forms, and the play of light and shadow merge to reward sustained and careful viewing.
In addition to sculpture, Expo Chicago featured two immersive installations that provided a much-needed respite from booth hopping. Leonard Suryajaya's eye-popping, psychedelic installation at the Chicago Artist Coalition's booth combined collage, video and photography to investigate the role of women in his native Indonesia. With every object, surface and wall obsessively collaged, Suryajaya's installation is less a room and more a pure field of color and pattern with occasional interruptions of light and shade.
"Using my own confusing background as a primary source of questioning and aesthetic inspiration, I create visual experiences that provoke similarly personal responses from the viewer, while remaining rooted in the specificity of my experience and that of my subjects," Suryajaya explains.
Sabina Ott's equally immersive installation, located downstairs from the main hall, could not be more different from the densely patterned CAC booth. Whereas Suryajaya's installation overwhelms with color and information, Ott's piece is quiet and understated. Reminiscent of the colossal, interactive mountain she created at the Hyde Park Art Center, Ott's installation is a series of covered passageways built of white Styrofoam. With small works of art to contemplate throughout the structure, her installation is the perfect antidote to the visual overstimulation and chaos of the art scene upstairs, a peaceful place that encourages introspection.
The diversity and quality of sculpture at this year's Art Expo was absolutely first rate. With all due respect to Barnett Newman, this sculpture was not an obstacle you bumped into while looking at paintings. Rather, the sculpture was something that bumped into you.
Interview with Lise McKean
LM: Let's jump in the deep end and start by talking about your interest in dada, surrealism, fluxus, and the book your co-edited The Exquisite Corpse: Chance and Collaboration in Surrealism's Parlor Game. Let's hear about how these interests seep into your art work.
TD: My interest in surrealism and dada relates to my interest in the irrational. Like the surrealists I'm interested in circumventing certain aspects of culture that cause us to produce in certain expected ways. For my own artwork, I try to plumb areas I can't predict. What excites me most of all is making works that surprise me in some way.
So on the level of how I work, it's important to me to have an element of surprise in the way the works come out. On a level of almost ideology, I'm sympathetic to the surrealists who were trying to make artwork that was not culturally predetermined. They used dreams as source material, or collective games like exquisite corpse. No one person can control the outcome. They were trying to make work that was rooted in the irrational and beyond any one person's control.
LM: I've been following your work since the mid-1990s and am intrigued by how you explore ideas both conceptually and formally. It seems to me that several of your major bodies of work—Lawns, Frame b, and Financial District evoke questions about in-betweenness. What interests you about interstitial spaces?
TD: I'm interested in how we navigate the physical world. My interest in the shapes of lawns involved me standing on the sidewalk, looking through the camera, and pointing it down from my particular height to find a place to get the whole lawn. Lawns pieces allude to the fact I had to collect that information to make the photograph. That carries over into later works in which I explore the form of spaces between buildings. It also alludes to the fact that the spaces are there for bodies to move through, and they're also made by bodies moving through them. Spaces where public interest intersects with private property are spaces for walking, collecting garbage, and countless other activities. How our physical world resolves itself in these built spaces is very much a concern to me.
LM: What kind of in-betweenness is the focus in the series of photographs you call Frame b?
TD: In Frame b photographs, I was shooting through my fingers. I started doing it in reference to the photographic mistake—you're taking a photo and your finger slips in front of the lens. It happens even more often with cell phone cameras.  As I made these mistakes, I realized I was inserting the body into the photograph. I liked having the body as a literal framing device for the photo. Usually the framing done by the photographer's body is unseen because the body taking the picture is behind rather than in front of the lens.
LM: Body Frame was one of the works from Frame b that I included in the show I brought to India. Viewers were intrigued by it and had all sorts of interpretations of what they were seeing.
TD: In many of the Frame b photos my fingers ended up looking like naked legs. So that brought up the idea of nakedness, and brought into play the idea of voyeurism. Frame b conjoins ideas of landscape, voyeurism, and the male gaze. I was humorously referring to all these in a very ham-handed way, if you will. Frame b was a continuation of work on the body and landscape that became in The Financial District a more concerted investigation of the body within an economically determined space. I started taking photos of spaces between buildings in 1995. When the financial crisis hit in 2008, I wanted to address specifically the idea of the body within a financial framework. The body is something we all have, and as units within a social system, the body is part of the social contract: everyone's body should be taken care of. But this clearly wasn't happening. Voters were misled or misguided into opposing taxes and other instruments that could bring money into systems that could direct it to social services. At the same time political bodies and institutions took advantage of the fears of voters so they could redirect money away from social services.
LM: You mean 2008 was a windfall for policies that take away money for public services for people who most need it and give money to the for-profit sector.
TD: Yes, I wanted to address the broken system and ask what would have to be done to direct more money into the social sphere so people could recover. But there was a lot of resistance from large financial interests who wanted money to keep flowing to them. I wanted to reinsert the body—the bodies that were being ignored—into the financial system.
LM: Again your approach is both literalist and witty. Just as you inserted your fingers into your Frame b photos as a shout out to the body on the other side of the lens, in the Financial District you juxtapose photos of the sky as framed by buildings on the four corners of LaSalle Street intersections with photos of your bare body, and particularly your butt. What's going on with the contorted poses and mooning?
TD:  I wanted to pose my body to mimic the shapes between the buildings and use the juxtaposed photos as something to meditate on and then write about. Most of the photos show my naked butt, and the way I'm bending over is more than suggestive. In fact, the full title of the book that resulted from this project is Financial District: 16 Suggested Positions for the Middle Class.
LM: And I recall the photos were shown in a pop up space on Michigan Avenue not far from the Art Institute. It was a fitting for Financial District to be shown in an empty, half-gutted space that itself was symptomatic of the 2008 crash. Before we get to Ekstatic Edgewater, let's pause at A Neighborhood Piazza, your installation at the CTA's Jarvis Street station on the Red Line.  Take us through how you came up with the idea and went about realizing it.
TD:  My proposal to the CTA was based on the notion of the piazza. And as it so happens there is a small square or piazza two doors down from the station in front of the alderman's office. And there's another one across the street. I lived near the Jarvis stop when I began photographing the spaces between residential buildings. For researching the CTA proposal I went to the stop, and starting at the intersection of Jarvis and Greenview going east and then west, I took photos along Jarvis of spaces between buildings.
LM: So you had the piazza idea and took photos of spaces between buildings near Jarvis. How did you transform these into A Neighborhood Piazza?
TD: I was thinking about the space that people move through in order to commute to work and do whatever they need to get done outside of their home. So I made a grid out of all the photos of the spaces in between the buildings. This goes back to my interest in the irrational—I wanted to do something a little out of my control but I still wanted to refer to public space. So I made this grid and approached it very rationally by dividing it into six equal parts. And then I started making it into the artworks. For A Neighborhood Piazza, I used the entire grid and started shaping it using Photoshop. I wanted to treat it as a fabric.
LM: By fabric do you mean that you wanted to treat it as a continuous piece?
TD: Yes, I shaped it to be flowing. It was no longer a grid. I reduced the fabric to one color by reducing the grid of photos to the dark and light areas that emphasized the connections between the different photos. This led to a lot of the photographic information being dropped out.
LM: So this sounds like the fabric became one color, with the light and dark shades creating a lot of texture.
TD: Like a silhouette. I floated that fabric in front of a full color grid of the spaces between buildings. So you could see pieces of the houses and trees, and it seemed as if you were looking at complete houses. But you weren't. You were looking at pieces of houses that connected to each other. You were looking at the spaces. I used the two things, the fabric and the houses to make a shallow space become a piazza of sorts. And inside the piazza I placed a couple of trees that formed a circular flow to evoke the changing seasons. I wanted the piece to represent the flow of time and people through this space.
LM: And the flow of people is literal too, because the work flanks the stairway leading to the platform.
TD: Yes, passengers flow in and out of the train, along the platform, through the station, and up and down Jarvis—and of course up and down the Red Line.
LM: To follow up on your invocation of piazza. The fact that you call it a piazza rather than a square, plaza, or place, is prompted by your many Italian connections: your heritage, your Italian wife, teaching in Loyola's Rome program, creating work that references Italian architecture, with some finding their way into collections in Italy. Can you talk about your Italian connections and how they come into this work.
TD: My past is infused with my mother talking about her Italian family. My grandparents were immigrants to Ohio. My mother told us what it was like to grow up as the daughter of immigrants. Marrying an Italian woman deepens my ties to Italy. Being in Italy confirms my preference for neighborhoods that are mixed, made up of people from various backgrounds. The piazza is also part of this Italian connection. It's where people gather. They enjoy going and being there.
LM: It's a place to talk to friends and strangers and watch people.
TD: Yes, it's a gathering place. In this case the CTA station is a place that brings people together. It's a place where people observe each other. For regular commuters—I go downtown the same time every Friday—you come to notice the regulars and the people who are new.
LM: The CTA is a kind of moving piazza. Does your CTA work draw on anything particular from the Italian aesthetic tradition or is it more about a way of being in space and time?
TD: It's funny because my mother who was the Italian side of the family had a very laissez faire approach to mealtimes. She insisted we had dinner together but was pretty relaxed about how we went about it. My wife has a very different approach. Dining is a ritual, it's sacred. You eat things in a specific order. It's rooted in communal enjoyment, of being together in space and time. The nutritional aspect of eating is incorporated into communal space. I'm always impressed by the importance of communal space in Italy.
LM: Talking about communal space brings us to Ekstatic Edgewater. It's your current show at the Cultural Center, a public building that creates a communal space for artistic and cultural life in Chicago. I used to live in Edgewater and it's currently your neighborhood. What's ecstatic about it?
TD: Ekstatic Edgewater is kind of a comic title. Edgewater is a quiet neighborhood. Once I started the CTA project, I started looking more closely at where I live. Once I saw a sign "Edgewater-Rogers Park" on a viaduct. It joins the two together even though they're usually thought of as two separate neighborhoods.
LM: Your new work straddles photography and sculpture. I remember once you showed me a tangerine peel that you were letting dry out to see what form it would take. Ecstatic Edgewater has work whose forms aren't unlike that tangerine peel. Can you talk about this new body of work that's in both paper and metal? And don't leave out how your color tests figure into it.
TD: A few different things are going on there. The Jarvis pieces in Ecstatic Edgewater are the ones that are orange. They're the first ones I made after the CTA project. I wanted to keep the work connected to a place in time as in photography, but I wanted take it in a different direction. I wanted the work to be more tangible and material than a photograph—to interact with space in a more visceral way. So this led them to move into three dimensional space.
LM Is that where the sculptural forms come in?
TD: With the sculptural I'm circling back to where I had come from. In the late 80s and early 90s I started making photographs of landscapes in order to explore sculptural shapes. I wanted the shapes to come from photography.
LM: What's the role of photography in Ecstatic Edgewater's exploration of shape and dimensionality?
TD: I came to see photographs no longer as images but as collections of data. I treated the camera as a data collection device. So I wanted to use that data to generate sculptural objects that nonetheless had an indexical connection to a time and place, as does a photograph. I wanted to keep the indexical connection, but to have the thing making the connection be a three dimensional object. At the same time I wanted an element of irrationality, an element of surprise in the pieces. In order to do that I cut up the Jarvis grid of photographs between buildings into equal parts, meaning I had no control over what was in each part. Then I decided to manipulate each part. The manipulation took the form of laser cutting information from the photo into heavy paper and then draping the laser cut paper on the wall into a variety of shapes.
LM: What do you mean by information from the photo?
TD: I had the computer follow contour information between light and dark areas in the photo.
LM: What is being cut out by the laser cutting?
TD: It follows the lines. I don't have a lot of control over the cutting. It follows the lines where two areas meet. It's often a dark and light area; or it can be two sides of the line.
LM: Let's get into color.
TD: The pieces called Samples Series are different because each one is a particular photograph, whereas the other ones are collections of photographs. Using Photoshop I averaged the colors in the photograph to come up with 14 different color positions.
LM: Is 14 a number you chose randomly?
TD: The color wheel usually has 12 so I chose to go two beyond the color wheel as a way of going beyond conventional color theory. Then I organized the colors according to the amount of surface area each color covered in the photograph. I organized those colors on the z axis. That's why it looks like a target.
LM: So color is indexical. The center color covers the least amount of area in both the work and in the photograph.
TD: Yes, although there's a certain amount of interpretation going on there.
LM: What about the cut outs in the Sample Series?
TD: As in the Jarvis works, the information was water cut through the metal. The Sample Series works reference Josef Albers in wonky ways. They have holes in them. They have the target, which is one version of perspectival space. The smallest space is in the center. But what I cut into that is another representation of perspectival space from the camera. The holes cut through the metal create a tension with the colors printed on the metal. And I love the way the perforated steel looks as stylized as Chinese cloud paintings. But it's the opposite because it's not a repetition of similar marks. I like that it references some kind of idea of infinity and at the same time references another kind of artwork.
LM: There's something distinctive, even unusual about the palette in Sample Series. It has a synthetic, inorganic feel to it. Is that from averaging all the colors in each photos into 14 colors?
TD: The tool in Photoshop samples individual pixels, and each pixel can be of different intensity. You can get a huge range when using this sampling tool. Simultaneous contrast is the way the position of colors in relation to each other affect our perception of them. Visual color mixing is used in printing technology, in which dots of different colors sit next to each other. In some ways I'm exploring in a different media problems experienced by painters and chemists in the nineteenth century. For me, one solution might be to average everything mathematically. Some artists have done that, for example Jason Salavon has a number of different projects using color averaging. Getting back to what you said about the palatte not looking like colors in photographs. I don't know what to say.
LM: There are a lot of variables go into the making of sampled color.
TD: The color you end up with is different from what was anticipated. I see that as another chance operation. I've been talking to some people about applying algorithms to average a color group, and send it through the system and see what happens—send it to my printer and see what comes back to me. There's a student in my class who's a programmer and I'm going to work with him to develop an algorithm to average color values. The slightly different thing we're doing is choosing 14 different positions and then averaging within each position.
LM: What's next?
TD: I'm not sure I want to give more control to the computer with the algorithm, but I'm definitely going down the road of using more chance operations. I'll be looking to balance chance operations and things more determined while maintaining an indexical link to a place in time.
Mark maker, mark maker, make me a mark.
The intentionality of mark making creates a moment where something about the mark maker's being is revealed.  Captured in the mark itself are a litany of codes and codifications that stand beside something unique to that artist's gesture.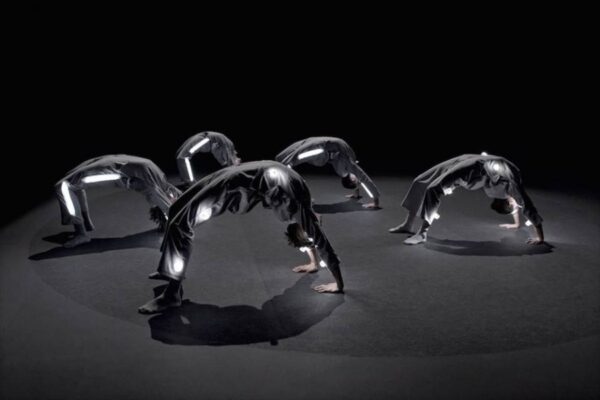 October 23, 2016, 1-4PM
Work by: Julien Prévieux
Julius Caesar: 3311 W Carroll Ave, Chicago, IL 60624
2. Missed (and Other) Connections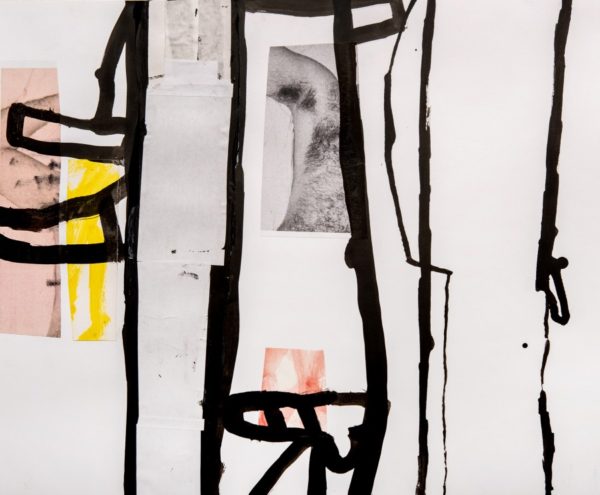 October 23, 2016, 3-6PM
Work by: Judith Brotman and Fraser Taylor
Riverside Arts Center: 32 East Quincy Street, Riverside, IL 60546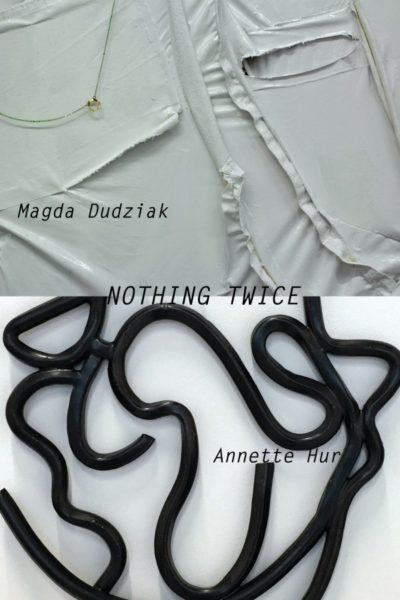 Work by: Magda Dudziak and Annette Hur
October 21, 2016, 7-11PM
Heaven Gallery: 1550 N Milwaukee Ave, Fl 2nd, Chicago, IL 60622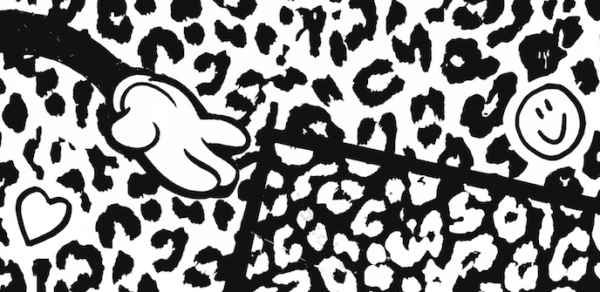 Work by: Julia Arredondo
October 23, 2016, 12-4PM
The Hermosa Walls: 2306 N Keeler Ave, Chicago, IL 60639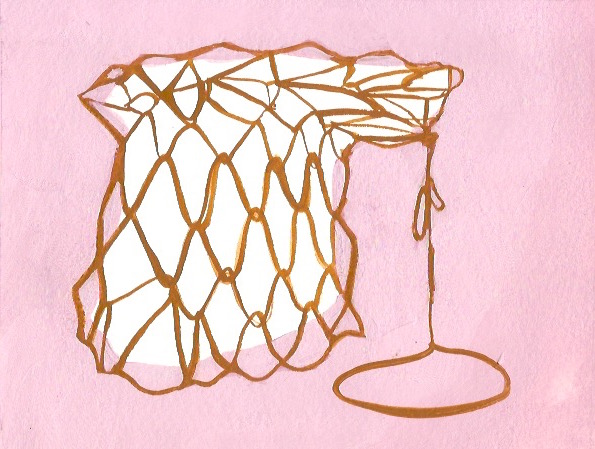 October 22, 2016, 7-10PM
Work by: Kate Perryman
The Learning Machine: 3145 S Morgan St, Chicago, IL 60608
Hey Chicago, submit your events to the Visualist here: http://www.thevisualist.org
by Pamela Fraser
There are so many separate issues involved in the still-unfolding story of public reaction to Kelley Walker's exhibition Direct Drive at the Contemporary Art Museum St. Louis, one barely knows where to start. At issue is not only the specific art works that have proven offensive to many people, but their celebration in a system in which value is created by a small group of people—gallerists, critics, collectors, and curators—without any indication of work's worth within public culture. After all, Walker's artwork has been widely circulated in the most elite sector of the international art world for years, and one of the works in the center of the controversy, Black Star Press, went to auction in 2010 estimated at £500,000-700,000. Yet like most contemporary art, the work is largely unknown outside of the art world. The institution then, in both general and specific senses, is to be blamed for a situation in which a museum has decided that their self-determined expertise trumps consideration of the public sector. The faults of the specific museum—its lack of transparency in handling concerns, an overall bungled response to protest—are part and parcel of larger issues that keep contemporary art from even coming close to being the liberatory tool it pretends, or (more generously) strives to be.
This story should serve to make a lie of the art world apparent, that many contemporary practices appear to be culturally savvy because they co-opt the language of critical engagement, but do not really foster wide and meaningful cultural engagement. Ideas of participation and democracy are rhetorically popular, but often not at all evident. In the case of Walker's work, the museum and others have basically asserted that protesters are wrong to interpret the work as a demeaning representation of African-Americans because a cultural critique they believe the work enacts is not being understood or appreciated. But even if there is cultural critique in evidence, it is one that many see as glossing over or denying subjectivity to the subjects portrayed. The museum's action's in the wake of protest has made it clear that this is something they either do not understand or appreciate.
Let's start with a basic overview. A successful white artist makes work that appropriates a variety of media images of African-Americans. These include a painful picture of a 1960s civil rights protestor being attacked by a police dog. (Similar imagery was utilized in Warhol's 1964 incorrectly titled "Race Riot" series. Warhol's images were appropriated without permission from Life photographer Charles Moore's shots of a peaceful protest that was broken up violently by police. The term 'race riot' is a troubling and unsympathetic phrase. Moore sued Warhol and the issue was settled out of court). It should be said that images of police violence toward African-Americans are especially fraught in the wake of countless recent videos that have captured the unnecessary deaths of unarmed citizens at the hands of police who see them as "criminal" simply because of their race, and this includes the 2014 killing of Michael Brown in nearby Ferguson. In Kelley Walker's works utilizing the image of protester being attacked, repetitions of the image are oriented various ways and interspersed with photographic imagery of smeared chocolate. The exhibition also includes the work Schema, a large scale appropriation of a King magazine cover in which rapper Trina is pictured in conventional magazine cover fashion, staring directly out at the viewer. Her image is covered with scanned streaks of squirted toothpaste. It's hard not to equate the chocolate and toothpaste to bodily fluids, but they lose their messy, viscous nature through Walker's manipulations, by scanning and repetition. The press release on the museum website tells us that Walker's repurposing of these images 'subverts signifiers,' and is done "in order to destabilize issues of identity, race, class, sexuality, and politics," a sentence I have read over and over, and am still not sure what it means. Since it mentions things that already have destabilized status, it doesn't make sense to destabilize them. I imagine then, that it is meant is that he seeks to demonstrate actual destabilization through pictorial destabilization. Whether this is a valuable artistic strategy has been put to a test by many viewers' interpretation of the work itself as offensive, painful, and careless, and therefore in fact "destabilizing".
For those paying attention, it has seemed that Walker's work is part of a long-running dialogue concerned with the emptying of meaning in mass-circulating imagery. This thesis—that imagery becomes completely meaningless through repetition—has certainly been disproven in this case, demonstrating what Fred Moton asserts in his book In the Break: the Aesthetics of the Black Radical Tradition, that "(t)he history of Blackness is testament to the fact objects can and do resist". Citizens in St. Louis have found these images—mass-circulated or not—can and do have meanings. This necessitates continued thinking about the value of, and ethics of appropriation. In its early days, artists like Sherrie Levine and Richard Prince created work using appropriation to challenge the artistic canon and/or consumer culture. Earlier, Andy Warhol's appropriated newspaper images captured the emotional numbness that the mass-circulation of images can cause. But a couple of years ago, Richard Prince's use of photojournalist Patrick Cariou's work became a well-publicized legal case that raised questions about the value of appropriation as a tool of critique when appropriated imagery does not represent power. After all, it means something different to appropriate corporate imagery than it does to appropriate an individual photographer's work. In the Prince/Cariou case, Prince became a popular cause, with many prominent critics championing his side and arguing that the case represented the absolute freedom artists must have in choosing imagery. Many didn't appreciate Cariou's position of wanting credit or compensation, or appreciate any challenges to a definition of artistic freedom based on power imbalance (see the essay "The Freedom to Oppress" by Eunsong Kim and Maya Mackrandilal for an excellent discussion of the symbiotic relation between art, power, and oppression that this kind of artistic freedom is dependent on).[1] Perhaps the CAM Walker exhibition will better expose limits to artistic freedom, when it encroaches on a collective desire for dignity that anyone concerned with civil rights, justice and equality should be able to at least understand.
This particular institution has made several mistakes and continues to lose opportunities to right its own wrongs. They were slow and opaque with responses to public upset at a panel discussion, and to their own staff members' letter of protest. The solution to build a wall around the show instead of taking it down demonstrates their lack of understanding of the nature of the situation, and their introduction of new spurious wall texts that profess the work addresses race and gender inequities. Public reaction erupted at a September 17 lecture, at which many audience members became upset by Walker and the show's curator Jeffrey Uslip's failure to adequately explain the intention of the work. This was surprising considering such concerns about the work have been raised before. In a 2010 issue of Parkett, artist Glenn Ligon examined Walker's use of African-American imagery and while acknowledging the complexity of the politics of representation, proposed that Walker's interest in African-Americans demonstrates African-Americans vital role in American culture, and suggested that Walker's works embodies the "American Dilemma" that is our current racially unequal society.[2]
But at the public discussion, Uslip apparently ended the public discussion abruptly (for which he later apologized), and for many, left the impression that Walker's use of images of Black people was careless at best. The public continued to express the pain of having to see these images, and some expressed the sadness and confusion of having to try to explain the work to their children. On September 18th, three CAM staff members wrote an official letter of complaint about the racial insensitivity of the show, and artist Damon Davis organized an exhibition boycott shortly thereafter. Within a few days, the artist, museum and artist's gallery issued statements addressing the controversy, and the artist issued an apology for the pain the images caused. Paula Cooper Gallery's statement deflected criticism with the trope 'artists ask questions, they don't answer them,' and asserted that the use of already-circulating images abdicated Walker of responsibility. The statement told readers that it was "the artist's and the gallery's wish that Direct Drive may provide the impetus for a renewed and much needed dialogue about race and representation, in St. Louis and elsewhere", which seemed not to recognize that the very reason we are talking about this important issue, is because people have found the artwork in question to be troubling. Lastly, the gallery statement asserted that it would be would be "censorship" to remove the work. While it is true that defining censorship is not always clear-cut, it usually occurs in relation to the maintenance of power, not in cases where an offense perpetuates a history of maligned representation and reality.
A few days later, CAM Director Lisa Melandri issued a statement expressing sorrow for the museum's appearance of racial insensitivity, and apologized for the unclear articulation of the value of the show. Addressing a call to remove the work, she announced that instead of cancelling the show, it would continue enclosed by a wall so that people could make a choice about seeing it or not. This decision and her characterization of it seemed to demonstrate that the museum did not fully understand the nature of the criticism. "CAM has a history of showing controversial artists," she wrote, "we have shown works that have challenged common sensibilities and presented work that has critiqued, in a difficult way, misogyny, patriarchy, homophobia, and the military industrial complex, among other issues…Despite the debates and discomfort these exhibitions generated, we never removed them." Similar to the Cooper statement, Melandri's statement implies that she doesn't know that it is entirely different to offend members of a historically disenfranchised group than to challenge the status quo. Institutional critique doesn't challenge the powerless or the underrepresented, historically it has done just the opposite, challenging exploitation, injustice, and oppression.
In order to quell criticism, new wall texts were employed that describe the work with a silly literalism that seems to belie everything that has ever been said about the work before. In the text now describing Schema, Trina is said to be empowered because the piece is so large and because she is gazing at the viewer. The toothpaste squirted over her body is said to represent the artist's desire to be seen in an artistic lineage with Jackson Pollock, and "to critique how mass media tends to diminish trauma, sanitize disaster and struggle, and 'whitewash' events or people that are not given appropriate attention, sensitivity, power, or empathy".  In the new didactics—Walker's references become cringe-worthy metaphors—and he is a champion of the disenfranchised.
In a 2005 essay entitled "How Andy Warhol Did Not Murder Painting but Masterminded the Killing of Content," Francesco Bonami discusses Warhol's apparent emotional detachment to actual suffering subjects pictured in his works, asking "whether we can still accept Warhol's genius without questioning his moral and political detachment from the dramatic events that were reshaping a society in which he, as an artist, was living and prospering".[3] While questioning the ethics of his use of tragedy, he suggests that Warhol was able to avoid a total ethical lapse by his specific aesthetic transformation of the images into "dreamlike visions rather than documents".[4] But Bonami ends the essay by stating that today's world would never accept such superficial and apolitical positions from our art or our artists. I suppose the Walker case will tell us if this is true of today's world, because (revised museum didactics notwithstanding) Warholian detachment is the main ingredient in Walker's work and the same ethical questions apply. In fact, the protesters in St. Louis are basically asking the same questions Bonami posed about Warhol, and the institutional response thus far has been to pit an unexamined notion of artistic freedom against the right to basic dignity. I'll take the dignity.
[1] Eunsong Kim and Maya Mackrandila, "The Freedom to Oppress". contemptorary.org, April 19. 2016. Last accessed October 16, 2016. http://contemptorary.org/the-freedom-to-oppress/
[2] Glenn Ligon, Kelley Walker's "Negro Problem". Parkett 87, 2010, pp. 79-81. Last accessed October 16, 2016. http://www.thomasdanegallery.com/usr/documents/press/download_url/30/glennligon-on-kelley-walker.pdf
[3] Francesco Bonami, "How Andy Warhol Did Not Murder Painting but Masterminded the Killing of Content". Originally appeared in the catalog for Andy Warhol /SuperNova: Stars, Deaths, and Disasters 1962-1964, Walker Art Center, 2005. Accesed online at walkerart.org. Last accessed October 16, 2016. http://www.walkerart.org/magazine/2012/francesco-bonami-andy-warhol-killed-content
[4] ibid.
Pamela Fraser is an artist and Assistant Professor at The University of Vermont. She is a co-editor and author of the forthcoming books: Beyond Critique: Contemporary Art in Practice, Theory and Instruction (co-edited with Roger Rothman), which will be released by Bloomsbury Press in April 2017, and How Color Works: Color Theory for the 21st Century (Oxford University Press).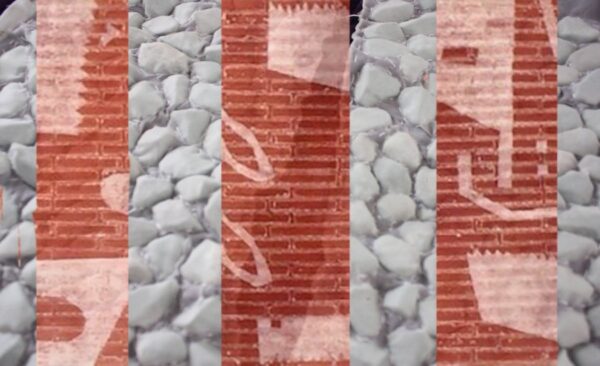 October 14, 2016, 6-9PM
Work by: Rachelle Hill and Millicent Kennedy
Northeastern Illinois University-Fine Arts Gallery: 5500 N St. Louis Ave, Chicago, IL 60625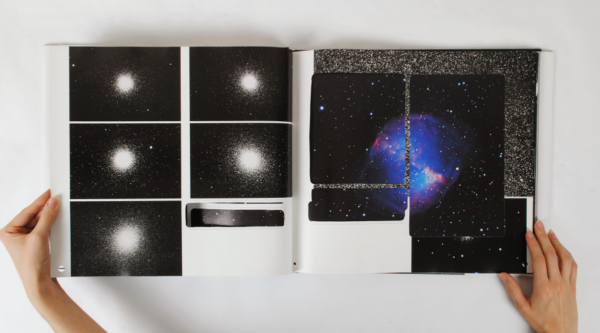 October 16, 2016, 11-3PM
work by Matt Ericson, Angela Lopez, Matt Martin, Jaclyn Mednicov, and Chris Wille
640 Lincoln St, B24 (Basement), Evanston, IL 60201
3. Do You Have Cents for Nonsense?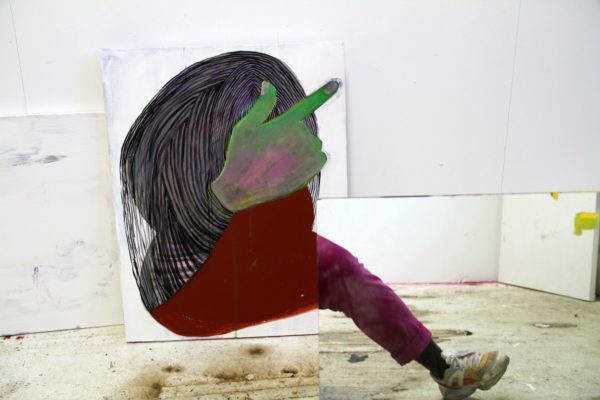 Work by: Selina Trepp
October 15, 2016, 1-3PM
Cleve Carney Art Gallery: 425 Fawell Blvd, Glen Ellyn, IL 60137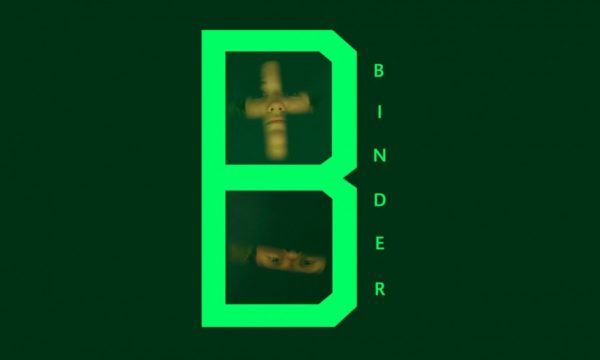 Work by: Daniel Luedtke
October 15, 2016, 6-9PM
Roman Susan: 1224 W. Loyola Avenue

October 15, 2016, 6-9PM
Work by: Steve Becker, Margaret Buchen, Eleftheria Lialios, Falyn Huang, Yoonshin Park, Michelle Richardella, Leo Selvaggio, John Sharp, Lowell Thompson, Kevin Valentine, Chuck Walker, Mariusz Zaleski, BJ Allen, Christopher Bednash, Heather Bella, Erin Cramer, Stephen DeSantis, Michelle Graves, Ania Greiner, Lilli Kayes, Kaitlin Kostus, Jenna Mishler, Michelle Richardella, Jamie Thome, Kevin Valentine, Jessi T. Walsh, Jamie Weaver, Jeff Abell, Colette Wright Adams, Sherry Antonini, Lise Haller Baggesen, Hannah Batsel, Erik Brown, Pate Conaway, Erin Cramer, Misty De Berry, Janelle Dowell, Hale Ekinci, Hannah Evans, Tiffany Funk, Jason Geistweidt, Jojo Baby, PC Gooden-Smiley, Laurie LeBreton, Carron Little, Stephanie Lupu, Nathan Mason, Catie Olson, Mel Potter, Miriam Schaer, Cathi Schawlbe, Jet Traverso, and Nancy VanKanegan (Curated by Eden Ünlüata, co-curated by Colette Wright Adams, BJ Allen, and Michelle Graves).
Uptown Arts Center: 941 W Lawrence Ave, Chicago, IL 60640
Hey Chicago, submit your events to the Visualist here: http://www.thevisualist.org