As a kid, I felt betrayed by the cheery optimism peddled by Disney. My sisters and I were raised on the stories of Hans Christian Anderson, gleaning magic from the gloom and gore of The Little Match Girl, The Red Shoes, and The Little Mermaid. When Ariel wasn't turned into sea foam at the end of the 1989 animation, I thought, (in 8-year old terms): What the fuck was that?! I found the idea of pitting one's desire against excruciating pain thrilling and, indeed, necessary for any sort of moral to resonate. After visualizing little red shoes dancing away on severed legs, anything G-rated will inevitably disappoint.
I never asked during the course of our interview, but I'm guessing that Portland-based artist Emily Nachison had a similar childhood experience. In a recent artist talk, she cited a German folktale, The Seven Ravens, a story about a girl who frees her seven brothers from imprisonment in a glass mountain by cutting off one of her fingers to use the bone as a key. Nachison was drawn to this particular tale, firstly, for its depiction of glass, (her media of choice), as a simultaneously ethereal and earthly substance that combines the allure of a crystalline surface with the weight of a tomb. Secondly, she was inspired by the relationship between body and natural world. Like the girl's finger, much of Nachison's work hints at the possibility of portals—keys—leading to realms a bit more magical than the world we currently understand to exist.
Though curious about fairy rings and New Age pseudo-spirituality, Nachison is equally versed in Victorian approaches to nature in decorative arts. Her installations are clean yet luminous, featuring pieces created from kiln-formed glass combined with few elemental materials such as leather, horsehair, and stainless steel. Her work can suggest a tangled wildness—a ghostly apparition of nature rendered in delicate glass. Equally, it can bring to mind an alchemical process developed in a laboratory and exhibited in a museum of natural history. Or, Nachison can draw from craft-based traditions of weaving and metallurgy, creating objects that are best understood when worn on the body or held in hand.
Regardless of scale, Nachison's process is ultimately the subject at hand. Glass making is at once highly scientific and a bit mysterious. To create her forms, the artist casts specimens collected in nature—mushrooms, crystals, and branches—manipulating the molds by hand to construct an uncanny landscape, increment by increment. Then, she meticulously measures her silica mixture, pouring it into the molds to be fired. The alchemy behind glass production—transforming sand into something of profound value—illustrates humanity's capacity to master materiality, creating things that are functional and beautiful from raw earth. In the midst of all her scientific calculations, Nachison still manages to question our understanding of the world and how we quantify its forces. Alluding to the history of scientific advancement, her work embraces the unknown, suggesting there are always multiple truths—it's up to us to remove the finger and surrender to the magic.
I spoke to Emily Nachison last summer in her studio.
Sarah Margolis-Pineo: Has the natural world always played a significant role in your life, and subsequently, in your work? How has your relationship with the natural world changed since relocating from Southern California to the Pacific Northwest, (by way of Baltimore, San Francisco and Detroit)?
Emily Nachison: It's always been a part of my life, but since moving to Oregon, spending time outdoors has become central to my practice. As a child, I liked to sit and count things in the backyard, and then in undergrad and graduate school, I became interested in folklore and Victorian traditions of categorizing and cultivating nature. I like to consider the ways we organize and think about nature. What does it mean to create a garden? What does it mean to impose order on the natural world? My work started as being about nature and our relationship with the outdoors, but slowly, it's become more about the ways we quantify it—trying to understand and create meaning from every encounter. Since moving to Oregon, my inquiry became more about my own experiences–about foraging and gathering.
I grew up in Southern California in a pretty New Age environment, and that colored my perspective for a very long time. I'm very interested in science and how we understand the world, but I'm also very interested in the desire to find some sort of magic in nature—even if it doesn't exist. For me, making work is a way of having another headspace to go into. I go outdoors to seek inspiration, and in the studio, I use that experience to wander in alternative space. This is where nature and magic come together, and that combination of forces is revealed in my work.
SMP: Besides the outdoors, where else do you go for inspiration?
EN: I cite folktales, certainly. The mushroom cycles, Portal (2012) for example, references these portals to other realms called Fairy Rings that are found in folktales. The mushroom cycles in my work are based on an actual type of mushroom called an ink cap. As they die, they release spores and melt into a puddle of ink. Reading about the ink cap mushroom began my interest in transition cycles, and I started exploring the transmutation of mass. From there, I began thinking about concepts around alchemy—transforming one material into another, as well as physics and the conservation of mass.
EN: Doing any sort of research about alchemy on the Internet usually makes me feel like I'm reading Harry Potter fan fiction. It was seeking out a more credible source that led me to the Beinecke Rare Book & Manuscript Library at Yale University. The Beinecke houses a collection of alchemical manuscripts from the 14th to the 17th century. The Beinecke alchemical manuscript collection was founded by Mary Conover Mellon, a follower of Carl Jung who introduced his theories to the U.S. She went around buying manuscripts that he had used for his research into symbols and archetypes that led to his theories of the collective unconscious. I received a research grant to travel there, and I met with curator Kathryn James, who shared incredible works with me including the Voynich manuscript, which has its own cult following. The Voynich is from the 14th century and has all these incredible drawings of plants on vellum. At the time, these plants hadn't been cataloged or studied to the extent that we know them today, and I found it fascinating that people were drawn to render them in such detail. Plants have a certain magic, and that was made clear looking through the manuscript.
SMP: So much of the evolution of human knowledge really demonstrates how little we do know about the world. Opening up the potential for magic is not only exciting, but it seems a necessary counterpoint to scientific understanding.
EN: People keep coming back to it! We accept that it doesn't exist, yet it's a constant theme within every cultural zeitgeist.
SMP: Can we talk about your use of glass? What drew you to it as a material coming from fiber and soft sculpture?
EN: In grad school, I had my world blown apart by a visiting critic who told me that all of my exploration into Carl Jung, the collective unconscious, etc., was all very New Age. I had no idea! At the time I was totally distraught, but it forced me to turn a corner. I began reading about the Victorian Age and the idea of lamenting the loss of nature. The Victorians created fake ruins with fabricated signs of age to solicit a sense nostalgia thus turning the natural world into something decorative. Glass became very popular during that time. It became more affordable. Paxton's Crystal Palace was opened. Due to my interest in this time period, I became interested in using glass as a material. I wasn't able to begin working with glass until I came to Oregon, where I first had access to resources and expertise in kiln-formed glass thanks to Bullseye Projects, an affiliate of Bullseye Glass Company.
EN: In my work I'm interested in transformation and how culture shapes our relationship with nature. Glass goes through an amazing chemical transformation when it is created and also has a physical preciousness and a culturally derived value. I'm interested in playing with these aspects of the material. Additionally, glass, for me, has a memorial tone. By casting natural objects, stones, plants, shells, etc., into glass, I transform them into relics. I give material form to something ethereal. Each piece is like a ghost.
SMP: The way you piece elements together to create a whole strikes me as possibly having roots in fiber.
EN: The unification of individual units was definitely part of my fiber education. My first forays into installation as a student consisted of elements, made in the studio, that were then joined in the gallery space. My work in in grad school and directly after moved away from this practice as I developed monumental scaled works where the elements were indistinguishable from the whole. Working in glass, however, brought this way of working back since scale is limited by the size of the kiln. One could argue that this practice is as rooted in glass—stained glass, mosaic, murrine, as much as it has roots in fiber.
SMP: You mentioned that the way you create these forms is very intuitive and, looking at them, I can certainly see more formal sculptural representation infused with the mystical—a combination of material and immaterial. Is it possible to describe how the forms come to be?
EN: The process of casting glass is not an intuitive process—it's very much about applying correct calculations to produce a specific outcome. One of my favorite steps in glass casting is doing the weight calculations where you fill the cavity of your mold with water, measure the correct amount of water, and then you do a little equation to figure out how much glass that equals before measuring and pouring the glass into the mold to be fired. I like how working with glass forces me to slow down, think, and count. Before I was making very intuitive, somewhat aggressive work. This is a whole different pace.
Nachison's process is described in a short video by Half-Cut Tea.
EN: It's through the process of creating and casting the wax forms that the intuitive part comes back in. What I do first is create a silicone mold of a natural object and then cast it in wax, I then spend time combining it with other cast wax forms, letting the individual pieces fall away through heating and reforming it. It's easy to get lost in that.
SMP: There is so much mystery surrounding glass production still. Even in the Pacific Northwest, home of the studio glass movement, where glass production is perhaps more accessible than most places, there is a high-level of skill and access to resources that keeps the craft very shrouded and exclusive.
EN: Because of that, you don't see glass appear in sculpture that often. When it does appear, it feels really rarified and special. I've always wanted to create work that feels like a relic—something captured in time, and glass works well for me in that respect.
SMP: I'd like to discuss the scale of your work. Some pieces have a very Craft-ness to them in that you can imagine the weight of them in hand or the feel of them being worn, whereas others definitely draw from the experience of a Fine Art sculptural installation. Is presenting these two shifts in the embodied relationship with the work crucial for you?
EN: My recent solo exhibition, The Realm of Quantifiable Truths (Bullseye Gallery, Portland, OR, 2014), was the first time I have used such a dramatic scale shift, but in all of my work I want the viewer to become aware of their body as they move through the space and also how they would relate bodily to each work. Combining these two types of relationships in one exhibition heightens the viewers' awareness.
In addition to embodied installations, which make us conscious of space, I included works that referenced the human skeleton. I created the segmented branches to reference human finger bones. I was thinking about the idea of the finger as a form of measurement—using the human hand as a proto-ruler. The necklace-like pieces definitely speak to really heavy, unwieldy jewelry, but I also intended for the pieces to look like vertebrae. All together, the exhibition resembled a dismembered body that was been put back together again.
SMP: Can you imagine your work existing in a public venue besides a gallery?
EN: I'm not interested in moving existing works into non-gallery spaces, but I am interested in responding to and making work for specific venues. I am currently working on an installation for a three hundred year old barn in northern Scotland. Working in this entirely different space and responding to the environment and folklore of the area is a fantastic challenge. The installation will open in the summer of 2016.
I would love to work inside a greenhouse. In particular, the large glass and steel structures that were popular during the Victorian period. These spaces embody many of the ideas that ideas that I explore in my work. Certainly working in a space like this would impact the form and conceptual direction of my work. I have been wanting to make work related to evaporation, but it makes little sense to pursue this in a gallery. A glass house, however, might be the ideal place.
Emily Nachison, born in San Diego, California, received a BFA from the Maryland Institute College of Art in 2006 and a MFA from Cranbrook Academy of Art in 2010. Nachison lives and works in Portland, Oregon and is currently the Fiber Department Chair and a Visiting Assistant Professor at the Oregon College of Art and Craft.
Currently, Nachison's work is featured in the exhibition, Dark Ecologies, on view at Bullseye Gallery through March 28.
www.emilynachison.com
All photography by Dan Kvitka unless credited otherwise.
The highway passes quickly through Summerville, Georgia. The roadsides fill with small houses, businesses, and the ghosts of fastfood architecture. It is easy to miss the turn to Paradise Gardens. The houses that surround Howard Finster's home, installation, and "life's work" part suddenly to reveal the expansive sculpture gardens, rambling buildings, and layer cake tower of the World's Folk Art Church.
It is easy to think we know Howard Finster, "man of visions." His paintings grace the covers of pop albums. His portraits and hand painted words fit into our perceptions of an outsider artist. He was outside enough to be embraced by the art world and savvy enough to know how to eat up the celebrity that came along with it.
Paradise Gardens is empty, as I arrive. I talk to the attendant about the slowly unfolding and changing history of Paradise Gardens, hear his stories of coming to visit on a school field trip and being told to return to church on Sunday afternoons while peeking through the fences at Finster working. As recommended, I start at the back corner, and, before I get there, my preconceptions of Finster fall away.
Paradise Gardens is a stubborn refusal of the outside world that embraced his artwork and public persona. It resists visual and economic consumption. It arises from an unassuming, largely poor, small Southern town that, at best, tolerated his work during and after his lifetime. The World's Folk Art Church, the most striking and visually alluring building, has been closed for decades due to structural concerns. The work of other artists and admirers intermixed with Finster's work blurs lines of authorship and individuality. Paradise Gardens is full of beauty and wonder, but it is also full of Finster's enormous collections of the "inventions of mankind" that, under different circumstances, would be called hoarding.
Life and death comfortably coexist in Paradise Gardens. The area surrounding Paradise Gardens abounds in life. Workers repair the sewer outside the fence. Neighbors come and go without giving Finster's Mosaic Garden and paths a second glance. The Casket of the Unknown Body, which used to have a viewing glass so visitors could see the girl's teeth, the constant reminders of the Christian life after death, and the many memorials to Finster embody and keep death present.
The many collections of bicycle parts, sewing machines, typewriters, Coke bottles, and more hold the lives of the people who made them and the man who placed them. They cast shadows of their original uses as they hang lifeless. The bicycles, televisions, and scraps writhing up out of the weathered, increasingly uniform mass in the center of the garden are transfigured into the Bicycle Tower and reborn into pop careers.
I recently visited an old bakery-turned-warehouse filled with tens of thousands of plates, saucers, coffee cups, teapots, ramekins, the remnants of restaurants closed in the '50's, '60's, and '70's. The stacks and stacks of plates filling the warehouse were caked in dirt, filled with rainwater, surrounded by pigeon droppings. They are a treasure trove and a filthy testament to objects. They are the left overs of failed businesses and abandoned identities and the china that holds the memories of a generation of Americans who ate at roadside diners and fraternal order lodges. Like Paradise Gardens, this warehouse full of dishes straddles the line between collecting and hoarding, between objects and memories, between life that ends and death that continues. Life and death are so deeply intertwined they are indistinguishable from one another.
I just moved to a new town, a new climate, a new part of the country that has much to teach me. I cannot help but think of making a new life, of reshaping my inward and outward habits in conjunction with the physical move. Both Paradise Gardens and the warehouse remind me that the life we have is short, that the death that awaits us is not far. More importantly, they help me hold close the fact that life begins again and again, when we move to a new place, when we wake each morning, when death comes to find us. Finster believed in a very specific idea of life after death. Whether or not we ascribe to that belief, Paradise Gardens confronts us with death and the lives that come after. It is well worth the trip.
I met Debora Delmar and Andrew Birk, co-runners of NO Space, at Cantina Riviera, on Chiapas in Colonia Roma. I recommend the lechon and the taco de pulpo asado, if they have it. We drank Dos Equis lager exclusively. In early February, in the midst of the Material Art Fair, No Space will present a show curated by Keith J Varadi at Bikini Wax in San Miguel. After establishing that they had moved to Mexico City from Bushwick, where Debora had lived at 538 Johnson Ave—you know, that house they go to in Girls—and Andrew had had a studio, I asked how the art scene in Mexico City differed from the art scene in Bushwick. After we talked, Andrew mentioned that they had no idea I was going to record our conversation and/or post it (in truncated form) online.

DD: There's not the culture here, like there is in Bushwick, of buildings full of studios. There's all these young kids coming out of art school, they're all in a building together, making work, and that becomes a stronger community. Even if the work is shitty, they're there.
AB: In a place like Bushwick, the bind is making work. I think with the arts community here, its bind is partying.
DD: There's also not much funding. The market isn't strong. There's rich people here, like Roma and Condesa are all full of rich kids who have come from rich parents—
JW: But having rich people doesn't necessarily mean that they're buying art. The Bay Area is full of rich people, none of whom are buying art. They're all buying—what are those jackrabbits with antlers?—jackalopes.
DD: It also goes hand in hand with the culture here. There is a lot of culture in Mexico, but that doesn't necessarily mean that there is an interest in contemporary art. I think that factors into there not being much of a market for young art, for what we're doing.
JW: What made you guys start NO Space?
DD: We were tired of going to every show and seeing always the same names. We wanted to contribute, to bring attention to other artists that we relate to.
AB: There's so many people living in this city, but there's so few galleries, and none of them want anything to do with the kind of art that we make. Everything's really fixed.
DD: Even outside of here, we have friends whose work we'd like to see shown here, to expose this kind of work that we like to other people from here. We don't want to be a gallery or anything like that.
JW: Why don't you guys want to be a gallery?
AB: We don't want to get this project confused with questions of money, because that changes the vision of things. With all the international artists that we invite to the show, I think the really cool parameter that we're putting is zero budget. What can you do with zero budget? The bigger we get in our own careers, the more we expect a budget, the more interesting and constricting the parameter of no money becomes, and the more creatively you have to respond. Actually, one of the things that I feel the most guilty about and that I'm kind of ashamed of, with the former No Space documentation, is that the photos are really nice. They're really white, they've been Photoshopped, and so on. I think the new thing that's going to happen is that documentation will just get shitty. I want to start using social media documentation more.
DD: We are always looking at websites like Contemporary Art Daily or whatever, or people just posting their work online. That's what we do, too. That becomes our approach to the way we're looking at art, the way we're thinking about where it will end, about where the image will end.
AB: Contemporary Art Daily is amazing, I love it, but it's changed the way we hang work, we photograph work, we make work, everything. You're making work so it goes on that website. You're hanging work so it goes on that website. You're photographing and processing that work so it goes on that website. What's the next thing that could possibly happen? It's making work that can't go on that website. Or photographing work in a way that they would never accept.
JW: What if someone wants to buy something that's being shown at one of your shows?
AB: Well, how can you stop that from happening? When we originally started, we didn't even ask prices of anything from any of the artists. If somebody was interested, we'd give their e-mail to the artists. We also decided to have no texts, nothing to read, because we were tired of the culture of walking into a show and having to read text to understand the show. People expect not to have to use their instincts to interact with the art, because there's a text there that does it for them.
JW: I was just reading something really nice about a problem in criticism regurgitating whatever it is that artists say about their own work. I think it's a similar problem to what you describe, where you read the wall text and you're like, oh great, that's what that means, or you go on the artists website and it's like, "I do x by doing y," and you're like, oh great, that's what that means, and then that artist's statement of "I do x by doing y" gets repeated by whoever reviews the show, or talks about it, and so actually it's really pointless that anyone made anything or went anywhere.
AB: It also creates this strata in which people who have less experience with art, or who know less about art history, or have less ability to place contemporary gestures into a grander context, depend on the text to understand art, as if these art objects don't relate to them or they don't have a point of entry in the art, which of course they do! If there's a shoe on a fucking tabletop in an art space, you have a pair of shoes, you're wearing them right now, and you have a table at your house, what do these things mean to you? How can you enter into the piece?
JW: Would you say that there's a through-going aesthetic through all the shows that you guys have produced?
AB: No.
JW: Do you think there's anything lost in this—not randomness, but all this variety? Does it create its own kind of homogeneity?
AB: All of the shows that we've put together come from my sensibilities about art that can be seen in my work, and Debora's sensibilities about art that can be seen in her work. It's not just totally floating. But I wonder. It could be. One thing's for sure: we're taking as many measures as possible to prevent us from capitalizing on this project financially.
DD: We like their art for a reason. Our choices come from us looking at other people's work and thinking, oh, this should be shown somewhere. It's not just about giving people a platform for the sake of giving them a platform. We don't want to have a tight curatorial thing, because we're not representing artists or something like that. Yes, of course there's common grounds between some of the artists, because they're young, but we've shown older artists, too, and we like that, for example we've picked Mexican artists that have careers outside, but their work doesn't really fit into the bigger dialogue here, the discourse.
JW: What is the bigger dialogue here?
DD: Kurimanzutto, 90s style political and social stuff.
JW: You guys are talking with a little bit of disdain towards politics in art. Am I hearing that right?
AB: Personally, I feel like if I wanted to make a change in politics, my career path would be inside of politics. I wonder if making a political art gesture to a bunch of rich people who have doctorates makes any political change. Or if talking about really, really poor, abject conditions in an art language that has nothing to do with the people that are living inside of those conditions has any effect. For me, art is its own language for itself.
DD: I understand why artists want to talk about politics, because there's so much shit going on, how can you not be affected by it? Of course! But I don't know, my interests in art became separate from those interests. Maybe art is political in itself, but for me illustrating doesn't really change or contribute so much to a change. If you were selling the pieces and giving the money for a good cause, maybe that would make more sense for me.
JW: I wonder if, at a certain point, art just serves to justify the existence of otherwise heinous individuals. Like, sure, I'm a wealthy financier who's making billions screwing the poor, destroying the middle class, blah blah blah, but look I've got this artwork, so it's cool. It kind of ameliorates their position in society.
DD: For example, the first show that Andrew and I had here, we had a show in this project space around here, and all of the students from the Esmerelda came with the teachers. They came from a pool party that they had all been at together, dressed in Hawaiian shirts—
AB: With leis and all that!
DD: —tons of people in Hawaiian shirts, and they were all super drunk, and they started yelling at me like "you're so superficial, this work has no meat, you're just a superficial bitch that has money and you don't care!" It was crazy. Even the teachers were yelling at us, telling us all this super mean stuff, until we found a way to kick them out.
AB: It was also kind of cool, because that shit just doesn't happen elsewhere. As much as we complain about the five teachers bringing their 75 students drunk as fuck to the show, and lighting off fireworks and shit in the hallway, that's also what's super cool about this place. Things are so infrastructurally underdeveloped that we can actually like build whatever we want here, and occupy positions in the landscape where there would be no space for us in other, more developed systems.
JW: How do you categorize NO Space? Can you?
DD: It's been referred to as a project space…
JW: But that seems so funny, because it doesn't seem like you have a project and it also doesn't seem like you have a space. And then, if you're a curatorial team, you're having this show in a couple weeks that is curated by Keith, so you're a curatorial team that's curating a curator…
AB: I like that!
DD: I like it, too! Because we're into what he's into. I just saw this documentary that came out about YouTube people starring in each other's videos to build audiences. It was on PBS maybe? It's called Generation Like. It explains about how likes mean power and money, in terms of influence, popularity, and so on. There was like this one kid who was a skater and he was really cool and really young, and he started getting all this money from brands to do his videos, and people wanted to take selfies with him, and put them on Instagram, because then if you're in a photo with this guy, you'll get likes. There's agencies for these people to place YouTube people with other YouTube people.
AB: Your agent talks to her agent and you guys co-star in a video, and all of your viewership goes to her account, and all of her viewership goes to yours, and you build something up together. That's kind of the way we're interested in working. Not to bring attention to NO Space, but to bring attention to artists that we don't otherwise have the means to make more available. It's a matter of taking the entire community and combining networks to form a platform for the artists.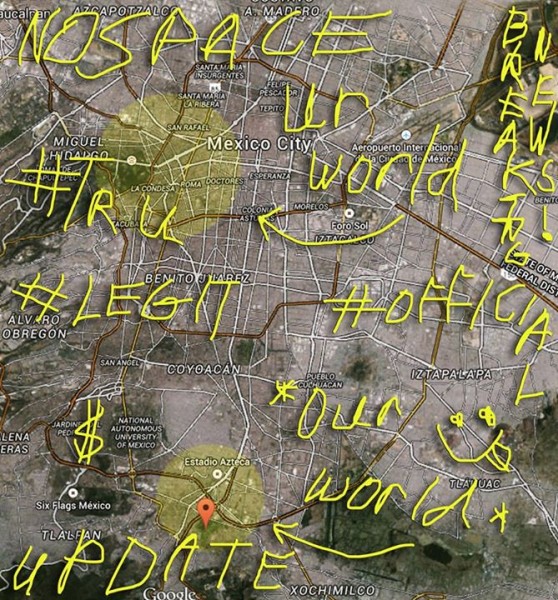 1. The Latest Sun is Sinking Fast at Hyde Park Art Center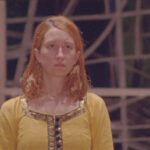 Work by Melika Bass.
Hyde Park Art Center is located at 5020 S. Cornell Ave. Reception Sunday, 3-5pm.
2. Visibility Machines at Gallery 400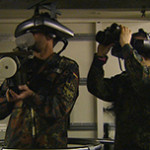 Work by Harun Farocki and Trevor Paglen.
Gallery 400 is located at 400 S. Peoria St. Reception Friday, 5-8pm.
3. Celebratory System at Kitchen Space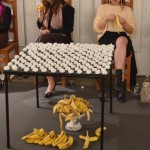 Work by Alberto Aguilar.
Kitchen Space is located at 2716 N. Monticello Ave. #1F. Reception Friday, 7-10pm.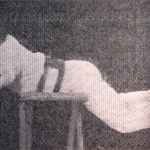 Work by Nick Bastis.
Regards Gallery is located at 2216 W. Chicago Ave. Reception Saturday, 4-7pm.
5. I Swear to Dead I'm Not God at Born Nude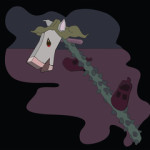 Work by Lali Foster.
Born Nude is located at 1711 S. Halsted St. #2. Reception Saturday, 6-9pm.
When reporting has become about shock, ratings and theatrics, and less about accurately and responsibly relaying news, reports like Steven Emerson's completely fictitious account of "no-go zones" are able to air as solid facts. Fortunately, since it was on Fox, no one with any intelligence believed it to be true, and it was derided immediately by the public. News dispersal is political, but how we filter it is by choice, accepting one view while ignoring others that conflict.
"The News" is a product which sells us ideologies and cars. It defines who we vote for and if the vote counted or not. It gets us angry, even violent, because it is the best theater America has offered the world to date. It is on the level of Shakespeare, NOT because of its eloquence or quick wit, but through its spin and ability to reach every public as if it is speaking directly to YOU, you red-blooded, hard-working freedom-loving educated and compassionate American. YOU, who are able to see the beauty of this land and defend its love of freedom, no matter how flawed, and understand that buying an assload of shit made in China at Christmas is what fuels our country. That our cars run on a full tank of freedom, and our Flag doesn't run on anything, because them colors don't run. Even if we only watch the news as a comedy show (cause network news is), we still get this shit filtered into our brains, flossing out logical thoughts with a steady stream of ticker tape spouting useless stock numbers and baseball scores, and real human lives lost compressed down to a number, marching along in the same rhythm of what Miley did what now.
The deprofessionalization of the news is such that even if you understand that a particular source is horribly skewed and the hateful vitriol can't be trusted, you still have the idea in your head. Abstraction from false facts create an image of the world that is as limited as our own vision. More than limited, as we can't see how much we are missing; we can only see certain colors or waves.
Real life must correspond with OUR vision, otherwise we contest it, fight it, protest it, bomb it, we shut them down, we come out on top, or our vision is taken under. More and more ideas get posted and reposted, linked and tagged to stay alive, climbing to the top of a neverending avalanche of information. In the end, the most popular will survive, which of course, may be the least truthful and  most biased version. "Facts" become as self aware as a 17 year old using social media, as if they can see themselves in the mirror, thinking what to change, how they are perceived. To know something to be true is to see it played back to us.  Since telecommunications have anchored its dick in the soil of the "greatest, best country God has ever given man on the face of the earth", we have been engaged in seeing ourselves act, do and live through the screen. This delayed portrayal may offer us viewpoints which we couldn't see in the moment, such as our physical selves as an other, instead of a disembodied entity we normally experience things as, and it may even show facts that have been ignored willfully or accidentally. Shit gets lost in the mix. The Bible was a delayed news source a few decades, and was altered for centuries after that. What happens is we become locked in an endless loop with our own image, the image of humans. Segregate it anyway you want it to make it an "us vs. them" situation, it still puts You on top, and why shouldn't it?
This loop, or feedback, as David Joselit calls it, responds as any reflection or copy does — it degrades more and more, every time it is recopied. Information gets subject to other advertisements, commentary; things are gleamed and obliterated to tell a different story.
As we take more and more selfies, our food "takes" selfies and our cats "take" selfies, and this crap thats not meant to have any life to it, just a response to boredom, or not having enough attention paid to you goes out there, with all the Fox and MSNBC shit, CNN and the Onion, weightloss tips and 13 celebrities with the best fake breasts and 7 best life hacks and this suburban mom just learned that you, yes, YOU are a goddamned asshole with too much privilege to be meaningful, but not enough to be powerful, and what he did next will shock you click bait bullshit. It flashes at us as we scroll, trying more and more to grab our attention. There is too much crap smacking us in the face, so that the real news that happens seems less and less like news, just more trash to bury under a steady stream of garbage. We'll post even more insipid crap to the interspace, a web of digital garbage that rivals the physical landfills, creating an alter universe. These images and content become creations of ours, abstractions of reality. It seems as though there is less interest in knowing what is actually happening the world than creating or defining it ourselves, no matter how painfully egoist or mundane it is. Standing in the way of spectacle just won't do.
Thanks to Jessi Patuano for the conversation, to Emily Gustafson for the inspiration, and to Dana Bassett, Caroline Picard, Jamilee Polson Lacy, Claudine Ise, Duncan MacKenzie and Richard Holland for the chance. Thanks also to Sarah Margolis-Pineo for getting the conversation started. Thank You.