Five Steps to Hell with Poverty at DFBRL8R featured the work of Thomas Friel and Dao Nguyen, both alumni of the 2013 ACRE Residency. ACRE is an organization that runs a yearly summer residency in Steuben, WI and a project space in Chicago, but also frequently works with other spaces to provide opportunities for its alumni, such as in this case with Defibrillator.
The show's title is a fitting combination of the two artist's aesthetics: "Five Steps to…" evokes Nguyen's methodical but extremely cryptic approach, a fascination with open-ended sequences that must be carefully decoded. "…to Hell with Poverty", taken from the title of Friel's most recent iteration of his "Sentient Avatars of Astral Collapse" project, encapsulates his aggressive engagement with performative capitalism. The closing event on February 28 included a "performative artist talk" by Friel and a "performative lecture" by Nguyen. Perhaps more interesting than either on its own was the contrast between the two interpretations of the performative lecture as a form.
Tom Friel's talk began as fairly standard artist talk fare, such as a discussion of his chosen media ("I refuse to choose one medium over another. I love painting, I love video, I love making sound and music, and I don't want to just work within one"). He spoke before his area of the gallery, which was more like a set than an installation—a bit like if Pee-Wee's Playhouse were sponsored by a questionable credit card company. This is in keeping with his assertion that, while many of them are made by hand and have aesthetic resonance as stand-alone objects, he thinks of his objects more as props than sculptural works. He moved through a slideshow featuring various elements of his work, describing his interest in avatars as a way of navigating a "border between the digital world and the real world".
We received an overview of the bizarre cast of characters inhabiting his work, including a "lovable terrorist", "a spiritual hypeman", and "a Veggie Tales zombie". At one point a large, piñata-like dollar sign hanging from the ceiling caught the projector's light to perfectly obscure a character's face, in a serendipitous illustration of the way capitalism's shadow seems perpetually present in his practice. At the end of the slideshow, the talk started to take a turn.
He alternated between a sort of sermon, spreading the good word of "Divine Market Capitalism" ("Capitalism cannot be regulated because it is through capitalism that we exist!"), and efforts to sell us various products: a carbonated milk drink, a publication, t-shirts, and best of all, for three dollars we can purchase a poisonous Pop-Tart that is our key to transcending life's toils. Critiquing capitalism can be low-hanging fruit, especially if one is both overt in that critique and still trying to make a buck or two. But humor, charisma, clever writing, well-executed shifts from sermon to sales pitch, and a well-honed visual aesthetic all make Friel's approach work, perhaps to greater success in this talk than in some of the pieces he discussed within it.
Friel did not include an opportunity for questions, and I personally did not have any. If I were to sit down and chat with him, I'm sure I'd have plenty to talk with him about (our mutual love for green screens that stay green, does he know Kjellgren Alkire, etc.), but my initial response to his talk was I get it, and I think I like it.
Unlike Friel's trajectory from standard to surreal, Dao Nguyen's talk was challenging from nearly the beginning. She opened with the vaguely scientific "I will be presenting research into some discoveries that I've made", complete with a slideshow controlled via iPhone. She then proceeded to present "exhibits" 1 through 5, a sequence matching the series of prints hung on the west wall of the gallery. Each stage of the lecture featured the two texts included in the print (one taken from an actual book in the public library, one ostensibly decoded from a found letter), an additional text by Nguyen, and a task.
In contrast to the "buy this physical object!" solidity of the first lecture, here we were given very little concrete information to work with. The text read haltingly by Nguyen between the quotations and tasks did not illuminate the mystery of her project, but further shrouded it: "a letter / an insertion / instructions / a provocation / who is me and who is you / encoded markings". We were forced to come to our own conclusions about the meaning of these assemblages of texts and their accompanying ritualistic actions.
When asked what books she had excerpted from, Nguyen gave a coy "I'm sure anyone with an internet connection can probably figure it out". I, of course, was unable to resist. The most telling text choice and the most compelling task were both within exhibit 3. The central print includes text from the Jorge Luis Borges short story "The Library of Babel":
            "To locate book A, consult first book B which indicates A's position; to locate book B, consult first a book C, and so on to infinity… In adventures such as these, I have squandered and wasted my years. It does not seem unlikely to me that there is a total book on some shelf of the universe"
She performed the task for this section with a library copy of Labyrinths —an English language collection of Borges works, including "The Library of Babel"—affixed to her back with bright pink tape. She brought out an assortment of objects: a penny on a string, attached to a notebook, attached to a roll of bright orange tape, which was attached to the floor. She then dragged the notebook across the floor by pressing her forehead against the penny on the floor and crawling backwards, revealing text on the tape as it unspooled. When she stood, the shape of the coin was boldly imprinted on her skin, like it was some occult Ash Wednesday.
Nguyen closed her lecture with a five-minute Q&A, a timer ticking down on the projection screen, and what followed was even more stilted than the standard awkwardness. Her reticence, both in the construction of the performance and her answers to questions, made asking feel like some violation of terms. Most of the questions I had—did you write these letters? what do you feel this is an investigation of? what do you mean by decoding? what is this work about for you?—seemed too crass to be spoken.
Friel's persona, Friel's politics, are readily apparent. He is literally yelling them at you from the two-step distance of satire. Friel wants us to hear him loud and clear, or at least loud. Nguyen speaks as if she would rather not, as if she would rather slip us a note under the door, or perhaps hide it somewhere in our homes where we might never find it. The pairing of these two artists, presenting radically different iterations of the same form in a single evening, provided a thought-provoking illustration of the variety possible within the performative lecture.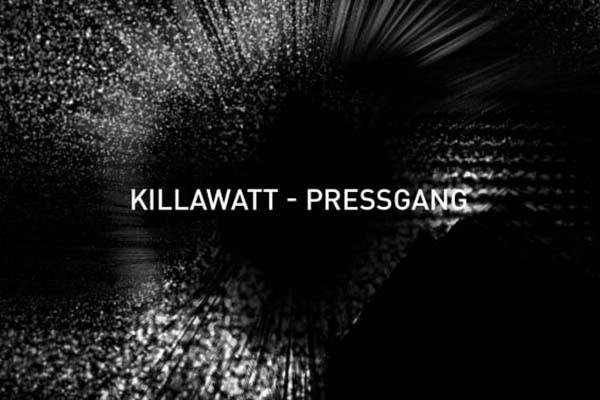 If Internet killed the video star, this minimal techno video could be Exhibit A. There is a hint of cityscapes, fish shoals, and cell groups. But the work of visual artist Joëlle is as slippery as the music it serves. No song, as such, and certainly no starring musicians.
Instead we have a work that gives form to data, as it throbs, scatters and murmurates all around us. Joëlle is among those artists making sense of the ever evolving technoscape, and there is little idealistic about this project. The static and grit which characterise this track and her film could, like high frequency trading, be lethal.
Joëlle was up for an interview with Bad at Sports, fielding half a dozen questions over email. Apart from the discovery she does have a surname, the impersonal exchange, with its gaps and disconnects, was at one with the mystery of her four-minute film, which you can watch below.
Tell me a bit about your process, and the technology, in layperson's terms.
I start by listening to the music over and over to get a feeling and sense of the atmosphere and to discover what aspects resonate with me.
Then starts a period of experimentation. I generally have an idea of what software and tools I will use, and in this instance I used After Effects with Trapcode Form, Mir and Sound Keys for the audio reactive animation and landscape environments, as well as Quartz Composer to do some post processing on the video.
Sound Keys provides you with an audio spectrum where you can select parts of frequencies and link that frequency data to parameters.
Form is a very powerful particle system that has many properties, an awesome feature being the the ability to drive a number of parameters such as displacement, disperse, fractal field etc. with an audio layer.
Mir allows your to create procedural animations of organic flowing 3D surfaces and abstract shapes.
Quartz Composer is a node-based visual programming language which I used to add real time glitch and Rutt-Etra [a 1970s video synth] effects to some of the rendered movies.
The process is iterative and often unpredictable, as I like to relinquish some control to the software. I spend some time tweaking values and seeing how the audio creates something visual within the constraints and parameters I've defined. At some point it starts to take shape into something that makes sense with how I feel when listening to the music.
What's your working relationship with Killawatt and to the music?
It's been quite collaborative, he has a pretty clear idea of what he likes, visually. And our taste is similar. I'd send him stuff and he'd tell me which bits he was feeling.
What's the most challenging aspect of making a video like this?
I think the initial phase of immersion, in the music or track, is the most challenging, only in the sense that there is a blank canvas, which is always the most difficult part of any project, until I see something in my mind's eye – if that makes sense. Once that's resolved mentally, everything usually flows, the other challenges would be be on the more technical side of things.
Which visual artists or art historical trends have influenced you the most?
Ali Demirel, Universal Everything, Carsten Nicolai, AntiVJ, Ryoichi Kurokawa and Kazimir Malevich. I also love Pinterest.
What types of music do you most like to work with?
The darker, melancholic, abstracted, minimal, sometimes aggressive side, no cheese. I love rolling, deep and dark sounds, music that takes me on a journey.
What are the advantage of music biz style management through Derelicht?
Aside from the support, it's great having someone push and promote your work, that has a bit more industry know-how, and can help discover opportunities in areas I am interested in.
How does music videos sit within your wider practice?
It's a continuation and expression of my ongoing interest in sound and form and how they compliment one another and relate to each other.
Music video is often called an art form. Why is it rarely called pure art?
Perhaps because a video is influenced by the music and other elements, and could be seen as commercialised art… or made for promotional or marketing purposes, which it often is. I suppose it depends on the intention in the first place, personally I'm not one for the analysis of things like this…
Thank you, Joëlle.
1. Several Swallowing Egg Sounds at PEREGRINEPROGRAM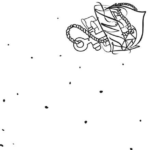 Organized by Yuri Stone, with work by Anne Eastman, Rob Halverson, Lili Huston-Herterich, Heinz Peter Knes, Danh Vo, Amy Zion, and Becky Kolsrud.
PEREGRINEPROGRAM is located at 3311 W. Carroll Ave. Reception Sunday, 1-4pm.
2. Starkfield, Massachusetts at Roman Susan Annex

Work by Joshua Kent.
Roman Susan Annex is located at W. Birchwood Ave. & N. Sheridan Rd. Reception Saturday, 6pm-12am.
3. Endless Rest at ACRE Projects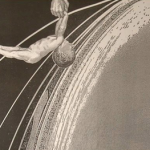 Work by Blair Bogin and Jessica Harvey.
ACRE Projects is located at 1913 W. 17th St. Reception Sunday, 4-8pm.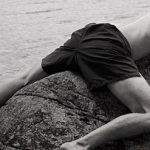 Work by Chris White.
Outhouse is located 212 N. Sangamon St. #3B. Reception Friday, 6-9pm.
5. common law at Kitchen Space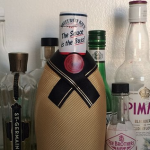 Work by Traci Fowler and Trevor Schmutz.
Kitchen Space is located bad2716 N. Monticello Ave. #1F.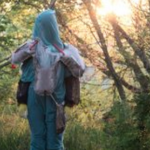 Curated by Phil Peters, with work by Sarah and Joseph Belknap, Marissa Lee Benedict, Liz Ensz, Parsons & Charlesworth, David Reuter, Manuel Rodriguez, Jiyoung Yoon.
LODGE is located at 1850 S. Blue Island Ave. Reception Saturday, 6-9pm.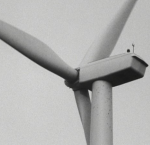 Work by Margo G. Ferrari.
Blanc Gallery is located at 4445 S. Martin Luther King Dr. Reception Saturday, 6-9pm.
3. Five Steps to Hell with Poverty at Defibrillator Gallery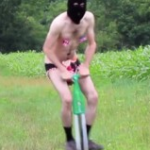 Work by Dao Nguyen and Tom Friel.
Defibrillator Gallery is located at 1463 W. Chicago Ave. Closing event Saturday, 7pm.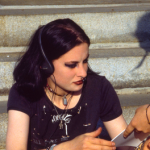 Work by Paul Levack.
Night Club is located at 2017 W. Moffat St. Reception Friday, 7-9pm.
5. Red & Cyan 3D Anaglyph at Degenerate Art Gallery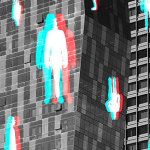 Work by Sasha Andruzheychik, Matt Wojtan, Christopher Schneberger, Brian Hofmeister, Nestor Photo, Philip Hughes-Luing, and more.
Degenerate Art Gallery is located at 5554 N. Winthrop St. Reception Saturday, 7-10pm.
Our friends at the PMI want you all to do this by March 1st… BECAUSE IT WILL CHANGE ALL OF OUR LIVES. Also we are super excited about this.
VERSION FESTIVAL 15: 100 Watts
Festival is: April 23-May 3, 2015
Submissions are due: March 1, 2015

For the past 14 years Version Festival has introduced innovative projects that tackle local social and urban issues. The festival highlights projects and people that engage public interest and promote the cultural use of public space.
Attention radio producers, audio alchemists, activists, DJs, podcasters, record labels, ham operators, bands, storytellers, spoken word artists, time travelers, poets, librarians, art critics, educators, performance artists, and sound editors! Imagine you have a radio station. What will you do with it?
Think about it! Because just recently the FCC granted the Public Media Institute, our nonprofit corporation, a license to build a low-power FM station to serve our community and up to 2.3 million Chicago listeners. We are in the process of raising funds to build the station – it's our most ambitious media project to date.
So, this year VERSION is an on-air laboratory and campaign to create the kind of radio station we believe our city needs. Our station will be a conduit for musicians, artists, thinkers, critics, activists, and instigators from Chicago and around the world, and so our festival will serve as a beta test for producing and experiencing these essential sounds, ideas, and programs. We need your help to decide what these are. This CALL FOR SOUNDS!!! is an invitation for YOU to create a show, a sound, or an experience, for live broadcast on the airwaves and the internet.
In addition we will transform our gallery, the Co-Prosperity Sphere, into a studio for recording and broadcasting live events and programming. We will also record and broadcast live music, performance, and weird shows from clubs and spaces throughout the city. Everything presented at VERSION will be aired online, and then rebroadcast when our station is built and the transmitter and tower are installed.
We seek programs in these categories:
MUSIC: live or prerecorded DJ sets or musical performance, of all kinds
RADIO ART: programs made by musicians, artists, and critics, of all kinds
NEWS AND PUBLIC AFFAIRS: locally-produced news and public affairs programming (including documentaries)
TALK: talks, discussions, or educational broadcasting for special audiences, the general public, or your neighbors
GUIDELINES: If you want to be one of our regular DJs, consider VERSION your audition. We are accepting applications for regular shows on a monthly or weekly basis, short series, or one-offs in 30, 60, or 90-minute increments. (Shorter pieces may also be considered.) If you have a special idea requiring physical space, consider using our gallery or else please indicate the facility, time, and date you desire.
Please include the following in your proposal (incomplete applications will not be considered as earnestly):
Title of your program:
Length of your program:
Your name:
Your email:
Your telephone:
An associated URL:
A link to your program materials (this can be as simple as a Spotify playlist, an iTunes podcast, or an MP3):
A paragraph description of your program (100-250 words, in MSWord):
EMAIL YOUR PROPOSAL TO:
versionfest15@gmail.com
ABOUT VERSION FESTIVAL:
Produced by the Public Media Institute, a non profit 501(c)(3) arts organization, Version is an annual springtime arts festival that brings together hundreds of artists, musicians, and educators from around the world to present some of the most challenging ideas and progressive art initiatives of our day. The festival showcases emerging trends in art, technology and music.
For the past 14 years Version Festival has introduced innovative projects that tackle local social and urban issues. The festival highlights projects and people that engage public interest and promote the cultural use of public space.
versionfest.org
THANK YOU for your time!!
See you at VERSION 2015!