The current political differences between Moscow and Kiev seem intractable. But it remains true that both governments have an interest in cultivating sustenance. Both governments need to eat.
A new London show by Ukrainian artist Nikita Kadan revolves around a vegetable patch. Well-cared for lettuce and herbs grow in a square yard of rich, dark soil. The sight is nourishing, a stark contrast to the death toll of 5,000 killed since fighting began in 2013.
But there's more to this installation than plantlife. Straddling the small plot is a three-panel display stand designed to celebrate Soviet agricultural planning. Unimpressed by the memory, Kadan leaves off the sloganeering. The boards are blank.
"I combine my works from, let's say, confronting elements quite often," Kadan tells me from Kiev via Skype.
"I use forms from Soviet neomodernism often and somehow they represent this gap between having a Soviet era project and . . . then doing things for purposes you understand, not as part of any ideological programme."
You don't need to look far to find a response. A slide carousel projects images of protest from the capital's Independence Square, a pro-EU gathering which came to be known as the Euromaidan.
Here too they are growing food, albeit shabbily. Patches of greenery break out between makeshift tents. They indicate that non-Soviets can also sustain themselves. Supporters of European alliance can also reap a cabbage or two.
Programme or no programme the Maidan could claim a famous victory when in Feburary 2014, then president Yanukovych fled the Ukraine.
But the incumbent government was just as uneasy about the lively protest camp on their doorstep. Kadan recalls them wanting "a normal square," but persistent occupiers of the Maidan saw a chance to create what might be "an instrument of permanent control of power".
If Kiev was changed by events in its main square, so too were those who came to spend time there. "There was an experience of unity and an experience of violence and these were experiences which transformed us very much," says Kadan.
The politics of the Maidan were eclectic; it encompassed liberals, leftists, and nationalists. So the artist reports back on a phenomenon of "postponed questions" which allowed the camp to resist outside aggression. Over 48 hours last February there were some 77 people killed in clashes with police and security.
So the vegetation at Waterside Contemporary is as much a memorial as it is a utopian proposal. And in the midst of the square's garden, a mournful cross reminded passersby that this was a statement as well as a food source. "We have roots in the soil," as Kadan puts it.
It is sad and predictable that the Maidan was in August destroyed. But that just makes this show in East London all the more luminous.
"What is happening in Ukraine is very untransparent," says the artist. "It has to be analysed, researched, described, and somehow we need to make a step out and look at this from a certain distance."
So the history of the Maidan can now begin to grow, much like the faded crops which creep around the blasted and pockmarked city in Kadan's optimistic collage, as seen on the surrounding walls.
These need little political knowledge to read as a celebration of gardening over military power. Even tanks can be stopped, but plantlife never; guerrilla gardening remains a lot less contentious than guerrilla warfare.
When asked about the London context for his work, Kadan says: "I don't consider it as an act of cultural diplomacy between Ukraine and Western Europe." It's not, he insists, cultural journalism. His square yard of crop cultivation is more personal than that.
"It's maybe something between what happened in Ukraine, and in the world, and in me. So I think about such a constellation."
And so from the earth to the stars, Kadan has revealed a poetry of resistance, an idea which travels well, even as it anchors a people to their public space.
Nikita Kadan: Limits of Responsibility is at Waterside Contemporary, London, until April 4 2015
1. 2nd Floor Rear 24 Hour Alt. Space Festival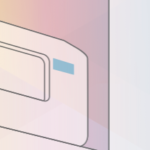 Including events at I am Logan Square Gallery, Hume Gallery, Crown Liquors, Dreamland D, Kitchen Space Gallery, Corner, Tritriangle, Uncharted Books, The Whistler, Autotelic Studios, Church of the Advent, and multiple residences.
2nd Floor Rear 24 Hour Alt. Space Festival will be located at various venues across the city. Events will take place at various times Saturday and Sunday.
2. Mossy Cloak at Roots and Culture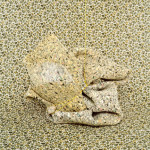 Curated by Third Object, with work by Samantha Bittman, Drew Broderick, Liz Ensz, Kiam Marcelo Junio, Tim McMullen and Laura Hart Newlon.
Roots and Culture is located at 1034 N. Milwaukee Ave. Reception Friday, 6-8pm.
3. A History-shaped Hole in the Universe at Chicago Artists Coalition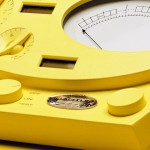 Work by Mara Baker, Hannah Barco, Nina Barnett, Cherith Lundin, Regina Mamou and Adam Liam Rose.
Chicago Artists Coalition is located at 217 N. Carpenter St. Reception Friday, 6-9pm.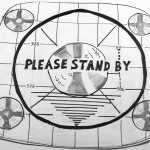 Work by Meg Duguid.
slow is located at 2153 W. 21st St. Reception Saturday, 6-9pm.
5. The Height Below at Heaven Gallery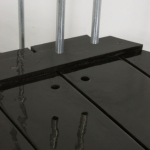 Work by Soo Shin and Liz McCarthy.
Heaven Gallery is located at 1550 N. Milwaukee Ave. Reception Friday, 7-11pm.
By Kevin Blake 
I'm watching a fly float over the clouds in the water's mirror of the sky. It skitters, flutters and floats–leaving behind a turbulent wake that appears in my imagination as an erratic line, proofing the fly's movements through space. The trace loops through the three dimensions of the surface. As I approach the water, the lines shorten in the distance,(we know the rules of perspective)and the view becomes topographical. Im now standing over the water–looking down to see the fly. Time is illustrated in the dissipating image of the oldest movements. As the fly plunges closer to the eye, its jet wash hurls swinging vortices in fattened, pressure soaked movements. I see the speed of the fly quicken as its impression gains purpose. The history of the fly becomes an image–a propeller–under which an amorphous yellow, seeps through like a memory of its former self, struggling to evolve. The water's mirror seizes this propeller at the concrescence of meaning. The lines become the language of the apparatus. The metaphor dissolves. My fly disappears. It is just a painting again–Christopher Smith's painting, Untitled IM32 in the north gallery at Riverside Art Center.
I pull away from the painting in the intimate room in which it is hung–weaving, in a backwards motion, through a crowded opening at this cultural oasis in the obscurity of urban sprawl currently demanding (through persistent quality offerings) our attention and travel. In RAC's latest offering, All In, curator Karen Azarnia has selected a group of painters who display a range of approaches to abstraction. From the cannon that binds them to the execution that separates them, these artists convey their painterly chops while maintaining a singularity whose description is, admittedly, just my reflection in the water. My ideas. Their images. I try to link them here–I try to create metaphors from visual cues to create meaning. I create meaning to locate my interaction with these images within my own experiential dictionary. I am both limited and liberated by the extents of my exposure.
Creeping into my frame at stage left in my back pedal, are two small paintings by Magalie Guerin. At first glance, I glean my expectations from her work. I calculate immediately that what I am looking at, and about to engage further, is figurative abstraction. I see the anatomical forms that I have come to know and believe I understand of her work. However, I also believe in looking further. I believe in experience as the means of dissolving boundaries built from previous experiences, and I pivot to an about face with the work, intent on discovery.
Scanning the paintings, I consider my entry. I consider having entered my reflection in the water by movement through it–I see the ripples as causation rater than effect–as they distance, the image clears. My eyes are directed to a deep space in the upper left corner of the painting Untitled (hat–red room) 2014. In this portion of the image there is, in fact, the painted description of a human profile topped with a hat in front of a red backdrop. The angled lines tunneling to it, suggest the architecture of the title as well as the essence of the total. Herein, I find the strategy for extrapolating from the learned historicity of painted space as a means of creating new visual syntax.
I see Guerin's visual clues to Matisse's red studio and to a number of his blue paintings wherein, Matisse forces the viewer to consider color fields as space, utilizing line only sparingly to describe perspective and scale. I see the clues she leaves behind about the figure and its relationship to space. I visualize the discourse Guerin alludes to when I discover what I think she has done with it. Out of the deep corner in the red room, the figure emerges. The painting is made of the figure. It is repeated over and over again. The figure is the space. The space is the figure. The repetition is utilitarian while maintaining enough ambiguity to force the viewer to work for the strategy.
The painting that commands this room looms large over my left shoulder as I circle around to it. John Phillips' Untitled 2014, is a slick veteran painting that showcases the artist's unflinching commitment to abstraction. It looks like bubble gum and cotton candy–the colors of nurseries and lawn storks. It is atmospheric while sharp. It is rigid and loose. It equally distributes the wealth throughout the gridded structure that maintains its form. Here the metaphors escape me and I'm left to decipher an analytic code–a code writ large in the history of abstract painting. The oval form that Phillips deploys isn't a reference to his massive record collection. They aren't planetary. They aren't a representation of anything. They are a serviceable geometric form that Phillips has utilized throughout his career to organize space.
My eyes make contact with the edges of the painting, where Phillips seems to be particularly deft. He encapsulates the expanse by maintaining his boundaries, pushing objects into a deeper field. The bars breaking up the painting horizontally, pulsate in and out of space. This undulating motion is dictated by where a bar meets an oval. The ovals assume the surface level and thus, control the space. Through a manipulation of perceived space that is his own, Phillips stamps another canvas with his potent investigations.
As I segue to the south gallery, I meet Melody Saraniti's work in a narrow walkway between galleries. The path and the crowd draw me into close proximity with the work, forcing an intimate encounter with the materials. It is through this piece, that my own thematic emerges.
I see Saraniti's dialogue. I can See what she means. We use this expression often, whether looking at an image or not: "I can see what you mean." It conveys the sense of dialogue. I became fixated on this idea, and how it resonated throughout the exhibition. In Hexylene 2015, Saraniti draws from the well of modernist vernacular to assume the position of the viewer. She amplifies this vocabulary by making three dimensional models of painting moves, such as the drip, the smudge, or the straight from the tube application. Within this framework, she views her own process and materials.
A similar trajectory can be found in the contributions from Diana Gabriel and Alexander Herzog, wherein painting grammar and language systems guide the viewer through their work. In Herzog's piece, Graft 1 2015, I was convinced that I was reading text in the cascading block forms in the foreground of the painting. I could see what he meant. I could see the connections he was making to visual language and the syntactical arrangement of painting gestures. Herzog seems to commit to the lexicon of language itself–to breed this existing familiarity within the act of seeing.
The behemoth of the show, Scott Stacks, Untitled 2013, is on its own plane–working with perspective one ardent line at a time. His persistence appears honest and painstakingly carried out. The matrix of lines projects a techno-narrative slant wherein I find yet another form of language manifested in paint.
At the exit, I take one last glance. I return to what I see. In this exhibition, I see more than seven different styles of abstract painting. I see the history of abstraction and the nature of its survival over time. I am reminded of a Bruce Lee quote:  "Notice that the stiffest tree is the most easily cracked, while the bamboo or willow survives by bending with the wind."  The parameters that have bound various historical art movements were also the factors in their inevitable deconstruction. Abstraction has survived time because it mutates in the eye of the receiver. It becomes them. It becomes their reflection in the water.
Last month, on January 6th, I published in this blog a column entitled, "Chilling Me Softly." The topic, generally, was about censorship, about the intentional cultivation of censorship as a promotional strategy, and about the the subsequent chilling effect that occurs. I was writing specifically in context of the film The Interview. One paragraph read:
From Joseph Ravens' penis to the assassination of a baby-faced tyrant, anal fisting to a crucifix in urine, and let's not forget Our Lady of the Jiggling Butt Cheeks, creative expression invariably steps on some toes. All the sensation created by controversy may bring with it some small benefits in terms of publicity. But if we forget the chilling effect it is to our peril.  Even if you don't care for the current comedy/painting/photograph of a dictator/buttfucking/saint, tolerating its censorship (even soft censorship such as a private donor threatening to withdraw funds) shrinks the envelope of exploration.  The next time someone pitches a movie making fun of a dictator, the studios, remembering The Interview, may balk, even if the new movie has more potential than its predecessor did.
I was concerned that, despite all the publicity (generally interpreted as a good thing) generated by the censorship of The Interview, that the long-term consequence would be a chilling effect: that is, a reluctance on the part of cultural producers to tread on certain lines (in this case, the mocking of a dictator) for fear that their lives would be threatened, their work not shown, their investment of time and money lost.  I was tired. I finished the article, make a quick top page feature image in Photoshop, and published it.
And the next day, the Charlie Hebdo shootings occurred.
The events of the day have been widely reported. On Wednesday, January 7th, two Islamic extremist militants of Algerian descent attacked the Paris headquarters of Charlie Hebdo, a weekly satirical newspaper.  Their motive was plainly offense at the newspaper's publication of unflattering characitures of Muhammed, the prophet of the Islamic faith. They killed 11 people and wounded 11 others.  They fled the scene after killing a French police officer and running over a pedestrian.  The two were ultimately killed in a shootout with French police.
One question that media outlets faced in covering this story was whether or not to show the images, published in Charlie Hebdo, that had provoked the attack in the first place. Some feared that by doing so, they would face the same kind of attack. They censored themselves out of fear. Others phrased their self-censorship as being a form of "respect," which some called cowardice by another name. In particular, some news outlets that had published Andres Serrano's Piss Christ (which I discussed, image included, in last month's article) were called hypocrites for refusing to show the Muhammed cartoons. Why would one show an image potentially offenseive to Christians, they asked, but not one potentially offensive to Muslims? The implication is that the publication either felt more sympathetic to Muslims, or felt more threatened by them.
I, myself, have never been shy about making potentially offensive artworks. As I discussed in last month's "Chilling Me Softly," I have had my work removed from exhibitions, several times, always for sexual content. At other times I've made work critical of religion. One piece, Adam and Eve in the Garden of Eden, tread the line neatly: my atheist friends chuckle at how silly it is, while I have also had creationists use the piece to illustrate a presentation on the teachings of Genesis! This was precisely what I wanted: a self-authorizing code, that Creationists would feel was a fair representation of their beliefs, while my secular audience would feel was biting satire at the expense of religion. (Personally, I just liked painting dinosaurs, and thought it was funny to not put belly buttons on Adam and Eve.)
In December, Co-Prosperity Sphere in Bridgeport hosted a Krampus-themed art exhibition, for which Stephanie Burke and I created a pair of murals. In one, Krampus sodomized Santa Claus. In the other, Krampus forced Jesus to fellate him. This second image, I could see, might be offensive to some Christians, but I never felt any fear that I'd lose friends (even from among my Christian friends) over it, to say nothing of an actual physical attack.  As Dan Savage said in his excellent article on the topic, this tolerance of criticism is something modern Christians should be proud of.  To this I would add that it is something modern Muslims should emulate if they truly wish to integrate (even if "salad bowl" style rather than "melting pot") into contemporary, global society.
I have previously defended Muslims and Islam, mostly in Facebook discussions with my more conservative, anti-Islamist (as opposed to anti-Islamic) friends. I have argued that Islam isn't necessarily a violent religion; that's just how a few extremists interpret it.  I've argued that in the text of the Koran itself, there's neither more nor less violence than in the Christian Bible.  (Especially the Old Testament. That thing reads like a Wes Craven screenplay.)  And I still believe this. It's meaningless to say, "Islam is a religion of peace" as though that is a simple statement of fact. It's not a fact, either true or false.  Rather, it's a goal, an ideal, that we can work to bring about, by embracing and welcoming peaceful, moderate Muslims into global society, while dealing with Islamists the same way we deal with any other violent extremists.
Radical Islam poses an existential threat to the rest of the world, in just the same way that Soviet Socialism did in the latter half of the 20th Century, or that fascism did in the first half. Among the world's 1.6 billion Muslims, 23% of the world's population, representing the world's fastest growing and second-largest (behind Christianity taken as a whole) religion, a relatively small minority could be classified as Islamists, believing that Islam should govern political and social, as well as personal, life. Just how small a minority depends on where you look, and on what issue: even Islamists are not a monolithic block. In some places, 10-15% seems to be a good estimate for the number of radicals within the Muslim population…but in Pakistan, for example, 82% of Muslims believe in stoning (to death) those who commit adultery (I wonder whether they would apply this to men as well as women), and 76% believe in the death penalty for those who leave Islam. These figures are similar in Egypt and Jordan, but much lower elsewhere.
The depictions of Muhammed in Charlie Hebdo were intentionally and specifically disrespectful (as are the the publication's depictions of the prophets and practicioners of other faiths), but depictions of Muhammed have not always been so. There is nothing in the Quran that explicitly prohibits depictions of Muhammed; the prohibition is based on interpretations of the hadith, or collected sayings and actions of Muhammed. At times, some Islamic sects have allowed or produced images of Muhammed, with Shia and mystical sects typically doing so more often, with Sunni Islam being more consistently aniconic and iconoclastic. (Depictions of Allah or God are uniformly prohibtied, as they are in Judaism, in contrast to Christianity which has a long history of direct and venerated representations of the deity.)
The question of how consistently Islam has been opposed to depictions of Muhammed, though, may be a distraction from the issue of whether non-Muslims should feel obliged to follow a prohibition within Islam. This compliance is optional, voluntary, and based on respect for the beliefs of that faith, or fear (often disguised as respect) of the consequences of offending some of the violent, radical members of that faith. Even if violent radicals are a small minority of Muslims, it only takes one.
One of the objections to satirical depictions of Mohammed is that it's a form of "punching down," in that (in Europe) Muslims represent a "repressed minority." But as the fastest-growing, and second-largest, religion in the world, the fact that for the time being Muslims are in the minority may be less significant than it seems. Many have compared characitures of Muslims to anti-Semitic portrayals of Jews, and I could see cases where a similar sort of racism could be at play.  Which would not, of course, justify any sort of violence directed at those responsible.
But, in light of the growing role of radical Islam in many parts of the world, satire at the expense of the faith seems, to me at least, to be less of a "keep 'em down" sort of repression like the caracitures of Jews coming out of Germany in the 1930s, and more like the political cartoons criticising appeasement in the face of facism.
Muslims deserve the same respect as do members of any other religion:  no more, no less.  This means non-Muslims respecting their beliefs, not following them, any more so than respecting Catholics means going to mass, or respecting Hindus means giving up beef.  Muslims have ever right to hold on to their own identities, religious as well as national and ethnic, as they integrate into global society.  Indeed, the loss of their traditions would be tragic, as far too many indiginous peoples have found their cultures, their languages, and their religions extirpated by "progress" and Westernization.  But becoming a part of a world that, for better or for worse, is becoming smaller and smaller, requires learning to get along, and that means learning, like any other religion, to take criticism and satire at the expense of one's prophet, text, and beliefs.
Hey, long time no see. I skipped December's article due to several factors, most important among them the glacial pace of art news around the holidays. The only notes on my list were clickbate bullshit: the sentencing of Andrew Shannon, who punched a hole through a Monet in 2012, and the more recent the arrest of Megumi Igarashi, an artist arrested in Japan for selling 3D printing files of her vagina. And then there was the award of 2014's Turner Prize to Duncan Campbell. Marc Fischer's book about the Post Office, Deliverance, was also released by Soberscove Press.
Things got off to a slow start in January, but here's what you should have noticed:
Charlie Hebdo
Oh, you missed this? Sorry. Rarely do the disparate narratives of artistic expression and international terrorism intersect, but this month they happened to meet in the slaying of twelve persons in Paris in an attach launched in revenge for the offensive cartoons of the prophet Mohammed published in the satirical magazine Charlie Hebdo. While the rest of the world argued about free speech and the relative merits and evils of religious violence, the art world produced a surprisingly paradoxical response:  while championing free speech as a traditional liberal value, artists were also quick to criticize the historical use of free speech as a tool of oppression and the ethics of "free speech advocates" who, like Charlie Hebdo, entertain mainstream audiences with edgy not-quite-hatespeech under the  protection of free speech.
Where does an event like January's attack in Paris that leave us as artists? At least around here, creativity suggests a certain liberalism by default, and the idea of an artist using creative expression to advance a conservative, bigoted, or hateful worldview seems anathema to art itself. It is both possible and prevalent for ugly ideas to find expression in art. Of course, free speech is fundamentally a matter of law and governance and obviously the state has no business regulating the freedom of its citizens' speech; however, free speech is not a guard against criticism. Think critically, take responsibility, and be happy that the worst you'll get is (with rare exception) nonviolent critique from peers.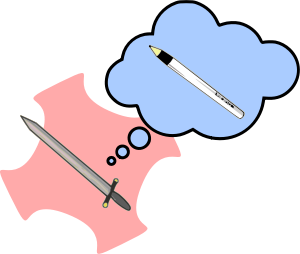 Theaster Gates Splits Artes Mundi Prize
This month Theaster Gates was awarded the £40,000 Artes Mundi Prize, the UK's largest arts award. While accepting the award, Gates said, "Let's split this motherfucker!" and did just that, sharing the prize with the nine other nominees. Good! The artist also recently split from Kavi Gupta Gallery in Chicago and is currently represented solely through White Cube, London.

Bowie Closes
The David Bowie Is exhibition at the Museum of Contemporary Art finally closed after more than four months and a record attendance of 190,000 people, well above the 150,000 figure expected by museum organizers. The show travels on to Paris in March.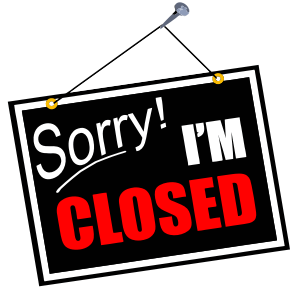 Tuymans Guilty on Copyright Case
In wider art news, Luc Tuymans was found guilty of copyright infringement in Belgium. The court found that Luc's portrait of Jean-Marie Dedecker had borrowed too heavily from Katrijn Van Geil's photograph of the MP, published in De Standard. Tuymans' defense was that this work was a parody; however the court ruled that the work lacked any humor, an essential element of a parody. Tuymans plans to appeal.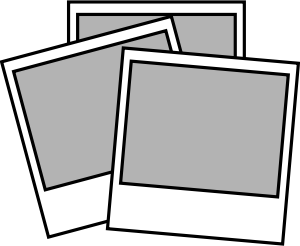 And that's it for now. I feel like I'm setting my noticing threshold pretty high, but any lower and I'd start recommend you notice rumors about who's leaving Chicago and what sold for what and where. Let's look forward to a busy month next month and plenty more in February. Till then, keep watching the skies.