The Chicago Reader reports that Laura Harper, executive director of the Chicago Artists Coalition, has resigned "for personal reasons" after only eight months at the post. Her last day had been July 31st. Read more in Deanna Isaacs' Reader story here.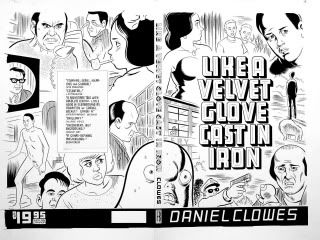 On this weeks roundup I discovered the awesome site Pruned, Trevor Paglen made a t-shirt, and the Whitney joins the growing list of museums that are laying off staff. Have a good weekend everyone.
RT : artnetdotcom Whitney Museum has "quietly laid off 4% of its staff," eight full- and part-time employees.
The Bike Film Festival began yesterday. Check out what's going on including their show at the MCA Warehouse tonight.
Watching a trailer Doug Pray's Art & Copy
Former BAS guest Trevor Paglen teams up with Freshjive for black-ops tees (via @iteeth)
@pruned has two interesting proposals for an aquatics complex for the Chicago 2016 Summer Olympic Bid.
RT @cmonstah Wonderful: Jon Rafman discusses the photography of Google Street Views in an insightful essay on artfagcity
Pruned has a nice collection of Soil maps of Africa.
Checking out a cool proposal for a new civic plaza in Chicago. It looks a little too comfortable for public sculpture.
Ben van Berkel's Burnham Plan Centennial Pavilion will close this week in Millennium Park for some much needed tlc.
Dan Clowes interviewed by Mike Sacks (via @boingboing)
DORYU 2-16 pistol camera might be the most bad ass camera ever. Like a camera straight out of a blaxploitation film.
Started looking around It's Nice That's website and found a series of artist talks.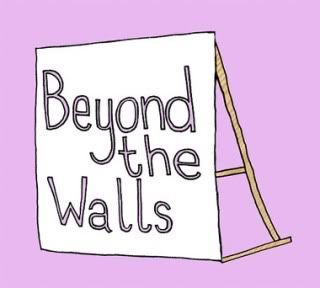 Looks like former BAS guest Chad Kouri of The Post Family will be speaking on a panel at the Cultural Center. This looks like it is worth checking out.
via the Cultural Center
"There's a wide world of opportunity outside of galleries and many artists are making a full time living by diversifying their practices. Three Chicago artists and an on line gallerist explain how they do it. Lynn Basa (moderator) creates works that adapt in setting and scale from intimate studio paintings to site specific public art commissions in terrazzo and mosaic.
She is the author of The Artist's Guide to Public Art: How to Find and Win Commissions. Nikko Moy is the curator of Ashes & Milk, an online gallery founded on the premise that a lot can be made from very little. Lee Tracy is an artist who explores many mediums and formats of expression to make varied points that resonate from one voice. Local insomniac Chad Kouri of The Post Family is a freelance illustrator and Art Director of Proximity Magazine."
Thursday, August 20, 6 – 7:30 pm
Chicago Cultural Center
78 E. Washington St., 1st Floor Garland Room
Chicago, IL 60602
For more info check out the Cultural Center's site
Is The Cleveland Museum of Art the latest casualty of "Museum Bubble" syndrome? The Museum is cutting 14 jobs or 5% of its staff, The New York Times reported, following a story in The Cleveland Plain Dealer.  There have been lots of Museum staff cuts like this one, including, of course, those at The Art Institute, so I'm calling attention to The Cleveland Museum's situation only because it seems to provide a textbook example–and just the latest one, I should add–of a larger cultural/economic (culturo-economic?) phenomenon, which Ben Davis has described as "The Museum Bubble" for Artnet Magazine. Go read Davis' piece, if you haven't already, and decide for yourself if his Bubble argument holds water. I find it pretty convincing, especially when comparing Davis' analysis to what's happening in Cleveland. Thoughts?
Hey everyone. Sorry about last week, but worry not, I'm back. Now, you may be thinking, "Top 3? What the hell is up with that?" Well my dear guys and dolls, there ain't a lot to pick from this week, so this is what you get. I'll make up for it on Epic Gallery Crawl Of Doom night in September, maybe I'll do a Top 10 then or something. Well, here you go:
1. Toward Ash & Anxiety at Rooms Productions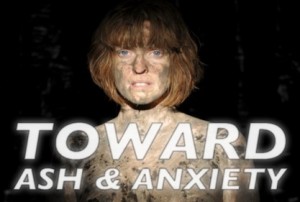 Rooms Productions is pretty much the only reason I go to Pilsen anymore, but it seems like very few people know about it, which is a damn shame. the place is run by Todd and Marrakesh Frugia, who also make most of the work shown there. This is the only place I've found in Chicago that is dedicated to performance work AND consistently shows good work. If you end up in Pilsen, get your butt over to Rooms.
Rooms is located at 645 W. 18th. Opening reception Friday from 8-11pm.
2. Size Matters at Packer Schopf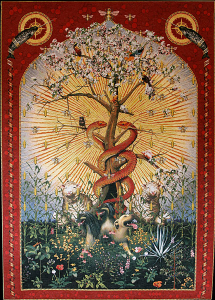 I said it was slow this weekend, and I wasn't kidding. But that's not the only reason I'm listing this closing reception. If you haven't been by Packer to check out Size Matters, this is your last chance. It's a great group show of gigantic work. While you're there, be sure make it to the basement to see Krista Wortendyke's show.
Packer Schopf is located at 942 W. Lake St. Closing reception Friday from 5-8pm.
3. Michaela Calhoun and Irene Perez at Second Bedroom/Medicine Cabinet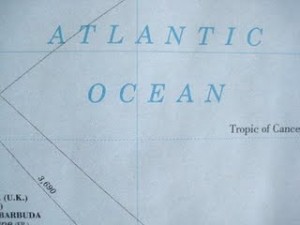 Two for one in Bridgeport! If you happen to be down south on Saturday, head over to Second Bedroom/Medicine Cabinet. Michaela Calhoun's rocking an installation in the bathroom…erm…I mean Medicine Cabinet. Magpies pecking a face? Sure, why not. Irene Perez has taken over the Second Bedroom with her installation Atlantic O, exploring the big O…ocean that is.
Second Bedroom/Medicine Cabinet is located at 1854 W North Ave. Opening reception Saturday from 7-11pm.