Further on the subject of health care reform…if you haven't already seen this, you must check out www.DeathPanels.org. Fantastic, comprehensive experiment in online journalism. And not at all what it seems. (Via Snarkmarket).
Americans for the Arts and a coalition of 20 national arts organizations are calling on Congress to fully recognize the rights of individual artists and arts groups in the health care reform debate. On August 13th, they issued the following statement in support of comprehensive healthcare reform:
"As national arts service organizations representing thousands of nonprofit arts organizations at the state and local level as well as serving thousands of individual artists across the country, we call on Congress to pass a health care reform bill. The current economic crisis has affected the cultural sector as dramatically as it has the millions of unemployed and uninsured Americans. Like others who have fallen through the cracks of the current system, many in the cultural workforce work independently or operate in nontraditional employment relationships, leaving them locked out of group healthcare coverage options.

Additionally, soaring health care costs are consuming the ever decreasing budgets of nonprofit arts organizations hit hard by today's economic recession. The time for reform that delivers high quality and affordable health care for businesses and individuals is now. We call on Congress to pass:

*A health care reform bill that will create a public health insurance option for individual artists, especially the uninsured, and create better choices for affordable access to universal health coverage without being denied because of pre-existing conditions.

*A health care reform bill that will help financially-strapped nonprofit arts organization reduce the skyrocketing health insurance costs to cover their employees without cuts to existing benefits and staff while the economy recovers. These new cost-savings could also enable nonprofit arts organizations to produce and present more programs to serve their communities.

*A health care reform bill that will enable smaller nonprofit and unincorporated arts groups to afford to cover part and full-time employees for the first time.

*A health care reform bill that will support arts in healthcare programs, which have shown to be effective methods of prevention and patient care.

There is little time to waste as a broken system continues to leave far too many behind and adds trillions to our national debt. Millions of cultural workers stand ready to assist our leaders with solutions that protect all Americans and its creative sector with guaranteed universal insurance coverage deserving of the wealthiest nation in the world."
Makes sense. Except, perhaps, for that last bullet point, which departs from the economic issues surrounding artists, art professionals and health care to suggest that art itself should be considered part of the health care "cure." That, as the L.A. Times' Christopher Knight observed in an editorial written last week, is where the Coalition's statement gets more than a little iffy.
While praising most of the Coalition's statement, Knight rightly points out that its call for more arts in healthcare programs is mostly hooey (my words there, not Knight's). In an August 13th editorial, he questions the degree of art's efficacy when it comes to prevention and patient care, noting that
"Clinical art therapy might be a perfectly legitimate, even beneficial medical specialty. But whatever the case, when I want advice about a medical procedure, I'd rather ask my doctor than a national coalition of arts organizations."
By trying to make art part of the healthcare solution, Knight argues, the group replicates "the therapeutic fallacy that plagues our sentimentalized culture" — in other words, the old bromide that "art is good for you." Better swallow! What's more, it may make it even easier for those who oppose health care reform to dismiss the Coalition's overall point (for one, that artists are part of a larger group of working people who for various reasons don't have adequate access to health care) and focus instead on their push to add money for art in healthcare programs — you can imagine the glee with which some folks would tear into that one.
It's a small point, to be sure, but as we've seen those little issues have a way of getting blown out of proportion, obscuring the finer points of critical debates like this one.
Read Knight's editorial in full here.
The Chicago Reader reports that Laura Harper, executive director of the Chicago Artists Coalition, has resigned "for personal reasons" after only eight months at the post. Her last day had been July 31st. Read more in Deanna Isaacs' Reader story here.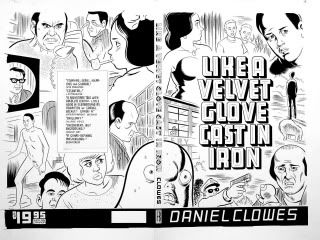 On this weeks roundup I discovered the awesome site Pruned, Trevor Paglen made a t-shirt, and the Whitney joins the growing list of museums that are laying off staff. Have a good weekend everyone.
RT : artnetdotcom Whitney Museum has "quietly laid off 4% of its staff," eight full- and part-time employees.

The Bike Film Festival began yesterday. Check out what's going on including their show at the MCA Warehouse tonight.
Watching a trailer Doug Pray's Art & Copy
Former BAS guest Trevor Paglen teams up with Freshjive for black-ops tees (via @iteeth)
@pruned has two interesting proposals for an aquatics complex for the Chicago 2016 Summer Olympic Bid.
RT @cmonstah Wonderful: Jon Rafman discusses the photography of Google Street Views in an insightful essay on artfagcity
Pruned has a nice collection of Soil maps of Africa.
Checking out a cool proposal for a new civic plaza in Chicago. It looks a little too comfortable for public sculpture.
Ben van Berkel's Burnham Plan Centennial Pavilion will close this week in Millennium Park for some much needed tlc.
Dan Clowes interviewed by Mike Sacks (via @boingboing)

DORYU 2-16 pistol camera might be the most bad ass camera ever. Like a camera straight out of a blaxploitation film.
Started looking around It's Nice That's website and found a series of artist talks.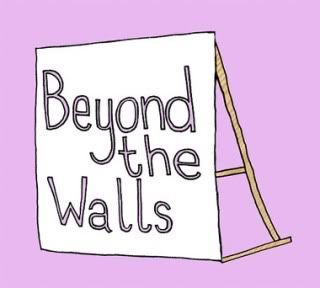 Looks like former BAS guest Chad Kouri of The Post Family will be speaking on a panel at the Cultural Center. This looks like it is worth checking out.
via the Cultural Center
"There's a wide world of opportunity outside of galleries and many artists are making a full time living by diversifying their practices. Three Chicago artists and an on line gallerist explain how they do it. Lynn Basa (moderator) creates works that adapt in setting and scale from intimate studio paintings to site specific public art commissions in terrazzo and mosaic.
She is the author of The Artist's Guide to Public Art: How to Find and Win Commissions. Nikko Moy is the curator of Ashes & Milk, an online gallery founded on the premise that a lot can be made from very little. Lee Tracy is an artist who explores many mediums and formats of expression to make varied points that resonate from one voice. Local insomniac Chad Kouri of The Post Family is a freelance illustrator and Art Director of Proximity Magazine."
Thursday, August 20, 6 – 7:30 pm
Chicago Cultural Center
78 E. Washington St., 1st Floor Garland Room
Chicago, IL 60602
For more info check out the Cultural Center's site