Three plywood boxes — each about the length of a coffin — sit atop wooden sawhorses, constructed simply and directly, the wood left unfinished or adorned. They look generic; like shipping crates for telescopes, homemade pummel horses — or better — low rent Donald Judd's. A dig against Minimalism and Modernism's consequence on societal aesthetics, where everything becomes bland geometry by accident. One end of each box excretes an electrical cord, snaking down to speakers which play a soundtrack of white noise. On the other end, a lens provides a window to the interior of the boxes. Displayed with the lens side forming a center, they create a performative space, demanding one viewer at a time to crouch down and peer through it. The objects in the installation create a sprawling mess shattering space, as power cords trail out towards the walls, between legs and in plain view, without apology.
Looking through the peepholes one discovers slender tunnels — colons made of tinfoil illuminated by red, blue and yellow lights. The experience is immediately underwhelming. All components are quickly transparent; as the emptiness from viewing the first interior gives way to boredom by the third. An acute awareness of time produced from the bodily act of viewing the work hurries one away. Channel #1, #2, #3 is undeniably bodily throughout, down to the material manipulation by Kelley. Crinkling and wringing the tin foil, tinkering, like a guy in his garage on a Saturday, searching for some truth within the solace of a project.
It is within bowing to peer into a peep show of glowing colons that something unexpectedly humbling can happen. Within three choices of primary color tunnels of light, one is able to be in the private audience of God: what only near death victims and alien abductees experience through trauma is offered up pain free. From the center of the installation begins the infinite within the finite, but like Being John Malkovich. (Rather, BJM takes its cue from Channel # 1, #2, #3.) One can approach these simple containers with expectations of beauty inside them, and find an honesty that deflates not just this experience, but perhaps the entirety of experience. That existence is merely a series of beautifully mundane moments possessing the amount of excitement that a prize from a novelty toy vending machine can generate. Is it blissful disappointment? Some abject loss tied to our subconscious? Maybe something this immediately disappointing can also be so gratifying.
The Armchair Critic is an attempt to consider works of art through their representation in photographs, while replacing what is lost in an imagined, portable experience.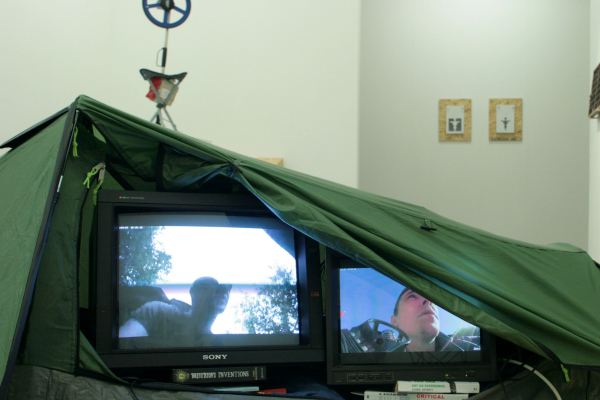 A burst of feedback cuts through the neighbourly bustle at Exeter Phoenix. We are in one of the West Country's rare white cube spaces, at a show by local artist Nick Davies. Onlookers are drawn into the venue's gallery, despite mic interference.
Davies appears to relish the incongruity. And so for this occasion he's roped in sound artist Dominick Allen. His brief is to disrupt the artist's talk with loops, filters and the occasional bleep. Well, no one said making art in the wilds of Exeter was easy.
Things go from difficult to near impossible when a toddler breaks away from her minders and installs herself next to the sampler where she begins to press buttons. This aleatory event was embraced by both artists. Davies is a man unafraid to fail.
His most recent project was a three day hike around the surrounding moors with both pedometer and measuring wheel (or trumeter). The plan was to create a new measure called the Exetre. That rhymes with metre, rather than the suggestive word etcetera.
Though his voice was continually scrambled, Davies was dogged in his explanation of the works in his show. He tells us about the early cartographers who measured the Meridian. He reminded us of Bas Jan Ader who went to sea and never came back.
This fatal failure interests Davies. His own 70 mile journey was abandoned after 56,000 steps. And you could follow the progress on maps affixed to the wall. Davies lost his pedometer, gave up on the trumeter and aborted the expedition after three days.
Few could blame him. After camping at night in a field used by dog walkers he got – no delicate way to say this – shit all over his rucksack. And so the attempt to measure the Exetre fell at an early hurdle. It wasn't helped by the knowledge that the A396 main road could have got him from A to B in a couple of hours.
Along with the map, Davies exhibits his tent, his now clean ruck sack and (in a nod to Duchamp and his bicycle wheel), he has put his trumeter on display. Monitors just inside the tent relay excerpts of a video diary from the doomed journey.
The artist is speaking live without notes in a faltering way that cannot be helped by the comic modulations of his voice. Moving on to the remaining works, he draws our attention to three bonsai-like sculptures made with Tippex and two racks of letterpress also cut to forms supplied by liquid paper.
Davies has had to compete with circumstance once again. Meddlesome visitors have rearranged his text-piece to read Happy Birthday. And he reports that the public are drawn to touch and flatten the delicate sculptures. But in characteristic laissez faire fashion, he's glad that people are engaging with the show.
What they might have missed is a curious fact about Tippex or liquid paper as it was then called. The son of inventor Bette Nesmith Graham was none other than Mike Nesmith from the Monkees.
There was no need to succeed in the music biz since mum was worth millions of dollars. Even so, it was hoped the Monkees would emulate the Beatles and the Stones. That's one more somewhat failed scenario.
But for all his embrace of error, in the broader sense, Davies makes work that works. Even his unfinished pieces work. Though you get the sense that making contemporary art in this part of he world is an ongoing challenge. This show puts Exeter in dialogue with London. No need to measure that distance; it's a notoriously long way.
Intention/Invention/Convention by Nick Davies can be seen at Exteter Phoenix until January 10 2015.
1. Nasa in the Hollow at PeregrineProgram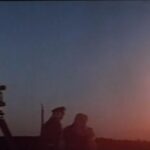 Work by Manuel Rodriguez and Kendall Babl.
PeregrineProgram is located at 3311 W. Carroll Ave. #119. Reception Sunday, 1-4pm.
2. Mathias Poledna at The Renaissance Society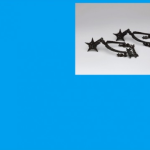 New commissioned works.
The Renaissance Society is located at 5811 S. Ellis Ave. Cobb Hall 418. Reception Sunday, 5-8pm.
3. Mend Thine Every Flaw at Heaven Gallery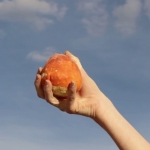 Work by Shawn Creeden, Marshall Elliot and Rachel Starbuck.
Heaven Gallery is located at 1550 N. Milwaukee Ave. Reception Friday, 7-10pm.
4. Everything is Text at Comfort Station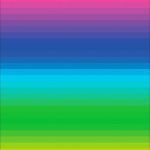 Work by Jon Chambers.
Comfort Station is located at 2579 N. Milwaukee Ave. Reception Saturday, 5-8pm.
5. Krampusnacht at Co-Prosperity Sphere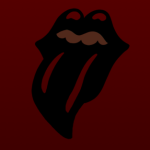 Work by Paul Nudd, Andrea Jablonski, Chris Hefner, Bruce Neal, Christopher Smith, Kevin Jennings, Stephanie Burke, Jeriah Hildwine, Sarah Leitten, Catie Olson, BJ Vogt, Matt Marsden, EC Brown, Justine Harlan, Sean DeSantis, Ryan Swain, George Edward Hurden IV, Nathan Case-McDonald and Meg Duguid.
Co-Prosperity Sphere is located at 3219 S. Morgan St. Reception Friday, 8pm-12am.
By Kevin Blake 
"History is a nightmare from which I am trying to awake." These famous words from James Joyce's famous character Stephen Dedalus, in his famous novel, Portrait of an Artist as a Young Man, embody the idea of an inescapable infiltration of history in our present reality. For Joyce and Dedalus, the "nightmare of history" may have been rooted in an existential conception of history, or the universal fact of inevitable death, but the transcendent quality of the phrase acts as a directive in the form of an optimistic metaphor for rehashing history as a means of creating a better future.
George Santayana was more direct when he said, "those who do not remember the past, are condemned to repeat it." At first glance, these collective bits of wisdom seem obvious. They seem correct. They seem true. And though I would agree, that the repeated fragments, phrases, images, and sounds of the past have the ability to communicate warnings for the future, our methods of assimilating these legends have just as conspicuously perpetuated the nightmare. The recitation of our traditions awakens us TO the nightmare, not from it. As we are wrapped up in contemplating evidence that either rejects or accepts the histories offered to us–through the vast network of delivery systems (books, the internet, television, etc….)–we become more in-sync with the legend itself. Thus, we succumb to visualizing the nightmare more clearly as an insurmountable obstacle. Through incalculable attempts to shed ourselves from our antecedents, we see our legends reinsert themselves more deceptively in each subliminal iteration in the present.
The paradox here is that rational thinking–as it is defined by those who have developed a science that diagnoses irrational thinking–has delivered us to the most preposterous circumstances. The problem lies in an inherited trust in the clairvoyance of tradition. Of religion. Of science. Of government. Of culture. To wake up from this nightmare that we've been led to believe is a dream, we must stop chanting the legend and start pursuing delusional thought.
Artists have always been at the forefront of delusional thinking. Leonardo da Vinci, now celebrated as a rare genius, was not considered an educated man by the standards of his day–he did not attend a university and he was not versed in Latin(both requirements in fitting this mold). His deficiencies–in the way of this criterion–limited his ability to read the classical texts, which may have been an advantage in his development as an artist, architect, and engineer. He was employing the scientific method in a multitude of arenas long before it became a staple of science. In a revealing passage in one of his sketchbooks da Vinci notes, "First I shall make some experiments before I proceed further, because my intention is to consult experience first and then by means of reasoning show why such experiment is bound to work in such a way. And this is the rule by which those who analyze natural effects must proceed; and although nature begins with the cause and ends with the experience, we must follow the opposite course, namely (as I said before), begin with the experience and by means of it, investigate the cause."
Had da Vinci been educated and reading the natural philosophies of Aristotle (the then guiding principles of nature), he may have never arrived at such methodologies. It is through this ignorance that his ideas and process surpass accepted forms of knowledge and transcend time.
Science will downplay how long its own adolescence actually lasted, but it wasn't until a 16th century intervention by Galileo Galilei that forced it to take a hard look at itself.  The Italian astronomer and physicist Galileo was trialled and convicted in 1633 for publishing his evidence that supported the Copernican theory that the Earth revolves around the Sun. His research was instantly criticized by the Catholic church for going against the established scripture that places Earth and not the Sun at the center of the universe. Galileo was found "vehemently suspect of heresy" for his heliocentric views and was required to "abjure, curse and detest" his opinions. He was sentenced to house arrest, where he remained for the rest of his life and his texts were banned. Galileo wasn't the only figure in history to be persecuted for their belief system–suppressing knowledge has been an active ingredient in human civilization since the beginning of recorded time.
In an age when information has never been more fluid, knowledge–in its infinite variety–is abundant. Available. Easy to acquire. Because of this access, no one can escape disenchantment. As Galileo's delusional and sacrilegious idea about the earth's place in the galaxy dissolved the idea of the cosmos as the locus of spirits and meaningful powers within the realm of religion, so too, does it empower the picture of the universe as governed by universal laws–laws written by the same authority whom condemned this revelation in years prior.
This marks the point in history when science co-opts the subversive position. Persecution (in science) evolved from blatant acts of abuse carried out by the church, to a dissolution of potential theoretical projections through brandishing theory as law. Science has become in an institution which thinks of itself as a meta-theory through which all ideas must submit through its system. Simultaneously, science is the beneficiary and catalyst of the disenchanted which creates a system of "rational" thought.
The scientific method, who claims its roots in rationalism, is actually conceived in the most scientifically irrational production. Rene Descartes, the founding father of modern science, created the scientific method after having a dream in which an angel appeared to him and told him that the conquest of nature would be achieved through mathematics and measurement. This isn't the tale we are taught. Science typically delivers the primary observations. The gathering of data. The major insight. It rarely reveals the trace of the idea, which was the impetus to execute study and experiment.
Artists have developed a stigma over the great expanse of time. If an artist projects a theory developed through a visit with angels, no one is surprised. It is expected. It is as easily shrugged off as the outlandish theory itself. The focus of the artist's ideas assumes an aesthetic echelon that more often than not, omits theory and potential through a relegation to discourse that is painfully self-referential. Art, in many circumstances, appears to be a conversation about itself that serves itself and its initiates.
Within this system, an aversion to delusion is born much in the same way it is perpetuated in science and religion. The properties may vary. The classifications, categories, and rankings may change and represent an entirely different value system on the surface, but the problem is equally polarizing. In all our defining social systems, we are required to make a leap of faith. We are required to believe in the universe exploding into existence from an unidentified singularity. We are required to believe that there is a bearded white man coaching earthlings from another dimension. We are required to believe that the art hanging in museums is the "stuff" we need to reference in determining the value of all future manifestations of the human brain which would like to gain entry into the big Art game.
To change the conditions of the big game, we must advocate for innovation. Real innovation occurs at the concrescence of delusional thought. It occurs when existing conditions prompt individuals to reject linear values which means to reject the idea that innovation can only occur within the realm of technology, science, and mathematics.
Oliver Wasow, an artist working in the Hudson Valley area of New York, has a peculiar art practice that has evolved from a background in traditional photography to what might be considered an ongoing social media experiment that utilizes photography as the foundation of social critique. The idea that it could be an experiment rather than simply an art practice is of particular interest to me as I spin this web. Whether this is the intent of the artist or not, doesn't really matter. The results of his experiments, his daily practice, and the response to it-exist as a data set much in the same way as a census tells us something about the population.
Wasow's delivery system is social media–predominately Facebook. Daily, he posts found photographs or images conjured in his studio and curates a thematic based on his personal interests. The art, however, is not committed solely to the aesthetic quality of the image. The innovation occurs in the ensuing dialogue. The comments section is where the magic happens. It is where people expose themselves through all manner of projections that reflect their interpretations of the image, their intuition, and their impulses–all of which say much more about the people who comment than the image itself. It is like conducting interviews with the masses without asking any direct questions. The curation element that classifies each photograph within an album of related visual elements seem to be the substrate that defines the line of questioning upon which his friends are given a platform to respond.
As an art object(s), Wasow's social media production defies standard procedure and institutional critique. It toes the artificial line that defines what IS and what is NOT considered art, and it is in that boundary where I find the most interesting practices. Within the trajectories of defiance we may find the ability to detach from the "nightmare of history."
In the preface to The Picture of Dorian Gray, Oscar Wilde notes, "We can forgive a man for making a useful thing as long as he does not admire it. The only excuse for making a useless thing is that one admires it intensely. All art is quite useless." If admiration of aesthetics and the constant reference to tradition is all we have as a result of art production, then I would agree with Wilde wholeheartedly.
Maybe I'm delusional, but I think art can DO more.
One of my duties as a Lecturer of Foundations at Northern Arizona University is to provide give tours to prospective students.  In an email follow-up to one of these tours, I was asked about the viability of a career following an art degree, and how one might explain this career choice to one's parents.  Specifically, I was asked to elaborate on a conversation I had mentioned having with my father, who had been skeptical to say the least regarding my career prospects after graduate school, for which I was asking to borrow some money from him.  The following is taken largely from the text of the email I sent in response.
There are a few viable strategies to making a living with an art degree. I certainly have friends doing the "move to New York and try to be an art star" thing, a few of them successfully. Most support themselves with jobs as waiters or gallery assistants etc. With even a BA, one can get work as a security guard or administrative assistant at a museum, gallery, or in an artist's studio as an assistant helping to make the work. These are entry level jobs from which one can work their way up to a career.
The strategy that I know most intimately is teaching. This is a challenging but viable path, if you have the right temperament for it. Not everyone is well suited for teaching, and it is important to be sure it's right for you, rather than treating it as the default answer to the question of "I've got my MFA; now what?"
Speaking of the MFA…The question of whether or not to go to grad school is debated within the art world, but it is an absolute necessity if you want to teach art at the college level. It's also a big asset if you teach K-12 or at private institutions. Applying to grad schools is itself a big process, and scary. You may not get into your top choice, and you may not get into any school at all your first time applying. Some grad schools are expensive; others are fully funded and therefore free. This is of course a question for down the road, but I mention it because it was when I was making the decision to attend grad school that this issue came up.
The specific conversation came up with my father when I was applying to graduate school. I needed to borrow money from him, and he was basically not at all supportive of my decision to go to graduate school and pursue a career teaching art. He said, basically, "I'll loan you the money because I'm your father, but I think it's a bad investment, I don't think you'll be able to find work, and I don't think you'll be able to repay me, but I need you to, somehow." He asked me to specifically ask my faculty how long it had taken them to find a teaching job, and what was a normal starting salary. I asked my painting instructor, Leslie Kenneth Price at Humboldt State University, and he told me that after graduating from his MFA, he found adjunct work within a year, and it took him five years of adjunct work to get a full time job. He said that starting salaries at the full-time level were around $40K.
I ended up borrowing $37,000 from my father, in addition to $73,000 in student loans, to attend the Hoffberger School of Painting at the Maryland Institute College of Art. I graduated in May of 2007. I started teaching part time in 2008, and in 2013 I was hired at NAU…five years after my first adjunct gig began, at a rate of $42,000 a year. Obviously everyone's experience is different, but Leslie definitely called it in my case. Five years as an adjunct, then a full time job starting at $40K, sounds about average.
Bear in mind that some people do land full time teaching jobs straight out of graduate school. Benjamin Duke was a year ahead of mine in grad school; he was doing a kind of work that really leant itself to a particular program's needs, and so he was offered a full time teaching job at the University of Michigan in Ann Arbor before he had even finished his MFA. He also shows at Ann Nathan, an excellent gallery in Chicago. He is a.) very, very good, b.) very, very lucky, and c.) very, very smart. I wouldn't count on getting a full time job right away; even if you're good and smart you may not be lucky. But, it could happen.
On the other side of things, it is certainly possible that you won't end up teaching. Some people just aren't well-suited to it, and find other lines of work. I have several friends who earned MFAs and then were offered technical or administrative positions at the institutions from which they graduated. These are certainly viable careers, and should be considered as good alternatives to teaching. Others work for museums or galleries, or in other creative fields.
For me, though, teaching has been a great fit. The pay isn't going to make me rich by any means, but it is definitely enough to live on, what I'd call "grown up money." And there are other benefits as well. Great medical and life insurance, for example, and a great work environment. Yes, we work hard and have to do a lot of off-the-clock research, but our schedules tend to be very flexible, vacation time is impressive, and we get to work doing something we love. Oh, and another benefit: if you do take out student loans, the Public Service Loan Forgiveness Act means that, under certain conditions, if you work for a public service institution (a college, university, or museum, or a non-profit, but not a commercial gallery), and your income is under a certain amount, you can pay on an Income-Based basis and after 10 years, 120 on time monthly payments, any remaining loan balance can be forgiven.
Also, look at the College Art Association website and go through the job listings as though you're looking for a job. That will give you some idea of what's out there. Also NYFA, HigherEd Jobs, the Chronicle of Higher Education, and Academic Keys.
In one way, my father had been correct.  I never did repay him a cent of what I had borrowed, despite the fact that Professor Price's predictions about the time it would take to find full time work, and my starting salary.  My father died, from complications of alcoholism, a few weeks before I was offered the job that would have allowed me to repay him what he had loaned me.