In this week's pick we check out Kara Walker discussing her piece Fibbergibbet and Mumbo Jumbo: Kara E. Walker in Two Acts created at Fabric Workshop in 2004. The installation consists of one of Walker's first videos. In this video she discusses the move from flat works to installations and incorporating a moving image.
"The installation consists of a theatrical stage set made of a cloth backdrop on which a landscape has been painted in washes of coffee and pigment. Before the backdrop stands the painted wooden silhouettes of willow trees and a signpost, which bears a series of aphorisms which are either misleading, or dead ends in their own right. From behind the backdrop, a fiery light casts the shadows of Walker's characters against the painted landscape as her narrative unfolds beneath a spirited moon."
For more on this video please check out Fabric Workshop's site.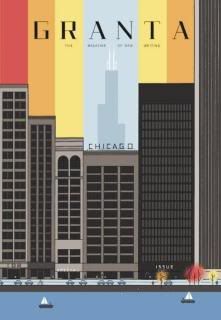 British publication Granta will be featuring the city of Chicago for its upcoming issue. Chicago based Chris Ware designed the very sweet cover. It sounds like a good issue to pick up if you are interested in what's going on in Chicago.
" In this video, Granta acting editor John Freeman introduces the issue, celebrating the city of Chicago, a cultural and artistic hub and home to some of the world's greatest writers and thinkers."
Introducing "Chicago" from Granta magazine on Vimeo.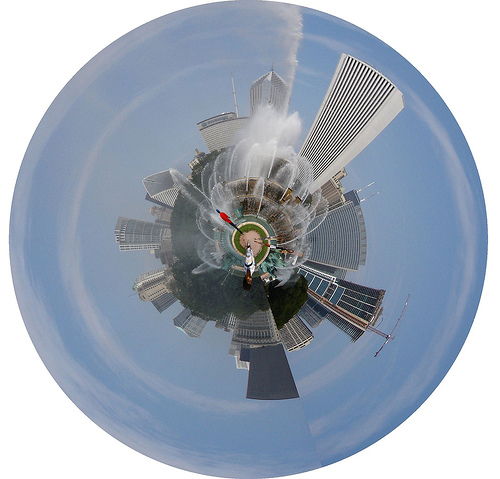 I'm utterly entranced by these "polar panoramas" — 360 degree panoramic images assembled to form a circular image that looks like a tiny planet.  There's a whole Flickr group devoted to polar panoramas, along with the related "Create Your Own Planets" pool. The resulting images hold the same sort of magical fascination for me as do snow globes or the insides of mechanical time pieces. Behold, a few images from the flickr pool, (there are too many gorgeous ones to pick from, so I've chosen only those panoramas based on images taken in or around Chicago – click directly on the image to be taken to the photo's original flickr site). Can I go live inside one of these for awhile, please?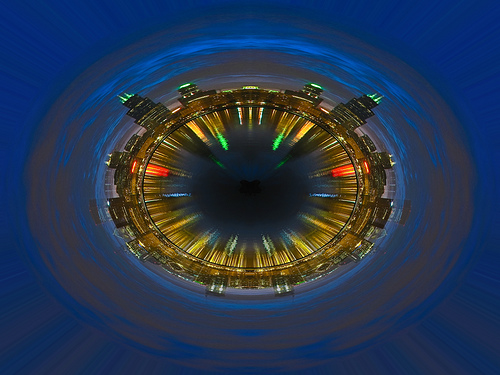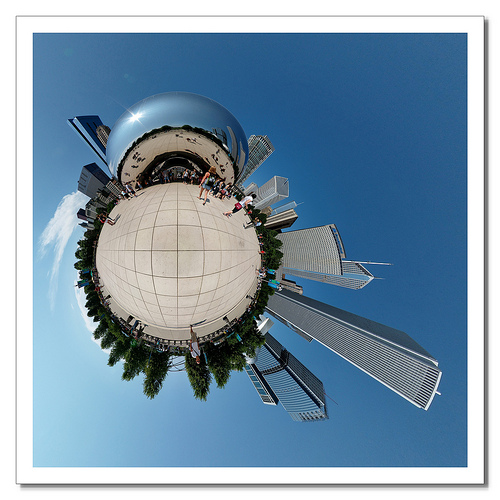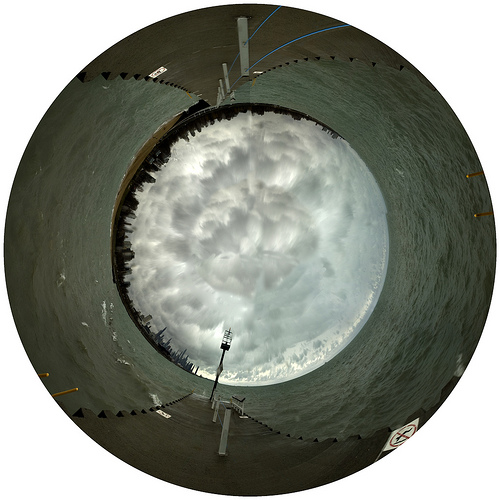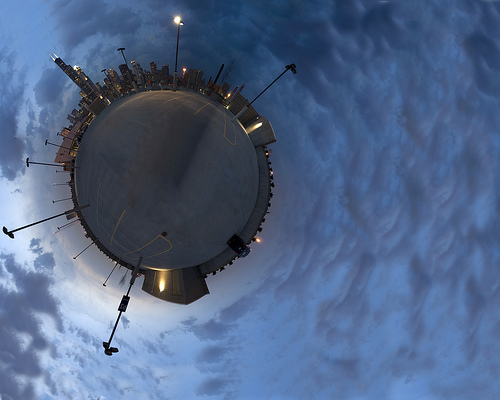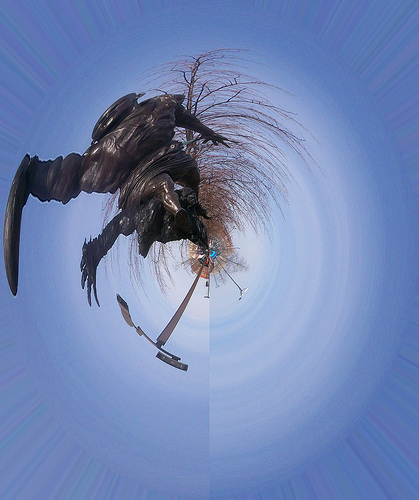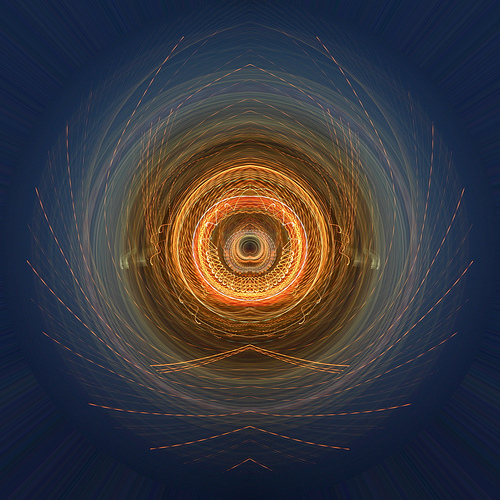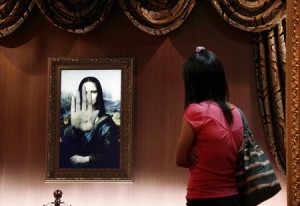 The World Classic Interactive Arts Exhibition opened in Beijing last week. Sounds more like a golf tournament than an art show, no? Among some sixty odd exhibits on view, there's a holographic Mona Lisa that answers questions from viewers in Mandarin ("Are you married?" "Yes, I am married, and my husband loves me so much!"), a gesticulating Jesus speaking to his apostles at The Last Supper, and various well-endowed greek statues come virtually to life.  Glimpse the madness via this brief video clip; it's in Russian, but that doesn't matter. (Via).
Michael Workman is retooling the Bridge Art Fair into the leaner, meaner Verge, which (like Bridge) will focus exclusively on emerging art. (Verge, you may recall, was also the name given to a section of artist-run spaces housed within Bridge). Verge will launch this year in Miami to coincide with Art Basel, December 3-6, 2009. Now, applicants to Verge will be selected by a top-notch curatorial team including Dan Cameron and James Yood — a process that, in an interview with Artnet last week, Workman likened to that of a biennale. (Application deadline is October 1st).
Here's Artnet's take on Workman's new venture:
"After expanding Bridge to two locations last year during Art Basel Miami Beach, in what many saw as overreach, Bridge honcho Michael Workman was compelled to dissolve the non-profit that oversees the fair earlier this year. Now, he has launched the Verge Art Fair to take its place. Verge bows at the Catalina Hotel in Miami Beach — a locale that happens to be Bridge's old haunt. "Verge," incidentally, was also the name of a subsection of Bridge focused on "artist-run spaces and projects," a concept that "didn't get used well" at Bridge, according to Workman, and is now being channeled in the Verge Art Fair's focus on "new and emerging art." The new affair promises 30 exhibitors, rather than the 60 showcased by Bridge last year.

If all this sounds dubious, Workman has enlisted a team that gives the undertaking credibility. He has ceded directorial control to Brooklyn-based artist Edouard Steinhauer (a frequent Bridge exhibitor), while fair participants are being chosen by a team consisting of curator Dan Cameron, collector Beth Rudin DeWoody, Yale School of Art associate dean Samuel Messer, Artforum critic James Yood, and Steinhauer. "It's more like the way you select things for a biennale," Workman says of the process, adding that the "orientation of this show itself is a radical departure" from Bridge. For info about the new fair, including prices for would-be exhibitors, see www.vergeartfair.com.