This week's pick is a long one. Susan Rankaitis, James Welling, and George Baker take the gloves off and  throw down over abstraction in photography.
via the UCLA:
"From the beginning, abstraction has been intrinsic to photography, and its persistent popularity reveals much about the medium. Artists Susan Rankaitis and James Welling and UCLA Associate Professor of Art History George Baker debate a host of approaches to the abstract photographic experience in this panel discussion moderated by Lyle Rexer, the author of The Edge of Vision: The Rise of Abstraction in Photography."
Audio clip: Adobe Flash Player (version 9 or above) is required to play this audio clip. Download the latest version here. You also need to have JavaScript enabled in your browser.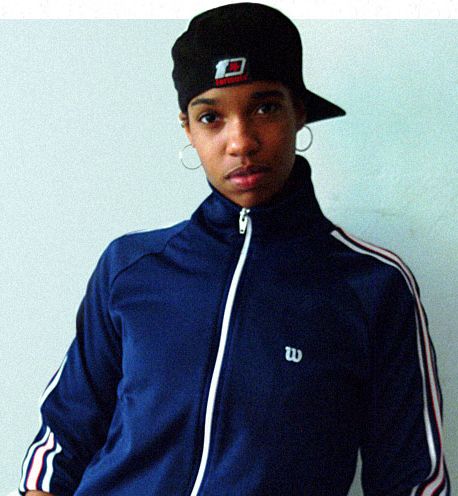 The grand prize winner of the CHIPUBLIB "Sound Off" Music Contest has been announced. The winner is Englewood's own Christalle Bowen better known as Psalm One. A mp3 of the winning song "My Bucket Song" can be heard in it's entirety above.
She will be performing the winning song along with a set of her other music, live at the CHIPUBLIB Sound Off concert at Pritzker Park, located at 344 S. State Street across from the Harold Washington Library Center, on Thursday October 22nd; doors open at 5 p.m. and admission is free.
Judge & Chicago-based Alarm Magazine publisher Chris Force called Psalm One's entry a "shoulder-shaking salute to her hometown of Chicago, [that] stood out among the surprisingly creative and talented submissions to the Chicago Public Library's "Sound Off" contest."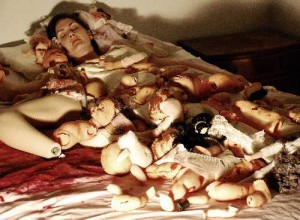 Ah, bloody ladies and their fucked-up bloody baby dolls. I'm still counting down the days to Halloween, and if I can find a babysitter of my own, I am so going to see this woman (actually, Stacy Stoltz as Elizabeth) up close and in person when The Hypocrites perform their version of Mary Shelley's Frankenstein at the MCA Chicago from October 21 – November 1. It will be enacted "in promenade," which means that performers intermingle with audience member on the same stage. Blurbs the MCA:
Just in time for Halloween, acclaimed Artistic Director Sean Graney and The Hypocrites take on Mary Shelley's classic novel for an adventurous retelling of Frankenstein. Graney's world-premiere production is performed in promenade, which places the audience onstage amidst the actors, and combines his inventive and poetic adaptation with the famous 1931 film starring Boris Karloff.

Inspired by the vast scope of Shelley's novel and the ideas of inventors like Benjamin Franklin, Thomas Edison, and J. Robert Oppenheimer, Graney draws from a variety of literary sources for his adaptation, including Macbeth, Prometheus Bound, Doctor Faustus by Christopher Marlowe, and 'Tis Pity She's a Whore by John Ford. Graney's adaptation combines several historical versions of the gothic tale to craft a contemporary literary monster that captures the pure horror and chilling philosophy of creation carried out in the name of human advancement.
It's like a high art version of Tony & Tina! But seriously, it's always fun when audiences get a chance to wander around onstage while the performers do their thing–although I always wind up feeling weirdly embarrassed for the actors when I stand too close to them. At any rate, you can watch a video of Hypocrities founder and Frankenstein director discussing his ideas about how theater relates to Frankenstein below; tickets are $20-25, for MCA members they're $16-20, and the student rate is $10.
Bad at Sports is pleased to have Martine Syms of Golden Age as a guest blogger with her picks from last week's New York Art Book Fair. "Martine Syms is a conceptual entrepreneur based in Chicago, Illinois. You can usually find her doing "research" (reading blogs) in the back office at Golden Age or watching television shows on DVD. Golden Age is a concept shop, founded in 2007, that sells publications, music, apparel and other editioned works created by artists. Golden Age makes a statement about an alternative mode of making and selling art; that it can be straightforward, accessible, and moderately priced."
This year Printed Matter's NY Art Book Fair claimed all three floors of P.S.1 to present over 200 international booksellers, galleries, and independent publishers/artists including art luminaries Dexter Sinister, Peres Projects, Electronic Arts Intermix, and E-Flux. Unlike most commercial art fairs this year, the NY Art Book Fair managed to escape the shadow of the recession. Everyone seemed to be having fun amongst the many DIY initiatives that have been doing so much with so little for so long. However, similar to most art fairs, NYABF was incredibly overwhelming and I couldn't possibly see everything. Here are some highlights from last weekends event, if you want to link to projects that I missed, please do so in the comments.
A Modest Proposal For A Serving Library – Dexter Sinister
A Modest Proposal For A Serving Library, Nick Relph and Oliver Payne Dexter Sinister [http://dextersinister.org] (designers Stuart Bailey and David Reinfurt) presented a very heady not-so-modest proposal for taking over an abandoned library in Los Angeles that is also the site of the newest video by Brits Nick Relph and Oliver Payne. In the video, books are chroma-keyed onto shelves, and the librarian's serve red wine. Over the weekend the Serving Library also hosted a screening of Truffaut's Fahrenheit 451 with an introduction by my favorite Dot Dot Dot contributor Rob Giampietro.
The Werkplaats Typografie
The Werkplaats Typografie, a Dutch post-graduate design program, brought all 17 students to New York for the fair. Across from a wall displaying their most recent graphic output, the students set up studio in which they would bootleg any of the Werkplaats' catalogs for a mere $5.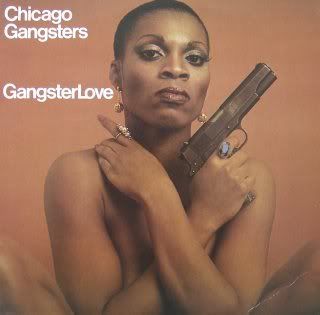 On this week's roundup I discovered dresses that are made for cats, Pruned gave their plans for a 2118 Chicago winter Olympics, and I found Chicago Gangsters' badass album cover for Gangsterlove. If you haven't checked it out yet go see Philip von Zweck: The Fortieth Anniversary of the First Anniversary in May '68 at Threewalls before it closes this Saturday. Have a good weekend.
Chicago Gangsters = Badass album cover.
Design Council Image Database "was formed to educate the British public about good design" We need one of these.
Plural Blog has some previews for the latest issue of Lumpen.
Cat Fashion | http://bit.ly/2blYUQ
RT @threewalls Philip von Zweck: The Fortieth Anniversary of the First Anniversary in May '68 (in September)..ending this Saturday!!!
Potentially Boring | "Between the Folds" a documentary on origami.
@art21's new season starts tonight but what I really want to watch is ESPN's 30 on 30. Tonight a doc on Wayne Gretzky.
I don't feel so good about the full Kirsten Dunst, Murakami thing.
Just received an email from my mom. She just got the latest J Crew catalog in the mail and asked "Where are the female artists." Good point.
Joe Fusaro has an interview with Janine Antoni on @art21.
IDLM has some cool work and an interview with Shin Murayama. Sort of Hannibal Lecter meets Sports Chalet.
@pruned gives their vision for a Chicago 2018 Winter Olympics bid. http://tiny.cc/Eu5mn
RT kingstitt More reminders on the state of Chicago art criticism from @badatsports. well said @ClaudineIse:
I haven't purchased a Taschen book in a while but am thinking of picking this up.
Alan Moore has a new journal out called Dodgem Logic.