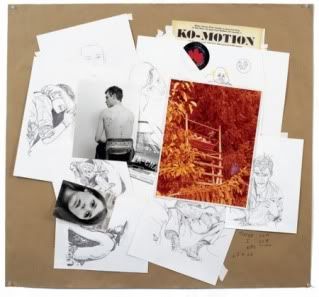 Yesterday, Collier Schorr had a book signing at Dashwood Books for her latest release "There I Was". In the fall of 2007 I had a chance to see "There I was" at 303 gallery. The show was a departure from Schorr's photographic work. Through drawings, photographs, source images, and letters Schorr retells the vivid story of Charlie 'Astoria Chas' Synder. While accompanying her father on a interview in 1967 , Schorr met the 19 year old drag racer and his "Ko-Motion" Corvette. By the time the article was released Synder had already been killed while fighting in Vietnam. Based on both facts and fantasy Schorr retells the last days of 'Astoria Chas'.
The Long Century has a small musing from Schorr about Synder and war films.
"I was talking to a friend about a scene in Full Metal Jacket and he said "that is my favourite war movie". Later, I thought, what does that mean? What does a favourite war movie satisfy? What makes it so desirable? All narrative cinema pivots on the transformation of a protagonist and so most war movies satisfy this requirement in spades. From An Officer and a Gentleman to Platoon, the young soldier is transformed into a man, either ruined by brutality or recused by structure, there is a simple pleasure in watching someone (other than oneself) abused into a potential killing machine.
…When I starting making drawing's based on a young friend of my father's who was killed after just on month of serving in Vietnam, I re-engaged with all those Vietnam movies I thought I loved and I no longer could love them. The fact that they were a fetish for me, and an ideal about masculinity that I couldn't afford to indulge."
Read the full article at This Long Century.
For more information and to pre-order a signed copy please visit Dashwood Books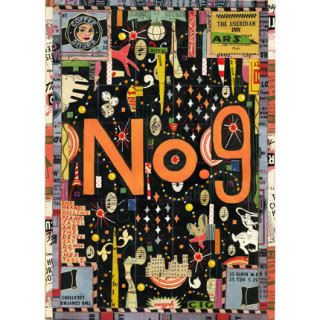 Big Rock Candy Mountain
New work by Tony Fitzpatrick
Dieu Donné
315 West 36th Street New York, NY
Apr. 1 – May 16
Opening reception for the artist April 1, from 6-8PM.
"Tony Fitzpatrick's collages are cobbled together from vintage print ephemera and handmade paper with splendor and precision; they are visual poems, reflecting on matters of place, history, and sense of being. Big Rock Candy Mountain delves deep into the transient nature of Depression-era hobos. Here, their language, ideograms, battles, and songs resound throughout Fitzpatrick's intimate works. His voice references both the historic and current, as the culture surrounding hobo lore may now become parallel to our own. The exhibition is a culmination of the artist's Lab Grant residency at Dieu Donné, and is on view from April 1st through May 16th, 2009."
For more information or to see some of the work visit Dieu Donné.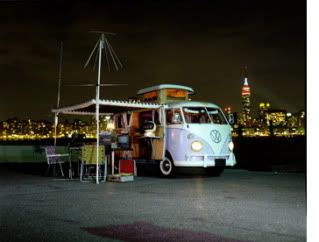 Broadcast Yourself
6:30 p.m. Wednesday, April 1, 2009
Lecture Hall 213,
next to Pratt Manhattan Gallery
144 West 14th Street, 2nd Floor
"Pratt Manhattan Gallery will present 'Broadcast Yourself,' a free public symposium in conjunction with the gallery's 'Broadcast' exhibition…Speakers will include NPR 'On The Media' host Brooke Gladstone, 'Broadcast' curator Irene Hofmann, and 'Broadcast' participating artists Gregory Green, Angel Nevarez and Valarie Tevere of neuroTransmitter, and Siebren Versteeg.
'Broadcast Yourself' will address the issues of power and control extended by traditional media outlets in contrast with the do-it-yourself attitude pervasive in the tech-savvy younger generation. Symposium panelists will also speak to the impact that radio and television can have in shaping the events of our time; how artists can directly engage, challenge, or subvert the structure and authority of broadcast media; and how our culture is shaped by the actions of individuals and artists."
For more information please visit Pratt's site.
Image above:
Gregory Green, M.I.T.A.R.B.U. (Mobile internet, television, and radio broadcast unit), Mixed media with 35-watt pirate FM broadcast system, 100-watt pirate television broadcast system, and internet broadcast system, 2000.
Yoko Ono while returning to Montreal on Tuesday to unveil an art exhibit celebrating the week 40 years ago she famously stayed in bed with her husband John Lennon in a hotel room high above downtown Montreal and slept in about peace died of massive trauma to the head when the "Yes Painting" complete with ladder & magnifying glass fell on her.
Ono was in the city for the anniversary of the 1969 bed-in, which is being marked by an exhibit at the Montreal Museum of Fine Arts, titled Imagine: The Peace Ballad of John & Yoko. The exhibit would have opened Thursday.
"Montreal means very much for me because it was a place where John and I created a very important statement," the 76-year-old artist told reporters at the museum on Tuesday right before saying "Oww oww that ladder is crushing my bones, get it off get it off, I have brittle bones from Coprophagia so this really hurts"
That went on for 30 minuets while local pedagogues and reporters documented and critiqued the latest and unbeknownst to them final performance art work by Ms. Ono.
Montreal's city coroner ruled that it was an accident but Mark Kostabi is wanted for questioning in relation to the event since as the Police Chief said:
"This seems like the kind of shameless promotional work that he would do" and followed up with "Plus I always wanted to meet him, I have one of his paintings over my desk, you know the one with the gray androgynous human figure in a empty room holding a odd but ironic object that fits nicely with the title, he's so handsome too."
Kostabi's lawyers have released a statement that he has a solid alibi since he has been in Rome for almost a decade doing nothing.
More to come as it unfolds this sad sad April 1st, 2009.
For three consecutive days (March 26-28, 2009), three internationally prominent jurors—Jeffrey Grove (Wieland Family Curator of Modern & Contemporary Art, High Museum of Art, Atlanta), Clara Kim (Gallery Director and Curator, REDCAT, Los Angeles) and Hamza Walker (Associate Curator and Director of Education, The Renaissance Society, Chicago)—conducted studio visits with 15 short-listed artists drawn from nearly 300 applicants throughout Greater Atlanta (23-county area) for the inaugural Artadia Awards in Atlanta. The awards range from $15,000 to $3,000.
The Artadia Awardees 2009 Atlanta at the $15,000 level are: Don Cooper and Jerry Siegel. The five recipients of the $3,000 awards are Tristan Al-Haddad, Ruth Dusseault, Fahamu Pecou, Larry Walker, and Angela West. In honor of Atlanta arts patron Judith Alexander, Don Cooper has been named the Judith Alexander Artadia Awardee.
Artadia Founder and President Christopher Vroom said of the inaugural program in Atlanta, "The vibrancy of any creative community relies upon a network of committed individuals, institutions, foundations and others, working together to ensure that cultural legacies are not only celebrated but extended. Artists, situated at the foundation of creative production, play a critical role not only in their unique ability to help us see the world in new ways but also in their capacity as educators, mentors and civic leaders. Artadia is thrilled to add Atlanta's thriving community to our growing national network of support for artists. The city's cultural institutions, schools, foundations, non-profit spaces, galleries and arts patrons have nurtured a terrific artistic community. We are proud to be a part of it and to extend the visibility of its institutions and artists across the country."
Local juror Jeffrey Grove stated: "I am always supportive of programs that provide direct grants to individual artists to enable them to do what they must do. The Artadia Awards program in Atlanta provides local artists with national recognition for their achievements, access to internationally recognized curators from other cities, and an ongoing network of new connections and opportunities."
Hamza Walker added, "For a town whose arts community prides itself on self-reliance, Atlanta is giving Chicago a run for its money. The panel process was a terrific opportunity to meet these very talented Atlanta artists. Having known Artadia well from Chicago since 2001, it is exciting to be part of adding this important city to the national network."
Applications for the Artadia Awards were open to visual artists in all media and at any stage of their career working and living in Greater Atlanta, GA. The application was available online for three months from September 1 to December 1, 2008. The three first round jurors—Naomi Beckwith (Assistant Curator, Studio Museum Harlem, New York), Lisa Cremin (Director, Metropolitan Atlanta Arts Fund), and Jeffrey Grove (Wieland Family Curator of Modern & Contemporary Art, High Museum of Art, Atlanta)—reviewed 292 applications and selected the finalists in New York February.
Artadia is grateful for the visionary support of the Atlanta program from the Common Good Funds of The Community Foundation for Greater Atlanta, the Judith Alexander Foundation, and many generous individuals.