Off-Topic invites artists, curators, writers, and cultural workers to discuss a subject not directly related to the practice of making art. We would like to welcome Alicia Eler as our latest guest with her post, "Where did all the Tweets go? A conversation lost on Twitter".  Alicia is a writer, critic, curator and the Arts & Culture Community Manager of ChicagoNow.com.
Where did all the Tweets go? A conversation lost on Twitter
GUEST POST BY ALICIA ELER
Is it easier and more efficient to host conversations on Twitter or Facebook? This was my only question when I began research for this blog post. Things changed when Twitter lost the conversation, which is ironic because the conversation is the entire point of Twitter.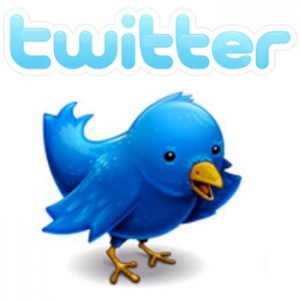 I, @aliciaeler, organized what was to be my first of many conversations about lesbian movies on Twitter. The conversation would begin with tweets from Chicago celesbians @trishtype, the Afterellen.com Blog Editor; lesbian erotic fiction writer @deviantdyke; queer sex blogger @annapulley; freelance writer and bonafide lesbian @jennispinner; and ChicagoNow tattoo blogger/AfterEllen.com music blogger @chubbyjones. Later, we could move to Facebook and try it again. For the Twitter convo, @jennispinner and I came up with the idea to label tweets with hashtag #lezflix. The chat began promptly at 2pm on Tuesday, November 24, 2009, and lasted well over the 10 minutes we had originally planned. Lesbian twitterers from all over the country jumped in. [Read more]
…To Start Off The New Year!
Hey everyone! Hope ya'll had a good hooliday! And now we stride fourth, from the 'Ots to the Onezies, with many a show to look forward too. This weekend (especially Friday) is particularly ripe for new year pickings, so in celebration of all that, I give you…
THE FIRST 10 OF THE NEW YEAR!
(In not much of a particular order)
Happy 'Effen 2010!
1. In Stereo at Rotofugi
I feel like I should hate this work for being hip and trite, but it just makes me think of Rosler's 60-era "Bringing the War Home" too much for me to hate it. Make your own decision.
Reception Friday from 7-10pm. Rotofugi is located at 1953 W. Chicago Ave.
2. 3-for-1: Queen of Heaven, R&R (…&R), and Up Is Down at the Chicago Cultural Center
I am generally in favor of 3-for-1 shows, especially when there are actually three big shows in one place, something few other places do as well as the Cultural Center. On top of that the work looks worth seeing, to boot. Sheesley presents nearly photo-real paintings of puddles, Faier forces confrontation with death (or our refusal to confront it) with his images of mausoleums and their waiting rooms, and Slavick explores carnage in Afghanistan, Iraq, and Lebanon through over painted photographs.
Reception Friday from 6-8pm. The Chicago Cultural Center is located at 78 E. Washington St.
Thanks to my trusty feedreader, I've come across a contrasting viewpoint to the Art Work project that I posted on earlier this morning. On his blog Lebenskünstler Randall Szott notes that there are plenty of people who respectfully disagree with the underlying assumptions of Temporary Services' new project. A tiny slice of the lengthier argument put forth by Szott follows:
"The idea that calling what you do "work" makes it "legitimate" or "meaningful" is the crux of the problem I have with much of what one finds in Art Work. This sort of thinking is everywhere on the left and Marx does in fact provide the theoretical mirror in which many self-identified "cultural workers" (I always shudder at this phrase) see themselves. Jean Baudrillard, the still mostly Marxist incarnation of which Bryan-Wilson cites, moved very quickly into a position not easily integrated within her piece or this newspaper as a whole. In his book The Mirror of Production he writes "The critical theory of the mode of production does not touch the principle of production." That is to say that Marxist analysis too readily embraces the terms of the debate and therefore provides a mere functional critique, one that Baudrillard might note, "…deciphers the functioning of the system of political economy; but at the same time it reproduces it as model."
Read Szott's full argument here, along with comments responding to his post. Okay, and now I also feel appropriately shamed by my own use of the word 'culture worker,' which I agree can be cumbersome, pretentious, and plain-old lame sounding, but how else to encompass the different types of work we want to talk about under a single umbrella? Suggestions?
The rise of the "free economy" that Chris Anderson lauded in his book Free: The Future of a Radical Price (read Cory Doctorow's astute review of the book's arguments in the Guardian here) takes on an entirely different, and far less celebratory, meaning when applied to the work of artists, critics, curators, arts administrators and other low-paid (or no-paid) culture workers today. A newly launched newspaper called Art Work is attempting to lay bare hard truths about the flailing economy's impact on cultural production. Finally, people are starting to talk about money, explicitly and on personal terms. Or at least, they're trying to. [Read more]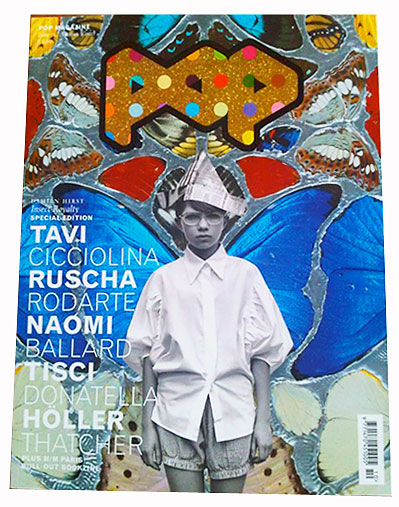 Art people, are you reading Style Rookie? If you're not, I'm here to say I think you should be. Although I myself tend to stay away from fashion and style blogs, because looking at things I could never buy for myself tends to make me feel bitter and depressed and old, I am obsessed with Style Rookie. It's a blog about fashion and pop culture written by Tavi Gevinson, a thirteen year old girl who lives in a suburb just outside of Chicago (I'm thinking it's the same one that I live in, but who knows). Tavi–already famous enough to be known by her first name only–was recently profiled in the Chicago Tribune in an article on successful teen fashion bloggers who are garnering attention not just from fashion-conscious tween readers but from fashion designers, stylists, and magazine editors themselves. (Read the Tribune's article, published on December 30, 2009, here). The article describes Tavi's rise to fame amongst the fashion set, and also contained some sniping about the pint-sized blogger's success from a few jealous hags (sorry, I meant to say "fashion editors"). [Read more]