This pair of web projects, which utilize personalization algorithms and are created by Jonathan Harris and Sep Kamvar, are oldies but goodies. In case you're like me and hadn't known about them before now, I'm passing them along for your post V-Day pleasure & pain. Both are fantastic, mesmerizing, and addicting (make sure you try out the localization menus). Damn my laptop for being so old and slow! Hopefully the applets will load up faster on yours. Click the images below to be taken to the projects, and be patient, they may take awhile to load but they are so worth it.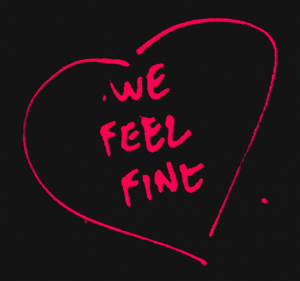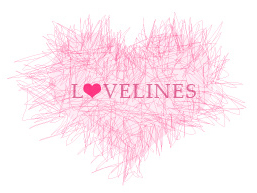 Roberta Smith of the New York Times is way too classy and refined to actually rant. Yet despite the even-handedness of her tone, her argument here is impassioned. It also happens to be one that I agree with. Note the part where she reports that the MCA has yet to find a New York venue for its in-the-works Jim Nutt retrospective.  A brief excerpt below, then go read the full, lengthy piece from last Sunday's paper here.
"To paraphrase Jerry Lee Lewis, there is a whole lot of art making going on right now. All different kinds. But you'd hardly know it from the contemporary art that New York's major museums have been serving up lately, and particularly this season.

The current exhibition of Gabriel Orozco at the Museum of Modern Art along with the recent ones of Roni Horn at the Whitney Museum and of Urs Fischer at the New Museum have generated a lot of comment pro and con. So has the Tino Sehgal performance exhibition now on view in an otherwise emptied-out Guggenheim rotunda. But regardless of what you think about these artists individually, their shows share a visual austerity and coolness of temperature that are dispiritingly one-note. After encountering so many bare walls and open spaces, after examining so many amalgams of photography, altered objects, seductive materials and Conceptual puzzles awaiting deciphering, I started to feel as if it were all part of a big-box chain featuring only one brand."

Over the last 48 hours a story has been jumping around the Chicago art world stirring the minds and causing the hand wringing of countless people. Much of the talk has sadly been via email, Twitter, Facebook & other secondary venues of communication. That story is of the article in the Chicago Tribune about the artwork & marketing done by Patrick Skoff. Mr. Skoff has been taking his work and leaving it around town for people to take for free while giving hints as to locations over the internet.
Some people said it's bad arts coverage, some people railed against it as playing to the base of humanity, some even wondered what Chicago art coverage has come to post Artner. The general consensus was that this isn't Art's coverage and better work is getting skipped; my thoughts are reprinted below from facebook (yea classy I know)……
It's Entertainment coverage not Arts coverage (and correctly categorized). Honestly is anyone surprised since we continuously seem to exclude/ignore/insult/talk-around the main stream people who read the tribune?

I agree the work/story isn't that notable (even though I do give kudos to the artist arranging this with the reporter, don't think for 1 second Christopher Borrelli just happened to be there, this was coordinated, the reporter is as much the artist as the artist in this event) but am I shocked that people will eat this story up in the lack of anything else? No.

People want art in their life, I have seen it, everyday Joe and Jane urban, suburban & rural people love art they just are not being spoken to or at least not spoken to in a vernacular they have any chance to engage in.

Is this new? No. Will this change soon? Probably not. The only thing that grinds me is how everyone is so "shocked" that this is going on every time it happens. I don't mean you guys as much as people I have had conversations with over the last 5-10 years.

Every time this happens everyone is "amazed" that this gets coverage and not something of more merrit. That is because we don't talk to them in a way they would be interested or understand and we leave it to people like Borrelli & Skoff to fill the gap.

I swear I feel like Michael J Fox in the "American President" some days, I know I can come off as venal at times but people want Art, they want what that can offer (the creativity, the hope, the joy for the new) and the only people who are doing the talking are people that have nothing really to say. I don't blame them but we can't be shocked when the only words that get out are treasure hunts. When by and large everything they love and want we label as modernist and scoff at. There has to be a way to bridge the gap?
Feel more then free to comment by calling 312-772-2780 or emailing us and keep up the good work Chicago even if no one is writing about it.
The Red Dot Art Fair's NYC edition which was cancelled less then a month before it's opening during Armory in 2009 has been rebooted in combination with MillionTreesNYC, a project initiated by Mayor Michael R. Bloomberg and New York Restoration Project (NYRP) Founder Bette Midler.
The new venue will be held at Skylight NYC, a renovated contemporary event space located on 10th Avenue and 36th Street right next to the Lincoln Tunnel.
The previous venue was their office space in the 500 block of West 25th Street.
Off-Topic invites artists, curators, writers, and cultural workers to discuss a subject not directly related to the practice of making art. We would like to welcome Stephanie Burke as our latest guest with her post, "Firestarter". Stephanie is a Chicago based photographer who graduated from the School of the Art Institute of Chicago in 2009. She currently writes for Bad at Sports, runs Art Talk Chicago and works as the Managing Editor for Chicago Art Magazine.
Firestarter
by: Stephanie Burke
Last night I had a dream: my husband and I were living in an abandoned church in some metropolis. The church was high on a hill overlooking the city. I was sitting in the scrubby grass outside the church, watching the sun go down and listening to talk radio. An announcer cut into my program, saying the mayor had decided to start shutting the power off at night to save money. I looked out over the city to the west, and watched the lights blackout below me as the sun dipped below the horizon. As the last rays of sunlight disappeared, I started thinking about how I was going to build a fire without drawing attention to myself. In mid-thought, I woke up. I rolled over and related my dream to Jeriah, including my quandary as to how to build an un-noticeable fire. Without skipping a beat, he said flatly, "a Dakota Fire Hole, that's what you'd use." Yes, that's what I would use. Knowing how to build things like a Dakota Fire Hole, and a fire in general, is an important part of wilderness and disaster preparedness, a topic of great import to me. Thus, I have decided to dedicate my Bad at Sports Off Topic entry to fire building in context of survivalism.
Fire is one of the most important things you will need in a survival situation. Fires provide heat to dry clothes, warm bodies, cook food, and boil water to destroy pathogens. It also provides light to work by, to use as a signal for rescue, and to aid in general peace of mind. For all these reasons, you need to plan ahead and understand the basics of starting and maintaining fires.
First, you need to understand the needs of a fire. A fire needs three things: fuel, air, and an ignition source (or spark). Fuel is what is feeding the fire, usually in the form of wood, paper, leaves, twigs, etc., and generally, the drier the fuel the better. Overly wet fuel can be used once a fire is going, assuming it has been dried out near the fire before use, or the fire is raging extremely hot. Be careful when gathering your fuel, many parks and wilderness areas have restrictions on wood gathering.
There are three main fuel types you need to gather: tinder, kindling, and denser, long burning material. Starter and kindling are essential to starting a fire (without gasoline or road flares), and it continues to surprise me when a watch people try to start fires without them. If I had a dollar for every time I've seen someone crumple up 2 wads of newspaper, cover them with 4 or 5 four-inch diameter logs, then light it expecting a the newspaper to get the logs going, I'd have, like, a few hundred dollars.