Tempestt Hazel (awesome name!!), writing for Columbia College's blog for last weekend's CAA conference, asked Duncan MacKenzie 10 Questions in conjunction with his and Richard's presentation last week at the conference. (You can also check out more "10 questions" interviews with Michelle Grabner, Patrick Lichty, Sabina Ott, Mel Potter and Joyce Owens on the blog as well). Here's what Duncan had to say:
1. Briefly tell me about yourself. What is your current role in the arts and how did you get there?
Artist, Journalist, Educator, "Conversation-ist," and person of questionable virtue and foolish commitment.
2. Is this your first College Arts Association Conference? If not, how many have you been to and how has it evolved over the years?
I have been to a few, not enough that I have a sense of an evolution or trajectory. I expect to have a good time, learn a few things, and see some old friends. I'm also planning to buy a few books.
3. What process did you go through to become a panelist and/or participant in the conference?
We proposed to speak as part of a project that Sabina Ott was working on and she wanted us to do it and placed us where she felt we would be most useful.
4. What is the title and summary of the panel you are participating in? What is the topic you will be presenting? Who are some of the other panelists?
Opt Out of Obscurity is about a DIY ethic. Those people and projects that don't wait to have other people do things for them. They choose to just "do it [themseves]." We were honored to be included. We are pretty much going to talk about Bad at Sports and the projects history.
Here are the others.
Curator's Perspective
Michelle Grabner, School of the Art Institute of Chicago and the Suburban
Critic's Perspective
Corey Postiglione, Columbia College Chicago and Artforum
Gallerist's Perspective
Gosia Koscielak, Koscielak Gallery
Producer's Perspective
Duncan MacKenzie, Bad at Sports: Contemporary Art Talk; Richard
Holland, Bad at Sports: Contemporary Art Talk
5. What is the significance of your panel topic? How does it apply to college art students and the greater art community?
It is important not to wait an rely on others to develop your projects. You should believe in the things you do more then anyone else. After all, if you don't believe in the things you do why would anyone else?
I think we all need to be reminded that this is not an easy road, and if we are not willing to work for our dreams, then who should?
6. How would you describe the work that you create?
It's magical?
It depends. I work on a lot of different things with different people. Bad at Sports is a collective of about 20 artists, critics and curators and works from many differently locations to produce an art radio show and a blog. Together we have been at it for close to five years and produced 300 hours of art radio and thousands of posts. I also collaborate with an English artist named Christian Kuras and we make sculpture (mostly) and some other art objects.
All the things I'm involved with share a sense if inquiry, a need to place ideas, objects, systems in a slightly more legible order, to figure stuff out and make sense of it.
7. What are some projects you are currently working on?
Well we can be found at badatsports.com all day everyday.
And Bad at Sports is doing projects at or with…
-Temporary Services at Gallery 400 on Feb 26 and 27
-Apex Art(NYC) opening April 6th through May 22nd
-Museum of Contemporary Art Chicago: Cabinet of Curiosity Lecture Series: April 20th
-Next Art Fair Chicago April 30th-May 3rd
-Open Engagement (Portland) May 14th-17th
-Studio Show/Residency at theSullivan Galleries (Chicago) from June to September
Christian and I are doing an exhibition with the Co-Prosperity Sphere that opens on Feb 26th.
8. What are some of the goals you have for yourself and your art career in 2010?
Just to "keep on keeping on."
9. Where would you like to see the arts go in 2010?
To exactly where they will be most interesting, and if I could tell you it wouldn't be very interesting.
10. Lastly, what advice would you give college students who are thinking about a career in the arts similar to yours?
Try and be kind to everyone and don't get too far ahead of yourself.
Learn more about Duncan Mackenzie and all that he's up to at the following locations on the World Wide Web:
http://bathosphere.org/kurasmackenzie/
http://badatsports.com/
http://theculturalarchive.com/
This pair of web projects, which utilize personalization algorithms and are created by Jonathan Harris and Sep Kamvar, are oldies but goodies. In case you're like me and hadn't known about them before now, I'm passing them along for your post V-Day pleasure & pain. Both are fantastic, mesmerizing, and addicting (make sure you try out the localization menus). Damn my laptop for being so old and slow! Hopefully the applets will load up faster on yours. Click the images below to be taken to the projects, and be patient, they may take awhile to load but they are so worth it.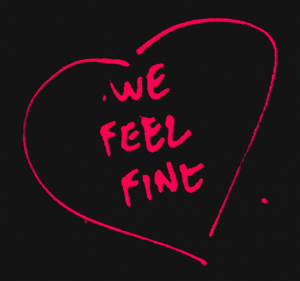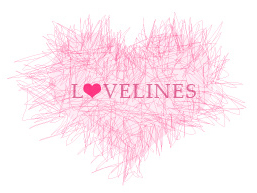 Roberta Smith of the New York Times is way too classy and refined to actually rant. Yet despite the even-handedness of her tone, her argument here is impassioned. It also happens to be one that I agree with. Note the part where she reports that the MCA has yet to find a New York venue for its in-the-works Jim Nutt retrospective.  A brief excerpt below, then go read the full, lengthy piece from last Sunday's paper here.
"To paraphrase Jerry Lee Lewis, there is a whole lot of art making going on right now. All different kinds. But you'd hardly know it from the contemporary art that New York's major museums have been serving up lately, and particularly this season.

The current exhibition of Gabriel Orozco at the Museum of Modern Art along with the recent ones of Roni Horn at the Whitney Museum and of Urs Fischer at the New Museum have generated a lot of comment pro and con. So has the Tino Sehgal performance exhibition now on view in an otherwise emptied-out Guggenheim rotunda. But regardless of what you think about these artists individually, their shows share a visual austerity and coolness of temperature that are dispiritingly one-note. After encountering so many bare walls and open spaces, after examining so many amalgams of photography, altered objects, seductive materials and Conceptual puzzles awaiting deciphering, I started to feel as if it were all part of a big-box chain featuring only one brand."

Over the last 48 hours a story has been jumping around the Chicago art world stirring the minds and causing the hand wringing of countless people. Much of the talk has sadly been via email, Twitter, Facebook & other secondary venues of communication. That story is of the article in the Chicago Tribune about the artwork & marketing done by Patrick Skoff. Mr. Skoff has been taking his work and leaving it around town for people to take for free while giving hints as to locations over the internet.
Some people said it's bad arts coverage, some people railed against it as playing to the base of humanity, some even wondered what Chicago art coverage has come to post Artner. The general consensus was that this isn't Art's coverage and better work is getting skipped; my thoughts are reprinted below from facebook (yea classy I know)……
It's Entertainment coverage not Arts coverage (and correctly categorized). Honestly is anyone surprised since we continuously seem to exclude/ignore/insult/talk-around the main stream people who read the tribune?

I agree the work/story isn't that notable (even though I do give kudos to the artist arranging this with the reporter, don't think for 1 second Christopher Borrelli just happened to be there, this was coordinated, the reporter is as much the artist as the artist in this event) but am I shocked that people will eat this story up in the lack of anything else? No.

People want art in their life, I have seen it, everyday Joe and Jane urban, suburban & rural people love art they just are not being spoken to or at least not spoken to in a vernacular they have any chance to engage in.

Is this new? No. Will this change soon? Probably not. The only thing that grinds me is how everyone is so "shocked" that this is going on every time it happens. I don't mean you guys as much as people I have had conversations with over the last 5-10 years.

Every time this happens everyone is "amazed" that this gets coverage and not something of more merrit. That is because we don't talk to them in a way they would be interested or understand and we leave it to people like Borrelli & Skoff to fill the gap.

I swear I feel like Michael J Fox in the "American President" some days, I know I can come off as venal at times but people want Art, they want what that can offer (the creativity, the hope, the joy for the new) and the only people who are doing the talking are people that have nothing really to say. I don't blame them but we can't be shocked when the only words that get out are treasure hunts. When by and large everything they love and want we label as modernist and scoff at. There has to be a way to bridge the gap?
Feel more then free to comment by calling 312-772-2780 or emailing us and keep up the good work Chicago even if no one is writing about it.
The Red Dot Art Fair's NYC edition which was cancelled less then a month before it's opening during Armory in 2009 has been rebooted in combination with MillionTreesNYC, a project initiated by Mayor Michael R. Bloomberg and New York Restoration Project (NYRP) Founder Bette Midler.
The new venue will be held at Skylight NYC, a renovated contemporary event space located on 10th Avenue and 36th Street right next to the Lincoln Tunnel.
The previous venue was their office space in the 500 block of West 25th Street.