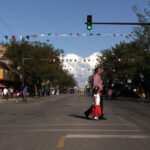 Work by Lorelei Stewart and featuring artists Marianne Fairbanks, Fultonia, 96 Acres, Jason Lazarus, Cauleen Smith, Jan Tichy, and Amanda Williams.
Gallery 400 is located at 400 S. Peoria St. Reception Friday, 5-8pm.
2. Song of the Summer at Roman Susan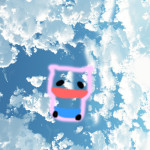 Work by Maddie Reyna.
Roman Susan is located at 1224 W. Loyola Ave. Reception Friday, 6-9pm.
3. Oh! Oh! Oh! at PeregrineProgram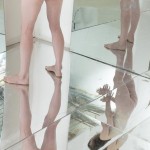 Work by Kelly Kaczynski.
PeregrineProgram is located at 3311 W. Carroll Ave. Reception Sunday, 1-4pm.
4. A House of Dust at Heaven Gallery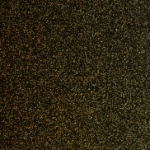 Work by Marissa Lee Benedict and Phil Peters.
Heaven Gallery is located at 1550 N. Milwaukee Ave. Reception Friday, 7-11pm.
5. Láldish at Ordinary Projects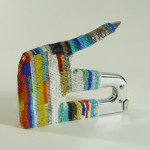 Work by Noelle Garcia.
Ordinary Projects is located at 2233 S. Throop St. 5th Fl. Reception Saturday, 6-9pm.
Everything is fucked.
We're all so busy burning the land and boiling the sea that the new Mad Max movie looks less like an escapist fantasy and more like a preview of what the world's going to look like in a generation or two. The huge populations of the developing world are pushing their way towards a standard of living defined by the industrialized nations of the west, following a path through massive deforestation and consumption of fossil fuels towards a consumer utopia that is absolutely unsustainable, but also irresistible. While the version of Chinese cuisine exported by its emigrants is a global favorite, in China itself gastronomes can't seem to find satisfaction without boiling dogs alive or cutting the fins off sharks to allow them to slowly bleed to death as they circle like the Bismark, unable to swim, to the bottom of the dying oceans. The oceans, of course, are filled with plastic, swept up by ocean currents into massive constellations of plastic particles that, if this were a Neal Stephenson story, would be aggregated into a massive, floating, plastic city, but in the real world end up breaking down into toxic chemicals that poison the waters and enter the food chain. Tiny pieces are ingested by microorganisms and end up in your sashimi; larger pieces choke the guts of albatrosses, killing for example one-third of the albatross chicks born on Midway Atoll.
Cops keep killing people. Or raping them.  Or both.  (Courtrooms aren't safe either.)  While there's some heavily agenda-driven debate on the demographics of the victims of police violence, the basic facts seem to be that while the majority of Americans killed by the police are white, this is because 63% of Americans are non-Latino whites, and for a single individual having an interaction with law enforcement, the odds of being killed by the officers is much greater for a non-white civilian (four times worse, says one study). Racism certainly exists within police forces, but even without it, the combination of a frustrating and dangerous profession, deadly weapons, and a near-impunity created by a culture of corruption, coverups, and silence would be enough to guarantee the regular recurrence of unjustified killings of civilians by law enforcement. Nobody knows how many Americans are killed by the police each year. There are 18,000 or so law enforcement agencies in the US, and they aren't required to compile their data on officer involved shootings. Of course, they don't want to do so. They don't want to be subject to the scrutiny that would challenge the power which they enjoy. And power corrupts. It is known.
Understandably sick of being killed by the police, some people have been taking to the streets in protest, others in riot. The peaceful protests are cheerfully ignored by those in power, while the violent riots are condemned, though the events in Baltimore showed that if you burn the heart of your city to the ground, you can at least provoke the cops into putting on a puppet show of justice, charging the officers responsible for the death of Freddie Gray with murder…and then releasing each of them on bail less than that set for a single rioter. (Although this fact is perhaps less damning than it seems on the face of it; the officers aren't likely a flight risk, and have much to lose by running rather than fighting the charges in court.) And they even fucked that up.  I'm not sure whether to take it as a sign that things are getting slowly better, or that they don't change at all, when I was reminded that 45 years ago as of yesterday, National Guard troops killed four students at Kent State in Ohio. Two were protesting the Vietnam War, the other two were walking to class when they were killed.
Of course, not all cops are bad cops, and we should be grateful to those who perform this vital service. It was a traffic cop who gunned down a pair of would-be jihadis, attempted mass murderers armed with potentially very lethal rifles. The previously seemingly-paranoid fears that Islamic extremism is coming to the United States have been replaced by a grim realization that it is already here. The Muslim fanatics were attempting to shoot up a convention putting on a "draw Muhammed contest," which can be interpreted either as a militant defense of freedom of expression, or as an intentional provocation of exactly the kind of violent response that it got. The organization putting on the event is the American Freedom Defense Institute, which sounds like either a fictional group from Team America: World Police, or like a new euphemistic name for the School of the Americas. They have been described as a hate group (by the controversial and extreme Southern Poverty Law Center), and certainly aren't shy about their criticism of Islam and their defense of Israel. Whether they are in fact anti-Muslim or are instead merely opposed to extremist violence, the group's views are Constitutionally protected speech. Even if the contest was actually intended to provoke just this kind of attack, it's perfectly legal to hunt over bait in Texas if you're hunting feral pigs. Certainly when I was growing up, no matter what my kid brother did to provoke me, if I ever hit him, I was the one to get in trouble, not him. Ironically it's the same strategy used by Palestinian protestors, getting kids to throw rocks at Israeli soldiers to provoke the soldiers to shoot at them so they can point out to the world how brutal the Israelis are. It's a dick move, but it works.
Of course, if Islamic extremist terrorists are finally putting the tip into Lady Liberty, the Muslim-majority world has been getting it head, shaft, and balls for a while now. It's regrettably understandable that some, seeing the horror of the Islamic extremists, come to treat Islam as synonymous with evil, but in fact most of the victims of Islam extremists are their fellow Muslims. Every day it seems, Da'ish comes up with some new horror even more fucked up than the last: throwing homosexuals in Iraq to their deaths from tall buildings, then burning a captured Joradian pilot alive by roasting him in a cage, and decapitating just about anybody they can get their hands on. Also, they fuck goats. And donkeys. But only when they aren't being provided with enough sex slaves from among the local population.
There's no happy ending here, no feel-good wrap-up to make the absolute horror of the world a little more tolerable. There's nothing to do but look for some nepenthe to dull the sensation, to feel it a little less. Maybe you drink, because, as Bukowski put it, "When you drank the world was still out there, but for the moment it didn't have you by the throat." Or you go to the movies. And then, just trying to hide in the dark and forget it all of a couple of hours, you get all bent out of shape because Iron Man cracks a weirdly anachronistic rape joke. Because it's impossible to have any sense of perspective in this world of fire and death, impossible to ignore the fact that when you stub your toe on the way to the gas chamber it still hurts.
Flying away from wintry Chicago in early February to be embraced by Kerala's tropical night air is sensory jailbreak. And the heat gets hotter as soon as the sun rises. Kerala has a long history of foreign arrivals, of cosmopolitan culture. For millennia adventurers have come in in search of spices, riches, and everlasting glory. Wooden ships brought explorers, evangelists, and merchants across the Arabian Sea. Today the Queen Mary, container ships, oil tankers, and earnings of Keralites in oil-rich Gulf countries lubricate the local economy.
Kerala's ancient port of Muziris and the contemporary one of Kochi are the referents for Kochi Muziris Biennale's (KMB) double-barreled name. Savvy art world veterans and Kerala-born Bose Krishmachari and Riyas Komu founded the Biennale and curated the first one that opened 12/12/12. This pair along with so many others in KMB's elastic fold are transforming the landscape of contemporary art in Kerala.
Synchronicity brought me to the 2012 KMB. It coincided with a visit to Kochi for a concert by bass guitarist Jayen Varma, who lives in Tripunithura, a place name whose rhythmic Malayalam intonation I haven't yet nailed. Seeing the first KMB made me vow to return for the next. During my recent visit for the Biennale, Jayen's invitation brought me again to Tripunithura where L. Shankar's playing of his ten-string electric double violin launched the audience into outer realms of sonic space.
Journalists and cultural cognoscenti wax and wane about biennales. Knowing a sliver about what it takes to launch and repeat an exhibition on such a scale—and a little more about the idiosyncrasies of getting things done in India—the KMB is an unequivocal triumph and an organic work-in-progress. The KMB's seriousness and sophistication doesn't pile on the posturing and snobbery that habitually intrudes in elite globalized art scenes. In fact, KMB's sensibility makes its harbor-side location, towering palms, and handsome heritage venues even more appealing.
Of necessity biennales have an exclusive element. The job of their curators is to survey, select, and compose. Nonetheless, KMB Foundation creates a welcoming and expansive sensibility for its Biennales and year-round cultural and educational programs. Unlike the ethos of commercial art expositions and assorted biennales, KMB doesn't promote the cult of art stars or fetishize novelty and youth at the expense of community, substance, and maturity.
Bose Krishnamachari and Riyas Komu planted KMB in Fort Kochi, where roots of cosmopolitan culture run deep. Concern for the vitality of Kerala's cosmopolitan culture and way of life gives KMB its beating heart. This makes the Biennale's character and investigations as social, political, and activist as they are artistic and cultural. Or as the founders wrote in their curatorial statement, "Kochi's cosmopolitanism is one that has been worn by generations in Kerala as a badge of honour even as it has led to a series of struggles, time and again, generating a curiosity about current realities, a complex one."
KMB 2014 benefitted from the audacities of 2012 and the luxury of lessons learned. It housed one hundred exhibits by nearly as many artists in formerly abandoned spice workshops and warehouses, an armory turned gallery, a neglected colonial bungalow, and Darbar Hall where Kochi royalty once met courtiers and the public. Like the first KMB, this one questioned past events and their historical accounts, looking squarely and sideways at the present to imagine all sorts of futures.
Artist Jitish Kallat served as the artistic director and curator of 2014 KMB. Bad at Sports readers in Chicago may unknowingly know Kallat through Public Notice 3. His luminous installation referenced two points in time and transformed the Grand Staircase and more at the Art Institute of Chicago. Public Notice inaugurated a welcome trend at the Art Institute of exhibitions by contemporary artists from South Asia, including Zarina, Amar Kanwar, Nilima Sheikh, and Dayanita Singh.
Kallat's curatorial thinking for KMB 2014 takes up two sets of historical events: Kerala's maritime history during Europe's "Age of Discovery" and the discoveries of the Kerala School of Mathematics and Astronomy. These events spanned the 14th to 17th centuries and linked local lives and livelihoods with those oceans away.  And they gave rise to new forms of political and social relations, new ideas and knowledge about technology, geography, and cosmology. Kallat's brainiac framing allows wide latitude for KMB artists and audiences to make their own surprising discoveries. (The name of the Biennial is somewhat misleading. KMB 2014 took place from December 12, 2014 through March 29, 2015 –Ed.)
KMB artists and their works explore unseen forces such as gravity and momentum and human inventions such as cartography, navigation, and topology, colonial oppression and resistance. Like imaginary lines that draw stars into constellations and mark the tropics and equator, threads of ideas draw KMB artworks into a conceptual and speculative universe. Match-making between artworks and KMB's cosmopolitan heritage sites create twenty-first century synergies that point beyond the present to imagined reaches of space and time.
The luxury of a dozen days in Kochi and a Bad at Sports deadline means I've been steeping in the Biennale since mid-February. I'm tempted to write about each work just to avoid deciding which ones to leave out. Fortunately omissions by me hardly matter since descriptions and photographs for all the works are easily accessed online and KMB's catalogic tome and Google Culture's virtual exhibition are forthcoming. Arguments about the relative merits of one or another of the Biennial's 100 exhibits most certainly can be mounted by critics and viewers alike. My take is on the 2014 KMB as a work in itself: the relationships among individual works, sites, and themes create a syncopated rhythm of the sensual, cerebral, and aesthetic that's pitch perfect.
KMB's cosmopolitan and cosmic framing doesn't stop it from being down to earth. After all it's the offspring of bohemian India. For example, artists Bijoy Jain and Unnikrishnan C both use the earth itself for brick installations at CSI Bungalow. Other earthen works include Valsan Koorma Koleri's sculpted landscape of laterite, mud, and baked earth at Cabral Yard, and Iqra Tanveer's minimalist Paradise of Paradox that's made of dust particles and light.
The show unites imagination with multi-sensory experience—looking and listening, touching and feeling. The often overlooked sense of smell receives the attention it deserves. Fear is a pungent installation by Sissel Tolaas that's marked with the scent of male angst. Exquisitely set in adjoining rooms in Pepper House, The Fires of Faith by Benitha Perciyal offers a fragrant tableau that radiates piety's ancient amber glow.
The Biennale's largesse in terms of media and materials, ideas, referents, and execution means that there's something for everyone. Regardless of what they know or don't know about contemporary art viewers are riveted by Susanta Mandal's bubble making sculptures, Where Have All the Stories Gone? and his squirming burlap sacks. The wide appeal of virtuoso drawing is demonstrated by the way visitors slow down to scrutinize them. Viewers show amazement and delight while taking in works that include the apparitions of Aji VN's panoramic landscapes; intricate grayscales in The Fluidity of Horizons, Parvathi Nayar's installation of large and small drawings and sound; subtle sketches by KM Vasudevan Namboodiri and Sudhir Patwardhan; melodic seascapes in graphite on wood by Muhanned Cader; and the sardonic narratives of Madhusudhanan's Logic of Disappearance and Sarnath Bannerjee's Liquid History of Vasco De Gama, self-described "diet comics" that depict Digital Dutta imagining the past.
Water, horizon lines, and the high seas are one of many sets of referents that figure in works across the show and provide other entry points for viewers. Chronicle of the Shores Foretold by Gigi Scaria is an enormous metal bell studded with holes and spouting water like a leaky roof during monsoon. Anish Kapoor's growling Descension is a vortex of water spinning in a concrete-embedded steel cylinder. The force needed to move the water burned out the first motor in less than a fortnight.
Kapoor's roar is echoed in Guido van der Werve's film Nummer Acht: Everything Is Going to Be Alright. The artist walks on a white expanse in front of an ice breaking ship that's slowly moving towards the viewer. The thudding bass of the ship's engine and massive hull cleaving a passageway through the frozen sea vibrates the old armory and concrete benches—and rattles the bones of rapt viewers. In Navin Thomas's long live the new flesh the menacing whish and thud of an arrow flying to land its target emanate back and forth between two larger than life archery-target speakers. The sound thunders through Pepper House and is felt long before the work is seen in the upstairs gallery.
Kallat also selected works are forceful in themselves and are witty retorts to the pounding pistons of machismo. For example, Neha Choksi's Iceboat video—she's dressed as an ascetic and rowing a melting boat made of ice—allows viewers to dissolve themselves in it as if gazing upon a mandala. The vagaries of time and the partiality of memory and history manifest in Annie Lai Kuen Wan's Phenomenon of Times. A video shows her coating each page of a nine-volume history of India. Nearby is the result after the volumes were fired in a kiln: nine fossil-like sculptures flanked by wafer-thin ceramic fragments of burned up pages.
The horizon appears and disappears in the video Touch as artist Janine Antoni walks a tightrope that merges with the line where sea meets sky. Curiously large wooden triangles are suspended by rope on wooden frames in Bhatri Kher's installation Three Decimal Points. Using stone architectural fragments as counterweights, the installation plays with scale, mass, and geometry while referencing historical efforts to map the skies and colonized lands and the extraordinary skill of Kerala's master woodworkers. The work dwarfs the viewer, and in turn is dwarfed by the view out the window to gliding ships and swathes of sea and sky.
Kallat's curatorial framing inspired artists to create works that converse with Kerala's maritime history and a broad spectrum of approaches to art-making. Lavanya Mani's Travelers Tales—Blueprints uses a once secret Indian technique of painting textiles along with other methods to cover sail-like canvases with stories of discovery and intrigue. Painting doyens Gulam Mohammed Sheikh and Sudhir Patwardhan dove into their own archives of techniques, ideas, and imagery to bring viewers very different but similarly monumental and probing triptychs that create new juxtapositions of time and place.
Pushpamala N implodes assumptions of European historical painting and depictions of foreign explorers encountering local rulers. She inserts herself with a playful left-handed flourish as Vasco da Gama in a staged a tableau of a late nineteenth century Portuguese painting. Daniel Boyd's ensemble of works in the once royal Darbar Hall includes a larger than life piece based on an engraving of the same 1898 painting that's the target of Pushpamala N's riposte.
Unlike Pushapmala's crisp color inkjet print, Boyd's work in oil, charcoal, and glue on linen requires the viewer to approach and retreat until the mass of black and white shapes come into focus. When the sweet spot is found, the work reveals da Gama imposing himself upon the ruler and his court. Elsewhere, Xu Bing affixes leaves and debris on a translucent screen and uses light to create shadows that take the shape on the screen's other side of a Ming Dynasty painting. And there's more—the Ming Dynasty was a period when Chinese explorers sailed far and wide, including Zheng He who made seven voyages to Kerala and died there in 1433.
Kallat's curatorial breadcrumbs also took artists on cosmic explorations. For example, with olefin sheets, ink, light, and shadow, Sachin George Sebastian's installation invites visitors to imagine a stroll in celestial space. Either standing back to take in its expanse or walking alongside to take in its details, NS Harsha's painting Again Birth, Again Death evokes the wonder of looking at the night sky and sensing vastness beyond our imagination.
Thanks to its dispersal throughout Fort Kochi, it's possible to turn a corner and discover a KMB outpost. The first morning after a midnight arrival from Chicago I headed out to in search of the Old Lighthouse Bristow Hotel's swimming pool. You see, despite staying close to a beach where fishermen walk into the sea every day, human activity makes Kochi's warm blue waters so filthy that swimming in them is taboo. Around the corner from where I started my mission, I discovered an oasis from midmorning's white hot light and fell into a pool of blue created by Raqs Media Collective.
Kallat invited Raqs to KMB and the threesome of Jeebesh Bagchi, Monica Narula, and Suddhabrata Sengupta sutured together an old house that was divided by a courtyard wall and very likely a family dispute. A large screen and video greeted visitors in the bright street front room. Blue acrylic sheets on the courtyard windows and door in the back rooms created dimmer aqueous light. A spherical helmet from an ancient diving suit rested with a ladder on the floor of a sealed-off blue lit room as if sunk to the bottom of the sea.
An open-ended rectangular prism of clear acrylic burrowed through the walls to connect two adjacent rooms—and created a dazzling thoroughfare for sound and light. And I happened upon all this just steps after setting out on my first day!
The way each artwork animates the historic space it inhabits and vice versa intensifies the KMB experience. But it's the people flowing through these spaces and interacting with each other, the art, and setting that gives KMB its energy and vitality. Like the nearby bazaars and beachfront promenade the Biennale hosts a lively mélange of people. Visitors come with it as their destination or discover it after arriving in Fort Kochi. School and family groups from across Kerala arrive by bus, car, and ferry. Local college kids say they like hanging out at the Biennale. Artists, art students, and art lovers from all corners of India and overseas make the pilgrimage. A recent art school graduate from northeastern Assam said she travelled alone by train for three days to get here.
KMB disseminates itself well beyond its principal venues. Its distinctly designed placards, posters, and postcards and digital media are in Malayalam as well as English. They stretch into space like a banyan's aerial roots. KMB partner and collateral exhibits popped up in crowded bazaars and along quiet streets. Chicago again made an appearance with Rooting India, a collateral exhibit curated by Tricia Van Eck and outgrowth of the Rootings collaborative formed by artists Deborah Boardman and Akshay Singh Rathore and sustainable agricultural activists.
A full calendar of performances, symposia, workshops, and a film each night of the biennale also attracts audiences to KMB venues. The KMB Foundation that mounts the Biennale also hosts a year round residency and other arts and cultural programs that go out to schools, colleges, and hospitals to bring experiences of Kerala's traditional forms of performance, visual arts, and music as well as contemporary and experimental forms.
New generations of artists, curators, critical and creative thinkers, local and cosmopolitan art audiences are emerging through the efforts of KMB. The talented KMB cadre knows how to balance planning and improvisation. Skill and back-breaking muscle power too are in evidence across KMB with its renovated buildings and heavyweight art objects masterfully built and installed. Thanks to the acclaim for the first Biennale, more funders came forward for 2014 KMB, and hopefully this trend will continue. Yet it would be misguided to consider KMB a nouveaux riches undertaking. In fact, KMB's accomplishments are all the more astonishing given its taut budget. KMB's invaluable asset are the people whose ingenuity, good humor, professionalism, and all-out efforts make the Biennale possible.
In addition to its core staff, KMB wouldn't be what it is without the participation of eager college students and recent graduates, who monitor galleries, talk with visitors, and provide all kinds of able-bodied support. These young people see KMB as their own voyage of discovery. For example, a student of modern Arabic language and literature at Maharaja College across the harbor in Ernaculum said that he didn't know about art and was shy to speak English, but working at a KMB collateral site brought him to "art's river of ideas and people."
Children in Kerala are growing up in the bodhi shade of the Biennale. Whether they come on a school trip with their teachers or drop by with friends on Sunday mornings to make clay figures under the tall trees in Cabral Yard, they are the future of contemporary art. Mithu Sen writes about I have only one language and it's not mine, the poetic and potent video installation she created with girls in a Kerala orphanage, "I believe language imposes a strange logic that tells us not to smell the poetry, hear the shadows or taste the light."
The Biennale brings international artists and their work to India. It also brings well and lesser known Indian artists to new audiences in India and other lands. Art like wine is a matter of time, terroir, and taste. To my reckoning KMB is an ideal terroir for infusing contemporary art with spicy notes of cosmic cosmopolitanism. Start planning for 2016 and imbibe for yourself.
Kerala is renowned for its generous hospitality and I'm a grateful recipient. Thank-you to Abe Tharakan, Cora Bernard at Bernard Bungalow, Jayen and Kala Varma, John Struthers, Riyas Babu, and the welcoming folks of KMB.
Something is happening in UK politics and conviction is giving way to self-expression. The Labour Party has drifted so far to the centre that tribal supporters are at least free to vote with their hearts. And if they live in Surrey Heath (Southern England) or Hackney South and Shoreditch (London), they can even vote for contemporary artists. That creative presence on the ballot paper tells us that the 2015 General Election has more to do with making points than handing out mandates to either of the two main parties.
The sitting MP in Surrey Heath is a one Michael Gove, a visual gift to satirical cartoonists but a blight on the nation's schools. The former Secretary of State for Education has got deserved flak for downgrading art, music and drama in UK classrooms. Considering art is one of Britain's more successful exports you wonder about the wisdom of this. The attack appears ideological, and so his longstanding opponent, artist Bob and Roberta Smith, certainly will be.
Smith, a single confusingly-named candidate, has the bit between his teeth. He has political form, having organised a 2013 conference for the Art Party. And campaign tactics include poster design, personable conversation and psycho-geographical rambles. Given that it is just five years since Gove won here with 57 percent of the vote, Smith has a losing battle on his hands. But losing battles may be all we have left at the ballot box.
Just ask Gordon Shrigley, who is standing in East London without a single policy to his name. The blankness of his campaign slate is not just refreshing, it's a powerful critique of all government and especially this five-yearly circus in which the public are first wooed and then betrayed. As Shrigley says, "I have nothing to offer, but offer itself". That's honest expression, and perfect for 2015.
The fact is that in UK politics the battle lines have been redrawn to include a smaller parties, and even lone voices. Thanks to social media and digital alternatives to the mainstream media, artists and ideologues alike can amplify their voice and enjoy greater visibility than ever before. Whatever the results on May 7th, Smith and Shrigley will have pulled off viable artistic projects. With little to lose, and little alternative, why not vote for an artist?
Recent months have seen the emergence of the phrase 'career politician' as a pejorative phrase. So the stage is really set for lone idealists and single issue candidates to come forward and show, or at least point towards, what politics could look like in an age of real democracy. Let professional spin, party discipline and self-interested party donors go hang.
To prove the value of expressive politics, one needn't look far. My local constituency is Brighton Pavilion on the South Coast. In 2010 we elected the UK's first Green Party MP and few would contest the fact that our subsequent representative, Caroline Lucas, has been one of the bravest and most effective voices in parliament. She has given us a say on drugs laws, fracking and nationalisation. Greens may never form a majority government, but they get my vote as the greater of various goods, rather than the lesser of two evils.
1. 10:00 am Monday Impressions; 11:00 am How the Outside Leaks into the Room; 12:00 ­pm Smells Like 100 Years Old; 1:00 pm The Room Is in My Eye. The Space under My Body; 2:00 pm In the Meantime, (This Place Will Be Empty after 5:00 pm); 3:00 pm An Actual Location for This Moment; 4:00 pm Few Will Leave Their Place to Come Here for Some Minutes; 5:00 pm Did You Know Who Built Your House? at The Renaissance Society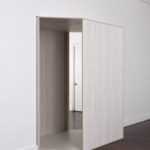 Work by Gabriel Sierra.
The Renaissance Society is located at 5811 S. Ellis Ave. Cobb Hall 418. Reception Sunday, 4-7pm.
2. The Grass Has Eyes at Comfort Station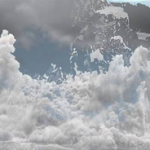 Work by Heidi Norton.
Comfort Station is located at 2579 N. Milwaukee Ave. Reception Friday, 6-10pm.
3. FAMILIAR MALAISE at ACRE Projects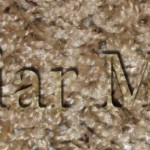 Work by Joe Yorty, Cara Chan, Austen Brown and Ruslana Lichtzier.
ACRE Projects is located at 1913 W. 17th St. Reception Sunday, 4-8pm.
4. Refractions at Silent Funny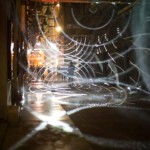 Work by Luftwerk.
Silent Funny is located at 4106 W. Chicago Ave. Reception Friday, 6-10pm.
5. Kissing in Heaven at Chicago Artists Coalition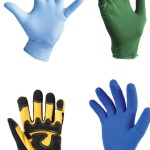 Work by Allison Lacher, Andy Roche, Hideous Beast and Snow Yungxue Fu.
Chicago Artists Coalition is located at 217 N. Carpenter St. Reception Friday, 6-9pm.