Off-Topic invites artists, curators, writers, and cultural workers to discuss a subject not directly related to the practice of making art. We would like to welcome Randall Szott as our latest guest with his post, "More Tailgating, Less Curating". In his own words, Randall  "has described himself as a chef, a merchant marine, or a schmuck with some blogs." When not spending part of his time at sea, Randall can be found at He Said, She Said.
More Tailgating, Less Curating
Randall Szott

I'm a cook. When I tell people this there are no quizzical looks or sheepish follow up questions. People get it and want to hear more. Sometimes the fact that I have two grad degrees in art makes its way into the conversation and things get awkward. This, to me is a problem, a fundamental problem that I've been invited to say a bit about here at BaS. What follows is my highly anecdotal account of why I believe the art world should strive to be more like the culinary world. It is rooted in my experience and obviously suffused with my values. If you don't share those values (pluralism, flexibility, openness, egalitarianism, inclusiveness, conviviality, approachability, diversity, etc.), find those values misapplied or irrelevant to the context, or if you have had a radically different experience with the art or culinary world then obviously this account will be of questionable value to you. I am talking about the capital A art world – the one that BaS almost exclusively engages itself with – not the immensely diverse "real" art world of sidewalk art fairs, church craft shows, potters in Memphis, painters in Sedona, and the multiplicity of creative artists that work outside the "recognition" of the network of biennials, jet-set curators, international journals, art historians, big city newspapers, and elite colleges/universities. [Read more]
I've been in bed sick for about a handful of days so this week's pick is a little late. After catching up on the latest horrendiously bad Christian rock band I found an equally disturbing video of Kirsten Dunst directed by McG and produced by Takashi Murakami entitled, Akihabara Majokko Princess. Is it just me or does this video feel very similar to Dunst's performance for the end credits of Bring it On but set in Japan? There are even cheerleaders at one point! Is this just a pop culture reference, a sign of a lack of imagination when it comes to casting, poor acting, or all of the above ?
1. Pamela Fraser at Golden Gallery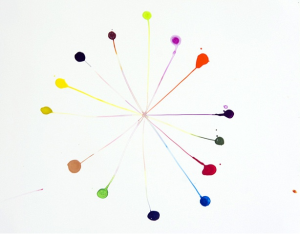 Golden Gallery, generally a crowd pleaser, is putting up another strong show. This round it consists of works on paper by artist Pamela Fraser. The works (from what I could find and discern) are all abstract, hyper-color pieces. Is "eye candy" a bad word in the art world?
Golden Gallery is located at 816 W. Newport Ave. Opening reception is Friday from 6-9pm.
2. Alumni at David Weinberg Gallery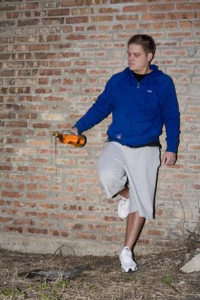 I went to SAIC for grad school, but I don't believe that gives me a complete bias for SAIC grad work. However, when I see good work from my fellow alums, I got to give it a shout.  David Weinburg is putting on an exhibition of "recent" SAIC grad work, including that of Amy Mayfiled, Noelle Allen, Helen Maurene Cooper, & Michael Ratulowski. If you haven't seen their work yet (which, if you've been in Chicago a while, is unlikely) make sure you stop by. If you already know their work, head over for a refresher on why they're awesome.
David Weinberg Gallery  is located at 300 W. Superior St. Opening reception is Friday from 5-8pm. [Read more]
SFMOMA's Open Space blog has an interview with Art Practical editor Patricia Maloney, who is also one of Bad at Sports' San Francisco correspondents. Art Practical is a new online magazine that covers the visual arts in San Francisco and shares SF-related podcast content with Bad at Sports. A brief excerpt from the interview follows; go on over and check 'em out!
From the beginning, your strategy has been to partner with other web-based content providers. How does this strategy reflect the larger philosophy and approach of Art Practical?
In the mission statement, I wrote that Art Practical is not a proprietor of information; our goal is to generate pathways for investigation. In additional to the original content that we produce, which appears as Reviews and Features in issues, we share content with three web-based platforms—the calendar and directory Happenstand, the podcast Bad At Sports, and the forum Shotgun Review—as well as one quarterly print publication, Talking Cure.
Shotgun Review now exists as a section within Art Practical; the other entities operate fully outside of Art Practical as well as providing us with content. Our event listings for openings and closings, as well as our editorial picks, come from Happenstand; we conduct interviews that appear simultaneously as Features on Art Practical and podcasts on Bad At Sports, and many of our Features are published first in Talking Cure. Together, we function as a coalition that provides comprehensive information and analysis of events, practices and exhibitions.
Art Practical is the site that choreographs this coalition. The idea came together via conversation with and the generosity of the people involved with the respective entities you, Joseph, and Scott Oliver (Shotgun), Lucas Shuman (Happenstand), the Bad At Sports team, and Jarrett Earnest (Talking Cure). I had no interest in duplicating their activities, but instead saw an opportunity in which we could mutually support our shared objectives. Collectively, we create visibility for individual projects and a forum for critical reflection for an audience much broader than our individual efforts.
Art Practical itself is a collective endeavor, emblematic of the collaborative spirit of the Bay Area visual arts culture, which has a long local history of incubating experimentation and innovation.  The team members that have created Art Practical and produce each issue have each played crucial roles in creating a model for visual arts criticism that is highly conscious of the audience it is serving. Perhaps more than anyone else, Stoyan Dabov, our developer, recognizes and articulates the ways in which familiar forms of communication are being ruptured. As the site evolves, he is pointing us toward embracing new approaches. The Editorial team, Hope Dabov, Vicky Gannon, Catherine McChrystal, and Morgan Peirce, work tirelessly in encouraging our writers to be creative, to find new modes of description and criticism, and to further define their personal voice. Their collaboration reflects our entire approach. (Continue reading here).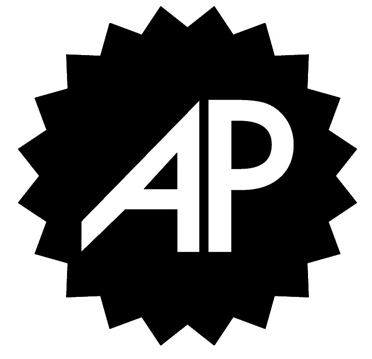 This looks to be a great lecture!
DOUG AITKEN
Monday, February 22, 6 p.m.
Fullerton Hall, The Art Institute of Chicago,
111 S. Michigan Ave FREE ADMISSION
Widely known for his innovative fine art installations, Doug Aitken is at the frontier of 21st-century communication. Utilizing a wide array of media and artistic approaches, Aitken's eye leads us into a world where time, space, and memory are fluid concepts. Aitken's work effortlessly slips into our media-saturated cultural unconscious allowing the viewer to experience cinema in a unique way by deconstructing a connection between sound, moving images, and the rhythms of our surroundings. Treating the world as his studio, he edits together frenetic and unique models of contemporary experience. Aitken has had numerous screenings, and solo and group exhibitions around the world, including the 1999 Venice Biennale, where he won the International Prize for his acclaimed installation electric earth. He's exhibited work in institutions such as the Whitney Museum of American Art, New York; Museum of Modern Art, New York; and the Pompidou Center in Paris.