The Art of the Steal, the much–discussed documentary film about the controversial struggle over the Barnes Foundation's extraordinary collection of Impressionist works of art, will have its Chicago premiere at Northwestern University's Block Museum of Art this Wednesday evening. Located in Merion, Pennsylvania at the explicit behest of Dr. Albert C. Barnes himself, the Foundation's collection is now slated to be moved to downtown Philadelphia, a decision which has caused a national uproar.
The film screens this Wednesday, March 10th, at 7pm at the Mary and Leigh Block Museum of Art, Northwestern University, 40 Arts Circle Drive, Evanston, IL 60208. Tel: 847.491.4000.
Here's the blurb and the trailer from the film's official website:
"In 1922, Dr. Albert C. Barnes formed a remarkable educational institution around his priceless collection of art, located just five miles outside of Philadelphia. Now, more than 50 years after Barnes' death, a powerful group of moneyed interests have gone to court for control of the art, and intend to bring it to a new museum in Philadelphia. Standing in their way is a group of Barnes' former students and his will, which contains strict instructions stating the Foundation should always be an educational institution, and that the paintings may never be removed. Will they succeed, or will a man's will be broken and one of America's greatest cultural monuments be destroyed?"
Don't forget! Bad at Sports is asking you to pose your own questions to your artworld in conjunction with our upcoming exhibition at apexart. The questions should be videotaped (if you have a Mac, Photobooth should work nicely, otherwise your camera's video function or your iphone's video should do the trick too), need only be a few seconds to a minute long, and should contain a question you've always had a burning desire to ask of…well, anyone connected to the world of art (provided they're still alive….although….we have always wanted to conduct spirit seances with the dead….but nah, we'll save that for another project). We can pretty much accept any video format, but the most ideal is .m4v file format. Once you've shot your video, email it to us at
video.badatsports@gmail.com
and, not only will we include it in our upcoming exhibition at Apex Art, we'll go directly to the source to find answers to your questions.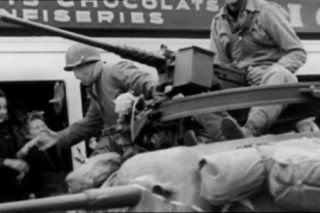 For the month of March the Gene Siskel Film Center is hosting the13th Annual European Union Film Festival. There are a lot of Oscar contenders that are being shown and I would highly recommend perusing their listings, which offers close to 60 films. Recently, I was able to catch the 2008 Belgiun documentary "Modus Operandi". Directed by Hugues Lanneau, the film chronicles Belgium's direct relations with Auschwitz.
Lanneau mixes interviews with grainy footage from the era, some of which had never been shown before. Although the film feels a little long (clocking in at 98 minutes) it is beautifully arranged. I found myself lost in the grain of the film but was often brought back by the numerous amounts of photographs that were filmed while being layered on strings. My description does not do it justice but the confrontation of individual portraits helps aid the statistics of the number of victims from the camps. According the film, 24,916 Jewish people were deported to Auchwitz between the years of 1942 and 1944 from Belgium. An overwhelming 95% of which never returned. As we hear personal statements from people that fled Belgium, we begin to see how the Nazi regime gradually infiltrated the Belgian government (which proved to be rather easy) and used it's very own authorities to implement their agenda. Their methods are chronologically broken down which helps with the linear flow of the movie.
Throughout the film there are several shots of facades and interiors that have images of documents and footage of soldiers marching projected on them. Immediately I thought of Jenny Holzer's projections and appreciated Lanneau's attempt of activating these historical spaces. His careful consideration with framing these shots made them significantly more powerful when in reality they could have easily been gimmicky. Although this film is somewhat on the dry side (I would mainly recommend it to history fans) it separates itself from historical documentaries that are made for television. The combination of well-organized images, captivating subjects, and skillfully framed shots elevates "Modus Operandi" beyond the cold hard facts and allows the viewer to feel a small personal connection to the people that lost their lives in concentration camps. [Read more]
1. Containers at DIG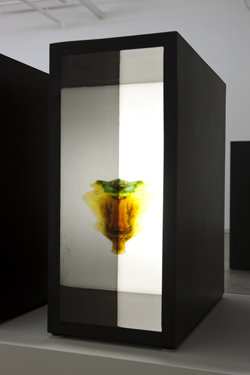 A space over by Monument 2, DIG looks like it could be a new place we all might want to start going to. As usual, it is hard to tell from the photos what the actual work will be (when it's 3-D), but the light box Rorschach thing going on looks interesting. What to see a "new" place (new to me at least)? Head on over.
DIG is located at 2003 N Point #3. Reception is Friday from 6-9pm.
2. Anatomy in the Gallery at The International Museum of Surgical Science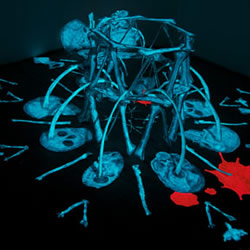 Now, I will admit a "conflict of interest" here (if you believe in those), I am good friends with Annie Heckman. Now that the formalities are taken care of, HOLY CRAP, these shows are going to be awesome. I've known Annie's work for a while now, and saw Lauren Kalman's work at, I think, SOFA. Heckman's exibit is called "You thought that you were alone but I caught your bullet just in time," and Kalman's is called "Blooms, Efflorescence, and Other Dermatological Embellishments." Glow-in-the-dark bones and skin rashes made of precious stones? How can you go wrong?
The International Museum of Surgical Science is located at 1524 N. Lake Shore Dr. Reception is Friday from 5-8pm.
3. Twelve Hundred Miles Down the Street at Linda Warren Gallery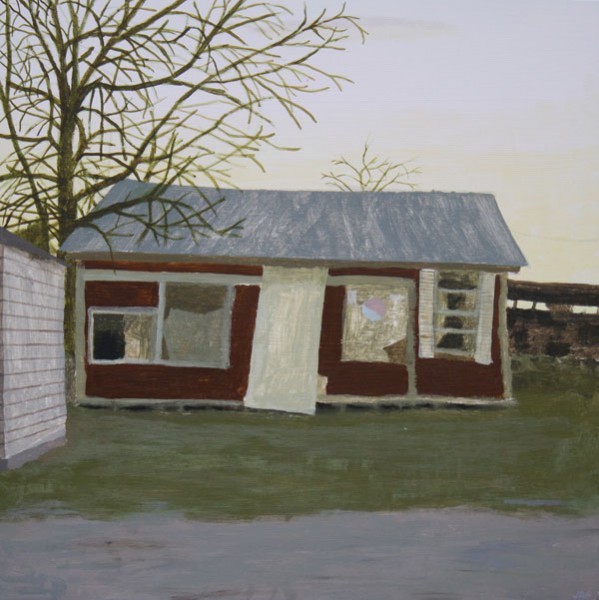 I think I'm attracted to this work because it reminds me of my own photography, in a weird, round-about way. Depressed places rendered formally for contemplation, I guess you could say. I am generally a lover of Linda Warren's place, and this looks like another good show for the books. All the paintings in Twelve Hundred Miles are by Joseph Noderer. Michael Stillion will be showing in the Project Space.
Linda Warren Gallery is located at 1052 W. Fulton Market St. Reception is Friday from 6-9pm.
4. Carnival of Curiosity at Holy Mountain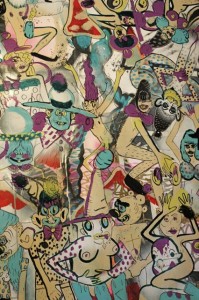 You ever heard of Holy Mountain? I hadn't until earlier this week. For those of you new to it, Holy Mountain is a women-owned BDSM Studio in the West Loop.  And I quote, "Carnival of Curiosity is intended to bring a new audience into an environment they might not otherwise explore, and to showcase the talents of a collective of Pro Dominas who already contribute to Chicago's artistic zeitgeist in their own ways." Sounds like a party to me!
Holy Mountain is located at 120 N. Green. Reception is Friday from 6-9pm.
5. The Strange Case of William Mumler at The Renaissance Society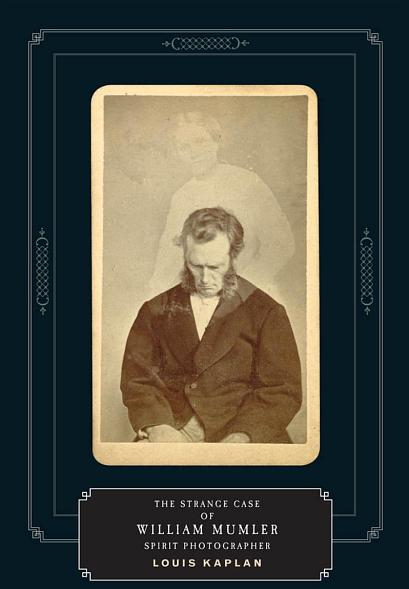 Spirit photography is rad! Now Louis Kaplan from the University of Toronto will be discussing the work of one the most famous, William Mumler. And I quote, "As Kaplan's case study of William Mumler shows, faith in the truth-telling abilities of photography has always been accompanied by skepticism about the objectivity of the photographer. Beginning in the early 1860s, Mumler became famous in Boston and New York for taking "spirit photographs" in which ghostly images of departed family members or friends appear in portraits of living subjects." Hooray for ghosts!
The Renaissance Society is located at 5811 S. Ellis Ave. The lecture will be held Sunday in  Swift Hall, Room 106 at 2pm.
This has nothing to do with Art in even the most remote way but I would be amiss to not post this since it is some of the best comedy for a while and doesn't appear on TV, Cable or Cinema. No, it's specifically made and shown on Funny or Die. I could say much more but it would only ruin the best casted skit almost ever.
This is quite possibly the first time you have every SNL Presidential Doppelgänger on screen at the same time ever (just missing Rich Little) and showcases Will Ferrell, Chevy Chase, Jim Carrey, Fred Armisen, Darrell Hammond, Dan Aykroyd, Maya Rudolph, Dana Carvey & Directed by Ron Howard to promote the Consumer Financial Protection Agency that is under debate/creation right now. Here is a behind the scenes video of the shoot.