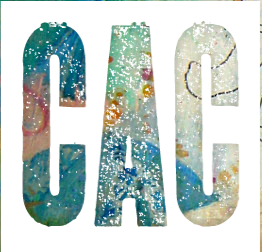 This announcement landed in my inbox this week and I thought I'd pass it along. It sounds like a fantastic opportunity for aspiring curators who are still in school (and in fact, it's aimed at student curators only). The Chicago Artists Coalition (CAC), as part of their "Around Town" program and in partnership with Merchandise Mart and Art Chicago, is launching its Merchandise Mart/CAC Pop Up Gallery, a new six-month exhibition opportunity for student curators and student artists (undergraduate or graduate students are eligible). THE DEADLINE FOR THIS IS MARCH 12TH, so if you are interested, apply soon! Details follow:
"CAC Around Town creates alternative exhibition opportunities for CAC Artist Members including pop up galleries, restaurants, office lobbies, cafes and more. By joining CAC, artists are eligible to participate in Around Town where they can attract new and diverse audiences.
Beginning in March, 2010, CAC will manage a new gallery space in the Merchandise Mart, a location that welcomes more than three million visitors each year. With 150 showrooms and over 4,000 professional designers, Merchandise Mart offers an unparalleled opportunity for artists to be discovered and commissioned.
Curators select the artists for their proposed exhibition. Both selected curators and artists must be currently enrolled students.
EXHIBITION INFORMATION:
• Three curators will be selected to develop shows that will be up for approximately 6 weeks
• The gallery measures 1900 square feet, with 4,200 square feet of possible exhibition space
• Shows will be promoted city wide to over 60,000 Chicago residents
• CAC will host a reception for each show
APPLICATION GUIDELINES:
Email to pepper@caconline.org by 5:00pm, March 12.
Application must include:
• Curatorial Statement (200 words or less describing their vision for the show)
• Resume
• Two References
Curators must be CAC members to apply.
There is no application fee.
Curators may only exhibit student artist work.
Selected exhibiting artists must also be CAC members.
The cost of a student one-year membership is $45
(for more information on CAC membership benefits, visit www.caconline.org/services). Following the application, runners-up will be interviewed in the gallery space.
Administrative Contact is Pepper Coates;
Email application to pepper@caconline.org by 5:00pm, March 12.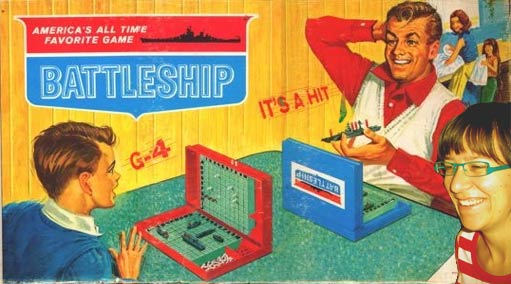 Amanda & everyone involved with the Battleship conversation at Winkleman Gallery in NYC would like to thank everyone for turning out to the show and for helping to make it a great time. Here are some photos of the event as well as the link to the blog by William Powhida and Jennifer Dalton that streamed live video of the event and posts about it plus future events like it.
Again thanks for coming out and look forward to audio from the event in a future episode of Bad at Sports.

This week's pick is a video by Andy Bruntel for the band Liars. Something about this video reminds me of Charlie White's work. Stylistically it looks nothing like his video for adicolor but the creepy factor is there.
"Just what the hell does 'radical scopophilia' mean anyway?", you might have wondered, if you happened to have read the New York Times article on Jeff Koons' private collection that ran in last Sunday's Arts & Leisure section. I chuckled a bit when I read the phrase, which New Museum curator Massimiliano Gioni used to describe Koons' visual approach to art as well as, I gather, the intense visual pleasure Koons derives from his own personal collection. Here's the key excerpt:
"I like this type work," [Koons] said simply about the Courbet, then pointed to a brown patch on the bull's fur vaguely shaped like the state of New Jersey and explained that he stares at the patch often and wonders whether it might represent "some form of, you know, soul or really a personal part" of Courbet's own being. His main fascination with Knüpfer's "Venus and Cupid" seems to be the spilled chamber pot at Venus's side. Looking at a Manet nude, he talks about his appreciation for the "lack of violence" in Manet's work and refers on separate occasions to a crease in the nude's stomach, which he believes resembles a long-tailed sperm.

Lisa Phillips, the New Museum's director, said in an interview that one reason she and the museum's curators made the unusual decision to hand the Joannou show over to Mr. Koons was precisely because of his unconventional and compulsive way of looking at art, what the New Museum curator Massimiliano Gioni calls his "radical scopophilia."

In work sessions as the show came together, Ms. Phillips said, he would use examples of work, new and old, "pointing to things that often would be the peripheral things in them, things that you might not see that were actually the things that were the most interesting to him — a monkey under someone's foot, something like that."
It's interesting, to say the least, that Gioni chose this particular phrase to describe Koons' eye (as it were), given that Koons' approach to art is idiosyncratically a-historical in its embrace of visual pleasure. Gioni uses the term 'scopophilia' to describe a gaze that is voracious in its viewing habits, that takes what it wants from each work of art it encounters. But what Gioni doesn't seem to get (or at least wants to skirt, by way of his pointless and uber-pretentious insertion of the term 'radical' in front of it), is the fact that, although scopophilia is a psychoanalytic term employed by Freud to describe a 'love of watching,'Â  the term was also taken up in the 1970s and thereafter by feminist film theorists to account for the predominance of a specifically 'male gaze' in classic Hollywood cinema. (Think Hitchcock's Psycho, then go read Laura Mulvey's classic essay 'Visual Pleasure and Narrative Cinema' to see what I mean). Scopophilia implies an active male gaze and a passive female subject. It's a type of gaze that has, of course, occasionally been reflected in the history of Koons' own work, most notably Koons' "Made in Heaven" collaboration with his ex-wife Ilona Staller.
I'm all for voracious looking, and I don't mind a little a-historicity in the name of visual pleasure, either.  But I don't at all care for the way that Massimiliano Gioni's stray quote, and its placement in this article, serves to whitewash the history of important work done by feminist film theorists in this area. Gioni's blithe attachment of the term "radical" to his use of the term scopophilia only makes it worse. Please. There's nothing 'radical' about the fetishistic power dynamic at play in the scopophilic gaze–or at least, in a straight man's version of it. It's the opposite, in fact.
The question is whether it is accurate or not to describe Koons' curatorial eye as 'scopophilic' in nature. That I don't know. One would have to actually see the show he curates, and the bulk of his collection in person, and, you know, brush up on your feminist theory a bit before you throw around terms that have a fair amount of history behind them, before hazarding a worthwhile opinion on that matter.
Sharon Butler of the wonderful painting-centric blog Two Coats of Paint had a very helpful post a few days ago focusing on the painters included in this year's Whitney Biennial. She also provides excerpts from the catalogue blurbs written about them. Go on over and check it out! Three painters from Chicago, Julia Fish, Scott Short, and Jim Lutes are featured in this year's Biennial and are mentioned in Butler's post.
Butler also includes some useful links to reviews of the Biennial by prominent art critics published thus far. My least favorite of those has got to be Charlie Finch's "Thrift Shop Biennial" piece for artnet.com. Poor choice of metaphors in that review, methinks–and usually I'm able to take my snark with a huge helping of salt. Let's leave the condition of homeless individuals out of our reviews of art shows, shall we?