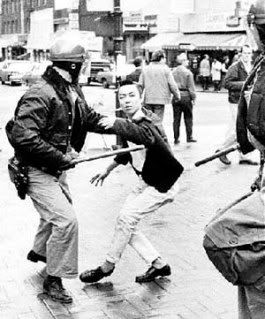 "Japanese American Black Panther Party founding member" reads at first like a mislabel in the description of the 2009 documentary AOKI. Mike Cheng and Ben Wang chronicle  the life of Richard Aoki (1938-2009) from his early years in a WWII internment camp through his days as an activist in Oakland. Shot over the last five years of Aoki's life, we follow him as he continues his career as a social activist in Oakland. Clocking in at ninety-four minutes the film is pretty much what you would expect. Straightforward framing and first person narration steers us through Aoki's life as an early activist. Aoki is a very charismatic, opinionated, and often blunt character who's peers speak of him with the utmost respect.  Although the film lacks much of an artistic direction (the film poster would have you think differently) I really enjoyed revisiting famous photographs of Huey Newton and Bobby Seale but locating Aoki as a background character. The documentation of  his search for social justice involves him in not only the BPP but also the Asian American Political Alliance and the Third World Liberation Front.
In 2006 Wayie Ly taped an interview with Aoki about his life. It is pretty in depth and worth checking out. Below is an excerpt about his thoughts on Richard Nixon and John F. Kennedy:
People Change, History Moves On

Politically, I would be labeled a conservative at the time, because of the fact that I voted for Richard Nixon in the 1960 presidential election, when he ran against John F Kennedy. Now I will explain the logic of my political position to you as weird as it may sound today. First and foremost, Richard Nixon was from California. Kennedy was from Massachusetts. Richard Nixon was a homeboy. Kennedy spoke with a foreign Boston accent. Richard Nixon married a good housewife. Kennedy married some arrant socialite later to be known as Jackie O. Richard Nixon grew up poor and humble. Kennedy grew up rich. I think his father's or his family's fortune was based on the rum running trade during the prohibition days when alcohol was outlawed here in the United States. I think rumor has it that his family built their fortune up smuggling (laughs) hard liquor across the border.

Richard Nixon was a Quaker. The Quakers were the only religious group that, or were one of the few that opposed the internment of the Japanese Americans during World War II. Kennedy was a Roosevelt man, and Roosevelt signed Executive Order 9066 that put us Japs in the camps. So, it's payback time… Meanwhile, one of the other reasons why I voted Republican was the fact that Abraham Lincoln, who was the first presidential candidate of the Republican Party, freed the slaves. And to me and my sensitivity to African Americans, indicated that I should be in favor of somebody that emancipated the slaves.

For the entire article please check out the Richard Masato Aoki Memorial page.
Aoki will be playing at the Gene Siskel Film Center
April 8th—8:15pm
164 North State Street
Chicago, IL 60601-3505
Recently I have begun to read  a journal based out of the University of Texas called Velvet Light Trap. In issue #60, entitled Documentary Now, Jaimie Baron has an essay, Contemporary Documentary Film and "Archive Fever": History, the Fragment, the Joke that has inspired this week's pick. In the essay Baron uses both the archive and notions of humor/jokes to delve into several documentaries. One of which being Andre Silva's spam letter + google image search = video entertainment. In spam letter we have an experimental film that looks to document, well, spam. Combined with images pulled from Google Image Search we follow the often read, and hopefully seldom believed "dead relative" scam.
…Moreover, its use of the archive is so disturbing to conventional notions of history that, I contend, the film is forced to change genres, ousted from the realm of documentary to be classified and contained in the category of the experimental. Looking at it as a documentary, however, challenges the distinction between "proper" and "improper" uses of the archive as well as refined notions of the historical.
This just in: Wellington Reiter, who was appointed the School of the Art Institute of Chicago's fourth President in 2008, has resigned. He sent the following email to members of the School of the Art Institute / Art Institute of Chicago community earlier this afternoon:
Dear Members of the SAIC/AIC Community,

It has been an honor and privilege to serve the School of the Art Institute over the past two academic years and to establish rewarding relationships with all of you.  It is thus with the greatest respect and deep sentiment that I inform you of my decision to step down as president of the School of the Art Institute of Chicago following graduation.

The past few weeks have been a time of deliberation for me as I contemplated the direction of my career, the needs of the School, and what we have accomplished together.  As I highlighted in my most recent newsletter to the community, there are many items to celebrate at SAIC thanks to the collective effort of faculty, staff, students, and the Board of Governors. However, after much thought, I have decided to return to my ongoing work linking the fields of art, design and sustainable urbanism. These issues have always been my passion and I look forward to devoting my full attention to the creation of sustainable city models on a global basis.

Chicago is an extraordinary city and I am grateful for the experiences I have enjoyed here and within the School.  I believe that SAIC is on a trajectory that will strengthen the student experience in ways that will ensure continued growth and success. I depart knowing that there is a strong and talented faculty and administration dedicated to supporting these most ambitious students as they develop into mature artists, designers, and thinkers.  It is their optimism and hopefulness that certainly drives us all.

As I begin the transition to my new research efforts, a committee composed of senior administrators and faculty will work closely with the Chairman of our Board of Governors to help assure that the School's operations will continue uninterrupted.

It has been a pleasure to contribute to this community and I wish each of you and SAIC the best in the future.

Sincerely,

Wellington "Duke" Reiter
UPDATE: Here's a copy of SAIC's Official Press Release on Reiter's resignation, via Pedro Velez/@JonesDistrict. Reiter, an architect and artist, was appointed President in 2008, after Tony Jones was appointed to the position of Chancellor of the School of the Art Institute.

Over the past two months everyone at Bad at Sports has been in a frenzy preparing for the exhibition, "Don't Piss On Me And Tell Me It's Raining" at apexart in New York. The show was a bit of a last-minute golden opportunity, so details have been scarce, but we now have the full scoop on what's in store, and it's pretty awesome. (You can keep up with Meg, Duncan, Amanda, Tom and Richard throughout the show's installation and opening events by following Bad at Sports on Twitter and the hashtag #basapex.) The exhibition features over 100 objects, images and ephemera that will serve as a visual complement to Bad at Sports' considerable audio archives, submitted by Bad at Sports contributors and guests of the show, including:
Carol Becker, Britton Bertran, Temporary Services, Adam Brooks and Mathew Wilson, Ivan Brunetti, Tom Burtonwood, David Coyle, Death by Design, Elizabeth Chodos, Miguel Cortez, Tony Fitzpatrick, Rob Davis and Michael Langlois, Jeremy Deller, Lisa Dorin, Jim Duignan, Dan Devening, Cody Hudson, Jason Dunda, Fendry Ekel, James Elkins, Anthony Elms, Pete Fagundo, Mary Rachel Fanning,Tony Feher, Rochelle Feinstein, Pamela Fraser, Liam Gillick, Helidon Gjergji, Michelle Grabner, Dylan Graham, Madeleine Grynsztejn, Sarah Guernsey, Terence Hannum, Anni Holm, Brian Holmes, Astrid Honold, Christopher Hudgens, Meg Onli, Amanda Browder, Tom Sanford, Duncan MacKenzie, Christian Kuras, Ben Tanner, Scott Hug, Richard Holland, Carol Jackson, Paddy Johnson, David Jones, Alex Jovanovic, Atsushi Kaga, Mark Staff Brandl, Vera Klement, Peter Saul, Gregory Knight, Monique Meloche, Leo Koenig, Chad Kouri, Steve Lacy, Caroline Picard, Jose Lerma, Laura Letinsky, Kerry James Marshall, Ed Marszewski, Eric May, Dominic Molon, Anne Elizabeth Moore, David Morgan, Julian Myers, Gavin Turk, Liz Nofziger, Jamisen Ogg, Neysa Page-Lieberman, Trevor Paglan, Raymond Pettibon, John Phillips, Allison Peters Quinn, Lane Relyea, Lawrence Rinder, David Robbins, Thomas Robertello, Julie Rodriguez Widholm, Elvia Rodriguez, Nathan Rogers-Madsen, James Rondeau, Marlene Russum Scott, Alison Ruttan, Dan S. Wang, Stephanie Smith, Deb Sokolow, Scott Speh, Chris Sperandio, Lisa Stone, Shannon Stratton, Randall Szott, Christine Tarkowski, Tony Tasset, Tracy Marie Taylor, Ron Terada, Philip von Zweck, Hamza Walker, Chris Walla, John Wanzel, Chris Ware, Oli Watt, Tony Wight, Anne Wilson, Jay Wolke, InCubate, Curtis Mann, Michael Velliquette, Clare Britt, Shannon Stratton, Damian Duffy, William Conger, M N Hutchinson, Mark Francis, Annika Marie, the artists of Blunt Art Text, and more.
The exhibition also features three related exhibition talks, all of which are free and open to the public.  They'll all be rebroadcast on upcoming episodes of Bad at Sports' podcast, for those of you not able to catch the events in NYC.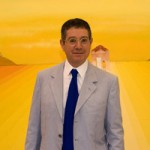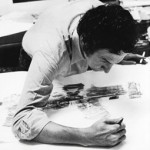 Thursday, April 8, 6pm. On the eve of Deitch's departure from New York, Carlo McCormick will talk to Jeffrey Deitch about his time and legacy as one of the most visible, dynamic and controversial players in the New York art world.
Wednesday April 28th, 6pm. Tom Sanford will moderate a panel of five other painters who will talk about painting, including: Kamrooz Aram, Holly Coulis, David Humphrey, Dike Blair and Deborah Kass.
Tuesday, May 18th, 6pm. Impractical Labor in Service of the Speculative Arts is a membership organization for those who make experimental or conceptual work with obsolete technology.
You can download the exhibition brochure, which features a conversation between co-founders Duncan MacKenzie and Richard Holland about the history of Bad at Sports, here.
Last but not least, the all-important details on the opening reception! This Wednesday night!
Don't Piss on Me and Tell Me It's Raining
Organized by Bad at Sports
Opening: Wednesday, April 7th 6-8pm
apexart
291 Church Street
New York, NY 10013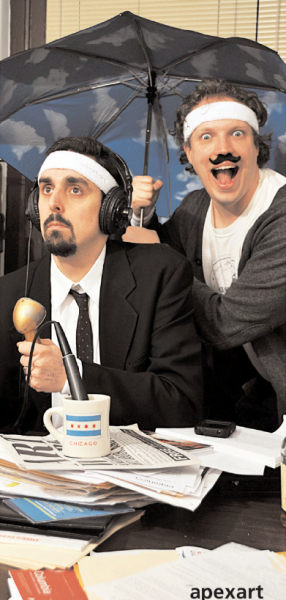 Memo: To Whomever It May Concern
Re: Acquisition of an iPad
From: The Bad at Sports Team
Okay, it has come to our attention that we can't afford an iPad, either collective or individually. And while we are neither a formal non-profit at the moment, or a worthwhile cause, you can't get help if you don't ask.
We want an iPad(s). The art potential here is big big big! There is all sort of amusing shit we could do with one of those bad boys. We'll take donations of any recent technology for that matter, computers, audio gear, advanced military weapon systems. Send us your working discarded wazmos. You'll be contributing to … a cause, not a good cause mind you, but a cause none the less. And with the growing numbers of BAS folks with kids, or kids on the way, we surely could use some entertainment. If we're jolly, we're funnier, and who wants to listen to a bunch of cranky jerks. Well, you probably, as you are reading this instead of something meaningful, but you catch my drift.
Call our hotline (312) 772-2780 with details. And thank you!
Image below from lunchbreath (via).