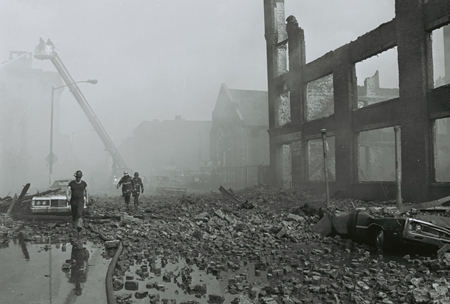 Bad at Sports' own Tom Sanford, along with Guillermo Creus, Marcel Hüppauff , and Photios Giovanis,  have put together a giant, grand-slam of a two-day only Pop Up painting show in Brooklyn, NY! The details:
BUSHWICK SCHLACHT! Half Germans, Half Americans – a battle royal of painters to see once and for all which country is the super power of contemporary painting.
The is no better place to do this than the urban war zone that is Bushwick Brooklyn, SATURDAY APRIL 3RD, 6-10PM, 245 Boerum Street, Brooklyn NY.
Exhibition hours: Sunday April 4th, 12-7pm and Monday April 5th, by appointment.
Artists include:
Gregory Amenoff, Axel Anklam, Kamrooz Aram, Abel Auer, Josh Blackwell, Christophe Boursault, Nicholas Buffon, André Butzer, Brendan Cass, Amanda Church, Elizabeth Cooper, Holly Coulis,  Ariel Dill, Hannah Dougherty, Raynald Driez, Sven Drühl, Dawn Frasch, Sven Drühl, Brian Faucette, Bella Forster, Tine Furler, Rico Gatson, Alicia Gibson, Torben Giehler,  Andrew Gilbert, Tamara Gonzales, Sebastian Gross-Ossa, Stefanie Gutheil, Michelle Hailey, Daniel Heidkamp, Andreas Hofer, Richard Holland, Ridley Howard, Alexa Hoyer, Marcel Hüppauff, Eric Jahnker, Aaron Johnson, Dorota Jurczak, Benjamin King, Henning Kles, Shawn Kuruneru, Molly Larkey,  Christopher Lee, Erik Lindman, Brett Lund, Duncan MacKenzie, Chris Martin, Eddie Martinez, Stefan Marx, Paul-Aymar Mourgue d'Algue, Brian Montuori, Jan Muche, Jeanette Mundt, Aakash Nihalani, Richard Phillips, Humberto Poblete-Bustamente, William Powhida, Orlando Mostyn-Owen, Aaron Ribeiro, Benedikt Richert, Ted Riederer, Les Rogers, Daniel Rosenbaum, Christoph Ruckhäberle, Adam Saks, Sam Salisbury, Christian Sampson, Tom Sanford, Ryan Schneider, Thomas Schumann, Markus Selg, Astrid Sourkova, Juli Susin, Mamie Tinkler, Maria Walker, Wendy White, Jeremy Willis, Thomas Winkler, Ulrich Wulff, Michael Wutz.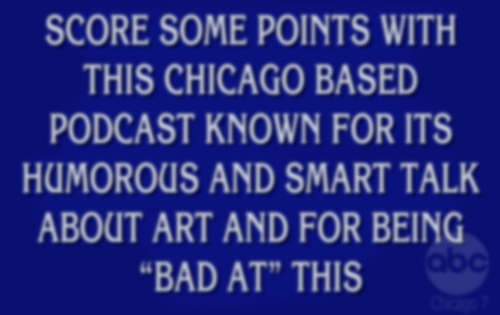 In yesterdays Jeopardy episode #5887 for Tuesday, March 30th during Double Jeopardy contestants Manny, Stacy & Emily were presented with a category titled "Podcasts" in which the $1200 question was:
Score some points with this Chicago based podcast known for its humorous and smart talk about art and for being "Bad at" this
Sadly neither Manny, Stacy nor Emily could correctly guess "Sports" but it was worth it to hear Alex Trebek say with that part sad & lightly condecending tone "The correct answer is Sports, What is Bad at Sports. I am sorry, Emily it is your board please pick again."
From everyone here at Bad at Sports we would love to thank Alex Trebek, the writting staff & crew that have continued to produce the last bastion of intelligent daytime television for the past 26 years. Being name dropped with the likes of Diggnation, The Podfather Adam Curry, Mugglecast , Brian Ibbott's Coverville & Leo Laporte's This Week in Tech is a great honor.
The timing couldn't have been any better with the Bad at Sports gallery opening at Apex Art in NYC next week titled "Don't Piss on Me and Tell Me It's Raining". This honor has really made our April 1st, 2010 a memorable day. You haven't made it till you have been name dropped on Jeopardy & satirized on SNL (looking at you Bill Hader). One down, one to go.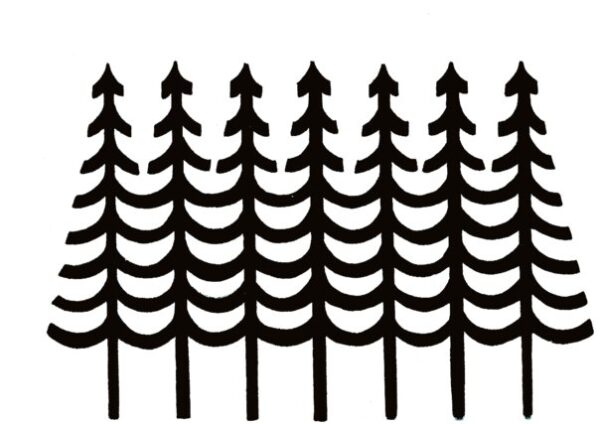 Harold Arts, a nonprofit, Chicago-based artist residency programs, is now accepting applications for Summer 2010. Sounds heavenly. Application details can be found below.
The Harold Arts Residency Program is an opportunity for artists and musicians to further their artistic goals and interact with like-minded individuals in a pastoral environment.  Situated in the Appalachian foothills of Southeastern Ohio on the grounds of the Jeffers Tree Farm, the Harold Arts Residency Program provides a remote location with shared and individual studio facilities, comfortable accommodations, and chef-prepared meals.  Throughout each 11-day session, residents are offered a forum to develop new work alongside their contemporaries while enjoying lectures, performances, and workshops presented by our staff and visiting artists. Harold Arts aims to foster exchange and dialogue across artistic disciplines while offering a platform for the production and dissemination of new works.

Attending the annual residency program opens the door to an array of opportunities for both artists and musicians. Musicians attending the residency will have the chance to collaborate with our staff in producing an annual compilation record, in addition to other projects administered by our creative partners, Captcha Records,  Sundmagi Records, and Vosotros. Visual artists attending the residency will find themselves within a matrix of working artists and cultural producers, devising curatorial projects to be deployed nationally throughout the year.  All residents are also invited to participate in our annual multimedia arts festival, Harvest, in Chicago each fall.  New to the residency are two thematic sessions led in partnership with DFLUX and threewalls.

An application with complete information about our programs can be found on our website:Â  haroldarts.org

Please submit applications by May 15th. Contact info@haroldarts.org with questions.

You will be notified on the status of your application by May 31st.

Harold Arts is a 501(c)3 arts organization based in Chicago, IL, devoted to fostering the collaborative and interdisciplinary endeavors of emerging and mid-career artists.
Threat Level and the Nightingale will be presenting CHANNELING: an invocation of spectral bodies and queer spirits curated by Latham Zearfoss and Ethan White.
Doors 7:00, Screening 7:30
$5-10 sliding scale
1084 N. Milwaukee
via CHANNELING
CHANNELING is an entryway into the spirit realm and the queer body politic: a program of experimental moving image work that calls up the ghosts of the past and the specters of the future. The intent of the program is to re-imagine film and video as occult technologies that allow us to connect with the bodies, experiences, and emotions that are often invisible– ghostly, even–in everyday life.
RUNNING ORDER:
Vanessa Renwick – 9 is a Secret (2002, 6:00, video)
Elliot Montague – Well Dressed (2006, 10:00, Super 8mm on video)
Shana Moulton – Whispering Pines #7 (2006, 5:00, video)
Michael Robinson – Carol Anne is Dead (2008, 7:30, video)
EMR (Math Bass & Dylan Mira) – Somethings Gonna Soon (2008, 4:00, video)
Aay Preston-Myint – Some Ghosts (2007, 2:00, video)
Jillian Pena – Compromise (2005, 10:00, video)
John Di Stefano – (tell me why): The Epistemology of Disco (1990, 24:00, video)
Total Running Time: ~68 min.
CHANNELING is now available for screening rental and institutional purchase from the Video Data Bank! To book a show for your town or buy a copy for your library, visit
www.vdb.org.
facebook.com/threat.level
myspace.com/threatlevelqueershorts
For this week's pick we bring you some silent footage of Mark Twain at his home in Stormfield, CT, in the early 1900's. This film was shot by Thomas Edison and shows Twain walking around his estate and playing cards with his daughter.