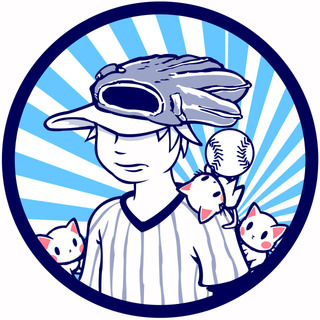 Bad at sports will be teaming up with art21 for a new bi-weekly column entitled, Center Field | Art in the Middle with Bad at Sports. Every other week on Tuesdays, we look forward to bringing a different aspect of Chicago's art scene through interviews, profiles, reviews and editorial pieces written by members of our collective: Meg Onli, Claudine Ise, Duncan MacKenzie and Richard Holland. For our inaugural post I had a chance to interview Jacob Meehan, Director of GOLDEN. Check the teaser below and go read the entire article over on  art21.
via art21:
Meg Onli:Â There has been a lot of press covering the rise of apartment galleries in New York City. Chicago has had a very rich alternative/apartment gallery scene for years. GOLDEN, however, is a commercial gallery that uses an apartment as a showroom. Could you talk about how you utilize your space and discuss how you try to distinguish yourself from an apartment gallery?
Jacob Meehan: The showroom of our gallery occupies the entire first floor of a 120+ year old graystone, nestled on a landmarked avenue between Chicago's Wrigleyville and Boystown neighborhoods. So what would be a generous two-bedroom apartment has been converted into a contemporary art gallery.  At first, I was worried that people were going to hate the fact that it wasn't a massive white cube, but it has proven to be a great space for showing work.  The segmentation from the various rooms is actually an asset because it allows us to play with pace and rhythm.
I don't mind being deemed an apartment gallery because we are a gallery in an apartment, but the notion of an apartment gallery usually brings up thoughts of artist-run types of spaces. I'm not actively trying to distinguish our space from those types of ventures, because those places are important and necessary. I think that what we're doing is (unknowingly) from a more European model.  I was in Milan last month (my first trip to Europe, proper) with my boyfriend, Henry, and the first gallery that we went to was, to our surprise, exactly like GOLDEN…and this space (Studio Guenzani) shows artists like Cindy Sherman, Catherine Opie, and Laura Owens. Unlike traditional apartment spaces, we are concerned with exhibiting, but furthermore, representing some of the best talent that is out there right now.
About a month ago my girlfriend and I were over at Terri Griffith and Serena Worthington's home (both BaS members). Terri and I are both working on projects that have required a lot of research in the 60s. Terri played an album she really liked by Sharon Jones & The Dap-Kings. I had not heard of her but that was not surprising. Both of us could not pinpoint what year it was from and so I decided to settle the argument by looking her up on google. The album was actually from 2006 and Sharon is a soul revivalist. I can't say I was not a little irked (I should have picked up on the sound quality) but still enjoy the song non the less.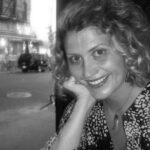 I first encountered the work of Chicago-based photographer Heidi Norton only recently, when one of her photographs was included in landscape/portrait/still life, a group show curated by Philip von Zweck at Hungry Man Gallery. For me, von Zweck's show provided the curatorial equivalent of a restaurant tasting menu: it offered small but pungent bites of different artworks, laid out according to a fairly broad curatorial premise.  I came away with a short list of artists about whom I was curious and eager to learn more. At the top of that list was Norton, a photographer and an instructor at the School of the Art Institute of Chicago, where she teaches color photography and multi-level studio. Norton earned her MFA from SAIC in 2002, and has participated in numerous group shows in Chicago, New York, London, and Spain.  She will be exhibiting her work at  Next / Art Chicago (April 30 – May 3, 2010) with Swimming Pool Project Space. Heidi was kind enough to engage in an in-depth Q&A with me about her current photographic practice and the state of the photographic arts in general. I'm very grateful to her for the time she took to answer my questions.
CI: You seem to move easily in and out of three traditional photographic genres–portrait, landscape, and still life–without residing solely in any one. The photograph "Deconstruction/Rebirth" in "landscape/portrait/still life" seems to fit into at least two of the categories that that show was exploring. Can you talk a bit about the ideas behind "Deconstruction/Rebirth," and how that image fits into the tradition of landscape and still life while subverting them as well?
HN: The relationship between photography and painting will always be a subject worth exploiting. For years the two have worked reflexively, borrowing from one another when it suited them, dissing one another when they felt inferior. Photography lagged behind for many years until its introduction to the art world via the museum institution. However,  Modernism also brought with it a tremendous number of failures within the medium of photography itself, i.e. technical prowess dominated by men exclusively. Works by Edward Weston, Ansel Adams, and Minor White, for example, use landscape, figure and still life in a highly vapid yet monopolizing way. Their works lacked any conceptual content, relying instead on technique and shallow representations of beauty.  In these works, nature, light, and the female form are reduced to popular notions of  the sublime and the meditative. This becomes problematic in that beauty is classified as idyllic, cliched and subsequently artificial. In all of my works I am interested in reexamining these traditional ideas, but also in deconstructing them by using more contemporary and conceptual methods.
With the painted plant works I am interested in simultaneously preserving and deconstructing the idyllic beauty represented by the the plants, through the application of paint. The paint initially concerned me because I thought it would kill the plants. However, the plants soon begin to grow out of the center, shedding the acrylic paint and moving back into the their natural forms. This is where the subversion begins. The paint is the medium added to the still life, interrupting its identity as the "perfect" formal still life. The green paint is strewn onto the image in a chaotic and "messy" manner, the forms are no longer perfect, and the plants sit somewhere between life and death.
Artinfo.com reports on the conversation between Carlo McCormick and Jeffrey Deitch that took place at apexart last week: In a Farewell Address, Jeffrey Deitch Voices Ambivalence. Written by Andrew Russeth, the post appeared a day after the talk took place. Two corrections: Bad at Sports isn't a 'curatorial' collective, and the photograph posted alongside the article was taken by Bad at Sports' Meg Onli (and originally posted on our Twitter page), but was not credited thusly. But these are minor quibbles – anyone who can attend a talk, grab the best quotes, synthesize information and produce a well-written writeup in a matter of hours has our respect. Oh and hey!!– on the podcast this week, you can listen to the McCormick/Deitch conversation for yourself, in full. So have at it!
Off-Topic invites artists, curators, writers, and cultural workers to discuss a subject not directly related to the practice of making art. We would like to welcome Caroline Picard as our latest guest with her post, "Smells like a Movie Star". Caroline is the director of Green Lantern Gallery and Press. She is an artist and writer currently based in Chicago.
SMELLS LIKE A MOVIE STAR
Caroline Picard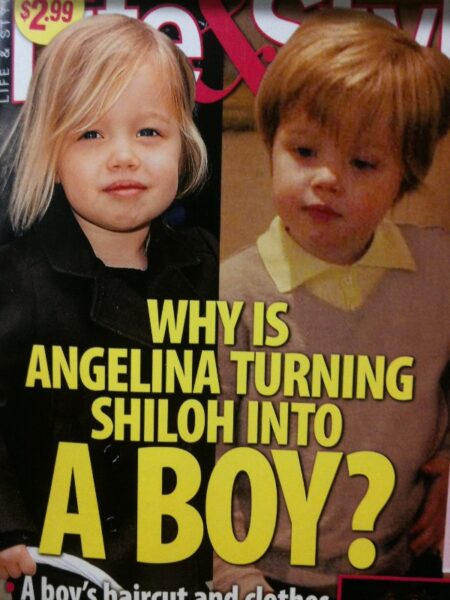 Celebrities always line supermarket check out lines, always peering at you from glossy magazines dedicated to the torrential madcap folly of their lives. Their faces, bodies, lifestyles wallpaper not just culture but also the basic practice of obtaining foodstuffs. The ubiquitous presence of persona/brands like Jennifer Aniston, Johnny Depp etc., reinforce particular moirés about success, beauty and sexuality. Where repetition and familiarity elicit desire, the repeated surface of the celebrity remains the poster child of consumer society, reinforcing the criteria with which non-celebrities (that's us) measure their own legitimacy, accomplishment and worth. Celebrity provides a filtered perspective through which we view and interpret immediate experience, history and cultural production. The celebrity exemplifies a model for success which, while applauding the individual in an immediate sense, further stabilizes predominant hierarchical structures of society. To consider the influence such a model has on the contemporary art world is of particular interest because of its function as an historically transgressive and transformative force in culture.
Despite the art world's (partially self-inflicted) reclusiveness, it has an inextricable relationship to the economic market. That relationship is no doubt reinforced by the ever-increasing number of art students who graduate from secondary institutions and, understandably, expect their respective art practices to afford some semblance of a "career." The very idea that one's status as art marker can be 'taught' is already far from the modernist perspective of artist as a vessel of inspiration.  Similarly the sense of the struggling, starving, or "crazy" Van Gogh type-artist also feels old hat, a dusty model which, while adopted by some, nevertheless has been replaced by a new concept, i.e. artist as entrepreneur. Today the artist is expected to negotiate practical obligations in the world, she is encouraged to make a website, to show up on time, to write courteous letters to gallerists, and even develop—consciously or not—a public persona. While I tend to prefer the latter attitude of art as 'learnable' (because as a learnable occupation it is denied some of its precious mysticism), it is all the more difficult to see how art can provide new ways of thinking if its modus operandi is dependent on the closed system career-ism of work-as-commodity.