Artinfo.com reports on the conversation between Carlo McCormick and Jeffrey Deitch that took place at apexart last week: In a Farewell Address, Jeffrey Deitch Voices Ambivalence. Written by Andrew Russeth, the post appeared a day after the talk took place. Two corrections: Bad at Sports isn't a 'curatorial' collective, and the photograph posted alongside the article was taken by Bad at Sports' Meg Onli (and originally posted on our Twitter page), but was not credited thusly. But these are minor quibbles – anyone who can attend a talk, grab the best quotes, synthesize information and produce a well-written writeup in a matter of hours has our respect. Oh and hey!!– on the podcast this week, you can listen to the McCormick/Deitch conversation for yourself, in full. So have at it!
Off-Topic invites artists, curators, writers, and cultural workers to discuss a subject not directly related to the practice of making art. We would like to welcome Caroline Picard as our latest guest with her post, "Smells like a Movie Star". Caroline is the director of Green Lantern Gallery and Press. She is an artist and writer currently based in Chicago.
SMELLS LIKE A MOVIE STAR
Caroline Picard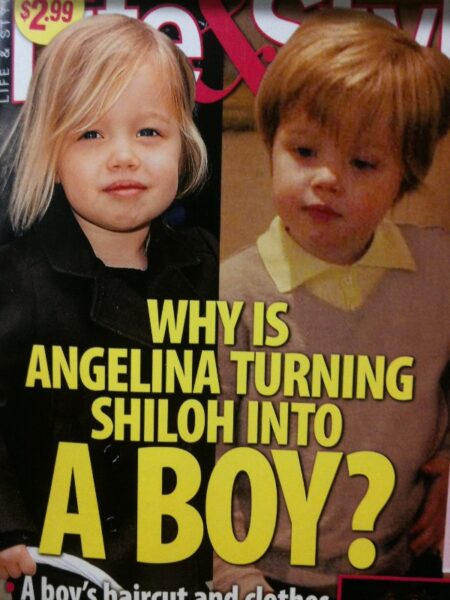 Celebrities always line supermarket check out lines, always peering at you from glossy magazines dedicated to the torrential madcap folly of their lives. Their faces, bodies, lifestyles wallpaper not just culture but also the basic practice of obtaining foodstuffs. The ubiquitous presence of persona/brands like Jennifer Aniston, Johnny Depp etc., reinforce particular moirés about success, beauty and sexuality. Where repetition and familiarity elicit desire, the repeated surface of the celebrity remains the poster child of consumer society, reinforcing the criteria with which non-celebrities (that's us) measure their own legitimacy, accomplishment and worth. Celebrity provides a filtered perspective through which we view and interpret immediate experience, history and cultural production. The celebrity exemplifies a model for success which, while applauding the individual in an immediate sense, further stabilizes predominant hierarchical structures of society. To consider the influence such a model has on the contemporary art world is of particular interest because of its function as an historically transgressive and transformative force in culture.
Despite the art world's (partially self-inflicted) reclusiveness, it has an inextricable relationship to the economic market. That relationship is no doubt reinforced by the ever-increasing number of art students who graduate from secondary institutions and, understandably, expect their respective art practices to afford some semblance of a "career." The very idea that one's status as art marker can be 'taught' is already far from the modernist perspective of artist as a vessel of inspiration.  Similarly the sense of the struggling, starving, or "crazy" Van Gogh type-artist also feels old hat, a dusty model which, while adopted by some, nevertheless has been replaced by a new concept, i.e. artist as entrepreneur. Today the artist is expected to negotiate practical obligations in the world, she is encouraged to make a website, to show up on time, to write courteous letters to gallerists, and even develop—consciously or not—a public persona. While I tend to prefer the latter attitude of art as 'learnable' (because as a learnable occupation it is denied some of its precious mysticism), it is all the more difficult to see how art can provide new ways of thinking if its modus operandi is dependent on the closed system career-ism of work-as-commodity.
"The" documentary on Street Art that was almost 20 years in the making has finally solidified around one person and is coming out. What began as a overview of the works of people like Space Invader, Shepard Fairey, Thierry Guetta & others has grown to include the famously camera shy Banksy. The film titled "Exit Through the Gift Shop" will premiere in Chicago on April 23rd at the Landmark Century Theater & New York City on April 16th at the Landmark Sunshine Theater.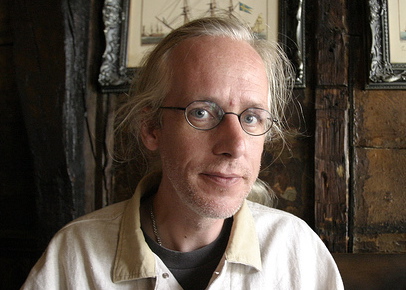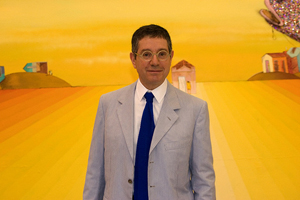 In conjunction with the exhibition Don't Piss on Me and Tell Me it's Raining apexart presents a conversation between Jeffrey Deitch and Carlo McCormick. On the eve of Mr. Deitch's departure from New York, he'll discuss his time and legacy as "one of the most visible, dynamic and controversial players in the New York art world." Full details on the talk below, straight from the source. Keep your eyes on our website for the broadcast of this conversation on an upcoming episode of Bad at Sports' podcast.
Carlo McCormick is a leading New York art writer and a champion of "the downtown scene." He is the author of numerous books, monographs and catalogues on contemporary art and artists, and has lectured and taught extensively at universities and colleges around the United States. His writing has appeared in Aperture, Art in America, Art News, Artforum, Camera Austria, High Times, Spin, Tokion, Vice and countless other magazines. He has curated shows for the Bronx Museum of Art, New York University, the Queens Museum of Art and the Woodstock Center for Photography. McCormick is Senior Editor of PAPER magazine.
Jeffrey Deitch has been a paragon of taste and a fierce proponent of contemporary art and its emergence both in New York City and the world at large. Deitch is a dealer in modern and contemporary art and an art advisor to private and institutional art collectors. He is also an art writer and exhibition organizer, having contributed to Arts, Art in America, Artforum, and numerous other publications, and served as the first American Editor of Flash Art. He received an Art Critic's Fellowship from the National Endowment for the Arts in 1979. Deitch's first important curatorial project was Lives, a 1975 exhibition about artists who used their own lives as an art medium. It was presented in a vacant office building in Tribeca. His most ambitious exhibition was Post Human, which opened at the FAE Musée d'Art Contemporain in Lausanne in June 1992, and travelled to the Castello di Rivoli in Torino, the Deste Foundation in Athens, the Deichtorhallen in Hamburg, and the Israel Museum in Jerusalem. Prior to opening his own art advisory firm in 1988, Mr. Deitch was a Vice President of Citibank where he spent nine years developing and managing the bank's art advisory and art finance businesses. Before joining Citibank, he was the Assistant Director of the John Weber Gallery in New York and then the Curator of the De Cordova Museum in Lincoln, Massachusetts. After a long career in New York, he will start as Director of the Los Angeles MOCA in June 2010.
Please join us.
All events are free and open to the public.
apexart's exhibitions and public programs are supported in part by the Andy Warhol Foundation for the Visual Arts, Carnegie Corporation of New York, Edith C. Blum Foundation, Mary Duke Biddle Foundation, The Greenwich Collection Ltd., The William Talbott Hillman Foundation, and with public funds from the New York City Department of Cultural Affairs and the New York State Council on the Arts.
apexart
291 Church Street, NYC, 10013
t. 212 431 5270
www.apexart.org
Ahoy there. Fearless leader Burke here, bringing you yet another round of weekend picks. Sorry for missing you all last week, I was out on the west coast communing with the scorpions and cactus. It was nice, I got a sunburn, and I even looked at some art. But that's not what's important right now. Right now you want to read about some shows happening this weekend. Well, here you go…
1. Bad Boys at Thomas Robertello Gallery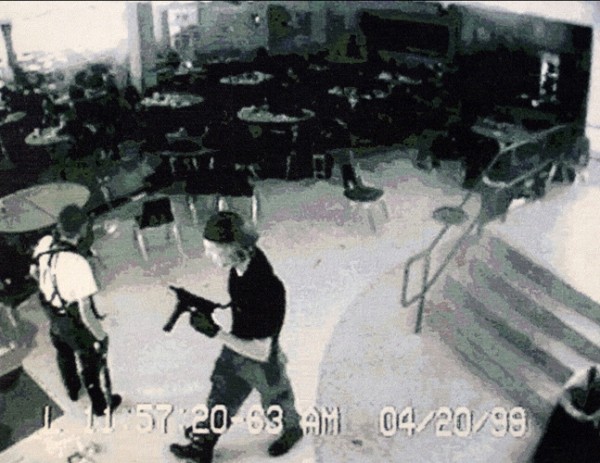 New work by Noelle Mason.
Thomas Robertello Gallery  is located at 939 W. Randolph. Reception is Friday, from 5-8pm.
2. Halfsleep at HungryMan Gallery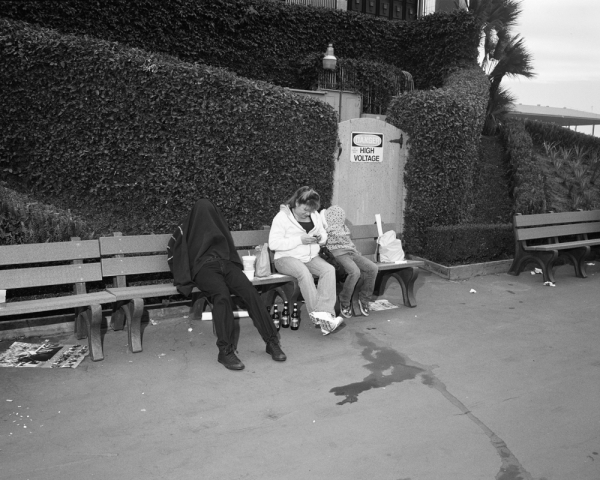 New photography by Casey McGonagle.
HungryMan Gallery is located at 2135 N. Rockwell St. Reception is Saturday, from 6-11pm.
3. International at Donald Young Gallery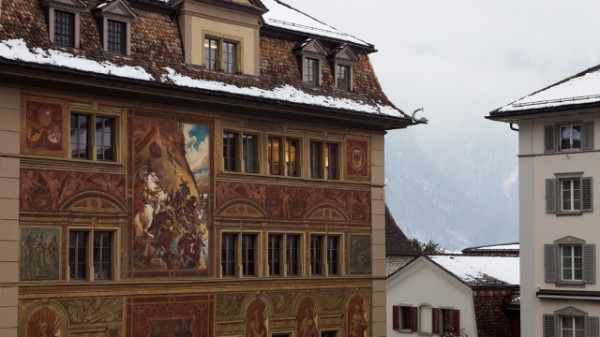 Video and sculpture by Joshua Mosley.
Donald Young Gallery is located at 224 S. Michigan, Ste. 266. Reception is Friday, from 5-7pm.
4. Retrospective at Garage Spaces

Ephemera from three 2009 shows: "Stolen," "Den" and "Funeral."
Garage Spaces is located at 1337 N Maplewood Ave. Reception is Friday, from 5pm-12am.
5. Incident Control at MoCP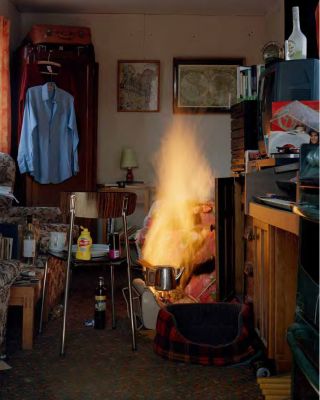 Photography by Sarah Pickering.
MoCPÂ  is located at 600 S. Michigan Ave. Reception is Thursday, from 4-7pm.