In an article written in early 2012 for Frieze, Lars Bang Larsen wonders if the problem with social practice, or any art that bases itself in or on "the social," as it were, is its contemporaneity. For Larsen, it is—or at least was, three years ago—the shifting identity of who and/or what constitutes society and sociality that robs art based in the social of its mooring in history. Although I am wary of mourning the loss of History, some kind of hegemonic accounting for time and/or quality that fluctuates along the same lines as the social, I understand Larsen's worry in terms of horizontality. The social sphere "privileges space over time, presence over form," Larsen writes: it is "a concept without speed and virtuality." This can be seen in the mirrored intents of much socially-based art and much self-help or managerial-behavior advice as being in a, or the moment. When is the moment?
More insidiously, the understanding of the social of the 2010s—the contemporary of now, versus the contemporary of 1960 or 1850—is that of an abstract mass that can be easily atomized into other abstract masses and monetized. If presence is more important than form, if being there is more important than knowing why or in what capacity, one's ability to look across one's situation and analyze it is deeply compromised. If I believe it is more important to agree to my high-efficiency, assymetrical work schedule than to become agitated over the loss of my workday, a form that unions and activists have been fighting to define and hold for the last 150 years, then I have forfeited my right to live for anything other than profit margins and capital. When I agree to working from 12-9 on Monday, 9-6 on Tuesday, 4-12 on Thursday, and 8-5 Friday and Saturday, I am almost certainly not doing so because I actually believe that I will ever share in those profit margins or own for myself any of that capital, as such beliefs are increasingly ludicrous in times as inequal and undemocratic as our own. Rather, I am either agreeing out of total desperation or for the good of the team.
One of the defining characteristics of the social turn that art began to take in the 90s—and that it continues to take like endless donuts in a Walmart parking lot—is that is has been, and continues to be, mirrored by a social turn in workforce management. Just as artists detourned quotidien forms like dinners, drinking beer with friends, storefronts, etc into artworks, lifting the everday into rarified art worlds, so did workforce management detourn workers into quotidien forms like teams, squads, family, etc. If a workforce identifies as a team, then the members of the workforce identify as teammates, who are part of a larger team that is not like other teams, rather than as workers unified across a company or across an industry. The aestheticization of the workforce, which owes much to artists who aesthetize the everyday, makes structural problems vanish because the structure itself disappears. It is because of this reciprocity that the ever-present hangwringing over the actual political efficacy of much art that bases itself in, uses, or attempts to improve upon the social so often seems so silly.
"Back to the Future," a recent exhibition co-organized by Mexico City residency program Casa Maauad and Denver residency initiative ArtPlant, speaks strongly of this ambivalence. The exhibition is dominated by gunmetal grays, while the repetitive yelling and smashing from Adán de la Garza's video, giving myself a reason to scream but not cry (2015) in the space's back corner permeates everything, nullifying its affective content and becoming just another domestic sound. Taken as a whole with its contents, exhibition's title references more the endless tail-chasing of contemporaneity more than the 80s classic trilogy. Indeed, the show reads as if the title was decided upon before the work was made, and that, over their month of production, the artists involved—especially the three artists from Denver, Christina Battle, de la Garza, and Dmitri Obergfell—found their work gradually darkening.
The first work the viewer encounters is a video installation by Colombian-born artist Cristina Ochoa, who currently lives in Mexico City. What appears to be a video recording of a labor protest at a factory is projected onto a circle of glass shards. The shards, in turn, reflect their image back onto the wall below and beside the projector, a ghostly and compelling abstraction that shifts according to its parent image. It is difficult to tell which image is meant to be seen or if they are meant to be taken together. Taken together, however, the sharded video and its reflection present beautifully the process of workforce aestheticization, where political agency washes out into innocuous abstraction.
Dmitri Obergfell's Statues Also Die (2015), a set of three Malverde busts with their scalps blown off into graphite gore behind, dominates the next room. Jesús Malverde, along with Santa Muerte, is a revered semi-mythological figure among Mexico's disenfranchised poor and narcos, who are often from the same place and whose deaths are often vicious. Indeed, the cycle of narco-violence is almost entirely contained to the massive population of desperately poor in Mexico, abandoned by Mexico's 200-year old caste system and ground into dust by Mexico's wholehearted embrace of neoliberalism. It is from these people, whose lives are condemned to endless days minimum wage labor at MX$50 (a little over US$3) per day—regardless of how long that day is—that new recruits for organizations like the Sinoloa cartel, whose leader, El Chapo, escaped in ridiculous and elaborate form from a maximum security prison over the weekend. It is also these people that are mercilessly slaughtered and dumped as warnings by the Zetas, an organization that rivals ISIS in its ghastly combination of wild brutality and social media savvy; or by the mayor of Iguala and his wife earlier this year for threatening to mar a party, such as the 43 students who were murdered earlier this year. Malverde and Santa Muerte are revered, that is, by those whose lives have always already been lost, who were robbed of hope the second they were born. It seems a bit beside the point then, and resolutely spectacularly American, to blow his scalp off, as removing the idol of a culture does nothing to remove the structural problems that make that culture possible. However, each Malverde carries a name, the name of a local artisan who assisted Obergfell in creating the busts: Anuar, Mauricio, and Tony. Perhaps this gesture, which lifts these workers into a discussion that usually ignores them, adds a mournful generosity to the piece, an acknowledgement of those who work and die with nothing, for nothing.
The ambivalence that permeates the show emanates from Battle's and de la Garza's work. The two Denver artists, born in Edmonton and Tucson, respectively, consistently address or interact with the social in their work. Both of their past work is tinged or strongly influenced by humor, whimsy, or play, such as de la Garza's surveillance² (2014) or Battle's Games to Help You Get Ready to Live in the Police State (2014). In "Back to the Future," though, their work is stripped of its customary levity. de la Garza's screaming giving myself a reason…, mentioned above, a short loop of the artist screaming in anger and breaking the same glass plate over and over again. In an accompanying note, de la Garza writes that the piece "examines the correlation between catharsis and protest," and that this action—smashing a plate, screaming, screaming, smashing a plate, "the willingness to break and destroy," writes de la Garza—may be a way out of a stifling governmentality. However, while perhaps smashing a plate or a window might give one temporary relief, even a temporary agency—remember the smashed windows at the Whole Foods in Oakland, or more recently the torched CVS in Baltimore, the racist and pathetic handwringing over the loss of property while entire neighborhoods were being destroyed and churches burned—the tautological and irritating nature of the video suggests that such actions are ultimately futile. Indeed, we can see the ineffectiveness of recent protest movements, from the "no" vote in Greece two weeks ago all the way back to Occupy Oakland and the catastrophic failure of the so-called Arab Spring, as evidence of the evacuation of effectiveness from 20th-century models of protest. Rather than point to a governmentality that pushes its constituents towards hopelessness, as de la Garza insists in his notes, giving myself a reason to scream but not to cry points to the slow disappearance of hope and its opposite, hopelessness, from the possible field of action proscribed by neoliberal governmentality. If I cannot feel hope I also do not feel hopeless; if I am empty I have nothing to cathart. The feeling of watching the video, which is something like awkwardness, is astonishing in its ability to describe the transition from corporeal body to atomized datum, from proletariat to team.
Battle's ? (when the cities burn) (2015) is perhaps more mournful. A longer loop of a childlike paper city slowly burning atop a warm wooden surface, ? is a tribute to the loss of ambition, a call to abandon the worldwide desire to move from rural space to urban space, from down to up. It is a potent sentiment in Mexico City, whose population has been booming from the mid-20th century not necessarily because of a desire to find jobs, as many media tend to put it, but rather because of the destruction or exhaustion of local farmland due to the two-headed dragon of climate change and urban demand. Indeed, the hubris of many Western accounts of urban expansion is unbelievable: why would anyone aspire to live in an informal dwelling with no plumbing and no future, the only ways out to die, join a gang, or be incredibly, outrageously lucky? In such narratives the destruction of land and culture is neatly put aside, vanished, in favor of an aspirational narrative more in line with, again, a neoliberal governmentality that structures societal thought towards dreams of upward advancement, the accomplishment of goals, the all-surpassing value of ambition. As these narratives are enforced, the ability to see across them is compromised: it becomes difficult to wonder: advancement towards what? accomplishment of whose goals? what is lost when ambition is favored above all else? As with de la Garza's, Battle's brief notes do not do her own work justice. She writes that ? "visualizes the only solution that…might ultimately lead us toward something better," suggesting that the solution would be when cities burn. I would argue, however, that what the video points to is the need to abandon narratives of ambition, hard work, and upward mobility—to abandon our dreams, which have been dictated to us—in order to locate ourselves, together, across labor and in time.
1. Hot Slice at Zolla/Lieberman Gallery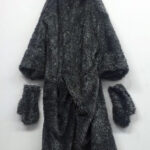 Curated by Liz Nielsen and Carolina Wheat, with work by Aaron Johnson, Alyse Ronayne, Angelina Gualdoni, Annie Ewaskio, April Childers, Brian Andrew Whiteley, Christian Sampson, Clive Murphy, Jeremy Couillard, Justin Davis Anderson, Livia Corona Benjamin, Liz Nielsen, Mike Schreiber, Monica Lorraine Bernal, Stacie Johnson and Yevgenia S. Bara.
Zolla/Lieberman Gallery is located at 325 W. Huron St. Reception Friday, 5-8pm.
2. Uncommon Commonalities at Aspect/Ratio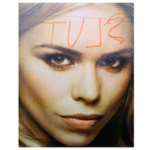 Curated by Sandy Guttman and Jeroen Nelemans, with work by Einat Amir, Guy Ben-Ner, Rashayla Marie Brown, Glen Fogel and Desirée Holman.
Aspect/Ratio is located at 119 N. Peoria St. Reception Friday, 5-8pm.
3. Ivory Anthropologie at Corbett vs. Dempsey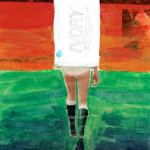 Work by Cauleen Smith.
Corbett vs. Dempsey is located at 1120 N. Ashland Ave. Reception Saturday, 6-8pm.
4. Porn Again Vol.2 – A$$Mutation at The Learning Machine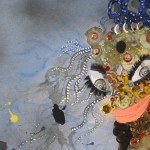 Work by Sofia Moreno.
The Learning Machine is located at 3145 S. Morgan St. Reception Friday, 7-10pm.
5. Orients at The Chicago Urban Art Society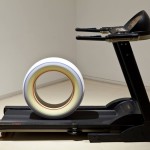 Work by Gregory Bae.
The Chicago Urban Art Society is located at 3636 S. Iron St. Reception is Friday, 6:30-9pm.
Guest post by Lise Haller Baggesen.
The Doris Salcedo show, recently on view at the MCA, was a hard one to watch. Not because it was a bad show; numerous reviews pointed out it is an extremely well curated, beautifully executed, and timely show of the monumental oeuvre of a major Latin American artist.
Major female Latin American artist.
The latter only added to the shows importance, in case you were wondering. But none of all this is what made the show hard to watch. Salcedo's visual language is worldly, and spoken by an international elite of sculptors such as Rachel Whiteread, Jannis Kounellis, Boltanski, Anselm Kiefer and Joseph Beuys; a universally understood shorthand, whereby dark wood furniture and cast concrete reads like a history of human suffering. That language we speak, and read, and understand, as an important part of the so-called "post-colonial" discourse. (So called, because who are we kidding?)
What made Salcedo's show so confronting was the silence in between. A silence that is uncomfortable, not as in awkward, not at all, but as in loaded. Like sitting next to your child's sick bed, or worse yet, waiting for a child that does not return home; you understand that this is not about you, there is nothing you can do, and you would rather be anywhere else than right here, right now –yet right here is the only place to be, the only place you can be, right now. It is torturous.
Salcedo is no stranger to the idea of torture –her diligently researched body of work deals largely with its after effects—but neither are we: The principle of torture is inflicting pain, while willfully withholding relief. The deaths of innocent, unarmed men, at the hand of armed police officers, is pain inflicted not only on the victims and their families, on society as a whole. The refusal of relief, in the form of justice, as administered by a supreme court who refuses to indict the responsible parties, is torture.
Into this torturous silence, Kirsten Leenaars inserted three performances, each of an hour's duration. Clad in a uniform black, her motley crew of mourners, performed the ceremonial task of animating the negative spaces in and between Salcedo's work by supporting, comforting, hugging, healing, touching each other –and their audience by extension—while breaking the silence with chants and short monologues. The whole exhibition space carried the sound of what by association would be a funeral drum, was it not that Dan Bitney's synchopated beat was teeming with life. In the invitation to the third performance, Leenaars explained:
"The idea of the witness is explored in relationship to recent events in America – the death of Michael Brown, Eric Garner, Freddie Gray. The performance questions specifically, what does it mean to be a witness today? And how do you realize that you are not the origin of your own empathy but it is the other who triggers you to imagine yourself in the place of the other. And how can this be a position of hope?"
I will spare you Susan Sontag's "Regarding the Pain of Others," and her insistence that we derive an almost pornographic pleasure from bearing witness, from a safe distance, to other people's suffering. Although she (obviously) has a point, her thesis begins and ends with the premise that we are capable of empathetically feeling other people's pain, but does not attempt to illuminate the origin of this capacity.
In a recent issue of New Scientist, however, Barbara Finlay offers some insight into the evolutionary mechanics of pain. In her article "The Unique Pain of Being Human," she argues that since certain types of pain, such as labor pain, seem to be a specifically human trait, some biological and sociological benefits must be derived from it:
"The basic function in pain is the same for all vertebrates: it alerts an animal to potential damage and reduces activity after trauma. It is often argued that pain must be different in humans because of our ability to anticipate it or imagine its effect on us. But independent of whether cognition and culture can modify pain, I am suggesting a more basic difference in humans compared with animals: that some varieties, such as labor pain, appear only in humans, and others such as post-trauma pain are magnified.
These forms of pain appear in tandem with the ability to recruit help, to elicit an altruistic response in others."
So pain is social glue. In this double bind we not only the cause of each other's pain (literally) but also its remedy. Hell is the other, but so is help.
By mourning our dead together, by protesting the injustice suffered, and by ending the silence laid upon us, we not only overcome, we become. Human. Social beings.
Social beings remember each other, even when separated –for a time, or forever. Part of the performers' script consists of testimonies to the memories the victims. Michael Brown, Eric Garner, Freddie Gray. Not only their names: what they looked like, what they wore, or how they walked, talked, moved in this world.
Performance art will not bring them back (and neither will sculpture) nor is it a match to the police state –but art can be a powerful reminder that powers operate within our society, other than the powers that be. It can be a wake-up-call to walk away, from oppression and silencing, if not from pain. But first we need to stand up and feel again.
With their closing lines, Kirsten Leenaars performers command us to do just that:
"Stand up. If you've ever known love: stand up! Stand up, if you want to love again. Stand up for lives and loves lost."
[…]
Disclaimer: Those of you who know me well, knows that I know Kirsten Leenaars very well, and that I am writing this review, not from the objective position of an art critic, but from that of a very subjective friend.
---
Ed. note: 
Leenaars will present an iteration of "Notes on Empty Chairs" at Gallery 400 on Tuesday, July 21 at 6:00pm–
"The Imaginary Center of Perception"
A collaborative performance by Kirsten Leenaars
Albeit highly mediated in TV and the Internet, artist Kirsten Leenaars responds to the witnessing of the deaths of Michael Brown, Eric Garner, Freddie Gray, to name a few. Leenaars' performance responds to the anger, the pain, the injustice, a flawed system and the senseless loss of lives.

Performers: Marvin Tate, Matthew Robinson, Regin Iglora, Kim Chayeb, Monica Brown, Wa Chontong, Toni Zhao, Opel Smittinet, Valentina Vella, Alison Auwerda, Udita Upadhyaya, Kekeli Kodzo Sumah. Drummer: Dan Bitney.
---
Lise Haller Baggesen left her native Denmark in 1992 to study painting in the Netherlands. In 2008 she relocated to Chicago with her family. In the meantime, her work evolved from a traditional painting practice toward a hybrid practice including curating, writing and immersive multimedia installation work. Her first book "Mothernism" was published by Poor Farm Press and Green Lantern Press in 2014.
1. Three the Hard Way at Logan Center for the Arts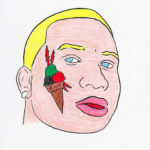 Work by Ayana Contreras, James T. Green and David Leggett.
Logan Center for the Arts is located at 915 E. 60th St. Reception Friday, 6-9pm.
2. ANX/XV at Roots and Culture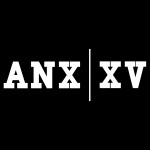 Work by Joshua Johnson, Adrienne Miller, Allen Moore, Stuart Snoddy and Marcy Thomas.
Roots and Culture is located at 1034 N. Milwaukee Ave. Reception Friday, 6-9pm.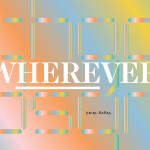 Work by Yuna Baek, Adi Goodrich, James T Green, Emily Haasch, Andy Hall, Clay Hickson, Cody Hudson, Ania Jaworska, Quinn Keaveney, Chad Kouri, Jason Pickleman, John Pobojewski, Alexa Viscius and Bryce Wilner.
LVL3 is located at 1542 N. Milwaukee Ave. Reception Saturday, 6-10pm.
4. The Chicago Project VI at Catherine Edelman Gallery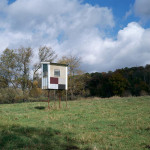 Work by Garrett Baumer, Katarzyna Derda, Dan Herman, Elaine Suzanne Miller, Kevin Shick, Jason Vaughn, Lauren Wilkins and Everett C. Williams.
Catherine Edelman Gallery is located at 300 W. Superior St. Reception Friday, 5-8pm.
5. Wilderness and Household at THE MISSION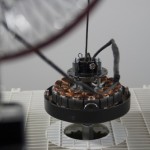 Work by Michael Hall and Yhelena Hall.
THE MISSION is located at 1431 W. Chicago Ave. Reception Friday, 6-8pm.
And no, for those of you that are curious, the Top 5 is not a bi-weekly column, it is weekly with minor exceptions. Thank you for reading the Top 5 and Bad at Sports.
I'm sitting in my studio at the Vermont Studio Center, an artist residency program located in Johnson, Vermont. I'm at a desk strewn with small lengths of hardwood flooring, which I'm using as panels for a series of paintings I'm working on while I'm here (through the end of July). To my right is a window looking out onto a grass lawn and a bed of tiger lilies. The sun is shining but it's not too hot; fluffy white clouds peek up from behind the forest of maple trees on the hill. A robin occasionally lands on the railing of the balcony outside the window, keeping me company. It is undeniably idyllic.
To get here, I drove pretty much the entire breadth of the country. Starting in Flagstaff, Arizona, I first drove out to California, camping with my family in Yosemite National Park, watching my sister graduate from her graduate program in psychology in San Francisco, visiting old friends in Humboldt County, and finally attending the opening reception of my friend James Angello's MFA thesis exhibition at UC Davis. James and I were both scheduled to attend the Vermont Studio Center residency starting July 5th, an unplanned coincidence although it did help me to confirm my decision to attend.
I've previously attended VSC, in August of 2007, just after completing my graduate work at MICA. I reapplied two years ago with the intention of attending this time last year, but other opportunities came up and VSC was kind enough to allow me to defer my residency until now. Even so, and even after putting down a deposit, I wasn't sure I was going to attend again. Unless one gets a full fellowship (I didn't, James did), it's not an inexpensive program, upwards of $2,000 for a four-week residency, even with the partial fellowships and work study assistance they award. In 2007, MICA was willing to cover the remaining portion of the cost for their graduating MFAs, so it was free for me then. This year it's out of pocket, to say nothing of travel expenses.
Those who know me know that I will deliberate to the point of agonizing over even trivial decisions, so for me, the question of whether to spend three grand or more on a cross-country trip to an artist residency was obviously the subject of some rumination. Ultimately, of course, I decided to attend (I am here), but I had some good arguments with myself over the decision. It's the kind of decision about which you can hardly ask anyone else for advice: their answer will be more a reflection of their own ideals than their perception of your situation, and also, as with any sort of travel, of course your friends will say "You should go!" But they won't help you pay off your credit card after you get back.
In this two-part article, I'm going to share some observations on artist residencies, to help you decide if the benefits outweigh the costs, for you. Spoiler alert, I'm going to conclude by saying that it's a personal decision that only you can make for yourself. And of course you already know that I have, three times now, decided that it was right for me, in my circumstance, at that time. But good advice isn't a matter of telling a person what conclusion to reach; rather it is a matter of sharing information and perspective to allow them to reach their own conclusion. I hope to do just that.
Artist residencies have an odd place in the landscape of contemporary artmaking practices. In some ways they echo, and continue, the strategies and problems of graduate programs. Their selective admission practices make them a coveted piece of resume fodder, while their price tag can make them a luxury of the privileged. Of course, not all residencies are expensive: some (and some of the most desirable) are subsidized, some even including room, board, and a stipend. And not all are competitive, although most at least present the appearance of being so. The same is true, incidentally, of graduate programs: some are fully funded for anyone accepted, and others are fairly easy to get into. Unfortunately for those interested, there isn't much if any overlap between the easy-to-get-in programs and the fully funded ones. Full funding draws an extensive pool of applicants, which creates competition. Nor is an expensive program a guarantee of easy admission: even costly programs, if prestigious, can be highly competitive.
So what's the fuss? What is it that these residencies offer that justifies their cost and the trouble of applying? Couldn't one just take the same amount of time away from one's other responsibilities, stay home, and make art? In theory, of course, one could. And this is what the most productive artists do, day in and day out. But in practice, it's hard to say no to obligations, to a spouse, kids, an employer, and to well-meaning friends who want to go to a movie, the beach, to get a drink. One of the advantages of a residency seems to be its very inconvenience: traveling far from home, you're literally unable to do anything if your son gets sick or an emergency comes up at work. In effect, the principal advantage of an artist residency is that it short-circuits our sense of priority. By deciding in advance to make ourselves unavailable for a length of time, we make an irrevocable decision to prioritize art above all else for a certain length of time.
And there is, of course, the resume padding. It's all too easy to dismiss this. Ambition has a dirty connotation, although, as Commodus reminded us (in Gladiator), it can be a virtue when it drives us to excel. Even if we're doing fine in terms of productivity, making work in our studios, there's a sort of arms race of resume lines. We think that the more we do, professionally, the better we are. This can lead to a peacock's tail sort of phenomenon, where we're so busy being busy, filling out that resume, adding lines, and making sure to post all about it on Facebook so everybody knows how successful we are, that we barely have time to make the work. When teaching opportunities, galleries, etc., form an expectation of an impressive resume, the artist who stays in the studio may be passed over in favor of the one who attends the residency. This, at least, is the perception. It's probably true to some extent with regard to teaching jobs, and certainly is a factor in promotion and tenure once hired. With regard to galleries it's probably an exaggerated perception, and it's ultimately the work that counts. But in the mind of a struggling artist, someone who has been productive and believes in his or her work (at least in between the inevitible bouts of crippling doubt), it can become a powerful fear.
And then there's networking. Who knows when and where you'll meet the person who introduces you to the curator who gets you the show you've been dreaming of? A residency seems the optimal place to make this sort of connection, and in reviewing their advertisements they often push the sense of community and the lasting connections this can create. The reality of this community, and the duration of these connections, probably varies from program to program.
Residencies offer a variety of "added value" amenities as well. Skowhegan, for example, has a fresco painting workshop. Most have some sort of visiting artist program, figure models, and educational or recreational opportunities outside of the studio time which, in theory, forms the bread and butter of the program. Some provide housing and meals, others are a work space only.
Those are some of the reasons to attend.  In Part 2, I'll talk about some questions you should ask yourself before deciding whether a residency is right for you.  I'm going to go paint now.