Last month, on January 6th, I published in this blog a column entitled, "Chilling Me Softly." The topic, generally, was about censorship, about the intentional cultivation of censorship as a promotional strategy, and about the the subsequent chilling effect that occurs. I was writing specifically in context of the film The Interview. One paragraph read:
From Joseph Ravens' penis to the assassination of a baby-faced tyrant, anal fisting to a crucifix in urine, and let's not forget Our Lady of the Jiggling Butt Cheeks, creative expression invariably steps on some toes. All the sensation created by controversy may bring with it some small benefits in terms of publicity. But if we forget the chilling effect it is to our peril.  Even if you don't care for the current comedy/painting/photograph of a dictator/buttfucking/saint, tolerating its censorship (even soft censorship such as a private donor threatening to withdraw funds) shrinks the envelope of exploration.  The next time someone pitches a movie making fun of a dictator, the studios, remembering The Interview, may balk, even if the new movie has more potential than its predecessor did.
I was concerned that, despite all the publicity (generally interpreted as a good thing) generated by the censorship of The Interview, that the long-term consequence would be a chilling effect: that is, a reluctance on the part of cultural producers to tread on certain lines (in this case, the mocking of a dictator) for fear that their lives would be threatened, their work not shown, their investment of time and money lost.  I was tired. I finished the article, make a quick top page feature image in Photoshop, and published it.
And the next day, the Charlie Hebdo shootings occurred.
The events of the day have been widely reported. On Wednesday, January 7th, two Islamic extremist militants of Algerian descent attacked the Paris headquarters of Charlie Hebdo, a weekly satirical newspaper.  Their motive was plainly offense at the newspaper's publication of unflattering characitures of Muhammed, the prophet of the Islamic faith. They killed 11 people and wounded 11 others.  They fled the scene after killing a French police officer and running over a pedestrian.  The two were ultimately killed in a shootout with French police.
One question that media outlets faced in covering this story was whether or not to show the images, published in Charlie Hebdo, that had provoked the attack in the first place. Some feared that by doing so, they would face the same kind of attack. They censored themselves out of fear. Others phrased their self-censorship as being a form of "respect," which some called cowardice by another name. In particular, some news outlets that had published Andres Serrano's Piss Christ (which I discussed, image included, in last month's article) were called hypocrites for refusing to show the Muhammed cartoons. Why would one show an image potentially offenseive to Christians, they asked, but not one potentially offensive to Muslims? The implication is that the publication either felt more sympathetic to Muslims, or felt more threatened by them.
I, myself, have never been shy about making potentially offensive artworks. As I discussed in last month's "Chilling Me Softly," I have had my work removed from exhibitions, several times, always for sexual content. At other times I've made work critical of religion. One piece, Adam and Eve in the Garden of Eden, tread the line neatly: my atheist friends chuckle at how silly it is, while I have also had creationists use the piece to illustrate a presentation on the teachings of Genesis! This was precisely what I wanted: a self-authorizing code, that Creationists would feel was a fair representation of their beliefs, while my secular audience would feel was biting satire at the expense of religion. (Personally, I just liked painting dinosaurs, and thought it was funny to not put belly buttons on Adam and Eve.)
In December, Co-Prosperity Sphere in Bridgeport hosted a Krampus-themed art exhibition, for which Stephanie Burke and I created a pair of murals. In one, Krampus sodomized Santa Claus. In the other, Krampus forced Jesus to fellate him. This second image, I could see, might be offensive to some Christians, but I never felt any fear that I'd lose friends (even from among my Christian friends) over it, to say nothing of an actual physical attack.  As Dan Savage said in his excellent article on the topic, this tolerance of criticism is something modern Christians should be proud of.  To this I would add that it is something modern Muslims should emulate if they truly wish to integrate (even if "salad bowl" style rather than "melting pot") into contemporary, global society.
I have previously defended Muslims and Islam, mostly in Facebook discussions with my more conservative, anti-Islamist (as opposed to anti-Islamic) friends. I have argued that Islam isn't necessarily a violent religion; that's just how a few extremists interpret it.  I've argued that in the text of the Koran itself, there's neither more nor less violence than in the Christian Bible.  (Especially the Old Testament. That thing reads like a Wes Craven screenplay.)  And I still believe this. It's meaningless to say, "Islam is a religion of peace" as though that is a simple statement of fact. It's not a fact, either true or false.  Rather, it's a goal, an ideal, that we can work to bring about, by embracing and welcoming peaceful, moderate Muslims into global society, while dealing with Islamists the same way we deal with any other violent extremists.
Radical Islam poses an existential threat to the rest of the world, in just the same way that Soviet Socialism did in the latter half of the 20th Century, or that fascism did in the first half. Among the world's 1.6 billion Muslims, 23% of the world's population, representing the world's fastest growing and second-largest (behind Christianity taken as a whole) religion, a relatively small minority could be classified as Islamists, believing that Islam should govern political and social, as well as personal, life. Just how small a minority depends on where you look, and on what issue: even Islamists are not a monolithic block. In some places, 10-15% seems to be a good estimate for the number of radicals within the Muslim population…but in Pakistan, for example, 82% of Muslims believe in stoning (to death) those who commit adultery (I wonder whether they would apply this to men as well as women), and 76% believe in the death penalty for those who leave Islam. These figures are similar in Egypt and Jordan, but much lower elsewhere.
The depictions of Muhammed in Charlie Hebdo were intentionally and specifically disrespectful (as are the the publication's depictions of the prophets and practicioners of other faiths), but depictions of Muhammed have not always been so. There is nothing in the Quran that explicitly prohibits depictions of Muhammed; the prohibition is based on interpretations of the hadith, or collected sayings and actions of Muhammed. At times, some Islamic sects have allowed or produced images of Muhammed, with Shia and mystical sects typically doing so more often, with Sunni Islam being more consistently aniconic and iconoclastic. (Depictions of Allah or God are uniformly prohibtied, as they are in Judaism, in contrast to Christianity which has a long history of direct and venerated representations of the deity.)
The question of how consistently Islam has been opposed to depictions of Muhammed, though, may be a distraction from the issue of whether non-Muslims should feel obliged to follow a prohibition within Islam. This compliance is optional, voluntary, and based on respect for the beliefs of that faith, or fear (often disguised as respect) of the consequences of offending some of the violent, radical members of that faith. Even if violent radicals are a small minority of Muslims, it only takes one.
One of the objections to satirical depictions of Mohammed is that it's a form of "punching down," in that (in Europe) Muslims represent a "repressed minority." But as the fastest-growing, and second-largest, religion in the world, the fact that for the time being Muslims are in the minority may be less significant than it seems. Many have compared characitures of Muslims to anti-Semitic portrayals of Jews, and I could see cases where a similar sort of racism could be at play.  Which would not, of course, justify any sort of violence directed at those responsible.
But, in light of the growing role of radical Islam in many parts of the world, satire at the expense of the faith seems, to me at least, to be less of a "keep 'em down" sort of repression like the caracitures of Jews coming out of Germany in the 1930s, and more like the political cartoons criticising appeasement in the face of facism.
Muslims deserve the same respect as do members of any other religion:  no more, no less.  This means non-Muslims respecting their beliefs, not following them, any more so than respecting Catholics means going to mass, or respecting Hindus means giving up beef.  Muslims have ever right to hold on to their own identities, religious as well as national and ethnic, as they integrate into global society.  Indeed, the loss of their traditions would be tragic, as far too many indiginous peoples have found their cultures, their languages, and their religions extirpated by "progress" and Westernization.  But becoming a part of a world that, for better or for worse, is becoming smaller and smaller, requires learning to get along, and that means learning, like any other religion, to take criticism and satire at the expense of one's prophet, text, and beliefs.
Hey, long time no see. I skipped December's article due to several factors, most important among them the glacial pace of art news around the holidays. The only notes on my list were clickbate bullshit: the sentencing of Andrew Shannon, who punched a hole through a Monet in 2012, and the more recent the arrest of Megumi Igarashi, an artist arrested in Japan for selling 3D printing files of her vagina. And then there was the award of 2014's Turner Prize to Duncan Campbell. Marc Fischer's book about the Post Office, Deliverance, was also released by Soberscove Press.
Things got off to a slow start in January, but here's what you should have noticed:
Charlie Hebdo
Oh, you missed this? Sorry. Rarely do the disparate narratives of artistic expression and international terrorism intersect, but this month they happened to meet in the slaying of twelve persons in Paris in an attach launched in revenge for the offensive cartoons of the prophet Mohammed published in the satirical magazine Charlie Hebdo. While the rest of the world argued about free speech and the relative merits and evils of religious violence, the art world produced a surprisingly paradoxical response:  while championing free speech as a traditional liberal value, artists were also quick to criticize the historical use of free speech as a tool of oppression and the ethics of "free speech advocates" who, like Charlie Hebdo, entertain mainstream audiences with edgy not-quite-hatespeech under the  protection of free speech.
Where does an event like January's attack in Paris that leave us as artists? At least around here, creativity suggests a certain liberalism by default, and the idea of an artist using creative expression to advance a conservative, bigoted, or hateful worldview seems anathema to art itself. It is both possible and prevalent for ugly ideas to find expression in art. Of course, free speech is fundamentally a matter of law and governance and obviously the state has no business regulating the freedom of its citizens' speech; however, free speech is not a guard against criticism. Think critically, take responsibility, and be happy that the worst you'll get is (with rare exception) nonviolent critique from peers.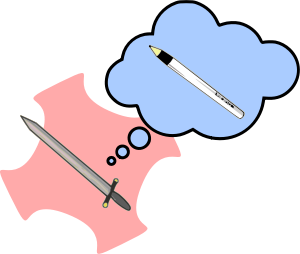 Theaster Gates Splits Artes Mundi Prize
This month Theaster Gates was awarded the £40,000 Artes Mundi Prize, the UK's largest arts award. While accepting the award, Gates said, "Let's split this motherfucker!" and did just that, sharing the prize with the nine other nominees. Good! The artist also recently split from Kavi Gupta Gallery in Chicago and is currently represented solely through White Cube, London.

Bowie Closes
The David Bowie Is exhibition at the Museum of Contemporary Art finally closed after more than four months and a record attendance of 190,000 people, well above the 150,000 figure expected by museum organizers. The show travels on to Paris in March.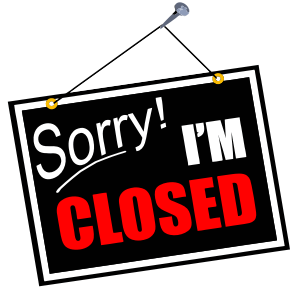 Tuymans Guilty on Copyright Case
In wider art news, Luc Tuymans was found guilty of copyright infringement in Belgium. The court found that Luc's portrait of Jean-Marie Dedecker had borrowed too heavily from Katrijn Van Geil's photograph of the MP, published in De Standard. Tuymans' defense was that this work was a parody; however the court ruled that the work lacked any humor, an essential element of a parody. Tuymans plans to appeal.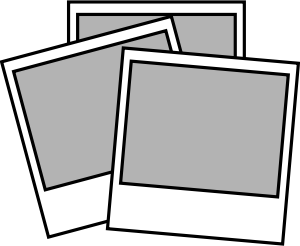 And that's it for now. I feel like I'm setting my noticing threshold pretty high, but any lower and I'd start recommend you notice rumors about who's leaving Chicago and what sold for what and where. Let's look forward to a busy month next month and plenty more in February. Till then, keep watching the skies.
1. g(URL)_FREAX at Church of Templehead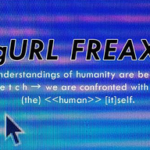 Curated by Paula Nacif, James Theophilos and Nu Evil, with work by Lal Avgen, Mouthy Women (Olive Stefanski + Magritte Nankin), James Theophilos, Codi Suzanne Oliver, nu Evil, Paula Nacif, Jane Rawl?ngs, Anna Russett, Yaloopop, Isabelle McGuire + MJ Brotherton, Sarah Rooney, Christine Janokowicz, Cybertwees (Gabriella Hileman, May Waver + Violet Forest), Molly Hewitt, Gaby Cepeda, Emilie Gervais and Stephanie McCowat.
Church of Templehead is located at 1901 S. Allport St. Reception Saturday, 7-11pm.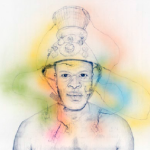 Work by Desirrée Holman.
Aspect/Ratio is located at 119 N. Peoria St. Reception Friday, 5-8pm.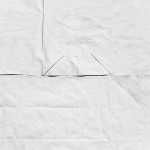 Work by Marcus Geiger and Margaret Welsh.
Document is located at 845 W. Washington Ave. 3rd Fl. Reception Friday, 5-8pm.
4. The Relaxing Lady's Library at Tritriangle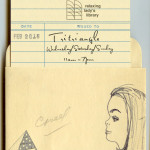 Created by Jessica Speer.
Tritriangle is located at 1550 N. Milwaukee Ave. 3rd Fl. Reception Sunday, 11am-7pm.
5. Chrysanthemums at Night Club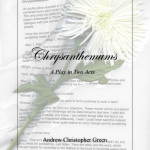 Work by Andrew Christopher Green.
Night Club is located at 2017 W. Moffat St. #1. Performance 7-9pm.
1. when all you have is a hammer, everything looks like a nail at The Chicago Cultural Center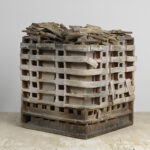 Work by Alison Ruttan.
The Chicago Cultural Center is located at 78 E. Washington St. Reception Friday, 5:30-7:30pm.
2. Untitled (Just Kidding) at The Logan Center for the Arts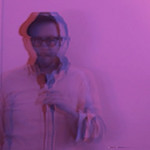 Work by Jesse Malmed.
The Logan Center for the Arts is located at 915 E. 60th St. Screening Friday, 6:30pm.
3. Outreach 1974-1984 at Threewalls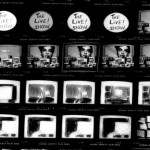 Work by Jaime Davidovich, curated by Daniel Quiles.
Threewalls is located 119 N. Peoria St. Reception Friday, 6-9pm.
4. Octavia Carney at Friday Night Wall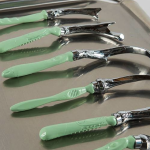 Work by Octavia Carney.
Friday Night Wall is located at 1579 N. Milwaukee Ave. #201. Reception Friday, 7-10pm.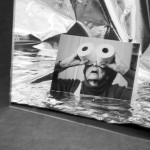 Work by Drew Peterson, Megan Stroech, Steven Vainberg and Hyounsang Yoo.
Fernwey is located at 916 N. Damen Ave. Reception Friday, 6-9pm.
As a kid, I felt betrayed by the cheery optimism peddled by Disney. My sisters and I were raised on the stories of Hans Christian Anderson, gleaning magic from the gloom and gore of The Little Match Girl, The Red Shoes, and The Little Mermaid. When Ariel wasn't turned into sea foam at the end of the 1989 animation, I thought, (in 8-year old terms): What the fuck was that?! I found the idea of pitting one's desire against excruciating pain thrilling and, indeed, necessary for any sort of moral to resonate. After visualizing little red shoes dancing away on severed legs, anything G-rated will inevitably disappoint.
I never asked during the course of our interview, but I'm guessing that Portland-based artist Emily Nachison had a similar childhood experience. In a recent artist talk, she cited a German folktale, The Seven Ravens, a story about a girl who frees her seven brothers from imprisonment in a glass mountain by cutting off one of her fingers to use the bone as a key. Nachison was drawn to this particular tale, firstly, for its depiction of glass, (her media of choice), as a simultaneously ethereal and earthly substance that combines the allure of a crystalline surface with the weight of a tomb. Secondly, she was inspired by the relationship between body and natural world. Like the girl's finger, much of Nachison's work hints at the possibility of portals—keys—leading to realms a bit more magical than the world we currently understand to exist.
Though curious about fairy rings and New Age pseudo-spirituality, Nachison is equally versed in Victorian approaches to nature in decorative arts. Her installations are clean yet luminous, featuring pieces created from kiln-formed glass combined with few elemental materials such as leather, horsehair, and stainless steel. Her work can suggest a tangled wildness—a ghostly apparition of nature rendered in delicate glass. Equally, it can bring to mind an alchemical process developed in a laboratory and exhibited in a museum of natural history. Or, Nachison can draw from craft-based traditions of weaving and metallurgy, creating objects that are best understood when worn on the body or held in hand.
Regardless of scale, Nachison's process is ultimately the subject at hand. Glass making is at once highly scientific and a bit mysterious. To create her forms, the artist casts specimens collected in nature—mushrooms, crystals, and branches—manipulating the molds by hand to construct an uncanny landscape, increment by increment. Then, she meticulously measures her silica mixture, pouring it into the molds to be fired. The alchemy behind glass production—transforming sand into something of profound value—illustrates humanity's capacity to master materiality, creating things that are functional and beautiful from raw earth. In the midst of all her scientific calculations, Nachison still manages to question our understanding of the world and how we quantify its forces. Alluding to the history of scientific advancement, her work embraces the unknown, suggesting there are always multiple truths—it's up to us to remove the finger and surrender to the magic.
I spoke to Emily Nachison last summer in her studio.
Sarah Margolis-Pineo: Has the natural world always played a significant role in your life, and subsequently, in your work? How has your relationship with the natural world changed since relocating from Southern California to the Pacific Northwest, (by way of Baltimore, San Francisco and Detroit)?
Emily Nachison: It's always been a part of my life, but since moving to Oregon, spending time outdoors has become central to my practice. As a child, I liked to sit and count things in the backyard, and then in undergrad and graduate school, I became interested in folklore and Victorian traditions of categorizing and cultivating nature. I like to consider the ways we organize and think about nature. What does it mean to create a garden? What does it mean to impose order on the natural world? My work started as being about nature and our relationship with the outdoors, but slowly, it's become more about the ways we quantify it—trying to understand and create meaning from every encounter. Since moving to Oregon, my inquiry became more about my own experiences–about foraging and gathering.
I grew up in Southern California in a pretty New Age environment, and that colored my perspective for a very long time. I'm very interested in science and how we understand the world, but I'm also very interested in the desire to find some sort of magic in nature—even if it doesn't exist. For me, making work is a way of having another headspace to go into. I go outdoors to seek inspiration, and in the studio, I use that experience to wander in alternative space. This is where nature and magic come together, and that combination of forces is revealed in my work.
SMP: Besides the outdoors, where else do you go for inspiration?
EN: I cite folktales, certainly. The mushroom cycles, Portal (2012) for example, references these portals to other realms called Fairy Rings that are found in folktales. The mushroom cycles in my work are based on an actual type of mushroom called an ink cap. As they die, they release spores and melt into a puddle of ink. Reading about the ink cap mushroom began my interest in transition cycles, and I started exploring the transmutation of mass. From there, I began thinking about concepts around alchemy—transforming one material into another, as well as physics and the conservation of mass.
EN: Doing any sort of research about alchemy on the Internet usually makes me feel like I'm reading Harry Potter fan fiction. It was seeking out a more credible source that led me to the Beinecke Rare Book & Manuscript Library at Yale University. The Beinecke houses a collection of alchemical manuscripts from the 14th to the 17th century. The Beinecke alchemical manuscript collection was founded by Mary Conover Mellon, a follower of Carl Jung who introduced his theories to the U.S. She went around buying manuscripts that he had used for his research into symbols and archetypes that led to his theories of the collective unconscious. I received a research grant to travel there, and I met with curator Kathryn James, who shared incredible works with me including the Voynich manuscript, which has its own cult following. The Voynich is from the 14th century and has all these incredible drawings of plants on vellum. At the time, these plants hadn't been cataloged or studied to the extent that we know them today, and I found it fascinating that people were drawn to render them in such detail. Plants have a certain magic, and that was made clear looking through the manuscript.
SMP: So much of the evolution of human knowledge really demonstrates how little we do know about the world. Opening up the potential for magic is not only exciting, but it seems a necessary counterpoint to scientific understanding.
EN: People keep coming back to it! We accept that it doesn't exist, yet it's a constant theme within every cultural zeitgeist.
SMP: Can we talk about your use of glass? What drew you to it as a material coming from fiber and soft sculpture?
EN: In grad school, I had my world blown apart by a visiting critic who told me that all of my exploration into Carl Jung, the collective unconscious, etc., was all very New Age. I had no idea! At the time I was totally distraught, but it forced me to turn a corner. I began reading about the Victorian Age and the idea of lamenting the loss of nature. The Victorians created fake ruins with fabricated signs of age to solicit a sense nostalgia thus turning the natural world into something decorative. Glass became very popular during that time. It became more affordable. Paxton's Crystal Palace was opened. Due to my interest in this time period, I became interested in using glass as a material. I wasn't able to begin working with glass until I came to Oregon, where I first had access to resources and expertise in kiln-formed glass thanks to Bullseye Projects, an affiliate of Bullseye Glass Company.
EN: In my work I'm interested in transformation and how culture shapes our relationship with nature. Glass goes through an amazing chemical transformation when it is created and also has a physical preciousness and a culturally derived value. I'm interested in playing with these aspects of the material. Additionally, glass, for me, has a memorial tone. By casting natural objects, stones, plants, shells, etc., into glass, I transform them into relics. I give material form to something ethereal. Each piece is like a ghost.
SMP: The way you piece elements together to create a whole strikes me as possibly having roots in fiber.
EN: The unification of individual units was definitely part of my fiber education. My first forays into installation as a student consisted of elements, made in the studio, that were then joined in the gallery space. My work in in grad school and directly after moved away from this practice as I developed monumental scaled works where the elements were indistinguishable from the whole. Working in glass, however, brought this way of working back since scale is limited by the size of the kiln. One could argue that this practice is as rooted in glass—stained glass, mosaic, murrine, as much as it has roots in fiber.
SMP: You mentioned that the way you create these forms is very intuitive and, looking at them, I can certainly see more formal sculptural representation infused with the mystical—a combination of material and immaterial. Is it possible to describe how the forms come to be?
EN: The process of casting glass is not an intuitive process—it's very much about applying correct calculations to produce a specific outcome. One of my favorite steps in glass casting is doing the weight calculations where you fill the cavity of your mold with water, measure the correct amount of water, and then you do a little equation to figure out how much glass that equals before measuring and pouring the glass into the mold to be fired. I like how working with glass forces me to slow down, think, and count. Before I was making very intuitive, somewhat aggressive work. This is a whole different pace.
Nachison's process is described in a short video by Half-Cut Tea.
EN: It's through the process of creating and casting the wax forms that the intuitive part comes back in. What I do first is create a silicone mold of a natural object and then cast it in wax, I then spend time combining it with other cast wax forms, letting the individual pieces fall away through heating and reforming it. It's easy to get lost in that.
SMP: There is so much mystery surrounding glass production still. Even in the Pacific Northwest, home of the studio glass movement, where glass production is perhaps more accessible than most places, there is a high-level of skill and access to resources that keeps the craft very shrouded and exclusive.
EN: Because of that, you don't see glass appear in sculpture that often. When it does appear, it feels really rarified and special. I've always wanted to create work that feels like a relic—something captured in time, and glass works well for me in that respect.
SMP: I'd like to discuss the scale of your work. Some pieces have a very Craft-ness to them in that you can imagine the weight of them in hand or the feel of them being worn, whereas others definitely draw from the experience of a Fine Art sculptural installation. Is presenting these two shifts in the embodied relationship with the work crucial for you?
EN: My recent solo exhibition, The Realm of Quantifiable Truths (Bullseye Gallery, Portland, OR, 2014), was the first time I have used such a dramatic scale shift, but in all of my work I want the viewer to become aware of their body as they move through the space and also how they would relate bodily to each work. Combining these two types of relationships in one exhibition heightens the viewers' awareness.
In addition to embodied installations, which make us conscious of space, I included works that referenced the human skeleton. I created the segmented branches to reference human finger bones. I was thinking about the idea of the finger as a form of measurement—using the human hand as a proto-ruler. The necklace-like pieces definitely speak to really heavy, unwieldy jewelry, but I also intended for the pieces to look like vertebrae. All together, the exhibition resembled a dismembered body that was been put back together again.
SMP: Can you imagine your work existing in a public venue besides a gallery?
EN: I'm not interested in moving existing works into non-gallery spaces, but I am interested in responding to and making work for specific venues. I am currently working on an installation for a three hundred year old barn in northern Scotland. Working in this entirely different space and responding to the environment and folklore of the area is a fantastic challenge. The installation will open in the summer of 2016.
I would love to work inside a greenhouse. In particular, the large glass and steel structures that were popular during the Victorian period. These spaces embody many of the ideas that ideas that I explore in my work. Certainly working in a space like this would impact the form and conceptual direction of my work. I have been wanting to make work related to evaporation, but it makes little sense to pursue this in a gallery. A glass house, however, might be the ideal place.
Emily Nachison, born in San Diego, California, received a BFA from the Maryland Institute College of Art in 2006 and a MFA from Cranbrook Academy of Art in 2010. Nachison lives and works in Portland, Oregon and is currently the Fiber Department Chair and a Visiting Assistant Professor at the Oregon College of Art and Craft.
Currently, Nachison's work is featured in the exhibition, Dark Ecologies, on view at Bullseye Gallery through March 28.
www.emilynachison.com
All photography by Dan Kvitka unless credited otherwise.