Mark maker, mark maker, make me a mark.
The intentionality of mark making creates a moment where something about the mark maker's being is revealed.  Captured in the mark itself are a litany of codes and codifications that stand beside something unique to that artist's gesture.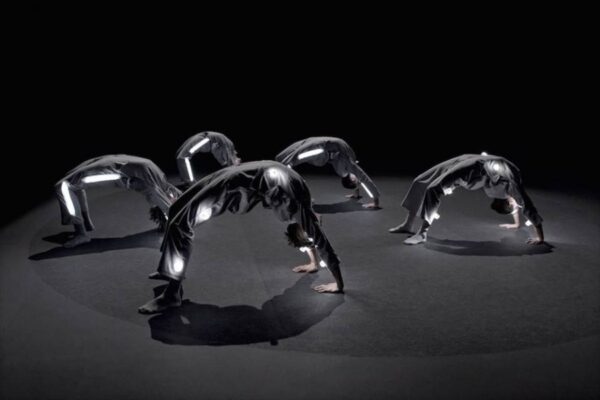 October 23, 2016, 1-4PM
Work by: Julien Prévieux
Julius Caesar: 3311 W Carroll Ave, Chicago, IL 60624
2. Missed (and Other) Connections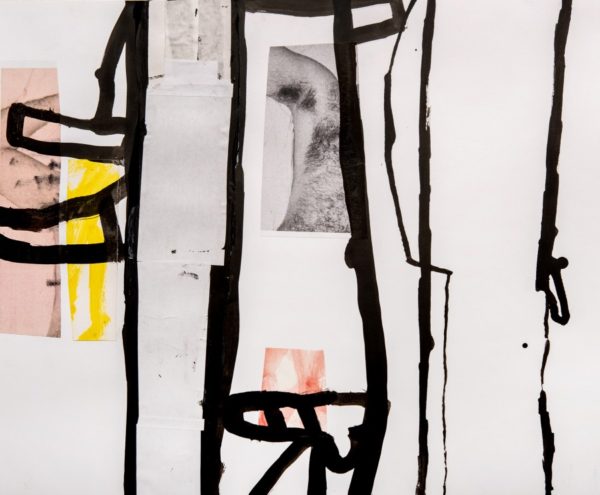 October 23, 2016, 3-6PM
Work by: Judith Brotman and Fraser Taylor
Riverside Arts Center: 32 East Quincy Street, Riverside, IL 60546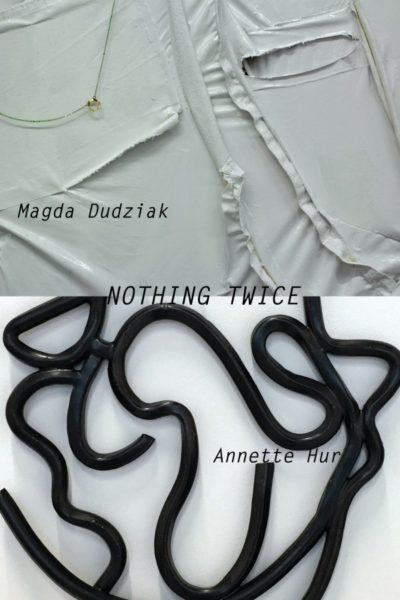 Work by: Magda Dudziak and Annette Hur
October 21, 2016, 7-11PM
Heaven Gallery: 1550 N Milwaukee Ave, Fl 2nd, Chicago, IL 60622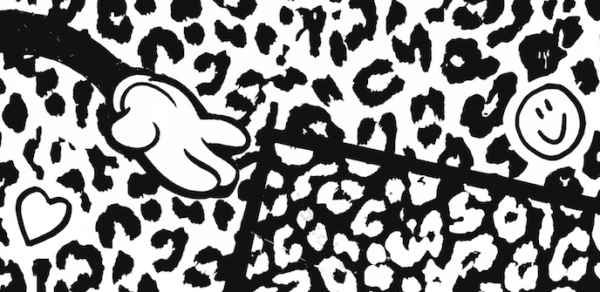 Work by: Julia Arredondo
October 23, 2016, 12-4PM
The Hermosa Walls: 2306 N Keeler Ave, Chicago, IL 60639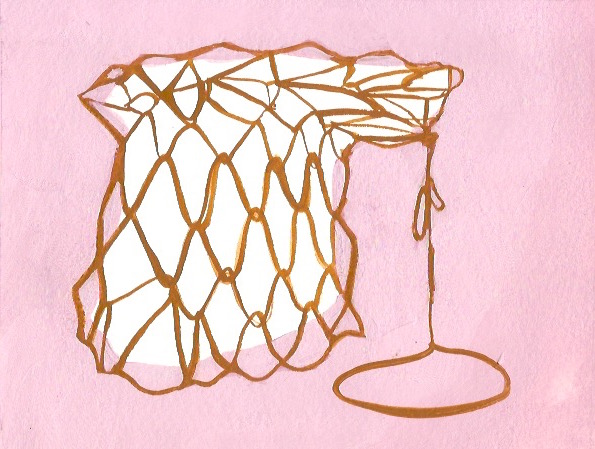 October 22, 2016, 7-10PM
Work by: Kate Perryman
The Learning Machine: 3145 S Morgan St, Chicago, IL 60608
Hey Chicago, submit your events to the Visualist here: http://www.thevisualist.org
by Pamela Fraser
There are so many separate issues involved in the still-unfolding story of public reaction to Kelley Walker's exhibition Direct Drive at the Contemporary Art Museum St. Louis, one barely knows where to start. At issue is not only the specific art works that have proven offensive to many people, but their celebration in a system in which value is created by a small group of people—gallerists, critics, collectors, and curators—without any indication of work's worth within public culture. After all, Walker's artwork has been widely circulated in the most elite sector of the international art world for years, and one of the works in the center of the controversy, Black Star Press, went to auction in 2010 estimated at £500,000-700,000. Yet like most contemporary art, the work is largely unknown outside of the art world. The institution then, in both general and specific senses, is to be blamed for a situation in which a museum has decided that their self-determined expertise trumps consideration of the public sector. The faults of the specific museum—its lack of transparency in handling concerns, an overall bungled response to protest—are part and parcel of larger issues that keep contemporary art from even coming close to being the liberatory tool it pretends, or (more generously) strives to be.
This story should serve to make a lie of the art world apparent, that many contemporary practices appear to be culturally savvy because they co-opt the language of critical engagement, but do not really foster wide and meaningful cultural engagement. Ideas of participation and democracy are rhetorically popular, but often not at all evident. In the case of Walker's work, the museum and others have basically asserted that protesters are wrong to interpret the work as a demeaning representation of African-Americans because a cultural critique they believe the work enacts is not being understood or appreciated. But even if there is cultural critique in evidence, it is one that many see as glossing over or denying subjectivity to the subjects portrayed. The museum's action's in the wake of protest has made it clear that this is something they either do not understand or appreciate.
Let's start with a basic overview. A successful white artist makes work that appropriates a variety of media images of African-Americans. These include a painful picture of a 1960s civil rights protestor being attacked by a police dog. (Similar imagery was utilized in Warhol's 1964 incorrectly titled "Race Riot" series. Warhol's images were appropriated without permission from Life photographer Charles Moore's shots of a peaceful protest that was broken up violently by police. The term 'race riot' is a troubling and unsympathetic phrase. Moore sued Warhol and the issue was settled out of court). It should be said that images of police violence toward African-Americans are especially fraught in the wake of countless recent videos that have captured the unnecessary deaths of unarmed citizens at the hands of police who see them as "criminal" simply because of their race, and this includes the 2014 killing of Michael Brown in nearby Ferguson. In Kelley Walker's works utilizing the image of protester being attacked, repetitions of the image are oriented various ways and interspersed with photographic imagery of smeared chocolate. The exhibition also includes the work Schema, a large scale appropriation of a King magazine cover in which rapper Trina is pictured in conventional magazine cover fashion, staring directly out at the viewer. Her image is covered with scanned streaks of squirted toothpaste. It's hard not to equate the chocolate and toothpaste to bodily fluids, but they lose their messy, viscous nature through Walker's manipulations, by scanning and repetition. The press release on the museum website tells us that Walker's repurposing of these images 'subverts signifiers,' and is done "in order to destabilize issues of identity, race, class, sexuality, and politics," a sentence I have read over and over, and am still not sure what it means. Since it mentions things that already have destabilized status, it doesn't make sense to destabilize them. I imagine then, that it is meant is that he seeks to demonstrate actual destabilization through pictorial destabilization. Whether this is a valuable artistic strategy has been put to a test by many viewers' interpretation of the work itself as offensive, painful, and careless, and therefore in fact "destabilizing".
For those paying attention, it has seemed that Walker's work is part of a long-running dialogue concerned with the emptying of meaning in mass-circulating imagery. This thesis—that imagery becomes completely meaningless through repetition—has certainly been disproven in this case, demonstrating what Fred Moton asserts in his book In the Break: the Aesthetics of the Black Radical Tradition, that "(t)he history of Blackness is testament to the fact objects can and do resist". Citizens in St. Louis have found these images—mass-circulated or not—can and do have meanings. This necessitates continued thinking about the value of, and ethics of appropriation. In its early days, artists like Sherrie Levine and Richard Prince created work using appropriation to challenge the artistic canon and/or consumer culture. Earlier, Andy Warhol's appropriated newspaper images captured the emotional numbness that the mass-circulation of images can cause. But a couple of years ago, Richard Prince's use of photojournalist Patrick Cariou's work became a well-publicized legal case that raised questions about the value of appropriation as a tool of critique when appropriated imagery does not represent power. After all, it means something different to appropriate corporate imagery than it does to appropriate an individual photographer's work. In the Prince/Cariou case, Prince became a popular cause, with many prominent critics championing his side and arguing that the case represented the absolute freedom artists must have in choosing imagery. Many didn't appreciate Cariou's position of wanting credit or compensation, or appreciate any challenges to a definition of artistic freedom based on power imbalance (see the essay "The Freedom to Oppress" by Eunsong Kim and Maya Mackrandilal for an excellent discussion of the symbiotic relation between art, power, and oppression that this kind of artistic freedom is dependent on).[1] Perhaps the CAM Walker exhibition will better expose limits to artistic freedom, when it encroaches on a collective desire for dignity that anyone concerned with civil rights, justice and equality should be able to at least understand.
This particular institution has made several mistakes and continues to lose opportunities to right its own wrongs. They were slow and opaque with responses to public upset at a panel discussion, and to their own staff members' letter of protest. The solution to build a wall around the show instead of taking it down demonstrates their lack of understanding of the nature of the situation, and their introduction of new spurious wall texts that profess the work addresses race and gender inequities. Public reaction erupted at a September 17 lecture, at which many audience members became upset by Walker and the show's curator Jeffrey Uslip's failure to adequately explain the intention of the work. This was surprising considering such concerns about the work have been raised before. In a 2010 issue of Parkett, artist Glenn Ligon examined Walker's use of African-American imagery and while acknowledging the complexity of the politics of representation, proposed that Walker's interest in African-Americans demonstrates African-Americans vital role in American culture, and suggested that Walker's works embodies the "American Dilemma" that is our current racially unequal society.[2]
But at the public discussion, Uslip apparently ended the public discussion abruptly (for which he later apologized), and for many, left the impression that Walker's use of images of Black people was careless at best. The public continued to express the pain of having to see these images, and some expressed the sadness and confusion of having to try to explain the work to their children. On September 18th, three CAM staff members wrote an official letter of complaint about the racial insensitivity of the show, and artist Damon Davis organized an exhibition boycott shortly thereafter. Within a few days, the artist, museum and artist's gallery issued statements addressing the controversy, and the artist issued an apology for the pain the images caused. Paula Cooper Gallery's statement deflected criticism with the trope 'artists ask questions, they don't answer them,' and asserted that the use of already-circulating images abdicated Walker of responsibility. The statement told readers that it was "the artist's and the gallery's wish that Direct Drive may provide the impetus for a renewed and much needed dialogue about race and representation, in St. Louis and elsewhere", which seemed not to recognize that the very reason we are talking about this important issue, is because people have found the artwork in question to be troubling. Lastly, the gallery statement asserted that it would be would be "censorship" to remove the work. While it is true that defining censorship is not always clear-cut, it usually occurs in relation to the maintenance of power, not in cases where an offense perpetuates a history of maligned representation and reality.
A few days later, CAM Director Lisa Melandri issued a statement expressing sorrow for the museum's appearance of racial insensitivity, and apologized for the unclear articulation of the value of the show. Addressing a call to remove the work, she announced that instead of cancelling the show, it would continue enclosed by a wall so that people could make a choice about seeing it or not. This decision and her characterization of it seemed to demonstrate that the museum did not fully understand the nature of the criticism. "CAM has a history of showing controversial artists," she wrote, "we have shown works that have challenged common sensibilities and presented work that has critiqued, in a difficult way, misogyny, patriarchy, homophobia, and the military industrial complex, among other issues…Despite the debates and discomfort these exhibitions generated, we never removed them." Similar to the Cooper statement, Melandri's statement implies that she doesn't know that it is entirely different to offend members of a historically disenfranchised group than to challenge the status quo. Institutional critique doesn't challenge the powerless or the underrepresented, historically it has done just the opposite, challenging exploitation, injustice, and oppression.
In order to quell criticism, new wall texts were employed that describe the work with a silly literalism that seems to belie everything that has ever been said about the work before. In the text now describing Schema, Trina is said to be empowered because the piece is so large and because she is gazing at the viewer. The toothpaste squirted over her body is said to represent the artist's desire to be seen in an artistic lineage with Jackson Pollock, and "to critique how mass media tends to diminish trauma, sanitize disaster and struggle, and 'whitewash' events or people that are not given appropriate attention, sensitivity, power, or empathy".  In the new didactics—Walker's references become cringe-worthy metaphors—and he is a champion of the disenfranchised.
In a 2005 essay entitled "How Andy Warhol Did Not Murder Painting but Masterminded the Killing of Content," Francesco Bonami discusses Warhol's apparent emotional detachment to actual suffering subjects pictured in his works, asking "whether we can still accept Warhol's genius without questioning his moral and political detachment from the dramatic events that were reshaping a society in which he, as an artist, was living and prospering".[3] While questioning the ethics of his use of tragedy, he suggests that Warhol was able to avoid a total ethical lapse by his specific aesthetic transformation of the images into "dreamlike visions rather than documents".[4] But Bonami ends the essay by stating that today's world would never accept such superficial and apolitical positions from our art or our artists. I suppose the Walker case will tell us if this is true of today's world, because (revised museum didactics notwithstanding) Warholian detachment is the main ingredient in Walker's work and the same ethical questions apply. In fact, the protesters in St. Louis are basically asking the same questions Bonami posed about Warhol, and the institutional response thus far has been to pit an unexamined notion of artistic freedom against the right to basic dignity. I'll take the dignity.
[1] Eunsong Kim and Maya Mackrandila, "The Freedom to Oppress". contemptorary.org, April 19. 2016. Last accessed October 16, 2016. http://contemptorary.org/the-freedom-to-oppress/
[2] Glenn Ligon, Kelley Walker's "Negro Problem". Parkett 87, 2010, pp. 79-81. Last accessed October 16, 2016. http://www.thomasdanegallery.com/usr/documents/press/download_url/30/glennligon-on-kelley-walker.pdf
[3] Francesco Bonami, "How Andy Warhol Did Not Murder Painting but Masterminded the Killing of Content". Originally appeared in the catalog for Andy Warhol /SuperNova: Stars, Deaths, and Disasters 1962-1964, Walker Art Center, 2005. Accesed online at walkerart.org. Last accessed October 16, 2016. http://www.walkerart.org/magazine/2012/francesco-bonami-andy-warhol-killed-content
[4] ibid.
Pamela Fraser is an artist and Assistant Professor at The University of Vermont. She is a co-editor and author of the forthcoming books: Beyond Critique: Contemporary Art in Practice, Theory and Instruction (co-edited with Roger Rothman), which will be released by Bloomsbury Press in April 2017, and How Color Works: Color Theory for the 21st Century (Oxford University Press).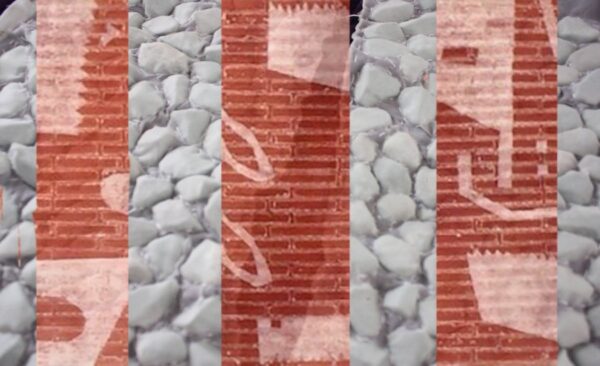 October 14, 2016, 6-9PM
Work by: Rachelle Hill and Millicent Kennedy
Northeastern Illinois University-Fine Arts Gallery: 5500 N St. Louis Ave, Chicago, IL 60625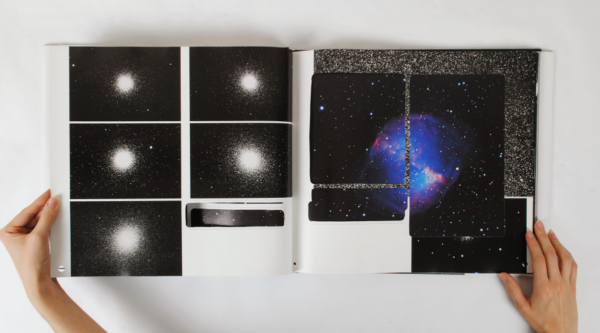 October 16, 2016, 11-3PM
work by Matt Ericson, Angela Lopez, Matt Martin, Jaclyn Mednicov, and Chris Wille
640 Lincoln St, B24 (Basement), Evanston, IL 60201
3. Do You Have Cents for Nonsense?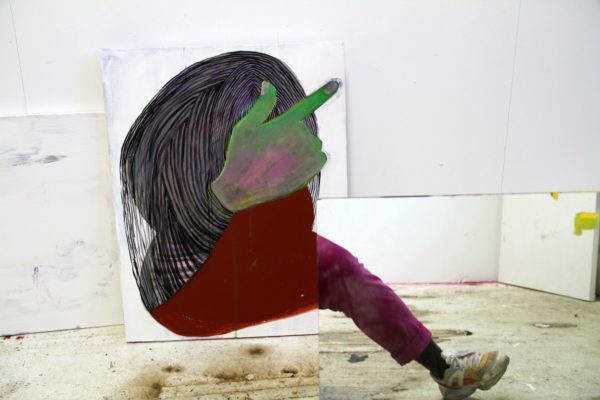 Work by: Selina Trepp
October 15, 2016, 1-3PM
Cleve Carney Art Gallery: 425 Fawell Blvd, Glen Ellyn, IL 60137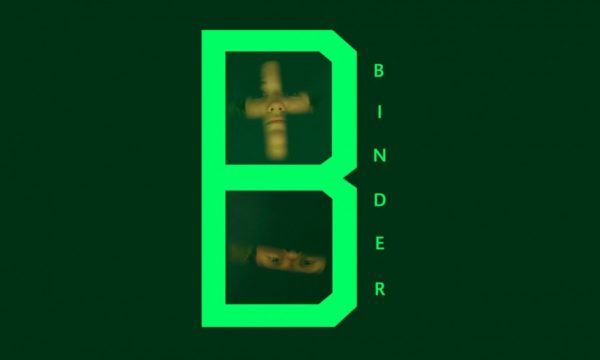 Work by: Daniel Luedtke
October 15, 2016, 6-9PM
Roman Susan: 1224 W. Loyola Avenue

October 15, 2016, 6-9PM
Work by: Steve Becker, Margaret Buchen, Eleftheria Lialios, Falyn Huang, Yoonshin Park, Michelle Richardella, Leo Selvaggio, John Sharp, Lowell Thompson, Kevin Valentine, Chuck Walker, Mariusz Zaleski, BJ Allen, Christopher Bednash, Heather Bella, Erin Cramer, Stephen DeSantis, Michelle Graves, Ania Greiner, Lilli Kayes, Kaitlin Kostus, Jenna Mishler, Michelle Richardella, Jamie Thome, Kevin Valentine, Jessi T. Walsh, Jamie Weaver, Jeff Abell, Colette Wright Adams, Sherry Antonini, Lise Haller Baggesen, Hannah Batsel, Erik Brown, Pate Conaway, Erin Cramer, Misty De Berry, Janelle Dowell, Hale Ekinci, Hannah Evans, Tiffany Funk, Jason Geistweidt, Jojo Baby, PC Gooden-Smiley, Laurie LeBreton, Carron Little, Stephanie Lupu, Nathan Mason, Catie Olson, Mel Potter, Miriam Schaer, Cathi Schawlbe, Jet Traverso, and Nancy VanKanegan (Curated by Eden Ünlüata, co-curated by Colette Wright Adams, BJ Allen, and Michelle Graves).
Uptown Arts Center: 941 W Lawrence Ave, Chicago, IL 60640
Hey Chicago, submit your events to the Visualist here: http://www.thevisualist.org
E pluribus unum, out of many, one. The one is made up of all things, and all things issue from the one. Here it is the group, the collective, the hobbled together bunches that make up something else entirely. More than the sum of their parts, it's 2 + 2 = 5 in the Top V.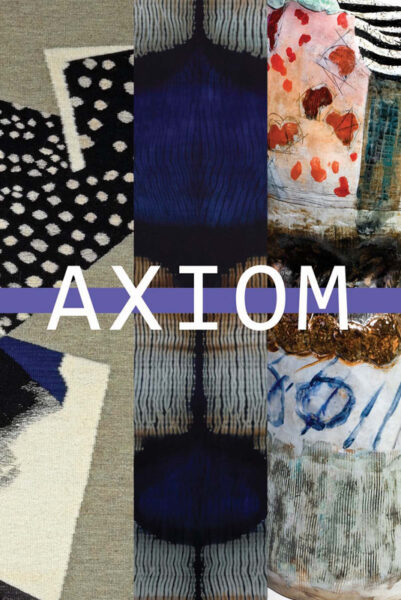 October 7, 2016, 6-9PM
Work by: Frank Connet, Anne McGinn, and Lialia Kuchma (Curated by Doug Stapleton)
Ukrainian Institute of Modern Art: 2320 W Chicago Ave, Chicago, IL 60622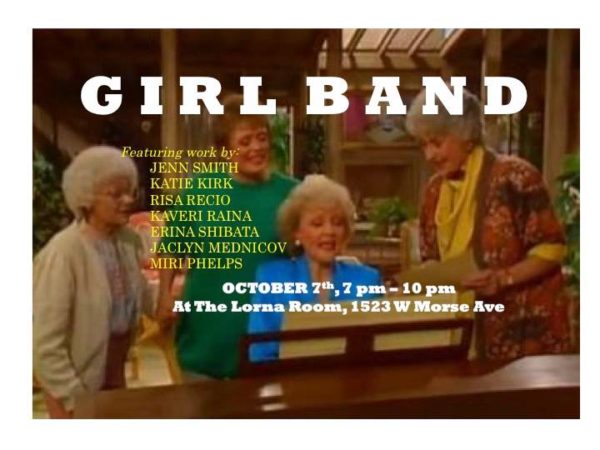 October 7, 2016, 7-10PM
Work by: Risa Recio, Erina Shibata, Jenn Smith, Katie Kirk, Kaveri Raina, Miri Phelps, and Jaclyn Mednicov (Curated by Sarah Bastress)
The Lorna Room: 1523 W Morse Ave, Chicago, IL 60626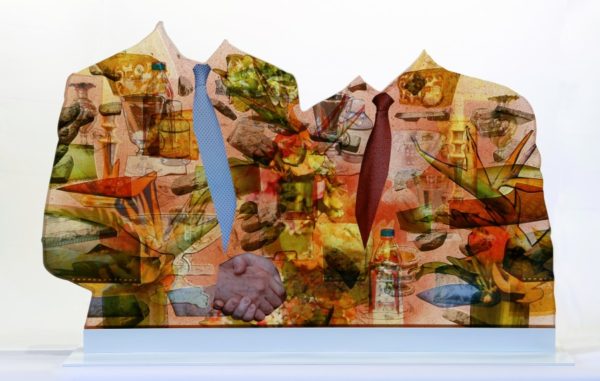 Work by: Anna Elise Johnson, Jason Pallas, Deb Sokolow, and Danh V
October 7, 2016, 5-8PM
Weinberg/Newton Gallery: 300 W Superior St, Suite 203, Chicago, IL 60654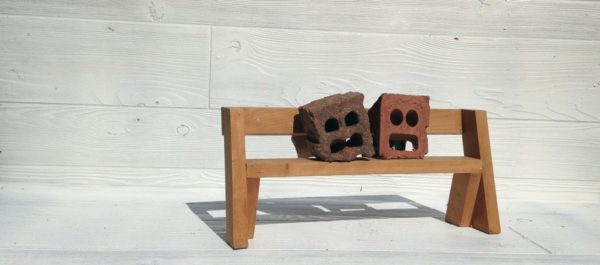 Work by: David Bodhi Boylan
October 7, 2016, 6-9PM
Chicago Artists Coalition: 217 N Carpenter St., Chicago, IL 60607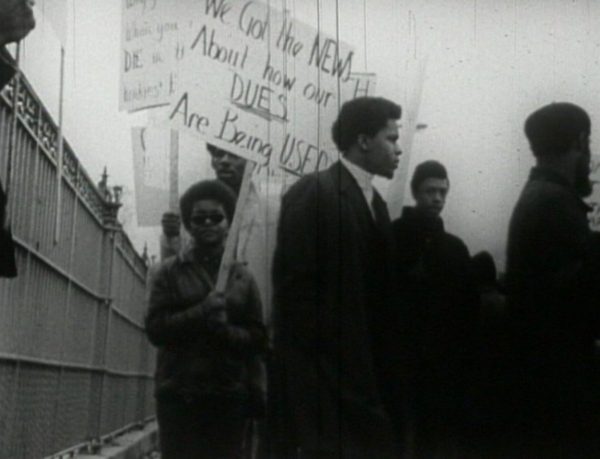 October 9, 2016, 7-10PM
Filmmakers: Stewart Bird, Peter Gessner, René Lichtman, John Louis Jr., with Jim Morrison, and with the cooperation of the League of Revolutionary Black Workers. Screening is followed by a discussion with Annie Sullivan and Mike Siviwe Elliott.
Stony Island Arts Bank: 6760 S Stony Island Ave, Chicago, IL 60649
Hey Chicago, submit your events to the Visualist here: http://www.thevisualist.org
Over the last month I have had the pleasure of peppering Jessica Stockholder with questions, each one sent with days or sometimes weeks between, so that the conversation itself extended through a peculiar duration. Unlike other interviews that happen either over three email exchanges or the course of a couple of recorded hours, this became more of a correspondence in which questions and answers hung, suspended and marinating for a while before getting shored up and integrated into a cohesive text. I'm not sure if the process is necessarily apparent to readers, but it had a tremendous impact on my own thought and I can't help but situate it within my experience of Stockholder's installations. While remaining deliberately outside of language, she often addresses an entire architectural site with a bundled installation—small groups of objects, materials, and paint that flow on or through walls and into space. These moments punctuate the environment, accumulating like constellations to map an area. As such it is impossible to have a single, objective perspective of a given work, for by entering the space of a Stockholder show one automatically becomes an interactive participant.
CP:  Whenever I'm inhabiting one of your installations, I feel like my experience is tied to social, global, and economic networks out of which your assembled objects emerge. I wonder if your relationship to objects has changed over the years? What might be the difference, for instance, between a cooler you used in an early 2000 installation to a mounted freezer you used at Kavi Gupta gallery last year?
JS: I first came to, and still come to, using objects with an immediate and ahistorical attitude. Primarily I wish to orchestrate a collision between my own structure of thought and all that stuff out there in the world! It's a way of ascertaining the nature of who I am and what it means to be human. At the outset the activity is akin to philosophy. Of course my thoughts and the stuff of the world are all inflected by this moment; I don't exist outside the flow of time. As a result of paying attention to objects over the years I have become more attentive to their particularity, and engaged with the multiplicity of ways that stuff is meaningful. I care about where things are made, who makes and designs them, systems of fabrication, and nostalgia embedded in things. And over my lifetime there has been enormous change in the quality and quantity of objects streaming by. I notice that there is a kind of fashion in the color of plastics—the same colors will move through the marketplace showing up in many different kinds of objects. For the most part my work is not driven by verbal narrative—however in retrospect, I think that I'm drawn to refrigerators, freezers and coolers repeatedly as they are, like gallery spaces, cold and yet filled with a kind of love. They are also, like much of the stuff around us, participant in a rectangular geometric abstract and efficient structure of production that is resonant with architecture, framing, and thought.
CP: I never imagined that different eras of your work would reflect popular color schemes of the times. I'm reminded of the Martha Stewart's robins egg blue and wonder if that color appealed to America at a given time because it matched some national mood…
JS: I'm attaching two images that might indicate a trend from 2011 and 2012. Though far from scientific, it seems clear to me that there are far fewer colors of plastic floating around than could be the case. (I imagine that people share recipes…) Around us, and inside of my own work, I'm always taken with my own complaisance with what is…I'm struggling to find a better way to say that. What is is irrevocable, but nevertheless runs seamlessly into imaginations of what could be—with fantasy life. It seems important to me to notice the constraints within which the actuality of our world exists Noticing the limits of color in plastic production, the limits of and quality of aesthetic choices around us allows for more freedom of thought.
CP: If certain colors appear in mass produced objects for limited periods of time, do you find that you start to rely on particular combinations? For instance, in the two images you shared, I see the lime green, yellow, mauve or peach, and navy blue—if that constellation of colors appears regularly, are you concerned about addressing them in new combinations always? And if not, if you come to enjoy a particular color relationship, what is your experience like when a color goes out of circulation?
JS: I have noticed that colors are shared in industry—but I don't spend much time tracking that phenomenon—and I am fortunate that paint enables me to engage an endless array of colors. I am always trying to find something new in my use of color though I'm aware that I am at the same time wedded to a certain level of intensity. My process allows for great flexibility in relation to what I need—basically I need my own thoughts and some stuff in the world for them to collide with. And I need color! I don't suffer over the exact supply of any of these things. Letting the thoughts/ ideas/ energy to make things flow is probably the greatest challenge; and so far I've been lucky to have flow! 
CP: I heard somewhere that washing machines and dryers from the 60s and 70s were often the same blue/gray/green-color because the US military had a lot of leftover paint. It had been originally mixed for WWII battle ships but went into circulation for popular use thereafter and was quickly co-opted by other appliances. It seems interesting because what you're describing points out how complex my own sense of nostalgia and aesthetic appreciation might be for that color; suddenly my sentiment is connected not just to a fantasy of Modernist America, but also to a war. Does that kind of awareness influence you?
JS: Yes and no. What you describe makes sense to me, but when I'm working I'm not focused on any single narrative fleshed out as you have conveyed. I'm not focused on narratives at all—I'm interested in my peripheral vision, so to speak, in how a multitude of nostalgias, upsets, gleefulness, memories, or references to types of people, all fly at once from the myriad materials I'm working with. That kind of narrative information is not controlled in my work—it's an appreciated backdrop for something else that I'm doing involving how my direct experience of stuff bumps up against the abstract contours of mind.
CP: How do you decide what kinds of materials and colors to work with when? Do you feel like that criteria changes depending on the peculiarities of the site you're working with? Or are there periods of time when, looking back, you realize you were particularly drawn to a set of experiential concerns?
JS: That question just doesn't resonate! I work with all kinds of stuff for all kinds of reasons—and sometimes for no reason.
CP: Maybe we can try this instead…I was reading your Elizabeth Murray at MOMA essay and was struck by you're your interest in irritability. You write this "In addition to admiring Elizabeth's work and making sure that I saw her exhibitions whenever I could, I have also found her work vaguely irritating. In front of the paintings I find myself always embattled, enjoying them and feeling irritable. Looking more closely at my irritability is rewarding. I find that these paintings embody a string of dualities sitting uncomfortably next to each other and exuding an irritable and provocative charge." I wanted to pursue this idea of irritability, maybe because in some way I feel like I'm inadvertently asking you for some singular thesis about how you see and work with objects, even if that request is impossible. If information is not controlled in your work, how might irritability guide that process?
JS: Yes, irritability is a nice thing to look at. I think that question intersects with questions about beauty. I associate beauty, though a changeable category, with comfort and pleasure. I am interested in exploring the relationship between the two—irritability and beauty—alongside a back and forth between stasis and movement. Of course my work doesn't often move—but the observer does move and the visual presented by the work is consequently always shifting. Art is a very good place for upset, unhappiness, anger, rage, violence, the obscene, and irritability. In the context of that sentence irritability sounds pretty mild! Your question brings my colleague Bill Brown's work about "Thing Theory" to mind. He writes "We begin to confront the thingness of objects when they stop working for us." I don't think that I'm focused on the duality between thing and object—rather I often orchestrate circumstances for the two categories to blend into each other seamlessly. I'm more often focused on 'things' or 'stuff.' That said—I also tend to the object nature of the stuff—their use rattles around with their thing nature. Perhaps some people find irritability in the movement between thing and object. I find that slippage elating. Irritability arises for me in the struggle to encompass enormous amounts of difference and invited chaos into a controlled and orchestrated beautiful unstable whole.
CP: The idea of slippage seems important, not only because the materials you use slip between thing-ness and object-ness, but also because (and I don't know if you would agree with this) the viewer slips between being subject and object. I noticed that your latest show, The Guests All Crowded Into the Dining Room, at Mitchell-Innes & Nash includes two cat-walk-style structures, offering a visitor different views of the installation, while integrating them into the installation. You've done that in a number of different ways over the years (Color Jam seems like an especially pronounced example because of its broad scale-range), but I guess I'm starting to wonder if the idea of slippage might be especially integral to the way you are working? The objects you include invariably carry their own industrial, economic, and social histories, while nevertheless becoming unique, singular objects in the installation. I almost want to say that they become subjects, even if they carry their object-ness with them…
JS: Yes—slippage matters! I often use the word "blurred." Boundaries are blurred. The viewer slips between audience and actor. The artwork is sculpture and pedestal. The work is both painting and sculpture. Where is the line between found and made? Is a 2×4 a found material? I don't think it's a "natural" material.  Generally, I don't think that the objects I use are distinct subjects in the work. I often like to use objects in ways that enable their edges and singularity to melt into other stuff around them. The thing that I'm making makes use of parts of them. In order to see my work, you have to let your vision blur so that you can at least for some moments forget the distinct outline of the objects used as building blocks.
CP: Can we talk more about periphery? Someone told me once that there are certain stars you can only see with peripheral vision. Somehow that type of seeing also feels tied to slippage, maybe in part because of something you wrote in "Peer Out to See," a text reflecting on a 2010 site-specific work at the Crystal Palace. You say, "Looking back at my work from this rattled world, I can see the cracks in my imagination, cracks of inquietude, becoming real chasms in the world that I know." What is it about peripheral sight that allows us to see differently? What is the benefit of the chasms that start to appear and take hold? 
JS: That question can be understood literally and metaphorically. My work pivots around the ways in which actual physical phenomenon resonate metaphorically with thought and how we find meaning. Sight is blurred when the eye and body are moving and what we see is crisp and clear when our bodies are static. Our peripheral vision enters this continuum. Tending to the limits of our capacity lets us know more about what's out there.