So, uh, it's the weekend of Fourth of July. Which means there aren't even five shows. So here, this is the one thing you should go to, if you're not to busy getting trashed and shooting roman candles and bottle rockets at eachother:
Complementary Width at The Franklin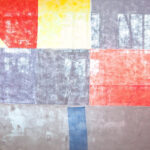 Work by Anna Kunz, Luis Romero, Mika Horibuchi, Thaddeus Kellstadt, Josue Pellot, Jose Lerma, Michelle Anne Harris and Summer Air.
The Franklin is located at 3522 W. Franklin Blvd. Reception Saturday, 6-10pm.
In blockbuster movies over the past five or ten years, corporations have replaced foreigners as the enemy. In Jurassic World, it is the careless desire for profit that drives a bunch of winkingly stereotypical characters to create a giant hybrid dinosaur that they can't control and that proceeds to kill and eat everybody. Vincent D'Onofrio might as well have cartoon money signs in his eyes as he stumps around, slapping people on the back and making speeches about pride and glory. This suggests that it must be widely accepted amongst worldwide moviegoers that it is just as likely that capitalism will kill all of us as it is that foreigners will kill all of us. Rather, it has produced a sort of resigned quality, the kind of thing that people are talk about when they say things like "it is easier to imagine the end of the world than the end of capitalism," despite the fact that the very thing that often ends the world in such imaginings is capitalism.
Two recent shows in Mexico City, presented in very similar circumstances, share remarkably similar feelings of resignation, at once cheerful and lurid, depressed and bright. At lodos, in the working-class, hip neighborhood of San Rafael, twenty meters from arguably the best tacos in the city, a group show curated by Noah Barker, "International Currency," with Scott Reeder, Cameron Rowland, and Liam Gillick. Six kilometers away, in upper middle-class, hip Roma Sur, Lulu presents a solo show by Ian Kiaer, "Limp Oak." Both galleries are very small white boxes installed into non-commercial spaces, rooms that can handle four, maybe ten people at a time.
In lodos, against the wall, facing each other, two pairs of stones, rubble apparently, from Detroit even, one an electric shade of blue, one an equally electric shade of orange. I thought immediately of that line from Queer as Folk, the American version, where Justin—you know, the twinky one—says that orange is the new blue. Somebody else at the gallery, a charming and inquisitive artist from Denver, mentioned that famous Situationist poster of a woman throwing a piece of rubble picked up or culled from the street: "beauty in the street." I kicked myself for not immediately recalling that reference, in the same way that I sometimes kick myself for not recognizing certain pop stars or famous actors. But then again, these rocks were certainly not for throwing at the gleaming storefronts of capital. They perfectly placed, beautifully painted, resting gently against the wall, framing the viewer or the viewer's feet. I should have worn white shoes, the reflection might have been gorgeous.
Nearby, leering out of the walls, are a pair of pieces by a local electrician, directed by Cameron Rowland to disconnect an outlet, remove the faceplace, and expose the wires benath. A light in a corner remains off, incapacitated by the lack of power. Copper spills out of the wall, gross and hairy. Filling the room with a vaguely anxious murmur is a video by Liam Gillick, juxtaposing a pair of audio recordings, one of people heckling a particularly cheesy free jazz performance, one of people heckling Occupy Wall Street, with a  Greek beach scene—devoid of tourists, beautiful, the site of the perhaps imminant dissolution of the neoliberal European dream, calming. The pairing of the hilariously bad, gratingly macho free jazz performance and the OWS encampment suggests the current political irrelevance of both forms, both of which at different times seemed so promising. The only thing that seems appealing is the beach.
Meanwhile, a few kilometers straight south, in a calm and breezy block of Roma Sur, in a similarly small white box installed in a residential, or partially-residential, space, a disconcertingly similar show is up at Lulu. Ian Kiaer has painted the floor a highlighter yellow, a yellow that makes almost too-perfect sense with the orange and blue rubble sitting pretty at lodos. The lurid glow the yellow floor casts up onto the Kiaer's works on the wall and the floor: a rather unremarkable cardboard-tube piece, a painting that feels out of place, and a show-saving tarpaulin leached through with a whitish emulsion, riddled with lines and shadows brought out by the weird light. The tarpaulin is borrowed from the informal vendors that line nearby intersections, hawking tacos, tortas, cigarrettes, gum—whatever, really. At the end of the night, the vendors roll up the refuse—lettuce, cigarette butts, dirt—in the tarpaulin and dump it. The way the tarpaulin lightly sags is reminiscent of the waves lazily lapping at the shore in Liam Gillick's video at lodos. I can imagine listening to the soundtrack to Gillick's video and standing in Lulu, as if it's coming from another room, and it making sense. Turn it on now, then make this color fill up your computer screen. Maybe put your computer in your bedroom if the bed is unmade. That's kind of the vibe.
That is, it's not just the sickly bright palette the two shows have in common. There is a distinct feeling, a kind of resigned, sagging quality, that they share. In wrecked cities and towns around the world, copper wire, like the wires that lean out of the walls in Rowland's piece at lodos, is stripped from abandoned properties and sold for scrap. It is the classic journey of the stereotypical heroin addict, enshrined in characters like Bubbles in the Wire, pushing the shopping cart piled high with scrap to make enough money to get the day's fix, to nod off in some other wrecked corner of the bled-out city. The chunks of pavement gleaming in lodos rest easy; the video lulls you to a troubled, but only vaguely troubled, sleep; that light won't even turn on. In Lulu, the only piece that appears to have involve concentrated effort, an acrylic on cotton with tight geometries, beautiful lines, etc, feels excessive, out of place, completely unnecessary—a waste of effort. The yellow glow from the floor makes the pale pink in the top third feel foul.
Taken together, the two shows point to an economy of resignation, a careful balance of vitality against a near-total lack of hope. They point to the end of the of the long-dying attitude that art is or can be a tool of revolt. In Infinitely Demanding, a resolutely hopeful book written shortly before the Occupy Wall Street movement began and subsequently ended, Simon Critchley points out the outmodedness of the desire to escape the state: "we cannot hope, at this point in history," he writes unequivocally, "to attain a complete withering away of the state." Indeed, in states that do appear to be dissolving, such as Syria or the DRC or Mexico, this dissolution can be in no way termed a "withering away"—it is a much more violent, brutal affair. What Critchley suggests instead is to establish "an interstitial distance within the state," the creation of a sort of gap space wherein politics, agency, etc are possible, within, but at the same time separate from, the state. While Critchley terms this in relentlessly positive, breathless, hopeful terms, I read this space as something lurid: a cyst, a gaping hole. It reminds me a bit of Lee Edelman's conception of queerness as that which gleefully unravels the future, or the present even, from the inside. If art has lost its political relevance, which it perhaps never had, perhaps it can instead form the neon, shitty lining of the hole in the future.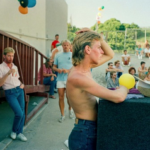 Work by Doug Ischar.
Night Club is located at 3325 N. Pulaski Rd. Reception Saturday, 6-9pm.
2. Grey Area at Western Exhibitions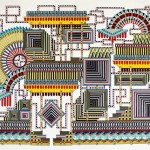 Work by Edie Fake.
Western Exhibitions is located at 845 W. Washington Blvd. Reception Friday, 5-8pm.
3. Suffocated From the Inside at Andrew Rafacz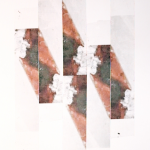 Work by Ivan Lozano.
Andrew Rafacz is located at 835 W. Washington Blvd. Reception Saturday, 4-7pm.
4. Roots at Linda Warren Gallery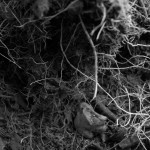 Work by Jason Brammer, Doug Fogelson, Carson Fox, Conrad Freiburg, Nicole Gordon, Michiko Itatani, Emmett Kerrigan, William Eckhardt Kohler, Brenda Moore, Judith Mullen, Joseph Noderer, Jennifer Presant, Nina Rizzo, Zach Taylor, Tom Torluemke, Chris Uphues, Tom Van Eynde and Matthew Woodward.
Linda Warren Gallery is located at 327 N. Aberdeen St. Reception Friday, 6-9pm.
5. How to Build Bars at PeregrineProgram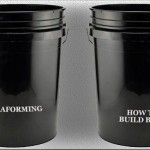 Work by Charles Fogarty.
PeregrineProgram is located at 3311 W. Carroll Ave. Reception Sunday, 1-4pm.
Ed. note: This is the third in a four part series hosted in collaboration with The Ladies Almanack, a feature-­length experimental narrative film written & directed by Daviel Shy, based on the novel of the same title by Djuna Barnes. This installment has been written by actor, Caitlin Baucom.  
---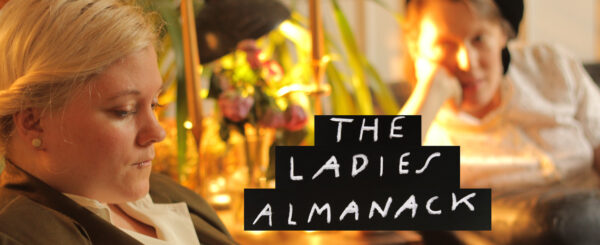 JOUISSANCE
The death thing, the tortured thing. As a child I lay awake nights, unable to sleep through my pounding heart, convinced each night I'd die before morning. I'd get to sleep only by reciting the Hail Mary, or later poetry, over and over again. These things work because they don't throw false harsh light, poetry and prayer being comfortable enough with death.
I am 30, two years younger than the poet Renée Vivien when she died in 1909, of complications from anorexia, drinking, and drugs. It's a death I still find romantic. Our similar acts took opposite tracks, in our first 30 odd years, I heading away from pathological instability and she toward. The child I was lived completely in her head, kept rotting organic matter of various kinds in her closet, performed elaborate rituals and while fully fucking throttled by emotions took some exquisite pleasure in the torture. Ricocheted between silent and withdrawn and loudly performing, devoted herself slavishly to other gorgeous little girls. In my two thick poetry journals from ages 9 to 10, death and Weltschmerz are everywhere. I dramatically starved myself nearly to death before I was alone in the world and so survived. Identifying these tendencies of mine as primarily artistic and performative allowed me to focus them more and more into productivity in adulthood until now, at the brink of another decade, I have cheerfully integrated many manias.
The shapeshifting thing, the purposeful willing of a specific personhood. How does one present? Performing is different than acting, carries different responsibilities. One of Daviel's film's many geniuses is that its casting structure uses this. Her characters are amalgamations of the historical woman and whomever Daviel has chosen for her contemporary counterpart. I am not acting the part of Renée Vivien; I am performing my self as Renée. And since my self is a performance maker, and since Daviel somehow so expertly sensed these strange confluences of character between the historical woman and her counterpart, she has handed six minutes of her film over to us for a devised performance ritual.
Performance is both my primary medium and daily responsibility, as I work as a performer for The Museum of Modern Art. Ten of us have been the physical embodiments of now three different artists work, giving me a lot of time to think about passivity's responsibility and control, and rethinking control to include passivity and trust. Being  viewed and photographed as an object in MoMA, rather than flattening my sense of self, has made me hyper-aware of my presence in the work, and in my ability at any time to walk away from complicity, change the work, translate it wrong. What happens to your work when it's breathing, shifting, never the same, at the mercy of human frailty, emotional?
To be thus entrusted by Daviel is startling, reckless generosity. She has taken on a degree of passivity at which most directors would balk, leaving a full six minute blank in her masterwork for me to fill with an absolute and unapologetic celebration of extremes. To romance death with Renée, to flirt with edges, of sanity, of pleasure, of pain. Sexual and narcotic. Daviel knows I consider passivity to sometimes be a gift, and that I work with that idea in my performances, giving other performers actions which they find pleasurable but wouldn't feel able to indulge on their own. I am always performing as myself. By having me perform as myself as Renée, Daviel has given me permission to revel fully in things I try to not always indulge, to use with restraint. This time, for six minutes, Renée and I are going to raise hell.
I recently visited The Phillips Collection in Washington D.C. Their permanent collection is well worth the visit, but I was lucky enough to see a pair of exhibitions: Man Ray — Human Equations: A Journey from Mathematics to Shakespeare and Hiroshi Sugimoto's Conceptual Forms and Mathematical Models.
The centerpieces of Human Equations, Ray's series of paintings Shakespearean Equations, are simple compositions, but they resist attempts to enter them. The paintings' titles push back, resurrecting Shakespeare's ghost in the titles of his plays without grounding us in the plays. They toy with the question of the authorship of the plays, linking to Modernist tomes that slowly reveal layered meanings in the lengthy end notes, but the doors they seem to reveal remain locked. This feeling is compounded by the incomprehensibility of the objects depicted in the paintings — undulating, vaguely organic — a referentless surrealism. These veils over the paintings fall away, however, in the context of the objects and photographs throughout the exhibition.
The mysterious objects in the paintings are three-dimensional renderings of mathematical equations – Real Part of the Function w=e ; Imaginary and Real Part of the Derivative of the Weierstrass Elliptic Function; Algebraic Surface of Degree 4.The objects were first photographed by Ray at the Institut Henri Poincaré years before he made the paintings. The objects and photographs of those objects bring the exhibition to life. I could not take my eyes from the vitrines filled with the models, absorbed in the physicality and human touch of these immaterial mathematical concepts made tangible. The models demonstrate that the paintings are the culmination of a long process of many individuals engaging with these mathematical concepts over years, places, and materials. The transformation from concept to object to photograph to painting exemplifies a deep engagement with the many manifestations of mathematics — the idea, the manifestation, the lived experience. The multiple individuals considering, crafting, photographing, and painting these objects layer a human experience onto these distant, complex concepts. Ray's paintings are one iteration, one exploration of what it means to live with these ideas.
Sugimoto's spare exhibition is stunning in its starkness and simple beauty. He presents photographs of models similar to those in Ray's paintings and machined aluminum sculptures of computer-modeled mathematical concepts. His prints magnify the human touch and imperfections of the handmade models. The sculptures are perfect beyond human observation. If Ray's paintings exemplify a layering of meaning iteratively accrued over time, Sugimoto's sculptures embrace a further step beyond the human into a technological age in which humans can produce objects that surpass our understandings of perfection. However alien they may seem, Ray's paintings are decidedly human; they attempt to make sense of the worlds we cannot see. Sugimoto simultaneously memorializes the human and enshrines an ideal which we will never be able to perceive.
In contrast to the cerebral, contemplative temporary exhibitions, Wolfgang Laib's Wax Room: Wohin bist Du gegangen – wohin gehst Du? (Where have you gone — where are you going?), permanently installed in The Phillips Collection, surrounds and envelopes you. The small room is enclosed by walls and ceiling completely covered in beeswax, illuminated by a single bare bulb. The scent is overpowering, as you approach and enter the small room. It saturates your nose, immediately reminding you how little your nose is purposefully stimulated in this context.
The smell says that we enter the realm of bees, but we have again entered the realm of humans. The visual texture of the walls does not resemble bee hives or at least what we think of as the perfection of bees' work — stacked hexagons and danced communications. The room does not evoke the ideals of community and industry of Langstroth hives that dot the sides of farm roads or the skeps on Utah's highway signs. The mottled, fleshy walls are imperfect, fragile, human. The clinging weight and scent of the walls is palpable, grounding us in the human experience of flightlessness, as it reminds us of the manifold power of its winged pollinator originators. We do not enter the world of bees, as we enter Wax Room. It does not help us understand them and everything they do for us. It lays bare the folly and destruction of mankind as we continue to believe we can control and manage the abilities of billions of lives without consequence.
Laib reminds me that it is hot and humid in our world; he grounds me in the messy, complicated days I wake up to and fall asleep in. My lived reality cannot exist solely within the frigid, perfect world of mathematics and its representations. I need tools and experience and compassion that can move beyond perfection to encompass my human failings. I leave those rarefied worlds behind, but they pollinate my mind. I await its fruit.