Damien Deroubaix: L'esprit de notre temps
Le Musée de l'Abbaye Sainte-Croix, Les Sables d'Olonne, France
Until September 27
Andrei Rabodzeenko: Technotropic Romance
Loyola University Museum of Art, Chicago
Until August 2
The lawyer defending Allan Ginsberg and The Howl against charges of obscenity claimed that the poet was inspired by the Book of Job. Sci-fi role-playing game Zenogears invokes the Bible with its "Goddamn Babel Tower Level." Version 1.18 of Tower of Babel game for Androids features the Seal of Power that prevents God's Wrath from interrupting Enchanted Hammers. Steampunk artists too are aficionados of Babel. And Mammon casts as dark a shadow today as ever. The triad of Babel, Mammon, and Job is synonymous with questions that humans have been asking for millennia—questions about ignorance and suffering, faith and pride, ambition and greed. And above all, about divine power.
Lots of people steer clear of these deep waters. Yet the ways each generation explores them feed the zeitgeist, or spirt of the times. Visual artists who set out on such explorations lend aesthetic forms to the zeitgeist by creating works that engage, challenge, and disturb viewers. Andrei Rabozeenko and Damien Deroubaix do exactly this in their exhibitions, Technotropic Romance and L'esprit de Notre Temps (The Spirit of Our Times).
After seeing a show of paintings by Chicago-based artist Andrei Rabozeenko last winter and visiting his studio, Loyola's museum director Pamela Ambrose invited the artist to exhibit work in LUMA's gallery for works on paper. His oil paintings incarnate enigmatic visions. They're made luminous by abundant gold and the palette of stained glass. Rabozeenko's Soviet education is on display in his paintings. He offsets the rigor and classical elegance of academic technique with visual narratives and flourishes of wit that spring from a probing mind and fertile imagination.
The bodies of work grouped as Archetypes and Metaphysics in Rabozeenko's winter show suggested two wholly distinct visual idioms. Technotropic Romance's works—26 works in chalk, charcoal, and tempera on brown paper and cardboard—presents a third idiom. Here the artist delves into questions about the human capacity to be captivated by knowledge and belief, activity and accomplishment.
With their themes of human striving, confusion, anguish, and divine omnipotence, Job and Babel never go out of style. Rabozeenko takes them up in Technotropic Romance and extends his earlier exploration of mythic archetypes beyond the individual to society and species. Thoughts on the Book of Job, 4, is one in a series of six drawings. Here, a black pie slice in the upper left references a convention in Russian Orthodox icon-making that figures God as a black disk. White lines dart across the drawing and trace a complex geometry of connections among the forms. Quasi-legible text hovers around the figures echoing Job's perplexity. The series format here is not used to represent the story's sequence of events. Instead, the works in Thoughts on the Book of Job have a cumulative effect: they induce the vertigo that arises at the edge of an abyss.
The exhibition's title expresses the artist's curiosity about human fervor for activity and novelty. Rabozeenko's past life as an architect is visible in the exhibition's New Babylonian series. Humanoid figures like those in architectural drawings scale scaffolding on vertical structures that are adorned with eerie drips, blots, and smears. Construction and destruction proceed simultaneously.
The works are strengthened by the spontaneity and immediacy afforded by their media. Their opacity suits the artist's musings. The rhythm of repeated gestural, figurative, and textual elements unifies the experience. Engaged viewers feel the cadence of Technotropic Romance. Those who flit through catch the zeitgeist in blips and tweets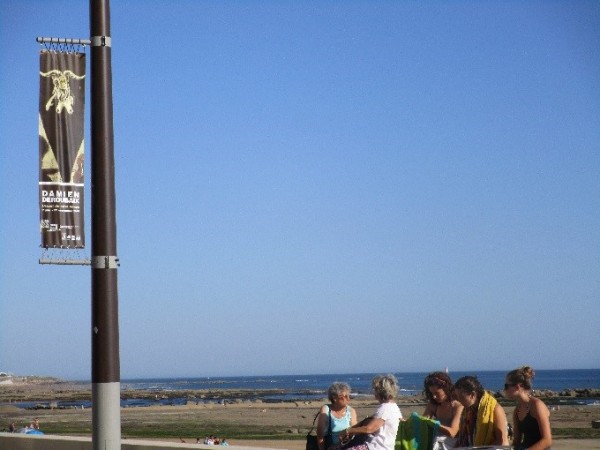 Banners on every other light post along the seaside promenade and main streets in Les Sables d'Olonne announce Le Musée de l'Abbaye Sainte-Croix's summer exhibition of Damien Deroubaix. The city's museum for contemporary art shares its space with the public library in a building that was a Benedictine abbey founded in the seventeenth century. Artists dream of creating shows for spaces like this with its expansive main gallery and attic gallery of creaking timber. Deroubaix's exhibition responds to the museum's architecture and a collection that features large holdings of works by Victor Brauner and Gaston Chaissac and as well as a gallery of maritime and ethnographic objects.
A LUMA docent observed that young viewers connect readily to Rabozeenko's works with their ambiguity and angst. Critic Olivier Grassier describes the art of the Frenchman Damien Deroubaix as imprinted with "trash, grunge and grindcore" culture and infused with an adolescent attitude and an emotional register that's "brutal and aggressive, full of black humor, cruelty, and provocation." His visual vocabulary spans millennia and continents: old masters and archeological finds; seashells and skeletons; heavy metal album covers and press photos.
The show's title refers to Mechanical Head (The spirit of our time) by Raoul Hausmann, who was a leader of Berlin Dada. World War I marked Dada's generation with life lessons about war, destruction, death and despair. Whether flavored by Gallic pessimism or Deroubaix's years of study and art-making in Germany, his work combines the distress signals of Expressionists and Dadaists with the ghoulish auguries of Symbolists and Surrealists.
If Rabozeenko roams the human realm with his explorations of Job and Babel, Deroubaix wanders where humans morph in and out of bestial forms. It's a realm where the life force of totems guards against human depredation. And where things are much worse than they appear. His images herald a zeitgeist tormented by bloodlust and greed.
Museum director Gaëlle Rageot-Deshayes and Didier Ottinger delineate Deroubaix's art historical context in their scholarly essays. His prodigious lineage includes artists such Goya, Picasso, Holbein, and Gaugin who created masterworks out of dread and desolation. After registering the black walls and scanning the paintings on the perimeter, the array of objects in the center of the main gallery summons those who eat dessert first.
The preface to the essays describes this central work as "a monumental tree that functions as a genealogy of artistic sources and references but also as a machine to create relationships among the symbols." Forms that the artist shapes into his symbolic idiom hang like jackfruit from the exhibition's centerpiece. And among the curiosities leaning against its trunk and strewn around it is a piece of wood with the word Rosebud.
Rageot-Deshayes and Ottinger point out that Deroubaix deploys symbols in the service of a specific mission and message. In his investigatory sketches, mural-like paintings, wooden sculptures, giant blown glass black head atop sawed-off white legs, and artifacts real or faux, the artist belts out his critique of rapacious regimes (ordung)—and their life and death consequences. Whether it's swastikas, jihad, a starving black child, money issued by the Bank of Hell, or grotesque woman's bodies, Deroubaix makes images his message.
No doubt the artist has a principle for selecting the raw materials of his symbolical machinations. His repeated reference to the Congolese nkisi nkonde sculpture enacts the fascination with non-European anthropomorphic ritual objects he shares with early twentieth century artists. Though clearly steeped in European cultural and intellectual history, Deroubaix's no snob. In fact, his bricolage of symbols and grunge aesthetic are the stuff of street cred.
Contradiction strengthens Deroubaix symbolic formulas. On closer inspection of the painting collages, elements of nightmarish scenes are on swathes of fabric that look like brocade and tulle. Gruesome realities like mass incarceration and mad cow disease get comic book text. Ordung is inscribed on decorative floral elements. The visual version of gallows humor—dice showing six on three sides for example—gives a moment's respite from the drone of doom.
A hellish heat greets visitors to Deroubaix's installations in the old abbey's attic gallery on a hot summer day. Wooden beams, dim light, quiet, and solitude: it's a place for time travel and contemplation. One installation arranges sea shells, Pegasus, animal skulls, and glass balls like a child's treasures from a bygone age. Right here is the beating heart of Deroubaix's exhibition. Right here is where righteous rage finds rest and something altogether different becomes possible.
Heather Lynn is a Chicago artist best known for the band Pure Magical Love, the opera Templehead, and running Church of Templehead gallery with her partner, Michael Perkins. Her newest project, Genesis and Nemesis, set to open in September, is a three-act play that blends elements of traditional theater, performance art, video, installation, ritual, music, Reiki, classic special effects, and dance. Staged in an immersive environment, the audience is invited into a post-apocalyptic compound for an experience that is part celebration, part cautionary tale.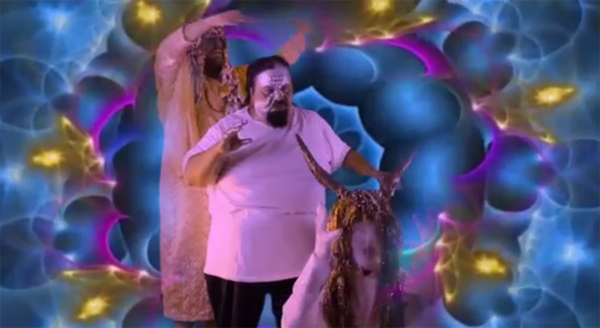 Genesis and Nemesis video stills courtesy of the artist.
Although Lynn is the writer and co-director of this piece, and plays the role of Mary Malachai, it is by no means a solo project. The work is being developed in collaboration with a group of Chicago-based artists, musicians, healers, and activists, including Efrén Adkins , Kaycee Conaway, Sky Cubacub, Zach Hebert, José Hernández, Zachary Hutchinson, Veronica Hyde, Andi Jane, Paul Klekner, Bret Koontz, Kalina Malyszko, Sarah Marie, Isabelle McGuire, Ariel Mejia, P. Michael, Michael Perkins, Jon Poindexter, Travis, and Julia Zinn.
In anticipation of this forthcoming production, I sat down with Lynn to ask her a few questions. Imagine a backdrop of shining, multi-patterned tapestries being meticulously constructed from dollar store treasures, mismatched fabrics, glitter, trash, glue. They are beautiful, in an obsessive, maximalist way. Heather and I sit at a small table on chairs she has reupholstered with dark and glittering fabric.
Can you tell me about your background as an artist?
There's really no one defining thing. I feel like by the time I'm known as "that girl who does that thing," it's time to move on. I'm an untrained artist; I dropped out of high school. My only training really is dance, and I think that influences a lot of the way I work. I had my own dance company for a while. When I was younger, I was in this band that got a lot of attention. I went through a phase where I did watercolor paintings. [Now,] people keep asking me how the new opera is going, like "oh, she's the girl who does the operas." I believe that the best of us comes out when you're creating a structure that you need to exist. And for me it's about changing the context.
How has your dance training influenced other aspects of your practice?
Take ballet: you learn these really repetitive mundane things, but you learn them to shape your body into the type of machine that can make these amazing things. It's that idea that if you do it every day, you put the work in, that's what matters. I'm very work-oriented. The work I like best is work where I can see the effort behind it, effort is often more interesting to me than a beautiful result.
My favorite job was when I worked at Fannie Mae. When there was nothing to do, there were just pans and pans of chocolate in back, they all need to go in little white cups. There's no way you'll ever get them all done, but there's always some to do. So you just do it, and it's about finding pleasure in the task. You can put art into anything you do, even if it's just a game you play in your head. You do the peasant work, but you act like a goddess.
If my brand is anything, it's relentless sincerity and hard work. I'm never really worried about anyone ripping me off. What are they going to steal? The hours of intensive work I do myself? The feminism and politics? Please, steal that!
Do you feel like there is a common denominator across your shifts in medium?
Community-based, a lot of work, constantly topping myself, really DIY. Creating my own world. I have a world in my head, and I feel very at odds with the outside world. Another defining thing was sorting out my mental illness—or what we call mental illness. I think a lot of it is just being sensitive in a world that doesn't stop to acknowledge all the ways it's fucked up. And [art] is my way of sorting through that and surviving. A lot of my mental health stuff sorted itself out when I started really manifesting the things I see in my head with [the band] Pure Magical Love. I wrote these mythologies that were about expelling certain demons. Everything I do is me trying to be normal, but everything in my head is so crazy it comes out all fantastical.
The way I work it's usually about transforming something, whether it's myself, the space I'm in, the pile of garbage into something beautiful to worship. We make choices all the time, every day, and we are constantly transforming things. I like to take control of that—being mindful of the transformations I make.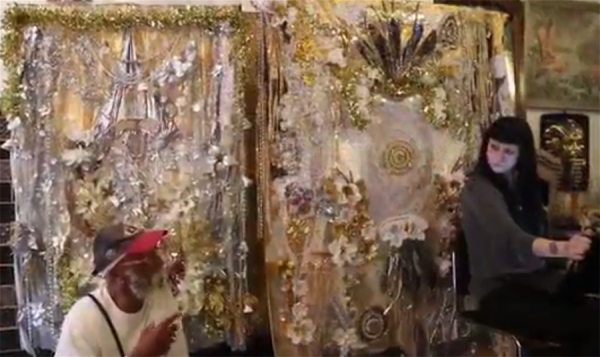 You do a lot of community work in your gallery, and much of your artistic work is driven by community and social issues. How does that fit into your artistic practice?
I've always been really sensitive about social issues. I had a lot of spaces when I was younger where I didn't feel safe. If you can't change the world, change what's in front of your face. For me the biggest tragedy is any living thing unable to follow its own design, and I grieve for all the living things that don't get to do that. A lot of my work is a response to displacement. Making a space where you can. I feel like for so long no one wanted me to do anything, so just that act of being visible, of taking up space, was very defiant. You're part of a sexist scene? You're part of a bunch of shitty stuff? Put more of you in the room than them. There's this crazy sincerity about what I do, and it makes some people so nervous.
So can you talk a little bit about this new project?
I feel like this is a companion to [the post-apocalyptic opera] Templehead. I didn't feel done with it. Templehead was about these people who have been displaced. They're about to go extinct, but they find beauty and meaning when they can. [Genesis] is more about who survives, who benefits, who knows this is gonna happen and doesn't stop it. People with money access would end up safe. When you're dealing with money, it becomes abstract, and you're not thinking about how having an extra three points on your stock is going to affect a town, because you're not thinking about the community. Money can become a mental illness.
I wanted to reimagine [the Templehead story] where we don't have to die, and we can evolve to meet the challenges that we've created for ourselves. Templehead ended on this sad, bittersweet note. This is going to end on a very uplifting, empowered note. One our collaborators practices Reiki, and at the end we do this ritual spell to activate the entire room. A bunch of people in a room, caring about the same thing, can have a positive impact. That's kind of what this play's about: the different gifts we have, how they can come together and fight something.
Where does the title, Genesis and Nemesis, come from? In your work there is often creation and destruction occurring simultaneously, and that title feels like a good encapsulation of that.
In this world in the future, there's this fable about a boy named Genesis and his sister Nemesis. After the Unrest, they find this beautiful beach with all these minerals that could be used to rebuild the world. He wanted to find people to help them transform the minerals into materials, and she thought the beach was beautiful and wanted to protect it. They fought. He went off to find people, she warned him not to come back or she'd have to kill him. He comes back and she's dead, she didn't have anything to eat. It's this story to instruct people to value the greater good over nature, a way of making people think about things a certain way. [But] Genesis and Nemesis were actually one person, turned into two. The way we remember always has an agenda.
We wouldn't need to create if there was no destruction. But this is the world I live in, so I create and destroy with equal joy, and I'm very upfront about it. Collapsing the binary, for me that's what it's about. I don't want like a nice story that wraps up neatly, I want a good story where we dig into this shit about ourselves that we're constantly learning.
At the end of the day, in spite of it being about all this global stuff, it's really about my journey. I see things that aren't there, I constantly have to second guess what I'm seeing and feeling, but that actually worked to my advantage, because I'm not afraid to not know. I'm not afraid of what a mess it is; you're part of the mess. Anyone that says artists shouldn't be narcissists doesn't really know what it means to tell yourself that you're good enough to send something into the world. You have to start with the ego, you have to know what you want for yourself. You start with the things you care about, and it spirals out. I think you connect systems of oppression when you start with yourself.
Looking at the visual aesthetic of the things you make, there's certainly a sort of controlled chaos.
For me it's creating new ideas of luxury. Because it's not all about money. Capitalism wants you to think it is, we have this idea that there's not enough to go around, and if we want beauty we have to exploit someone, and we think it's worth it. But you can make something special out of nothing. It doesn't look like luxury like Versailles, but there's something elegant about my little reupholstered chairs with my favorite fabric. It's my own type of luxury, not waiting around for someone to tell me that I can have something nice. I can make nice things. We've created such a surplus of bullshit, both physical, emotional mental and it's time to transform it. That's where I'm at with this play; I really do have hope for the future. I know because I'm so scared all the time, so I must have hope.
How has this project been collaborative?
Before I fleshed out any of the characters, I got [the performers'] permission to write them into the story. Not to say that every little thing is literally what someone would do, but I really did try to think about giving them choices to naturally commit to. We do a lot of workshopping. Everyone has say. I love this, because it's a room full of people talking about characters that I wrote, it's like playing Barbies, but with my brain.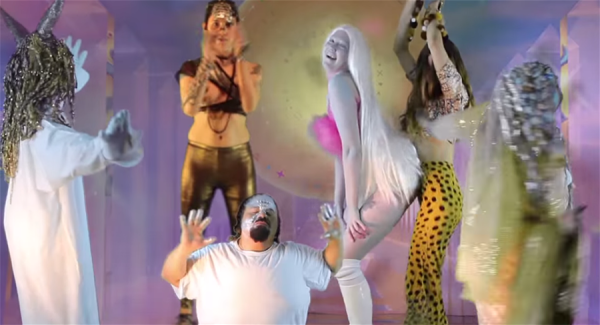 One of the workshops we did, I had everyone come in and tell me: what is it about your character that makes them both awesome, and suck. The thing that makes you awesome is the thing that makes you suck. That's something with this play I've really tried to emphasize: there are no villains. If there's a villain, it's a system that is the result of human error. I don't believe in evil people. I think the minute you've decided that someone is just the bad guy, you're not going to figure anything out. I'm a little nervous about this play, because people want a strong hero and a strong villain, and this isn't that. There's definitely a force that needs to be destroyed, and another force that needs to be protected, but you can't walk away "yeah, these bad guys totally got their asses kicked."
My friend Sky (Cubacub) is helping with some of the costumes. In the story, I do all these crazy costumes, and I'm not skilled, but people see me doing it they start making these mass-produced really nice costumes. That's what I feel like I do so often—I'm not really technically good at anything, but people like that I'm obsessed.
And how do the video segments fit in?
There are a few different ways we use them. There are these transmissions that are happening between this giant government that's in control of everything, and this small group of people in hiding. It's kind of uncanny… I got this idea for this, and after I started writing it I started hearing about ISIS, and in the months after that they really kind of developed that war through social media.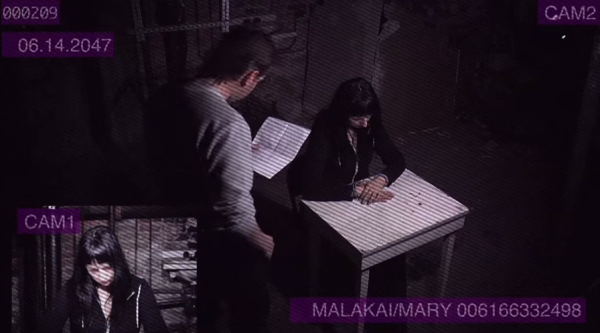 Working with video is very challenging for me, it's sort of the opposite of what I do, but I have enjoyed working with video. As a dancer, I'm getting older, my body can't do all the things it used to do, which is so hard for me to accept because I'm a hundred miles an hour no matter what. But as I can do less, maybe I can make video choreography. I'm interested in exploring it, but I don't think I'd ever make a straight-up movie. I am really invested in doing work you have to experience live. I think it's in reaction to the Internet and it being so easy to generate, repost stuff. I want to make things where you have to be there. This has to happen at this point in time because these videos are with these people, these people have busy lives, when this is over we'll probably never do it again. It has to be seen in person.
Genesis and Nemesis opens in September 2015 at Church of Templehead Gallery in Chicago. More information about the project can be found here and here.  
1. Hafgerdingar at Chicago Artists Coalition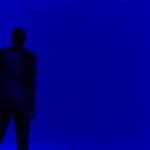 Work by Erik L. Peterson.
Chicago Artists Coalition is located at 217 N. Carpenter St. Reception Friday, 6-9pm.
2. Halfway to Equilibrium at Chicago Artists Coalition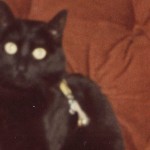 Work by Stevie Hanley, Esau McGhee and Hui-min Tsen.
Chicago Artists Coalition is located at 217 N. Carpenter St. Reception Friday, 6-9pm.
3. Sub-Scheme at Western Exhibitions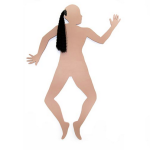 Curated by Stephanie Cristello with work by Anthony Bragg, Irmak Canevi, Andy Giannakakis, Suzy Gonzalez, Michael R. Leon, Jon Merritt, Whitney Oldenburg, Sarah R. Pater, Fernando Pezzino and Katie Darby Slater.
Western Exhibitions is located at 845 W. Washington Blvd. Reception Friday, 5-8pm.
4. Gallery Damacy at Hidden Dog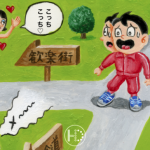 Work by Amy Chiao, Suzy Amakane and Geoffrey Todd Smith.
Hidden Dog is located at 2151 W. 21st St. Reception Friday 6-10pm.
5. Re / Production at Document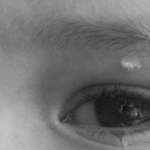 Work by Alice Konitz, Lasse Schmidt Hansen and Sterling Lawrence.
Document is located at 845 W. Washington Blvd. Reception Friday, 5-8pm.
I have been distracted in exhibitions recently. My eyes are drawn from the work on the walls to the wall color, the arrangement of work, the lighting, the electrical outlets near the floor, the shadows and conversations of other viewers. I start by looking at the work, earnestly engaging with it. I slowly notice my gaze drifting to the frame around the painting, print, photograph, and, once I notice the frame, my eyes do not return.
This distraction came to a head at a painting show, full of people gathered to see the handful of big-name painters, neglecting the rooms full of excellent but lesser known works. I wandered the rooms almost alone enjoying the large and small canvases, the studies and prints, and, as I turned into the crowded rooms, the frames around the paintings shifted register from relatively simple, muted wood frames to filigreed, gold-leafed extensions of the paintings that domineered more than simply framed them.
Frames protect, augment, enhance, overshadow, and fundamentally alter artwork. The extra-artwork environment is a series of frames, more and less explicit — traveling to the exhibition, entering the gallery, negotiating the others in the room, moving along a particular path from one work to the next. Entering each frame primes our mind and our bodies for the experience we are about to have. Some frames are explicit (the frame, the matte, the wall color); some frames we control (how much coffee we have had, whether we brought a sweater to guard against the air conditioning); others are too hidden to register as present, minimized by the more visible, convenient frames we have learned to see. We cannot and do not need to control all of the frames we enter, nor should we necessarily be concerned at the fact that they are too numerous and subtle for us to understand.
The problem with frames is that the obvious frames, the gold-leafed, filigreed painting border and the white cubes that contain them, can lull us into believing that we are fully aware of the multiple frames that surround us, that we are objectively observing and seeing a truth beyond all frames. Observing the painting border does not mean that we recognize the institutional framework that guides the artists shown and the artists never selected. Noticing that lively street corners and good restaurants make for places we want to spend time does not mean we know the history of urban planning, revitalization, and gentrification. Acknowledging the explicit racism of individuals does not mean we understand or can dismantle the structures of white supremacy that surround us that are designed to operate without conscious and explicit approval.
In a brand new book, I found the first page of the third chapter dogeared, placed back in position but creased, the surrounding pages mirroring its folded imprint. This book is, of course, not brand new; it did not arrive in my hands straight from the press, the bindery, the guillotine. I imagine the lives it has known, the many people in whose hands those pages have breathed to life, the minds who call it into being — the packer, lounging on a smoke break with the book half-hidden from supervisors, the bookstore clerk, sneaking it below the register. Everyone finding solace and freedom, a way out of their mutable existence into the ever-constant life of the book. This human touch, this reminder that I am not alone in this vast world, helps me step back from the books' frames, to connect through time and space, to reach out through the interconnected, interwoven frames that buffer us, isolate us from others navigating their own frames, to touch another life, not through exceptional effort or awareness of those frames, but rather through the very act of accruing our lives one moment at a time.
Recognizing the frame, acknowledging its presence as an integral context and portion of artworks and our lives is simply the beginning. Art does not live outside of context, outside of our experience(s) of observing, absorbing, consuming, and participating in it. We must use the moment of observing the frame as a way to move through and past it, placing it within the larger context of the world through which we move every day.
This morning, I lay under a scanner at the doctor's office, a robot arm buzzing and whirring above me, a technician explaining the mathematical models they use to interpret the results. I stared at the mass produced, calm-inducing pastel print hung before me in the dimly lit room, and all I could see were the frames surrounding it — the white matte and thin silver frame, the bibles and golf magazines on the waiting room tables, this long and short life we have, its present moments ever-elusive, ever-escaping our notice as we peer into the all too clear past and the darkening future. The frames surround us; we are never outside of them, yet we are not held prisoner.
In an article written in early 2012 for Frieze, Lars Bang Larsen wonders if the problem with social practice, or any art that bases itself in or on "the social," as it were, is its contemporaneity. For Larsen, it is—or at least was, three years ago—the shifting identity of who and/or what constitutes society and sociality that robs art based in the social of its mooring in history. Although I am wary of mourning the loss of History, some kind of hegemonic accounting for time and/or quality that fluctuates along the same lines as the social, I understand Larsen's worry in terms of horizontality. The social sphere "privileges space over time, presence over form," Larsen writes: it is "a concept without speed and virtuality." This can be seen in the mirrored intents of much socially-based art and much self-help or managerial-behavior advice as being in a, or the moment. When is the moment?
More insidiously, the understanding of the social of the 2010s—the contemporary of now, versus the contemporary of 1960 or 1850—is that of an abstract mass that can be easily atomized into other abstract masses and monetized. If presence is more important than form, if being there is more important than knowing why or in what capacity, one's ability to look across one's situation and analyze it is deeply compromised. If I believe it is more important to agree to my high-efficiency, assymetrical work schedule than to become agitated over the loss of my workday, a form that unions and activists have been fighting to define and hold for the last 150 years, then I have forfeited my right to live for anything other than profit margins and capital. When I agree to working from 12-9 on Monday, 9-6 on Tuesday, 4-12 on Thursday, and 8-5 Friday and Saturday, I am almost certainly not doing so because I actually believe that I will ever share in those profit margins or own for myself any of that capital, as such beliefs are increasingly ludicrous in times as inequal and undemocratic as our own. Rather, I am either agreeing out of total desperation or for the good of the team.
One of the defining characteristics of the social turn that art began to take in the 90s—and that it continues to take like endless donuts in a Walmart parking lot—is that is has been, and continues to be, mirrored by a social turn in workforce management. Just as artists detourned quotidien forms like dinners, drinking beer with friends, storefronts, etc into artworks, lifting the everday into rarified art worlds, so did workforce management detourn workers into quotidien forms like teams, squads, family, etc. If a workforce identifies as a team, then the members of the workforce identify as teammates, who are part of a larger team that is not like other teams, rather than as workers unified across a company or across an industry. The aestheticization of the workforce, which owes much to artists who aesthetize the everyday, makes structural problems vanish because the structure itself disappears. It is because of this reciprocity that the ever-present hangwringing over the actual political efficacy of much art that bases itself in, uses, or attempts to improve upon the social so often seems so silly.
"Back to the Future," a recent exhibition co-organized by Mexico City residency program Casa Maauad and Denver residency initiative ArtPlant, speaks strongly of this ambivalence. The exhibition is dominated by gunmetal grays, while the repetitive yelling and smashing from Adán de la Garza's video, giving myself a reason to scream but not cry (2015) in the space's back corner permeates everything, nullifying its affective content and becoming just another domestic sound. Taken as a whole with its contents, exhibition's title references more the endless tail-chasing of contemporaneity more than the 80s classic trilogy. Indeed, the show reads as if the title was decided upon before the work was made, and that, over their month of production, the artists involved—especially the three artists from Denver, Christina Battle, de la Garza, and Dmitri Obergfell—found their work gradually darkening.
The first work the viewer encounters is a video installation by Colombian-born artist Cristina Ochoa, who currently lives in Mexico City. What appears to be a video recording of a labor protest at a factory is projected onto a circle of glass shards. The shards, in turn, reflect their image back onto the wall below and beside the projector, a ghostly and compelling abstraction that shifts according to its parent image. It is difficult to tell which image is meant to be seen or if they are meant to be taken together. Taken together, however, the sharded video and its reflection present beautifully the process of workforce aestheticization, where political agency washes out into innocuous abstraction.
Dmitri Obergfell's Statues Also Die (2015), a set of three Malverde busts with their scalps blown off into graphite gore behind, dominates the next room. Jesús Malverde, along with Santa Muerte, is a revered semi-mythological figure among Mexico's disenfranchised poor and narcos, who are often from the same place and whose deaths are often vicious. Indeed, the cycle of narco-violence is almost entirely contained to the massive population of desperately poor in Mexico, abandoned by Mexico's 200-year old caste system and ground into dust by Mexico's wholehearted embrace of neoliberalism. It is from these people, whose lives are condemned to endless days minimum wage labor at MX$50 (a little over US$3) per day—regardless of how long that day is—that new recruits for organizations like the Sinoloa cartel, whose leader, El Chapo, escaped in ridiculous and elaborate form from a maximum security prison over the weekend. It is also these people that are mercilessly slaughtered and dumped as warnings by the Zetas, an organization that rivals ISIS in its ghastly combination of wild brutality and social media savvy; or by the mayor of Iguala and his wife earlier this year for threatening to mar a party, such as the 43 students who were murdered earlier this year. Malverde and Santa Muerte are revered, that is, by those whose lives have always already been lost, who were robbed of hope the second they were born. It seems a bit beside the point then, and resolutely spectacularly American, to blow his scalp off, as removing the idol of a culture does nothing to remove the structural problems that make that culture possible. However, each Malverde carries a name, the name of a local artisan who assisted Obergfell in creating the busts: Anuar, Mauricio, and Tony. Perhaps this gesture, which lifts these workers into a discussion that usually ignores them, adds a mournful generosity to the piece, an acknowledgement of those who work and die with nothing, for nothing.
The ambivalence that permeates the show emanates from Battle's and de la Garza's work. The two Denver artists, born in Edmonton and Tucson, respectively, consistently address or interact with the social in their work. Both of their past work is tinged or strongly influenced by humor, whimsy, or play, such as de la Garza's surveillance² (2014) or Battle's Games to Help You Get Ready to Live in the Police State (2014). In "Back to the Future," though, their work is stripped of its customary levity. de la Garza's screaming giving myself a reason…, mentioned above, a short loop of the artist screaming in anger and breaking the same glass plate over and over again. In an accompanying note, de la Garza writes that the piece "examines the correlation between catharsis and protest," and that this action—smashing a plate, screaming, screaming, smashing a plate, "the willingness to break and destroy," writes de la Garza—may be a way out of a stifling governmentality. However, while perhaps smashing a plate or a window might give one temporary relief, even a temporary agency—remember the smashed windows at the Whole Foods in Oakland, or more recently the torched CVS in Baltimore, the racist and pathetic handwringing over the loss of property while entire neighborhoods were being destroyed and churches burned—the tautological and irritating nature of the video suggests that such actions are ultimately futile. Indeed, we can see the ineffectiveness of recent protest movements, from the "no" vote in Greece two weeks ago all the way back to Occupy Oakland and the catastrophic failure of the so-called Arab Spring, as evidence of the evacuation of effectiveness from 20th-century models of protest. Rather than point to a governmentality that pushes its constituents towards hopelessness, as de la Garza insists in his notes, giving myself a reason to scream but not to cry points to the slow disappearance of hope and its opposite, hopelessness, from the possible field of action proscribed by neoliberal governmentality. If I cannot feel hope I also do not feel hopeless; if I am empty I have nothing to cathart. The feeling of watching the video, which is something like awkwardness, is astonishing in its ability to describe the transition from corporeal body to atomized datum, from proletariat to team.
Battle's ? (when the cities burn) (2015) is perhaps more mournful. A longer loop of a childlike paper city slowly burning atop a warm wooden surface, ? is a tribute to the loss of ambition, a call to abandon the worldwide desire to move from rural space to urban space, from down to up. It is a potent sentiment in Mexico City, whose population has been booming from the mid-20th century not necessarily because of a desire to find jobs, as many media tend to put it, but rather because of the destruction or exhaustion of local farmland due to the two-headed dragon of climate change and urban demand. Indeed, the hubris of many Western accounts of urban expansion is unbelievable: why would anyone aspire to live in an informal dwelling with no plumbing and no future, the only ways out to die, join a gang, or be incredibly, outrageously lucky? In such narratives the destruction of land and culture is neatly put aside, vanished, in favor of an aspirational narrative more in line with, again, a neoliberal governmentality that structures societal thought towards dreams of upward advancement, the accomplishment of goals, the all-surpassing value of ambition. As these narratives are enforced, the ability to see across them is compromised: it becomes difficult to wonder: advancement towards what? accomplishment of whose goals? what is lost when ambition is favored above all else? As with de la Garza's, Battle's brief notes do not do her own work justice. She writes that ? "visualizes the only solution that…might ultimately lead us toward something better," suggesting that the solution would be when cities burn. I would argue, however, that what the video points to is the need to abandon narratives of ambition, hard work, and upward mobility—to abandon our dreams, which have been dictated to us—in order to locate ourselves, together, across labor and in time.