1. Rough Idle at Chicago Artists Coalition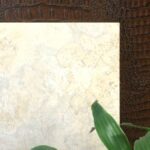 Curated by Allison Lacher, with work by Jessica Caponigro, Jeffrey Michael Austin, and Rafael E. Vera.
Chicago Artists Coalition is located at 217 N. Carpenter St. Reception Friday 6-9pm.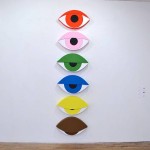 Work by Jaime Angelopoulos and Cody Tumblin.
LVL3 1542 N. Milwaukee Ave. Reception Saturday, 6-10pm.
3. Primary Care at Julius Caesar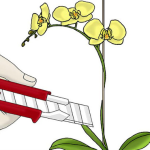 Work by Murat Adash, Mark Barker, Levi Budd, Anna Bunting-Branch, Robert Crosse, Angharad Davies, Lila de Magalhaes, Peter Ferry, Stephen Kwok, Mitsu Salmon, Michal Samama and Keijaun Thomas.
Julius Caesar is located at 3311 W. Carroll Ave. Reception Sunday, 1-5pm.
4. Corner Stores: A Co-Op Exhibition to Feed the People at The Carlos & Dominguez Fine Arts Gallery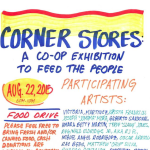 Work by Victoria Martinez, Krista Franklin, Josue Mora, Gilberto Sandoval, Amara Betty Martin, Tyrue "Slang" Jones , Reginald Eldridge, Jr., aka RJ EL, Miguel Angel Rodriguez, Oscar Arriola, Rae Bees, Matthew Silva, Ricardo Gonzalez, Gloria "Gloe" Talamantes, Emmanuel White Eagle, Tissueart and Perpetual Rebel.
The Carlos & Dominguez Fine Arts Gallery is located at 1538 W. Cullerton St. Reception Saturday, 6-11pm.
5. Impossible Heat at Hidden Dog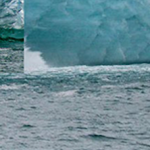 Work by Travis Krupka.
Hidden Dog is located at 2151 W. 21st St. Reception Friday, 6-10pm.
Entering whitespace gallery from the hazy, sweltering Atlanta noon, escaping the cascades of kudzu and endless advertisements of the coming millennials, I walked through a wall of cold air into the artist talks for Soft Eyes, a group exhibition curated by Pete Schulte. I was shocked into re-seeing by the spareness and order of the exhibition. The show, a translation of an online exhibition, realizes an austerity and distancing of the internet. The works resist easy entry, forefronting carefully crafted surfaces. Each artist works with a unique language that feels distantly related to others spoken around the gallery.
There are limitations to the digital world and distinct advantages to pulling these physical works together. Cracks and fissures form in the reserved surfaces, drawing in the viewer. The resonances arising from the juxtaposition of Julia Fish's pieces slow the crossing of the threshold they span. The vibrancy of Andy Moon Wilson's colors and dense patterns call from across the room. The friction Katy Fischer describes between the arrangement of her small paintings and objects and their highly-studied and finely crafted surfaces compels close viewing.
Soft Eyes rewards slowing down at these entrance points to extend our vision beyond the individual artworks. Each of the works in the show ultimately unveils a depth of care and time that results in their quiet, reserved surfaces. The time spent laboring over the work is evident in Leah Raintree's finely detailed, topographic map-like drawings. Time invested generating an artistic practice blossoms in Amy Pleasant's reinvestigations into moments of creation and life buried within her studio. Each of the artists has honed a language uniquely their own, singular in its application yet resonant with the other languages that fill the gallery. All of the works are deeply considered, and, as with the best translations, Schulte has allowed each work the space and time to breathe lives from the others that would otherwise remain unspoken.
In closing the artist talk, Hamlet Dobbins talked of art being a river of time — teacher to student, artwork to artwork — each arising from and forming the river. This analogy, reflected in the multi-generational, multi-relational show, is comforting, as summer heat continues with no end in sight. I need reminders of time's continuing presence and slow passage — tardier sunrises, grey hairs that suddenly appear, the rise and fall of a dog's breath as we sleep and wake to slow accretions of a life built together.
I continue to live with Soft Eyes, exploring the depths and truths contained within its layers, and I have begun to modify the analogy to think of art as an oceanic current, flowing through the dynamic ecosystems of the world, pushing and pulling bits of plastic and phytoplankton into and out of its flow, one part of a water cycle so vast and far reaching into our past and future we no longer know if we are clouds or raindrops or ocean water shaping the course of the world around us.
Soft Eyes is on view at whitespace until September 12.
1. Skandoughless Fashion Show at Roots & Culture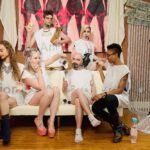 Work by Lindsay Cashews.
Roots & Culture is located at 1034 N. Milwaukee Ave. Reception Saturday, 7-10pm.
2. Nothing Named Nine Times at Roman Susan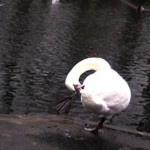 Work by Ruth Hodgins.
Roman Susan is located at 1224 W. Loyola Ave. Reception Saturday, 6-9pm.
3. Uppers and Downers and All-Arounders at Rational Park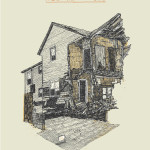 Work by Ben Chlapek.
Rational Park is located at 2557 W. North Ave. Reception Saturday, 6-10pm.
4. Free Speech & the Transcendent Journey of Chris Drew at DEFIBRILLATOR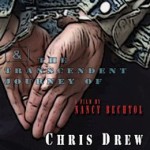 Film by Nancy Bechtol.
DEFIBRILLATOR is located at 1463 W. Chicago Ave. Screening Saturday, 7-10pm.
5. Re-integrator: Crosshair Studio's 20th Anniversary at Galerie F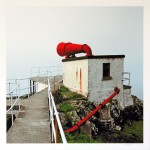 Work by Dan MacAdam.
Galerie F is located at 2381 N. Milwaukee Ave. Reception Friday, 6-9pm.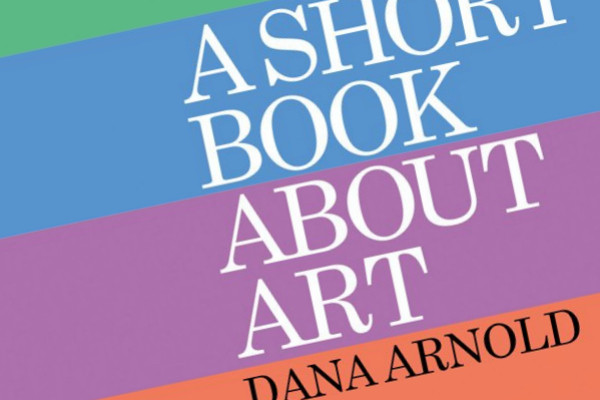 Dana Arnold's book may be short, but the breadth of art and art philosophy encompassed here is stunning. In less than 200 well-illustrated pages she brings together cave art with Picasso, and takes us from an Ottoman mosque to the classical museums of Rome and the white cube spaces of 21st century Britain.
One moment she gives us the Mona Lisa and the next she deals with Damien Hirst's shark and will find parallels in their reception and fame. Arnold tells us that the now historic hype surrounding the YBAs is an example of deconstruction and she brings in Derrida, Kant, Wittgenstein, Nietzsche and Hegel to her pithy tome with the lightest of touches.
The structure of the book is simple and the six chapters of perfectly digestible length. Arnold has themed her art historical survey around Looking, Materials, Mind, Devotion, Power and Sex. But these categories are elastic, so that civic duty makes it into the chapter on devotion and Sex is a premise to discuss gender. Female artists are championed at every turn and you sense the loss which society has brought about by restricting artistic opportunities for women.
However, things are not quite as bad as they might appear. Arnold notes that no women made the cut for Vasari's celebrated The Lives of the Artists. In fact the 16th century text extols the virtues of several female artists and dedicates a chapter to Properzia de' Rossi. Another glitch occurs when the author refers to Picasso as a Catalan artist; though I'm sure Barcelona would like to claim him he spent his childhood in Málaga.
Perhaps the inaccuracies are inevitable, a few facts were always going to go astray in this format. Arnold's accessible book is only as scholarly as it needs to be. And it shuttles back and forward in time and hops across borders with real élan. It is as satisfying to dip in from the contents, as it is comb through from beginning to end. And the further reading is none too intimidating. Since Arnold is a Professor in Architectural History she has done well to render her subjects so accessible.
She will tell you, if you need to be told, that Jackson Pollock (for example) would paint drip by drip, pour by pour. She will tell you he laid his canvas flat on the ground. But elsewhere she will assume a certain familiarity with, say, Pavel Althamer and list his somewhat obscure collaborators as if well known to everyone.
All of which means A Short Book About Art is a good read for both newbie and aficionado. In her way, Arnold makes newcomers of us all. Whether you want a short introduction or a reintroduction this book will hold your attention.
1. Ask the Oracle at Heaven Gallery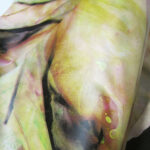 Work by Claire Arctander, Ann Gaziano, Annie Kielman and AP Shrewsbury.
Heaven Gallery is located at 1550 N. Milwaukee Ave. 2nd Fl. Reception Friday, 7-11pm.
2. Public Collectors: Hardcore Architecture at The Franklin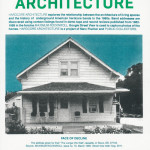 Work by Marc Fischer and Public Collectors.
The Franklin is located at 3522 W. Franklin Blvd. Reception Saturday, 6-10pm.
3. Field Study at David Weinberg Photography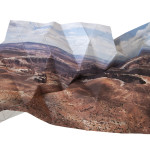 Curated by Katherine Ware and Meg T. Noe, with work by Nealson Armour, Natalia Baluta, Sarah Christianson, Ciurej and Lochman, Rachel Cox, Karen Darling, Barbara Diener, Jessica Ekern, Adam Forrester, Dana Fritz, Cameron Gibson, Tytia Habing, William Harper, Lindsay Hutchens, Sandra Klein, Chrissy LaMaster, Adam Lampton, Cristen Leifheit, Janice Levy, Joyce Lopez, Holly Lynton, Sarah Malakoff, Carsten Meier, Angela Mittiga, Mayu Nagaoka, Paccarik Orue, Julie Pasila, Simon Pyle, Tealia Ellis Ritter, Rob Rocke, Ken Rosenthal, Zack Sabin, John Steck Jr., Jamey Stillings, Suzanne E. Szucs, Millee Tibbs and Terri Warpinski
David Weinberg Photography – 300 W. Superior St. Reception 5-8pm.
4. Vernacular Photography Festival at Comfort Station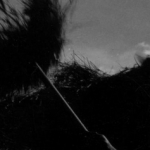 Curated by Ron Slattery
Comfort Station is located at 2579 N. Milwaukee Ave. Reception 5-8pm.
5. Hungry Souls at Pilsen Outpost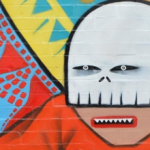 Work by Jasso.
Pilsen Outpost is located at 1958 W. 21st St. Reception 6-10pm.