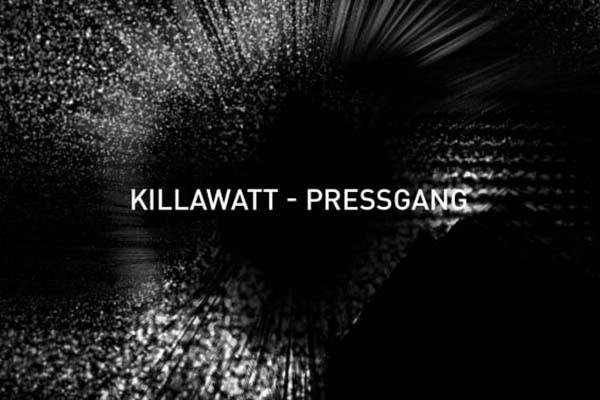 If Internet killed the video star, this minimal techno video could be Exhibit A. There is a hint of cityscapes, fish shoals, and cell groups. But the work of visual artist Joëlle is as slippery as the music it serves. No song, as such, and certainly no starring musicians.
Instead we have a work that gives form to data, as it throbs, scatters and murmurates all around us. Joëlle is among those artists making sense of the ever evolving technoscape, and there is little idealistic about this project. The static and grit which characterise this track and her film could, like high frequency trading, be lethal.
Joëlle was up for an interview with Bad at Sports, fielding half a dozen questions over email. Apart from the discovery she does have a surname, the impersonal exchange, with its gaps and disconnects, was at one with the mystery of her four-minute film, which you can watch below.
Tell me a bit about your process, and the technology, in layperson's terms.
I start by listening to the music over and over to get a feeling and sense of the atmosphere and to discover what aspects resonate with me.
Then starts a period of experimentation. I generally have an idea of what software and tools I will use, and in this instance I used After Effects with Trapcode Form, Mir and Sound Keys for the audio reactive animation and landscape environments, as well as Quartz Composer to do some post processing on the video.
Sound Keys provides you with an audio spectrum where you can select parts of frequencies and link that frequency data to parameters.
Form is a very powerful particle system that has many properties, an awesome feature being the the ability to drive a number of parameters such as displacement, disperse, fractal field etc. with an audio layer.
Mir allows your to create procedural animations of organic flowing 3D surfaces and abstract shapes.
Quartz Composer is a node-based visual programming language which I used to add real time glitch and Rutt-Etra [a 1970s video synth] effects to some of the rendered movies.
The process is iterative and often unpredictable, as I like to relinquish some control to the software. I spend some time tweaking values and seeing how the audio creates something visual within the constraints and parameters I've defined. At some point it starts to take shape into something that makes sense with how I feel when listening to the music.
What's your working relationship with Killawatt and to the music?
It's been quite collaborative, he has a pretty clear idea of what he likes, visually. And our taste is similar. I'd send him stuff and he'd tell me which bits he was feeling.
What's the most challenging aspect of making a video like this?
I think the initial phase of immersion, in the music or track, is the most challenging, only in the sense that there is a blank canvas, which is always the most difficult part of any project, until I see something in my mind's eye – if that makes sense. Once that's resolved mentally, everything usually flows, the other challenges would be be on the more technical side of things.
Which visual artists or art historical trends have influenced you the most?
Ali Demirel, Universal Everything, Carsten Nicolai, AntiVJ, Ryoichi Kurokawa and Kazimir Malevich. I also love Pinterest.
What types of music do you most like to work with?
The darker, melancholic, abstracted, minimal, sometimes aggressive side, no cheese. I love rolling, deep and dark sounds, music that takes me on a journey.
What are the advantage of music biz style management through Derelicht?
Aside from the support, it's great having someone push and promote your work, that has a bit more industry know-how, and can help discover opportunities in areas I am interested in.
How does music videos sit within your wider practice?
It's a continuation and expression of my ongoing interest in sound and form and how they compliment one another and relate to each other.
Music video is often called an art form. Why is it rarely called pure art?
Perhaps because a video is influenced by the music and other elements, and could be seen as commercialised art… or made for promotional or marketing purposes, which it often is. I suppose it depends on the intention in the first place, personally I'm not one for the analysis of things like this…
Thank you, Joëlle.
1. Several Swallowing Egg Sounds at PEREGRINEPROGRAM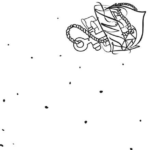 Organized by Yuri Stone, with work by Anne Eastman, Rob Halverson, Lili Huston-Herterich, Heinz Peter Knes, Danh Vo, Amy Zion, and Becky Kolsrud.
PEREGRINEPROGRAM is located at 3311 W. Carroll Ave. Reception Sunday, 1-4pm.
2. Starkfield, Massachusetts at Roman Susan Annex

Work by Joshua Kent.
Roman Susan Annex is located at W. Birchwood Ave. & N. Sheridan Rd. Reception Saturday, 6pm-12am.
3. Endless Rest at ACRE Projects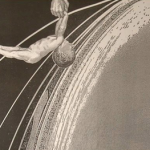 Work by Blair Bogin and Jessica Harvey.
ACRE Projects is located at 1913 W. 17th St. Reception Sunday, 4-8pm.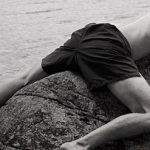 Work by Chris White.
Outhouse is located 212 N. Sangamon St. #3B. Reception Friday, 6-9pm.
5. common law at Kitchen Space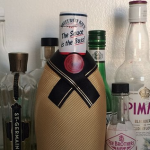 Work by Traci Fowler and Trevor Schmutz.
Kitchen Space is located bad2716 N. Monticello Ave. #1F.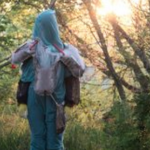 Curated by Phil Peters, with work by Sarah and Joseph Belknap, Marissa Lee Benedict, Liz Ensz, Parsons & Charlesworth, David Reuter, Manuel Rodriguez, Jiyoung Yoon.
LODGE is located at 1850 S. Blue Island Ave. Reception Saturday, 6-9pm.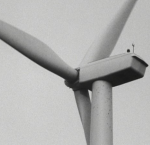 Work by Margo G. Ferrari.
Blanc Gallery is located at 4445 S. Martin Luther King Dr. Reception Saturday, 6-9pm.
3. Five Steps to Hell with Poverty at Defibrillator Gallery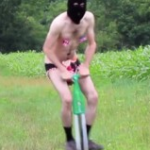 Work by Dao Nguyen and Tom Friel.
Defibrillator Gallery is located at 1463 W. Chicago Ave. Closing event Saturday, 7pm.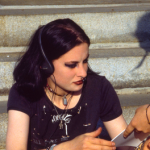 Work by Paul Levack.
Night Club is located at 2017 W. Moffat St. Reception Friday, 7-9pm.
5. Red & Cyan 3D Anaglyph at Degenerate Art Gallery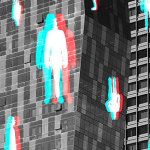 Work by Sasha Andruzheychik, Matt Wojtan, Christopher Schneberger, Brian Hofmeister, Nestor Photo, Philip Hughes-Luing, and more.
Degenerate Art Gallery is located at 5554 N. Winthrop St. Reception Saturday, 7-10pm.
Our friends at the PMI want you all to do this by March 1st… BECAUSE IT WILL CHANGE ALL OF OUR LIVES. Also we are super excited about this.
VERSION FESTIVAL 15: 100 Watts
Festival is: April 23-May 3, 2015
Submissions are due: March 1, 2015

For the past 14 years Version Festival has introduced innovative projects that tackle local social and urban issues. The festival highlights projects and people that engage public interest and promote the cultural use of public space.
Attention radio producers, audio alchemists, activists, DJs, podcasters, record labels, ham operators, bands, storytellers, spoken word artists, time travelers, poets, librarians, art critics, educators, performance artists, and sound editors! Imagine you have a radio station. What will you do with it?
Think about it! Because just recently the FCC granted the Public Media Institute, our nonprofit corporation, a license to build a low-power FM station to serve our community and up to 2.3 million Chicago listeners. We are in the process of raising funds to build the station – it's our most ambitious media project to date.
So, this year VERSION is an on-air laboratory and campaign to create the kind of radio station we believe our city needs. Our station will be a conduit for musicians, artists, thinkers, critics, activists, and instigators from Chicago and around the world, and so our festival will serve as a beta test for producing and experiencing these essential sounds, ideas, and programs. We need your help to decide what these are. This CALL FOR SOUNDS!!! is an invitation for YOU to create a show, a sound, or an experience, for live broadcast on the airwaves and the internet.
In addition we will transform our gallery, the Co-Prosperity Sphere, into a studio for recording and broadcasting live events and programming. We will also record and broadcast live music, performance, and weird shows from clubs and spaces throughout the city. Everything presented at VERSION will be aired online, and then rebroadcast when our station is built and the transmitter and tower are installed.
We seek programs in these categories:
MUSIC: live or prerecorded DJ sets or musical performance, of all kinds
RADIO ART: programs made by musicians, artists, and critics, of all kinds
NEWS AND PUBLIC AFFAIRS: locally-produced news and public affairs programming (including documentaries)
TALK: talks, discussions, or educational broadcasting for special audiences, the general public, or your neighbors
GUIDELINES: If you want to be one of our regular DJs, consider VERSION your audition. We are accepting applications for regular shows on a monthly or weekly basis, short series, or one-offs in 30, 60, or 90-minute increments. (Shorter pieces may also be considered.) If you have a special idea requiring physical space, consider using our gallery or else please indicate the facility, time, and date you desire.
Please include the following in your proposal (incomplete applications will not be considered as earnestly):
Title of your program:
Length of your program:
Your name:
Your email:
Your telephone:
An associated URL:
A link to your program materials (this can be as simple as a Spotify playlist, an iTunes podcast, or an MP3):
A paragraph description of your program (100-250 words, in MSWord):
EMAIL YOUR PROPOSAL TO:
versionfest15@gmail.com
ABOUT VERSION FESTIVAL:
Produced by the Public Media Institute, a non profit 501(c)(3) arts organization, Version is an annual springtime arts festival that brings together hundreds of artists, musicians, and educators from around the world to present some of the most challenging ideas and progressive art initiatives of our day. The festival showcases emerging trends in art, technology and music.
For the past 14 years Version Festival has introduced innovative projects that tackle local social and urban issues. The festival highlights projects and people that engage public interest and promote the cultural use of public space.
versionfest.org
THANK YOU for your time!!
See you at VERSION 2015!
Zona MACO and Material, the fairs that ran more or less concurrently the first week of February here in Mexico City, helped synthesize a number of threads floating around in my mind since arriving here. Those threads: Boris Groys's essay "On Art Activism," published in e-flux shortly before I moved, a talk by Donna Haraway that a friend e-mailed to me, and the thought, in general: why do I give a shit about art? Do I even?
We arrived at Zona MACO an hour before it shut. I was surprised that I was there: a few days earlier, in an impassioned speech to Andrew Choate, I had said something like, you know, this fair is in this posh neighborhood that you have to own a car or a chauffeur or have a chauffeur who's driving your car or whatever to get to, it's only accessible to the very rich, fuck the rich and fuck their art, they can keep it. So anyway, there we were, at MACO, the phenomenal lighting making the average MACO-goer's Lacoste polo shit look gorgeous and my oil-stained clothes look ratty as hell. We moved fast, visiting only galleries where one of us knew somebody. I didn't think about anything or really look at anything: Maurício Ianês at Y Gallery was visually striking but maybe a little hamhanded, but then again given the subject matter maybe it's ok to be hamhanded, maybe nothing else will ever work; Debora Delmar Corp at DUVE Berlin was actually kind of beautiful in person, although I guess I can see why some jackass gave it "worst of MACO," because, I don't know, no marble? no expressionist lines? who cares, I'm sure that guy would prefer a show of staircase pineapples thickly streaked with paint or blood in a really emotional way; at Chert, Petrit Kalilaj was a little scattered, but also maybe hilarious and heartbreaking; I heard a funny story at Gaga and wondered how Labor won the 1800 Tequila prize and what that meant—how it would affect my life. Then we left past an army of art handlers ready to pounce.
A few hours earlier I had been at Material, the satellite fair that first happened last year. I had no thoughts at Material, either, I was too hung over and tired. I didn't have the coffee I needed until after I left. I talked to people, which I usually don't. I talked to Aaron Harbour and Jackie Im and liked how weird and gross but also really appealing Chris Hood's paintings were; I talked to Steve Kado at Kunstverein Toronto and was totally freaked out by how similar his speech pattern is to another Canadian I know; I talked to Travis Fitzgerald and Josh Pavlacky at American Medium, who were extremely congratulatory and very friendly about a performance I had done at Bikini Wax the night before, two stories above a great video by Skip Arnold—not the one below. It was also the only show/booth/experience I spent more than ten minutes in during the entire week. Anyway, I didn't talk to anyone at Queer Thoughts, but I wondered if their desk was intentionally positioned in their booth such that you couldn't really look at David Rappeneau's drawings without putting your ass in someone's face. Everybody I talked to, well not everybody but a sizeable sample, mentioned that both sales and attendance had been slow, and either Travis or Josh said something like, "I don't know why they even call this an art fair, they should call it something else." For this sizeable sample, it seemed like the opportunity and experience to meet other people interested in similar art, to talk and hang out and party or decide not to party, was as or more important than actually selling anything. Then again, everybody needed to sell things.
I guess it's kind of like how it's more fun to have a drink with your friends than go to your mind-numbing day job. Or how it's more fun to have a drink with your friends than stab yourself in the eye. How it's more fun to have a drink with your friends and talk with them like they're people you want to talk to than it is to have a drink with your friends and talk to them like you want them to buy something from you. People who I either knew or had established a friendly-level acquaintanceship with apologized for "giving me the spiel," which I identified with, having worked for a year selling wine, which involves a similar kind of activity.
Wine is vastly more enjoyable, or more able to be enjoyed, if you know what the hell is going on with it: where it came from, what grape(s) it's made out of, what year it's from, what things taste like from that place, from that grape, from that year. It helps also to know how it was made, using what process, where the winemaker used to work. You have to spend time reading, learning, tasting, feeling like an asshole for not knowing, feeling like an asshole for knowing, that kind of thing. It's certainly possible to have a good time with a glass of wine knowing nothing at all, but in order to have a great time, to have an interesting perceptual experience or a moment where you feel like you are suddenly the fucking king of everything, a feeling which wine is uniquely qualified to deliver, you have to know stuff. Sometimes it's also nice to know little narrative bits, too, you know, how these winemakers make a big deal out of paying their grape-pickers fairly, or how this is the only woman wine-maker in her region, so on and so forth, but this sort of narrative is usually reserved for the selling of wine, by winesellers like I used to be, and is usually delivered in the same tone of voice, with the same cadence, as the art spiel.
Which I guess is why I've been wondering: what differentiates a photograph from a bottle of wine? A painting from an antique chair? Why do I think that an artwork is different, exists on a "higher" plane, than a humidor? A year ago, I badmouthed an LA gallerist for having a side business selling antique furniture. I perceived the proximity of the antique furniture practice and the gallery practice as some kind of affront, some kind of insult to art. Like art belongs in a different moral/ethical universe than chairs, or wine, and treating it as if it were the same kind of lifestyle commodity is somehow dirty. Now I'm not so sure. Maybe it's a good dirty.
In "On Art Activism," Boris Groys draws a distinction between the aestheticization art performs versus the aestheticization design performs. For him, design takes the tools—a hammer, a speech, whatever—of the status quo and makes them more attractive, more usable. Now you, too, can get rich making videos on YouTube advertising our products! That kind of thing. Art, on the other hand, takes the status quo and presents it as a relic, as something already dead, useless. For Groys, this lends art a degree of political agency insofar as it treats the status quo, which is always impossible to imagine ending, as already over, a fossil. In Donna Haraway's conception of our current epoch, the "capitalocene," ruled and primarily defined by the processes and logics of capitalism, the production and exhaustion of fossils is paramount. What for Groys is the possibility of political action for art against the status quo, is for Haraway is the very fuel for the status quo. I'm tempted to believe them both: while art has the potential to cause problems within the status quo, it is ultimately an integral part of it, consumed, traded by, conferring status upon a small superrich class that controls the vast majority of the globe's wealth, right alongside furniture (also a part of Zona MACO), boutique alcohols (also a part of Material), and so on.
I'm wondering, actually, if maybe this idea that art has some kind of actual political efficacy, that it can "change the world," is maybe the last vestige of the sort of 18th/19th century romanticism that moved art somewhere—up, definitely—different than, say, furniture or wine, that it delivers something different, something more, something to do with morality, something to do with ethics in a conception of "the world" that assumes it to be homogenous, somehow able to benefit uniformly from a single given action or idea that moves—ineffably, certainly—from the particular to the universal, a movement governed by a set of rules, standards of taste, beauty, and judgment, that it was assumed every "good" work of art, or "good" person, could be shown to follow.
At the outset of "On Art Activism," Groys dismisses claims that activist art is bad because it is "bad art" — that is, it looks bad or doesn't exhibit technical mastery. "In the twentieth century," he writes, "all criteria of quality and taste were abolished by different artistic avant-gardes—so, today, it makes no sense to appeal to them again." If MACO and Material made me feel anything, it is that I hope that the avant-gardes of the twenty-first century can make equally obsolete the idea that an artwork can or should have some kind of ability to move itself and/or its viewers into some kind of universal realm of political agency, because there is no "universal" any more than there is "the world," and any politics that depends on the universal—"the world"—is necessarily self-defeating. I hope that we can forget the Enlightenment and become total fucking idiots or squids or cyborgs or really anything non-Enlightenment-human, and try something else, because that shit did not work at all.