Guest post by Lise Haller Baggesen.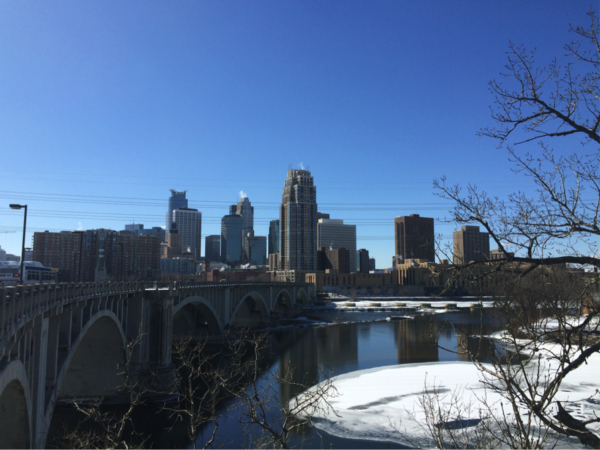 Viking lore has it that during the times of Erik Ejegod, the streets of Denmark were paved with gold. Ejegod was the successor to the notorious Oluf Hunger and well loved by his people for bringing an end to his predecessor's regime of famine and ill fortune. So well loved was he and so prosperous the country, that nobody would lock the door at night and nobody would steal the golden pavement for themselves, because who needs gold when your cattle is well fed, your children are clothed, and your community is thriving?
In the Minneapolis Institute of Art you can leave your purse along with your coat and other personal belongings in an open cubby in the unguarded wardrobe, only to come back after an hour-long visit and find them just as you left them. I don't know if this is the reason that Minnesota is one of the few American states which remained blue after the recent mid-term election, or if this has anything to do with the fact that Minneapolis is one of the only American cities governed by the principles of some sort of livable socialism (often referred to over here as "the Scandinavian Model") according to which the highest incomes are taxed harder to provide for less fortunate resident's housing, education, etc. (and not only their incarceration). I dunno. What I do know (cause I've been told) is that Minneapolis has the highest per capita arts funding in the United States, at $7 per head (followed not so hot on the heels by the New Yorkers who ring up at a whooping 5 cents per capita), so there is no need for Minneapolis artists to raid the cubbies at their local art museum.
The city's major institutions, The Minneapolis Institute of Art and The Walker Art Center, boast beautiful works in gorgeous architecture. To underscore their commitment to public service, teens get in for free at the Walker, while everybody gets in free at MIA. Both also feature picture windows with stunning panoramic views of the city's pocket size skyline: it's a keeper!
In addition to their impressive collections of international standing, both institutions have exhibition space devoted to home grown talent. I was particularly enthralled by Jonathan Kaiser's "Inverse Echo" installation at the MIA, consisting of perpetually looped vinyl recordings and inverted disco-balls cast in concrete.
Another intriguing display –this time among the MIA's period rooms –was the intellectually cluttered office of the charmingly dapper curator Barton Kestle, who had mysteriously disappeared in 1954, shortly after boarding a train to Washington D.C. This immaculately preserved postwar murder mystery complete with minibar, painter's easel, and Underwood typewriter was revealed to be a divinely comedic practical joke by Mark Dion for the museum's 2013 exhibition "More Real? Art in the Age of Truthiness" –but not until after it had both my host and myself completely hooked on its premise.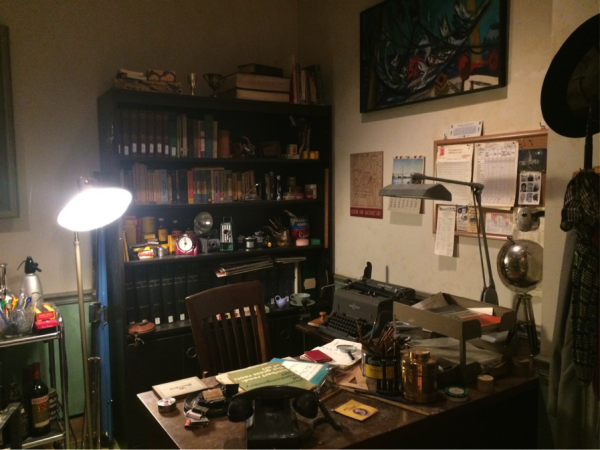 My tour was peppered with a behind-the-scenes of the Walker, and a trip to the suburbs to ogle Prince's mansion from the driveway (spoiler alert: it is not really a mansion, or maybe we were just ill informed) before heading for a selection of the city's galleries.
Affordable space is no scarce commodity here: in Bryan Savitz's first solo exhibition at David Petersen Gallery Pianos Are Also Heavy, the ample sized gallery is inhabited by four micromalistic alabaster sculptures on wall mounted shelves, to "compose a silence that allows for listening."
The friendly gallery assistant informs us that he has a few works in the group show next door at SooVAC, an artist run space featuring mainly local art by local people. Judging by the show on view, the local people's good humored and laid back attitude obfuscates their disturbing intentions; the eclectic exhibition is titled Keep Honking I'm Reloading.
At Midway Contemporary we get first peeks at Alehandro Cesarco's: Prescribe the Symptom. The paint is barely dry on the barely there silkscreen print which the artist describe as "muted melodrama" or "economic minimalism;" a favorite mode of expression it seems, in this land of plenty. Next to their exhibition space Midway features a gorgeous library with an ever-expanding collection of rare (art) historical material and artist's editions. It's sleek yet sturdy blonde bookshelves transport me to some place sweeter than Sweden; although Minnesota is wrapped in a Siberian cold, every (art) space I enter is heated like a sauna, and inhabited by friendly and scantily clad locals donning T-shirts in decidedly sweater weather.
Did I mention that the UofM has gorgeous studios and ballroom sized workshops, and that they actually pay their visiting faculty a living wage? I won't tell you how much, or y'all wanna come…no, wait a minute, why not?
Given the note we all recently received, via email, Facebook, Twitter or whatever – you know the one: The "everything-will-not-be-alright" from the Illinois Art Council, which boiled down to: "In this life, things are much harder than the afterworld –this life you're on your own!" Instead of asking how much of our time is left, ask how much of our mind? Take a look around (at least you've got friends) and if the elevator tries to put us down, punch a higher floor –let's all move to Minneapolis, to look for the purple banana before they put us on the truck –let's go crazy!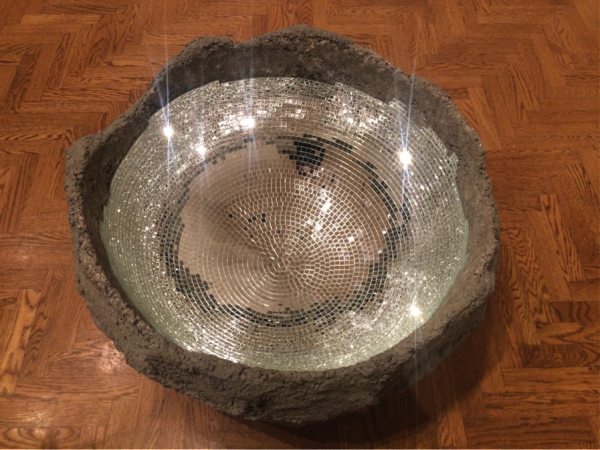 ---

Lise Haller Baggesen left her native Denmark in 1992 to study painting in the Netherlands. In 2008 she relocated to Chicago with her family. In the meantime, her work evolved from a traditional painting practice toward a hybrid practice including curating, writing and immersive multimedia installation work. Her first book "Mothernism" was published by Poor Farm Press and Green Lantern Press in 2014. 
1. Entities at Northeastern Illinois University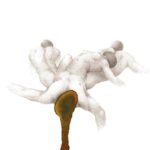 Work by Eric Cortez
Exhibition is located at Northeastern Illinois University Salme Harju Steinberg Fine Arts Center, 2nd Floor, Upper Gallery, 5500 N. St. Louis Ave. Reception Friday 6-9pm.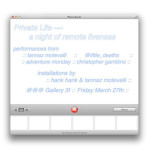 Curated by Hank Hank with work by Lespetites Morts, Adventure Monday, Christopher Gambino, Tannaz Motevalli, Hank Hank and Tannaz Motevalli.
Gallery 3F is located at 2013 W. Iowa St. #3F. Reception Friday 8-10pm.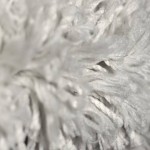 Work by Jessica Hannah.
Loo is located at Slow Gallery, 2153 W. 21st St. Reception Saturday 6-9pm.
4. Small Sculpture at Shane Campbell Gallery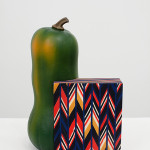 Work by Alma Allen, Darren Bader, Frank Benson, Chris Bradley, Nancy Brooks Brody, Joanne Greenbaum, George Herms, Alice Hutchins, Matt Johnson, Shio Kusaka, Jason Meadows, Miki Mochizuka, William J. O'Brien, Anthony Pearson, Puppies Puppies, Amanda Ross-Ho, Hayley Tompkins, Nick van Woert and Lisa Williamson.
Shane Campbell Gallery is located at 673 N. Milwaukee Ave. Reception Saturday 6-8pm.
5. Like Rats With Wings at Firecat Projects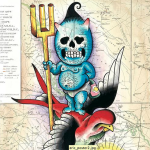 Work by Eric Doyle.
Firecat Projects is located at 2124 N. Damen Ave. Reception Friday 7-10pm.
The community & arts organization in Atlanta LiFT held its first Art Salon in November 2014 and has been holding them once a month since. The most recent, #CreATL, featured glass artist Marselle Harrison-Miles, R&B singer ASH who just dropped her first EP, The Perfect EP, DJ D LaShae, and the entrepreneurial initiative Human Capital Theory that focuses on community-building through sustainable economic development which encourages professionals to donate their expertise and services to fledgling businesses.
Each Salon, though there have been only five, draws a sizable crowd. (Let me tell you, it can get CROWDED!) I have been to a few of these events and know two of the founding members: Clint Fluker, who is also in my doctoral program at Emory University – The Graduate Institute of the Liberal Arts – and Nasim Mahboubi Fluker.  The third founder is Miriam Denard. Since I think what they're doing is exciting and also historically important in terms of its relationship to and with Atlanta's vibrant black community, I decided to get a conversation going with them. Here are the results of that discussion: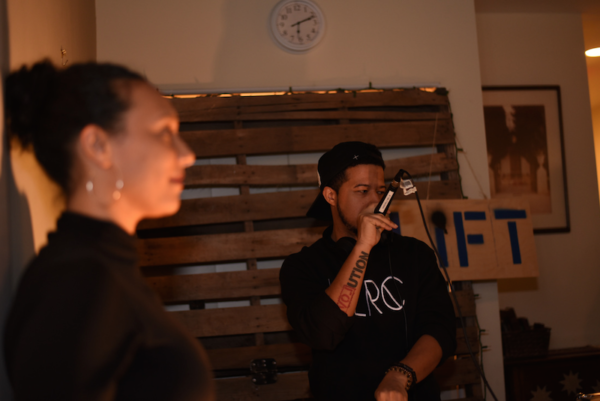 Meredith Kooi: What prompted you all to start LiFT?
LiFT Art Salon [Miriam Denard]: Plainly, I think Nasim and Clint, and at the same time myself, were all in need of something to DO. Something that wasn't going to a bar or going to a club or a concert. Something that felt cool and fun but also mature and important and worth our time. So, when you sit there and think to yourself, "if there was something I could go to, some event that had other people that are like me, good music, and actually was about something that I'm into or that I care about, I would be there in a second." So, when we all thought about the things that each of us are passionate about, LiFT came about. Music, Art, and Community projects each play a significant role in each of our lives so everything came together organically like that. It was like a marriage of all of our networks and passions. We always joke about how this is really about giving people something cool to do on a Sunday on Edgewood that doesn't involve drinking and partying. There's more to Edgewood than that.
MK: What are its main goals? What are you hoping to achieve?
LiFT [Miriam Denard]: I think one of our main goals with LiFT is to showcase local talent. Atlanta is known for a lot of things right now through the media and the music industry. But we feel…we KNOW that Atlanta has so much more to offer artistically than what is at the forefront right now. This city is full of incredible DJs and musicians, artists and poets, and really special and unique community projects and developments. So, if anything, we hope that holding these salons every month will raise awareness about the Atlanta that we all know and love and will give people a venue to showcase their talents and their positive contributions to society.
MK: What is the community you are trying to reach?
LiFT [Miriam Denard]: Our main demographic is young professionals. That's who we are. We are all in our late 20s early 30s (actually I'm the only one in my 30s) and we want to give our friends and colleagues something interesting and different and fun to do. We also have a lot of friends or people in our network that are insanely talented, so we are also trying to reach out to them and give them a stage to share their talents. We believe that our generation, these educated, talented, engaged young adults who are seeing what's going on in the world and wanting to do something about it, or are super passionate and talented at something and want to make a career out of it, need a catalyst. To us, the catalyst is getting all of this energy into one room and then just watching what happens. Hopefully the outcome will be something very important.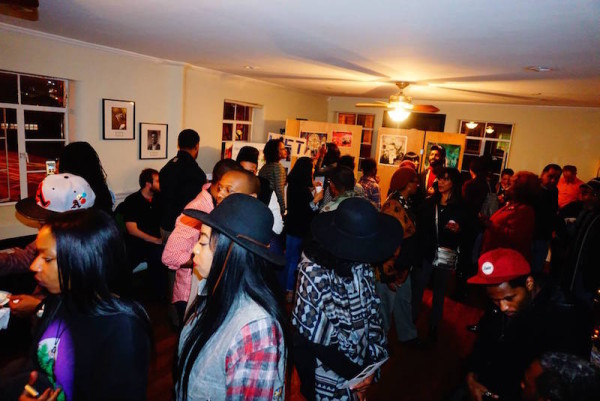 MK: What are the issues LiFT is trying/hoping to tackle? Your January salon #ferguson2ATL addressed the important issues concerning race and police brutality. In February it was #ATLsoulfoodie which addressed food, food access, and other related topics. Can you talk a bit about the politics of LiFT?
LiFT [Clint Fluker]: As an organization, we are concerned with helping to shape an Atlanta that is not only welcoming to artists but also encourages an exchange of ideas between artists and other professionals in different fields. It is important to remember that art fosters creativity and enables individuals from all walks of life to recognize the connections between us all that often lay hidden amidst society's political structures. This is why we use a salon model. It enables us to provide a platform where people can relax in a creative space, participate in conversation about an intriguing subject matter, and hopefully meet somebody new in the process. The objective here is to foster a community of engagement where people gather to understand issues like police brutality and food access from an intellectual AND artistic point of view. So, in that sense, LiFT is a nonpolitical entity in that we shy away from making any explicitly political statements. Rather, our aim is to inform and inspire the people who attend LiFT events to continue conversations started at our salon and create their own mechanisms for change throughout the great city of Atlanta.
MK: Can you talk a bit more about the category of "young professionals"? Does this include the artists that show their work? Or does this describe the audience?
LiFT [Clint Fluker]: The category of young professional is a necessarily broad one for LiFT. We consider anyone with a youthful spirit and a desire to create something new in the city a young professional. Often, when we think of "young professionals," we picture a 25 year old in a suit eagerly putting together PowerPoint presentations and attending mixers for networking purposes (we still do this ourselves…daily). These people are indeed young and professional, but it's a very limiting view of the category. Activists, artists, students, and entrepreneurs are also part of this category, and we want to make sure that we attract as many different kinds of "young professional" people that we can. In a way, our salon format is designed specifically to break out of the "mixer" routine and attract young people to have conversations with each other for purposes other than professional networking.
Though the majority of people who attend our events are like us, between the ages of 20 to 40, we are just as interested in providing space for a graduating senior moving into the job market as we are for a retiree who has recently found the passion for painting. Our aim is to engage and encourage individuals who are taking steps in new and varied directions. Indeed our audience skews young, but our goal is to provide a family-friendly environment and we have found that families often bring their children to our events. Some of the most fruitful conversations at LiFT have been initiated by children still in grade school. Many of the most eye-opening questions during our salon have been posed by our more mature attendees.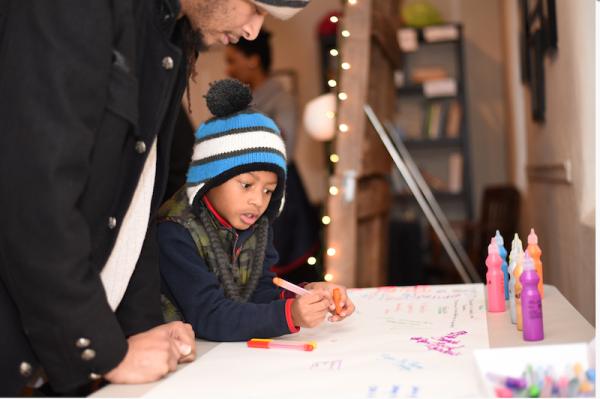 MK: The first LiFT salons were held at the Atlanta Baha'i Center on Edgewood, right in the middle of a wild nightlife scene. What prompted the decision to hold them there? What is the relationship between the Center and the surrounding area?
LiFT [Nasim Mahboubi Fluker]: The Atlanta Baha'i Center is actually one of the older buildings in the Edgewood Corridor. It was built in the 1940's by an African American Baha'i Architect and his son because during that time in Atlanta's history, it was very dangerous for the interracial Baha'i community to meet in homes. As a result of numerous threats from white supremacist groups, the Center was built in the bustling African American business district. It was this rich history of creating inclusive spaces for progressive thought and building diverse communities that attracted us to the Baha'i Center.
On a more personal note, I am a member of the Baha'i Community, and my parents actually met in the Center in 1978. I personally think that faith-based communities have a role to play in contributing to positive community growth.
That said, as an organization, LiFT is a mobile entity. Our March LiFT, #CreATL was held at the Decatur ArtHouse, a great organization with an open floor plan that really allowed us to spread our wings in a new section of the city. We are grateful that they too have opened up their space to us as we try to bring the LiFT experience to new areas. We are very interested in partnering with different organizations around the city to get the word out about how important it is for young professionals, artists, and activists to work together on the issues facing our city.
MK: LiFT has only had a handful of salons so far, but you've been able to draw 150+ people to each event. Why do you think this is? What, if anything, have you homed in on that wasn't already going on in Atlanta?
LiFT: I think Atlantans (especially 20-30-somethings) are thirsty for the type of space we have been able to create: a space that is inviting, creative, and at times challenging. We have found that by finding connectivity between the arts and social issues, we have been able to appeal to a wider audience than if we were just focusing on one or the other. We really wanted to create opportunities for young professionals and artists to dialogue because we found that these two communities were way too segregated. We just felt like in order to begin tackling some of the most pressing social issues in the city, we really needed to foster the nexus between creative energy and institutional knowledge. We are still trying to nurture more dialogue at our events – and our real objectives for LiFT are to inspire more people to take action and exercise agency in creating the Atlanta they want to live in. This sentiment [was] the impetus for our March Salon #CreATL.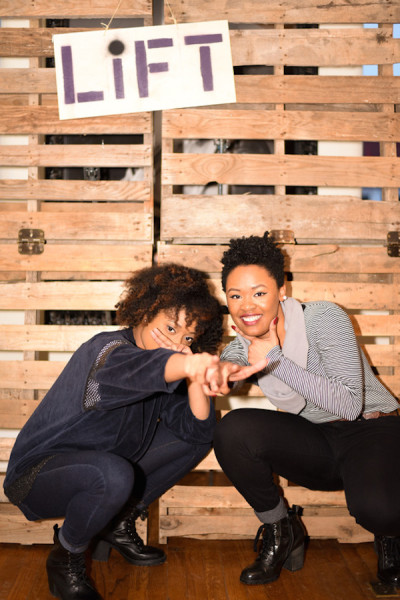 MK: What plans do you have coming up? What else is on the horizon for you all? Also, what's behind the decision to title each salon with the #?
LiFT [Nasim Mahboubi Fluker]: We currently have a few exciting partnerships in the works. We will be partnering with the Hammonds House Museum for a quarterly series starting this summer called #GetLiFTed. We are thrilled to be able to collaborate with such an important cultural institution in Atlanta. This partnership will also allow for our artists to have an opportunity to display their work as part of our #GetLiFTed campaign for longer periods of time. Currently, as a pop-up, the art goes up and comes down in an evening. Now, [with the partnership with Hammonds House], artists may be able to show their work for as long as a month in an actual exhibition space. We are experimenting with our event format so look out for brunches, garden parties, and even more intimate salon-style dialogue sessions popping up around the city. For those interested in donating to this campaign, they should visit our Power2Give site!
The hashtags are just fun – they help us stay clear about the monthly theme and help folks tag us on social media.
MK: I'm also wondering if you would add some sort of statement about LiFT's engagement with race and particularly where you see it within the conversation surrounding/about African-American art and Black art or Black aesthetics. Clint, I remember you mentioning that you didn't want LiFT to be recognized as being only a Black organization. What are your thoughts on LiFT's position within the ecology of art and race in Atlanta?
LiFT: We explicitly, though not exclusively, highlight young black artists, activists, and entrepreneurs. A large part of the contingent that comes to our events might identify as black (we don't know all of them personally), and we are happy for it. We market to them on purpose. We feel that this is a community that wants and needs to be engaged, especially considering Atlanta has a sizable black population and an incredibly rich history as it relates to civil and human rights issues, the development of black-owned businesses, and the forging of the country's leading HBCUs [Historic Black Colleges and Universities]. However, we are not looking to carve out a place in the larger abstract notion of "blackness" or "black aesthetics." There are people and organizations dedicated to that cause, but that is not our mission. We wish to engage people in concerns that go beyond just race, but also extend to varying socio-economic backgrounds, sexual orientations, gender perspectives, and spiritual practices.
Which leads me to another point, we have attendees and have featured individuals from different backgrounds. Our planning team includes members from different backgrounds. Everyone is welcome to attend LiFT events and participate to the degree they wish to be involved. Thats what LiFT is really all about, its a welcoming place where people can gather and exchange ideas. When it comes down to it, we are really just giving the people what they want, and what we want. Its a ball! But, I don't have to tell you that, Meredith, you have been to LiFT. Keep spreadin' the word!
Past LiFTS
November: #NeighborhoodArts with visual artist Shady Patterson; musical performance by St. Beauty (Wondaland); and special guest Dr. Candy Tate from Emory University
December: #GeorgiaSoul with visual artists Carolyn Grady, Brian Hebert, and Masud Olufani; DJing by Agent 45; and special guest Brian Poust (aka Agent 45).
January: #Ferguson2ATL with visual artist Julian Plowden, DJ Xavier BLK (Werc Crew), and special guests from Atlanta Word Works.
February: #ATLSoulFoodie with visual artists Gerald Lovell and Jurell Cayetano, DJ Jeremy Avalon (Werc Crew), food artists Jamila Crawford (Earth Candy) and Will Edmond (Werc Crew), and special guest Atlanta Mobile Market.
March: #CreATL with visual artist Marselle Harrison-Miles, musical performance by ASH, DJing by D LaShae, and special guests from Human Capital Theory.
Guest post by Tiffany Funk
Kanye West recently disclosed to France's Clique TV that the School of the Art Institute will grant him an honorary doctorate during their May commencement ceremony. Walter E. Massey, President of the School of the Art Institute of Chicago, invited West on March 4 through Twitter. As of the writing of this essay, the news has been confirmed by a variety of sources, including the Chicago Tribune.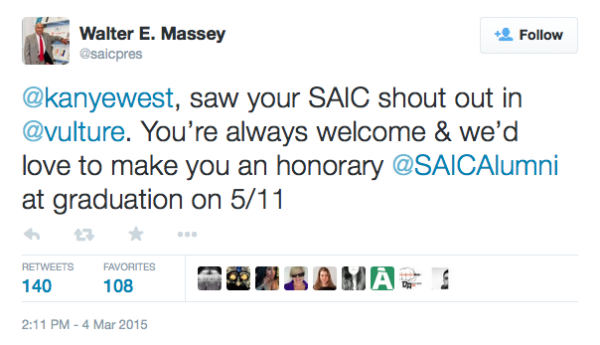 Full disclosure: I am pursuing a PhD, hoping to get my own doctorate in the fall. At first when I heard this, I rolled my eyes so hard they almost flew out of their sockets. I like Kanye West's music enough, but I'm no super fan. I'm not directly affiliated with the School of the Art Institute, but I'm close with many who are. I usually avoid tabloid press, but the honorary degree rumblings piqued my interest when I noticed the art blogs picking up the story and running with it. Then my Facebook feed lit up. I read countless responses from people defending the decision, deriding it, or simply questioning its veracity. Even while writing this, my opinion changed several times. Regardless, the whole issue seems to have hit a nerve amongst artists, and certainly the art community in Chicago.
Why is this? What is it about Kanye West and the School of the Art Institute that we feel this kind of immediate gut reaction? Why the vitriol? How can we approach this critically, getting to the heart of the real crisis here—that is, if there is one at all?
Here are a few of preliminary questions I asked myself and quickly dismissed:
Q: Does an honorary doctorate mean the same thing as a "regular" doctorate?
A: Of course not. Next.
Q: Does it matter than West never went to the School of the Art Institute when he was a Chicagoan, but instead went to the American Academy of the Arts and was—supposedly—a Columbia College Chicago dropout?
A: Not at all. (Besides, aren't we all supposed to be applauding successful people who self-identify as dropouts? Bill Gates has an honorary doctorate from Harvard, and he dropped out sometime around 1975.)
Q: Is what Kanye West does "art"?
A: Maybe—Yes—No—ugh, are we still asking these kinds of questions?
Q: Should an institution that does not grant doctorates be able to confer honorary doctorates?
A: Why not? If it's an honorary award, any institution should be able to confer any damned award they want. (Again: an honorary doctorate does not make one a PhD.)
The tradition of giving honorary doctorates has been around for a very long time, at least as long as the institutional convocation ceremony turned into an opportunity to invite prestige guest speakers. Many public figures have been awarded honorary doctorates for any number of reasons. The School of the Art Institute has in fact awarded many honorary degrees; last year's recipients were Theaster Gates, Ellen Sandor, and Franz Schulze. Gates, of course, is a well-known Chicago-based artist and educator, and Sandor and Schulze are both Chicago-based and heavily associated with SAIC. Many of the higher-profile past recipients have some sort of Chicago connection, or had even attended SAIC: for example, Apichatpong Weerasethakul (director of Uncle Boonmee Who Can Recall His Past Lives) received an SAIC MFA in 1998; Gahan Wilson was born in Evanston; Eric Fischl worked at the Museum of Contemporary Art as a security guard in the 1970s; Jeff Koons also attended SAIC before moving to NYC to become a commodities broker. However, not all honorary recipients are affiliated with Chicago or the Art Institute at all: Patti Smith, for example, is most associated with New York (have you read Just Kids yet? You have to read it). Yoko Ono's closest Chicago connection is that she headlined the Pitchfork Music Festival in 2007.
So why is Kanye West different? He has a strong Chicago connection. He is a wildly successful recording artist. He's shown himself to be a fascinating figure in the visual arts, to say the least. Clearly it's not so much that West's work isn't worthy of recognition, but seems to be an issue of what he represents. It brings up some really interesting questions regarding trends and kinds of art practice, particularly the business of art versus the more locally-recognized radical politics of social practice that begins in so many graduate programs. It brings up some interesting comparisons between the practices of more recent honorary recipients—Gates et al.—and the multifaceted work that we've seen from West.
What West represents is certainly not a social practice or radical politics—he's pretty clear, or clear in that he is so very, very unclear—that he is largely uninterested in social issues. In the same interview as his declaration that he is receiving the honorary doctorate, he states about race,
"Racism is a dated concept. It's like a silly concept that people try to touch on to either… to separate, to alienate, to pinpoint anything… It's stupid. The real true freedom isn't in the words."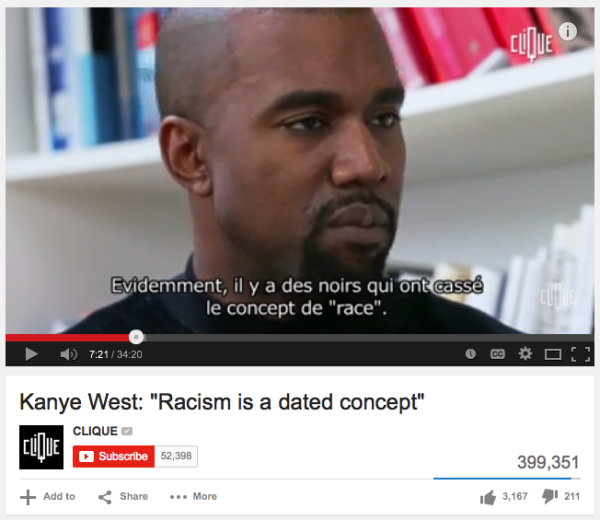 Many have read that statement as being far too flippant about race. But should we pillory West for his reaction to conversations about racism? It is old-fashioned. It is embarrassing that we still have to talk about it. And, yeah, it is stupid—not because race doesn't exist, or that it isn't still an incredibly embattled and complicated issue in America, but because racism as a concept is itself is a shorthand that allows us sidestep conversations about alienation and segregation. Kanye West is tired of talking about it, and doesn't want his work simplified in such a manner. Can you blame him?
Is this dismissal of racism part of the problem? Is it because West refuses to become an advocate, a definite voice against racism, and instead dares to focus upon a more autobiographical practice, that he is so often defined as self-absorbed and vapid?
Perhaps there is something in the fact that West is still relatively young, and often taken to task for being without the sort of self-reflection that seems to come with age. Perhaps it's because he announced the degree conferral himself before it was announced officially, and in that announcement, seemed to intimate that he feels he deserves it. Perhaps he didn't seem humble enough.
Perhaps it's because he's black.
Perhaps it's all those things, and because he's black.
Since many who are better equipped than I have taken on the issue of Kanye West and race, I propose that we not make this a question about him, his work, or the fact that he may be receiving an honorary degree—besides, if you were offered an honorary degree, would you say no?—and instead interrogate the motives of the honorary degree-granting institution. How/why should an art institution confer honorary doctorates, and what does that mean symbolically for the institution? And more importantly, what values and attributes does this privilege, and who does it privilege?
In shifting the attention from West to SAIC, here are a few more specific questions I propose we focus upon in future discourse as the 2015 commencement approaches:
1) How are people of color included/excluded by an institution that is known both for its art and for its prohibitively high tuition?*
2) Why give an honorary award to such a high-profile person of color? Is this honorary award in addition to, or in the place of, making institutional strides toward improving diversity in its student population?**
3) How does such a high-profile awardee persuade or dissuade matriculation and/or individual and corporate donation?
4) What communities/hegemonic structures does/should an art institution actually serve?
5) What does the conferral of honorary degrees mean for art institutions in general, and does this have any real impact on art education, practice, and discourse?
In the meantime, I'll be over here, listening to Graduation.
---
* Undergraduate tuition for SAIC, as of Fall 2015, is $43,140 for the year.
** The Fall 2014 enrollment statistics, according to SAIC's own website, are as follows:
American Indian or Alaskan Native 0.4%
Asian 11.2%
Black or African American 3.3%
Hispanic or Latino 7.8%
White 42%
Multiethnic 2.4%
Race/ethnicity unknown 3.6%
1. Weird Telephone, Only Dials One Number at The Nightingale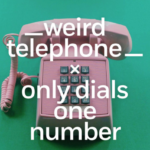 Presented by VGA Gallery.
The Nightingale is located at 1084 N. Milwaukee Ave. Event Saturday 5-10pm, auction at 7pm. $5.
2. Our Debt, Your Debt at FLATspace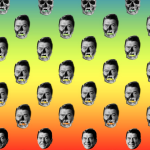 Work by William Schweigert.
FLATspace is located at 2233 S. Throop St. Reception Friday 6-10pm.
3. BEING ESSEX FLOWERS at ADDS DONNA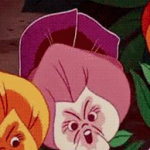 Work by Justin Berry, Phillip Birch, Amanda B. Friedman, Heather Guertin, Tatiana Kronberg, Joshua Smith and Lizzie Wright.
ADDS DONNA is located at 4223 W. Lake St. #422. Reception Sunday 1-4pm.
4. View With a Room at Heaven Gallery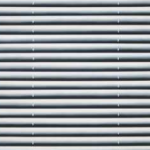 Work by Mika Horibuchi and Dan Rizzo-Orr.
Heaven Gallery is located at 1550 N. Milwaukee Ave. Reception Friday 7-11pm.
5. Spine Crack Transfigure at Roots & Culture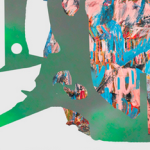 Work by Daniel Luedtke and Ben Seamons.
Roots & Culture is located at 1034 N. Milwaukee Ave. Reception Friday 6-9pm.