1. Liminal Portraits at Co-Prosperity Sphere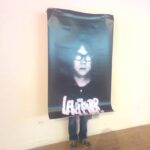 Work by the Optics Division of the Metabolic Studio.
Co-Prosperity Sphere is located at 3219 S. Morgan St. Reception Friday, 6-10pm.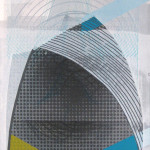 Work by Kristina Paabus.
Fernwey is located at 916 N. Damen Ave. Reception Friday, 6-9pm.
3. Activate: Nightbloom at Sullivan Center Alleyway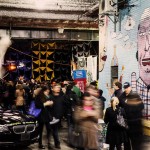 Johalla Projects and Chicago Loop Alliance present work by Jeffrey Michael Austin, Elizabeth Cronin of Asrai Garden, Heather Gabel, Andrea Jablonski, Johnny Decker Miller, Lauren Payne, Suzy Poling and Charles E. Roberts III.
Sullivan Center Alleyway is located on Monroe St. between State St. and Wabash Ave. Reception Friday, 5-10pm.
4. The Raft of the Medusa at Rational Park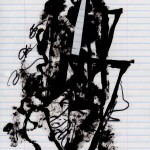 Work by Dan Kestler.
Rational Park is located at 2557 W. North Ave. Reception Friday, 7-11pm.
5. Primal $ympathy at Galerie Fledermaus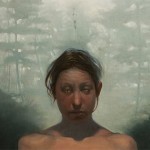 Work by David Abed.
Galerie Fledermaus is located at 2136 W. North Ave. Reception Friday, 6-9pm.
Soho is empty of shoppers on a Sunday morning, and as I walk leisurely with Andrew Blackley through the intersection of Prince and Broome Street, we stop in front of the Pleats Please boutique window. Few pedestrians carry either gym clothes or paper coffee cups past us. We appear to be the only window shoppers. The windows contain featured items of the collection: micro-pleated baby blue pants, tops, and tunics as well as a nude backpack. As described, all articles of clothing in the store are pleated. Issey Miyake's line of clothing never wrinkles, though permanently folded.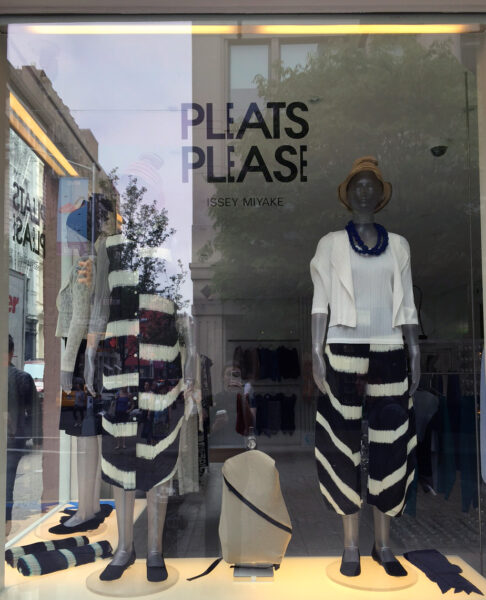 Andrew: I love the backpack.
Erin: Is this a bag you have been coveting?
Andrew: It is a new addition to the window. This is a pleated bag, and it has this really fabulous fold in it that reminds me very much of bread-making as well as glass-blowing, but as it also reminds me of larvae, it does not stink of artisanal. I like things made in factories.
Erin: And it's collapsable.
Andrew: In this window, I was noticing something really interesting, which is: look how these pants are on this hanger.
Erin: They are precariously balanced there.
Andrew: They are perfectly, precariously balanced. To the point – how would you describe this effect?
Erin: It's affected by tension.
Andrew: I know, but there's no drawstring. So it's a perfect amount of elastic against the side of a corner of a hanger.
Erin: It's very touchy.
Andrew: It makes me nervous in a way that's really attractive. I was also noticing this line right here. I would say the line is 11 inches down from the waist.
Erin: Mid-thigh.
Andrew: Mid-thigh. You wouldn't say it's a pocket, would you?
Erin: No, it's not functional.
Andrew: The pleats hide a lot of things.
Erin: Although they also form a deformation in a person's body. The cuts of the shirts are unflattering. They give extra armpit or drooped breasts or too-high waists.
Andrew: I am really drawn to this blue color, and I am interested in this porcupine quill design. And I was also noticing these necklaces. I was curious about what was inside of the fabric necklaces, and how far they could stretch.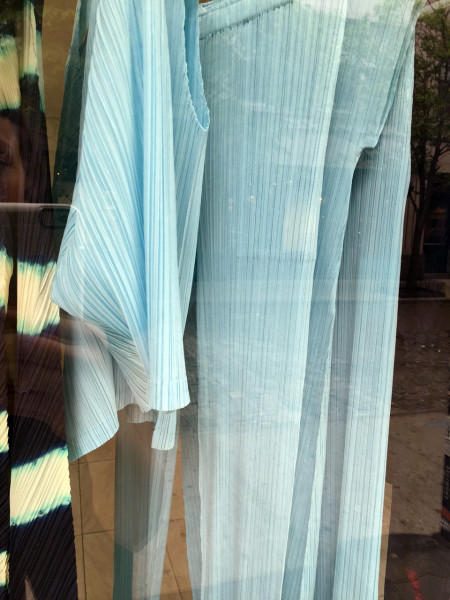 Erin: I think the necklace has its limits. Do you window shop often?
Andrew: Only at this store, actually. As I walk east on Prince, I have the opportunity to look into the window. The north-facing window is never as satisfying as the west-facing window.
Erin: Do you think you want things more over time, passing the window again and again and again?
Andrew: Yes, but they always change the display at the point I really want something.
Erin: I don't really desire things window-shopping, looking through windows.
Andrew: Do you desire them when you put them on?
Erin: Yes.
Andrew: Would you wear this dress?
Erin: I'd wear it for a couple of days. It's a phase dress.
Andrew: What does that mean?
Erin: It means that, much like my outfit right now, I'm obsessed with it short-term. I have a phase with it. Do you have phase items?
Andrew: I try not to. I try to wear the same kind of clothes…
Erin: You're loyal.
Andrew: Yes. I might have a loyal outlook on life.
Erin: Is that part of your interest in working on or with specific artists? Out of a loyalty to them?
Andrew: That's an interesting question. I think the answer is "Maybe." I'm curious to know what I am loyal to.
Erin: For instance, you spend your professional life working in archives. Are you interested most in the artist or most in working in an archive?
Andrew: I'm interested most when the archive represents a fundamental core of the work; when the work continues to exist over time. When something continues over time, it also changes over time. I'm interested in archives that are primed, that are ready to be used.
Erin: Ideas spoken through material.
Andrew: Yes. And I'm most interested when language is involved with art and archival matters.. So loyal…Do you think I'm loyal?
Erin: I think of the art world sometimes as a series of formed alliances and formed aversions. That might be part of the reason people are involved in it.
Andrew: Although I don't remember who said it, or in what context, I read that the art world is the only sector in which you only seek recognition from the people that you already recognize. And I think that's what you are saying? I think it can be clan-based. Like "these are my people" and we all share similar ideas, but I think the hierarchies of that are always changing.
Erin: New people are introduced, or other people are shifted.
Andrew: Are you loyal?
Erin: I have passing loyalties. Speaking of loyalty, are you susceptible more to trend that comes through fashion or trend that comes through art?
Andrew: I don't think that I apply fashion trends to myself. With art though, I'm mostly interested in art of a generation prior to mine. And so I do have this luxury of being slightly removed from the immediacy of the contemporary art of my peers. Can you help me with a trend in contemporary art? What is one?
Erin: There's always this trend of adolescence I think. Adolescent painting, making things like a child.
Andrew: I think there's this trend of bad painting, but it's so practiced, so capable. None of it is actually even bad. It's skilled and therefore it means nothing. It never has and never will until it's actually going to be bad. That would be a trend that I could live with.
Erin: Wallpaper has also been a trend.
Andrew: I went to see the Bob Gober show, and I think the wallpaper is phenomenal and important.
Erin: Beautiful. However, that came before this trend of wallpapers.
Andrew: Do people just want to be Bob Gober? I can understand why one would.
Erin: People are showing recognition of Gober.
Andrew: Diedrich Diederichsen wrote – I don't know the intricacies of the essay at this point this morning, so don't quote me – of a profound narcissism in today's artists. It's not even able to be Oedipal. It's a significant block of self-involvement that actually prevents them from accessing the Oedipal. If someone was making wallpaper, and they wanted to capture or thread Bob Gober, they're too wrapped up into themselves to acknowledge that he made it and what that may have meant.
Erin: Perhaps there is a surge of self-confidence, or over-confident making, similar to listening to over-confident rap. Everyone listens to rap because it's a power anthem.
Andrew: I listen mostly to Prince, and also Michael Jackson and Janet Jackson, and Prince has a supreme and magnificent confidence that is real.
Erin: That is god-like.
Andrew: He makes the game. He is the context. He is the figure and the ground of his confidence. No other person exists. There is only Prince.
Erin: I am a sponge in a lot of ways. I am a sponge person. When it comes to music, I take on the tastes of other people.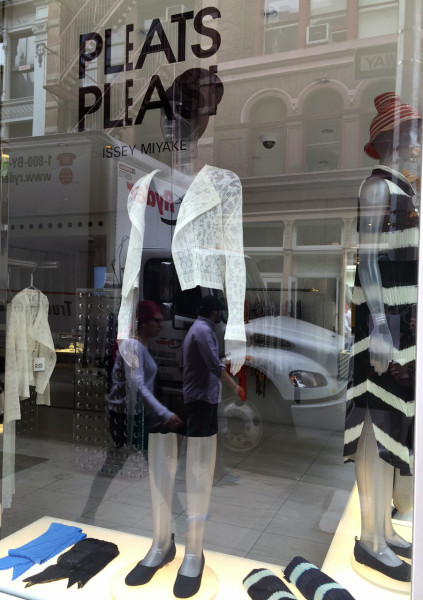 Andrew: That's what Pleats Please is all about.
Erin: A sponge?
Andrew: A little bit. It's spongy, it's active, it's not active. Can you be loyal and have phases? Another recent phase is fabrication. What are your thoughts on that?
Erin: Do you mean making a fake version of something that looks real? Like a Robert Gober leg?
Andrew: Or making something with a high level of finish. Shiny new things from a fabricator. I went to David Zwirner yesterday and saw the Kusama show. The paintings are phenomenal. There were also these sculptures of gourds and pumpkins made of chrome. I prefer the paintings.
Erin: Because they are hand-touched?
Andrew: I like people making their own things. Or if things are fabricated, I'm interested in why and how they are fabricated. Why do artists make fabricated objects instead of making factories? Of course, we are all our own fabricators, even if we are painting and drawing on a piece of paper.
Erin: Fabrication suggests that multiple people could have made the fabricated object. Ultimately, an artist is distinguished by the viewer's ability to recognize that a particular artist made the work versus another artist having made it. Are you interested in an artist who has a through-line of thought running through all of their work?
Andrew: I think yes, but that need not be uniform. I think it's really interesting when something made today and something made ten years ago at first appear antithetical. I really believe in contradiction actually. And change. I also believe in lies. And experiments. I think those are really important things. Many people in the world are unwilling to be contradictory.
Erin: This is slightly backtracking to speaking about archives again, but – I'm thinking of your conference, exhibition, and writing around Keith Haring, your work at the Felix Gonzalez-Torres Foundation, and the exhibition "Not only this, 'but new language beckons us'" that you curated from and alongside archival material from the Fales' downtown collection at NYU – do you equate preservation with curating?
Andrew: I don't really know if I've curated an exhibition. How would one know? I know I've organized things. What do you mean by preservation?
Erin: You are bringing archival materials to the surface.
Andrew: I think that there is a really important position to be taken that is not exactly preservation, or conservation, but about providing a context or an environment for certain histories or concepts. In short, I'm providing context for myself insofar as I'm a person in the world working with things that I'm invested in. It's not about facilitation or organization. Maybe it is more about maintenance.
Since 2009, The Pfister Hotel in Milwaukee has sponsored a year-long Artist-in-Residence program. The selected artist sets up their studio in a glass-walled room on the ground floor of the luxury hotel, and guests are encouraged to observe and engage with the artist as they work. The 2014-2015 Pfister Artist-in-Residence was Niki Johnson, a multi-media sculptor and curator. The body of work Johnson developed during the residency was largely one of ceramic and mixed-media sculpture inspired by a selection of fairy tales. These drew from both from the Brothers Grimm and Hans Christian Anderson, focusing on Snow White, Little Red Riding Hood, Cinderella, The Princess and the Pea, Rapunzel, and Thumbelina.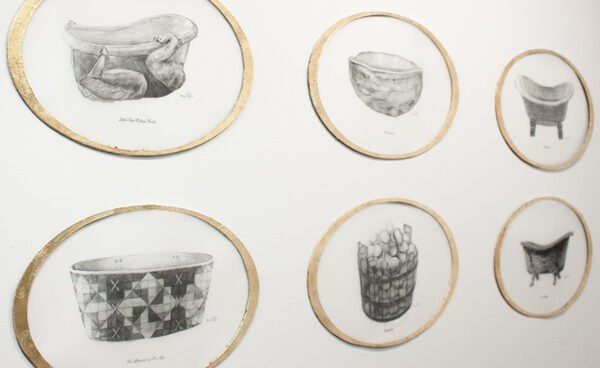 The studio space, in addition to functioning as both an artist's studio and a fishbowl for observers, also serves as a small gallery space, displaying finished works alongside those in-process. A series of images, black and white illustrations framed in gold, showed designs for six sculptural tubs created in response to each of the fairy tales. Two of the tubs, Tether (inspired by Snow White) and Lather (Cinderella), were present in the studio during my visit. Each Artist-in-Residence at The Pfister leaves an artwork behind as a contribution to The Pfister's permanent collection, and Tether was Johnson's legacy piece. It is a small tub—about the size that would accommodate a young child being read fairy tales— hand-pressed in terra cotta clay. The outside is a vivid red with gold patterning, and lined in places with cracks of gold reminiscent of kintsugi, the Japanese practice of fixing broken pottery with metallic lacquer. The interior is lined with feathers, fur, and snakeskin. The various colors, textures, and patterns evoke a certain sumptuous that feels appropriate for a luxury hotel.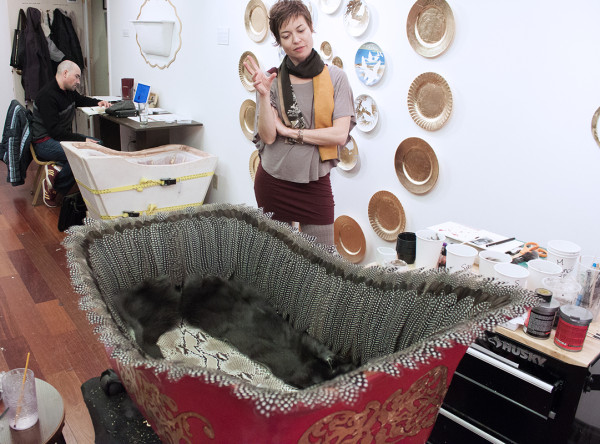 Also on display were Nest Egg, a series of altered commemorative plates making extensive use of gold leaf to create the silhouettes of birds in various natural settings, and Drop/Let, an arrangement of porcelain balloons painted in pink, white, and gold, created for the Susan G. Komen Foundation's The Pink Balloon Project. Somewhat of an outlier is the piece Laid Bare, a found late-19th-century chaise lounge elaborately reupholstered with expired French condoms.
Johnson's body of work, however, was not exactly what brought me to Milwaukee from Chicago for a weekend this spring. In lieu of a standard wine-and-cheese reception or exhibition, Johnson chose instead to close out her residency with a day-long symposium. (There is somewhat of a precedent for putting a twist on the closing reception; fiber artist Timothy Westbrook turned his Pfister reception into a runway fashion show in 2013.) The event was called MarKEt/FORWARD and designed as the first act of MarKEt, a new non-profit she is developing with Kayle Karbowski. MarKEt (a blend of the Milwaukee abbreviation MKE and the art market) is described in its mission statement as follows:
"MarKEt is a Milwaukee based non-profit that fosters growth in the Milwaukee art scene by establishing a platform for new opportunities, education and professional development for the self-made artist. Sparked by the Midwestern DIY ethic, MarKEt aims to connect Milwaukee's institutional, entrepreneurial, and financial communities, by working with established non-profits and commercial entities to create grassroots alliances."
This text is largely aspirational, as MarKEt has only just come into existence, but having spoken with Niki Johnson I find it unsurprising that she wants to take on this kind of community organizing. One gets the impression that there is a parallel universe in which she is some kind of guru: a motivational speaker, a cult leader, a brilliant military captain. She speaks articulately, giving thorough, thought-out answers to spontaneous questions as if she had some vast internal text she could draw on at any moment. "I'm not trying to run this town," she said at one point. She was smiling, but her voice was serious.
After arriving in Milwaukee the night before the symposium, I spoke with both Johnson and fellow arts writers in town for the event (James Pepper Kelly for ArtSlant and Kate Sierzputowski for Newcity). The conversation was lively, but by the end of the night I was very still very unsure what to expect; there was a lot of enthusiasm, but not a lot of specificity. Unfortunately as the symposium itself got underway, I found myself underwhelmed. Overall I was far more interested in Johnson's artworks and personal conversation than in the content of the symposium. I found myself wondering, fairly ungenerously, how someone who makes such compelling objects and speaks so charismatically could create an event I found mostly tedious.
Over the course of the day, however, I kept reaching the same realization: I was somewhat disinterested because this event was not for me, which is not necessarily a negative. As a glance at the event's graphic design or the Power Point styles of its presenters could tell you, this symposium was not slick, and its contents not especially groundbreaking, but it was serving its intended audience. It's right there in the mission statement: MarKEt is for the Milwaukee-based, self-made artist. As someone with a couple of art degrees and a life entirely lived in the orbit of the three largest American cities, this symposium was not designed with me in mind. And that's fine: perhaps too much of the art world is designed for someone (well, a man) coming to it with that perspective.
"Grant Writing Unmasked" with Melissa Dorn Richards, the first presentation after introductory remarks, was particularly unexciting to me, not because what she was saying was off the mark, but because it all seemed so obvious. Talking points included many basics: look at where a granting organization gets their funding and what projects they have funded previously; have someone else look at your application; imagine being on the other side of the table. But when I looked around the room, I saw an audience of people listening carefully and diligently taking notes. It was heartening. I'd been under the misapprehension that most people were in the same boat as me: I know what I need to do to apply for a grant, because resources about that information are all around me, but I'm disorganized, or lazy, or afraid of failure. But here is an artistic community that seems really eager for this kind of information, especially when it comes to Wisconsin-based resources like the Funding Information Center at Marquette University.
The presentation highlight for me was "Manufacturing Creativity" with Reginald Baylor, a Milwaukee-based artist working in a variety of media, and the 2009-2010 Pfister Artist-in-Residence. He spoke about how he turns to the music industry, the tech industry, and the sports industry, rather than the traditional fine art market, for inspiration in doing business. The art world, he asserted, should take a lesson from hip-hop; we can be more like Russell Simmons. "Suburban homes," Baylor told us, are "the best museums," urging us to acknowledge that there is a larger art market than that of exclusive galleries and collectors. He is interested in 200,000 buyers of his work, not 5—"I don't think I love my work enough if I only want five people to have it." In service to this kind of accessibility, Baylor sells his work out of his open studio, seeking to create an experience for his audience that is inviting rather than intimidating, more garage sale than gallery auction. His talk was an enjoyable reminder that there are infinite options when it comes to structuring the business of being an artist, and that it's wise to assess those choices in light of your audience and goals, rather than pursuing one standard prescribed model of artistic "success."
Overall, while MarKEt may not be as compelling to a Wisconsin outsider as Johnson's personal artistic practice, it seems to have the potential to be a valuable addition to the Milwaukee art scene. Smaller American cities are often undersold, with the talented and ambitious encouraged to emigrate to the nearest hub and join the fierce competition for big city resources if they wish to succeed. But Milwaukee is, of course, not merely a satellite of Chicago (which is itself often [mis-]represented as dwelling under the shadows of New York and Los Angeles), but its own site of cultural production, with its own aesthetics and values. If the receptive audience of MarKEt is any indication, the Milwaukee art community is one hungry for passionate, locally-focused organization.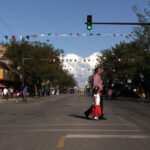 Work by Lorelei Stewart and featuring artists Marianne Fairbanks, Fultonia, 96 Acres, Jason Lazarus, Cauleen Smith, Jan Tichy, and Amanda Williams.
Gallery 400 is located at 400 S. Peoria St. Reception Friday, 5-8pm.
2. Song of the Summer at Roman Susan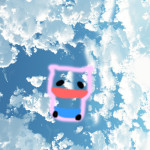 Work by Maddie Reyna.
Roman Susan is located at 1224 W. Loyola Ave. Reception Friday, 6-9pm.
3. Oh! Oh! Oh! at PeregrineProgram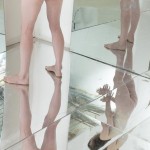 Work by Kelly Kaczynski.
PeregrineProgram is located at 3311 W. Carroll Ave. Reception Sunday, 1-4pm.
4. A House of Dust at Heaven Gallery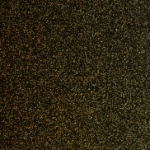 Work by Marissa Lee Benedict and Phil Peters.
Heaven Gallery is located at 1550 N. Milwaukee Ave. Reception Friday, 7-11pm.
5. Láldish at Ordinary Projects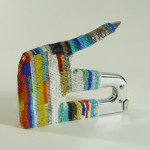 Work by Noelle Garcia.
Ordinary Projects is located at 2233 S. Throop St. 5th Fl. Reception Saturday, 6-9pm.
Everything is fucked.
We're all so busy burning the land and boiling the sea that the new Mad Max movie looks less like an escapist fantasy and more like a preview of what the world's going to look like in a generation or two. The huge populations of the developing world are pushing their way towards a standard of living defined by the industrialized nations of the west, following a path through massive deforestation and consumption of fossil fuels towards a consumer utopia that is absolutely unsustainable, but also irresistible. While the version of Chinese cuisine exported by its emigrants is a global favorite, in China itself gastronomes can't seem to find satisfaction without boiling dogs alive or cutting the fins off sharks to allow them to slowly bleed to death as they circle like the Bismark, unable to swim, to the bottom of the dying oceans. The oceans, of course, are filled with plastic, swept up by ocean currents into massive constellations of plastic particles that, if this were a Neal Stephenson story, would be aggregated into a massive, floating, plastic city, but in the real world end up breaking down into toxic chemicals that poison the waters and enter the food chain. Tiny pieces are ingested by microorganisms and end up in your sashimi; larger pieces choke the guts of albatrosses, killing for example one-third of the albatross chicks born on Midway Atoll.
Cops keep killing people. Or raping them.  Or both.  (Courtrooms aren't safe either.)  While there's some heavily agenda-driven debate on the demographics of the victims of police violence, the basic facts seem to be that while the majority of Americans killed by the police are white, this is because 63% of Americans are non-Latino whites, and for a single individual having an interaction with law enforcement, the odds of being killed by the officers is much greater for a non-white civilian (four times worse, says one study). Racism certainly exists within police forces, but even without it, the combination of a frustrating and dangerous profession, deadly weapons, and a near-impunity created by a culture of corruption, coverups, and silence would be enough to guarantee the regular recurrence of unjustified killings of civilians by law enforcement. Nobody knows how many Americans are killed by the police each year. There are 18,000 or so law enforcement agencies in the US, and they aren't required to compile their data on officer involved shootings. Of course, they don't want to do so. They don't want to be subject to the scrutiny that would challenge the power which they enjoy. And power corrupts. It is known.
Understandably sick of being killed by the police, some people have been taking to the streets in protest, others in riot. The peaceful protests are cheerfully ignored by those in power, while the violent riots are condemned, though the events in Baltimore showed that if you burn the heart of your city to the ground, you can at least provoke the cops into putting on a puppet show of justice, charging the officers responsible for the death of Freddie Gray with murder…and then releasing each of them on bail less than that set for a single rioter. (Although this fact is perhaps less damning than it seems on the face of it; the officers aren't likely a flight risk, and have much to lose by running rather than fighting the charges in court.) And they even fucked that up.  I'm not sure whether to take it as a sign that things are getting slowly better, or that they don't change at all, when I was reminded that 45 years ago as of yesterday, National Guard troops killed four students at Kent State in Ohio. Two were protesting the Vietnam War, the other two were walking to class when they were killed.
Of course, not all cops are bad cops, and we should be grateful to those who perform this vital service. It was a traffic cop who gunned down a pair of would-be jihadis, attempted mass murderers armed with potentially very lethal rifles. The previously seemingly-paranoid fears that Islamic extremism is coming to the United States have been replaced by a grim realization that it is already here. The Muslim fanatics were attempting to shoot up a convention putting on a "draw Muhammed contest," which can be interpreted either as a militant defense of freedom of expression, or as an intentional provocation of exactly the kind of violent response that it got. The organization putting on the event is the American Freedom Defense Institute, which sounds like either a fictional group from Team America: World Police, or like a new euphemistic name for the School of the Americas. They have been described as a hate group (by the controversial and extreme Southern Poverty Law Center), and certainly aren't shy about their criticism of Islam and their defense of Israel. Whether they are in fact anti-Muslim or are instead merely opposed to extremist violence, the group's views are Constitutionally protected speech. Even if the contest was actually intended to provoke just this kind of attack, it's perfectly legal to hunt over bait in Texas if you're hunting feral pigs. Certainly when I was growing up, no matter what my kid brother did to provoke me, if I ever hit him, I was the one to get in trouble, not him. Ironically it's the same strategy used by Palestinian protestors, getting kids to throw rocks at Israeli soldiers to provoke the soldiers to shoot at them so they can point out to the world how brutal the Israelis are. It's a dick move, but it works.
Of course, if Islamic extremist terrorists are finally putting the tip into Lady Liberty, the Muslim-majority world has been getting it head, shaft, and balls for a while now. It's regrettably understandable that some, seeing the horror of the Islamic extremists, come to treat Islam as synonymous with evil, but in fact most of the victims of Islam extremists are their fellow Muslims. Every day it seems, Da'ish comes up with some new horror even more fucked up than the last: throwing homosexuals in Iraq to their deaths from tall buildings, then burning a captured Joradian pilot alive by roasting him in a cage, and decapitating just about anybody they can get their hands on. Also, they fuck goats. And donkeys. But only when they aren't being provided with enough sex slaves from among the local population.
There's no happy ending here, no feel-good wrap-up to make the absolute horror of the world a little more tolerable. There's nothing to do but look for some nepenthe to dull the sensation, to feel it a little less. Maybe you drink, because, as Bukowski put it, "When you drank the world was still out there, but for the moment it didn't have you by the throat." Or you go to the movies. And then, just trying to hide in the dark and forget it all of a couple of hours, you get all bent out of shape because Iron Man cracks a weirdly anachronistic rape joke. Because it's impossible to have any sense of perspective in this world of fire and death, impossible to ignore the fact that when you stub your toe on the way to the gas chamber it still hurts.