Audio clip: Adobe Flash Player (version 9 or above) is required to play this audio clip. Download the latest version here. You also need to have JavaScript enabled in your browser.

download



Terrain Radio, let the babble begin!
Interviews with… Faheem Majeed, Aram Han Sifuentes, Sabina Ott, Sarah Beth Woods, and Kate McQuillen
And assorted nonsense and babble with guest hosts Tom Burtonwood and B@S editor Dana Bassett.
Here is a few maps of the little neighborhood happening that has gone global.
Audio clip: Adobe Flash Player (version 9 or above) is required to play this audio clip. Download the latest version here. You also need to have JavaScript enabled in your browser.

download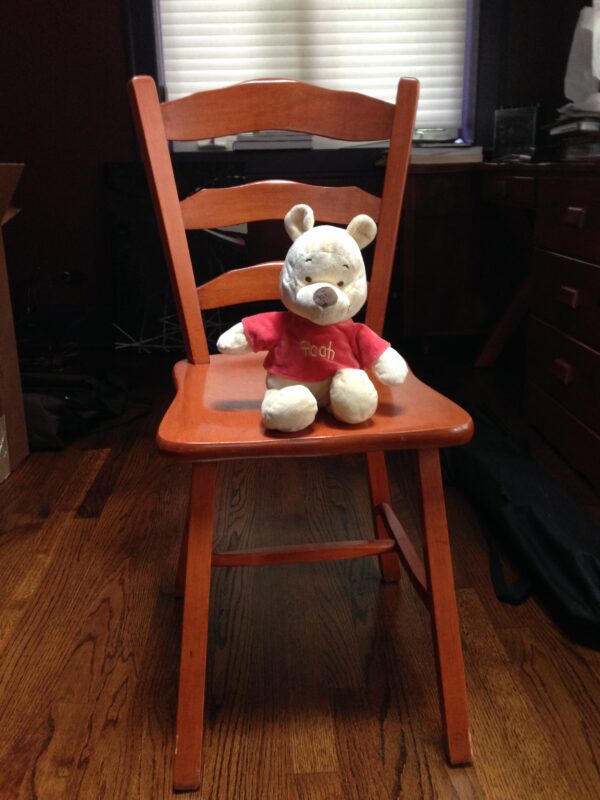 This week: TEN YEARS MAN…TEN YEARS!! This week we bid a sad farewell to our good friend James Elkins who has told art history "It isn't you, it's me, but at this point in my life I feel like I can't be tied down to a genre, I need to be free to see other modes of writing." Yes, it is true Art, he sat down for our interview and said ""you don't have Elkins to kick around any more, because, gentlemen, this is my last press conference."
Now wait. That was Nixon. Whatever. Anyways, James Elkins, super brilliant guy, most frequent guest in the history of Bad at Sports, returns again to tell us what comes next for him in his merry adventures.
Audio clip: Adobe Flash Player (version 9 or above) is required to play this audio clip. Download the latest version here. You also need to have JavaScript enabled in your browser.

download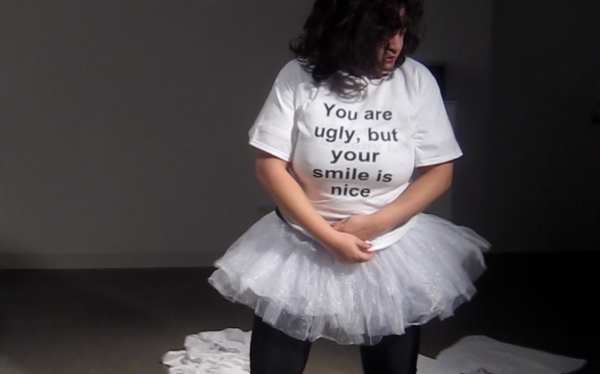 This week: The return of the The Amanda Browder Show! we talk with artist Katya Grokhovsky from her exhibition/residency at Soho20 in NYC. We talk about her work, performance as a medium, artist as curator and her discussion panels surrounding feminism, and the contemporary art world.
www.katyagrokhovsky.net
http://katyagrokhovsky.tumblr.com/
http://feministurgent.tumblr.com/
http://soho20gallery.com/opportunities/artist-in-residence-studio-program/
Katya Grokhovsky is an interdisciplinary artist, curator, educator and organizer, whose work deals with issues of alienation, gender politics and migration. Grokhovsky holds an MFA from the School of the Art Institute of Chicago (2011), a BFA from Victorian College of the Arts, Australia (2007) and is a recipient of numerous fellowships, residencies and awards including SOHO20 Chelsea Gallery Residency (2015), BRIC Media Arts Fellowship (2015), VOX Populi AUX Curatorial Fellowship in Performance, Philadelphia (2015), New York Studio Residency Program Visiting Artist (2015), Residency Unlimited (2014), Kimmel Harding Nelson Center for the Arts, (2014), Saltonstall Foundation for the Arts (2013), NARS Residency (2013), Santa Fe Art Institute Residency (2012), Watermill Center Summer Residency (2011), Dame Joan Sutherland Fund Grant (2013), Australia Council for the Arts ArtStart Grant (2013), NYFA Mentoring Program for Immigrant Artists (2012), Chashama space to create grant (2012).
Her work has been exhibited in venues such as Lesley Heller Workspace (2015), Judith Charles Gallery (2015), Dixon Place (2015), Spring Break Art /Show (2015), EFA Project Space (2014), HERE Arts Center (2014), Art in Odd Places NYC (2014), SAW – Storefront Art Walk Bay Ridge (2014), Gateway Project (2014), A.I.R Gallery Projects, Governor's Island (2014), Amelie A. Wallace Gallery, SUNY College (2014), Panoply Performance Lab (2014), New York City Center Lobby Projects (2013), Galerie Protege NYC (2013/14), IDEAS City, New Museum (2013), Gallery Affero (2013), Movement Research Festival (2012), Chashama (2012), Ukrainian Institute of America (2012), Grace Exhibition Space (2012-14), The Franklin (2013), Antena gallery (2013), Defibrillator gallery (2011/13), Bus Projects (2012), Heaven gallery (2010), amongst many others.
Details for image: Katya Grokhovsky, One Fine Day, 2014. photo Yan Gi Cheng
Audio clip: Adobe Flash Player (version 9 or above) is required to play this audio clip. Download the latest version here. You also need to have JavaScript enabled in your browser.

download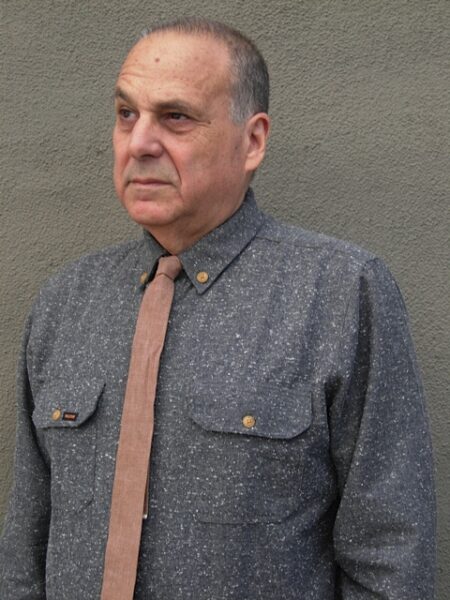 This week, Brian and Patricia (and her stealth interns) talk shop and the sublime with Renny Pritikin, Chief Curator of the Contemporary Jewish Museum, in San Francisco. Currently on view at the CJM is Night Begins the Day: Rethinking Space, Time, and Beauty, which tackles fear and awe, time and frailty, and the limits of seeing in our age of technological innovation.
Audio clip: Adobe Flash Player (version 9 or above) is required to play this audio clip. Download the latest version here. You also need to have JavaScript enabled in your browser.
This week things get crazy. We check in from inside the Cultural Center with Tracie Hall and Amy Mooney. Together we look into the heart of the building, the city, and explore the legacy of Archibald Motley.
This weeks show is dedicated to Paul Woodrow. Our hearts go out to his family.
Motley's show is still up. Go check it out.
UPCOMING EVENTS
August 6th, 6:00-7:00 pm, Chicago Artists and Authors Respond to the Art of Archibald Motley: Cándida Alvarez
Chicago Cultural Center, 78 E. Washington, Sidney Yates Gallery, 4th Floor North
For this series of informal gallery talks, Chicago artists and authors are invited to reflect on how this modern master influences their own work. Painter Cándida Alvarez will join art historian Amy Mooney in a conversation about the space, form, and meaning in the paintings of Motley as well as her own large, abstract canvases.Presented by Columbia College Chicago in collaboration with the City of Chicago's Department of Cultural Affairs and Special Events as part of the ongoing city-wide cultural program, The Art of Archibald Motley: Connect, Collaborate, & Create. Learn more about the dynamic ways that our faculty, staff, students, and community at large has engaged the themes, innovations, and vision of this African American Chicago painter at colum.edu/motley
Sunday, August 16th 4:00-6:00 pm: Archibald Motley and the Matter of Film, Part III
Chicago Cultural Center, Claudia Cassidy Theatre, 2nd Floor North
In partnership with the Chicago Cultural Center and Columbia College Chicago, Black Cinema House is proud to present Archibald Motley and the Matter of Film, a three-part film series that complements the Archibald Motley: Jazz Age Modernist exhibition at the Chicago Cultural Center and explores how the formal and thematic concerns of filmmakers from the 1920s-1940s; including uses of light and color; images of city life; and portraits of race, align with the formal and thematic endeavors of the painter Archibald Motley. Curated by Dr. Romi Crawford (School of the Art Institute and Co-Chair of the Chicago Film Archives), each event consists of a screening followed by a brief response by a local filmmaker, artist, or scholar. The first two installments of this series will take place at Black Cinema House, while the third and final screening will be held at the Chicago Cultural Center and also in collaboration with Chicago Film Archives.
Part III: The Matter of City Life will include:
Manhatta (Paul Strand and Charles Sheeler, 1921)
An experimental film comprised of 65 shots, which evoke the progression of a day in New York City;
Études sur Paris (André Sauvage, 1928). Considered a "city symphony" film of Paris in the 1920s. It offers a poetic and experimental portrait of the city;
Bronzeville selections from the Don McIlvaine Collection (In collaboration with Chicago Film Archives). Short film clips shot by Chicago artist and muralist Don McIlvaine featuring scenes from the city of Chicago still under development.
Originating at the Nasher Museum of Art at Duke University, Archibald Motley: Jazz Age Modernist was curated by Dr. Richard J. Powell, John Spencer Bassett Professor of Art and Art History at Duke. Grant support to the Chicago Department of Cultural Aff­airs and Special Events provided by the Nasher Museum of Art and the Terra Foundation for American Art; the National Endowment for the Humanities: Exploring the human endeavor; and the Henry Luce Foundation; and the Wyeth Foundation for American Art. The exhibition is on display at the Chicago Cultural Center until August 31,2015. See more on our city-wide cultural programming at http://www.colum.edu/academics/fine-and-performing-arts/initiatives/archibald-motley.html