Audio clip: Adobe Flash Player (version 9 or above) is required to play this audio clip. Download the latest version here. You also need to have JavaScript enabled in your browser.

download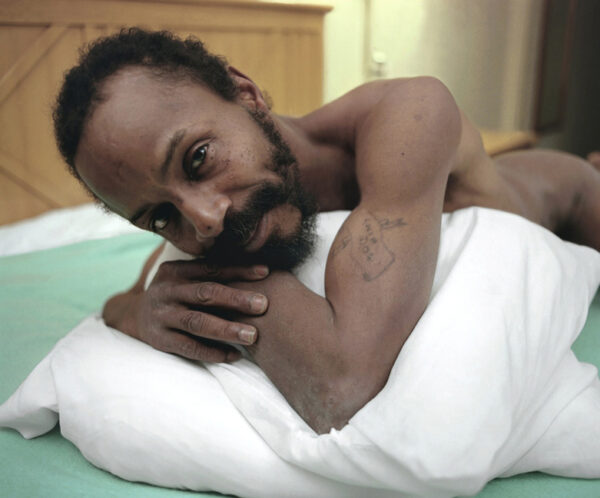 This week: About a year and a half ago we mourned the passing of a true Chicago legend. Barbara DeGenevieve was an epic instructor, a committed boundary tester, and an enthusiastic gender warrior. Lisa Wainwright did a great job memorializing her on our site and this September Iceberg Projects mounted the first exhibition in honor of her legacy. Dr. Dan Berger, David Getsy, Doug Ischar, and our own Duncan MacKenzie gathered to discuss her exhibition, her story, and what made her the force she was.
Yes. Four white men whose names all begin with D got together to discuss a great woman. Yes we know. Take your fingers away from your keyboards.
Iceberg – http://icebergchicago.com/barbara-degenevieve-medusa%E2%80%99s-cave—iceberg-projects.html
David Getsy Just dropped a new book and announced another. Check it out…
http://www.amazon.com/Abstract-Bodies-Sixties-Sculpture-Expanded/dp/030019675X/ref=sr_1_2?ie=UTF8&qid=1454291662&sr=8-2&keywords=David+Getsy
http://www.amazon.com/Queer-Whitechapel-Documents-Contemporary-Art/dp/0262528673/ref=sr_1_1?ie=UTF8&qid=1454291662&sr=8-1&keywords=David+Getsy
Our initial Memorial…
http://badatsports.com/2014/barbara-degenevieve-irrepressible-irresistible-irreplacable/
Audio clip: Adobe Flash Player (version 9 or above) is required to play this audio clip. Download the latest version here. You also need to have JavaScript enabled in your browser.

download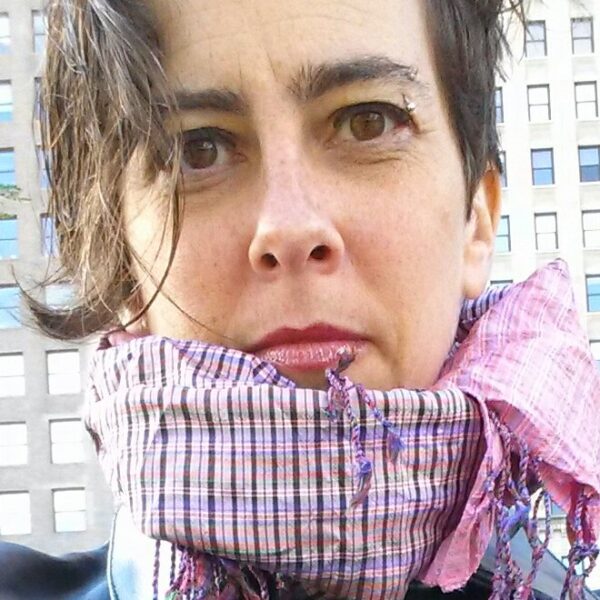 Epic Chicago cultural legend Anne Elizabeth Moore joins Duncan's Columbia College class "the Late, Late Afternoon Show" for an invasive journey through her history. Abigail Satinsky joins Bad at Sports for a farewell Chicago as she confesses her move to Philadelphia.
Moore the warrior of comics, punk rock, anti-capitalism, journalism, and Cambodia's future, recounts her world.
Super fun.
http://anneelizabethmoore.com/
https://ladydrawers.wordpress.com/
http://ladydrawers.tumblr.com/
http://www.punkplanet.com/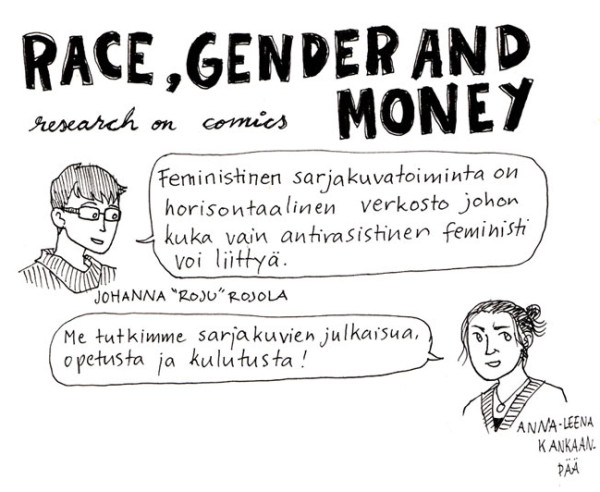 Audio clip: Adobe Flash Player (version 9 or above) is required to play this audio clip. Download the latest version here. You also need to have JavaScript enabled in your browser.

download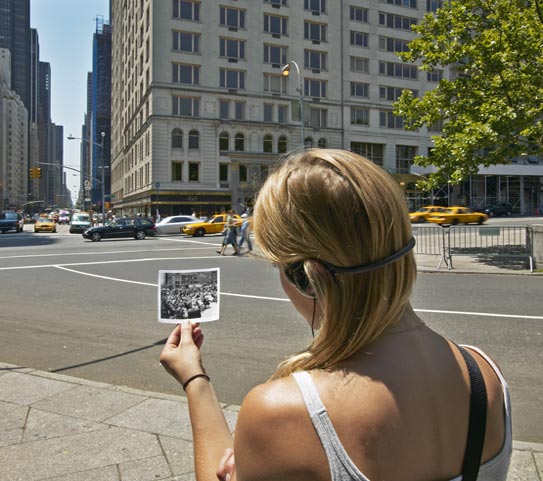 Janet Cardiff's Forty Part Motet is composed of forty speakers arranged in eight groups of five, configured as a large oval facing each other in the center of the room, and resting on stands so they are roughly just above eye level. The Motet, as Cardiff referred to it in our conversation, is a reworking of the English composer Thomas Tallis's Spem in Alium (1570), which translates as "Hope in Any Other" and is sung in Latin by a choir of forty voices. The composition is arranged so that the choir, like the speakers, is divided into eight groups of five singers; each group consists of a soprano, tenor, alto, baritone, and bass. The groups alternate singing: first one, than another, sometimes alone, and at a few moments, all together, rising in a crescendo that breaks open the room to a place beyond the physical world. To hear the Motet in its entirety is profound. Spem in Alium is considered one of the greatest works of English music. The Forty Part Motet is equally a contemporary masterwork. It was a privilege, then, to sit down with Cardiff on November 12, 2015, to speak about her practice.  – Patricia Maloney
Janet Cardiff lives in British Columbia, where she works in collaboration with her partner George Bures Miller. The artist is internationally recognized for immersive multimedia works that create transcendent multisensory experiences and draw the viewer into often unsettling narratives. Cardiff and Miller's work has been included in recent group exhibitions and biennales such as Soundscapes at the National Gallery, London, the 19th Biennale of Sydney in 2014, and dOCUMENTA (13). Representing Canada at the 2001 Venice Biennale, Cardiff and Miller received the Biennale's Premio Prize and Benesse Prize. Recently, the artists debuted new site-specific commissions for Fondation Louis Vuitton, Paris, the Menil Collection, Houston, TX, and the Museo Nacional Centro de Arte Reina Sofia, Madrid, Spain.
The Forty Part Motet is on view at Fort Mason Center for Arts and Culture, in San Francisco, through January 18, 2016; it is co-presented by the San Francisco Museum of Modern Art.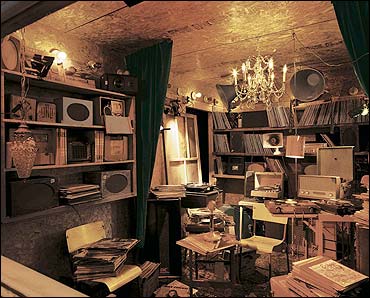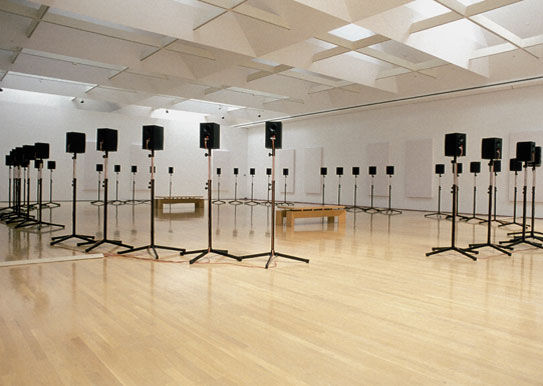 Audio clip: Adobe Flash Player (version 9 or above) is required to play this audio clip. Download the latest version here. You also need to have JavaScript enabled in your browser.

download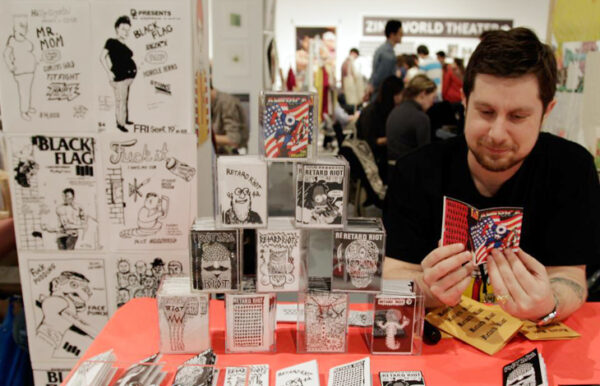 This week: Amanda believes the children are the future, she thinks you should teach them well and let them lead the way. Amanda wants to show you all the beauty you possess inside.
Noah Lyon decided long ago, never to walk in anyone's shadow, if he fails if he succeeds, at least he'll live as he believes.
No matter what we take from you, fine listeners, you are in the art world, you abdicated your dignity second semester your freshman year, who are you kidding.
Holy shit those lyrics work really well here.
Audio clip: Adobe Flash Player (version 9 or above) is required to play this audio clip. Download the latest version here. You also need to have JavaScript enabled in your browser.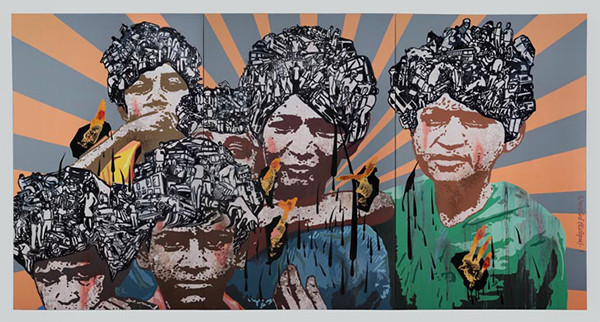 This week, Mumbai-based artist Jitish Kallat returns to Bad at Sports, this time from San Francisco, where he sits down with Patricia Maloney. Listeners may remember Kallat's first appearance on the podcast on the eve of the opening for his large-scale installation, Public Notice 3 (2010-11), in the Fullerton Hall stairwell of the Art Institute of Chicago.
Kallat, one of the most prominent figures of contemporary Asian art, works across a variety of media, including painting, sculpture, photography, installation, and video. He was the curator for the Kochi-Muziris Biennale, India in 2014. This year, Kallat has had several solo exhibitions, including Jitish Kallat: Public Notice 2, at the Art Gallery of New South Wales in Sydney. His Paris exhibition, The Infinite Episode, opened at the Galerie Templon in September 2015. Kallat's large permanent public sculpture unveiled in Austria in October 2015.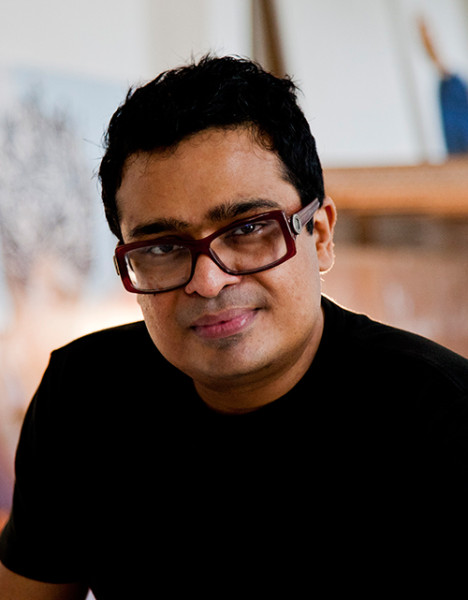 His solo exhibitions include Epilogue (2013-14) at the San Jose Museum of Art; Circa at the Ian Potter Museum of Art, Melbourne, Australia (2012); Fieldnotes: Tomorrow was here Yesterday at the Bhau Daji Lad Museum, Mumbai, India (2011); Likewise at Arndt, Berlin, Germany (2010); The Astronomy of the Subway at Haunch of Venison, London, UK (2010); Aquasaurus at the Sherman Contemporary Art Foundation, Paddington, Australia (2008) and Lonely Facts at the Kunsthalle Luckenwalde, Luckenwalde, Germany (1998).
Kallat has participated in major exhibitions, including: India: Art Now at the Arken Museum, Ishoj, Denmark (2012-13); Indian Highway IV at MAXXI, Rome, Italy (2012) and at Musée d'art contemporain de Lyon, Lyon, France (2011); The Empire Strikes Back: Indian Art Today at Saatchi Gallery, London, UK (2010); Chalo! India: A New Era of Indian Art at Essl Museum – Contemporary Art, Klosterneuburg, Austria and at Mori Art Museum, Tokyo (both 2009), as well as Indian Highway at the Serpentine Gallery, London, UK (2008-09); Die Tropen. Ansichten von der Mitte der Weltkugel at Martin-Gropius-Bau, Berlin, Germany (2008); Urban Manners at Hangar Bicocca, Milan, Italy
(2007) and Century City at Tate Modern, London, UK (2001).