Audio clip: Adobe Flash Player (version 9 or above) is required to play this audio clip. Download the latest version here. You also need to have JavaScript enabled in your browser.
This week things get crazy. We check in from inside the Cultural Center with Tracie Hall and Amy Mooney. Together we look into the heart of the building, the city, and explore the legacy of Archibald Motley.
This weeks show is dedicated to Paul Woodrow. Our hearts go out to his family.
Motley's show is still up. Go check it out.
UPCOMING EVENTS
August 6th, 6:00-7:00 pm, Chicago Artists and Authors Respond to the Art of Archibald Motley: Cándida Alvarez
Chicago Cultural Center, 78 E. Washington, Sidney Yates Gallery, 4th Floor North
For this series of informal gallery talks, Chicago artists and authors are invited to reflect on how this modern master influences their own work. Painter Cándida Alvarez will join art historian Amy Mooney in a conversation about the space, form, and meaning in the paintings of Motley as well as her own large, abstract canvases.Presented by Columbia College Chicago in collaboration with the City of Chicago's Department of Cultural Affairs and Special Events as part of the ongoing city-wide cultural program, The Art of Archibald Motley: Connect, Collaborate, & Create. Learn more about the dynamic ways that our faculty, staff, students, and community at large has engaged the themes, innovations, and vision of this African American Chicago painter at colum.edu/motley
Sunday, August 16th 4:00-6:00 pm: Archibald Motley and the Matter of Film, Part III
Chicago Cultural Center, Claudia Cassidy Theatre, 2nd Floor North
In partnership with the Chicago Cultural Center and Columbia College Chicago, Black Cinema House is proud to present Archibald Motley and the Matter of Film, a three-part film series that complements the Archibald Motley: Jazz Age Modernist exhibition at the Chicago Cultural Center and explores how the formal and thematic concerns of filmmakers from the 1920s-1940s; including uses of light and color; images of city life; and portraits of race, align with the formal and thematic endeavors of the painter Archibald Motley. Curated by Dr. Romi Crawford (School of the Art Institute and Co-Chair of the Chicago Film Archives), each event consists of a screening followed by a brief response by a local filmmaker, artist, or scholar. The first two installments of this series will take place at Black Cinema House, while the third and final screening will be held at the Chicago Cultural Center and also in collaboration with Chicago Film Archives.
Part III: The Matter of City Life will include:
Manhatta (Paul Strand and Charles Sheeler, 1921)
An experimental film comprised of 65 shots, which evoke the progression of a day in New York City;
Études sur Paris (André Sauvage, 1928). Considered a "city symphony" film of Paris in the 1920s. It offers a poetic and experimental portrait of the city;
Bronzeville selections from the Don McIlvaine Collection (In collaboration with Chicago Film Archives). Short film clips shot by Chicago artist and muralist Don McIlvaine featuring scenes from the city of Chicago still under development.
Originating at the Nasher Museum of Art at Duke University, Archibald Motley: Jazz Age Modernist was curated by Dr. Richard J. Powell, John Spencer Bassett Professor of Art and Art History at Duke. Grant support to the Chicago Department of Cultural Aff­airs and Special Events provided by the Nasher Museum of Art and the Terra Foundation for American Art; the National Endowment for the Humanities: Exploring the human endeavor; and the Henry Luce Foundation; and the Wyeth Foundation for American Art. The exhibition is on display at the Chicago Cultural Center until August 31,2015. See more on our city-wide cultural programming at http://www.colum.edu/academics/fine-and-performing-arts/initiatives/archibald-motley.html
Audio clip: Adobe Flash Player (version 9 or above) is required to play this audio clip. Download the latest version here. You also need to have JavaScript enabled in your browser.
This week Mark is back from Europe!
From Waterside Contemporary…
Colin Guillemet's (b.1979) work highlights the difficulty of describing art, concepts and ideas. Where self-expression is concerned it seems words are not enough. Confronted with his work mixed senses of confusion and comprehension occurs, the viewer is convinced they understood something, but does not know exactly what. Guillemet has exhibited at the Helmhaus, Zurich, Lisson gallery, London and Hayward touring.
Audio clip: Adobe Flash Player (version 9 or above) is required to play this audio clip. Download the latest version here. You also need to have JavaScript enabled in your browser.

download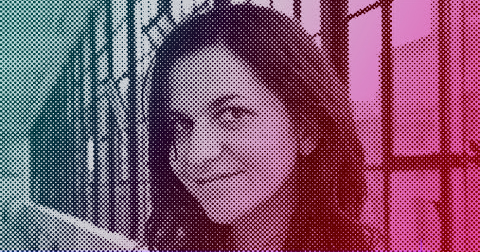 This week we catch up with Orit Gat at Superscript2015. This was one of the most honest conversation we have had in years. I think the context of being surrounded by arts writers created the prefect context for frankness.
Thanks go out to our sponser Coagula Curatorial and our friends at the Walker.
Orit Gat from her web site…
Orit Gat is a writer based in New York and London. She writes about contemporary art, publishing, internet culture, and different meeting points between these things. Her writing is published regularly onRhizome, where she is a contributing editor, and has appeared in frieze, ArtReview, The White Review,Art Agenda, Flash Art, The Art Newspaper, The Brooklyn Rail, Spike Art Quarterly, Review 31, BOMB Magazine, LEAP, and Modern Painters.
I'm currently the managing editor of WdW Review. In my spare time, I read art magazines with some other people organize this class at the Public School New York (you can read about it here).
Audio clip: Adobe Flash Player (version 9 or above) is required to play this audio clip. Download the latest version here. You also need to have JavaScript enabled in your browser.
From Iceberg Projects…
Iceberg Projects is pleased to present selections from the Art+ Positive archives, curated by Dr. Daniel Berger and John Neff. The first exhibition of the group's archive, this show is the first step in an ongoing project of research and scholarship around the materials.
A June 1989 Vanity Fair profile of Mark Kostabi included this quotation from the celebrity artist:
These museum curators, that are for the most part homosexual, have controlled the art world in the eighties. Now they're all dying of AIDS, and although I think it's sad, I know it's for the better. Because homosexual men are not actively participating in the perpetuation of human life.
 That summer, Art+ Positive organized as an affinity group of ACT UP New York in protest of Kostabi's remarks and other instances of "homophobia, AIDSphobia, and censorship in the arts."
Art+ Positive members included Dennis Davidson, Bill Dobbs, Lola Flash, Catherine Gund, Aldo Hernandez, Leon (Tracy) Mostovoy, Robin Murphy, Ray Navarro, Hunter Reynolds, Jody Rhone, Julie Tolentino and David Wojnarowicz. Collaborating artists also represented in the archive include Donna Binder, David Bradshaw, Ana De Orbegoso, Martha Fleming & Lyne Lapointe, Diviana Ingravallo, Zoe Leonard, Anthony Viti and Michael Wakefield.
Iceberg's exhibition will include artworks and a rotating display of documents, ephemera and protest signage from this collective of artists practicing at the intersection of the HIV / AIDS crisis and the Culture Wars of the Bush era. A workstation in the gallery will be used in cataloging and digitizing the archive during the run of the show.
Equipped, created by Ray Navarro with assistance from Zoe Leonard, will be among the works exhibited. An image-text triptych in artist-designed frames, Equipped slyly mobilizes references to queer sex, AIDS medicine, and censored public speech. It was included in the 1990 PS 122 exhibition An Army of Lovers: Combatting AIDS, Homophobia, and Censorship, which opened on the day of Navarro's death. The elements of a large collage installation by David Wojnarowicz, also shown in the PS 122 exhibit before being dispersed into different collections, will be brought together for display at Iceberg for the first time in 25 years.
Audio clip: Adobe Flash Player (version 9 or above) is required to play this audio clip. Download the latest version here. You also need to have JavaScript enabled in your browser.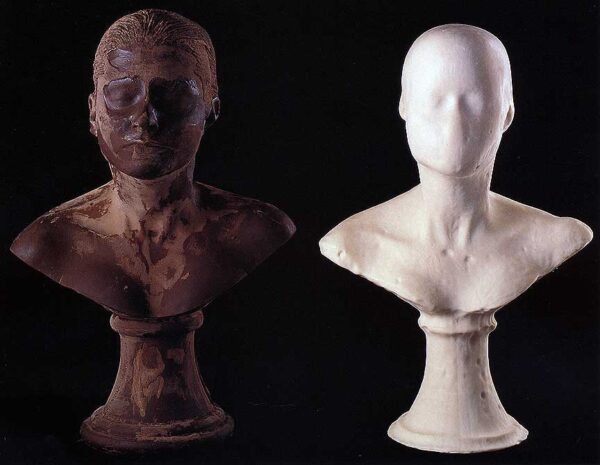 Holy SHIT! Janine Antoni!
From Amanda Browder…
This week: Amanda Browder chats with New York-based artist Janine Antoni about her latest exhibition, From the Vow Made, at Luhring Augustine. Exploring blurred lines between sculpture, performance, and choreography, we also discuss Antoni's collaborations with the Stephen Petronio Company. A fusion of dance and the visual world, Antoni and Petronio's Like Lazurus Did and Honey Baby exemplify her work's relationship with process and transition. Antoni's ideas are woven into a braided conversation between objects, the everyday and the body. For more information visit:
shamelessly lifted from Art 21…
Janine Antoni was born in Freeport, Bahamas, in 1964. She received her BA from Sarah Lawrence College in New York, and earned her MFA from the Rhode Island School of Design in 1989. Antoni's work blurs the distinction between performance art and sculpture. Transforming everyday activities such as eating, bathing, and sleeping into ways of making art, Antoni's primary tool for making sculpture has always been her own body.
She has chiseled cubes of lard and chocolate with her teeth, washed away the faces of soap busts made in her own likeness, and used the brainwave signals recorded while she dreamed at night as a pattern for weaving a blanket the following morning. In the video, "Touch," Antoni appears to perform the impossible act of walking on the surface of water. She accomplished this magician's trick, however, not through divine intervention, but only after months of training to balance on a tightrope that she then strung at the exact height of the horizon line. Balance is a key component in the related piece, "Moor," where the artist taught herself how to make a rope out of unusual and often personal materials donated by friends and relatives.
By learning to twist the materials together so that they formed a rope that was neither too loose nor too tight, Antoni created an enduring life-line that united a disparate group of people into a unified whole. Antoni has had major exhibitions of her work at the Whitney Museum of American Art, New York; Solomon R. Guggenheim Museum, New York; S.I.T.E. Santa Fe; and Irish Museum of Modern Art, Dublin. The recipient of several prestigious awards, including a John D. and Catherine T. MacArthur Fellowship in 1998 and the Larry Aldrich Foundation Award in 1999, Janine Antoni currently resides in New York.