Audio clip: Adobe Flash Player (version 9 or above) is required to play this audio clip. Download the latest version here. You also need to have JavaScript enabled in your browser.

download


This week: Duncan and guest host Randall Szott talk to the fine folks from InCubate. After that interesting interview we flush the whole effing thing down the toilet by reviewing Harry Potter the Exhibition, where porno and Matthew Barney are discussed.
About InCUBATE (from their website):
In ways that have only become possible in the past few years, artist collectives and experimental institutions have begun to actively re-imagine alternate art worlds and alternative forms of curatorial practice in an attempt to disengage from the more traditional strategies governing today's art market.
InCUBATE is a research institute dedicated to challenging current infrastructures, specifically how they affect artistic production. As art historians and arts administrators, our goal is to explore the possibility of developing financial models that could be relevant to contemporary art institutions, as well as collective or individual artist projects working outside an institution. Particularly, we are exploring financial models which are less constrained by external controls and market concerns and which are more effective, more realistic, and more relevant to both art and the everyday. Our goal is to continue to conceptualize new possible situations, document these innovations, and make this information available to everyone.
InCUBATE does not have non-profit status, instead we see our role as exploring new possibilities outside of the traditional models of 501c3 tax exempt status. We are interested in creating a network of opportunities and creative discussions, as well as sharing resources for creative urban and community planning and self-sustaining situations for art production. These activities include investigating current practices in public/private sponsorships for arts organizations, debating the pros and cons of incorporating as a non-profit, alternative means for financing 'under-the-radar' arts projects, and hosting exhibitions and symposiums to spark public discussion.
Centered in a storefront space adjacent to Chicago's historic Congress Theater, we consider our location to be an integral part of our activities and mission. We are interviewing local artists, curators, organizers, and collectives whose thinking extends beyond traditional modes of production and distribution. These discussions will be made public in order to start an open source of information-sharing about processes and strategies. While exploring our own process of becoming a research institute, we will also become a resource for others, which will manifest in various on-going projects.
One of these projects aims to assist the production of future projects. Through using the open source software MediaWiki, InCUBATE plans to create a wiki that will function to collect information for projects, collect historical and contemporary data about discursive art making, as well as information directed by the wiki users. [Read more]
Audio clip: Adobe Flash Player (version 9 or above) is required to play this audio clip. Download the latest version here. You also need to have JavaScript enabled in your browser.

download


This week: Duncan talks to Paul Morris the Art Czar of a number of art fairs who really goes by the title of Vice President of Art Shows & Events for Merchandise Mart Properties Inc. to discuss Artropolis, his history as an innovator and gallery owner, and where the art world is headed. [Read more]
Audio clip: Adobe Flash Player (version 9 or above) is required to play this audio clip. Download the latest version here. You also need to have JavaScript enabled in your browser.

download


This week: Duncan and Richard get a sneak preview of the Contemporary Galleries in the new Modern Wing of the Art Institute of Chicago. Lisa Dorin the Assistant Curator of Contemporary Art is our guide. Duncan draws some wacky parallel between Kerry James Marshall's paintings and the Matrix. Richard refers to the juxtaposition of Nauman's Clown Torture and Robert Ryman's Charter Series as "If the CSO had a G.G. Allin/ J.S. Bach double bill".
Lisa answers the question: was it a complete pain in the ass to install Richard Serra's ten thousand pound work Weights and Measures? [Read more]
Audio clip: Adobe Flash Player (version 9 or above) is required to play this audio clip. Download the latest version here. You also need to have JavaScript enabled in your browser.
This week: Duncan talks with Rochelle Feinstein.
Rochelle Feinstein, Painter and printmaker
Webpage: rochellefeinsteinstudio.com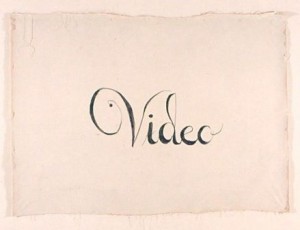 Ms. Feinstein received a B.F.A. from Pratt Institute in 1975 and an M.F.A. from the University of Minnesota in 1978. She lives and works in New York City. Her work is exhibited widely in solo and group exhibitions in galleries and museums in the United States and Europe, and is included in numerous public and private collections. Among recent awards and grants she has received are a Guggenheim Fellowship, a Louis Comfort Tiffany Foundation Fellowship, a Joan Mitchell Foundation grant, and a Foundation for Contemporary Performing Arts grant. She was appointed to the Yale faculty in 1994 and is currently professor of painting/printmaking. [Read more]
Audio clip: Adobe Flash Player (version 9 or above) is required to play this audio clip. Download the latest version here. You also need to have JavaScript enabled in your browser.

download


This week: Duncan talks with James Elkins about his forthcoming round table at Art Chicago, and the art Phd. Like you didn't have enough student loan debt.
BAS Boston's Matthew Nash talks to comic artist Liz Prince about her work, and her excellent book "Will you still love me if I wet the bed?"
Go, right now, buy it. [Read more]