Audio clip: Adobe Flash Player (version 9 or above) is required to play this audio clip. Download the latest version here. You also need to have JavaScript enabled in your browser.

download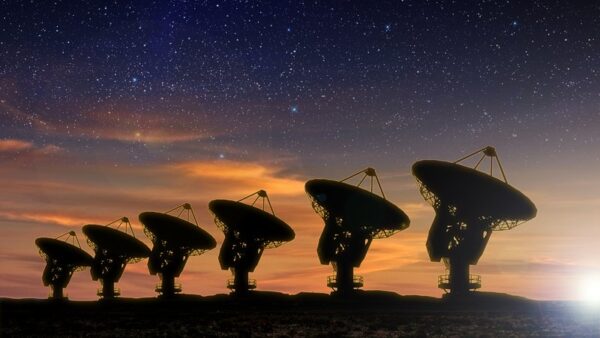 Brian and Patricia play Mulder and Scully this week as they sit down with the masterminds behind the SETI Institute artists-in-residence program. For those B@S faithful listeners unfamiliar with the Institute (An oxymoron, if there ever was one ) SETI stands for the Search for Extraterrestrial Intelligence. Yes, friends, we're talking space aliens.
As part of the Institute's goal "to explore, understand, and explain the origin and nature of life in the universe, and to apply the knowledge gained to inspire and guide present and future generations," they now host a residency program for artists based out of their Mountain View, CA headquarters. Artists work with scientists across a range of disciplines at any of the associated facilities to facilitate an exchange of ideas an create new modes of comprehension or expression. No, they didn't tell us how you can apply.
We hear from SETI AIR director Charles Lindsey, who was the inaugural AIR, and Advisory Committee chair Denise Markonish, who is curator at MASSMoCA, as well as current AIRs Dario Robleto and Martin Wilner. Listen as they receive takeout delivery from ET.
http://www.seti.org/
http://www.seti.org/artist-in-residence
Charles Lindsay
Charles is a multi-disciplinary artist interested in technology, eco-systems, semiotics and esoteric forms of humor. He was the SETI Institute's first Artist in Residence 2010 – 2015 and is now leading the SETI AIR program. Lindsay is a Guggenheim Fellow and the recipient of a 2015 Rauschenberg Residency. More about Charles Lindsay's work here.
Denise Markonish
Denise Markonish, Chair of the SETI AIR Advisory Committee, has been the curator at MASS MoCA since 2007 where her exhibitions include: Oh, Canada the largest survey of contemporary Canadian art; Sanford Biggers: The Cartographer's Conundrum, Michael Oatman: all utopias fell; Stephen Vitiello: All Those Vanished Engines, Nari Ward: Sub Mirage Lignum ; Petah Coyne: Everything That RisesMust Converge; Inigo Manglano-Ovalle:Gravity is a force to be reckoned with; These Days:Elegies for Modern Times and Badlands: New Horizons in Landscape. More about Denise Markonish's work here.
Dario Robleto (2016)
Dario is a transdisciplinary artist and storyteller whose research-driven practice results in intricate narratives and handcrafted objects that reflect his exploration of music, popular culture, science, war, and American history. He was recently appointed as the 2016 Texas State Artist Laureate. More about Dario Robleto's work here.
Martin Wilner (2015)
Martin is a visual artist and a psychiatrist interested in the processing of time-based dyadic relational correspondence, informed by principles of applied psychoanalytic theory, as a basis of his daily drawing practice. He is represented by Sperone Westwater in New York City and Hales Gallery in London and his work is in numerous public and private collections. He is also Assistant Clinical Professor of Psychiatry at Weill Cornell Medical College. More about Martin Wilner's work here.
Audio clip: Adobe Flash Player (version 9 or above) is required to play this audio clip. Download the latest version here. You also need to have JavaScript enabled in your browser.

download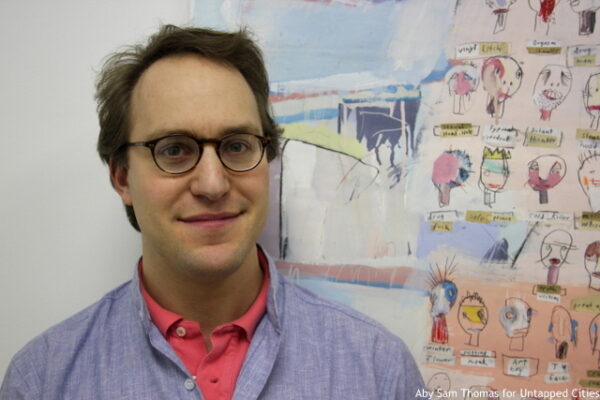 This week: Tom Sanford is back! Tom and Duncan talk to Avi Gitler about his gallery Gitler & _______ and his amazing stories of world travel and the terror of facing the NYT art critic!
Audio clip: Adobe Flash Player (version 9 or above) is required to play this audio clip. Download the latest version here. You also need to have JavaScript enabled in your browser.

download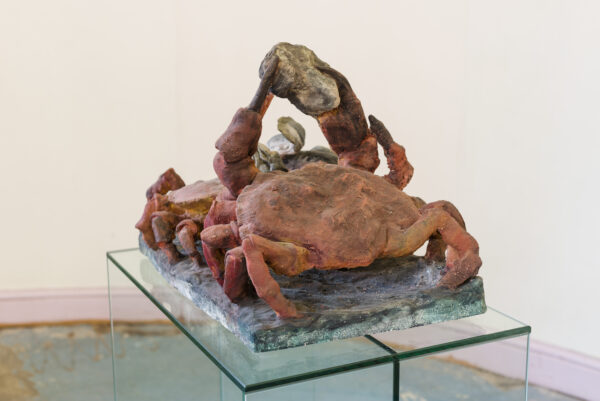 This week Dana Bassett and Duncan MacKenzie catch up with Peter Wachtler at Chicago's Renaissance Society just after their 100th anniversary.
We "borrowed" this from Art Space which "borrowed" it from the Liverpool Biennial… probably it is updated on the Renassance Society website.
PETER WÄCHTLER
Born: 1979
Hometown: Hanover, Germany
Lives and Works: Brussels, Belgium and Berlin, Germany
Education: Fine Art Studies, Bauhaus-University Weimar with Prof. Fritz Rahmann, 2004
Kent Institute of Art and Design, Canterbury / England
While it might seem foreign or unfamiliar, underwater life, bourgeois domesticity, or the world of Peter Wächtler's animated cartoons are simply habitats, each one coming with a set of behaviors, life-forms, movements, objects, images, and relationships. What is a disaster in one is a miracle in another and nothing more than routine in another. Dislocating them or mixing them together short-circuits their logic. To a butler—like the character that so frequently appears in Wächtler's work—acts of intimacy, hospitality, corruption, lust, kindness, desperation, generosity, jealousy, hypocrisy, or delinquency are all the same in the end—it's all just administration. Or,in an animated cartoon, deadpan humor can be laced with depression and pathos, and used to tell stories of heart-broken rats or hobos.
Peter Wächtler's recent solo exhibitions include dépendance, Brussels, Kunstverein Hildesheim, Ludlow 38, New York, Kunsthalle Wien, Vienna, Galerie Lars Friedrich, Berlin, Etablissement d'en Face, Brussels. His work has been included in group exhibitions atLyon Biennale, Wiels Centre d'Art Contemporain, Brussels, Witte de With, and Center for Contemporary Art, Rotterdam.
Courtesy of Liverpool Biennial
The Ren posted the audio of his reading here…
Also this episode has a strange easter egg.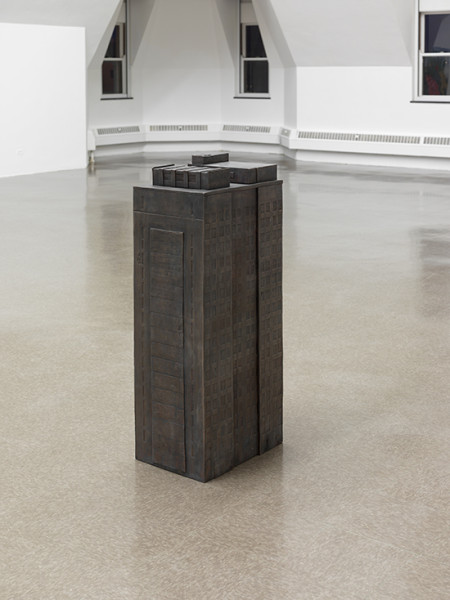 Peter Wa?chtler, IV, 2016 Bronze;471/2×181/2×131/4in
Courtesy of the artist and Lars Friedrich, Berlin Photo: Tom Van Eynde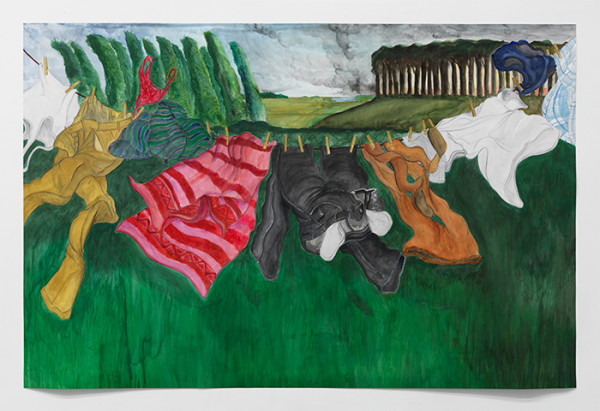 Peter Wa?chtler, Laundry 4, 2016
Watercolor and pencil on paper; 72 x 108 1/2 inches Courtesy of the artist and Lars Friedrich, Berlin Photo: Tom Van Eynde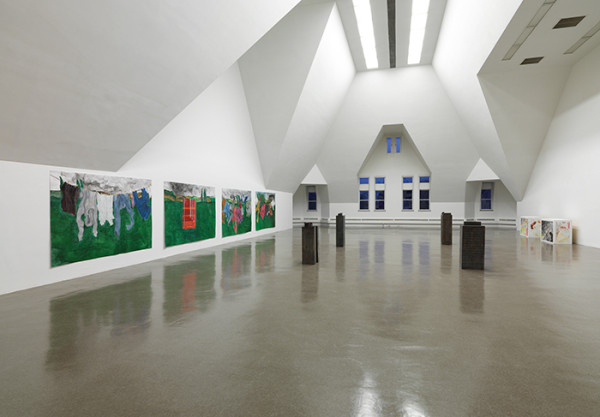 Peter Wa?chtler, Secrets of a Trumpet, installation view, 2016 Courtesy of the artist and the Renaissance Society
Photo: Tom Van Eynde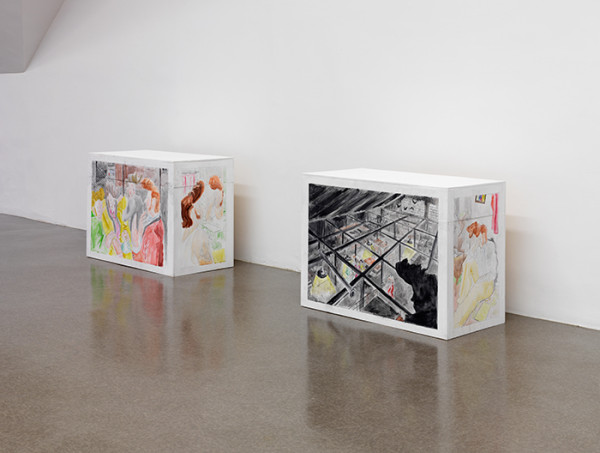 Peter Wa?chtler, Teddy Boy 1 (l) and Teddy Boy 2 (r), 2016 Watercolor and pencil on plywood; 34 1/2 x 35 x 22 1/2 in each
Courtesy of the artist; Lars Friedrich, Berlin (l); and de?pendance, Brussels (r)
Photo: Tom Van Eynde
Audio clip: Adobe Flash Player (version 9 or above) is required to play this audio clip. Download the latest version here. You also need to have JavaScript enabled in your browser.

download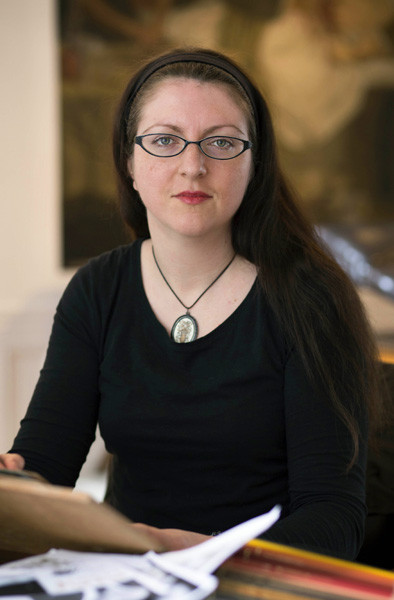 Pretty sure I pronounced Vesna's last name wrong… Opps.
But here it is the long awaited conversation and the return of a former host.
From the International Museum of Surgical Science…
Vesna Jovanovic is a Chicago-based visual artist who specializes in conceptualizations of the human body. Using spilled ink as groundwork, she creates drawings that often formally resemble medical illustration while concentrating on what is usually left out: how it feels and what it means to have a body as well as how the body is culturally perceived. With drawing as a bodily act and medical illustration as a visual trope, Jovanovic brings embodiment, biopolitics, phenomenology, and various other ideas and theories of the human body into her work.
http://imss.org/the-oval-portrait/
Portrait by Bob Mishlove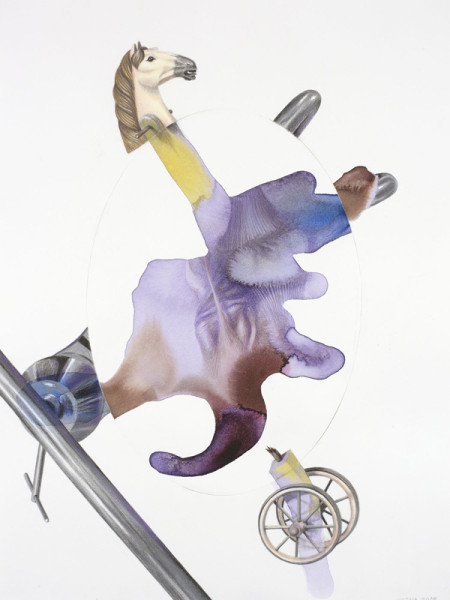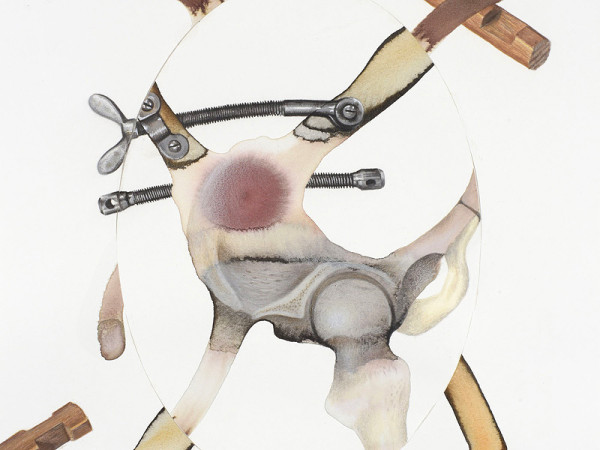 Audio clip: Adobe Flash Player (version 9 or above) is required to play this audio clip. Download the latest version here. You also need to have JavaScript enabled in your browser.

download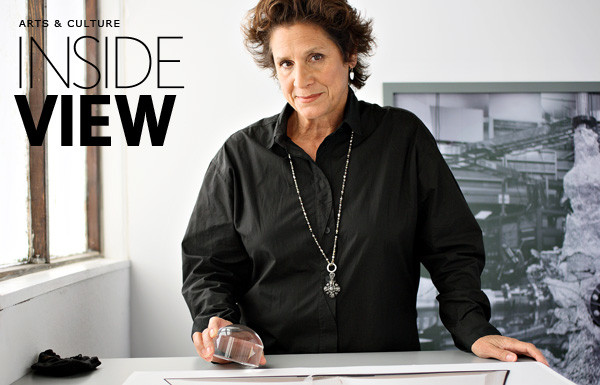 This week, we join Brian and Patricia as they chat with Bay Area artist, doyenne, and badass Catherine Wagner following a decadent champagne brunch in her studio to ring in the New Year. For over thirty years Catherine Wagner has been observing the built environment as a metaphor for how we construct our cultural identities. She's examined institutions as various as art museums and science labs, the home and Disneyland. Ms. Wagner's process involves the investigation of what art critic David Bonetti calls "the systems people create, our love of order, our ambition to shape the world, the value we place on knowledge, and the tokens we display to express ourselves."
While Ms. Wagner has spent her life residing in California, she has also been an active international artist, working photographically, as well as site-specific public art, and lecturing extensively at museums and universities. She has received many major awards, including the Rome Prize (2013-2014), a Guggenheim Fellowship, NEA Fellowships, and the Ferguson Award. In 2001 Ms. Wagner was named one of Time Magazine's Fine Arts Innovators of the Year. Her work is represented in major collections nationally and around the world, such as the Los Angeles County Museum of Art, SFMOMA, The Whitney Museum of American Art, MOMA, MFA Houston. She has also published several monographs, including American Classroom, Art & Science: Investigating Matter, and Cross Sections.