Audio clip: Adobe Flash Player (version 9 or above) is required to play this audio clip. Download the latest version here. You also need to have JavaScript enabled in your browser.
This week: Amanda and Patricia have a …. spirited….discussion with two of BAS's favorite artists (and the greatest oversight in our interview history until now) Stan Shellabarger and Dutes Miller. Go see their show, it's awesome!
Next, Brian and Duncan talk to Courtney Fink of Art Publishing Now while at Southern Exposure.
Did we really get the "bums rush" from politely denied by the Propellor fund, oh yes we did! Who received support? No word yet but watch the projects area of their site. prop grant winners coming soon
Lifted relevant info:
Art Publishing Now is a two-day event dedicated to the investigation and showcasing of art publishing practices in the Bay Area. It includes a day of presentations and critical discussions, an after-party, an art publishers fair, library and archive.
Western Exhibitions is pleased to present an exhibition by husband-and-husband artist team Miller & Shellabarger. The show opens on Friday, October 15 with a reception, from 5 to 8pm, which is free and open to the public.
This second showing at Western Exhibitions of Miller & Shellabarger's collaborative pursuits will focus on works from several inter-related projects including Volume 6 of their large-scale silhouette artist books, documents from a recent performance involving funeral pyres and intimate, discrete objects that utilize embroidery and carved shells.
The silhouette is a key component in several of these new works. Miller & Shellabarger first employed silhouettes in large-scale artist books that contained their individual profiles, each one cut by the other. We will show the most recent book in this series as well as other silhouette-based works that use the silhouette as a starting point, including conjoined beard silhouette collages traced by friends and two embossed lead pieces that feature similar imagery. We will also show larger-than-life, phantasmagorical images, created during their  "Summer Studio" artist residency at the School of the Art Institute of Chicago's Sullivan Galleries in 2010 which take advantage of the distortions of the silhouetted figure in light and shadow. Life-size body tracings of each other are realized in large drawings on paper made with gunpowder, and in a small book of photographs of body tracings made with seeds.
Additional work will include a twin set of pillowcases, each monogrammed with their initials using hair from their beards as thread, a delicate cameo depicting the two with their beards intertwined carved out of sardonic shell by an Italian master carver, and photographs from a recent performance "Untitled (Pyre)" where they found two naturally fallen trees in the forest, chopped them, and stacked the fireplace-sized pieces into roughly human-size forms, and burned these pyres at dusk.
Miller & Shellabarger are a 2009 recipient of the Peter S. Reed Foundation Grant, 2008 recipient of an Artadia Award, and a 2007 recipient of a Louis Comfort Tiffany Foundation award. Their work is in the collections of the Nerman Museum of Contemporary Art and the National Gallery of Canada in Ontario. In 2010 they showed a major selection of work at the Institute of Contemporary Art, Portland, Maine, participated in the Time-Based Arts (TBA) festival in Portland, Oregon and will have a solo exhibition in 2011 at the Illinois State University Galleries in Normal, Illinois. Their work has been written about in Artforum.com, Art & Auction, Frieze, Artnet, The Art Newspaper, Flash Art, TimeOut Chicago, and the Chicago Sun-Times. Dutes Miller and Stan Shellabarger also maintain separate artistic practices. They live and work in Chicago
Audio clip: Adobe Flash Player (version 9 or above) is required to play this audio clip. Download the latest version here. You also need to have JavaScript enabled in your browser.

download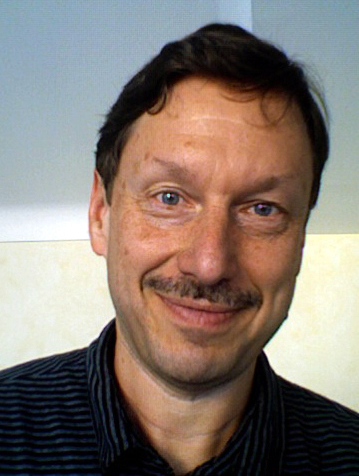 This week: Duncan talks to Professor James Elkins about the Stone Summer Theory Institute and this years theme Beyond the Aesthetic and the Anti-Aesthetic.
The Stone Summer Theory Institute is week-long school in contemporary art theory. It is held in Chicago, in July, at the School of the Art Institute.
Each year brings together an unprecedented gathering of international scholars to discuss an unresolved question in contemporary art theory. This year's subject is the aesthetic and one of its opposites, the anti-aesthetic. Some art practices aim at aesthetic value, while other art practices aim to do something in society, in politics, or to identity. The difference between those two conceptions of art is one of the deepest unresolved questions of current art practice.
Audio clip: Adobe Flash Player (version 9 or above) is required to play this audio clip. Download the latest version here. You also need to have JavaScript enabled in your browser.

download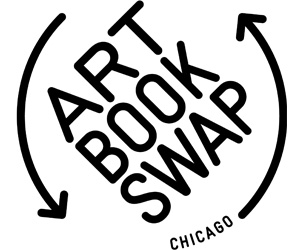 This week: Amanda and Tom talk to Heathers Hubbs (director of NADA) and Lauren Wittels (Executive Director, Regency Arts Press, Ltd.) about the press, their projects and the forthcoming Art Book Swap (Saturday October 9th, 2010 12-5 at the AIC Ryerson and Burnham Libraries)!
Next: Duncan (in our first official phone interview) talks to Christopher Bedford, Curator of Exhibitions at the Wexner Center for the Arts in Columbus Ohio.
DONATE BOOKS! COME TO THE SWAP!
Audio clip: Adobe Flash Player (version 9 or above) is required to play this audio clip. Download the latest version here. You also need to have JavaScript enabled in your browser.

download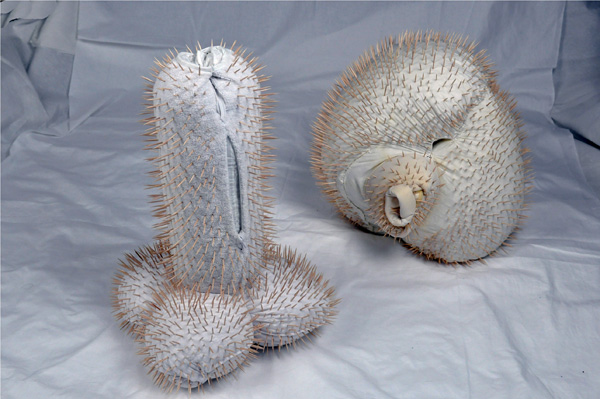 This week: Matthew Harrison Tedford talks to curator Abby Chen.
They talk about the difficulties of curating contemporary Chinese art in the US, the relationship between social activism and art in China, and about a recent sympsosium on gender identity held by Abby in Guangzhou, China.
Abby Chen was born in Shandong, China, and raised in both Beijing and Shenzhen. She has been the Program Director of the Chinese Culture Center of San Francisco. Since 2006 she has overseen the Center's Xian Rui Artist Excellence Exhibition Series and the Present Tense Biennial.
Formerly, she was the co-founder and Director of the Chinese Artists Network (CAN), an organization dedicated to contemporary Chinese visual artists.
With CAN, Abby has curated exhibits for the San Francisco Arts Commission, the Museum of Chinese in America in New York, the San Leandro History Museum & Art Gallery, Photo San Francisco, and Olive Hyde Art Gallery.
Audio clip: Adobe Flash Player (version 9 or above) is required to play this audio clip. Download the latest version here. You also need to have JavaScript enabled in your browser.

download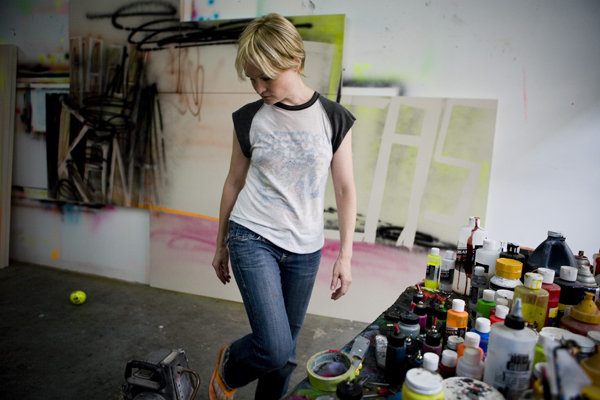 This week on the Amanda Browder show, Amanda and her trusty side kick Tom visit Wendy White's Brooklyn studio. The discuss Wendy's paintings as she finishes up a bunch for her current exhibition at Andrew Rafacz gallery in Chicago. Amanda finally finds a painter that she likes in Wendy and Tom learns that Amanda is not a sculptor (as he had believed), but she in fact works in a new genre (to Tom) called "Fibers".
Wendy White is a New York painter who has shown all over the world, including recent shows in New York, Madrid, Amsterdam, Tokyo, and even Omaha! Her work has been discussed and reviewed extensively by the art intelligencia in such publications as ArtForum, Art in America, The Brooklyn Rail, the Huffington Post and the Gay City News.