Audio clip: Adobe Flash Player (version 9 or above) is required to play this audio clip. Download the latest version here. You also need to have JavaScript enabled in your browser.

download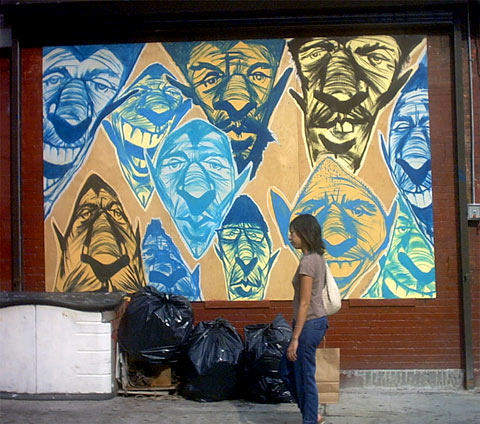 This week: Chris Duncan joins Brian and Duncan in a round table with Rich Jacobs. Jacobs work draws from by graffiti, psychedelic and folk art, and frequently appears on a broad range of materials beyond the gallery including magazines, books, CD and LP covers.
The raucous group discusses building a scene outside the system, the decline in the relevance of graffiti, why punks end up making hippie art, and why we all should endeavor to make more honest artwork. This is the final interview recorded in our series at Baer Ridgeway Exhibitions.
Audio clip: Adobe Flash Player (version 9 or above) is required to play this audio clip. Download the latest version here. You also need to have JavaScript enabled in your browser.
This week: This is the second of two interviews with German artists conducted by Mark Staff Brandl on the island of Elba, Italy. Alexander Johannes Kraut is an artist who concentrates on drawing and printmaking, sometimes reaching installative proportions. He has also created an amazing thirteen chapter wordless graphic novel. Kraut comes from a farming village in the Allgäu, and is now based in Kreuzberg in Berlin. He has lived in many places and exhibited widely in important museums and other venues including in Mexico City, Paris and New York as well as several places in Germany.
The artist was in an invitational retreat in July as a working guest of a foundation on the island of Elba along with Viennese jazz pianist and composer Martin Reiter, New York playwright Sony Sobieski, Ruessellsheim artist Martina AltSchaefer (the interviewee in part one) and Mark Staff Brandl, the Bad at Sports Continental and now also islandal European Bureau. As a note to English speakers: Kraut's name is not only amusing as the English-language slang for 'German,' but also means 'herb' in German, and 'Johannes Kraut,' called 'St. John's wort' in English, is a plant traditionally used to combat depression and, in ancient times, to ward off evil.
Audio clip: Adobe Flash Player (version 9 or above) is required to play this audio clip. Download the latest version here. You also need to have JavaScript enabled in your browser.

download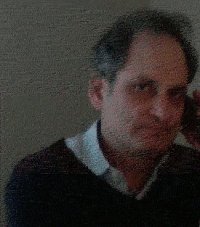 This week: Patrica, Brian, and Duncan chat with one-of-a-kind private art dealer and fountain of knowledge Steven Leiber. Steven Leiber is most commonly known for operating Steven Leiber's Basement which specializes in the sale of contemporary art and contemporary art documentation: artist's books, artist's ephemera, multiples, works on paper and reference materials. The conversation delves in to the history of Steven's artist ephemera collections and the unique catalogs his endeavors produce. This episode is part of the series recorded this fall at Baer Ridgeway Exhibitions.
Audio clip: Adobe Flash Player (version 9 or above) is required to play this audio clip. Download the latest version here. You also need to have JavaScript enabled in your browser.

download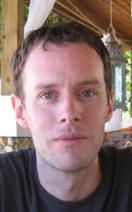 This week: Amanda and Tom go to the Rachel Uffner Gallery to talk with Roger White about his self titled show at the gallery which ran October 29th-December 13th. Roger talks about the show and painting as well as being an artist/journalist as the Vermont based artist is also a frequent contributor to the Brooklyn Rail as well as one of the founders of Paper Monument.
Audio clip: Adobe Flash Player (version 9 or above) is required to play this audio clip. Download the latest version here. You also need to have JavaScript enabled in your browser.
This week: Tom, Amanda, and Duncan talk to super collector Hubert Neumann. He's candid, he doesn't mince words and he knows a ton of stuff, don't miss it.
Also, Richard thinks that the Smithsonian and National Portrait Gallery are striving to redefine "spineless cowards" in their role in the museum word. Great job guys, I look forward to seeing what a Fox News curated museum looks like!
Please be sure to take a moment and e-mail the following people your thoughts on their caving in to political censorship.
Bethany Bentley
Public Affairs Specialist
bentleyb@si.edu
Julia Zirinsky
Public Affairs Assistant
zirinskyj@si.edu
Sherri Weil
Director of Development
and External Affairs
weils@si.edu
Charlotte Gaither
Deputy Director of Development
gaitherc@si.edu
Kristy Snaman
External Affairs Specialist
snamank@si.edu