Audio clip: Adobe Flash Player (version 9 or above) is required to play this audio clip. Download the latest version here. You also need to have JavaScript enabled in your browser.

download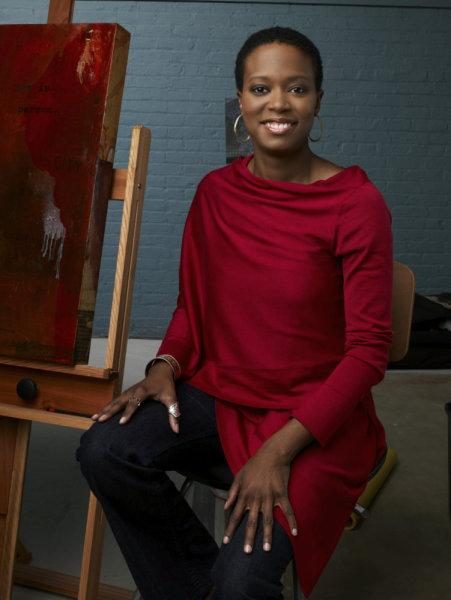 This week Duncan, thanks to Columbia College Chicago and a class called the Late Late Afternoon Show, rocks the mic with Amanda Williams whose work blew our collective minds with the "Color(ed) Theory" series of public works on the south side of Chicago. She pulled in the lion's share of the press at the 2015 Chicago Architectural Biennial and seems to have been going nonstop since!
Audio clip: Adobe Flash Player (version 9 or above) is required to play this audio clip. Download the latest version here. You also need to have JavaScript enabled in your browser.

download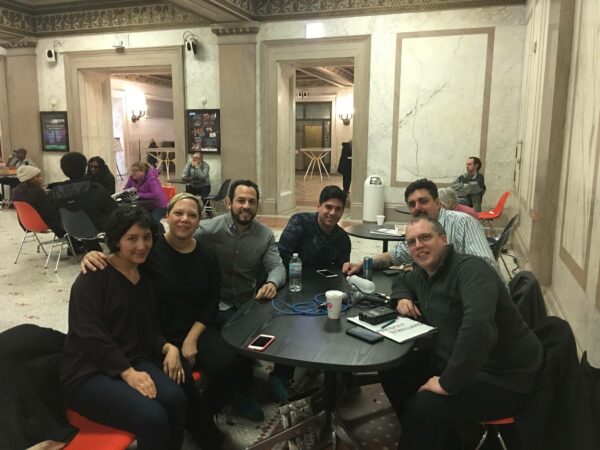 This week: Richard and Duncan talk to the curators and artists of Present Standard!
Guest curated by Edra Soto and Josue Pellot, Present Standard features 25 contemporary artists with Latino Chicago connections. Their works that play with the manifold meanings and forms suggested by the "standard" – as either a flag or a pennant, a measuring tactic or a guiding principle, or a potent symbol of national identity.
Audio clip: Adobe Flash Player (version 9 or above) is required to play this audio clip. Download the latest version here. You also need to have JavaScript enabled in your browser.

download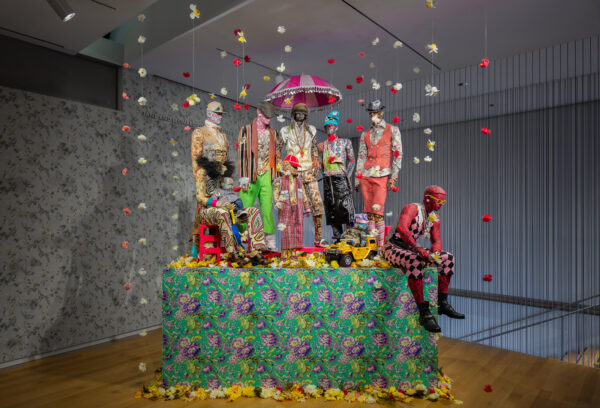 Ebony G Patterson is tearing apart our collective American contemporary art consciousness. She has recently closed a show at New York's Museum of Arts and Design and is rocking as exhibition at the Studio Museum in Harlem! We caught up with her at EXPO Chicago.
Richard and Duncan announce a new Bad at Sports initiative.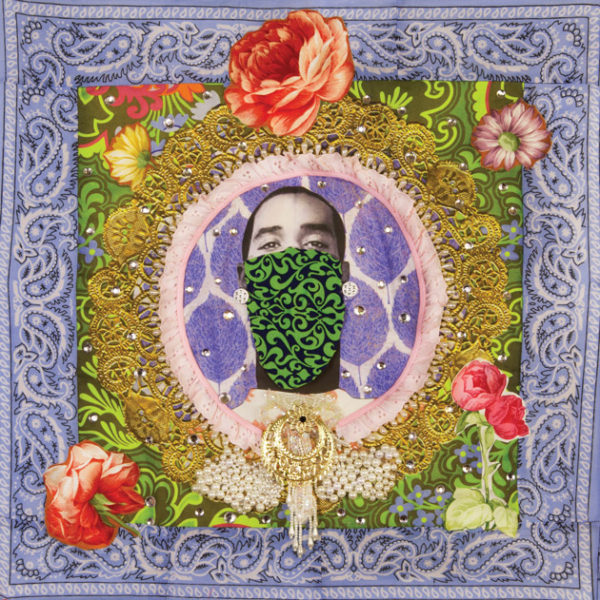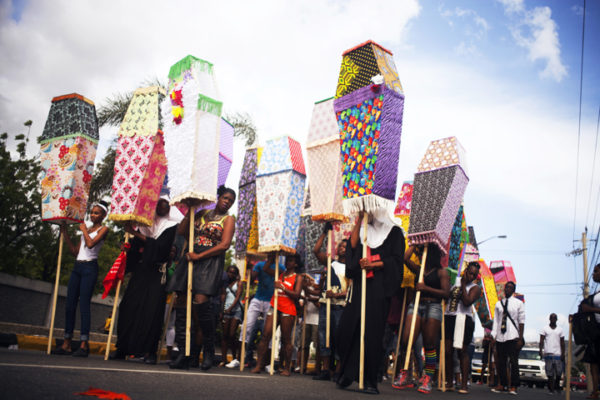 Names Dropped:
Bling Funerals, Trinidad Carnival, Monique Meloche, Krista Thompson, Claire Tancons, ICI (Independent Curators International), Michael Brown, Jacquard Loom, Prospect, Carpal Tunnel, Jamaica Biennial, Chincy, Skin Bleaching, Metrosexual, Man Bun, Kanye West, Jay Z, Kehendi Wiley, man liner, Cindy Sherman, the New York Times, Stan Douglas, Frank Stella, Jeffrey Gibson, Paul Anthony Smith, Dan Gunn, Sabina Ott
Audio clip: Adobe Flash Player (version 9 or above) is required to play this audio clip. Download the latest version here. You also need to have JavaScript enabled in your browser.

download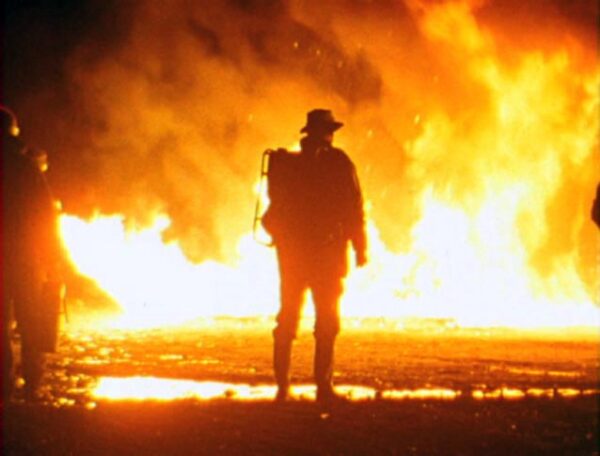 This week: NO NOT THE GUITAR COLLECTOR! Instead this week Duncan and Jesse talk to Deborah Stratman the artist and filmmaker.
Audio clip: Adobe Flash Player (version 9 or above) is required to play this audio clip. Download the latest version here. You also need to have JavaScript enabled in your browser.

download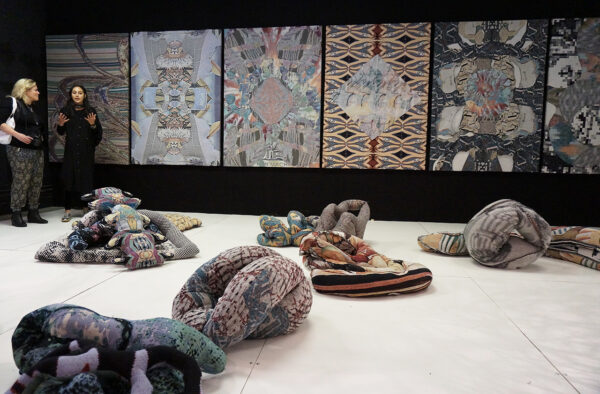 This week: Bad at Sports goes to SPRING BREAK Art Fair in the burned out section of the Post Office building on the Westside of Manhattan. Sadly we did not get loopy with jello shots and beach balls, but instead nerded out with some killer art conversations with some fantastic work! Joining Amanda this week is her co-host artist Caroline Burghardt, a Brooklyn based artists who looks at the relationship between humans and nature. Check out her site at www.carolineburghardt.com.
At the fair we first chatted with artist David B. Smith about his installation of fabric based sculptures. Then headed over to the curated exhibition "Doppelnamer" that is curated by and Elisabeth Smolarz, Lauren Silberman and Jamie Diamond. We chatted with Elisabeth and Lauren about the artists in the show, and their doppelnamers. The artists featured in the room were: Daniel Bejar, Vince Contarino, Andrew Ross, Jonathan Allen, Brent Birnbaum, Jamie Diamond, Lauren Silberman and Elisabeth Smolarz… and all of their doppelnamers.
photo:
Top: David B. Smith installation at Spring Break
Bottom: Brent Birnbaum and his Doppelnamer + Elisabeth Smolarz and Lauren Silberman chatting with Caroline Burghardt and Amanda Browder in the Doppelnamer booth at Spring Break.
Part I:
David B. Smith : artist
http://www.thedavidsmith.com/
Part II:
Elisabeth Smolarz and Lauren Silberman and Jamie Diamond curators and artists part of the booth "Dopplenamer"
Artists in the show: Daniel Bejar, Vince Contarino, Andrew Ross, Jonathan Allen, Brent Birnbaum and all of their doppelnamers.