Audio clip: Adobe Flash Player (version 9 or above) is required to play this audio clip. Download the latest version here. You also need to have JavaScript enabled in your browser.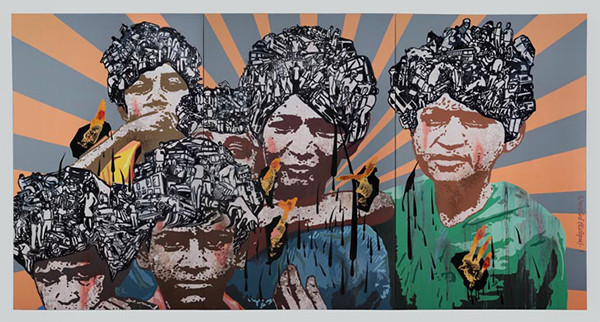 This week, Mumbai-based artist Jitish Kallat returns to Bad at Sports, this time from San Francisco, where he sits down with Patricia Maloney. Listeners may remember Kallat's first appearance on the podcast on the eve of the opening for his large-scale installation, Public Notice 3 (2010-11), in the Fullerton Hall stairwell of the Art Institute of Chicago.
Kallat, one of the most prominent figures of contemporary Asian art, works across a variety of media, including painting, sculpture, photography, installation, and video. He was the curator for the Kochi-Muziris Biennale, India in 2014. This year, Kallat has had several solo exhibitions, including Jitish Kallat: Public Notice 2, at the Art Gallery of New South Wales in Sydney. His Paris exhibition, The Infinite Episode, opened at the Galerie Templon in September 2015. Kallat's large permanent public sculpture unveiled in Austria in October 2015.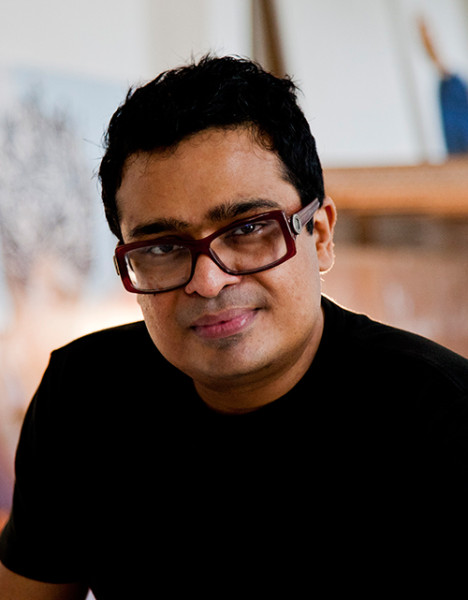 His solo exhibitions include Epilogue (2013-14) at the San Jose Museum of Art; Circa at the Ian Potter Museum of Art, Melbourne, Australia (2012); Fieldnotes: Tomorrow was here Yesterday at the Bhau Daji Lad Museum, Mumbai, India (2011); Likewise at Arndt, Berlin, Germany (2010); The Astronomy of the Subway at Haunch of Venison, London, UK (2010); Aquasaurus at the Sherman Contemporary Art Foundation, Paddington, Australia (2008) and Lonely Facts at the Kunsthalle Luckenwalde, Luckenwalde, Germany (1998).
Kallat has participated in major exhibitions, including: India: Art Now at the Arken Museum, Ishoj, Denmark (2012-13); Indian Highway IV at MAXXI, Rome, Italy (2012) and at Musée d'art contemporain de Lyon, Lyon, France (2011); The Empire Strikes Back: Indian Art Today at Saatchi Gallery, London, UK (2010); Chalo! India: A New Era of Indian Art at Essl Museum – Contemporary Art, Klosterneuburg, Austria and at Mori Art Museum, Tokyo (both 2009), as well as Indian Highway at the Serpentine Gallery, London, UK (2008-09); Die Tropen. Ansichten von der Mitte der Weltkugel at Martin-Gropius-Bau, Berlin, Germany (2008); Urban Manners at Hangar Bicocca, Milan, Italy
(2007) and Century City at Tate Modern, London, UK (2001).
Audio clip: Adobe Flash Player (version 9 or above) is required to play this audio clip. Download the latest version here. You also need to have JavaScript enabled in your browser.
This week we are totally ashamed of Chicago and are collectively horrified by the tragic death of Laquan McDonald. #blacklivesmatter
We are joined by venerable Dread Scott to talk through the problems and possibilities that exist in contemporary America with thanks to the DuSable!
Audio clip: Adobe Flash Player (version 9 or above) is required to play this audio clip. Download the latest version here. You also need to have JavaScript enabled in your browser.

download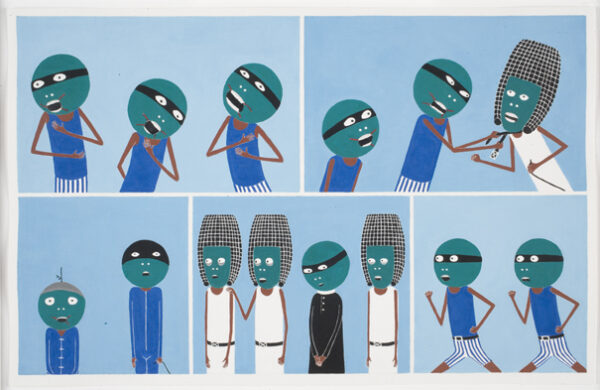 This week: Recorded live on stage September 18, 2015 at Expo Chicago as a part of the Dialogs series, we talk to Nancy Lupo and Laylah Ali!
You have to tell them…Soylent Green is people!!
Audio clip: Adobe Flash Player (version 9 or above) is required to play this audio clip. Download the latest version here. You also need to have JavaScript enabled in your browser.
This week we are joined by the Emmy Award winning novelist, screen writer and Chicago based social worker, Ben Tanzer thanks go out to Columbia College Chicago's "Late Late Afternoon Show."
Ben's blog and Podcast This Will Change your Life has treated the literary world much like B@S has treated the Contemporary Art world. It is worth checking out.
Audio clip: Adobe Flash Player (version 9 or above) is required to play this audio clip. Download the latest version here. You also need to have JavaScript enabled in your browser.

download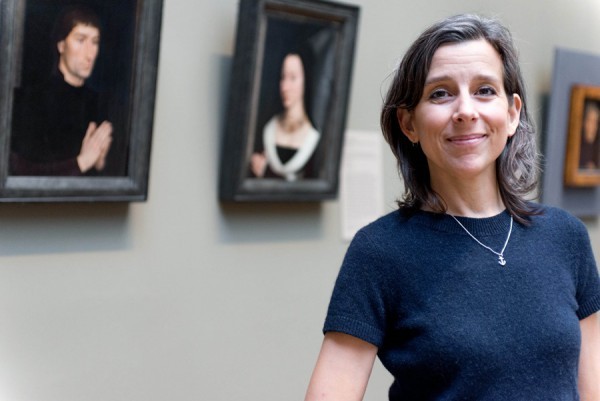 Nina Katchadourian (Armenian; born 1968, Stanford, California) is an Armenian–American artist. She is known for conceptual works that explore themes of mapping, translation, and public space. Her projects have been exhibited widely, including a solo show of video installations at the Museum of Contemporary Art San Diego in July 2008.
Nina Katchadourian was born in Stanford, California in 1968, and grew up spending summers on a small island in the Finnish archipelago, where she still spends part of each year. She received a BA from Brown University in 1989, and an MFA from UCSD in 1993. She attended the Whitney Independent Study Program in New York in 1996. She lives and works in Brooklyn, New York.
Nina Katchadourian has worked in many media, including sculpture, photography, video, and sound. The underlying concept is often marked by an intrinsic sense of humor, characterized by a whimsical, intelligent, ironic and systemic reordering of natural processes. Her work is simple yet effective.