Audio clip: Adobe Flash Player (version 9 or above) is required to play this audio clip. Download the latest version here. You also need to have JavaScript enabled in your browser.
This week: Tom, Amanda, and Duncan talk to super collector Hubert Neumann. He's candid, he doesn't mince words and he knows a ton of stuff, don't miss it.
Also, Richard thinks that the Smithsonian and National Portrait Gallery are striving to redefine "spineless cowards" in their role in the museum word. Great job guys, I look forward to seeing what a Fox News curated museum looks like!
Please be sure to take a moment and e-mail the following people your thoughts on their caving in to political censorship.
Bethany Bentley
Public Affairs Specialist
bentleyb@si.edu
Julia Zirinsky
Public Affairs Assistant
zirinskyj@si.edu
Sherri Weil
Director of Development
and External Affairs
weils@si.edu
Charlotte Gaither
Deputy Director of Development
gaitherc@si.edu
Kristy Snaman
External Affairs Specialist
snamank@si.edu
Audio clip: Adobe Flash Player (version 9 or above) is required to play this audio clip. Download the latest version here. You also need to have JavaScript enabled in your browser.

download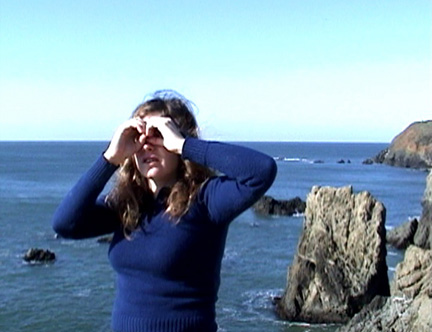 This week: Brian, Patricia and Duncan get into the mind of Lindsey White. They discuss the challenges of being a photographer in an image saturated-culture, light, magic, and the intimate details of White's studio practice. Lindsey White is a San Francisco based photographer and video artist born in Tulsa, Oklahoma. This is the third interview in our series recorded at Baer Ridgeway Exhibitions as a part of Chris Duncan's Eye Against Eye exhibition.
Audio clip: Adobe Flash Player (version 9 or above) is required to play this audio clip. Download the latest version here. You also need to have JavaScript enabled in your browser.

download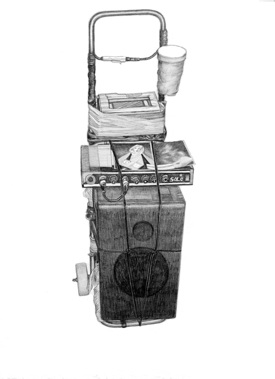 This week: Brian, Patricia, and Duncan engage in a round table with Julio César Morales about collaboration, curation, pedagogy, and his recent exhibitions. Julio César Morales is an artist, educator and curator currently working both individually and collaboratively.
Morales utilizes a range of media including photography, video, and printed and digital media to make conceptual projects that address the productive friction that occurs in trans-cultural territories such as urban Tijuana and San Francisco, and in inherently impure media such as popular music and graphic design. This is the second in our series of interviews conducted at Baer Ridgeway as part of Chris Duncan's exhibition Eye Against Eye.
Audio clip: Adobe Flash Player (version 9 or above) is required to play this audio clip. Download the latest version here. You also need to have JavaScript enabled in your browser.

download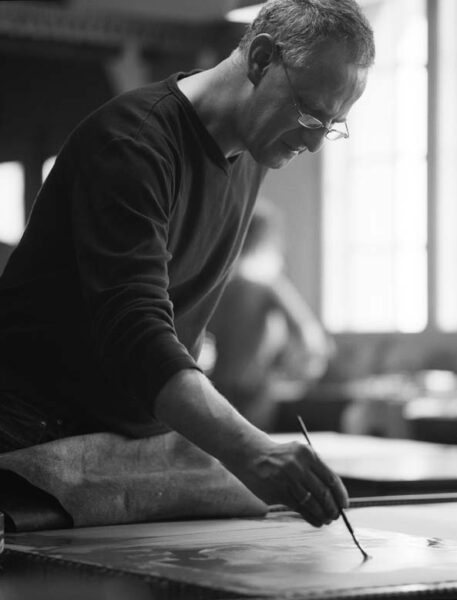 This week: Duncan and Richard talk to art superstar Luc Tuymans!
The following is shamelessly lifted from the MCA site:
Luc Tuymans (Belgian, b. 1958) is considered one of the most significant European painters of his generation and he has been an enduring influence on younger and emerging artists. Born and raised in Antwerp, where he lives and works, Tuymans is an inheritor to the vast tradition of Northern European painting. At the same time, as a child of the 1950s, his relationship to the medium is understandably influenced by photography, television, and cinema.
Interested in the lingering effects of World War II on the lives of Europeans, Tuymans explores issues of history and memory, as well as the relationship between photography and painting, using a muted palette to create canvases that are simultaneously withholding and disarmingly stark. Drawing on imagery from photography, television, and film, his distinctive compositions make ingenious use of cropping, close-ups, framing, and Luc Tuymans sequencing, offering fresh perspectives on the medium of painting, as well as larger cultural issues.
The artist's more recent work approaches the post-colonial situation in the Congo and the dramatic turn of world events after 9/11. These series have led Tuymans to a sustained investigation of the realms of the pathological and the conspiratorial.
Audio clip: Adobe Flash Player (version 9 or above) is required to play this audio clip. Download the latest version here. You also need to have JavaScript enabled in your browser.

download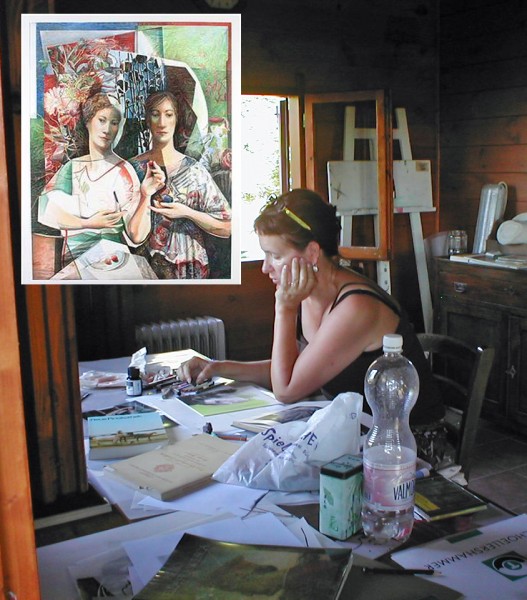 This week: Mark Staff Brandl talks to Martina AltSchaefer.This is the first of two interviews with German artists conducted by Mark Staf Brandl on the island of Elba, Italy. Martina AltSchaefer is an artist living in Ruessellsheim, Germany. She studied with the famed Konrad Kapheck and her creative work centers on very large, labor-intensive drawing in colored pencil on translucent paper. AltSchaefer has exhibited in many prestigious galleries and museums.
She also does printmaking and is an expert on mezzotint, about which she has curated shows and written essays. She was in an invitational retreat in July as a working guest of a foundation on the island of Elba along with Viennese jazz pianist and composer Martin Reiter, New York playwright Sony Sobieski, Berlin artist Alexander Johannes Kraut (the interviewee in part two) and Mark Staff Brandl, the Bad at Sports Continental and now also islandal European Bureau.
Also for all the Napoleon fans, especially those commenting on facebook, they were not in exile and even Mark was allowed back on the mainland without having to invade it.