Audio clip: Adobe Flash Player (version 9 or above) is required to play this audio clip. Download the latest version here. You also need to have JavaScript enabled in your browser.

download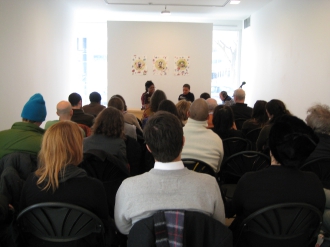 This week: A conversation with Ebony G. Patterson & Tumelo Mosaka at Monique Meloche Gallery. Patterson (Jamaican, born Kingston Jamaica 1981, lives Lexington, KY) will have a dynamic mixed-media installation that investigates Jamaican dance hall culture in the gallery's window facing Division Street. Mosaka included Patterson in his 2007 exhibition Infinite Island: Contemporary Caribbean Art at the Brooklyn Museum of Art where he was formerly Associate Curator of Exhibitions. Recently, Mosaka has become the Contemporary Art Curator at the Krannert Art Museum, Champaign, Illinois. Patterson's installation Gully Godz in Conversation-Conversations Revised I, II and III will continue through March 26 as our 4th on the wall project.
link to series…
http://moniquemeloche.com/winter-experiment-2011/
Audio clip: Adobe Flash Player (version 9 or above) is required to play this audio clip. Download the latest version here. You also need to have JavaScript enabled in your browser.
This week: Amanda and Martin talk to artists and gallerists at differing 2011 NY art fairs. Breaking away from the megahub of the ARMORY, we visit exemplary booths at the Manhattan "satellite" shows, getting a feel for the variety within the ever growing gala.
With Volta's one-artist-per-booth, we focus on Bradley Castellanos at MARX & ZAVATERRO with his ominous photomontages. Kimberly Johansson of Oakland's Johansson Projects introduces us to Jennie OTTINGER and her lively novel-inspired pieces before a surprise by a mock art tour.
The SCOPE fair finds interviewing in a bodega cooler typical of the art installed by artist Andrew Ohanesian. At SPINELLO PROJECTS we meet with featured artist Barnaby Whitfield and Paul Bruno of DIRTY MAGAZINE. Bruce Livingstone and Peter Teodoric talk about the SAATCHI ONLINE project.
On the Hudson River's panhandle barge, Tom Burtonwood of WHAT IT IS captures the boisterous atmosphere of the floating FOUNTAIN fair.
The party continues with Amanda speaking with Hudson of FEATURE INC. at INDEPENDENT fair's second year after its' upstart inauguration.
Martin Esteves can be found here… http://thelifeofstmartin.blogspot.com/
There you will also find his textual perceptions of the Armory.
Audio clip: Adobe Flash Player (version 9 or above) is required to play this audio clip. Download the latest version here. You also need to have JavaScript enabled in your browser.

download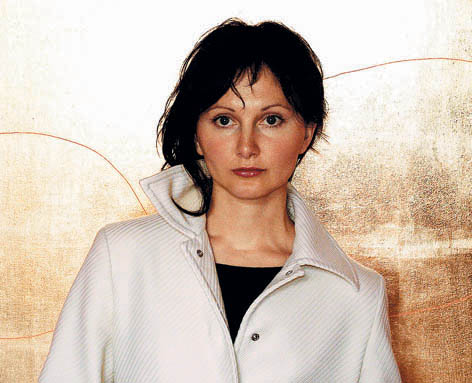 This week: Mark Staff Brandl talks to Ieva Maurite. Ieva Maurite is a young Latvian artist living in Riga. For the show this week, Mark Staff Brandl, (the Bad at Sports Continental European Office and EuroShark) interviewed her during her visiting artist gig in the Principality of Liechtenstein. Maurite is a painter, book artist and art academy instructor who has also had residencies in Paris, Iceland and many other parts of Europe.
Maurite and Brandl discuss the itinerant European artist life, art study and the artworld in Latvia, Maurite's difficult-to-photograph linear imagistic paintings and generally have fun meandering around art topics while Brandl fails to pronounce anything in Latvian correctly including her name (which begins with an "i", by the way, in case Richard and Duncan screw up this paragraph.)
Audio clip: Adobe Flash Player (version 9 or above) is required to play this audio clip. Download the latest version here. You also need to have JavaScript enabled in your browser.

download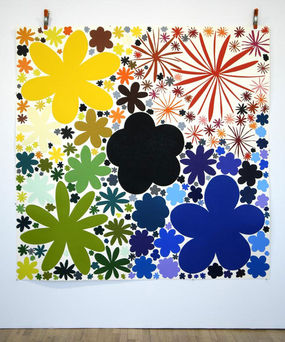 This week: Tom and Amnda talk to contemporary artist, and all around interesting person Polly Apfelbaum!
Audio clip: Adobe Flash Player (version 9 or above) is required to play this audio clip. Download the latest version here. You also need to have JavaScript enabled in your browser.

download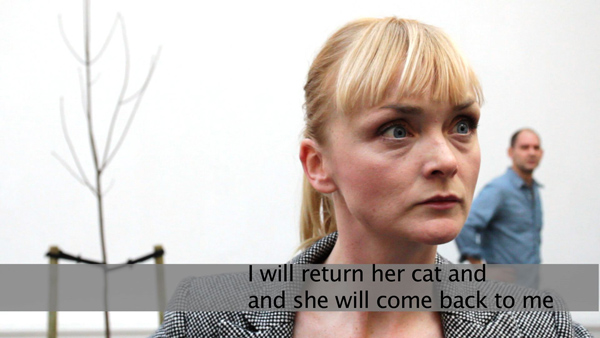 This week: Brian and Patricia are joined by Tess Thackara in a rollicking conversation with artist Jonn Herschend. They discuss amusement parks, rugby, the art world's need for humor, THE THING Quarterly, and of course Jonn's diverse studio practice.
Raised in a midwestern amusement park, Jonn Herschend is an interdisciplinary artist, filmmaker and experimental publisher preoccupied with how emotional confusion, absurdity and veracity play out in the realm of the everyday. His performances, video work, and installations have included works such as a self portrait as a PowerPoint proposal for an amusement park ride, an infomercial about ambiguity, and a motorized trolley tour of places where personal crisis became public.
His work has been exhibited nationally and internationally including the Stuttgarter Filmwinter Film festival, Germany; Koh-i-noor, Denmark; LKV Gallery, Norway; the Cleveland Museum of Contemporary Art; the Pacific Film Archive, Berkeley; Southern Exposure and The Yerba Buena Center for the Arts in San Francisco. He is the co-founder and co-editor, along with Will Rogan, of the experimental publication THE THING Quarterly, and is a recent recipient of a Danish Arts Council grant for his work as co-curator, along with Heidi Hove, of the Deadpan Exchange international exhibition series, He has been a visiting lecturer at the University of California Berkeley, San Francisco State University, California College of Art and Stanford University.