Audio clip: Adobe Flash Player (version 9 or above) is required to play this audio clip. Download the latest version here. You also need to have JavaScript enabled in your browser.

download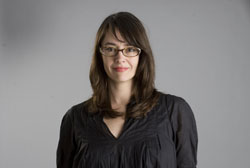 This week: Duncan, Brian, and Abigail Satinsky in conversation with Christine Hill at the Open Engagement conference, which took place from May 13 to 15, 2011 at Portland State University.
Open Engagement is an initiative of PSU's Art and Social Practice MFA program that encourages discussion on various perspectives in social practice.
Hill has exhibited and lectured widely internationally. She has been the subject of numerous publications and she shows regularly. Recent solo exhibitions include Ronald Feldman Fine Arts, New York; Galerie EIGEN+ART, Berlin; the Museum of Contemporary Art Leipzig; the MigrosMuseum in Zurich and the Martin-Gropius-Bau in Berlin.  She was included in documenta X in 1997, and has participated in numerous international group exhibitions. Her work has been reviewed extensively, including in Artforum, The New York Times, The Village Voice, Art in America and in considerable international publications. The ³Volksboutique Style Manual² is in the collection of the Museum of Modern Art, New York.  The Volksboutique project ³Minutes² was included in the 2007 Venice Biennale under the curation of Robert Storr. A forthcoming review of Volksboutique sculptural work will be shown at the New Museum in Weimar, Germany in April 2012.
The current Organizational Venture, The Volksboutique Small Business, is housed in  her studio's storefront in Berlin's Prenzlauer Berg neighborhood and is open to the public. For more information and opening hours, you can contact smallbusiness@volksboutique.org
Audio clip: Adobe Flash Player (version 9 or above) is required to play this audio clip. Download the latest version here. You also need to have JavaScript enabled in your browser.

download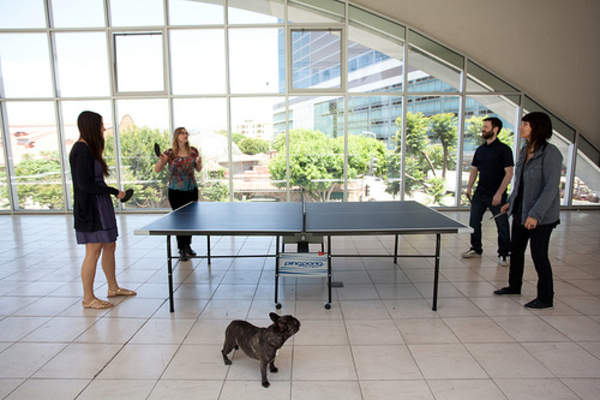 This week: Another chapter in our festival of social practice! We talk to Mark Allen, Founder and Director, Machine Project, Los Angeles, CAÂ  and Allison Agsten, Curator of Public Engagement & Director of Visitor Services at Hammer Museum.
Come check us out at the shiny new DePaul museum this Wednesday at 6 PM!
Audio clip: Adobe Flash Player (version 9 or above) is required to play this audio clip. Download the latest version here. You also need to have JavaScript enabled in your browser.

download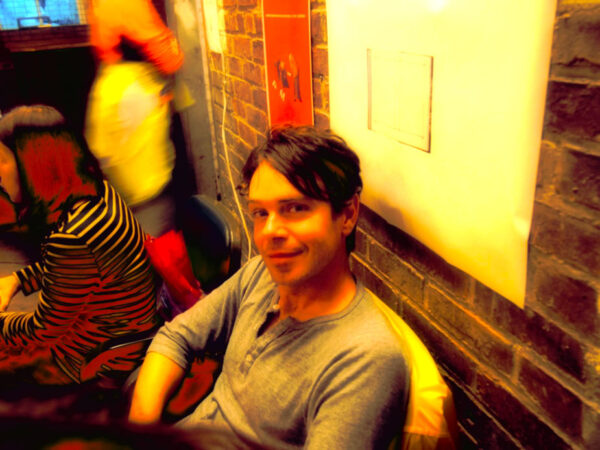 This week: Duncan, Brian, and Abigail Satinsky in conversation with James Voorhies at the Open Engagement conference, which took place from May 13 to 15, 2011 at Portland State University.
Open Engagement is an initiative of PSU's Art and Social Practice MFA program that encourages discussion on various perspectives in social practice. In this conversation, Voorhies, who was a featured presenter at this year's conference, talks about the origin, evolution, and activities of the Bureau for Open Culture, which he founded.
The Bureau for Open Culture is a curatorial and pedagogic institution for the contemporary arts. It works intentionally to re-imagine the art exhibition as a discursive form of education that creates a kind of new public sphere or new institution. Exhibitions take shape as installations, screenings, informal talks, and performances; they occur in parking lots, storefronts, libraries, industrial sites, country roads, gardens, and galleries. In doing so, the Bureau generates platforms for learning and knowledge production that make ideas accessible, relevant, and inviting for diverse audiences. This model encourages overlaps of art, science, ecology, the built environment, philosophy, and design. Form, content and site are underlining points of critical inquiry for Bureau for Open Culture.
This  interview is part of the ongoing collaboration between Bad at Sports and Art Practical. You can read an abridged transcript of the conversation here:
http://www.artpractical.com/feature/interview_with_james_voorhies/
Audio clip: Adobe Flash Player (version 9 or above) is required to play this audio clip. Download the latest version here. You also need to have JavaScript enabled in your browser.

download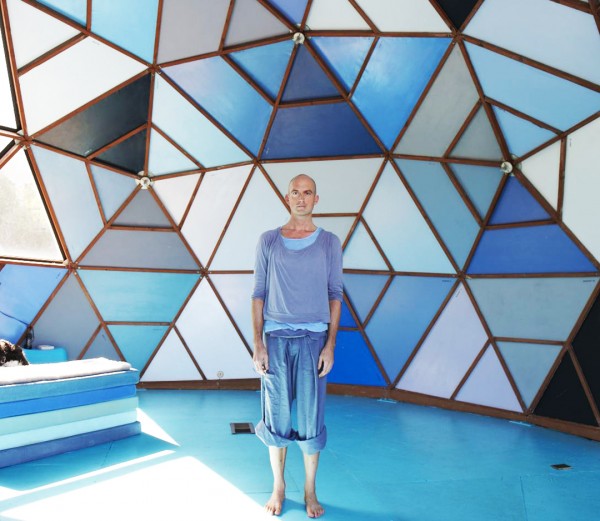 This week: Duncan MacKenzie, Brian Andrews Abigail Satinsky and Bryce Dwyer begin an adventure in caring and sharing called "Open Engagement." These four adventures of love check in with all the haps in Portland over the next 6 episodes.  This week they kick it live with Jen Delos Reyes and FRITZ HAEG! Take that internet.
Jen Delos Reyes (From PSU site…)
Jen Delos Reyes is an artist originally from Winnipeg, MB, Canada. Her research interests include the history of socially engaged art, group work, and artists' social roles. She has exhibited works across North America and Europe, and has contributed writing to various catalogues and institutional publications. She contributed writing to Decentre:
Concerning Artist-Run Culture published by YYZBOOKS in 2008. In 2006 she completed an intensive workshop, Come Together: Art and Social Engagement, at The Kitchen in New York. She has received numerous grants and awards including a Social Sciences and Humanities Research Council of Canada Grant. Jen is the founder and director of Open Engagement, a conference on socially engaged art practice. She is currently an Assistant Professor in the Art and Social Practice MFA concentration.
Fritz Haeg From Wikipedia…Â http://en.wikipedia.org/wiki/Fritz_Haeg
Fritz Haeg (born 1969) was trained as an architect, but his current work spans a range of disciplines and media including gardens, dance, performance, design, installation, ecology and architecture, most of which is commissioned and presented by art museums and institutions.
His work often involves collaboration with other individuals and site specific projects that respond to particular places.
Haeg's recent architecture projects have included the design for various residential and art projects including the contemporary art gallery peres projects and the Bernardi residence, both in Los Angeles, CA. He studied architecture in Italy at the Istituto Universitario di Architettura di Venezia and Carnegie Mellon University, where he received his B. Arch. He has variously taught in architecture, design, and fine art programs at California Institute of the Arts (CalArts), Art Center College of Design, Parsons School of Design, and the University of Southern California.
Audio clip: Adobe Flash Player (version 9 or above) is required to play this audio clip. Download the latest version here. You also need to have JavaScript enabled in your browser.

download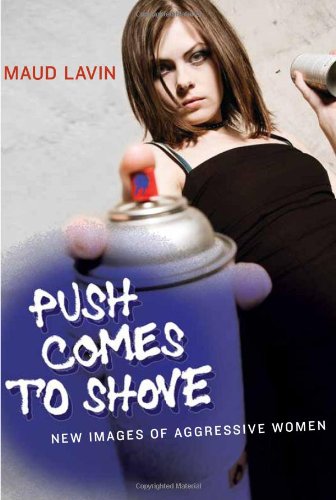 This week: We talk to Maud Lavin about her most recent book and more!
Lifted from elsewhere:
In the past, more often than not, aggressive women have been rebuked, told to keep a lid on, turn the other cheek, get over it. Repression more than aggression was seen as woman's domain. But recently there's been a noticeable cultural shift. With growing frequency, women's aggression is now celebrated in contemporary culture—in movies and TV, online ventures, and art. In Push Comes to Shove, Maud Lavin examines these new images of aggressive women and how they affect women's lives.
Aggression, says Lavin, is necessary, large, messy, psychological, and physical. Aggression need not entail causing harm to another; we can think of it as the use of force to create change—fruitful, destructive, or both. And over the past twenty years, contemporary culture has shown women seizing this power. Lavin chooses provocative examples to explore the complexity of aggression: the surfer girls in Blue Crush; Helen Mirren as Jane Tennison in Prime Suspect; the homicidal women in Kill Bill and artist Marlene McCarty's mural-sized Murder Girls; the erotica of Zane and the art of Kara Walker; the group dynamics of artists (including the artists group Toxic Titties) and activists; and YouTube videos of a woman boxer training and fighting.
Women need aggression and need to use it consciously, Lavin writes. With Push Comes to Shove, she explores the crucial questions of how to manifest aggression, how to represent it, and how to keep open a cultural space for it.