Audio clip: Adobe Flash Player (version 9 or above) is required to play this audio clip. Download the latest version here. You also need to have JavaScript enabled in your browser.
download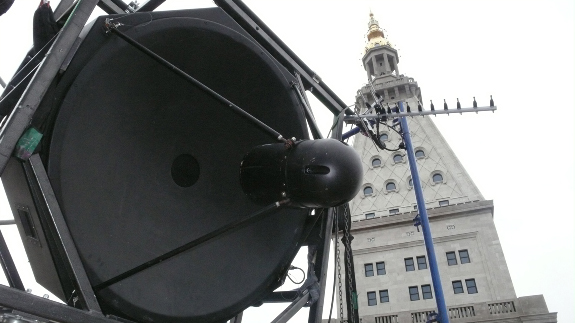 This week: Two for the price of one! We have two interviews, first one of Duncan's heroes, Iain Baxter& and then sound and installation artist Bill Fontana.
Join us in NYC on the East River for our Kiron Robinson interview on March 17th!
Bill Fontana: b 1947 in Cleveland, Ohio; sound artist. He studied philosophy and music at the New School for Social Research in New York, with Phillip Corner and others. Following a prolonged stay in Australia, he was a guest artist in Germany and Japan. The composition of sound sculptures began in 1976; Fontana has since produced a large number of works in this genre. The compositions and live sound sculptures realised for the Studio Akustische Kunst of the german radio station WDR have been of central importance for Fontana's artistic development; they include «Distant Trains», Metropolis Cologne, «Satellite Ear Bridge Cologne – San Francisco», «Journey Through My Sound Sculptures», «The Sound of an Unblown Flute», «Soundbridge Cologne – Kyoto».
Biographical Summary – Iain Baxter
Critic David P. Silcox has written: "[Iain] Baxter's work demonstrates the brilliant but contradictory traits – tradition and iconoclasm, access and mystery, humour and seriousness, the calculated and the serendipitous – that change art and our ideas about seeing art (and indeed everything) at a fundamental level. He is Canada's first conceptual artist and perhaps first anywhere."
Baxter was born in 1936 in Middlesborough, England and emigrated to Calgary, Canada with his family a year later. He was educated in the United States, where he received his BS and MA from the University of Idaho, in biology and zoology. Through studying the natural sciences and doing illustrations of animals, Baxter became interested in art. It was with no background in art that he entered the Masters of Fine Arts program at Washington State, and upon receiving his degree was awarded a Japanese government foreign scholarship in 1961 to study Zen and art in Japan. He continues to see a close relationship between art and science. "I went from illustration to art," he has said, "and getting into the field of art opened a door to a whole area of personal research in the phenomena of seeing and being. I think pure science is on that same level." Whether in science or art, his focus was long on the relationship of the organism or being to its environment.
It was with this mentality that in 1965 Baxter developed a pseudonym and fictional business called N. E. Thing Co. Ltd. It was a revolution of the concept of 'artist,' a displacement of the artist out of its natural environment of "art world" and into the environment of business. The company was also an umbrella concept through which he could develop many different 'departments' of artistic thought. N. E. Thing produced a range of printed matter including calendars, books and information sheets that assembled images of works by other artists.
Baxter's work as a solo artist and as founder of N.E. Thing Co. has been exhibited widely throughout North America and Europe, including the National Gallery of Canada, Ottawa; Ontario, the Canadian Cultural Centre, Paris, France; the Museum of New Art, Detroit, Michigan, and the Guggenheim Museum, New York, NY. It is in numerous public and private collections including the National Gallery of Canada, the Museum of Modern Art in New York, the F.R.A.C. Art Museum in Bretagne, France, and the Gemeentemusem in The Hague, Holland. Baxter was the Canadian representative in Taejon, Korea for Expo '93. He been granted membership in the Royal Canadian Academy and a nomination as an Officer of the Order of Canada. In 2004, he won the Governor General's Award in Visual and Media Arts and received an Honorary Doctorate from the University of British Columbia. He lives and works in Windsor, Canada, where he is represented by the Corkin Shopland Gallery and since 1988 has taught at the University of Windsor in the School of Visual Arts.
download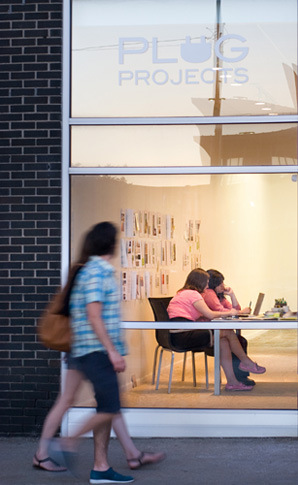 This week: Patricia Maloney rocks Kansas and interviews Plug Projects. PLUG PROJECTS is a curatorial collaboration by five Kansas City artists who share the mission of bringing fresh perspectives and conversation to the local art community.
Our goal is to energize artists and the public at large by exhibiting challenging new work, initiating critical dialogue, and expanding connections of artists in Kansas City as part of a wider, national network of artists.
download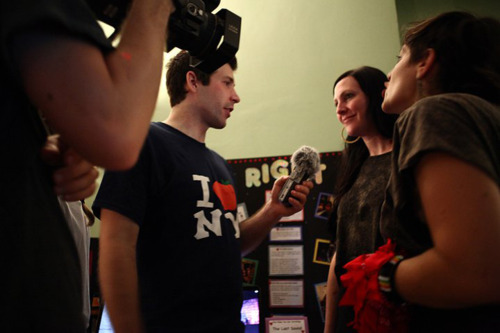 This week: Special guest contribution magic from Ben Peterson of BenPR!
BenPR is an interview series created about people doing creative work with a public or social dimension.
download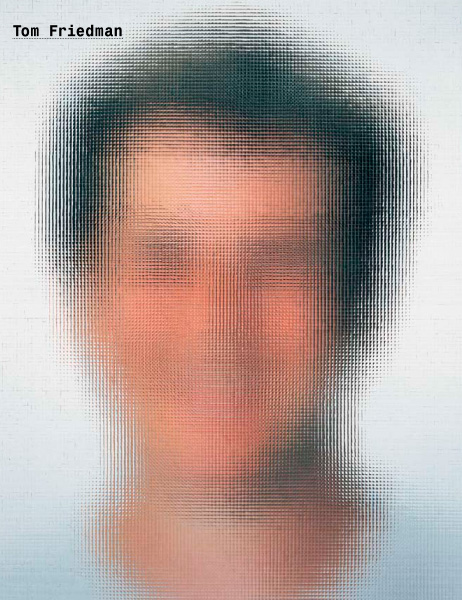 This week: The Amanda Browder Show vs. Tom Friedman. As a sculptor myself, I find his work to be some of the most interesting and innovative of the last 20 years. This is an interview that has been on our wish list for a long time! Yay NYC bureau!
Tom Friedman was born in St. Louis, MO in 1965 and received his B.F.A. at Washington University, St. Louis, MO and his M.F.A. at the University of Illinois at Chicago. Tom Friedman's art has been exhibited extensively in the United States and internationally. The quirky, and flawlessly executed work tends to defy categorization. While his art is often linked to 1960s Conceptualism and Minimal art, Friedman invents his own visual language through his almost obsessive attentiveness to detail and his striking ability to transform the familiar into the unexpected. He uses common household materials such as aluminum foil, spaghetti, fishing line, hair, Styrofoam, and Play-Doh to create works that rearrange the viewer's perceptions of the everyday environment. Often humorous and always inventive, Friedman's work raises questions about the making and seeing of art.
This week: Duncan and Amy Mooney talk to motiroti.
Founded in 1991 by Keith Khan and Ali Zaidi, motiroti brings together artists who are devoted to multidisciplinary exploration and whose work has been presented internationally. The collective investigates how forms of expression circulate among cultures and seeks to foster exchanges among communities in Britain. The collective's mandate is to reach a diverse audience made up of followers of avant-garde theatre and the general public. motiroti's approach draws on several art forms. Previous credits include theatre productions and performances, installations, urban interventions and short films.