Audio clip: Adobe Flash Player (version 9 or above) is required to play this audio clip. Download the latest version here. You also need to have JavaScript enabled in your browser.
download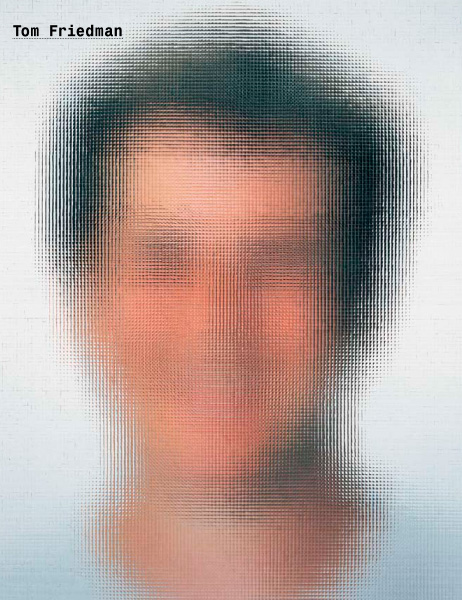 This week: The Amanda Browder Show vs. Tom Friedman. As a sculptor myself, I find his work to be some of the most interesting and innovative of the last 20 years. This is an interview that has been on our wish list for a long time! Yay NYC bureau!
Tom Friedman was born in St. Louis, MO in 1965 and received his B.F.A. at Washington University, St. Louis, MO and his M.F.A. at the University of Illinois at Chicago. Tom Friedman's art has been exhibited extensively in the United States and internationally. The quirky, and flawlessly executed work tends to defy categorization. While his art is often linked to 1960s Conceptualism and Minimal art, Friedman invents his own visual language through his almost obsessive attentiveness to detail and his striking ability to transform the familiar into the unexpected. He uses common household materials such as aluminum foil, spaghetti, fishing line, hair, Styrofoam, and Play-Doh to create works that rearrange the viewer's perceptions of the everyday environment. Often humorous and always inventive, Friedman's work raises questions about the making and seeing of art.
This week: Duncan and Amy Mooney talk to motiroti.
Founded in 1991 by Keith Khan and Ali Zaidi, motiroti brings together artists who are devoted to multidisciplinary exploration and whose work has been presented internationally. The collective investigates how forms of expression circulate among cultures and seeks to foster exchanges among communities in Britain. The collective's mandate is to reach a diverse audience made up of followers of avant-garde theatre and the general public. motiroti's approach draws on several art forms. Previous credits include theatre productions and performances, installations, urban interventions and short films.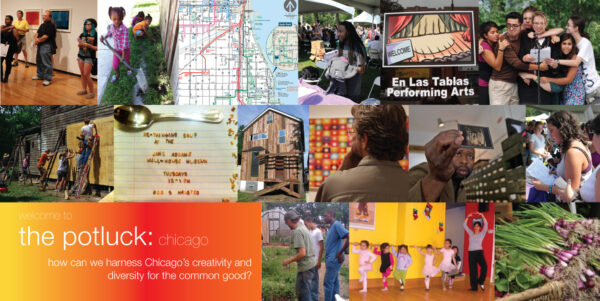 download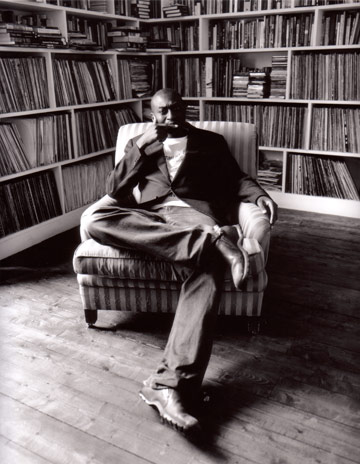 This week: The west coast bureau keeps on bringing it large! Patricia Maloney talks with the concept engineer and Otolith Group co-founder Kodwo Eshun.
Kodwo Eshun is a British-Ghanaian writer, theorist and film-maker. He studied English Literature (BA Hons, MA Hons) at University College, Oxford University and Romanticism and Modernism MA Hons at Southampton University. He is currently course leader of the MA in Aural and Visual Cultures at Goldsmiths College, University of London.
download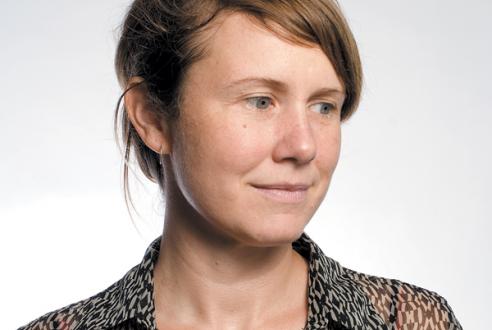 This week: Philip von Zweck sits down to talk with artist and educator Kelly Kaczynski.
GO CHECK OUT HER SHOW AT THE COLLEGE OF DUPAGE-GAHLBERG GALLERY! I heart the Gahlberg Gallery.
Kelly Kaczynski: Study for Convergence Performance (ice)
Jan.19 to Feb. 25, 2012
Study for Convergence Performance (ice) is the second work in a series that seeks to conflate the artist's studio as a performative site of production, the space of display as the reception of image, and landscape as site for epic but apathetic metaphor. It uses the devices of the theatrical stage and the green screen; both of which operate as a "non-space" that allows the conflation of multiple contexts or sites. She uses imagery from landscapes that shift in time, such as bodies of water including glacier fields. The title of the piece refers to Robert Smithson's idea of "the range of convergence between site and non-site" whereas the land from the originating site is placed in the container of the non-site. In Study for Convergence Performance, the site of origin and the sign of site converge as they transpose in a collapse of time.
Kelly Kaczynski is an assistant professor and assistant chair in the Department of Art Theory & Practice at the Weinberg College of Arts and Sciences, Northwestern University.  Kelly is a sculptor and installation artist. Her work, while existing in a temporal-spatial platform, is deeply materials based. She received an MFA from Bard College in 2003 and a BA from The Evergreen State College in 1995. She has exhibited with threewalls, Chicago; Hyde Park Art Center, Chicago; University of Buffalo Art Gallery, NY; Rowland Contemporary, Chicago; Triple Candie, NY; the Islip Art Museum, NY; Cristinerose/Josee Bienvenu Gallery, NY; DeCordova Museum, MA; 123 Watts Gallery, NY; and the Boston Center for the Arts, MA. Kaczynski's work was included in the Boston Drawing Project at Bernard Toale Gallery, Boston. Public installations include projects with the Main Line Art Center, Haverford, Pennsylvania; the Interfaith Center of New York; the Institute for Contemporary Art, Boston and the Boston National Historic Parks; and the Boston Public Library. Kaczynski has taught at the School of the Museum of Fine Arts, Boston, the University of Pennsylvania, the University of Illinois at Chicago, and University of Chicago.
download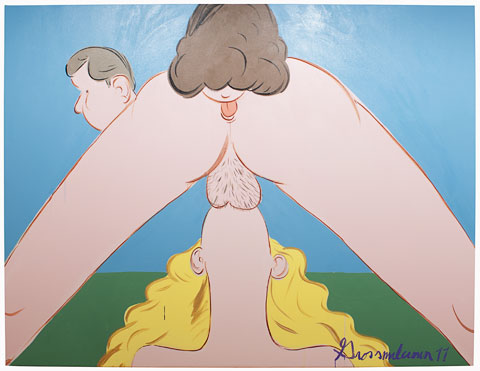 This week: New York presents Jonathan Grossmalerman interviewed by special guests The Ladies Auxiliary. After that the Amanda and Tom bus keeps right on rolling to the Socrates Sculpture Park. Epic!